September 14th Birthdays
If you were born on September 14th you share a birthday with these famous people: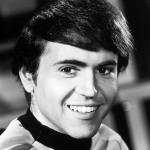 Walter Koenig is 84
American acting teacher, director, and actor of TV (Pavel Chekhov on Star Trek; Babylon 5; Mr. Novak), and movies (Star Trek: The Motion Picture; Star Trek: Generations; Inalienable; Star Trek: Captain Pike; Moontrap), born September 14, 1936. (Walter Koenig 1960s Star Trek Photo: NBC)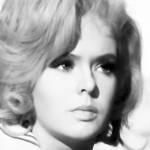 Joey Heatherton is 76 (nee Davenie Johanna Heatherton)

American singer (Gone), dancer & actress of stage, television (Joey & Dad; Dean Martin Presents the Golddiggers), and movies (The Happy Hooker Goes to Washington; Where Love Has Gone; Cry-Baby; Bluebeard), born September 14, 1944. (Joey Heatherton 1965 My Blood Runs Cold)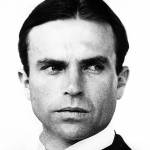 Sam Neill is 73 (nee Nigel John Dermot Neill)
New Zealand actor of TV (Kane & Abel; The Tudors) and movies (Jurassic Park films; A Cry in the Dark; Dead Calm; The Hunt for Red October; The Jungle Book; Plenty; The Piano; Event Horizon; The Final Conflict; Plenty), born September 14, 1947. (Sam Neill 1979 My Brilliant Career Photo: PBS)
American actress of TV (Dallas; Brothers and Sisters; Pearl; North and South, Book II; Hollywood Wives; The Love Boat; Beverly Hills, 90210) and movies (Ice Pirates; Quicker Than the Eye; Deadly Innocents; Body Chemistry; Corporate Affairs), born September 14, 1959. (Mary Crosby 1981 Dallas Photo: NBC)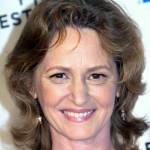 Melissa Leo is 60
Emmy Award-winning American actress of TV (Kay Howard on Homicide: Life on the Street; Treme; All My Children; The Young Riders) and movies (Frozen River; The Fighter; Snowden; Olympus Has Fallen; Prisoners; The Equalizer), born September 14, 1960. (Melissa Leo 2009 Photo: David Shankbone)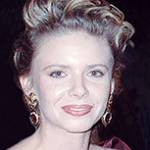 Faith Ford is 56
American actress of TV (Corky Sherwood on Murphy Brown; Hope on Hope & Faith; Julia Shearer on Another World; Norm; Maggie Winters; Thirtysomething) and movies (The Pacifier; You Talkin' to Me?; Christmas in Mississippi), born September 14, 1964. (Faith Ford 1989 Photo: Alan Light)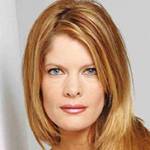 Michelle Stafford is 55

American actress of TV (Phyllis Summers Romalotti Abbott Newman on The Young and the Restless; Nina Clay Reeves Lansing Cassadine on General Hospital; Tribes; Pacific Palisades) and movies (Attraction), born September 14, 1965. (Michelle Stafford 2002 Photo: CBS/Monty Brinton) 
Dan Cortese is 53 (nee Daniel James Cortese)
American actor & host of TV (Perry Rollins on Veronica's Closet; Rock Me, Baby; What I Like About You; Melrose Place; The Single Guy; Surviving Suburbia; My Dad is Better Than Your Dad; 8 Simple Rules; Traps; Route 66; General College; Something is Out There) and movies (Changing Seasons; Soccer Mom; Demolition Man), born September 14, 1967.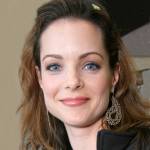 Kimberly Williams-Paisley is 49 (nee Kimberly Payne Williams)
American actress of movies (Father of the Bride; Safe House; The War At Home; Coldblooded; We Are Marshall; Indian Summer) and TV (Dana on According to Jim; Nashville; Relativity; Two and a Half Men; The 10th Kingdom), born September 14, 1971. (Kimberly Williams 2008 Photo: dodge challenger1)
(Mother Cat & Baby Kitten Photo: Maria Shanina via Unsplash)
Happy Birthday to everyone celebrating their birthday on September 14th!
And remembering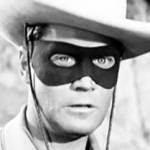 Clayton Moore (nee Jack Carlton Moore)

American child circus acrobat, model, stuntman, & actor of TV (The Lone Ranger) and movies (Jesse James Rides Again; G-Men Never Forget; Adventures of Frank and Jesse James; Ghost of Zorro; The Oregon Trail; Sheriff of Wichita; The Lone Ranger Story) (born Sept. 14, 1914 – died Dec. 28, 1999; age 85). Clayton Moore died of a heart attack. (Clayton Moore 1949 The Lone Ranger)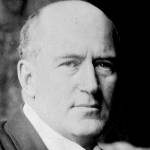 Charles Dana Gibson
American graphic artist and illustrator for magazines & books (Life; Harper's Weekly; The Prisoner of Zenda), creator of the iconic "Gibson Girl" sketches inspired by his wife Irene Langhorne & her sisters (born Sept. 14, 1867 – died Dec. 23, 1944; age 77). Charles Gibson's cause of death is unknown. (Charles Dana Gibson Photo: LoC) 
Margaret Sanger (nee Margaret Louise Higgins)
American nurse, writer (Family Limitation; What Every Girl Should Know; The Woman Rebel) feminist, sex & contraception educator and activist (opened the first U.S. birth control & family planning clinic) (born Sept. 14, 1879 – died Sept. 6, 1966; age 86). Margaret Sanger died of congestive heart failure. (Margaret Sanger 1910-1920 Photo: LoC | Bain News)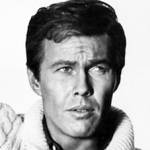 Harve Presnell (nee George Harvey Presnell)
American singer and actor of stage, TV (The Pretender; Dawson's Creek; Ryan's Hope) and movies (The Unsinkable Molly Brown; Paint Your Wagon; When the Boys Meet the Girls; Fargo; Flags of Our Fathers; The Glory Guys; The Chamber; Face/Off) (born Sept. 14, 1933 – died June 30, 2009; age 75). Harve Presnell died of pancreatic cancer. (Harve Presnell 1964 Photo: MGM)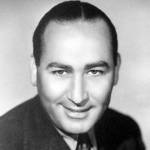 Hal B. Wallis (nee Aaron Blum Wolowicz; aka Harold Brent Wallis)

Academy Award-winning American movie producer (Casablanca; True Grit; Fun in Acapulco; The Maltese Falcon; The Rose Tattoo; Gunfight at the O.K. Corral; Barefoot in the Park; Dark Victory) (born Sept. 14, 1898 – died Oct. 5, 1986; age 88). Hal Wallis died of diabetes complications. (Hal B. Wallis 1937 Photo: Elmer Fryer / Warner Bros. / F. N. Studios)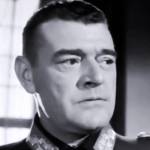 Jack Hawkins (nee John Edward Hawkins)
English actor of stage, TV (QB VII; Dr. Kildare), and movies (Ben-Hur; The Bridge on the River Kwai; The Black Rose; Lord Jim; Zulu; Lawrence of Arabia; The Adventurers; Masquerade; No Highway in the Sky; Murder Will Out) (born Sept. 14, 1910 – died July 18, 1973; age 62). Jack Hawkins died of complications from an operation on his throat. (Jack Hawkins 1958 The Two-Headed Spy)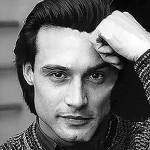 Anthony Addabbo
American model & actor of TV (Rush Carrera on The Bold and the Beautiful; Jim Lemay on Guiding Light; Dimitri Marick on All My Children; Jason Craig on Generations; Red Shoe Diaries) and movies (Black Sea 213) (born Sept. 14, 1960 – died Oct. 18, 2016; age 56). Anthony Addabbo died of unknown causes. (Anthony Addabbo 1986 Photo: AP Newsfeatures)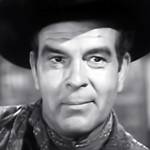 Douglas Kennedy
American actor of TV (Steve Donovan, Western Marshal; Dragnet; The Big Valley; Bonanza; Bracken's World; Hawaii Five-O; The Virginian; Gunsmoke; Lassie; Perry Mason; Rawhide; Zorro; Wagon Train; The Lone Ranger) & movies (Chain Gang; Dark Passage) (born Sept. 14, 1915 – died Aug. 10, 1973; age 57). Douglas Kennedy died of cancer. (Douglas Kennedy 1958 Tombstone Territory)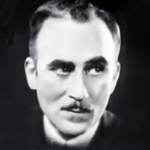 John Halliday
American actor of stage and films (Millie; The Philadelphia Story; Lydia; Intermezzo; Hotel For Women; That Certain Age; Hollywood Boulevard; Desire; Peter Ibbetson; The Dark Angel; The House on 56th Street; Bird of Paradise; The Blue Pearl; The Love Expert) (born Sept. 14, 1880 – died Oct. 17, 1947; age 67). John Halliday died of a heart illness. (John Halliday 1934 Registered Nurse Trailer)
*Images are public domain or Creative Commons licensed & sourced via Wikimedia Commons, Vimeo, or Flickr, unless otherwise noted*