September 1947 Headlines
News Headlines & Boomer Entertainment Trivia From September 1947: Dark Passage Film-Noir Premiere; Goodnight Moon is published by Margaret Wise Brown; Near You by Craig Francis & His Orchestra is the #1 Song for 1947

Dark Passage Movie Premiere
Based on the novel by David Goodis, the film-noir thriller Dark Passage starring Humphrey Bogart and Lauren Bacall, premiered on September 5, 1947 in New York City.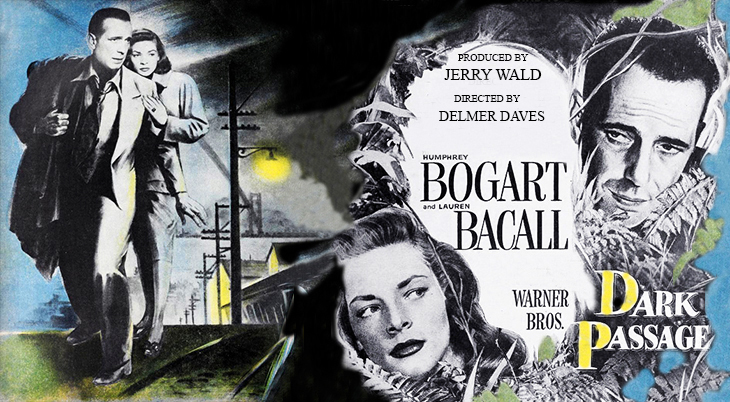 Warner Bros. producer Jerry Wald and screenwriter-director Delmer Daves filmed Dark Passage in California on location at San Quentin State Prison and in San Francisco. Several San Francisco landmarks such as The Presidio, Golden Gate Bridge, Union Square, Filbert Street Steps, and Telegraph Hill, as well as a few vintage apartment buildings that are all still standing today in the city, can be seen in the movie.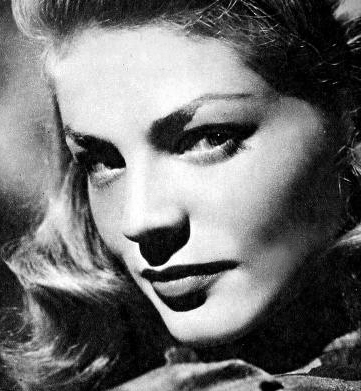 (Lauren Bacall 1947 Photo: Motion Picture Magazine)
Filmed in the first person perspective, leading man Humphrey Bogart's face isn't seen until mid-way through the movie. 
The plot of Dark Passage has wrongfully convicted wife-murderer Vincent Parry (Humphrey Bogart) escaping San Quentin Prison and hitching a ride into San Francisco. Baker (Clifton Young), his first driver, gets suspicious, so Parry beats him up and takes his clothes. Parry's next lift is courtesy of Irene Jansen (Lauren Bacall), who lets him hide out in her apartment. It turns out that Irene was aware of his case and believes he is innocent.
Madge Rapf (Agnes Moorehead), who had been spurned by Parry and later testified at his trial that he had a motive for killing his wife, also just happens to know Irene. When Madge knocks on Irene's apartment door, Parry tells her to get lost.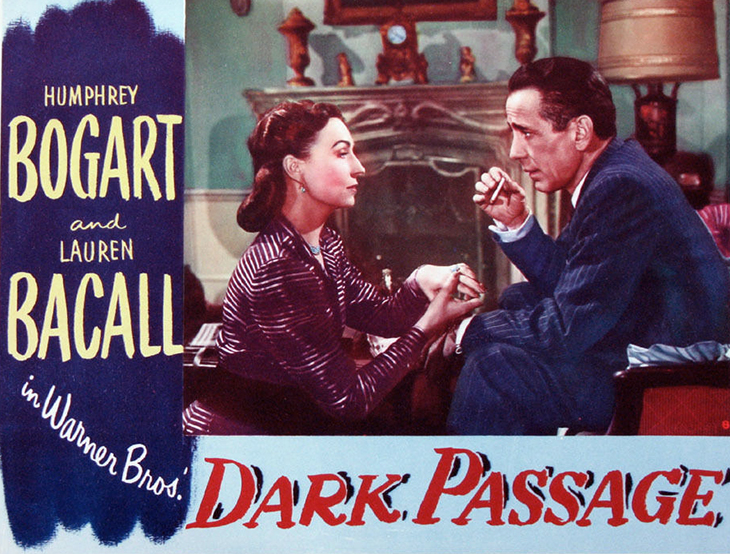 (Agnes Moorehead & Humphrey Bogart 1947 Dark Passage)
Parry leaves Irene's apartment and a cab driver (Tom D'Andrea) that recognizes him, recommends a plastic surgeon (Houseley Stevenson). Parry has arranged to stay with his friend George Fellsinger (Rory Mallinson) after the surgery. After he gets to George's apartment and finds him murdered, Parry returns to Irene's place and collapses. 
Irene continues to assist fugitive Parry with trying to provide his innocence and discover who did kill his wife, with interesting plot twists along the way.
Bruce Bennett is Bob, Madge's friend who tries to move in on Irene; Douglas Kennnedy plays a police detective. 
Bogey and Bacall rarely disappoint, and this film – their third together, after To Have and Have Not (1944) and The Big Sleep (1946) – is no exception.
This trailer for Dark Passage features Humphrey Bogart, Lauren Bacall, and Agnes Moorehead.
Dark Passage screenwriter-director Delmer Daves, who had previously also written the screenplays for acclaimed films such as The Petrified Forest (1936), Love Affair (1939), Destination Tokyo (1943), and The Red House (1949) which he also directed, was married to actress Mary Lawrence. Their young children Michael Daves and Deborah Daves, both make a brief appearance onscreen in Destination Tokyo and Dark Passage.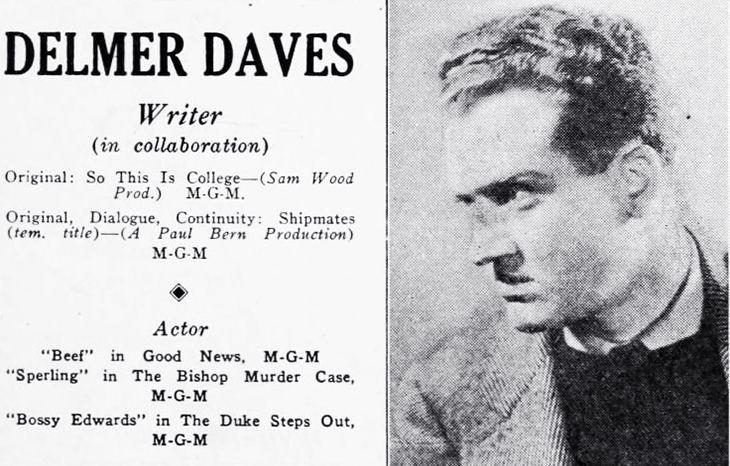 (Delmer Daves 1931 Film Daily Year Book)
If you watch Dark Passage, keep an eye out for all the San Francisco landmarks and if you look really closely, you may also notice actor Vince Edwards as a toll booth officer.
Margaret Wise Brown Publishes Goodnight Moon
Children's book author Margaret Wise Brown's classic tale for babies and toddlers, Goodnight Moon, was first published on September 3, 1947.
Surprisingly, with colorful illustrations by artist Clement Hurd, and a story theme that parents love (bedtime for children!), Goodnight Moon was not an instant classic. It wasn't until the 1950s that sales of Goodnight Moon began to increase, and in the 70+ years since then, it's become a favorite bedtime story for children.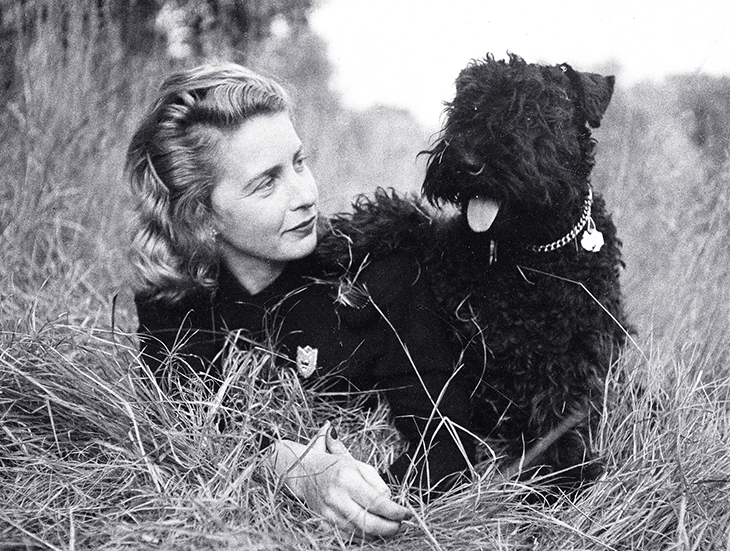 (Margaret Wise Brown c. 1940-1950 Photo: Consuelo Kanaga / Brooklyn Museum)
Writer Margaret Wise Brown had several romances with different men before embarking on a ten-year relationship with actress Blanche Oelrichs in 1940 (20 years older than Brown, Oelriches was actor John Barrymore's ex-wife). The couple moved in together in 1943, and their relationship ended with Oelrich's death in 1950. 
Brown bequeathed the proceeds from book sales of Goodnight Moon, The Runaway Bunny (1942), and other books published during her lifetime, to her neighbor's 9-year-old son Albert Clark. Clark reportedly thought she was his birth mother, and squandered the royalty earnings he received over the years. 
Margaret Wise Brown wrote over 100 children's books, some of which were published under her pseudonym Golden MacDonald, by Doubleday. She had more than 70 unpublished manuscripts at the time of her premature death in 1952 at the age of 42 from an embolism (after ovarian surgery). These unpublished works were discovered by Brown's biographer Amy Gary in 1991, and thus new works by Margaret Wise Brown were still being published for the first time as recently as 2017.
Bandleader Francis Craig's Near You Is the #1 Hit Song
Nashville honkytonk piano player, songwriter, and orchestra leader Francis Craig's song Near You (lyrics by Kermit Goell), was the #1 hit single the week of September 14th, 1947 (Variety), where it stayed for 12 weeks. Near You was ranked by Billboard as the #1 song for 1947.
Craig's piano playing skills are showcased in this vintage Bullet Records recording of Near You.
Francis Craig was still a student at Nashville's Vanderbilt University when he wrote the school's fight song, and formed his first orchestra, The Vanderbilt Jazz Band. He chose to drop out of the University when told by the school chancellor that it was either that, disband the orchestra, or change the band name.
The Francis Craig Orchestra performed mostly waltzes on the local Nashville radio station WSM beginning in 1926.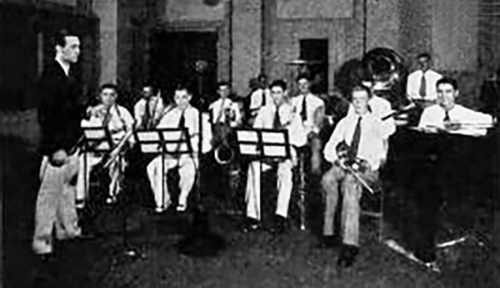 (Francis Craig and Orchestra c 1929 Photo: What's on the Air)
Francis Craig's recording of Near You can be heard on the soundtrack of several films.
Nobody's Fool (1994), a comedy-drama starring Paul Newman, Jessica Tandy, Bruce Willis, Melanie Griffith, Dylan Walsh, Josef Sommer, and, Philip Seymour Hoffman
Practical Magic (1998), a romantic fantasy-drama with Sandra Bullock, Nicole Kidman, Stockard Channing, Goran Visnjic, Aidan Quinn, Dianne Wiest, and Evan Rachel Wood.
Breach (2007), a biographical FBI crime drama starring Chris Cooper, Ryan Phillippe, Dennis Haysbert, Gary Cole, Kathleen Quinlan, and Bruce Davison.
*Images are believed to be in the public domain and/or Creative Commons licensed (Flickr, YouTube, Wikimedia, Vimeo) or used by permission, unless otherwise noted*