May 26th Birthdays
If you were born on May 26th you share a birthday with these famous people: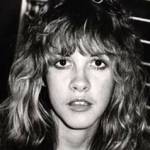 Stevie Nicks is 70 (nee Stephanie Lynn Nicks)
Grammy Award-winning American singer-songwriter solo (Talk to Me), with Rock & Roll Hall of Fame band Fleetwood Mac (Rhiannon; Go Your Own Way; Landslide; Dreams; Tusk; Whenever I Call You Friend; Don't Stop), and senior born May 26, 1948. (Stevie Nicks 1977 Photo: David Wainwright) 
Hank Williams Jr. is 69 (nee Randall Hank Williams)
Grammy Award-winning American senior, country rock and blues musician, songwriter, and singer (There's a Tear in My Beer; Eleven Roses; Family Tradition; Whiskey Bent and Hell Bound; All My Rowdy Friends) born May 26, 1949. (Hank Williams Jr. 1980 Photo: James R. Smith / Warner Bros.)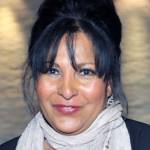 Pam Grier is 69 (nee Pamela Suzette Grier)
American actress of TV (Kit Porter on The "L" Word; Crime Story; Linc's) and film (Scream Blacula Scream; Foxy Brown; Greased Lightning; Escape From L.A.; Mars Attacks!; Jackie Brown; Friday Foster; Fort Apache the Bronx), and senior born May 26, 1949. (Pam Grier 2012 Photo: Canadian Film Centre)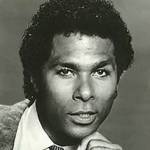 Philip Michael Thomas is 69
American senior, singer, voice artist & actor of TV (Ricardo Tubbs on Miami Vice; We Are Angels; Toma), video games (Grand Theft Auto: Vice City), and movies (Stigma; Book of Numbers; Bogard; Mr. Ricco; Sparkle), born May 26, 1949. (Philip Michael Thomas 1986 Lifestyles of the Rich and Famous Photo)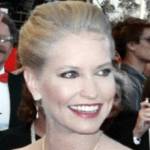 Lisa Niemi is 62 (nee Lisa Anne Haapaniemi)

American producer, director, screenwriter, dancer, & actress of movies (One Last Dance; Steel Dawn; Slam Dance; Beat Angel; Younger and Younger; She's Having a Baby), TV (Carla Frost on Super Force; Max Headroom), and widow of Patrick Swayze, born May 26, 1956. (Lisa Niemi 1989 Photo: Alan Light)
Charles Van Eman is 61
Sixty-plus American actor of TV (Trent Becker on Days of Our Lives; Sean McAllister on The Colbys), movies (Joy of Sex; Waiting to Act; Legal Tender; The Marriage Undone; No Witness; Last Sunset; Riddle; The Sea of Trees), and author (The Weight of Loss; On the Way to Pomona), born May 26, 1957.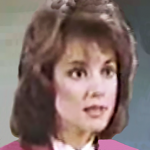 Margaret Colin is 60
American 60+ actress of TV (Margo Hughes on As the World Turns; Gossip Girl; The Edge of Night; Sibs; Now and Again; Chicago Hope) and movies (True Believer; The Devil's Own; 3 Men and a Baby; Independence Day; First Daughter), born May 26, 1958. (Margaret Colin 1986 Foley Square CBS Promo)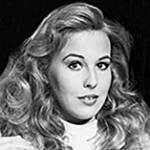 Genie Francis is 56 (nee Eugenie Ann Francis; aka Genie Frakes)

American 55+ TV actress (Laura Spencer Baldwin Collins on General Hospital; Bare Essence; North and South; Ceara Connor Hunter on Loving & All My Children; The Young and the Restless; Pretty the Series; Days of Our Lives) born May 26, 1962. (Genie Francis 1982 Bare Essence Photo: CBS)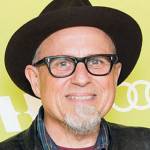 Bobcat Goldthwait is 56 (nee Robert Francis Goldthwait)
55+ American stand-up comedian, voice artist, actor, & director of TV (Jimmy Kimmel Live!; The Man Show; Unhappily Ever After) & movies (Police Academy films; Burglar; Sleeping Dogs Lie; World's Greatest Dad), born May 26, 1962. (Bobcat Goldthwait 2015 Photo: Kristen Thorne / Montclair Film)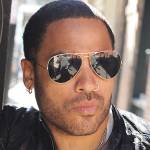 Lenny Kravitz is 54 (nee Leonard Albert Kravitz; aka Romeo Blue)
Grammy Award-winning 50+ American record producer, songwriter, singer (Are You Gonna Go My Way; It Ain't Over 'til It's Over; Fly Away; Again; Dig In; American Woman; Believe), and actor of TV & movies (Hunger Games films; Precious), born May 26, 1964. (Lenny Kravitz 2011 Photo: Liseberg)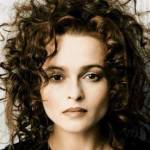 Helena Bonham Carter is 52
English 50+ actress of movies (Lady Jane; The Wings of the Dove; A Room with a View; Howards End; Harry Potter films; Cinderella; Planet of the Apes; The King's Speech) and TV (Burton & Taylor; Enid; Merlin; The Crown), born May 26, 1966. (Helena Bonham Carter 2005 Photo: Joanna Lopianowski-Roberts)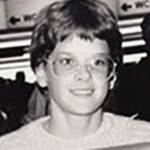 Zola Budd is 52 (aka Zola Pieterse)
South African-British 50+ middle & long-distance barefoot runner who collided with Mary Decker at the 1984 Olympic Games, 1984 & 1985 women's 5000m world record holder & 1985 World Cross Country Champ, born May 26, 1966. (Zola Budd 1985 Photo: Syndication International)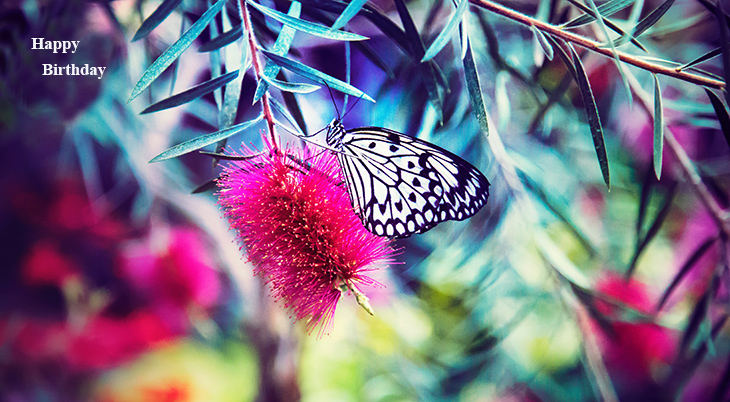 (Butterfly & Flowers Photo: Melissa Chabot via Unsplash)
Happy Birthday to everyone celebrating their birthday on May 26th!
And remembering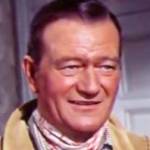 John Wayne (nee Marion Robert Morrison; "Duke")

Academy Award-winning American movie star (True Grit; Stagecoach; Red River; The Searchers; The Quiet Man; Rio Bravo; The Shootist; McQ; The Cowboys; Hatari!; She Wore a Yellow Ribbon; Angel and the Badman; The Alamo; North to Alaska) (born May 26, 1907 – died June 11, 1979; age 72). John Wayne died of stomach cancer. (John Wayne 1963 McClintock!)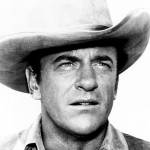 James Arness (nee James King Aurness)
American WWII decorated hero, brother of Peter Graves, actor of radio, TV (Marshall Matt Dillon on Gunsmoke; Zeb Macahan on How the West Was Won; McClain's Law), and movies (Big Jim McClain; Island in the Sky; Hondo: The Sea Chase; Iron Man) (born May 26, 1923 – died June 3, 2011; age 88). James Arness died of natural causes. (James Arness 1955 Gunsmoke Photo: CBS TV)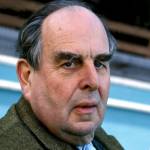 Robert Morley

English actor  of movies (Marie Antoinette; The African Queen; Beat the Devil; Beau Brummel; Around the World in Eighty Days; Oscar Wilde; Murder at the Gallop; Of Human Bondage; Topkapi; The Loved One; Way…Way Out; Scavenger Hunt) (born May 26, 1908 – died Mar. 6, 1992; age 77). Cause of death for Robert Morley was a stroke. (Robert Morley 1975 Photo: Allan Warren)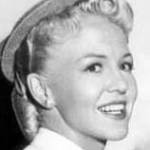 Peggy Lee (nee Norma Deloris Egstrom)
American Grammy Award-winning singer-songwriter (He's a Tramp, Mañana; Fever; Is That All There Is?; Golden Earrings), and actress of stage, radio, TV, and movies (The Jazz Singer; Lady and the Tramp; Pete Kelly's Blues) (born May 26, 1920 – died Jan. 21, 2002; age 81). Peggy Lee died of a heart attack and diabetes complications. (Peggy Lee 1952 Photo: Warner Brothers)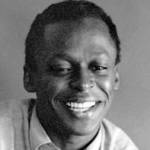 Miles Davis
Grammy Award-winning American Rock & Roll Hall of Fame composer, jazz trumpeter, and bandleader, known for be-bop and cool jazz music (Bitches Brew; Tutu; Doo-Bop; Sketches of Spain) (born May 26, 1926 – died Sept. 28, 1991; age 65). Miles Davis died from a combination of pneumonia, respiratory failure, and a stroke. (Miles Davis Photo: Tom Palumbo)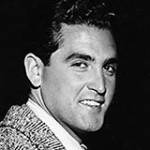 Jacques Bergerac
French business executive (Revlon), ex-husband of Ginger Rogers and Dorothy Malone, and actor of TV and movies (Twist of Fate; Les Girls; Gigi; Unkissed Bride; Fear No More; Always on Sunday; A Global Affair) (born May 26, 1927 – died June 15, 2014; age 87). Cause of death for Jacques Bergerac is unknown. (Jacques Bergerac 1950s Photo: SAS)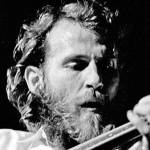 Levon Helm (nee Mark Levon Helm)
American actor (Coal Miner's Daughter; The Right Stuff; Shooter), Grammy Award-winning Rock & Roll Hall of Fame singer, musician and drummer with The Band (The Weight; The Night They Drove Old Dixie Down; Up on Cripple Creek) (born May 26, 1940 – died Apr. 19, 2012; age 71). Levon Helm died of throat cancer complications. (Levon Helm 1971 Photo: Heinrich Klaffs)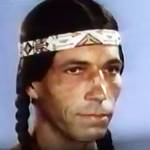 Jay Silverheels (nee Harold John Smith; aka Harry "Tonto" Smith)
Canadian Lacrosse Hall of Fame First Nations Golden Gloves middleweight boxer, actor of movies (The Legend of the Lone Ranger; The Vanishing American; The Battle at Apache Pass; War Arrow; Drums Across the River) & TV (Tonto on The Lone Ranger) (born May 26, 1912 – died Mar. 5, 1980; age 67). Jay Silverheels died of stroke complications. (Jay Silverheels 1949 Tulsa)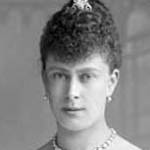 Queen Mary (nee Princess Victoria Mary of Teck; "May") 
Queen consort of King George V of the United Kingdom and the British Dominions, Empress of India; Queen Mother to King Edward VIII & King George VI, and grandmother to Queen Elizabeth II (born May 26, 1867 – died Mar. 24, 1953; age 85). Cause of death for Queen Mary is unknown. (Princess Victoria Mary of Teck 1893 Photo: James Lafayette)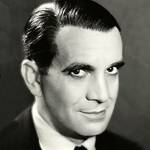 Al Jolson (nee Asa Yoelson; "The World's Greatest Entertainer")
American comedian, blackface singer (Sonny Boy) & actor of radio, vaudeville, Broadway stages, and movies, including the first "talkie" (The Jazz Singer; The Singing Kid; The Singing Fool; Mammy; Wonder Bar; Rose of Washington Square; Swanee River; The Jolson Story) (born May 26, 1886 – died Oct. 23, 1950; age 64). Al Jolson died of a heart attack. (Al Jolson 1916 Photo)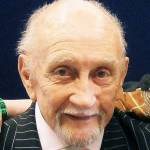 Roy Dotrice
English Tony Award-winning actor of stage, TV (Jacob "Father" Wells on Beauty and the Beast; Picket Fences; Madigan Men; Mr. & Mrs. Smith; ), movies (Lock Up Your Daughters!; Amadeus; Alien Hunter), and audiobook narrator (A Song of Ice and Fire) (born May 26, 1923 – died Oct. 16, 2017; age 94). Cause of death for Roy Dotrice is unknown. (Roy Dotrice 2005 Photo: soldier2005)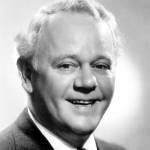 Charles J. Winninger
American character & comedic actor of stage (Show Boat), radio (Maxwell House Show Boat), TV & movies (The Sun Shines Bright; Destry Rides Again; Stage Fair; Soup to Nuts; Three Smart Girls; White Fang; Fighting Caravans; Show Boat) (born May 26, 1884 – died Jan. 27, 1969; age 84). Cause of death for Charles Winninger is unknown. (Charles Winninger 1937 Photo: CBS)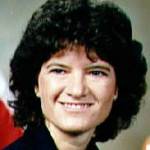 Sally Ride
American NASA astronaut and physicist, the youngest American and first American woman in space (1983 – Challenger STS-7), first woman to use the robot arm in space, Professor of Physics at University of California, and children's book author (born May 26, 1951 – died Mar. 28, 2012; age 61). Sally Ride died of pancreatic cancer. (Sally Ride 1984 Photo: NASA)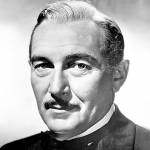 Paul Lukas (nee Pál Lukács)
Academy Award-winning Hungarian film actor (Watch on the Rhine; Little Women; The Three Musketeers; Kim; 20,000 Leagues Under the Sea; Lord Jim; The Shopworn Angel; Three Sinners; Dodsworth; The Lady Vanishes; Uncertain Glory; Experiment Perilous) (born May 26, 1894 – died Aug. 15, 1971; age 77). Cause of death for Paul Lukas is unknown. (Paul Lukas 1950 NBC Radio)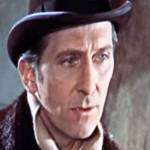 Peter Cushing
Engish actor of TV (Sherlock Holmes) and movies (The Curse of Frankenstein; Horror of Dracula; Star Wars: Episode IV – A New Hope; The End of the Affair; The Hound of the Baskervilles; The Sword of Sherwood Forest) (born May 26, 1913 – died Aug. 11, 1994; age 81). Peter Cushing died of prostate cancer. (Peter Cushing 1958 Horror of Dracula Trailer)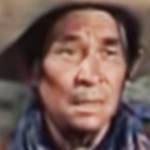 Charles Stevens (nee Carlos Stevens)
American actor of TV (Death Valley Days; The Adventures of Rin Tin Tin; The Lone Ranger; Sugarfoot; The Alaskans; Broken Arrow; Rawhide) and movies (Call of the Wild; Tom Sawyer; The Vanishing American; Ebb Tide) (born May 26, 1893 – died Aug. 22, 1964; age 71). Cause of death for Charles Stevens is unknown. (Charles Stevens 1950 A Ticket to Tomahawk)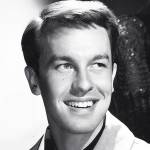 John Dall (nee John Dall Thompson)
American film noir star and actor of stage, TV (Perry Mason; Suspense; Lights Out), and movies (Rope; Gun Crazy; The Corn is Green; Another Part of the Forest; The Man Who Cheated Himself; Spartacus; Something in the Wind; Atlantis: The Lost Continent) (born May 26, 1920 – died Jan. 15, 1971; age 50). John Dall died of cardiac arrest. (John Dall 1940s Photo: John3kbs)
*Images are public domain or Creative Commons licensed & sourced via Wikimedia Commons, Vimeo, or Flickr, unless otherwise noted*