May 26th Birthdays
If you were born on May 26th you share a celebrity birthday with these famous people: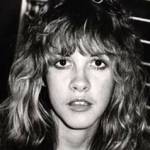 Stevie Nicks is 75 (nee Stephanie Lynn Nicks)
Grammy-winning American singer-songwriter (Talk to Me; Stop Draggin' My Heart Around) with Rock & Roll Hall of Fame band Fleetwood Mac (Rhiannon; Go Your Own Way; Dreams; Tusk), born May 26, 1948. Ex-partner of Lindsey Buckingham, Don Henley, Joe Walsh. (Stevie Nicks 1977: David Wainwright) 
Hank Williams Jr. is 74 (nee Randall Hank Williams; son of Hank Williams)
Grammy Award-winning American country rock and blues musician, songwriter, and singer (There's a Tear in My Beer; Eleven Roses; Family Tradition; Whiskey Bent and Hell Bound; All My Rowdy Friends), born May 26, 1949. (Hank Williams Jr. 1980 Photo: James R. Smith / Warner Bros.)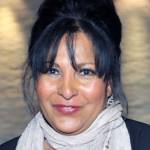 Pam Grier is 74 (nee Pamela Suzette Grier)
American actress of TV (Kit Porter on The "L" Word; Crime Story; Miami Vice) & films (Scream Blacula Scream; Foxy Brown; Greased Lightning; Escape From L.A.; Mars Attacks!; Jackie Brown; Fort Apache the Bronx), born May 26, 1949. Ex-love of Freddie Prinze, Richard Pryor. (Pam Grier 2012: Canadian Film Centre)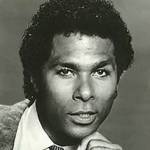 Philip Michael Thomas is 74
American singer, voice artist & actor of TV (Ricardo Tubbs on Miami Vice; We Are Angels; Toma), video games (Grand Theft Auto: Vice City) and movies (Stigma; Book of Numbers; Bogard; Mr. Ricco; Sparkle), born May 26, 1949. (Philip Michael Thomas 1986 Lifestyles of the Rich and Famous Photo)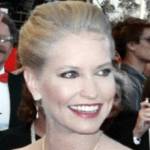 Lisa Niemi is 67 (nee Lisa Anne Haapaniemi)

American producer, director, screenwriter, dancer, & actress of movies (One Last Dance; Steel Dawn; Slam Dance; Beat Angel; Younger and Younger; She's Having a Baby), TV (Carla Frost on Super Force; Max Headroom), and widow of Patrick Swayze, born May 26, 1956. (Lisa Niemi 1989 Photo: Alan Light)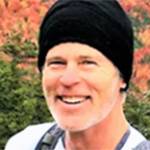 Charles Van Eman is 66
American actor of stage, TV (Trent Becker on Days of Our Lives; Sean McAllister on The Colbys; Chasing Life), movies (Joy of Sex; Waiting to Act; The Marriage Undone; Last Sunset; The Sea of Trees), & author (The Weight of Loss; On the Way to Pomona), born May 26, 1957. (Charles Van Eman: Used by Permission)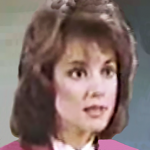 Margaret Colin is 65 (married Justin Deas)
American actress of TV (Margo Hughes on As the World Turns; Gossip Girl; The Edge of Night; Sibs; Now and Again; Chicago Hope) and movies (True Believer; The Devil's Own; 3 Men and a Baby; Independence Day; First Daughter), born May 26, 1958. (Margaret Colin 1986 Foley Square CBS Promo)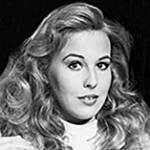 Genie Francis is 61 (nee Eugenie Ann Francis; married Jonathan Frakes)

American TV actress (Laura Webber Spencer Baldwin Collins on General Hospital; Bare Essence; North and South; Ceara Connor Hunter on Loving & All My Children; Genevieve Atkinson on The Young and the Restless; Pretty the Series; Days of Our Lives) born May 26, 1962. (Genie Francis 1982: CBS)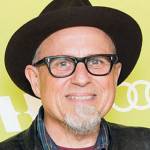 Bobcat Goldthwait is 61 (nee Robert Francis Goldthwait)
American stand-up comedian, voice artist, actor, & director of TV (Jimmy Kimmel Live!; The Man Show; Unhappily Ever After) & movies (Police Academy films; Burglar; Sleeping Dogs Lie; World's Greatest Dad), born May 26, 1962. (Bobcat Goldthwait 2015 Photo: Kristen Thorne / Montclair Film)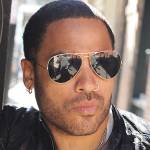 Lenny Kravitz is 59 (nee Leonard Albert Kravitz; aka Romeo Blue)
Grammy-winning American songwriter, singer (Are You Gonna Go My Way; It Ain't Over 'til It's Over; Fly Away; Again; Dig In; American Woman; Believe), actor of TV & movies (Hunger Games films; Precious), born May 26, 1964. Ex of Lisa Bonet; ex-fiance of Nicole Kidman. (Lenny Kravitz 2011: Liseberg)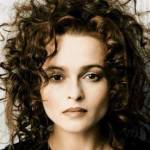 Helena Bonham Carter is 57 (ex-partner of Tim Burton, Kenneth Branagh)
English actress of films (Lady Jane; The Wings of the Dove; A Room with a View; Howards End; Harry Potter films; Cinderella; Planet of the Apes; The King's Speech; 55 Steps) & TV (Burton & Taylor; Enid; Merlin; The Crown), born May 26, 1966. (Helena Bonham Carter Photo: Joanna Lopianowski-Roberts)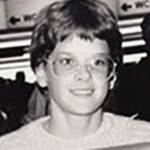 Zola Budd is 57 (aka Zola Pieterse)
South African-British middle & long-distance barefoot runner who collided with Mary Decker at the 1984 Olympic Games, 1984 & 1985 women's 5000m world record holder & 1985 World Cross Country Champ, born May 26, 1966. (Zola Budd 1985 Photo: Syndication International)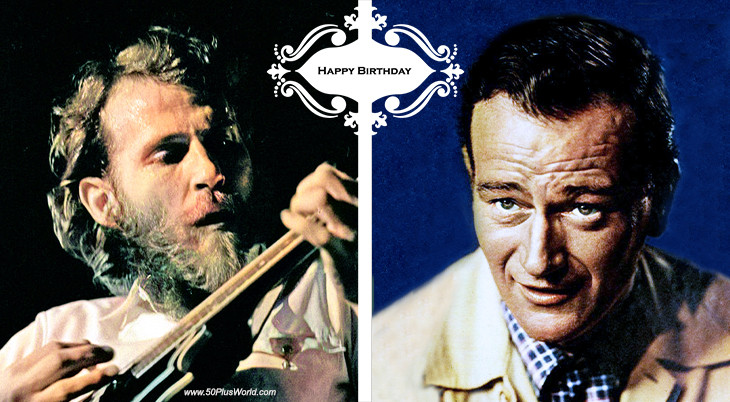 (Levon Helm 1972: Heinrich Klaffs | John Wayne 1953)
Happy Birthday to everyone celebrating their birthday on May 26th!
Remember These May 26th Famous Birthdays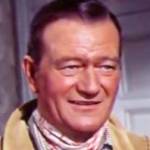 John Wayne (nee Marion Robert Morrison; "Duke")

Academy Award-winning American movie star (True Grit; Stagecoach; Red River; The Searchers; The Quiet Man; Rio Bravo; The Shootist; McQ; The Cowboys; Hatari!; She Wore a Yellow Ribbon; The Alamo; Angel and the Badman; North to Alaska; Wake of the Red Witch) (born May 26, 1907 – died June 11, 1979; age 72).Father of Michael, Ethan, & Patrick Wayne. (John Wayne 1963 McClintock!)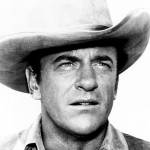 James Arness (nee James King Aurness)
American WWII decorated hero, brother of Peter Graves, actor of radio, TV (Marshall Matt Dillon on Gunsmoke; Zeb Macahan on How the West Was Won; McClain's Law), and movies (Big Jim McClain; Island in the Sky; Hondo: The Sea Chase; Sierra; Iron Man; Gun The Man Down) (born May 26, 1923 – died June 3, 2011; age 88). (James Arness 1955 Gunsmoke Photo: CBS TV)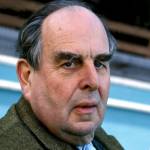 Robert Morley

English actor  of movies (Marie Antoinette; The African Queen; Beat the Devil; Beau Brummell; Around the World in Eighty Days; Oscar Wilde; Murder at the Gallop; Of Human Bondage; Topkapi; The Loved One; Way…Way Out; Scavenger Hunt) (born May 26, 1908 – died Mar. 6, 1992; age 77). Cause of death for Robert Morley was a stroke. (Robert Morley 1975 Photo: Allan Warren)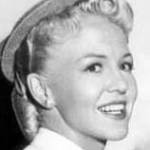 Peggy Lee (nee Norma Deloris Egstrom)
American Grammy-winning singer-songwriter (He's a Tramp, Mañana; Fever; Is That All There Is?; Golden Earrings), actress of stage, radio, TV, & movies (The Jazz Singer; Lady and the Tramp; Pete Kelly's Blues) (born May 26, 1920 – died Jan. 21, 2002; age 81). Ex of Dave Barbour, Brad Dexter, Dewey Martin. Peggy Lee died of heart attack & diabetes complications. (Peggy Lee 1952)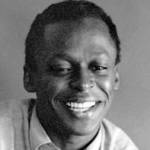 Miles Davis (ex of Cicely Tyson, Frances Taylor, Betty Mabry)
Grammy Award-winning American Rock & Roll Hall of Fame composer, jazz trumpeter, and bandleader, known for be-bop and cool jazz music (Bitches Brew; Tutu; Doo-Bop; Sketches of Spain) (born May 26, 1926 – died Sept. 28, 1991; age 65). Miles Davis died from a combination of pneumonia, respiratory failure, and a stroke. (Miles Davis Photo: Tom Palumbo)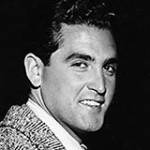 Jacques Bergerac
French business executive (Revlon), ex-husband of Ginger Rogers and Dorothy Malone, and actor of TV and movies (Twist of Fate; Les Girls; Gigi; Unkissed Bride; Fear No More; Always on Sunday; A Global Affair) (born May 26, 1927 – died June 15, 2014; age 87). Cause of death for Jacques Bergerac is unknown. (Jacques Bergerac 1950s Photo: SAS)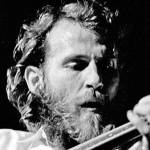 Levon Helm (nee Mark Levon Helm)
American actor (Coal Miner's Daughter; The Right Stuff; Shooter), Grammy Award-winning Rock & Roll Hall of Fame singer, musician and drummer with The Band (The Weight; The Night They Drove Old Dixie Down; Up on Cripple Creek) (born May 26, 1940 – died Apr. 19, 2012; age 71). Levon Helm died of throat cancer complications. (Levon Helm 1971 Photo: Heinrich Klaffs)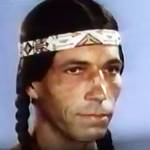 Jay Silverheels (nee Harold John Smith; aka Harry "Tonto" Smith)
Canadian Lacrosse Hall of Fame First Nations Golden Gloves middleweight boxer, actor of movies (The Legend of the Lone Ranger; The Vanishing American; The Battle at Apache Pass; War Arrow; Drums Across the River) & TV (Tonto on The Lone Ranger) (born May 26, 1912 – died Mar. 5, 1980; age 67). Jay Silverheels died of stroke complications. (Jay Silverheels 1949 Tulsa)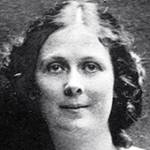 Isadora Duncan (nee Angela Isadora Duncan; married Sergei Yesenin)
Pioneering American modern contemporary dance choreographer, "Natural movement" dancer, dance teacher, and author (My Life) (born May 26, 1877 – died Sept. 14, 1927; age 50). Lover of Gordon Craig, Paris Singer, Romano Romanelli, & Mercedes de Acosta. Isadora Duncan died when her scarf got caught in the wheel of the car she was in). (Isadora Duncan 1900: Paul Berger)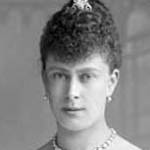 Queen Mary (nee Princess Victoria Mary of Teck; "May") 
Queen consort of King George V of the United Kingdom and the British Dominions, Empress of India; Queen Mother to King Edward VIII & King George VI, and grandmother to Queen Elizabeth II (born May 26, 1867 – died Mar. 24, 1953; age 85). Cause of death for Queen Mary is unknown. (Princess Victoria Mary of Teck 1893 Photo: James Lafayette)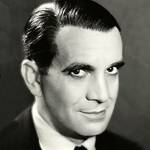 Al Jolson (nee Asa Yoelson; "The World's Greatest Entertainer")
American comedian, blackface singer (Sonny Boy) & actor of radio, vaudeville, Broadway stages, and movies, including the first "talkie" (The Jazz Singer; The Singing Kid; The Singing Fool; Mammy; Wonder Bar; Rose of Washington Square; Swanee River; The Jolson Story) (born May 26, 1886 – died Oct. 23, 1950; age 64). Ex of Ruby Keeler, . (Al Jolson 1916 Photo)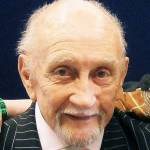 Roy Dotrice (married Kay Newman)
English Tony Award-winning actor of stage, TV (Jacob "Father" Wells on Beauty and the Beast; Picket Fences; Madigan Men; Mr. & Mrs. Smith; ), movies (Lock Up Your Daughters!; Amadeus; Alien Hunter), and audiobook narrator (A Song of Ice and Fire) (born May 26, 1923 – died Oct. 16, 2017; age 94). Cause of death for Roy Dotrice is unknown. (Roy Dotrice 2005 Photo: soldier2005)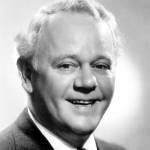 Charles J. Winninger (married Gertrude Walker; ex of Blanche Ring)
American character & comedic actor of stage (Show Boat), radio (Maxwell House Show Boat), TV & movies (The Sun Shines Bright; Destry Rides Again; Stage Fair; Soup to Nuts; Three Smart Girls; White Fang; Fighting Caravans; Show Boat) (born May 26, 1884 – died Jan. 27, 1969; age 84). Cause of death for Charles Winninger is unknown. (Charles Winninger 1937 Photo: CBS)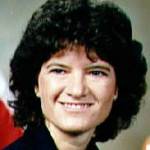 Sally Ride
American NASA astronaut and physicist, the youngest American and first American woman in space (1983 – Challenger STS-7), first woman to use the robot arm in space, Professor of Physics at University of California, and children's book author (born May 26, 1951 – died Mar. 28, 2012; age 61). Sally Ride died of pancreatic cancer. (Sally Ride 1984 Photo: NASA)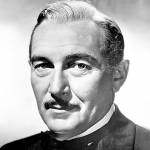 Paul Lukas (nee Pál Lukács)
Oscar-winning Hungarian actor (Watch on the Rhine; Little Women; The Three Musketeers; Kim; 20,000 Leagues Under the Sea; Lord Jim; The Shopworn Angel; Three Sinners; Dodsworth; The Lady Vanishes; Uncertain Glory; Experiment Perilous; The Ghost Breakers) (born May 26, 1894 – died Aug. 15, 1971; age 77). Cause of death for Paul Lukas is unknown. (Paul Lukas 1950 NBC Radio)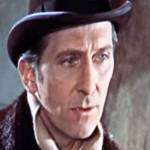 Peter Cushing
English actor of TV (Sherlock Holmes) & films (The Curse of Frankenstein; The End of the Affair; The Hound of the Baskervilles; The Sword of Sherwood Forest; Alexander the Great; The Black Knight; Star Wars: Episode IV – A New Hope) (born May 26, 1913 – died Aug. 11, 1994; age 81). Peter Cushing died of prostate cancer. (Peter Cushing 1958 Horror of Dracula Trailer)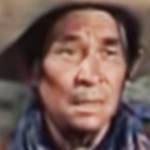 Charles Stevens (nee Carlos Stevens)
American actor of TV (Death Valley Days; The Adventures of Rin Tin Tin; The Lone Ranger; Sugarfoot; The Alaskans; Broken Arrow; Rawhide) and movies (Call of the Wild; Tom Sawyer; The Vanishing American; Ebb Tide) (born May 26, 1893 – died Aug. 22, 1964; age 71). Cause of death for Charles Stevens is unknown. (Charles Stevens 1950 A Ticket to Tomahawk)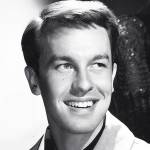 John Dall (nee John Dall Thompson)
American film noir star and actor of stage, TV (Perry Mason; Suspense; Lights Out), and movies (Rope; Gun Crazy; The Corn is Green; Another Part of the Forest; The Man Who Cheated Himself; Spartacus; Something in the Wind; Atlantis: The Lost Continent) (born May 26, 1920 – died Jan. 15, 1971; age 50). John Dall died of cardiac arrest. (John Dall 1940s Photo: John3kbs)
*Images are public domain or Creative Commons licensed & sourced via Wikimedia Commons, Vimeo, or Flickr, unless otherwise noted*