February 13th Birthdays
If you were born on this day February 13th you share a celebrity birthday with these famous people: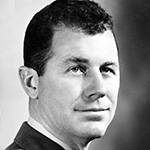 Chuck Yeager is 97 (nee Charles Elwood Yeager)
Retired American US Air Force WWII and Vietnam War test pilot and Brigadier General, first human to break the sound barrier (flying the Bell X-1 at Mach 1), and nonagenarian senior citizen born Feb. 13, 1923. (Chuck Yeager 1950 Photo: U. S. Air Force)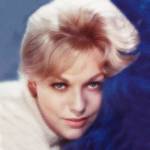 Kim Novak is 87 (nee Marilyn Pauline Novak)
Octogenarian American actress of movies (Bell, Book and Candle; The Man with the Golden Arm; Vertigo; Boys' Night Out, Pal Joey, Of Human Bondage; Picnic; The Great Bank Robbery; The Legend of Lylah Clare; Jeanne Eagels) and TV (Falcon Crest) born Feb. 13, 1933. (Kim Novak 1962 Photo: Frank Bez)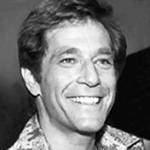 George Segal is 86

American actor of movies (King Rat; Who's Afraid of Virginia Woolf?; The Hot Rock; Fun With Dick and Jane; A Touch of Class; Blume in Love), TV (Pops on The Goldbergs; Jack Gallo on Just Shoot Me!; Retired at 35), and octogenarian born February 13, 1934. (George Segal 1974 Celebrity Sweepstakes Photo: NBC TV)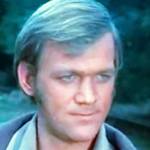 Bo Svenson is 79
Septuagenarian Swedish-American director, producer, writer, & actor of TV (Walking Tall; Here Come the Brides) and movies (The Great Waldo Pepper; Deep Space; Heartbreak Ridge; The Delta Force; Inglourious Basterds; North Dallas Forty), born February 13, 1941. (Bo Svenson 1969 Daniel Boone)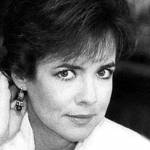 Stockard Channing is 76 (nee Susan Antonia Williams Stockard)
Tony & Emmy Award-winning septuagenarian American actress of stage, TV (The West Wing; Out of Practice; The Good Wife), and movies (Grease; The Cheap Detective; Up Close & Personal; Six Degrees of Separation; Must Love Dogs), born February 13, 1944. (Stockard Channing 1984 Photo)
Peter Gabriel is 70
Grammy Award-winning Rock & Roll Hall of Fame English musician, singer-songwriter solo (Games Without Frontiers; Sledgehammer; Shock the Monkey) and with Genesis (The Lamb Lies Down on Broadway), human rights activist, and senior born February 13, 1950. (Peter Gabriel 2008 Photo: Joi)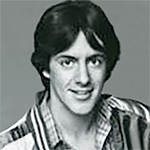 David Naughton is 69
American singer, actor of TV (My Sister Sam; Granite Flats; Makin' It; At Ease), movies (An American Werewolf in London; Separate Vacations; Kidnapped; Private Affairs; Urban Safari; The Boy in Blue; Midnight Madness), and senior born February 13, 1951. (David Naughton 1979 Makin' It Photo: NBC)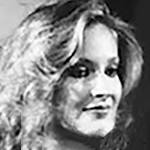 Sharon Wyatt is 67
American senior, actress of television soap operas (Tiffany Hill on General Hospital; Rachel Barrett on Passions; Tiffany Hill Donely on General Hospital: Night Shift) and movies (Class of 1999; Commando), born February 13, 1953. (Sharon Wyatt 1981 General Hospital Photo: ABC TV)
Richard Eden is 61
Sixty-plus Canadian screenwriter, producer & actor of TV (Brick Wallace on Santa Barbara; RoboCop; Emerald Point N.A.S.; Retribution; The City; Tarzan) and movies (The Intervention; Liberty & Bash; Solar Crisis; Shootfighter: Fight to the Death; Tear It Down; Just Add Love; Undercover Angel; Woman Wanted; Callback; Disappearing in America), born February 13, 1959.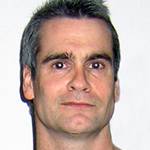 Henry Rollins is 59 (nee Henry Lawrence Garfield)
American singer, writer, comedian, actor & host of radio, TV (Sons of Anarchy; The Henry Rollins Show; Night Visions; 10 Things You Don't Know About; Con Man) and movies (The Chase; Johnny Mnemonic; Heat; Jack Frost; The Last Heist; The Devil's Tomb), born February 13, 1961. (Henry Rollins 2005 Photo: Scott)
Richard Tyson is 59
American actor of TV (Hardball; Winnetka Road) and movies (Two Moon Junction; Three O'Clock High; Kindergarten Cop; Moscow Heat; The Babe; There's Something About Mary; Richard III; Genghis Khan: The Story of a Lifetime; Glory Days), born February 13, 1961. 
Kelly Hu is 52
American actress of TV (Rae Chang on Sunset Beach; Martial Law; Nash Bridges; In Case of Emergency; The Vampire Diaries; Arrow), movies (The Scorpion King; Cradle 2 The Grave; Shanghai Kiss; Almost Perfect), and senior born February 13, 1968. (Kelly Hu 2016 Photo: Supercon Conventions)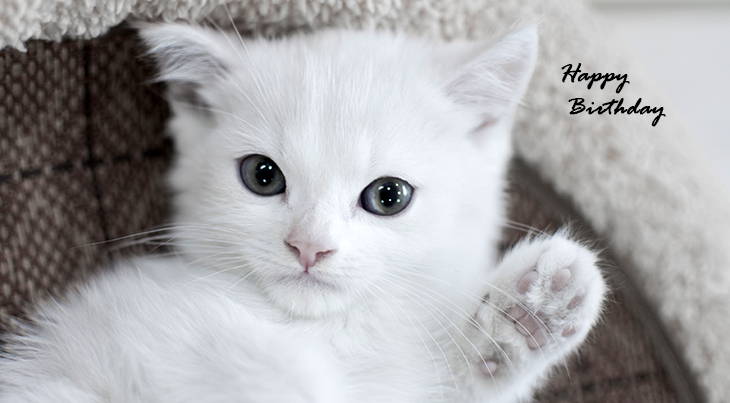 (White Kitten Photo: Hike Shaw via Unsplash)
Happy Birthday to everyone celebrating their birthday on February 13th!
And remembering these famous birthdays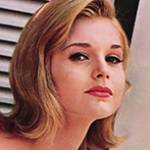 Carol Lynley (nee Carole Ann Jones)
American actress of TV (Fantasy Island) and movies (Blue Denim; Return to Peyton Place, The Pleasure Seekers, Bunny Lake is Missing, The Poseidon Adventure; Harlow; Under the Yum Yum Tree; Blackout; The Cat and the Canary) (born Feb. 13, 1942 – died Sept 3. 2019; age 77). Carol Lynley died of a heart attack. (Carol Lynley c. 1960: Film Star Vintage)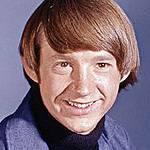 Peter Tork (nee Peter Halsten Thorkelson)
American songwriter, keyboardist, and actor, solo and with The Monkees (Daydream Believer; For Pete's Sake; Last Train to Clarksville) on TV (The Monkees; Dream Girl of '67) and in movies (Head; Cathedral Pines) (born Feb. 13, 1942 – died Feb. 21, 2019; age 77). Peter Tork died of head and neck cancer complications. (Peter Tork 1966 The Monkees Photo: NBC Television)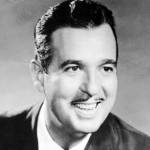 Tennessee Ernie Ford (nee Ernest Jennings Ford)
American Country Music Hall of Fame singer (Sixteen Tons; The Ballad of Davy Crockett; Mule Train; The Shotgun Boogie; I'll Never Be Free; The Cry of the Wild Goose; Tennessee Border) and TV host (The Tennessee Ernie Ford Show) (born Feb. 13, 1919 – died Oct. 17, 1991; age 72). Tennessee Ernie Ford died of liver failure. (Tennessee Ernie Ford 1957 The Ford Show Photo: NBC Television)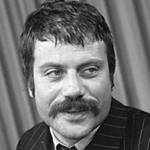 Oliver Reed (nee Robert Oliver Reed)
English movie actor (Oliver!; The Three Musketeers; Tommy; Ten Little Indians; Women in Love; Take a Girl Like You; The Assassination Bureau; These Are the Damned; The Sting II; Two of a Kind; Dragonard; Gladiator; Skeleton Coast) (born Feb. 13, 1938 – died May 2, 1999; age 61). Oliver Reed died of a heart attack. (Oliver Reed 1968 Photo: Jac. de Nijs / Dutch National Archives)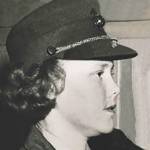 Patty Berg (nee Patricia Jane Berg)
World Golf Hall of Fame American LPGA Tour founding member and professional ladies golfer, 3-time Associate Press Female Athlete of the Year (1938, 1943, & 1955), and 1963 Bob Jones Award winner (born Feb. 13, 1918 – died Sept. 10, 2006; age 88). Patty Berg died of Alzheimer's Disease complications. (Patty Berg 1943 Photo: U.S. Marine Corps)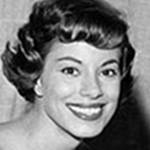 Dottie McGuire (nee Dorothy McGuire)
American singer with the The McGuire Sisters Vocal Group Hall of Fame trio, recording artists (Sincerely; Sugartime; He; Something's Gotta Give; May You Always) and TV performers (Arthur Godfrey and His Friends) (born Feb. 13, 1928 – died Sept. 7, 2012; age 84). Dorothy McGuire had Parkinson's Disease and dementia before she died. (Dorothy McGuire 1958 Photo: CBS TV)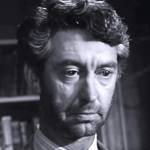 James Griffith
American musician, composer, screenwriter & actor of movies (Russ Meyer's Lorna; Bullwhip) and TV (U.S. Marshal; Trackdown; Gunsmoke; The Lone Ranger; Wagon Train; Perry Mason; Daniel Boone; Streets of San Francisco; Medical Center; Bonanza; The Virginian; Dragnet) (born Feb. 13, 1916 – died Sept. 17, 1993; age 77). James Griffith died of cancer. (James Griffith 1961 Thriller)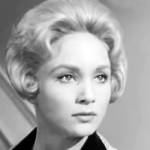 Susan Oliver (nee Charlotte Gercke)
American actress of TV (Laura Spencer on Days of Our Lives; Ann Howard on Peyton Place; Dr. Kildare; Wagon Train; The Virginian; The F.B.I.), and movies (The Green-Eyed Blonde; Guns of Diablo; Your Cheatin' Heart; The Disorderly Orderly; The Gene Krupa Story; Butterfield 8) (born Feb. 13, 1932 – died May 10, 1990; age 58). Susan Oliver died of cancer. (Susan Oliver 1961 Thriller)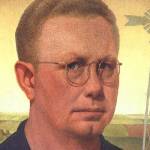 Grant Wood

American Regionalism painter (American Gothic; Arnold Comes of Age; Stone City, Iowa; Appraisal; The Midnight Ride of Paul Revere; Daughters of Revolution; Near Sundown; Dinner for Threshers; Seedtime and Harvest; Iowa Cornfield) (born Feb. 13, 1891 – died May 7, 1942; age 90). Cause of death for Grant Wood was pancreatic cancer. (Grant Wood c. 1925 Self-Portrait Painting Photo)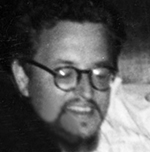 Boudleaux Bryant (nee Diadorius Boudleaux Bryant)
Songwriters Hall of Fame American songwriter with wife Felice Bryant (Love Hurts; All I Have to Do is Dream; Rocky Top; Bye Bye Love; Midnight; Wake Up, Little Susie; Take a Message to Mary; Bird Dog; Raining in My Heart; Sleepless Nights; She Wears My Ring) (born Feb. 13, 1920 – died June 25, 1987; age 67). Boudleaux Bryant died of cancer. (Boudleaux Bryant 1957 Photo)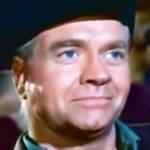 Lyle Bettger
American actor of TV (Grand Jury; The Court of Last Resort; Hawaii Five-O; Rawhide; Barnaby Jones; Laramie; Bonanza) and movies (Impasse; The Lone Ranger; Destry; Drums Across the River; Gunfight at the O.K. Corral; The Greatest Show on Earth) (born Feb. 13, 1915 – died Sept. 24, 2003; age 88). Cause of death for Lyle Bettger is unknown. (Lyle Bettger 1967 Daniel Boone)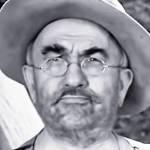 Fred Essler (nee Fritz Essler)
Austrian-American actor of TV & movies (What Next, Corporal Hargrove?; Messenger of Peace; Saratoga Trunk; The Unsinkable Molly Brown; Every Girl Should Be Married; The Admiral Was a Lady; Faithful in my Fashion; My Man Godfrey; G. I. Blues) (born Feb. 13, 1895 – died Jan. 17, 1973; age 77). Cause of death for Fred Essler is unknown. (Fred Essler 1960 Tombstone Territory)
*Images are public domain or Creative Commons licensed & sourced via Wikimedia Commons or Flickr, unless otherwise noted*