June 20th Birthdays
If you were born on June 20th you share a birthday with these famous people: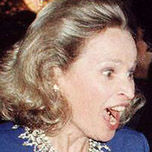 Bonnie Bartlett is 90
Emmy Award-winning nonagenarian American actress of TV (Ellie Crown & Van Dale Raven Sterling on Love of Life; Ellen Craig on St. Elsewhere; Home Improvement; Little House on the Prairie; Boy Meets World; Once and Again; The Doctors), born June 20, 1929. (Bonnie Bartlett 1987 Photo: Alan Light)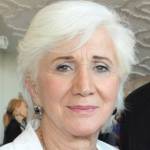 Olympia Dukakis is 88
Academy Award-winning American actress of stage, TV (Joan of Arc; Search for Tomorrow; Sinatra; Tales of the City), movies (Moonstruck; Working Girl; Look Who's Talking Too; Steel Magnolias), and octogenarian born June 20, 1931. (Olympia Dukakis 2011 Photo: Canadian Film Centre)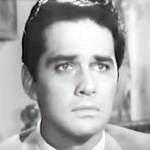 Brett Halsey is 86 (nee Charles Oliver Hand; aka Montgomery Ford)
Octogenarian American actor of TV (Paul Templin on Follow the Sun; The Young and the Restless; General Hospital; Search for Tomorrow) & movies (Ma and Pa Kettle At Home; Return to Peyton Place; The Godfather: Part III; The Cry Baby Killer) born June 20, 1933. (Brett Halsey 1961 Follow the Sun)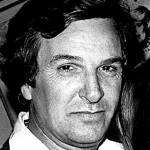 Danny Aiello is 86 (nee Daniel Louis Aiello Jr.)
American actor of movies (Moonstruck; The January Man; Ruby; Bang the Drum Slowly; The Godfather: Part II; The Purple Rose of Cairo; 29th Street; Hide in Plain Sight; Do The Right Thing), TV (Lady Blue; Dellaventura; The Last Don), and octogenarian born June 20, 1933. (Danny Aiello 1977 Photo: Ron Reagan)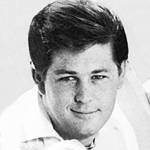 Brian Wilson is 77
Grammy Award-winning Rock & Roll Hall of Fame septuagenarian American music producer, musician, songwriter, and singer with the Beach Boys (Surfin' Safari; Little Deuce Coupe; Fun, Fun, Fun; Help Me Rhonda; Good Vibrations), born June 20, 1942. (Brian Wilson 1965 Photo: Capitol Records)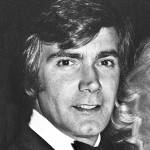 John McCook is 75
Septuagenarian American senior citizen, actor of TV series and soap operas (Eric Forrester on The Bold and the Beautiful; Lance Prentiss on The Young and the Restless; Mister Roberts; Romance Theatre; Robert Kennedy and His Times; Romance Theatre) born June 20, 1944. (John McCook 1979 Photo: Alan Light)
Anne Murray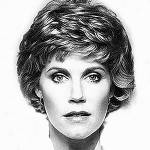 is 74 (nee Morna Anne Murray)
Grammy Award-winning Country Music Hall of Fame Canadian singer (Snowbird; Talk It Over in the Morning; Cotton Jenny; Danny's Song; A Love Song; You Needed Me; Could I Have This Dance; I Just Fall in Love Again), & senior born June 20, 1945. (Anne Murray 1985 Photo: Capital Records)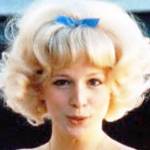 Candy Clark is 73 (nee Candace June Clark)
Septuagenarian American actress of movies (American Graffiti; The Big Sleep; The Man Who Fell to Earth; When You Comin' Back, Red Ryder?; More American Graffiti; Blue Thunder; Buffy the Vampire Slayer; Radioland Murders), born June 20, 1947. (Candy Clark 1973 American Graffiti Photo: LucasFilms)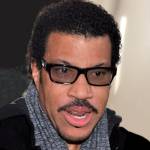 Lionel Richie is 70 (nee Lionel Brockman Richie Jr.)
Grammy Award-winning American singer-songwriter with the Commodores (Three Times a Lady), solo (Endless Love; Truly: You Are; My Love; All Night Long; Hello; Stuck on You; Penny Lover; Dancing on the Ceiling; Do It to Me), and septuagenarian born June 20, 1949. (Lionel Richie 2012 Photo: Georges Biard)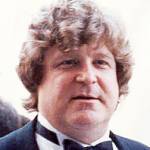 John Goodman is 67
American senior, actor of TV (Roseanne; Treme; Damages; Alpha House) and movies (Sweet Dreams; The Big Easy; Sea of Love; Always; King Ralph; The Babe; Matinee; The Big Lebowski; Argo; The Flintstones; The Big Easy; Raising Arizona), born June 20, 1952. (John Goodman 1990 Photo: Alan Light)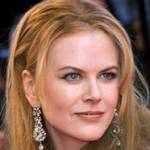 Nicole Kidman is 52
Academy & Emmy Award-winning 50+ American-Australian actress of TV (Big Little Lies) and movies (Far and Away; Dead Calm; Practical Magic; Eyes Wide Shut; Bewitched; Cold Mountain; Stepford Wives; Moulin Rouge!; The Others; Australia), born June 20, 1967. (Nicole Kidman 2001 Photo: Rita Molnár)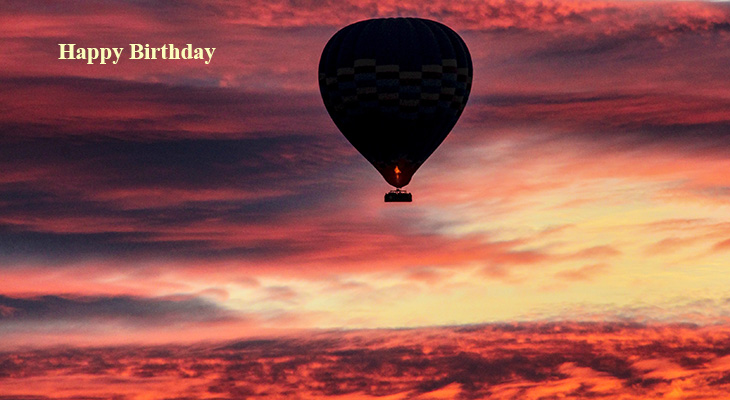 (Sunset Hot Air Ballooning Photo: Gamze Bozkaya via Unsplash)
Happy Birthday to everyone celebrating their birthday on June 20th!
And remembering
Academy Award-winning American actor of TV (Rollin Hand on Mission: Impossible; Space: 1999) & movies (North by Northwest; The Majestic; Crimes and Misdemeanors: Ed Wood; Remember; The Hallelujah Trail) (born June 20, 1928 - died July 15, 2017; age 89). Martin Landau had atherosclerotic vascular disease before he died. (Martin Landau 1968 Mission: Impossible)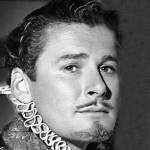 Errol Flynn
Australian-American journalist, author, TV host, & movie actor (Captain Blood; The Adventures of Robin Hood; Kim; Santa Fe Trail; The Charge of the Light Brigade; The Dawn Patrol; The Private Lives of Elizabeth and Essex; The Sea Hawk; The Sun Also Rises) (born June 20, 1909 - died Oct. 14, 1959; age 50) Errol Flyn died of a myocardial infarction. (Errol Flynn 1939 Warner Brothers)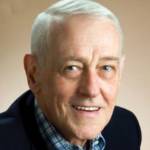 John Mahoney (nee Charles John Mahoney)
Septuagenarian English-American senior, voice & character actor of stage, TV (Martin Crane on Frasier; Hot in Cleveland) and movies (The Manhattan Project; Tin Men; Suspect; Moonstruck; Frantic; Betrayed; Eight Men Out) (born June 20, 1940 - died Feb. 4, 2018; age 77). John Mahoney died of throat cancer complications. (John Mahoney 2016 Screenshot: Showbiz Nation Live)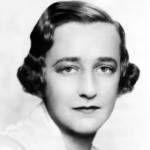 Lillian Hellman

Blacklisted American playwright (The Children's Hour; Watch on the Rhine; Toys in the Attic; The Autumn Garden; Another Part of the Forest) and screenwriter (The Little Foxes; The Dark Angel; The North Star; The Chase) (born June 20, 1905 - died Mar. 6, 1984; age 77). Cause of death for Lillian Hellman was a heart attack. (Lillian Hellman 1935 Photo: Hal Phyfe)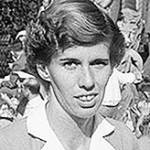 Doris Hart
International Tennis Hall of Fame American Grand Slam women's singles (Australian Open 1949; French Open 1950 & 1952; Wimbledon 1951; US Open 1954 & 1955), doubles & mixed doubles tennis champion, World  Top Ten (1946-1955) and 1951 #1 (born June 20, 1925 - died May 29, 2015; age 89). Doris Hart died of unknown causes. (Doris Hart 1953 Photo: Harry Pot)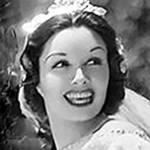 Gail Patrick (nee Margaret LaVelle Fitzpatrick)
American movie actress (Death Takes a Holiday; My Man Godfrey; Stage Door; My Favorite Wife; King of the Wild Horses; Brewster's Millions; Up in Mabel's Room; The Inside Story; We Were Dancing; Artists & Models) & TV producer (Perry Mason) (born June 20, 1911 - died July 6, 1980; age 69). Gail Patrick died of leukemia. (Gail Patrick 1936 Photo: Paramount Pictures)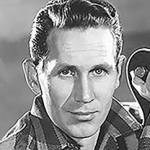 Chet Atkins (nee Chester Burton Atkins; "The Country Gentleman")
Grammy Award-winning, Country and Rock & Roll Hall of Fame American music producer, musician "Mr. Guitar" songwriter & singer (Mr. Sandman; Silver Bell; Yakety Axe; Prissy; The Dark at the Top of the Stairs theme; Frog Kissin') (born June 20, 1924 - died June 30, 2001; age 77). Chet Atkins had cancer before he died. (Chet Atkins Photo: Gretsch Guitar News)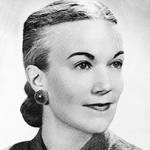 Lilian Jackson Braun (nee Lilian Jackson)

American writer (Detroit Free Press) and mystery novelist (The Cat Who Could Read Backwards; The Cat Who Saw Red; The Cat Who Played Brahms; The Cat Who Talked Turkey) (born June 20, 1913 - died June 4, 2011; age 97). Lilian Jackson Braun died of a lung infection. (Lilian Jackson Braun c. 1960s Photo: AIA Michigan; used with permission)
Terence Young
Chinese-English movie screenwriter (Hungry Hill; Valley of the Eagles) & director (Wait Until Dark; Dr. No; From Russia With Love; Thunderball; The Valachi Papers; Run For Your Life) (born June 20, 1915 - died Sept. 7, 1994; age 79). Cause of death for Terence Young was a heart attack.
*Images are public domain or Creative Commons licensed & sourced via Wikimedia Commons, Vimeo, or Flickr, unless otherwise noted*