Celebrating Seniors - Anne Murray Turns 70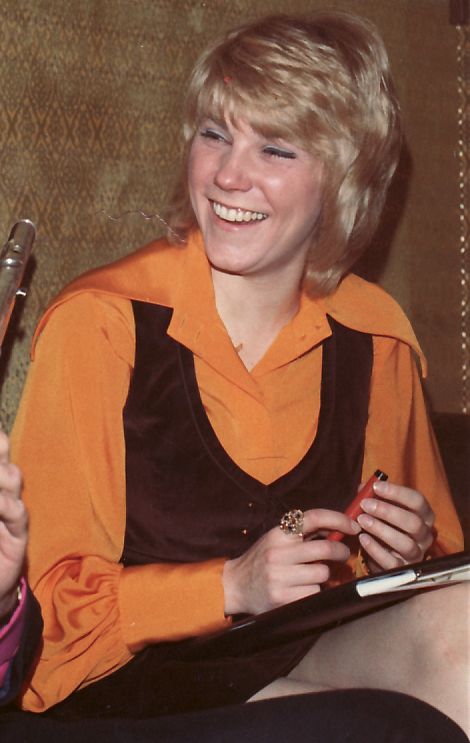 Enjoy 3 of Anne Murray's best vintage live music videos – Snowbird, You Needed Me, and Danny's Song. Canadian singer and baby boomer Anne Murray was born June 20, 1945 in Springhill, Nova Scotia.
(Anne Murray 1970s Photo: Fraser MacPherson & Anne Murray | Wikimedia CC 2.0)
After graduating from the University of New Brunswick in 1966, Anne Murray taught physical education at a high school and appeared on the Canadian Broadcasting Corporation (CBC) musical variety television show, Singalong Jubilee.
It was on Singalong Jubilee that Anne would meet two major influences in her life – singer-songwriter Gene MacLellan and the show's host, singer Bill Langstroth, who was also a CBC television producer and 15 years Anne's senior.

Anne recorded her first album, What About Me which became a Canadian hit upon release in 1968. That same year, Anne and Bill Langstroth (a married father of two young children) began a secret affair that would continue for years. Anne's second album, This Way is My Way, was released the next year and included the single Snowbird (written by Gene MacLellan) which became a #1 hit in Canada and reached #8 in the U.S.; she was the first Canadian artist to earn a Gold record in the U.S. Below, Anne Murray performs Snowbird live.
Anne Murray would go on to achieve eight #1 Billboard Hot 100 hits on the Adult Contemporary charts during the 1970's and 80's, including Danny's Song (1972), You Won't See Me (1974), You Needed Me (1978); I Just Fall in Love Again (1979); Could I have This Dance (1980), and many more.
Below, Anne Murray sings Danny's Song.
Murray's albums have sold over 54 million copies and she's the proud holder of buckets of Canadian and U.S. music's highest awards – 4 Grammy's, 24 Junos, 3 AMA's, 3 CMA's, 3 CCMAA's – 4 Hall of Fame inductions (Juno, Canadian Country Music, Canadian Songwriters, and Canadian Broadcast), with stars on the Hollywood Walk of Fame in LA and Canada's Walk of Fame in Toronto. Below, Anne Murray performing You Needed Me live on The Johnny Cash Show in 1979.
In 1975 Anne Murray married the now-divorced Bill Langstroth. Their son William was born in 1976, followed by daughter Dawn in 1979. Dawn is also a singer-songwriter and has performed with Anne including benefit concerts for anorexia nervosa, which Dawn has suffered from. As a young mom, Anne started recording different types of songs and released a Juno award (1979) winning children's album in 1977 which included a popular single by the same name, There's A Hippo in My Tub.  Below, Anne Murray singing There's A Hippo in My Tub.

Over the years since then, Anne Murray has appeared on numerous television specials and released new albums and singles, a perennial baby boomer fan favourite. In her 50+ years, she and Bill Langstroth divorced (1998), but would remain friends until his death in 2013.
Anne Murray has been a long-time golf lover, and in 2003 made history by becoming the first woman to score a hole-in-one on the 17th hole at the Kalauyat Golf Club (a par 3). Golf For Women magazine named her the world's best female celebrity golfer in 2007, and that same year Canada Post recognized her with a limited edition Anne Murray stamp. 
Her 2007 album Anne Murray Duets: Friends & Legends, which included re-recordings of her hit tunes with other top female artists, hit #2 on the Canadian pop album charts, and debuted at #8 on Billboard's Country Albums chart in 2008. In a 2007 interview with Michael Posner (globeandmail.com), Anne outlined the exercise regimen that kept her fit and active as she neared her senior years: swimming laps daily, yoga classes and visits from her personal trainer. Anne also recounted the sense of loss she still felt upon the death of her former manager of 25 years, Leonard Rambeau, from colon cancer at age 49 in 1995.
Anne Murray retired early from singing before actually becoming an official senior citizen, announcing that her 2008 Coast-to-Coast – One Last Time tour would be her final major tour. Although she did mentor contestants on the now-defunct Canadian Idol tv show later that year, Anne Murray has not performed in public or released a new album since 2008.
Anne Murray finished writing her 2009 autobiography All of Me and did a short book-signing tour to promote it's release. As many seniors in retirement do, she continues to keep fit by indulging her love of the game of golf. Anne turned her love of golfing and desire to cultivate a retirement interest in supporting a charity, the annual Anne Murray Charity Golf Classic in 2009, with proceeds going to Colon Cancer Canada to fund research and diagnostic equipment.
In an 2013 morning show interview with Global News, Anne – looking the same as she has for the past 20 years – said that things were winding down in her life and she doesn't miss her singing career at all; she only sings Happy Birthday occasionally to friends. She urged viewers to get tested for colon cancer, saying:
"What amazes me is the number of people that are scared to be tested…I've been tested 4 times, it's nothing, it's a piece of cake…so please, get tested."
Happy 70th Birthday, Anne Murray!