Best Age-Friendly Sports for Older Adults
There's nothing like the thrill and camaraderie to be found from playing team sports with a group of people that have similar abilities. While every person's individual abilities and fitness levels differ, typically as we age, the more aggressive team sports we enjoyed in our youth may pose a higher risk of injury as we get older.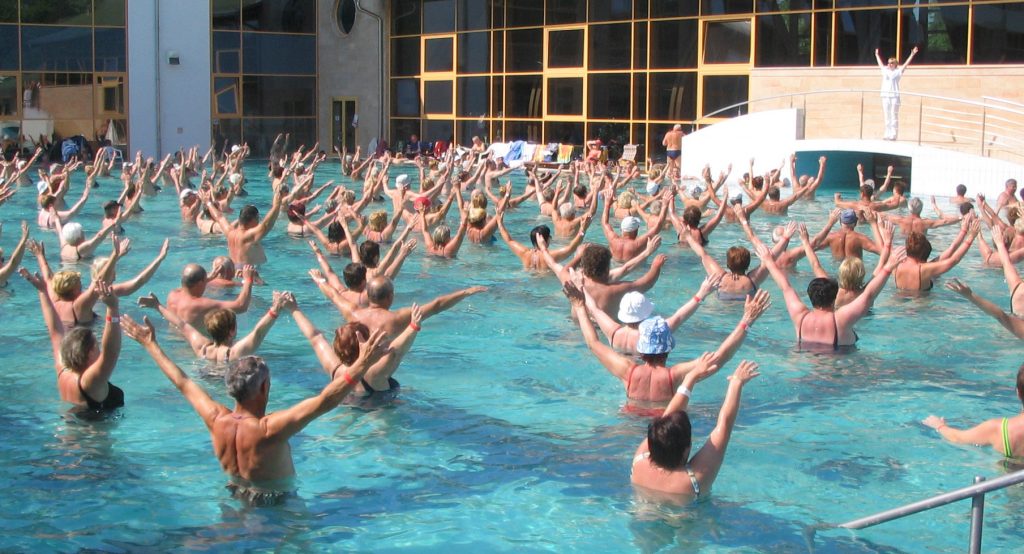 What are the most age-friendly sports for older adults and seniors to enjoy? Take your pick from these favourite sports activities for seniors:
Year-Round Sports (Outdoors or Indoors)
Walking - Going for a walk or a hike gets you out of the house, and your speed doesn't matter. Check out local conservations areas & parks; or if the weather is bad, become a solo mall-walker or join a group.
Swimming - Indoor community pools usually offer the opportunity to swim lengths, in addition to aquafit classes, which are particularly kind to aging joints and bones. Some even offer warm/hot pool exercise activities.
Yoga, Tai Chi and Wii Bowling are fun activities that offer low impact fitness and relaxation for individuals or groups. Many libraries and seniors centres offer these types of seniors programs
Dancing - There are plenty of dance lessons on offer, and it's a great way to have fun and get fit. Zumba Gold is a dance class designed specifically with senior citizens in mind.
Tennis or badminton - Indoor and outdoor courts offer year-round "ladders" you can join to play these fun raquet sports; most offer "senior" leagues. For an equally fun time  - ping pong or table tennis!
Warmer Weather Outdoor Sports

Boating - While motorboats are fun, canoeing will give you more bang for your buck if you want to combine fun with fitness.
Fishing - Whether it's deep-sea fishing, or sitting on the bank of the nearest pond or river, senior anglers can enjoy this activity well into their later years.
Lawn Bowling - A great team sport that offers the benefits of socialization and a gentle fitness activity for older adults. There are clubs just for the 50+ and senior generations.
Croquet - Offers all the benefits of lawn bowling for older adult fitness, but - you can also have friends over and play this in your backyard. Good fun for all ages.
Golf - Amateur golfers have a wide range of golf courses to play on. Lessons, golf carts, and the clubhouse can all add to your fun whether you're venturing out as a single to be matched with others, or have a group of regulars to play with.
Biking - Easier on the joints than running, plus if you strap a basket or carrier onto the front or back of your bike you can multi-task while having fun.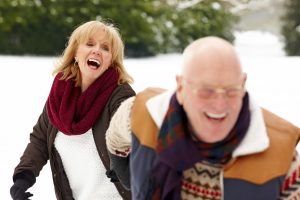 Winter Sports
Curling - Another great team sport that offers fitness for the elderly. 50+, seniors and older adults can enjoy curling for many years.
Cross Country Skiing - for the more physically fit, cross country skiing offers a gentler alternative to downhill skiiing. Go to a trail, or down the street/out in the backyard, for practice.