Powerlifting Senior Sets World Records
Becoming a septuagenarian senior citizen doesn't mean that the beginning of a slow slide into decreased physical activity and fitness levels.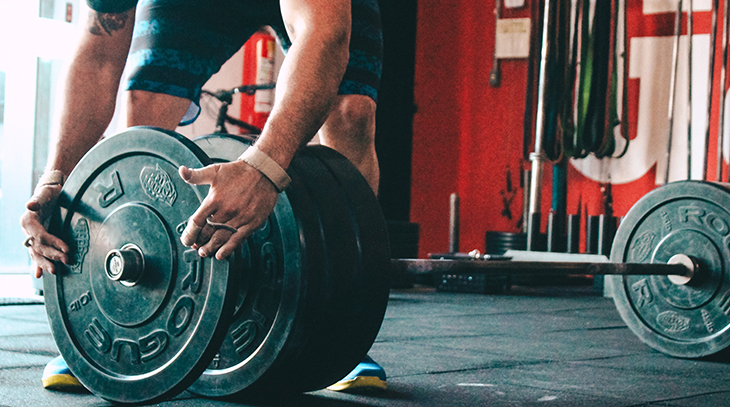 (Weightlifting Photo: Victor Freitas via Unsplash)
For Oneida Indian Nation native (Wolf Clan) and grandfather Ray Fougnier, turning 70 was the beginning of his interest in weightlifting. He told Indian Country (todaymedianetwork.com) that he got into powerlifting as a senior in order to stay physically fit and prevent diabetes, saying
"Weightlifting really helps to control sugar in the blood."
Fougnier believes that Native Americans need to be wary of a sedentary lifestyle "especially if we're predisposed to diabetes, blood pressure, cancer, heart disease", and to be aware of their diet and exercise levels.
Ray Fougnier had been a science teacher and head of the American Indian Program at Cornell University, enjoying retirement for 8 years before he began powerlifting at age 70 in January 2013. The first year he competed, he set raw powerlifting records in his age division (70-74) in the Raw Nationals Championship (raw powerlifting requires athletes to have no assistance or support from equipment while lifting). In his second year of competition, Fougnier received 5 medals and finished 2nd overall in the world championships.
This past April 2016 Ray Fougnier set 4 world records (deadlift, squat, bench press, and overall score) for his age division at the North American Championships of the Amateur Athletic Union in Laughlin, Nevada and has qualified to compete again in the AAU World Powerlifting Championships in Las Vegas (September 2016). He is sponsored by the Oneida Indian Nation.
He said after his most recent win that
"Health and fitness have always been a priority for me, but it is my hope that with this new national and international platform, I can serve as a positive role model who helps inspire Native peoples and children to embrace an active lifestyle."
Fougnier works out 3 days a week for 2 hours daily and follows a diet rich in fruits, vegetables and protein. His tip for for seniors and older adult men who are interested in increasing their activity levels and fitness regimen:
"At my age I need to have more recovery time. I can't lift like younger lifters lift. You need to be a little more restrained in the type of abuse you put your body through. That's why I only work only three days a week."
Fougnier was still going strong in 2019, setting 10 new weightlifting world records at the AAU Powerlifting World Championships, saying
"I feel really good about where I'm at and hope my abilities serve as a testament to the fact that it's never too late to take on a healthy lifestyle."
In his late 70s, Ray Fougner is an inspiration for older adults and senior citizens (male and female) to embrace a healthy lifestyle and begin on the path to physical fitness.
Interested in sports and fitness? You may also like these articles:
Best Age-Friendly Sports for Older Adults
Golfing Benefits & Tips for Older Adults
Walking Soccer / Football Has Arrived
*This article is for informational purposes only and is not intended as medical or mental health advice, nor is it a substitute for professional medical or mental health advice, diagnosis, or treatment. Always seek the advice of a qualified physician or mental health provider with any questions you may have regarding a medical or mental health condition. In the event of a medical emergency, call a doctor or 911 immediately. This website does not recommend or endorse any specific tests, physicians, products, procedures, opinions, or other information that may be mentioned on the Site or on other websites it links to. Reliance on any information provided by this website or other websites it links to, is solely at your own risk.*