May 27th Birthdays
If you were born on May 27th you share a celebrity birthday with these famous people:
Lee Meriwether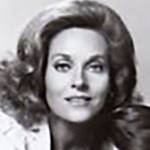 (ex of Frank Aletter)
Miss America 1955, actress of TV (Betty Jones on Barnaby Jones; The Time Tunnel; The Munsters Today; Mission: Impossible; All My Children; 12 O'Clock High; Dr. Kildare; The F.B.I.; The New Andy Griffith Show) & movies (Batman; The Undefeated), born May 27, 1935. (Lee Meriwether 1979 Photo: NBC)    
Louis Gossett Jr. 
Emmy & Academy Award-winning American actor of movies (An Officer and a Gentleman; Iron Eagle films; The Deep; Skin Game; Enemy Mine) and TV (Roots; Gideon Oliver; The Powers of Matthew Star; Watchmen; Mod Squad; The Young Rebels), born May 27, 1936. (Louis Gossett Jr. 1974 It's Good to Be Alive)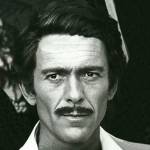 Bruce Weitz (ex of Cecilia Hart)
Emmy Award-winning American actor of TV (Sgt. Mick Belker on Hill Street Blues; Anthony Zacchara on General Hospital; Anything But Love; The Byrds of Paradise; ER; Sisters; Ryan's Hope; Judging Amy) and films (Deep Impact), born May 27, 1943. (Bruce Weitz 1981 Death of a Centerfold Photo: NBC)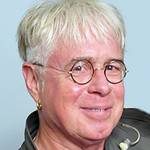 Bruce Cockburn 
Canadian human rights and environmental activist, guitarist, folk & rock singer-songwriter (Wondering Where the Lions Are; If I Had a Rocket Launcher; Lovers in a Dangerous Time; The Coldest Night of the Year; Pacing the Cage; One Day I Wak), born May 27, 1945. (Bruce Cockburn 2009: Matthew Hayles)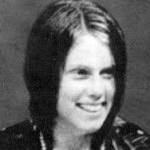 Cathy Carr (nee Catherine L. Carr)
International Swimming Hall of Fame American swimmer, 1972 Munich Summer Olympic Games 2-time world record-setting gold medalist (womens's individual 100m breaststroke; 4×100 m medley relay), born May 27, 1954. (Cathy Carr 1972 Photo: Associated Press)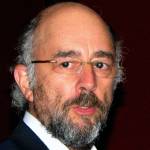 Richard Schiff (married Sheila Kelley)

Emmy Award-winning American actor of TV (Toby Ziegler on The West Wing; Relativity; Murder in the First; House of Lies; The Good Doctor) and movies (Rough Magic; Se7en; The Lost World: Jurassic Park; Deep Impact; Doctor Dolittle), born May 27, 1955. (Richard Schiff 2009 Photo: © Pruneau)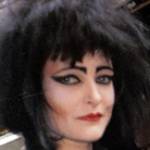 Siouxsie Sioux (nee Susan Janet Ballion)
English singer-songwriter of Siouxsie and the Banshees (Peek-a-Boo; Kiss Them for Me; Cities in Dust; The Killing Jar; Hong Kong Garden; Dear Prudence; Happy House), and the Creatures (Right Now; Miss the Girl), born May 27, 1957. (Siouxsie Sioux 1986 Photo: Copyright (c) Nancy J Price)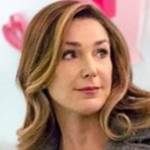 Peri Gilpin (nee Peri Kay Oldham)
American actress of TV (Roz Doyle on Frasier; Kim Keeler; Make It or Break It; Flesh 'n' Blood; Men at Work; CSI: Crime Scene Investigation; The Lionhearts; Mr. Robinson; Scorpion; Break a Hip) and movies (Occupy, Texas; Only Humans), born May 27, 1961. (Peri Gilpin 2018 Photo: peliculas romanticaslatinas)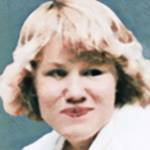 Jill Sterkel 
American freestyle swimmer, 4-time Olympic medalist (1976 Montreal & 1984 Los Angeles 4x100m freestyle relay gold; 1988 South Korea bronze – 4x100m freestyle relay & individual 50m freestyle) UofT Texas swimming & diving coach, born May 27, 1961. (Jill Sterkel Painting: A. Hamilton)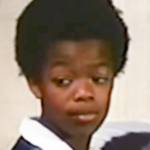 Todd Bridges 
American comedian and actor of music videos, TV (Willis Jackson on Diff'rent Strokes, The Facts of Life, & Hello, Larry; Loomis on Fish; The Young and the Restless; World's Dumbest; Everybody Hates Chris), and movies (Homeboys; The Sounds of Silence), born May 27, 1965. (Todd Bridges 1977 A Killing Affair)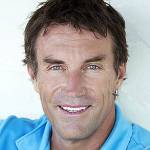 Pat Cash (nee Patrick Hart Cash)
Australian tennis pro, 1988 World singles #4 and doubles #6, defeated Jimmy Connors & Ivan Lendl to win Wimbledon in 1987, Legends tour winner (2-time Hall of Fame & 4-time Wimbledon doubles), BBC & CNN TV tennis analyst, born May 27, 1965. (Pat Cash 2017 Photo: Pat Cash)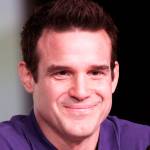 Eddie McClintock (nee Edward Theodore McClintock)

American actor of TV (Pete Lattimer on Warehouse 13; Stark Raving Mad; Holding the Baby; Ned and Stacey; Crumbs; Shooter; Desperate Housewives; Bones; Felicity; Friends) and movies (Moving August; A Fish Story; Mumford), born May 27, 1967. (Eddie McClintock 2012 Photo: Gage Skidmore)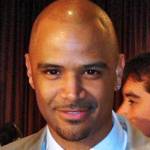 Dondré Whitfield (married Salli Richardson)
American actor of TV (Terence Frye on All My Children; Jesse Lawrence on Another World; Remy Newell on Queen Sugar; The Crew; The Cosby Show; Ghost Whisperer; Cold Case) and movies (The Salon; Mr. 3000; 36 and Ticking), born May 27, 1969. (Dondré Whitfield 2008 Photo: eternalconceptspr)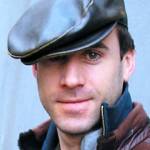 Joe Fiennes (nee Joseph Alberic Twisleton-Wykeham-Fiennes)
English actor of stage, TV (The Handmaid's Tale; American Horror Story; Camelot) & movies (Shakespeare in Love; Enemy at the Gates; The Merchant of Venice; Stealing Beauty; The Very Thought of You; Elizabeth; The Great Raid), born May 27, 1970. Brother of Ralph Fiennes. (Joseph Fiennes 2005: Sila)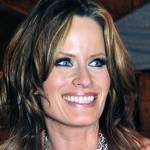 Monika Schnarre 
Canadian 1986 Ford Supermodel of the World (age 14), magazine cover girl (Sports Illustrated Swimsuit Issue), host & actress of films & TV (BeastMaster; The Bold and the Beautiful; Beverly Hills, 90210), & author (Monika: Between You and Me), born May 27, 1971. (Monika Schnarre 2010: -nickon-)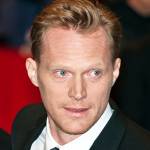 Paul Bettany (married Jennifer Connelly)
British actor of TV (Manhunt: Unabomber; A Very British Scandal) and movies (A Knight's Tale; A Beautiful Mind; Gangster No. 1; Iron Man films; Master and Commander: The Far Side of the World; The Da Vinci Code; The Heart of Me; The Avengers; The Tourist), born May 27, 1971. (Paul Bettany 2011: Siebbi)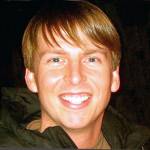 Jack McBrayer 
American actor of TV (Kenneth Parcell on 30 Rock; The Middle; Your Pretty Face is Going to Hell; Drunk History) and films (Forgetting Sarah Marshall; Talladega Nights: The Ballad of Ricky Bobby; Wreck-It Ralph; We Love You, Sally Carmichael!; Savannah), born May 27, 1973. (Jack McBrayer 2007: Alex Erde)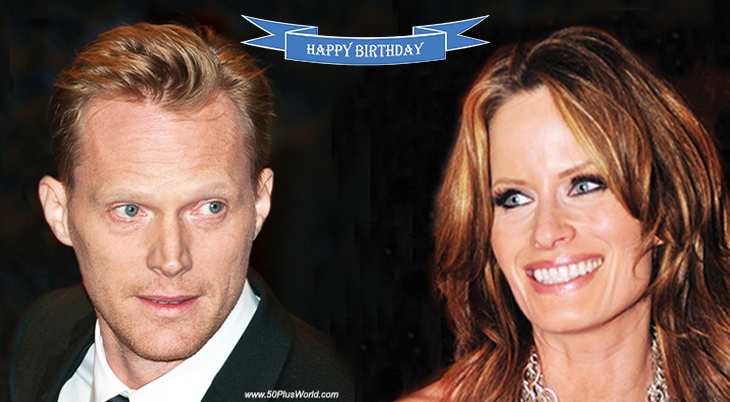 (Paul Bettany 2011: Siebbi | Monika Schnarre 2010: -nikon-)
Happy Birthday to everyone celebrating their birthday on May 27th!
Remember These May 27th Famous Birthdays
American playwright and novelist, winner of the 1952 Pulitzer Prize for Fiction (The Caine Mutiny; The Winds of War; War and Remembrance; Slattery's Hurricane; Youngblood Hawke; Inside, Outside; The Hope; The Glory; Marjorie Morningstar; This is My God; Don't Stop the Carnival) (born May 27, 1915 – died May 17, 2019; age 103). (Herman Wouk 1955 What's My Line?)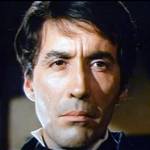 Christopher Lee

English movie actor (Count Dracula; The Curse of Frankenstein; The Wicker Man; The Hound of the Baskervilles; She; Airport '77; Sleepy Hollow; Saruman in The Lord of the Rings films; Star Wars: Episode II; Alias John Preston) (born May 27, 1922 – died Mar. 6, 2015; age 77). Christopher Lee died of respiratory problems and heart failure. (Christopher Lee 1963 The Whip and the Body)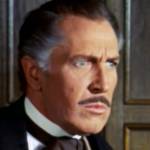 Vincent Price (nee Vincent Leonard Price Jr.; married Coral Browne)
American actor of TV (Batman) & movies (Laura; Dragonwyck; House of Wax; The Fly; The House of the Seven Gables; The Bat; The Trouble With Girls; Dragonwyck; The Whales of August; The Trouble With Girls; The Pit and the Pendulum; The Song of Bernadette) (born May 27, 1911 – died Oct. 25, 1993; age 82). Ex of Edith Barrett. (Vincent Price 1963 Diary of a Madman Trailer)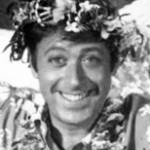 Steve Franken (nee Stephen Robert Franken)

American director & actor of TV (The Many Loves of Dobie Gillis; Mr. Novak; Tom, Dick and Mary; Bewitched; Love, American Style; Adam-12; Insight) and movies (The Party; Which Way to the Front?; Westworld; The Time Travelers) (born May 27, 1932 – died Aug. 24, 2012; age 80). Steve Franken died of cancer complications. (Steve Franken 1970 Three for Tahiti Photo: ABC)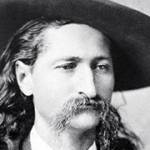 Wild Bill Hickok (nee James Butler Hickok; "Shanghai Bill")
American gunfighter, Old West folk hero, marksman, Jayhawkers vigilante, rancher, freight driver, Civil War Union Army wagon master, Indian Wars scout, Missouri detective policeman,  Deputy U.S. Marshal, sheriff, & gambler, (born May 27, 1837 – died Aug. 2, 1876; age 39). Wild Bill Hick was murdered (gunshot). (Wild Bill Hickok 1873: George G. Rockwood)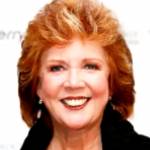 Cilla Black (nee Priscilla Maria Veronica White)
English singer (Anyone Who Had a Heart; You're My World; Alfie; Something Tells Me Something's Gonna Happen Tonight; It's For You; Surround Yourself with Sorrow; Anyone Who Had a Heart), TV host (Cilla; Blind Date; Loose Women; Surprise Surprise!) (born May 27, 1943 – died Aug. 1, 2015; age 72). Cilla Black died of a stroke after a fall. (Cilla Black behind the scenes and on stage)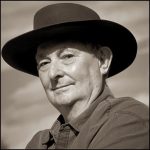 Tony Hillerman (nee Anthony Grove Hillerman)
American WWII decorated veteran (Purple Heart, Bronze Star, Silver Star), journalist, western mystery author of the Joe Leaphorn / Jim Chee series (A Thief of Time; The Blessing Way; Skinwalkers; Talking God; Dance Hall of the Dead) (born May 27, 1925 – died Oct. 26, 2008; age 83). Tony Hillerman died of pulmonary failure. (Tony Hillerman: Courtesy Eric Swanson Photography)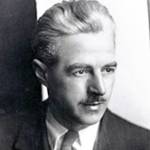 Dashiell Hammett (nee Samuel Dashiell Hammett)
American political activist, Pinkerton operative, blacklisted writer & mystery novelist (The Maltese Falcon; The Glass Key; The Thin Man; After the Thin Man; Woman in the Dark; The Dain Curse; Red Harvest), creator of characters Sam Spade, Nick and Nora Charles (born May 27, 1894 – died Jan. 10, 1961; age 66). Partner of Lillian Hellman. (Dashiell Hammett 1961)
Sam Snead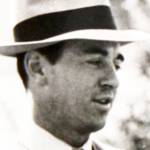 ("Slammin' Sammy")
World Golf Hall of Fame American 1988 PGA Tour Lifetime Achievement Award pro golfer, 4-time major championship winner (The Open – 1946; PGA Championship – 1942, 1949, 1951), and 3-time Masters Tournaments champion (1949, 1952, 1954) (born May 27, 1912 – died May 23 2002; age 89). Sam Snead died of stroke complications. (Sam Snead 1939 Photo: ACME)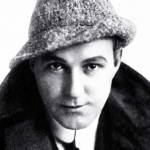 Dustin Farnum (brother of Marshall Farnum, William Farnum)
American actor of stage & silent films (The Scarlet Pimpernel; Trail of the Axe; The Flaming Frontier; The Light of Western Stars; The Squaw Man; The Virginian; Davy Crockett; Ben Blair; Cameo Kirby;  My Man; While Justice Waits; The Grail; Durand of the Bad Lands) (born May 27, 1874 – died July 3, 1929; age 55). Married Winifred Kingston; father of Estelle Runyon. (Dustin Farnum 1914)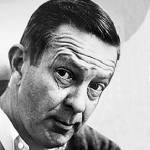 John Cheever
American short story writer, winner of the 1979 Pulitzer Prize for Fiction (The Stories of John Cheever; The Five-Forty-Eight; The Swimmer; Oh What a Paradise It Seems; The Enormous Radio) and novelist (The Wapshot Chronicle; Bullet Park; The Wapshot Scandal; Falconer) (born May 27, 1912 – died June 18, 1982; age 70). John Cheever died of cancer. (John Cheever Photo: US LoC)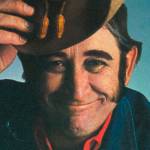 Don Williams (nee Donald Ray Williams; "Gentle Giant")
Country Music Hall of Fame American singer (You're My Best Friend; I'm Just a Country Boy; Love Me Over Again; Tulsa Time; I Believe in You; I Wouldn't Want to Live If You Didn't Love Me; Love is on a Roll; That's The Thing About Love; Say It Again) (born May 27, 1939 – died Sept. 8, 2017; age 78). Don Williams died of emphysema. (Don Williams Photo: Don-Williams.com, Used by Permission)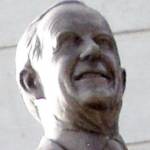 Ted Rogers (nee Edward Rogers Jr.)
Canadian philanthropist, entrepreneur in radio, cable television, and telecommunications (Rogers Communications Inc.); owner of the Toronto Blue Jays Major League Baseball team (born May 27, 1933 – died Dec. 2, 2008; age 75). Cause of death for Ted Rogers was congestive heart failure. (Ted Rogers 'The Best is Yet to Come" Statue 2014 Photo: Oaktree b)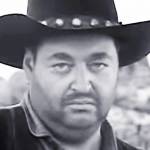 Jack Reitzen
American actor of TV (Terry and the Pirates; Space Patrol; The Untouchables; Bat Masterson; The Lloyd Bridges Show; Adventures of Superman; Mr. & Mrs. North) and movies (Appointment With Murder; The Argyle Secrets; Mask of the Dragon) (born May 27, 1924 – died June 13, 1998; age 74). Cause of death for Jack Reitzen is unknown. (Jack Reitzen 1957 Tombstone Territory)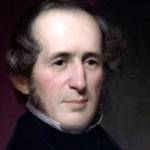 Cornelius Vanderbilt ("The Commodore"; ancestor of Gloria Vanderbilt)
American real estate & business magnate (shipping – Staten Island Ferry, steamboats, transatlantic steamships; railroads – Stonington; Staten Island; New York Central and Hudson River; New York and Harlem Railway; Grand Central Depot), & philanthropist (Vanderbilt University) (born May 27, 1794 – died Jan. 4, 1877; age 82). (Cornelius Vanderbilt 1846: Nathaniel Jocelyn)
*Images are original creations ©2023 A. Hamilton, used by permission, public domain, and / or Creative Commons licensed, unless otherwise noted*