October 25th Birthdays
If you were born on October 25th, you share a celebrity birthday with these famous people:
Marion Ross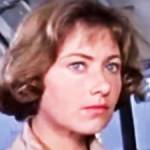 is 94 (nee Marian Ellen Ross; married Paul Michael)

American actress of stage, TV (Marion Cunningham on Happy Days; Brooklyn Bridge; The Drew Carey Show; The Love Boat; Life with Father; Gilmore Girls), and movies (God is My Partner; Teacher's Pet; Grand Theft Auto; The Evening Star), born October 25, 1928. (Marion Ross 1959 Operation Petticoat)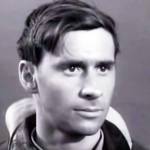 Burt Brinckerhoff is 86 (nee Burton Field Brinckerhoff)
American producer, director, and actor of stage and TV (7th Heaven; Alf; Lou Grant; Nine to Five; Dr. Kildare; The Doctors; Remington Steele; Scarecrow and Mrs. King; Magnum, P.I.; Beverly Hills, 90210; Good Morning, Miss Bliss; Baretta; Matlock), born October 25, 1936. (Burt Brinckerhoff 1965 12 O'Clock High)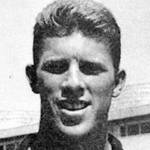 Bob Webster is 84 (nee Robert David Webster)
International Swimming Hall of Fame retired American two-time Olympic 10m platform gold medal diver (1960 Rome & 1964 Tokyo), and university diving coach (Minnesota, Princeton & Alabama), born October 25, 1938. (Bob Webster 1960 Photo: Michiganensian / U of Michigan)
Anne Tyler is 81
American literary critic, short story writer, and 1989 Pulitzer Prize for Fiction novelist (Breathing Lessons; The Accidental Tourist; Dinner at the Homesick Restaurant; A Slipping-Down Life; Celestial Navigation; The Tin Can Tree), born October 25, 1941. (Anne Tyler Photo: Michael Lionstar / Used by Permission)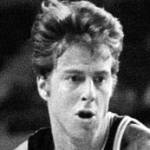 Dave Cowens is 74 (nee David William Cowens)
Naismith Memorial Basketball Hall of Fame American retired NBA pro basketball player (Boston Celtics – 1974 & 1976 NBA Champ), 1973 NBA MVP, and NBA coach (Boston Celtics, Charlotte Hornets), born October 25, 1948. (Dave Cowens 1976 Photo: Roger Kingsbury / Sporting News)
Brian Kerwin is 73
American actor of stage, movies (Murphy's Romance; Love Field; Jack; 27 Dresses; The Help), and TV (Rob Malone on Beggars and Choosers; Charlie Banks on One Life to Live; The Young and the Restless; The Misadventures of Sheriff Lobo), born October 25, 1949. (Brian Kerwin 1983 Intimate Agony)
Tom Eplin is 62 (nee Thomas M. Eplin)
American businessman, actor of television (Jake McKinnon on Another World 1985-1999 & As the World Turns 1999-2002), movie screenwriter, director & actor (Days of Darkness; Delta Fever; Sunset Strip; The Beach Girls), born October 25, 1960. Ex of Ellen Wheeler & Courtney Gibbs.
Darlene Vogel is 60
American model & actress of TV (Chris Kelly on Pacific Blue; Claire Lindquist on General Hospital; One Life to Live; Boy Meets World) and movies (A Tiger's Tail; The Spearhead Effect; Back to the Future Part II; Smuggling in Suburbia; Decoy; Extracurricular Activities), born October 25, 1962.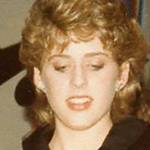 Tracy Nelson is 59 (ex of William R. Moses)
American actress of TV (Sister Stephanie Oskowski on Father Dowling Mysteries; A League of Their Own; Square Pegs; Melrose Place; Murphy Brown) & films (The Night Caller; Down and Out in Beverly Hills, born October 25, 1963. Daughter of Rick Nelson & Kristin Harmon. (Tracy Nelson 1981: Jim Accordino)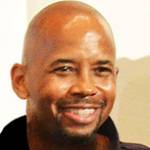 Michael Boatman is 58
American screenwriter and actor of TV (Carter Heywood on Spin City; Pvt. Samuel Beckett on China Beach; Charlie Phillips on Instant Mom; Stanley Babson on Arli$$; Anger Management; Gossip Girl) and movies (The Glass Shield), born October 25, 1964. (Michael Boatman 2013: Mingle Media TV)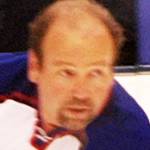 Wendel Clark is 56
Canadian professional hockey player, NHL left wing defenceman (Toronto Maple Leafs; Quebec Nordiques; New York Islanders; Tampa Bay Lightning), and restaurateur (Wendel Clark's Classic Grill and Sports Lounges), born October 25, 1966. (Wendel Clark 2008 Photo: Horge)
Lisa Trusel is 54 (aka Lisa Wysocki; married David Wallace)
American actress of television (Melissa Horton on Days of Our Lives; Don Crichton Dancer on The Tim Conway Show; Lizette Winkler on Father Murphy; Jamie Myers on TV 101; The Rousters), born October 25, 1968.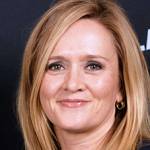 Samantha Bee is 53 (married Jason Jones)
Canadian-American comedienne, screenwriter, producer, actress & host of TV (The Daily Show with Jon Stewart; Full Frontal with Samantha Bee; Game On), movies (Learning to Drive), and author (I Know What I Am, But What Are You?), born October 25, 1969. (Samantha Bee 2017 Photo: Montclair Film)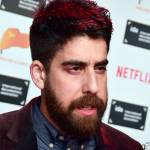 Adam Goldberg is 52
American actor of TV (The Jim Gaffigan Show; Relativity; Fargo; Friends) & films (Dazed and Confused; Saving Private Ryan; A Beautiful Mind; The Salton Sea; How to Lose a Guy in 10 Days; 2 Days in Paris; Sunset Strip), born October 25, 1970. (Adam Goldberg 2015 Photo: Red Carpet Report on Mingle Media TV)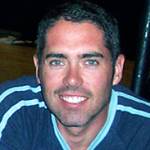 Ed Robertson is 52 (nee Lloyd Edward Elwyn Robertson)
Juno Award-winning Canadian lead guitarist, songwriter, singer and co-founder of Barenaked Ladies (If I Had a $1000000; Jane; One Week; It's All Been Done; Pinch Me; Lovers in a Dangerous Time; Brian Wilson; Be My Yoko Ono; Call And Answer), born October 25, 1970. (Ed Robertson 2005 Photo)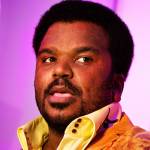 Craig Robinson is 51
American musician & actor of TV (Doug Judy on Brooklyn Nine-Nine; Darryl Philbin on The Office; The Cleveland Show; Mr. Robot) and movies (Zack and Miri Make a Porno; Hot Tub Time Machine; Pineapple Express; Peeples; Table 19), born October 25, 1971. (Craig Robinson 2009 Photo: Mark Sebastian)
(Anthony Franciosa 1963 | Gilda Gray 1926: Hal Phyfe)
Happy Birthday to everyone celebrating their birthday on October 25th!
Remember These October 25th Famous Birthdays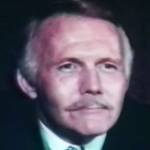 Biff McGuire (nee William Joseph McGuire Jr.; married Jeannie Carson)
American actor of TV (Harry Flax on All My Children; Don McKay on Search for Tomorrow; Bruce Edwards on The Secret Storm; Gibbsville; Santa Barbara; Barnaby Jones) & films (Serpico; The Thomas Crown Affair; Midway; Hollywood Seagull; The Heart is a Lonely Hunter; Phenix City Story) (born Oct. 25, 1926 – died Apr. 1, 2021; age 94). (Biff McGuire 1951 Photo: Swing)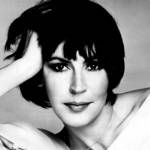 Helen Reddy ("Queen of 70s Pop")
Grammy Award-winning Australian-American songwriter, singer (I Am Woman, Delta Dawn; Angie Baby; Ain't No Way to Treat a Lady; We'll Sing in the Sunshine), & TV host (The Helen Reddy Show) (born Oct. 25, 1941 – died Sept. 29, 2020; age 78). Helen Reddy had dementia and Addison's disease before she died. (Helen Reddy 1975 Photo: Francesco Scavullo)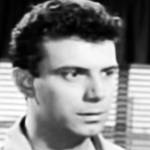 Tony Franciosa (nee Anthony George Papaleo; aka Anthony Franciosa)
American actor of films (Careless; The Pleasure Seekers; The Swinger; Career; The Drowning Pool; The Long, Hot Summer; Rio Conchos; The Story on Page One; Fathom) & TV (Finder of Lost Loves; Valentine's Day, The Name of the Game; Matt Helm; The Virginian) (born Oct. 25, 1928 – died Jan. 19, 2006; age 77). Ex of Shelley Winters, Judy Balaban. (Anthony Franciosa 1957 A Hatful of Rain)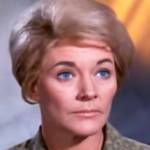 Jeanne Cooper (nee Wilma Jeanne Cooper; mother of Corbin Bernsen)

Daytime Emmy Award-winning American actress of TV (Katherine Chancellor on The Young and the Restless from 1973-2013; Bracken's World; Wagon Train; Perry Mason; Cheyenne; Ironside; Bonanza) and movies (Shadows of Tombstone) (born Oct. 25, 1928 – died May 8, 2013; age 84). Jeanne Cooper had COPD and died of an infection. (Jeanne Cooper 1967 Daniel Boone)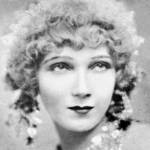 Gilda Gray (nee Marianna Michalska; aka Mary Gray)
Polish-American dancer (the Shimmy) & actress of stage (1922 Ziegfeld Follies; The Gaieties of 1919), silent films (Piccadilly; Aloma of the South Seas; The Devil Dancer; Cabaret; A Virtuous Vamp; A Social Sleuth; The Girl with the Jazz Heart ) & 1930s movie musicals (Rose Marie; He Was Her Man) (born Oct. 25, 1895 – died Dec. 22, 1959; age 64). (Gilda Gray 1927: Cinelandia)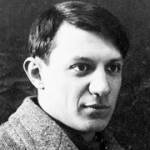 Pablo Picasso (married Olga Khoklova)
Spanish sculptor, printmaker, ceramist, neoclassical, Cubist, and surrealist artist and painter (La Vie – Blue Period; Mother and Child – Rose Period; Les Demoiselles d'Avignon – African / Cubist; Guernica – anti-war oil painting), stage designer and writer (born Oct. 25, 1881 – died Apr. 8, 1973; age 91). Pablo Picasso died of a heart attack. (Pablo Picasso 1908 Photo)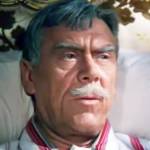 Leo G. Carroll (nee Leo Gratten Carroll)
English actor of TV (Alexander Waverly on The Man from U.N.C.L.E.; Topper) & films (A Christmas Carol; Strangers on a Train; Wuthering Heights; Rebecca; Spellbound; Suspicion; The Bad and the Beautiful; North by Northwest; Father of the Bride) (born Oct. 25, 1886 – died Oct. 16, 1972; age 85). Leo G. Carroll died of pneumonia. (Leo G. Carroll 1952 Photo: The Snows of Kilimanjaro)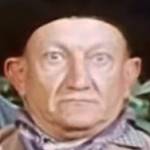 Billy Barty (nee William John Bertanzetti)
Diminutive American (3′ 9″ or 114cm tall) 1930s child actor (Mickey's Pals & Mickey McGuire short films; Soup to Nuts), later a television and movie actor (Peter Gunn; Foul Play; Harum Scarum; Legend; Rumpelstiltskin; The Naked Truth; Bride of Violence) (born Oct. 25, 1924 – died Dec. 23, 2000; age 76). Billy Barty died of heart failure. (Billy Barton 1973 Dusty's Trail)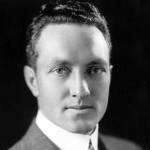 Rear Admiral Richard E. Byrd (nee Richard Evelyn Byrd Jr.)
United States Navy aviator during World War I & WWII, Medal of Honor recipient, pioneering Antarctic polar explorer and Navy pilot who was the first to fly over the South Pole in 1929 (born Oct. 25, 1888 – died Mar. 11, 1957; age 68). Rear Admiral Richard E. Byrd died of a heart illness. (Richard E. Byrd 1928 Photo: Underwood & Underwood)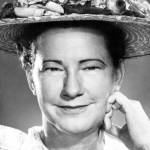 Minnie Pearl (nee Sarah Ophelia Colley; aka Sarah Ophelia Colley Cannon)

American "hillbilly" humorist known for wearing a price tag on her hat, country music singer (Giddyup Go – Answer; Looking at Fellers; Uncle Nabob), and TV personality (Grand Ole Opry 1940-1991; Hee Haw 1969-1991; Ozark Jubilee) (born Oct. 25, 1912 – died Mar. 4, 1996; age 83). Minnie Pearl died of stroke complications. (Minnie Pearl 1965 Photo: Denny Moeller Talent Inc.)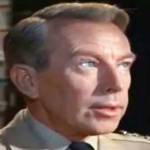 Whit Bissell (nee Whitner Nutting Bissell)
American actor of TV (The Time Tunnel; Bachelor Father; Peyton Place; Days of Our Lives; Perry Mason; Wagon Train; The Virginian; Cannon; The Rifleman) and movies (Creature From the Black Lagoon; The Time Machine; The Black Orchid; Justin Morgan Had a Horse) (born Oct. 25, 1909 – died Mar. 5, 1996; age 86). Whit Bissell died of Parkinson's Disease. (Whit Bissell 1966 The Time Tunnel)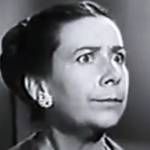 Maudie Prickett (nee Maudie Marie Doyle)
American character actress of stage, movies, & TV (Rosie on Hazel; The Jack Benny Program; Date With the Angels; Bewitched; Gunsmoke; Mayberry R.F.D.; The Andy Griffith Show; Bonanza; The Red Skelton Hour; My Three Sons; Room 222; Fury; Get Smart) (born Oct. 25, 1914 – died Apr. 14, 1976; age 61). Maudie Prickett died of actute kidney injury. (Maudie Prickett 1959 Hennesey)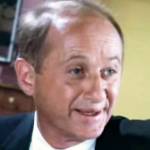 Milton Selzer
American actor of movies & TV (Manny Henry on Valley of the Dolls; Get Smart; The Famous Teddy Z; Hawaii Five-O; Police Story; Gunsmoke; That Girl; The F.B.I.; The Untouchables; Mission: Impossible; General Hospital; Mannix; Hill Street Blues; L. A. Law) (born Oct. 25, 1918 – died Oct. 21, 2006; age 87). Milton Selzer died of pulmonary complications. (Milton Selzer 1970 Dan August)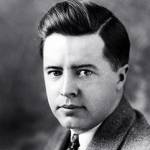 Leslie McFarlane (aka Franklin W. Dixon, Carolyn Keene, Roy Rockwood)
Canadian journalist, playwright, NFB producer, director & screenwriter (Here's Hockey; The Boy Who Stopped Niagara), & Stratemeyer Syndicate youth fiction ghostwriter (The Hardy Boys books; Dana Girls mysteries) (born Oct. 25, 1902 – died Sept. 6, 1977; age 74). (Leslie McFarlane 1930s: The William Ready Division of Archives & Research Collections, McMaster University Library)
*Images are public domain or Creative Commons licensed & sourced via Wikimedia Commons, Vimeo, YouTube, or Flickr, unless otherwise noted*