August 11th Birthdays
If you were born on August 11th, you share a celebrity birthday with these famous people:
Eric Carmen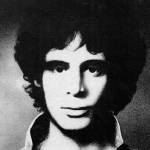 is 74
American musician (guitar, keyboard), and singer-songwriter solo (All By Myself; Hungry Eyes; Never Gonna Fall in Love Again; Make Me Lose Control; She Did It; Change of Heart), and with The Raspberries (Go All the Way; I Wanna Be With You), born August 11, 1949. (Eric Carmen 1975 Album Photo: Lawren)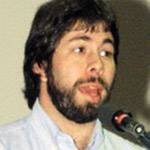 Steve Wozniak is 73 ("Woz")
National Inventors Hall of Fame American pioneering electronics engineer, programmer, and personal computer inventor (Apple I; 1st  programmable universal remote control), and co-founder of Apple, born August 11, 1950. (Steve Wozniak 1983 Photo: Alan Light)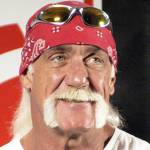 Hulk Hogan is 70 (nee Terry Gene Bollea)

American professional wrestler, 12-time World Heavyweight Champion (WWF / WWE / WCW), New World Order (nWo) villain, actor of video games, TV (Thunder in Paradise), and movies (Mr. Nanny), born August 11, 1953. (Hulk Hogan 2005 Photo: PO 1st Class Kristin Fitzsimmons / USN)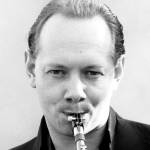 Joe Jackson is 69 (nee David Ian Jackson L.R.A.M.)
English classical music composer, new wave & jazz-pop musician, singer & songwriter (Is She Really Going Out with Him?; Steppin' Out; Breaking Us in Two; It's Different For Girls; I'm the Man; You Can't Get What You Want), born August 11, 1954. (Joe Jackson 1982 Photo: David Gans)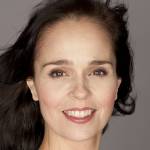 Cynthia Dale is 63 (sister of Jennifer Dale; married Peter Mansbridge)
Canadian artist, singer & actress of stage, TV (Olivia Novak on Street Legal; Triple Sensation; Baxter; The Campbells; Night Heat) and films (A Broken Life; My Bloody Valentine; Heavenly Bodies; The Boy in Blue; Moonstruck), born August 11, 1960. (Cynthia Dale Photo: CynthiaDale.com)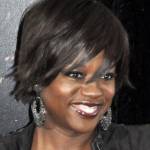 Viola Davis is 58
Tony, Emmy & Academy Award-winning American producer and actress of stage, TV (Annalise Keating on How to Get Away With Murder; Law & Order: Special Victims Unit) and movies (Fences; The Help; Prisoners; Solaris; Far From Heaven), born August 11, 1965. (Viola Davis 2010 Photo: Joella Marano SRR)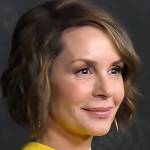 Embeth Davidtz is 58

American actress of TV (Californication; Mad Men; Ray Donovan) and movies (Junebug; Army of Darkness; The Gingerbread Man; Schindler's List; Murder in the First; Bridget Jones's Diary; Fallen; Fracture; The Amazing Spider-Man), born August 11, 1965. (Embeth Davidth 2017 Photo: GOT PAP)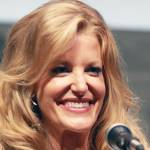 Anna Gunn is 55 (married Alastair Duncan)
Emmy Award-winning American actress of stage, TV (Skyler White on Breaking Bad; Martha Bullock on Deadwood; The Practice) & films (Sully; Sassy Pants; The Apology; Little Red Wagon; Equity; Treading Water; Nobody's Baby; Being Frank; Land of Dreams), born August 11, 1968. (Anna Gunn 2013: Gage Skidmore)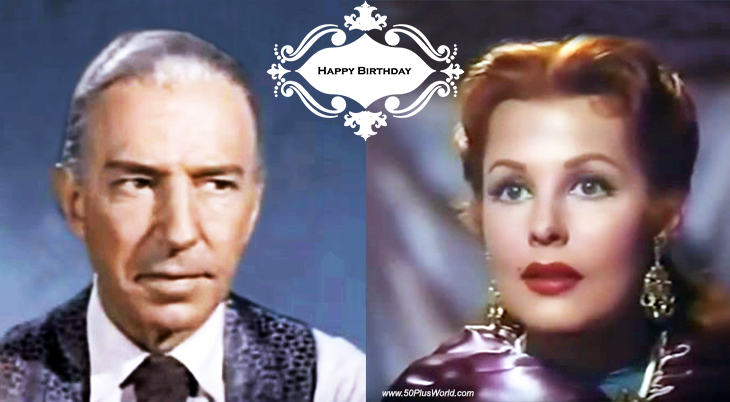 (Lloyd Nolan 1960 Bonanza | Arlene Dahl 1953 Desert Legion)
Happy Birthday to everyone celebrating their birthday on August 11th!
Remember These August 11th Famous Birthdays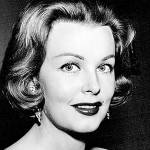 Arlene Dahl (ex of Lex Barker, Fernando Lamas; mother of Lorenzo Lamas)
American actress and host of TV (The Pepsi-Cola Playhouse; One Life to Live; All My Children) & films (My Wild Irish Rose; Scene of the Crime; Sangaree; Journey to the Center of the Earth; Bengal Rifles; Reign of Terror; Jamaica Run; Three Little Words; Ambush; The Outriders) (born Aug. 11, 1925 – died Nov. 29, 2021; age 96) (Arlene Dahl 1958: Foldare, Greer and Associates)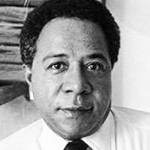 Alex Haley (nee Alexander Murray Palmer Haley)

American U.S. Coast Guard officer, editor (Reader's Digest), interviewer & journalist (Playboy), biographer (The Autobiography of Malcolm X), and Pulitzer Prize-winning novelist (Roots: The Saga of an American Family; Queen: The Story of an American Family) (born Aug. 11, 1921 – died July 17, 1992; age 89). Alex Haley died a heart attack. (Alex Haley 1974 Photo)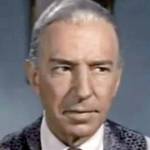 Lloyd Nolan
American actor of movies (One-Way Ticket; Michael Shayne: Private Detective; A Tree Grows in Brooklyn; The Green Grass of Wyoming; Peyton Place; Portrait in Black; Blues in the Night; Ice Station Zebra; The House on 92nd Street) and TV (Julia; Special Agent 7; Martin Kane) (born Aug. 11, 1902 – died Sept. 27, 1985; age 83). Lloyd Nolan died of lung cancer. (Lloyd Nolan 1960 Bonanza)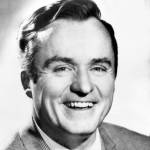 Mike Douglas (nee Michael Delaney Dowd Jr.)
American WWII US Navy veteran, entertainer, big band singer for Kay Kyser's College of Musical Knowledge (The Old Lamplighter), performer, host & actor of TV (The Mike Douglas Show host 1961-1981) and movies (Gator; Birds of Prey) (born Aug. 11, 1920 – died Aug. 11, 2006; age 86). Cause of death for Mike Douglas is unknown. (Mike Douglas 1966 Photo: Ashley Famous Agency) 
Jean Parker (nee Lois May Green; married Robert Lowery)
American film actress (Princess O'Hara; The Barrier; The Farmer in the Dell; Little Women; The Ghost Goes West; The Gunfighter; The Pittsburgh Kid; Torpedo Boat; Sequoia; A Wicked Woman; You Can't Buy Everything; Limehouse Blues; Two Alone; Have a Heart; Caravan; Knights of the Range; The Flying Deuces) (born Aug. 11, 1915 – died Nov. 30, 2005; age 90). (Jean Parker 1934)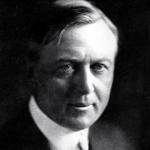 Hobart Bosworth
Pioneering American producer, writer, director, & actor of silent movies (Captain January; Vanity Fair; The Sea Wolf; The Smart Set; Rupert of Hentzau; The Count of Monte Cristo) and classic films (Wolves of the Sea; The Phantom Express; Law of the Tropics; Hurricane; This Modern Age; Dirigible) (born Aug. 11, 1867 – died Dec. 30, 1943; age 76). (Hobart Bosworth 1914 Photo: Witzel)
Enid Blyton (nee Enid Mary Blyton; aka Mary Pollock)
English poet, author of 750+ children's books, creator of the Famous Five and other series (Five on a Treasure Island; The Secret Seven; Hurrah for Little Noddy; The Ship of Adventure; Welcome, Mary Mouse) (born Aug. 11, 1897 – died Nov. 28, 1968; age 71). Enid Blyton had Alzheimer's Disease before she died. (Photo: Blytonite at English Wikipedia)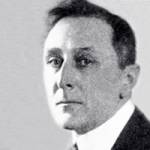 Ashley Miller (married Ethel Browning)
American silent film pioneering screenwriter & director (Infidelity; The Clarion Call; Compliments of the Season; The Marriage Speculation; The Moral Code; The Quest of Life; The King's Game; The House of Fear; The Working of a Miracle; The Girl Who Kept Books; The Glory of Clementina; An Absent-Minded Cupid) (born Aug. 11, 1867 – died Nov. 19, 1949; age 84). (Ashley Miller 1920)
*Images are public domain or Creative Commons licensed & sourced via Wikimedia Commons, Vimeo, or Flickr, unless otherwise noted*