May 31st Birthdays
If you were born on May 31st you share a celebrity birthday with these famous people:
Clint Eastwood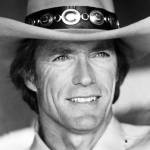 is 93 (nee Clinton Eastwood Jr.; father of Scott Eastwood)
Oscar-winning American composer, filmmaker & actor of TV (Rawhide) & movies (Million Dollar Baby; A Fistful of Dollars; Dirty Harry; Kelly's Heroes; Heartbreak Ridge; Tightrope; The Bridges of Madison County), born May 31, 1930. Ex of Sondra Locke, Frances Fisher. (Clint Eastwood 1980: Warner Bros.)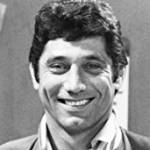 Joe Namath is 80 (nee Joseph William Namath; "Broadway Joe")
American AFL & NFL Pro Football Hall of Fame quarterback (New York Jets – 1969 Super Bowl Champion and MVP, 1974 NFL Comeback Player of the Year; Los Angeles Rams), actor of movies & TV (Norwood; The Waverly Wonders; The Joe Namath Show), born May 31, 1943. (Joe Namath 1979)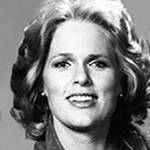 Sharon Gless is 80 (married Barney Rosenzweig)
Emmy Award-winning American actress of stage, movies & TV (Christine Cagney on Cagney & Lacey; Madeline Westen on Burn Notice; Maggie Philbin on Switch; Queer as Folk; Marcus Welby, M.D.; House Calls; The Trials of Rosie O'Neill), born May 31, 1943. (Sharon Lacey 1979 Turnabout Photo: NBC)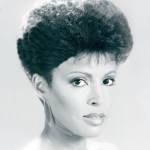 Petronia Paley is 76

American director, playwright, & actress of stage, TV (Quinn Harding on Another World; Vivian Grant on Guiding Light; Jesse Rawlings on The Doctors; Billions), movies (Almost Summer; The White Girl; 2 Days in New York), and septuagenarian born May 31, 1947. (Petronia Paley 1983 Photo: NBC)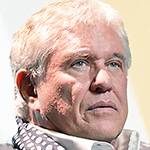 Tom Berenger is 74 (nee Thomas Michael Moore)
Emmy Award-winning American actor of TV (Hatfields & McCoys), movies (The Big Chill; Eddie and the Cruisers; Platoon; Someone to Watch Over Me; Shoot to Kill; Major League; Shattered; Gettysburg; Butch and Sundance: The Early Days), born May 31, 1949. (Tom Berenger 2013 Photo: Mr. Bombdiggity)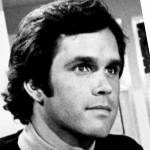 Gregory Harrison is 73 (married Randi Oakes)
American actor of TV (Dr. Gonzo Gates on Trapper John, M.D.; Logan's Run; Centennial; Fresno; Falcon Crest; Family Man; New York News; Sisters; Safe Harbor; Ed; Reunion; One Tree Hill; RIzzoli & Isles), and movies (It's My Party), born May 31, 1950. (Gregory Harrison 1977 Logan's Run Photo: MGM TV)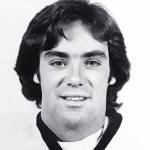 Jim Craig is 66 (nee James Downey Craig)
International Hockey Hall of Fame American hockey goaltender, U.S. men's hockey team goalie (1980 Lake Placid Olympics "Miracle on Ice" gold medalists), NHL player (Atlanta Flames, Boston Bruins, Minnesota North Stars), born May 31, 1957. (Jim Craig 1981 Photo: Boston Bruins)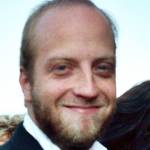 Chris Elliott is 63 (nee Christopher Nash Elliott; son of Bob Elliott)
American comedian, comedy writer & actor of TV (Roland Schitt on Schitt's Creek; Late Show with David Letterman; Get a Life; Saturday Night Live; Eagleheart; Everybody Loves Raymond) and movies (Groundhog Day; Something About Mary; Cabin Boy), born May 31, 1960. (Chris Elliot 1989: Alan Light)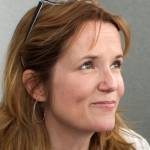 Lea Thompson is 62 (married Howard Deutch)
American director, producer & actress of TV (Caroline Duffy on Caroline in the City; Kathryn Kennish on Switched at Birth; For the People; Jane Doe TV movies) & films (Back to the Future; Some Kind of Wonderful), born May 31, 1961. Mother of Madelyn & Zoey Deutch. (Lea Thompson 2008: Gregg Bond)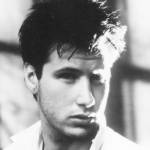 Corey Hart is 61
Canadian rock singer & songwriter (Sunglasses at Night; Never Surrender; A Little Love; It Ain't Enough; I Am By Your Side; Can't Help Falling in Love; Boy in the Box; In your Soul; Dancin' With My Mirror; Everything in My Heart; Eurasian Eyes), born May 31, 1962. (Corey Hart 1984 Photo: Solid Gold Hits)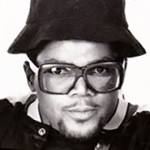 Darryl McDaniels is 59 ("D.M.C."; "Easy D")
Pioneering American hip-hop singer and songwriter, founding member of Run-DMC (Walk This Way; Down with the King; You Be Illin'; It's Like That; It's Tricky; Sun City; What's It All About; Peter Piper), & adoption advocate, born May 31, 1964. (DMC 1988 Photo: Janette Beckman / Profile Records Inc.)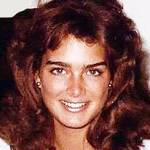 Brooke Shields is 58 (married Chris Henchy; ex of Andre Agassi)

American child model (Ivory Soap), actress of movies (Pretty Baby; The Blue Lagoon; Endless Love; Brenda Starr; Just You and Me, Kid; Running Wild; King of the Gypsies) and TV (Susan Keane on Suddenly Susan; The Doctors; Lipstick Jungle), born May 31, 1965. (Brooke Shields 1985 Photo: Joe Haupt)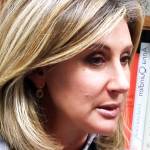 Jane Green is 54 (aka Jane Green Warburg)
British-American journalist, writer (Cosmopolitan) and chick lit novelist (Tempting Fate; Summer Secrets; Straight Talking: A Novel; Spellbound; To Have and to Hold; The Beach House; Saving Grace; Falling: A Love Story; The Sunshine Sisters; Jemima J), born May 31, 1968. (Jane Green 2016 BookGirlTV)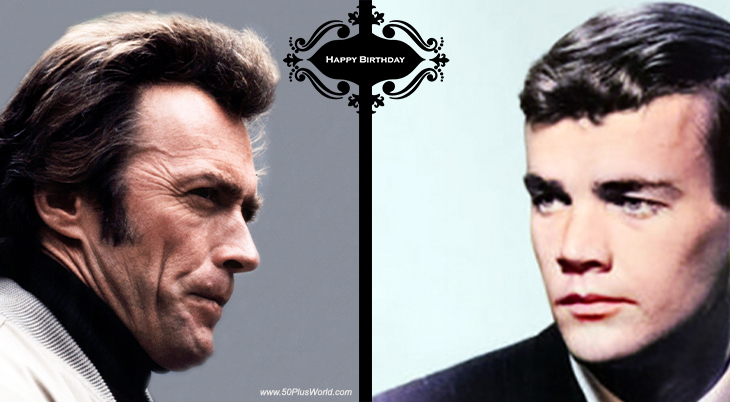 (Clint Eastwood 1974 The Eiger Sanction: Beat Albrech | Jim Hutton 1960s)
Happy Birthday to everyone celebrating their birthday on May 31st!
Remember These May 31st Famous Birthdays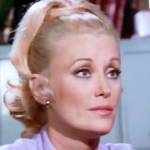 Joan Huntington (nee Joan Bette Cherof; married Laurence Merrick)
American actress of TV (Burke's Law; Perry Mason; The Wild Wild West; The Jean Arthur Show; My Three Sons; Bewitched; The Man From U.N.C.L.E.; Ben Casey; Bonanza; No Time for Sergeants; I Spy; Laredo; Run For Your Life) and movies (Gaily, Gaily; What Ever Happened to Aunt Alice?; The Honkers) (born May 31, 1934 – died June 26, 2021; age 87). (Joan Huntington 1971 Dan August)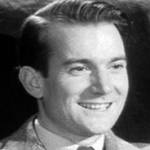 Denholm Elliott (ex of Virginia McKenna)
English actor of TV and movies (King Rat; Alfie; Robin and Marian; Voyage of the Damned; A Bridge Too Far; The Boys From Brazil; Raiders of the Lost Ark; A Room With a View; The Cruel Sea; The Sea Gull) (born May 31, 1922 – died Oct. 6, 1992; age 70). Denholm Elliott died of tuberculosis related to AIDS. (Denholm Elliott 1952 The Sound Barrier Photo: Insomnia Cured Here)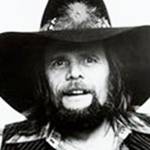 Johnny Paycheck (nee Donald Eugene Lytle; aka Donny Young)
American outlaw country music singer, musician, & songwriter (Take This Job and Shove It; Miracle of Love; She's All I Got; Mr. Lovemaker; Once You've Had the Best; Apartment No. 9; Friend, Lover, Wife; Maybellene) (born May 31, 1938 – died Feb. 19, 2003; age 64). Johnny Paycheck had asthma and emphysema when he died. (Johnny Paycheck 1980 Photo: Normal Seeff / Epic)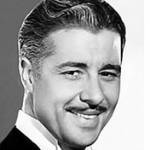 Don Ameche (nee Dominic Felix Amici; brother of Jim Ameche)

Academy Award-winning American actor & host of radio (The Old Gold Don Ameche Show), movies (Cocoon; Trading Places; Corinna, Corinna; Sleep, My Love), and TV (The Frances Langford-Don Ameche Show; International Showtime; To Tell the Truth) (born May 31, 1908 – died Dec. 6, 1993; age 85). Don Ameche died of prostate cancer. (Don Ameche 1941 Photo: 20th Century Fox)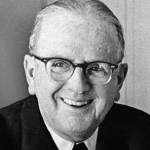 Norman Vincent Peale

American minister, author (The Power of Positive Thinking; A Guide to Confident Living; The Tough-Minded Optimist), radio & television host (The Art of Living), magazine publisher (Guideposts) (born May 31, 1898 – died Dec. 24, 1993; age 95). Cause of death for Norman Vincent Peale was a stroke. (Norman Vincent Peale 1966 Photo: Roger Higgins, World Telegram LOC)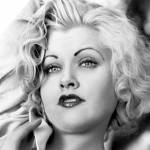 Barbara Pepper (nee Marion Pepper; married Craig Reynolds)
American actress of stage, radio, TV (Doris Ziffel on Petticoat Junction & Green Acres; Perry Mason), and movies (Wanted! Jane Turner; Our Daily Bread; Taming the Wild; The Rogues' Tavern; Mummy's Boys; Kiss Me, Stupid; Waterfront Lady) (born May 31, 1915 – died July 18, 1969; age 54). Barbara Pepper died of a coronary thrombosis. (Barbara Pepper c. 1930s Photo: Windysoul)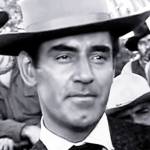 John Vivyan (nee John R. Vukayan)
American actor of TV (Mr. Lucky; The Lawless Years; Maverick; Rawhide; The Life and Legend of Wyatt Earp; Death Valley Days; Bat Masterson; King of Diamonds; 77 Sunset Strip; The F.B.I.; Daniel Boone; Batman) and movies (Rider on a Dead Horse); WWII infantry corporal (Bronze Star; Purple Heart) (born May 31, 1915 – died Dec. 20, 1983; age 68). (John Vivyan 1957 Tombstone Territory)
John Bonham ("Bonzo"; "The Beast"; father of Jason Bonham)
Rock and Roll Hall of Fame British drummer for Led Zeppelin (Moby Dick; Stairway to Heaven; Immigrant Song; Whole Lotta Love; Kashmir; Black Dog; Fool in the Rain; Ramble On; Good Times Bad Times; All My Love) (born May 31, 1948 – died Sept. 25, 1980; age 32). John Bonham died of pulmonary aspiration after drinking heavily. (John Bonham c 1970s: Atlantic Records)
National Museum of Racing and Hall of Fame Canadian thoroughbred jockey with 700+ wins (Preakness Stakes; 1st Santa Anita Handicap' Seabiscuit vs War Admiral match race), & namesake of the George Woolf Memorial Jockey Award (born May 31, 1910 – died Jan. 4, 1946; age 35). George Woolf fell off during a race, was concussed, and died the next day. (George Woolf 1938)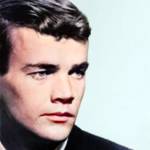 Jim Hutton (nee Dana James Hutton; father of Timothy Hutton)
American actor of TV (Ellery Queen; One Day at a Time) & films (Where The Boys Are; The Horizontal Lieutenant; The Green Berets; The Honeymoon Machine; Don't Be Afraid of the Dark; Major Dundee; The Hallelujah Trail; Walk, Don't Run; Hellfighters; The Subterraneans) (born May 31, 1934 – died June 2, 1979; age 45). Jim Hutton died of liver cancer. (Jim Hutton 1960s)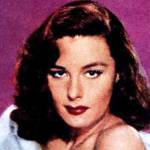 Elaine Stewart (nee Elsy Henrietta Marie Steinberg; married Merrill Heatter)
American model (Photoplay; Playboy), actress of TV and films (The Rise and Fall of Legs Diamond; High Hell; Code Two; The Bad and the Beautiful; Young Bess; Brigadoon; Take the High Ground; A Slight Case of Larceny; Night Passage; Escort West; The Tattered Dress; Desperate Search) (born May 31, 1930 – died June 27, 2011; age 81). (Elaine Stewart 1954 Photo: Modern Screen)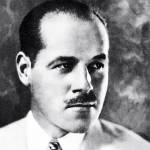 Jack Holt (nee Charles John Holt Jr.; father of Jennifer & Tim Holt)
American stunt man & actor of western and other films (Dirigible; White Shoulders; Whirlpool; Holt of the Secret Service; The Lone Wolf; The Thundering Herd; The Light of Western Stars; Wild Horse Mesa; The Iron Claw; San Francisco; Flight; The Border Legion; The Arizona Ranger; King of the Bullwhip) (born May 31, 1888 – died Jan. 18, 1951; age 62). (Jack Holt 1924: Evans L.A.)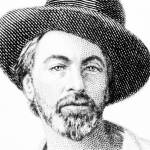 Walt Whitman (nee Walter Whitman Jr.)
American newspaper editor, journalist, transcendentalist & realist essayist, and poet (Drum -Taps & Leaves of Grass collections; I Sing the body electric; O Captain! My Captain!; Song of Myself; When Lilacs Last in the Dooryard Bloomed; I Hear America Singing; A Clear Midnight; A Noiseless Patient Spider) (born May 31, 1819 – died Mar. 26, 1892; age 72). (Walt Whitman 1854)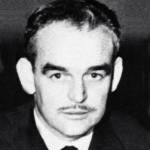 Rainier III of Monaco (nee Rainier Louis Henri Maxence Bertrand Grimaldi)
Prince of Monaco (1949-2005), he expanded Monaco's economy from casino gambling to tourism & a tax haven (born May 31, 1923 – died Apr. 6, 2005; age 81). Son of Prince Pierre & Princess Charlotte of Monaco; married Grace Kelly; father of Princess Stephanie & Prince Albert of Monaco & Caroline Princess of Hanover. (Prince Rainier III of Monaco 1958: UPI)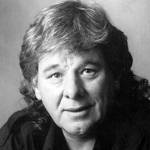 Wayne Carson (nee Wayne Carson Head; aka Wayne Carson Thompson)
Nashville Songwriters Hall of Fame Grammy Award-winning American country music producer & songwriter (Always on My Mind; Somebody Like Me; The Letter; Soul Deep; She's Actin' Single [I'm Drinkin' Doubles]) (born May 31, 1943 – died July 20, 2015; age 72). Wayne Carson died of multiple illnesses. (Wayne Carson 1990s Photo: By permission of Wyndi Harp Carson)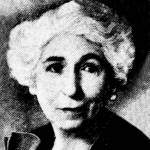 Phyllis Bottome (aka Phyllis Forbes Dennis)
English short story writer, novelist (Private Worlds; Under the Skin; The Mortal Storm; The Heart of a Child; Danger Signal; Within the Cup; London Pride; The Secret Stair; Eldorado Jane; Walls of Glass), and biographer (Alfred Adler – Apostle of Freedom; The Life of Olive Schreiner; The Goal) (born May 31, 1884 – died Aug. 22, 1963; age 79) (Phyllis Bottome 1950 Photo: The Evening Star)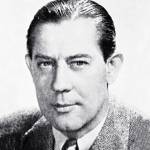 Ernest Haller
Academy Award-winning American photographer-cinematographer of silent movies (The Iron Trail; The Gilded Lily) & classic films (Gone With the Wind; Jezebel; All This, and Heaven Too; What Ever Happened to Baby Jane; Lilies of the Field; Mildred Pierce; Humoresque; The Flame and the Arrow; The Emperor Jones) (born May 31, 1896 – died Oct. 21, 1970; age 74). (Ernest Haller 1946)
*Images are public domain or Creative Commons licensed & sourced via Wikimedia Commons, Vimeo, or Flickr, unless otherwise noted*