May 31st Birthdays
If you were born on May 31st you share a birthday with these famous people:
Clint Eastwood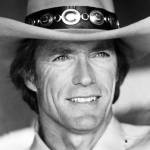 is 88 (nee Clinton Eastwood Jr.)
Academy Award-winning American movie producer, composer, director (Million Dollar Baby; Unforgiven), and actor of TV (Rawhide) & movies (A Fistful of Dollars; Dirty Harry; Kelly's Heroes; Heartbreak Ridge; Tightrope), born May 31, 1930. (Clint Eastwood 1980 Bronco Billy Photo: Warner Bros.)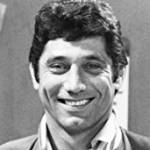 Joe Namath is 75 (nee Joseph William Namath; "Broadway Joe")
Retired American AFL & NFL Pro Football Hall of Fame quarterback (New York Jets, Los Angeles Rams), 1969 Super Bowl Champ & MVP, actor of movies & TV (Norwood; The Waverly Wonders; The Joe Namath Show), and senior born May 31, 1943. (Joe Namath 1979 The Waverly Wonders Photo)
Sharon Gless is 75
Emmy Award-winning septuagenarian American actress of stage, TV (Christine Cagney on Cagney & Lacey; Madeline Westen on Burn Notice; Switch; Queer as Folk; Marcus Welby, M.D.; House Calls ), and movies, born May 31, 1943. (Sharon Lacey 1979 Turnabout Photo: NBC)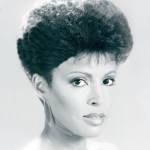 Petronia Paley is 71

American director, playwright, & actress of stage, TV (Quinn Harding on Another World; Vivian Grant on Guiding Light; Jesse Rawlings on The Doctors; Billions), movies (Almost Summer; The White Girl; 2 Days in New York), and septuagenarian born May 31, 1947. (Petronia Paley 1983 Photo: NBC)
Tom Berenger is 69 (nee Thomas Michael Moore)
Emmy Award-winning American actor of TV (Hatfields & McCoys), movies (The Big Chill; Eddie and the Cruisers; Platoon; Someone to Watch Over Me; Shoot to Kill; Major League; Shattered; Gettysburg; Butch and Sundance: The Early Days), and senior born May 31, 1949. (Tom Berenger 2013 Photo: Mr. Bombdiggity)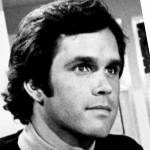 Gregory Harrison is 68
American senior, actor of TV (Dr. Gonzo Gates on Trapper John, M.D.; Logan's Run; Centennial; Fresno; Falcon Crest; Family Man; New York News; Sisters; Safe Harbor; Ed; Reunion; One Tree Hill), and movies (It's My Party), born May 31, 1950. (Gregory Harrison 1977 Logan's Run Photo: MGM TV)
Jim Craig is 61 (nee James Downey Craig)
International Hockey Hall of Fame retired 60+ American hockey goaltender for the U.S. men's hockey team, goalie for the 1980 Lake Placid Olympics "Miracle on Ice" gold medal-winning team, NHL player (Atlanta Flames, Boston Bruins, Minnesota North Stars), and motivational speaker born May 31, 1957.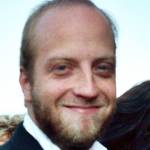 Chris Elliott is 58 (nee Christopher Nash Elliott)
American 55+ comedian, comedy writer & actor of TV (Schitt's Creek; Late Show with David Letterman; Get a Life; Saturday Night Live; Eagleheart; Everybody Loves Raymond) and movies (Groundhog Day; Something About Mary; Cabin Boy), born May 31, 1960. (Chris Elliot 1989 Photo: Alan Light)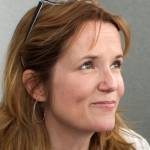 Lea Thompson is 57
55+ American director, producer & actress of TV (Caroline Duffy on Caroline in the City; Kathryn Kennish on Switched at Birth; For the People; Jane Doe TV movies) & films (Back to the Future; Some Kind of Wonderful; SpaceCamp), born May 31, 1961. (Lea Thompson 2008 Photo: Gregg Bond)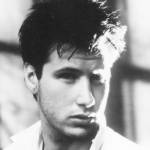 Corey Hart is 56
Canadian 55+ rock singer & songwriter (Sunglasses at Night; Never Surrender; A Little Love; It Ain't Enough; I Am By Your Side; Can't Help Falling in Love; Boy in the Box; In your Soul; Dancin' With My Mirror; Everything in My Heart), born May 31, 1962. (Corey Hart 1984 Photo: Solid Gold Hits)
Darryl McDaniels is 54 ("D.M.C."; "Easy D")
Fifty-plus American pioneering hip-hop singer &songwriter, founding member of Run-DMC (Walk This Way; Down with the King; You Be Illin'; It's Like That; It's Tricky; Sun City; What's It All About), & adoption advocate, born May 31, 1964. (DMC 1988 Photo: Janette Beckman / Profile Records Inc.)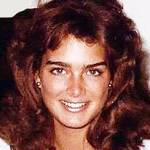 Brooke Shields is 53

American 50+ child model (Ivory Soap), actress of movies (Pretty Baby; The Blue Lagoon; Endless Love; Brenda Starr; Just You and Me, Kid; Running Wild; King of the Gypsies) and TV (Susan Keane on Suddenly Susan; The Doctors; Lipstick Jungle), born May 31, 1965. (Brooke Shields 1985 Photo: Joe Haupt)
Jane Green is 50  (aka Jane Green Warburg)
Fifty-plus British-American journalist, writer (Cosmopolitan) and chick lit novelist (Jemma J: A Novel About Ugly Ducklings and Swans; Straight Talking: A Novel; Spellbound ; To Have and to Hold; The Beach House; Saving Grace; Falling: A Love Story; The Sunshine Sisters), born May 31, 1968.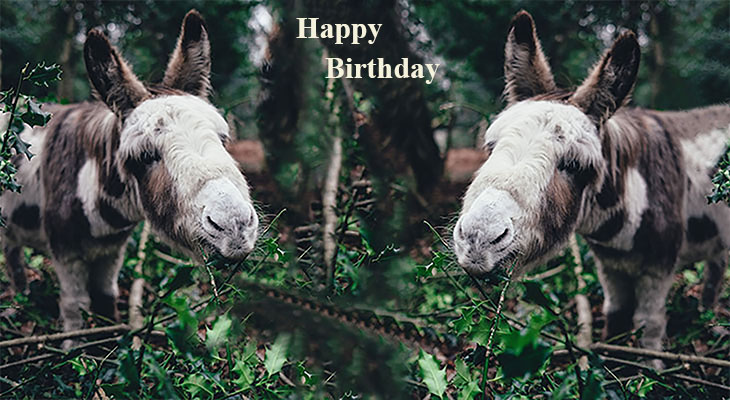 (Source Photo: Annie Spratt | Photoshopped Photo: A Hamilton for 50+ World)
Happy Birthday to everyone celebrating their birthday on May 31, 2018!
And remembering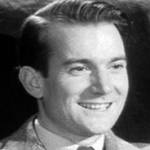 Denholm Elliott
English actor of stage, TV, and movies (King Rat; Alfie; Robin and Marian; Voyage of the Damned; A Bridge Too Far; The Boys From Brazil; Raiders of the Lost Ark; A Room With a View) (born May 31, 1922 - died Oct. 6, 1992; age 70). Denholm Elliott died of tuberculosis related to AIDS. (Denholm Elliott 1952 The Sound Barrier Photo: Insomnia Cured Here)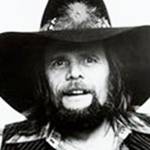 Johnny Paycheck (nee Donald Eugene Lytle; aka Donny Young)
American outlaw country music singer, musician, & songwriter (Take This Job and Shove It; Miracle of Love; She's All I Got; Mr. Lovemaker; Once You've Had the Best; Apartment No. 9; Friend, Lover, Wife; Maybellene) (born May 31, 1938 – died Feb. 19, 2003; age 64). Johnny Paycheck had asthma and emphysema when he died. (Johnny Paycheck 1980 Photo: Normal Seeff / Epic)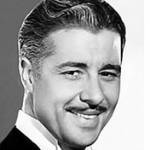 Don Ameche (nee Dominic Felix Amici)

Academy Award-winning American actor & host of stage, radio (The Old Gold Don Ameche Show), movies (Cocoon; Trading Places; Corinna, Corinna), and TV (The Frances Langford-Don Ameche Show; International Showtime; To Tell the Truth) (born May 31, 1908 - died Dec. 6, 1993; age 85). Don Ameche died of prostate cancer. (Don Ameche 1941 Photo: 20th Century Fox)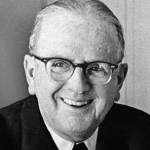 Norman Vincent Peale

American minister, author (The Power of Positive Thinking; A Guide to Confident Living; The Tough-Minded Optimist), radio & television host (The Art of Living), magazine publisher (Guideposts) (born May 31, 1898 - died Dec. 24, 1993; age 95). Cause of death for Norman Vincent Peale was a stroke. (Norman Vincent Peale 1966 Photo: Roger Higgins, World Telegram LOC)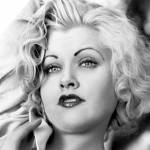 Barbara Pepper (nee Marion Pepper)
American actress of stage, radio, TV (Doris Ziffel on Petticoat Junction & Green Acres), and movies (Wanted! Jane Turner; Our Daily Bread; Taming the Wild; The Rogues' Tavern; Mummy's Boys; Kiss Me, Stupid; Waterfront Lady) (born May 31, 1915 - died July 18, 1969; age 54). Barbara Pepper died of a coronary thrombosis. (Barbara Pepper c. 1930s Photo: Windysoul)
Wayne Carson (nee Wayne Carson Head; aka Wayne Carson Thompson)
Nashville Songwriters Hall of Fame Grammy Award-winning American country music producer, musician (guitar, piano, percussion) and songwriter (Always on My Mind; Somebody Like Me; The Letter; Soul Deep; Neon Rainbow; I See the Want To in Your Eyes; She's Actin' Single [I'm Dringin' Doubles]) (born May 31, 1943 - died July 20, 2015; age 72). Causes of death for Wayne Carson included congestive heart failure.
*Images are public domain or Creative Commons licensed & sourced via Wikimedia Commons, Vimeo, or Flickr, unless otherwise noted*