May 31st Birthdays
If you were born on May 31st you share a birthday with these famous people:
Clint Eastwood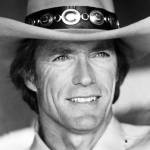 is 90 (nee Clinton Eastwood Jr.)
Academy Award-winning American composer, filmmaker & actor of TV (Rawhide) & movies (Million Dollar Baby; A Fistful of Dollars; Dirty Harry; Kelly's Heroes; Heartbreak Ridge; Tightrope; The Bridges of Madison County), born May 31, 1930. (Clint Eastwood 1980 Bronco Billy Photo: Warner Bros.)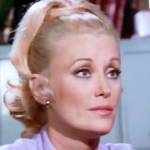 Joan Huntington is 86
American actress of TV (Burke's Law; Perry Mason; The Wild Wild West; The Jean Arthur Show; My Three Sons; Bewitched; The Man From U.N.C.L.E.; Ben Casey; Bonanza; No Time for Sergeants; I Spy; Laredo; Run For Your Life) and movies (Gaily, Gaily), born May 31, 1934. (Joan Huntington 1971 Dan August)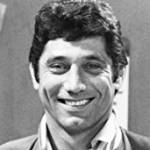 Joe Namath is 77 (nee Joseph William Namath; "Broadway Joe")
Retired American AFL & NFL Pro Football Hall of Fame quarterback (New York Jets, Los Angeles Rams), 1969 Super Bowl Champ & MVP, actor of movies & TV (Norwood; The Waverly Wonders; The Joe Namath Show), and senior born May 31, 1943. (Joe Namath 1979 The Waverly Wonders Photo)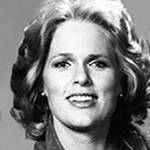 Sharon Gless is 77
Emmy Award-winning American actress of stage, movies & TV (Christine Cagney on Cagney & Lacey; Madeline Westen on Burn Notice; Maggie Philbin on Switch; Queer as Folk; Marcus Welby, M.D.; House Calls; The Trials of Rosie O'Neill), born May 31, 1943. (Sharon Lacey 1979 Turnabout Photo: NBC)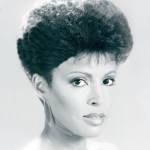 Petronia Paley is 73

American director, playwright, & actress of stage, TV (Quinn Harding on Another World; Vivian Grant on Guiding Light; Jesse Rawlings on The Doctors; Billions), movies (Almost Summer; The White Girl; 2 Days in New York), and septuagenarian born May 31, 1947. (Petronia Paley 1983 Photo: NBC)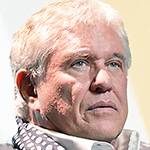 Tom Berenger is 71 (nee Thomas Michael Moore)
Emmy Award-winning American actor of TV (Hatfields & McCoys), movies (The Big Chill; Eddie and the Cruisers; Platoon; Someone to Watch Over Me; Shoot to Kill; Major League; Shattered; Gettysburg; Butch and Sundance: The Early Days), born May 31, 1949. (Tom Berenger 2013 Photo: Mr. Bombdiggity)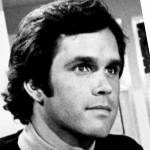 Gregory Harrison is 70
American actor of TV (Dr. Gonzo Gates on Trapper John, M.D.; Logan's Run; Centennial; Fresno; Falcon Crest; Family Man; New York News; Sisters; Safe Harbor; Ed; Reunion; One Tree Hill; RIzzoli & Isles), and movies (It's My Party), born May 31, 1950. (Gregory Harrison 1977 Logan's Run Photo: MGM TV)
Jim Craig is 63 (nee James Downey Craig)
International Hockey Hall of Fame American hockey goaltender for the U.S. men's hockey team, goalie for the 1980 Lake Placid Olympics "Miracle on Ice" gold medal-winning team, NHL player (Atlanta Flames, Boston Bruins, Minnesota North Stars), now a motivational speaker, born May 31, 1957.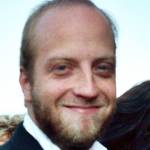 Chris Elliott is 60 (nee Christopher Nash Elliott)
American comedian, comedy writer & actor of TV (Schitt's Creek; Late Show with David Letterman; Get a Life; Saturday Night Live; Eagleheart; Everybody Loves Raymond) and movies (Groundhog Day; Something About Mary; Cabin Boy), born May 31, 1960. (Chris Elliot 1989 Photo: Alan Light)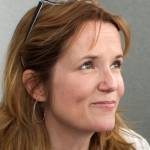 Lea Thompson is 59
American director, producer & actress of TV (Caroline Duffy on Caroline in the City; Kathryn Kennish on Switched at Birth; For the People; Jane Doe TV movies) & films (Back to the Future films; Some Kind of Wonderful; SpaceCamp; Casual Sex?), born May 31, 1961. (Lea Thompson 2008 Photo: Gregg Bond)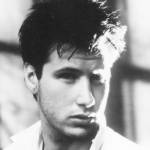 Corey Hart is 58
Canadian rock singer & songwriter (Sunglasses at Night; Never Surrender; A Little Love; It Ain't Enough; I Am By Your Side; Can't Help Falling in Love; Boy in the Box; In your Soul; Dancin' With My Mirror; Everything in My Heart), born May 31, 1962. (Corey Hart 1984 Photo: Solid Gold Hits)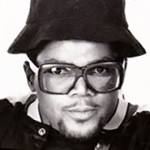 Darryl McDaniels is 56 ("D.M.C."; "Easy D")
Pioneering American hip-hop singer and songwriter, founding member of Run-DMC (Walk This Way; Down with the King; You Be Illin'; It's Like That; It's Tricky; Sun City; What's It All About), & adoption advocate, born May 31, 1964. (DMC 1988 Photo: Janette Beckman / Profile Records Inc.)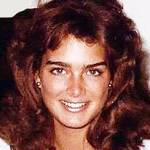 Brooke Shields is 55

American child model (Ivory Soap), actress of movies (Pretty Baby; The Blue Lagoon; Endless Love; Brenda Starr; Just You and Me, Kid; Running Wild; King of the Gypsies) and TV (Susan Keane on Suddenly Susan; The Doctors; Lipstick Jungle), born May 31, 1965. (Brooke Shields 1985 Photo: Joe Haupt)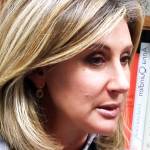 Jane Green is 52  (aka Jane Green Warburg)
British-American journalist, writer (Cosmopolitan) and chick lit novelist (Tempting Fate; Summer Secrets; Straight Talking: A Novel; Spellbound; To Have and to Hold; The Beach House; Saving Grace; Falling: A Love Story; The Sunshine Sisters), born May 31, 1968. (Jane Green 2016 BookGirlTV)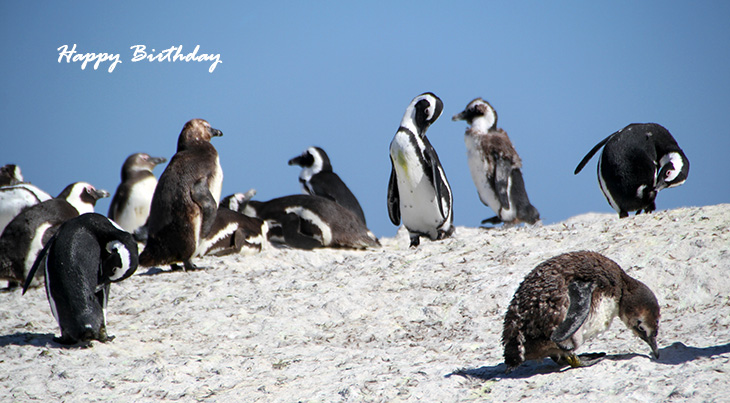 (Penguins, Seaforth Beach, Cape Town, South Africa Photo: Fungai Tichawangana via Unsplash)
Happy Birthday to everyone celebrating their birthday on May 31st!
And remembering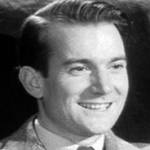 Denholm Elliott
English actor of TV and movies (King Rat; Alfie; Robin and Marian; Voyage of the Damned; A Bridge Too Far; The Boys From Brazil; Raiders of the Lost Ark; A Room With a View; The Cruel Sea; The Sea Gull) (born May 31, 1922 – died Oct. 6, 1992; age 70). Denholm Elliott died of tuberculosis related to AIDS. (Denholm Elliott 1952 The Sound Barrier Photo: Insomnia Cured Here)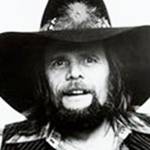 Johnny Paycheck (nee Donald Eugene Lytle; aka Donny Young)
American outlaw country music singer, musician, & songwriter (Take This Job and Shove It; Miracle of Love; She's All I Got; Mr. Lovemaker; Once You've Had the Best; Apartment No. 9; Friend, Lover, Wife; Maybellene) (born May 31, 1938 – died Feb. 19, 2003; age 64). Johnny Paycheck had asthma and emphysema when he died. (Johnny Paycheck 1980 Photo: Normal Seeff / Epic)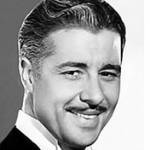 Don Ameche (nee Dominic Felix Amici)

Academy Award-winning American actor & host of radio (The Old Gold Don Ameche Show), movies (Cocoon; Trading Places; Corinna, Corinna; Sleep, My Love), and TV (The Frances Langford-Don Ameche Show; International Showtime; To Tell the Truth) (born May 31, 1908 – died Dec. 6, 1993; age 85). Don Ameche died of prostate cancer. (Don Ameche 1941 Photo: 20th Century Fox)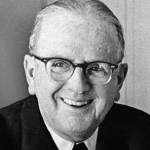 Norman Vincent Peale

American minister, author (The Power of Positive Thinking; A Guide to Confident Living; The Tough-Minded Optimist), radio & television host (The Art of Living), magazine publisher (Guideposts) (born May 31, 1898 – died Dec. 24, 1993; age 95). Cause of death for Norman Vincent Peale was a stroke. (Norman Vincent Peale 1966 Photo: Roger Higgins, World Telegram LOC)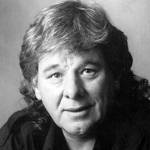 Wayne Carson (nee Wayne Carson Head; aka Wayne Carson Thompson)
Nashville Songwriters Hall of Fame Grammy Award-winning American country music producer & songwriter (Always on My Mind; Somebody Like Me; The Letter; Soul Deep; She's Actin' Single [I'm Drinkin' Doubles]) (born May 31, 1943 – died July 20, 2015; age 72). Wayne Carson died of multiple illnesses. (Wayne Carson 1990s Photo: By permission of Wyndi Harp Carson)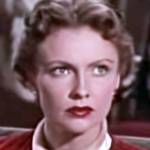 Joan Leslie
American actress of stage and movies (Flight Nurse; The Skipper Surprised His Wife; Cinderella Jones; Janie Gets Married; Rhapsody in Blue; Sergeant York; High Sierra; Two Thoroughbreds; The Great Mr. Nobody; Thieves Fall Out; The Male Animal; Yankee Doodle Dandy; The Wagons Roll at Night; The Hard Way) (born Jan. 26, 1925 – died Oct. 12, 2015; age 90). (Joan Leslie 1954 Jubilee Trail)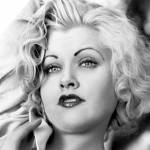 Barbara Pepper (nee Marion Pepper)
American actress of stage, radio, TV (Doris Ziffel on Petticoat Junction & Green Acres; Perry Mason), and movies (Wanted! Jane Turner; Our Daily Bread; Taming the Wild; The Rogues' Tavern; Mummy's Boys; Kiss Me, Stupid; Waterfront Lady) (born May 31, 1915 – died July 18, 1969; age 54). Barbara Pepper died of a coronary thrombosis. (Barbara Pepper c. 1930s Photo: Windysoul)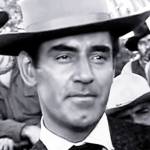 John Vivyan (nee John R. Vukayan)
American actor of TV (Mr. Lucky; The Lawless Years; Maverick; Rawhide; The Life and Legend of Wyatt Earp; Death Valley Days; Bat Masterson; King of Diamonds; 77 Sunset Strip; The F.B.I.; Daniel Boone; Batman) and movies (Rider on a Dead Horse) (born May 31, 1915 – died Dec. 20, 1983; age 68). Cause of death for John Vivyan is unknown. (John Vivyan 1957 Tombstone Territory)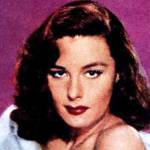 Elaine Stewart (nee Elsy Henrietta Marie Steinberg)
American model (Photoplay; Playboy), actress of TV and films (High Hell; Code Two; The Bad and the Beautiful; Young Bess; Brigadoon; Take the High Ground; A Slight Case of Larceny; Escort West; The Tattered Dress; Desperate Search) (born May 31, 1930; died June 27, 2011; age 81). Cause of death for Elaine Stewart is unknown. (Elaine Stewart 1954 Photo: Modern Screen)
*Images are public domain or Creative Commons licensed & sourced via Wikimedia Commons, Vimeo, or Flickr, unless otherwise noted*