Celebrating Seniors - Clint Eastwood Turns 85 - Rawhide - 1 of 5
Senior City celebrates the 85th birthday of Clint Eastwood on May 31st 2015, in the first of a five-part series this week.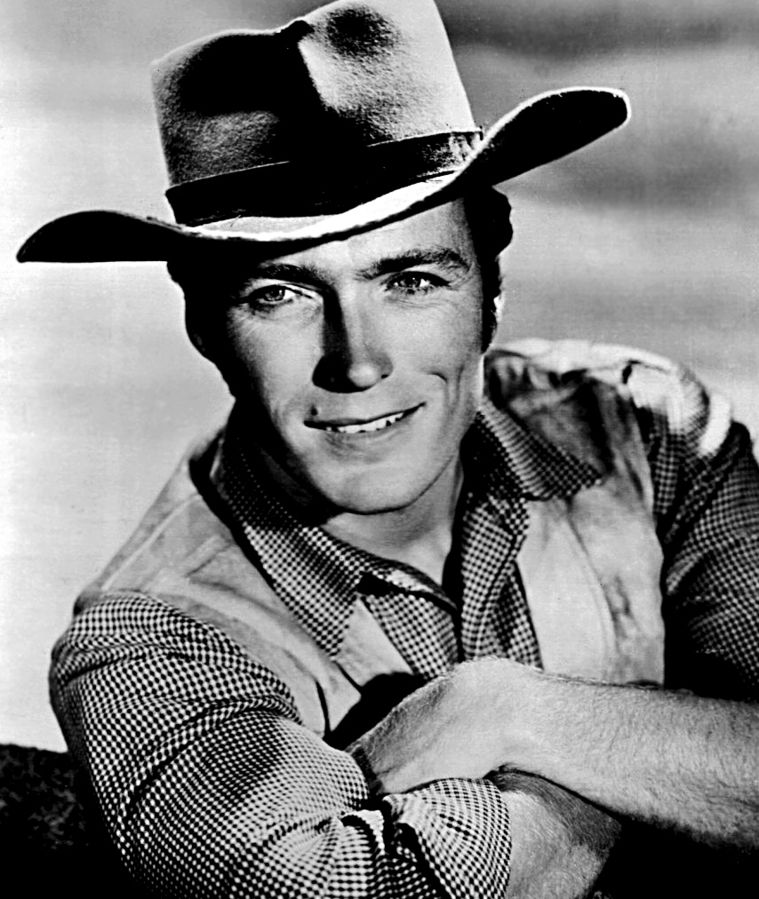 (Clint Eastwood 1961 Rawhide Photo: CBS Television | Wikimedia Commons / Public Domain)
Future actor, film director, producer, musician, and politician Clinton Eastwood Jr. was born May 31, 1930 in San Francisco, California. He was a talented piano player and had thought of studying music after high school, but drifted into working at different jobs before being drafted into the US Army in 1951.
At over 6'2″ tall, and always a good swimmer, Clint was assigned as a lifeguard and swimming instructor at Ford Ord's boot camp in Monterey County, California. On the way back from visiting his parents one weekend on leave, his plane crashed into the ocean; Clint and the pilot swam the 5KM (3 miles) to shore.
According to 2nd wife Dina Ruiz in a 2012 interview with carmelmagazine.com, it was while stationed at Ford Ord that Eastwood first discovered the beauty of nearby Pebble Beach, Carmel-by-the-Sea, and the Mission Ranch saloon.
Today in 2015 as an 85-year-old octogenarian senior citizen (above, with his American Sniper star Bradley Cooper in 2015), Eastwood is a multiple Academy Award nominee and winner.
He was twice nominated as Best Actor in a Leading Role – for 1993's Unforgiven and 2005's Million Dollar Baby, which he also scored the music for. Eastwad was nominated four times for Best Director (including 2007's Letters From Iwo Jima & 2004's Mystic River, which he also scored) and winning Best Director for Unforgiven and Million Dollar Baby. As the producer of these 4 films as well as 2014's American Sniper, Clint Eastwood has been nominated 5  times for Best Picture and won twice – Unforgiven and Million Dollar Baby. (Photo: celestino jorge lópez catalán | 2005 Flickr Some rights reserved)
Clint Eastwood met first wife Maggie Johnson on a blind date in 1953 and they married in December of that year. The following year, his acting career began when a Universal assistant arranged for him to meet director Al Lubin, who was shooting scenes at Fort Ord. Lubin recommended Clint take acting classes, and got him a contract with Universal in 1954. Universal didn't like his squinting and closed-teeth hissing, all traits that Eastwood became known for in his later movies.
It wasn't until 4 years later when he was cast as Rowdy Yates in the popular western television series Rawhide, a favourite baby boomer TV show, that Clint Eastwood's first significant acting role and career break came. By the time Rawhide was cancelled in 1966, Clint had had the opportunity to play piano on an episode, direct some trailers, and had assumed the leading man role on Rawhide when original series star Eric Fleming quit; his starting salary rose from $750/episode in 1964 to $119,000/episode in 1965/66. He'd released the 1963 album, Rawhide's Clint Eastwood Sings Cowboy Favorites, with the now-defunct Cameo-Parkway Records. Below, Clint Eastwood sings the theme song for Rawhide in a Rawhide/Rowdy Yates tribute video montage.
Happy 85th Birthday, Clint Eastwood!
Next in the Celebrating Seniors – Clint Eastwood Turns 85 series: