August 7th Birthdays
If you were born on August 7th, you share a celebrity birthday with these famous people: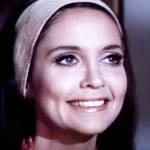 Anjanette Comer is 84 (ex of Robert Klane)
American actress of TV (Love, American Style) and movies (The Loved One; The Appaloosa; Banning; Guns for San Sebastian; Quick, Before It Melts; In Enemy Country; Lepke; The Baby; The Firechasers; The Manchu  Eagle Murder Caper Mystery; Fire Sale), born August 7, 1939. (Anjanette Comer 1971 Rabbit, Run)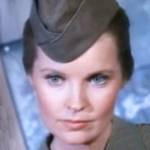 Marlyn Mason is 83
American producer, screenwriter & actress of stage, TV (Longstreet; Ben Casey; Dr. Kildare; Hogan's Heroes; Barnaby Jones; Love, American Style; Bonanza; Laredo; The F.B.I.) and movies (The Trouble With Girls; Christina; Lonely Hearts), born August 7, 1940. (Marlyn Mason 1966 12 O'Clock High)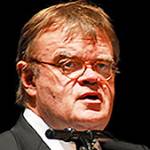 Garrison Keillor is 81 (nee Gary Edward Keillor)
National Radio Hall of Fame American humorist, author (Lake Wobegon Days; Happy to Be Here; Leaving Home; We Are Still Married; That Time of Year; Pontoon), and radio host (A Prairie Home Companion / Garrison Keillor's Radio Show), born August 7, 1942. (Garrison Keillor 2007 Photo: Patricia Feaster)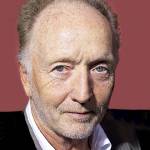 Tobin Bell is 81 (nee Joseph Henry Tobin Jr.)
American actor of movies (Saw films; Mississippi Burning; An Innocent Man; Loose Cannons; False Identity; Goodfellas; Ruby; The Firm; In the Line of Fire; Malice; Good Neighbor; Power Play) and television (Revelations; 24; Days of Our Lives), born August 7, 1942. (Tobin Bell 2007 Photo: pinguino k)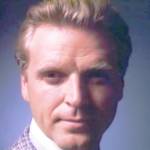 David Rasche is 79
American actor of stage, TV (Sledge Hammer!; Jack Trenton on Nurses; Wes Leonard on Ryan's Hope; All My Children; Ugly Betty; Succession), and movies (Delirious; Best Defense; Burn After Reading; That Old Feeling; The Sentinel), born August 7, 1944. (David Rasche 1986 Sledge Hammer Promo: ABC)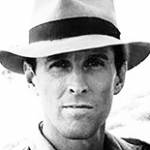 John Glover is 79 (nee John Soursby Glover Jr.)
Tony Award-winning American actor of stage, TV (Lionel Luthor on Smallville; Search For Tomorrow; Brimstone; Fear the Walking Dead) and films (Batman & Robin; Payback; Scrooged; Gremlins 2: The New Batch; 52 Pick-Up; Melvin and Howard), born August 7, 1944. (John Glover 1989 A Twist of Fate Photo: NBC)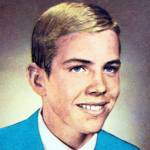 Dr. Gary Hall Sr. is 72 (nee Gary Wayne Hall)
International Swimming Hall of Fame record-setting American swimmer, 3-time Olympic medalist (1968 Mexico City 400m individual medley silver; 1972 Munich 200m butterfly silver; 1976 Montreal 100m butterfly bronze), born August 7, 1951. (Dr. Gary Hall Sr. 1972 Photo: Panini)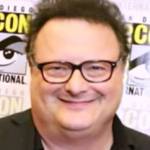 Wayne Knight is 68

American actor of TV (Officer Don Orville on 3rd Rock From the Sun; Newman on Seinfeld; Haskell Lutz on The Exes; Hot in Cleveland), and movies (Jurassic Park; Rat Race; Basic Instinct; Dead Again; V.I. Warshawski; To Die For; Toy Story films), born August 7, 1955. (Wayne Knight 2013 Photo: Shay's Way)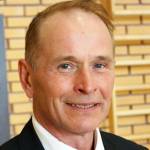 Alexander Dityatin is 66 (nee Aleksandr Nikolaevich Dityatin)

International Gymnastics Hall of Fame Soviet Olympic gymnastics medalist (1976 Montreal team & rings silver; 1980 Moscow team, all-around & rings gold; pommel horse, vault, parallel bars, & horizontal bar silver, floor bronze), born August 7, 1957. (Alexander Dityatin 2018 Photo: VK 404)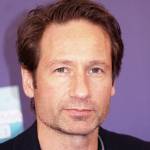 David Duchovny is 63 (ex of Téa Leoni)
American producer, director, screenwriter, and actor of TV (Agent Fox Mulder on The X-Files; Hank Moody on Californication; Jake Winters on Red Shoe Diaries; Aquarius) and movies (Kalifornia; Playing God; The X Files; Phantom), born August 7, 1960. (David Duchovny 2011 Photo: David Shankbone)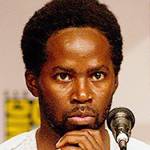 Harold Perrineau is 60 (nee Harold Williams)
American actor of stage, TV (Michael Dawson on Lost; Augustus Hill on Oz; Fame; I'll Fly Away; Sons of Anarchy; Criminal Minds), and movies (Romeo + Juliet; Woman on Top; The Edge; The Best Man; The Matrix Reloaded), born August 7, 1963. (Harold Perrineau 2007 Photo: Ewen Roberts)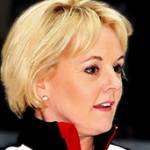 Elizabeth Manley is 58
Canadian figure skater, 1988 World and Calgary Winter Olympic ladies figure skating silver medalist, 3-time Canadian ladies champion, author (Thumbs Up!; As I Am: My Life After the Olympics), and figure skating coach, born August 7, 1965. (Elizabeth Manley 2010 Photo: Brendan Lally) 
Sydney Penny is 52
American actress of films & television (Dani Collins-Griffin on The New Gidget; Julia Santos on All My Children; B.J. Walker on Santa Barbara; Meg Cummings on Sunset Beach; Samantha Kelly on The Bold and the Beautiful; Joy Arden on Largo Winch; Beverly Hills, 90210; Dr. Liv Norman on Days of Our Lives; Hyperion Bay, born August 7, 1971.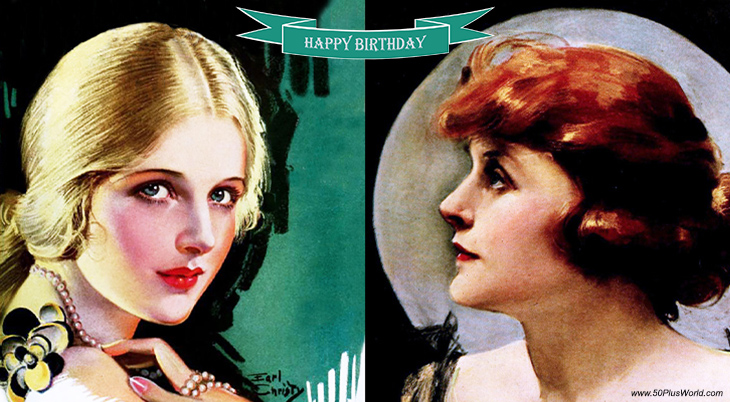 (Ann Harding 1930: Earl Christy | Billie Burke 1917: Neysa McMein)
Happy Birthday to everyone celebrating their birthday on August 7th!
Remember These August 7th Famous Birthdays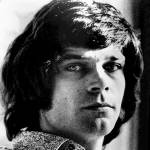 B. J. Thomas (nee Billy Joe Thomas)

American Grammy Hall of Fame singer (Hooked on a Feeling; Raindrops Keep Fallin' on My Head; Another Somebody Done Somebody Wrong Song; I'm So Lonesome I Could Cry; I Just Can't Help Believing; What's Forever For; Rock and Roll Lullaby) (born Aug. 7, 1942 – died May 29, 2021; age 78. B. J. Thomas died of lung cancer. (B J Thomas 1972 Photo: William Morris Agency)
Billie Burke (nee Mary William Ethelbert Appleton Burke)
American actress of radio (The Billie Burke Show), TV (At Home With Billie Burke), classic & silent films (The Wizard of Oz; Merrily We Live; Topper movies; Becky Sharp; Father's Little Dividend; Pepe; The Young Philadelphians; Father of the Bride; A Bill of Divorcement; Christopher Strong) (born Aug. 7, 1884 – died May 14, 1970; age 85). Married Florenz Ziegfeld. (Billie Burke 1933: MGM)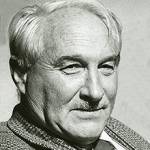 Louis Leakey (nee Louis Seymour Bazett Leakey; married Mary Leakey)
Kenyan intelligence policeman, archaeologist and paleoanthropologist who researched human evolution and supported primate researchers in natural habitats (Dian Fossey; Jane Goodall, Birutė Galdikas) (born Aug. 7, 1903 – died Oct. 1, 1972; age 69). Cause of death for Louis Leakey was a heart attack. (Louis S.B. Leakey 1962 Photo: Science Service / Smithsonian Institution)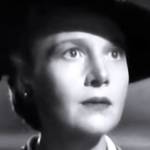 Ann Harding (nee Dorothy Walton Gatley)
American actress of TV & films (Holiday; Her Private Affair; Mission to Moscow; The Lady Consents; The Flame Within; The Magnificent Yankee; A Night of Terror; The Fountain; Those Endearing Young Charms; Gallant Lady; Strange Intruder; Peter Ibbetson; East Lynne) (born Aug. 7, 1902 – died Sept. 1, 1981; age 79). Ex of Harry Bannister, Werner Janssen. (Ann Harding 1942 Eyes in the Night)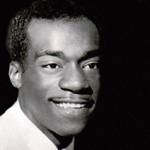 Herb Reed (nee Herbert Reed)
Vocal Group & Rock and Roll Halls of Fame bass singer & founding member of The Platters (Sixteen Tons; Blues in the Night; On the Top of My Mind; Singin' in the Rain; In a Little Spanish Town; Smoke Gets in Your Eyes; The Great Pretender; Only You; Darktown Strutters Ball; Sleepy Time Gal) (born Aug. 7, 1928 – died June 4, 2012; age 83). (Herb Reed 1955: Martha Robi)
American child actor, Alfalfa in Our Gang / Little Rascals film shorts & other movies (Easy to Take; The Great Mike; Scandal Street; Gas House Kids; I Love You Again; Barnyard Follies; Mrs. Wiggs of the Cabbage Patch; Henry and Dizzy; Shantytown; Big Town Scandal) (born Aug. 8, 1927 – died Jan. 21, 1959; age 31). Carl "Alfalfa" Switzer was shot during a fight. (Carl "Alfalfa" Switzer 1938)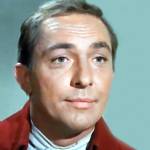 Steve Ihnat (nee Stefan Ihnat; married Marya Carter)
Slovakian-American actor of TV (The F.B.I.; Gunsmoke; The Virginian; Mission: Impossible; Iron Horse; Mannix) & films (Madigan; Strike Me Deadly; Passion Street, U.S.A.; Zig Zag; Countdown; Hour of the Gun; In Like Flint; Fuzz; Do Not Throw Cushions Into the Ring) (born Aug. 7, 1934 – died May 12, 1972; age 37). Steve Ihnat died of a heart illness. (Steve Ihnat 1965 Daniel Boone)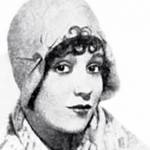 Phyllis Crane
Canadian-American movie actress (Three Little Pigskins; The Lure of Hollywood; The Battling Bookworm; It's a Cinch; Hello, Baby; Three Hollywood Girls; So This is College; The Forward Pass; Getting Hitched; Ten Cents a Dance; Racing Romance; Stolen Kisses; College Lovers; Aloha; Young Bride) (born Aug. 7, 1914 – died Oct. 12, 1982; age 68). (Phyllis Crane 1930: The Film Daily)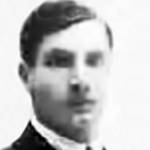 Ulrich Salchow (nee Karl Emil Julius Ulrich Salchow
World Figure Skating Hall of Fame Danish-Swedish men's figure skater (creator of the Salchow jump, 1903), 1908 London Olympic Summer Games gold medalist, 10X World Figure Skating Champion (19091-1905, 1907-1911), 9X European Champion, ISUPresident (1925-1937) (born Aug. 7, 1877 – died Apr. 19, 1949; age 71) (Urich Salchow 1908: British Olympic Association)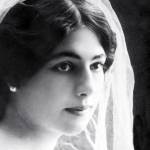 Mata Hari (nee Margaretha Geertruida MacLeod; aka Margaretha Zelle)
Dutch exotic dancer (Folies Bergere), artist's model, influential courtesan (politicians, military officers, industry leaders, etc.); WWI double agent for France / Germany, convicted of spying for Germany; inspiration for songs, books, plays, movies, TV shows, etc. (born Aug. 7, 1876 – died Oct. 15, 1917; age 41). Mata Hari was executed by a French firing squad. (Mata Hari c. 1895)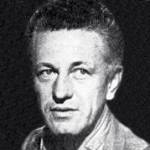 Nicholas Ray (nee Raymond Nicholas Kienzle Jr.; father of Anthony Ray)
American stage & film actor, writer, & director (Rebel Without a Cause; In a Lonely Place; They Live By Night; 55 Days at Peking; A Woman's Secret; Knock on Any Door; Born to Be Bad; Flying Leathernecks; Johnny Guitar; Bigger Than Life; King of Kings Wind Across the Everglades; The Lusty Men) (born Aug. 7, 1911 – died June 16, 1979; age 67). Ex of Gloria Grahame. (Nicholas Ray 1955)
Felice Bryant (nee Matilda Genevieve Scaduto)

Songwriters & Country Music Hall of Fame songwriter with husband Diadorius Boudleaux Bryant (Wake Up, Little Susie; Rocky Top; Bye Bye Love; Sleepless Nights; Raining in My Heart; We Could; Country Boy; Take a Message to Mary; She Wears My Ring) (born Aug. 7, 1925 – died Apr. 22, 2003; age 77). Cause of death for Felice Bryant is unknown. (Felice Bryant 1962)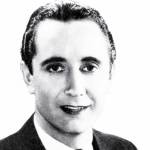 Nino Martini
Italian lyric tenor, opera singer (Rigoletto; La Traviata; Lucia di Lammermoor; Don Pasquale; La Bohème; The Barber of Seville) of radio & stage (Milan; New York's Metropolitan Opera), film singer-actor (One Night With You; The Gay Desperado; Music for Madame; Here's to Romance; Paramount on Parade) (born Aug. 7, 1902 – died Dec. 10, 1976; age 74). (Nino Martini 1947)
*Images are public domain or Creative Commons licensed & sourced via Wikimedia Commons, Pixabay, Vimeo, or Flickr, unless otherwise noted*