October 18th Birthdays
If you were born on October 18th, you share a celebrity birthday with these famous people: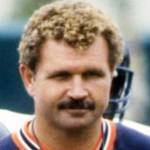 Mike Ditka is 82 (nee Michael Dyczko)

Pro Football Hall of Fame American National Football League tight end (Chicago Bears; Dallas Cowboys – 1971 Superbowl Champs), NFL coach (Chicago Bears – 1985 Super Bowl Champs), and 1961 NFL Rookie of the Year, born October 18, 1939. (Mike Ditka 1980s Photo: Korye Logan)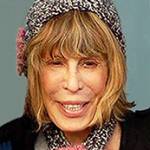 Cynthia Weil is 81
Grammy and Academy Award-winning Rock & Roll Hall of Fame American songwriter with husband Barry Mann & others (You've Lost That Lovin' Feelin'; We Gotta Get out of This Place; He's So Shy; Somewhere Out There; On Broadway), born October 18, 1940. (Cynthia Weil 2012 Photo: Angela George)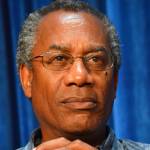 Joe Morton is 74 (nee Joseph Thomas Morton Jr.)
Emmy Award-winning American actor of television (Henry Deacon on Eureka; Rowan Pope on Scandal; Another World; Search for Tomorrow; All My Children; A Different World; Law & Order) and movies (Terminator 2; Speed; Forever Young), born October 18, 1947. (Joe Morton 2012 Photo: Genevieve)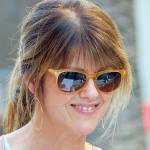 Pam Dawber is 70 (nee Pamela Dawber)
American model, actress of television (Mindy McConnell on Mork & Mindy; Sam Russell on My Sister Sam; Life… and Stuff; The Crazy Ones) and movies (Stay Tuned; I'll Remember April; A Wedding; Wild Horses), married to Mark Harmon, born October 18, 1951. (Pam Dawber 2012 Photo: Angela George)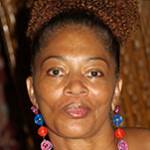 Terry McMillan is 70
American novelist (Waiting to Exhale; How Stella Got Her Groove Back; Disappearing Acts; Getting to Happy; A Day Late and a Dollar Short; and The Interruption of Everything; Who Asked You?; I Almost Forgot About You), born October 18, 1951. (Terry McMillan 2008 Photo: David Shankbone) 
Arliss Howard is 67 (nee Leslie Richard Howard)
American director and actor of stage, television (Medium; Rubicon; True Blood; The Day After), and movies (Wilder Napalm; Full Metal Jacket; Plain Clothes; Tequila Sunrise; CrissCross; The Lesser Evil; The Lost World: Jurassic Park; The Time Traveler's Wife; Big Bad Love; To Wong Foo Thanks for Everything, Julie Newmar), born October 18, 1954.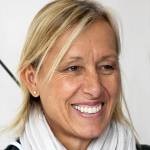 Martina Navratilova is 65 (nee Martina Šubertová)
International Tennis Hall of Fame Czechoslovakian-American women's professional tennis player, 1978 World #1, with 31 Grand Slam doubles & 18 singles wins (Australian Open, French, & US Open; 9x Wimbledon), born October 18, 1956. (Martina Navratilova 2011 Photo: Andrew Campbell)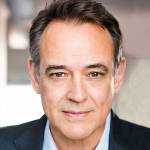 Jon Lindstrom is 64
American producer, director, and actor of TV (True Detective; Bosch; Kevin Collins / Ryan Chamberlain on General Hospital & Port Charles; Craig Montgomery on As the World Turns; Santa Barbara; Rituals) and movies (Must Love Dogs), born October 18, 1957. (Jon Lindstrom Photo: JonLindstrom.Com)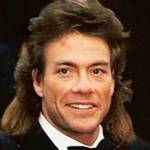 Jean-Claude Van Damme is 61 (nee Jean-Claude Camille Van Varenberg)
Belgian martial arts expert, movie producer & actor (Double Impact; Universal Soldier films; Nowhere to Run; Hard Target; Timecop; Street Fighter; Sudden Death; The Quest; Kickboxer movies; The Expendables 2; JCVD), born October 18, 1960. (Jean-Claude Van Damme 1990s Photo: Georges Biard)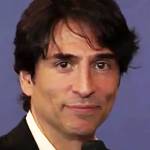 Vincent Spano is 59 (aka Vincent Stewart)
American actor of TV (Search for Tomorrow; Law & Order: Special Victims Unit) & movies (Baby It's You; The Black Stallion Returns; Rumble Fish; Alive; Alphabet City; And God Created Woman; City of Hope; The Tie That Binds; Over the Edge), born October 18, 1962. (Vincent Spano Watching Comic Bible 2012)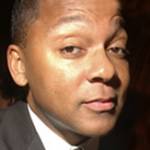 Wynton Marsalis is 50
Pulitzer Prize & Grammy Award-winning American jazz / classical trumpeter & composer (Blood on the Fields; Think of One; Hot House Flowers), Jazz at Lincoln Center Orchestra head, and author (Sweet Swing Blues on the Road), born October 18, 1971. (Wynton Marsalis 2004 Photo: Jonathan Feinstein)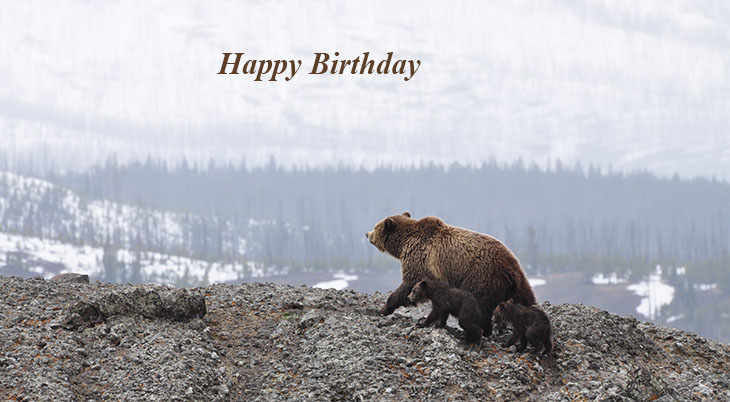 (Brown Bear Mother & Cubs Photo: Adam Willoughby via Unsplash)
Happy Birthday to everyone celebrating their birthday on October 18th!
Remember These October 18th Birthdays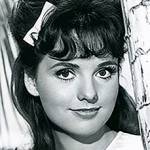 Dawn Wells
American actress of TV (Mary Ann on Gilligan's Island; The New High Rollers; 77 Sunset Strip; Hawaiian Eye; Surfside 6) and movies (The New Interns; The Town That Dreaded Sundown; Return to Boggy Creek; Silent But Deadly) (born Oct. 18, 1938 – died Dec. 30, 2020; age 82). Dawn Wells died of COVID-19 complications. (Dawn Wells 1964 Gilligan's Island Photo: CBS TV)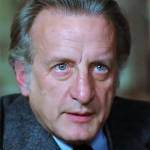 George C. Scott (nee George Campbell Scott)
American director, actor of TV (East Side/West Side; Mr. President) & films (The Hospital; They Might Be Giants; The Hustler; Petulia; The Hindenburg; Patton; The Hanging Tree; Firestarter; A Christmas Carol; The New Centurions; The Changeling) (born Oct. 18, 1927 – died Sept. 22, 1999; age 71). George C. Scott died of a ruptured aortic aneurysm. (George C. Scott 1961)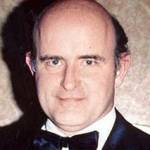 Peter Boyle

Emmy Award-winning American character actor of TV (Frank Barone on Everybody Loves Raymond) & movies (Young Frankenstein; Joe; Slither; Beyond the Poseidon Adventure; Red Heat; The Dream Team; While You Were Sleeping) (born Oct. 18, 1935 – died Dec. 12, 2006; age 71). Peter Boyle died of cancer and heart disease. (Peter Boyle 1978 Photo: Alan Light)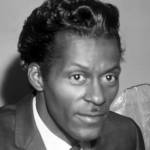 Chuck Berry (nee Charles Edward Anderson Berry)

Rock & Roll Hall of Fame American guitarist, singer & songwriter (Johnny B. Goode; Maybellene; Roll Over Beethoven; Sweet Little Sixteen; No Particular Place to Go; My Ding-a-Ling; Nadine; Rock and Roll Music; C'est La Vie; Little Marie) (born Oct. 18, 1926 – died Mar. 18, 2017; age 90). Chuck Berry died of cardiac arrest. (Chuck Berry 1965: Joop van Bilsen / Dutch National Archives)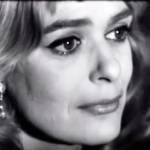 Melina Mercouri (nee Maria Amalia Mercouri)
Greek singer and actress of stage & movies (Stella; Never on Sunday; Phaedra; The Victors; Topkapi; A Man Could Get Killed; Once is Not Enough; Nasty Habits; Gaily, Gaily; The Uninhibited; A Dream of Passion), and Greek Minister for Culture (born Oct. 18, 1920 – died Mar. 6, 1994; age 73). Melina Mercouri died of lung cancer. (Melina Mercouri 1962 Phaedra Trailer)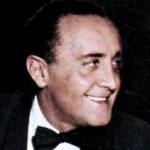 Waldo Salt
Academy Award-winning blacklisted American screenwriter (The Shopworn Angel; Midnight Cowboy; Coming Home; Serpico; Taras Bulba; The Philadelphia Story [uncredited]; The Day of the Locust; Tonight We Raid Calais; Mr. Winkle Goes to War; The Flame and the Arrow; Rachel and the Stranger; Flight from Ashiya) (born Oct. 18, 1914 – died Mar. 7, 1987; age 72). (Waldo Salt 1953)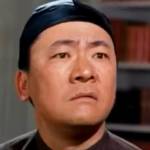 Victor Sen Yung (nee Sen Yew Cheung)
American actor of TV (Hop Sing on Bonanza; Tamo on Kung Fu; Bachelor Father; Get Smart; I Spy; The F.B.I.; Perry Mason; Hong Kong) and movies (James Chan in Charlie Chan in Honolulu & The Trap; Across the Pacific; The Golden Eye; Flower Drum Song) (born Oct. 18, 1915 – died Nov. 9, 1980; age 65). Victor Sen Yung died of natural gas poisoning. (Victor Sen Yung 1960 Bonanza)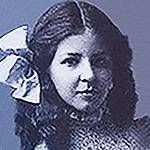 Isabel Briggs Meyers
American co-creator (with her mother Katharine Cook Briggs) of the Myers-Briggs Type Indicator personality test (MBTI), non-fiction author (Gifts Differing; Introduction to Type), and mystery novelist (Murder Yet to Come; Give Me Death) (born Oct. 18, 1897 – died May 5, 1980; age 82). Isabel Briggs Myers cause of death is unknown. (Isabel Brigg-Myers 1921: Katharine Myers)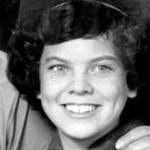 Erin Moran (aka Erin Marie Moran-Fleischmann)
American actress of movies (How Sweet It Is!; Watermelon Man; 80 Steps to Jonah) and TV (Joanie Cunningham on Happy Days & Joanie Loves Chachi; Daktari; Family Affair; Death Valley Days; Gunsmoke; The Don Rickles Show; The F.B.I.; The Love Boat) (born Oct. 18, 1960 – died Apr. 22, 2017; age 56). Erin Moran died of throat cancer complications. (Erin Moran 1974 Photo: ABC TV)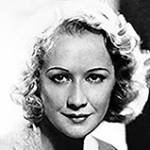 Miriam Hopkins (nee Ellen Miriam Hopkins)
American movie actress (The Heiress; Becky Sharp; Barbary Coast; Dr. Jekyll and Mr. Hyde; The Smiling Lieutenant; Design For Living; Trouble in Paradise; The Children's Hour; The Mating Season; Virginia City; The Chase; The Old Maid; Old Acquaintance; Splendor) (born Oct. 18, 1902 – died Oct. 9, 1972; age 69). Miriam Hopkins died of a heart attack. (Miriam Hopkins 1932 Photo)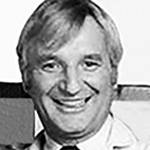 Bobby Troup (nee Robert Wesley Troup Jr.)
American jazz pianist, singer, songwriter ([Get Your Kicks On] Route 66; The Girl Can't Help It; That Darn Cat), actor of TV (Dr. Joe Early on Emergency!; Perry Mason; Dragnet 1967) and movies (The Gene Krupa Story; The High Cost of Loving; MASH) (born Oct. 18, 1918 – died Feb. 7, 1999; age 80). Bobby Troup died of a heart attack. (Bobby Troup 1973 Emergency Photo: NBC TV)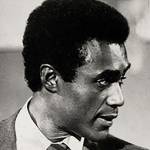 Calvin Lockhart (nee Bert Cooper)
Bahamian-American actor of stage, TV (Girl in a Black Bikini; Dynasty), and movies (Joanna; Let's Do It Again; Halls of Anger; Cotton Comes to Harlem; Melinda; Uptown Saturday Night; Myra Breckenridge; Coming to America) (born Oct. 18, 1934 – died Mar. 29, 2007; age 72). Calvin Lockhart died of a stroke. (Calvin Lockhart 1970 Photo: The Mirish Corporation / United Artists)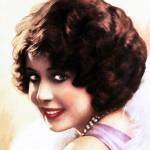 Annette Hanshaw (nee Catherine Annette Hanshaw; "The Personality Girl")
American jazz-pop singer of radio (Maxwell House Show Boat) & films (Captain Henry's Radio Show), and recording artist (Black Bottom; Body and Soul; Big City Blues; I Don't Know Why; That's You, Baby) under her own name and pseudonyms (Gay Ellis, Dot Dare, Patsy Young etc.) (born Oct. 18, 1901 – died Mar. 13, 1985; age 83). (Annette Hanshaw 1930 Photo: What's On the Air)
*Images are public domain or Creative Commons licensed & sourced via Wikimedia Commons, Vimeo, YouTube, or Flickr, unless otherwise noted*