October 18th Birthdays
If you were born on October 18th, you share a celebrity birthday with these famous people: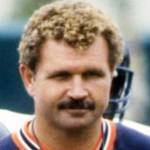 Mike Ditka is 83 (nee Michael Dyczko)

Pro Football Hall of Fame American National Football League tight end (Chicago Bears; Dallas Cowboys – 1971 Superbowl Champs), NFL coach (Chicago Bears – 1985 Super Bowl Champs), and 1961 NFL Rookie of the Year, born October 18, 1939. (Mike Ditka 1980s Photo: Korye Logan)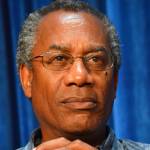 Joe Morton is 75 (nee Joseph Thomas Morton Jr.)
Emmy Award-winning American actor of television (Henry Deacon on Eureka; Rowan Pope on Scandal; Another World; Search for Tomorrow; All My Children; A Different World; Law & Order) and movies (Terminator 2; Speed; Forever Young), born October 18, 1947. (Joe Morton 2012 Photo: Genevieve)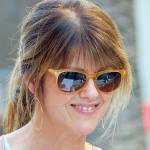 Pam Dawber is 71 (nee Pamela Dawber; married Mark Harmon)
American model, actress of TV (Mindy McConnell on Mork & Mindy; Sam Russell on My Sister Sam; Life… and Stuff; The Crazy Ones) & films (Stay Tuned; I'll Remember April; A Wedding; Wild Horses), born October 18, 1951. Sister-in-law of Kristin Nelson & Ricky Nelson. (Pam Dawber 2012: Angela George)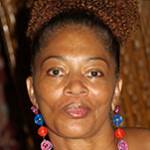 Terry McMillan is 71
American novelist (Waiting to Exhale; How Stella Got Her Groove Back; Disappearing Acts; Getting to Happy; A Day Late and a Dollar Short; and The Interruption of Everything; Who Asked You?; I Almost Forgot About You), born October 18, 1951. (Terry McMillan 2008 Photo: David Shankbone) 
Arliss Howard is 68 (nee Leslie Richard Howard; married Debra Winger)
American director and actor of stage, television (Medium; Rubicon; True Blood; The Day After), and movies (Wilder Napalm; Full Metal Jacket; Plain Clothes; Tequila Sunrise; CrissCross; The Lesser Evil; The Lost World: Jurassic Park; The Time Traveler's Wife; Big Bad Love; To Wong Foo Thanks for Everything, Julie Newmar), born October 18, 1954.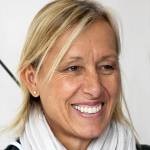 Martina Navratilova is 66 (nee Martina Šubertová)
International Tennis Hall of Fame Czechoslovakian-American women's professional tennis player, 1978 World #1, with 31 Grand Slam doubles & 18 singles wins (Australian Open, French, & US Open; 9x Wimbledon), born October 18, 1956. (Martina Navratilova 2011 Photo: Andrew Campbell)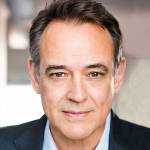 Jon Lindstrom is 65 (married Cady McClain; ex of Eileen Davidson)
American producer, director, and actor of TV (True Detective; Bosch; Kevin Collins / Ryan Chamberlain on General Hospital & Port Charles; Craig Montgomery on As the World Turns; Santa Barbara; Rituals) and movies (Must Love Dogs), born October 18, 1957. (Jon Lindstrom Photo: JonLindstrom.Com)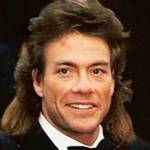 Jean-Claude Van Damme is 62 (nee Jean-Claude Camille Van Varenberg)
Belgian martial arts expert, film producer & actor (Double Impact; Universal Soldier films; Nowhere to Run; Hard Target; Timecop; Street Fighter; Kickboxer movies; Sudden Death; The Quest; The Expendables 2), born October 18, 1960. M. Gladys Portugues. (Jean-Claude Van Damme 1990s: Georges Biard)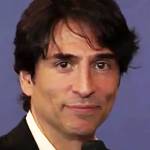 Vincent Spano is 60 (aka Vincent Stewart; ex partner of Natassja Kinski)
American actor of TV (Search for Tomorrow; Law & Order: Special Victims Unit) & movies (Baby It's You; The Black Stallion Returns; Rumble Fish; Alive; Alphabet City; And God Created Woman; City of Hope; The Tie That Binds; Over the Edge), born October 18, 1962. (Vincent Spano Watching Comic Bible 2012)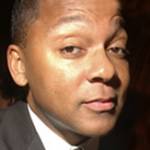 Wynton Marsalis is 51
Pulitzer Prize & Grammy Award-winning American jazz / classical trumpeter & composer (Blood on the Fields; Think of One; Hot House Flowers), Jazz at Lincoln Center Orchestra head, and author (Sweet Swing Blues on the Road), born October 18, 1971. (Wynton Marsalis 2004 Photo: Jonathan Feinstein)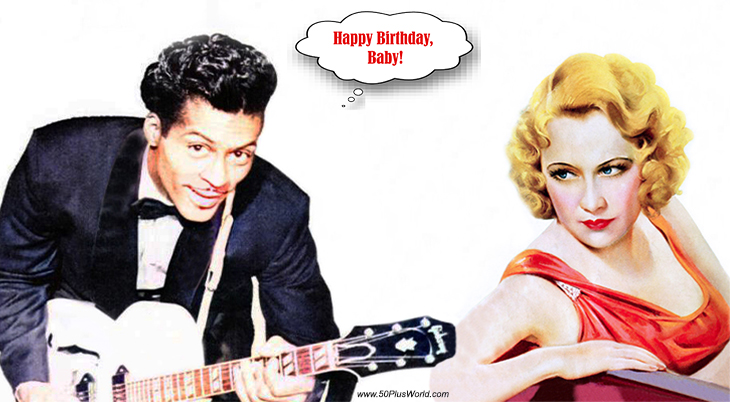 (Chuck Berry 1972: Pickwick / Billboard [colorized] | Miriam  Hopkins 1932: Marland Stone)
Happy Birthday to everyone celebrating their birthday on October 18th!
Remember These October 18th Birthdays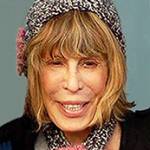 Cynthia Weil (married Barry Mann)
Grammy Award-winning Songwriters and Rock & Roll Halls of Fame American lyricist with husband Barry Mann & others (You've Lost That Lovin' Feelin'; We Gotta Get Out of This Place; He's So Shy; Somewhere Out There; On Broadway; Only in America; Don't Know Much) (born Oct. 18, 1940 – died June 1, 2023; age 82. (Cynthia Weil 2012 Photo: Angela George)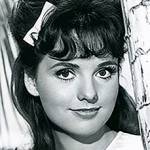 Dawn Wells
American actress of TV (Mary Ann on Gilligan's Island; The New High Rollers; 77 Sunset Strip; Hawaiian Eye; Surfside 6) and movies (The New Interns; The Town That Dreaded Sundown; Return to Boggy Creek; Silent But Deadly) (born Oct. 18, 1938 – died Dec. 30, 2020; age 82). Dawn Wells died of COVID-19 complications. (Dawn Wells 1964 Gilligan's Island Photo: CBS TV)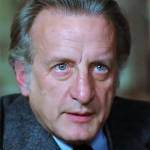 George C. Scott (nee George Campbell Scott; married Trish Van Devere)
American director, actor of TV (East Side/West Side) & films (The Hospital; They Might Be Giants; The Hustler; Petulia; The Hindenburg; Patton; The Hanging Tree; Firestarter; A Christmas Carol; The New Centurions; The Changeling) (born Oct. 18, 1927 – died Sept. 22, 1999; age 71). Ex of Colleen Dewhurst. George C. Scott died of a ruptured aortic aneurysm. (George C. Scott 1961)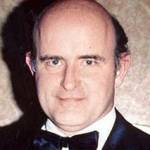 Peter Boyle

Emmy Award-winning American character actor of TV (Frank Barone on Everybody Loves Raymond) & movies (Young Frankenstein; Joe; Slither; Beyond the Poseidon Adventure; Red Heat; The Dream Team; While You Were Sleeping) (born Oct. 18, 1935 – died Dec. 12, 2006; age 71). Peter Boyle died of cancer and heart disease. (Peter Boyle 1978 Photo: Alan Light)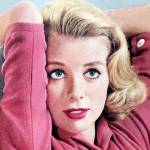 Inger Stevens (nee Inger Stensland; married Ike Jones)
Swedish-American actress of stage, TV (Katy on The Farmer's Daughter), and films (Hang 'Em High; The World, the Flesh and the Devil; Cry Terror!; Man on Fire; 5 Card Stud; House of Cards; Firecreek; A Dream of Kings; Madigan; A Guide for the Married Man) (born Oct. 18, 1934 – died Apr. 30, 1970; age 35). Inger Stevens died by suicide (acute barbiturate poisoning). (Inger Stevens 1958)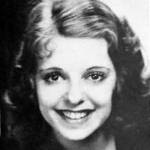 Roberta Gale (ex of S. Mark Taper)
American actress of 1930s westerns (Terror of the Plains; No Man's Range; Mystery Ranch; Alias John Law) and classic films (Are These Our Children; Police Call; St. Louis Woman; Cheers of the Crowd; Her Splendid Folly; Strife of the Party; The Way of All Fish; Moonlight and Monkey Business) (born Oct. 18, 1914 – died Jan. 29, 2008; age 93). (Roberta Gale 1931: Screenland)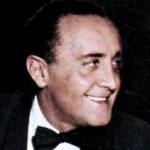 Waldo Salt (aka Arthur Behrstock and Mel Davenport)
Academy Award-winning blacklisted American screenwriter (The Shopworn Angel; Midnight Cowboy; Coming Home; Serpico; Taras Bulba; The Philadelphia Story [uncredited]; The Day of the Locust; Tonight We Raid Calais; Mr. Winkle Goes to War; The Flame and the Arrow; Rachel and the Stranger; Flight from Ashiya) (born Oct. 18, 1914 – died Mar. 7, 1987; age 72). (Waldo Salt 1953)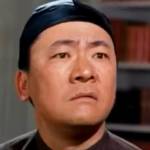 Victor Sen Yung (nee Sen Yew Cheung)
American actor of TV (Hop Sing on Bonanza; Tamo on Kung Fu; Bachelor Father; Get Smart; I Spy; The F.B.I.; Perry Mason; Hong Kong) and movies (James Chan in Charlie Chan in Honolulu & The Trap; Across the Pacific; The Golden Eye; Flower Drum Song) (born Oct. 18, 1915 – died Nov. 9, 1980; age 65). Victor Sen Yung died of natural gas poisoning. (Victor Sen Yung 1960 Bonanza)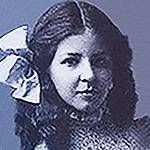 Isabel Briggs Meyers (nee Isabel Briggs) 
American co-creator (with her mother Katharine Cook Briggs) of the Myers-Briggs Type Indicator personality test (MBTI), non-fiction author (Gifts Differing; Introduction to Type), and mystery novelist (Murder Yet to Come; Give Me Death) (born Oct. 18, 1897 – died May 5, 1980; age 82). Isabel Briggs Myers cause of death is unknown. (Isabel Brigg-Myers 1921: Katharine Myers)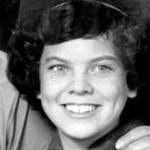 Erin Moran (aka Erin Marie Moran-Fleischmann)
American actress of movies (How Sweet It Is!; Watermelon Man; 80 Steps to Jonah) and TV (Joanie Cunningham on Happy Days & Joanie Loves Chachi; Daktari; Family Affair; Death Valley Days; Gunsmoke; The Don Rickles Show; The F.B.I.; The Love Boat) (born Oct. 18, 1960 – died Apr. 22, 2017; age 56). Erin Moran died of throat cancer complications. (Erin Moran 1974 Photo: ABC TV)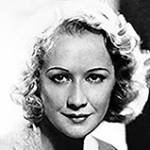 Miriam Hopkins (nee Ellen Miriam Hopkins; ex of Anatole Litvak)
American movie actress (The Heiress; Becky Sharp; Barbary Coast; Dr. Jekyll and Mr. Hyde; The Smiling Lieutenant; Design For Living; Trouble in Paradise; The Children's Hour; The Mating Season; Virginia City; The Chase; The Old Maid; Old Acquaintance; Splendor; Wise Girl) (born Oct. 18, 1902 – died Oct. 9, 1972; age 69). Miriam Hopkins died of a heart attack. (Miriam Hopkins 1932)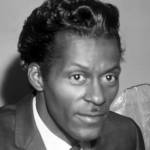 Chuck Berry (nee Charles Edward Anderson Berry)

Rock & Roll Hall of Fame American guitarist, singer & songwriter (Johnny B. Goode; Maybellene; Roll Over Beethoven; Sweet Little Sixteen; No Particular Place to Go; My Ding-a-Ling; Nadine; Rock and Roll Music; C'est La Vie; Little Marie) (born Oct. 18, 1926 – died Mar. 18, 2017; age 90). Chuck Berry died of cardiac arrest. (Chuck Berry 1965: Joop van Bilsen / Dutch National Archives)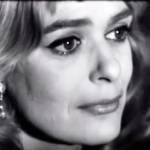 Melina Mercouri (nee Maria Amalia Mercouri; married Jules Dassin)
Greek singer and actress of stage & movies (Stella; Never on Sunday; Phaedra; The Victors; Topkapi; A Man Could Get Killed; Once is Not Enough; Nasty Habits; Gaily, Gaily; The Uninhibited; A Dream of Passion), and Greek Minister for Culture (born Oct. 18, 1920 – died Mar. 6, 1994; age 73). Melina Mercouri died of lung cancer. (Melina Mercouri 1962 Phaedra Trailer)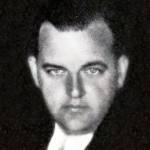 Roy Del Ruth (nee Thomas LeRoy Ruth; married Winnie Lightner)
American TV & film director (The Maltese Falcon; It Happened on Fifth Avenue; Here I Am a Stranger; Lady Killer; Blonde Crazy; Gold Diggers of Broadway; The Little Giant; On Moonlight Bay; Ziegfeld Follies; Topper Returns; Private Number; Bulldog Drummond Strikes Back; The Babe Ruth Story) (born Oct. 18, 1893 – died Apr. 27, 1961; age 67). Father of Thomas Del Ruth. (Roy Del Ruth 1930)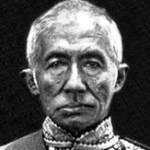 King Mongkut (32 wives; 82 children)
King of Siam from 1851-1868, modernised his country "The Father of Science and Technology", inspiration for author Anna Leonowens memoir The English Governess at the Siamese Court (1870), Margaret Landon's novel Anna and the King of Siam (1944), The King and I musical (1951) & movie (1946) (born Oct. 18, 1804 – died Oct. 1, 1868; age 63). (King Mongkut 1865-66)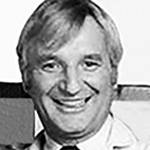 Bobby Troup (nee Robert Wesley Troup Jr.; married Julie London)
American jazz pianist, singer, songwriter ([Get Your Kicks On] Route 66; The Girl Can't Help It; That Darn Cat), actor of TV (Dr. Joe Early on Emergency!; Perry Mason; Dragnet 1967) and movies (The Gene Krupa Story; The High Cost of Loving; MASH) (born Oct. 18, 1918 – died Feb. 7, 1999; age 80). Bobby Troup died of a heart attack. (Bobby Troup 1973 Emergency: NBC TV)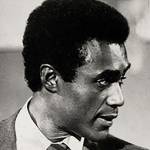 Calvin Lockhart (nee Bert Cooper)
Bahamian-American actor of stage, TV (Girl in a Black Bikini; Dynasty), and movies (Joanna; Let's Do It Again; Halls of Anger; Cotton Comes to Harlem; Melinda; Uptown Saturday Night; Myra Breckenridge; Coming to America) (born Oct. 18, 1934 – died Mar. 29, 2007; age 72). Calvin Lockhart died of a stroke. (Calvin Lockhart 1970: The Mirish Corporation / United Artists)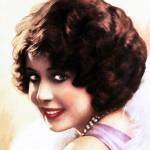 Annette Hanshaw (nee Catherine Annette Hanshaw; "The Personality Girl")
American jazz-pop singer of radio (Maxwell House Show Boat) & films (Captain Henry's Radio Show), and recording artist (Black Bottom; Body and Soul; Big City Blues; I Don't Know Why; That's You, Baby) under her own name and pseudonyms (Gay Ellis, Dot Dare, Patsy Young etc.) (born Oct. 18, 1901 – died Mar. 13, 1985; age 83). (Annette Hanshaw 1930: What's On the Air)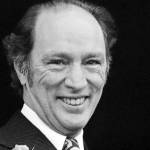 Pierre Trudeau (nee Joseph Philippe Pierre Yves Elliott Trudeau)
Canadian lawyer, politician; Minister of Justice and Attorney General, Canadian Prime Minister 1968-1979 & 1980-1984 (Canadian Charter of Rights and Freedoms) (born Oct. 18, 1919 – died Sept. 28, 2000; age 80). Ex of Margaret Margaret Sinclair Trudeau; father of Justin Trudeau; ex-partner of Barbra Streisand, Margot Kidder. (Pierre Trudeau 1975; Rob Mieremet)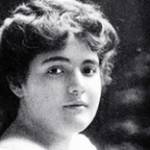 Fannie Hurst (aka Rose Samuels)
American Broadway actress, playwright, short story writer (Humoresque; Sister Act; Night Bell; Symphony of Six Million; Golden Fleece; The Superman; Back Pay; The Good Provider) & best-selling novelist (Imitation of Life; Back Street; Lummox; Stardust; Mannequin; Five and Ten) (born Oct. 18, 1889 – died Feb. 23, 1968; age 78). (Fannie Hurst 1914: Kandeler Photo)
*Images are public domain or Creative Commons licensed & sourced via Wikimedia Commons, Vimeo, YouTube, or Flickr, unless otherwise noted*