The Times of Margaret Trudeau's Life
There are people that absolutely lose their minds when they hear the name Trudeau. Thus, mental health spokesperson, author, sometime actress, and former First Lady of Canada Margaret Trudeau  – now a grandmother 7 times over – is the recipient of both bouquets and brickbats because she was once married to former Canadian Prime Minister Pierre Trudeau, and is the mother of current Prime Minister Justin Trudeau.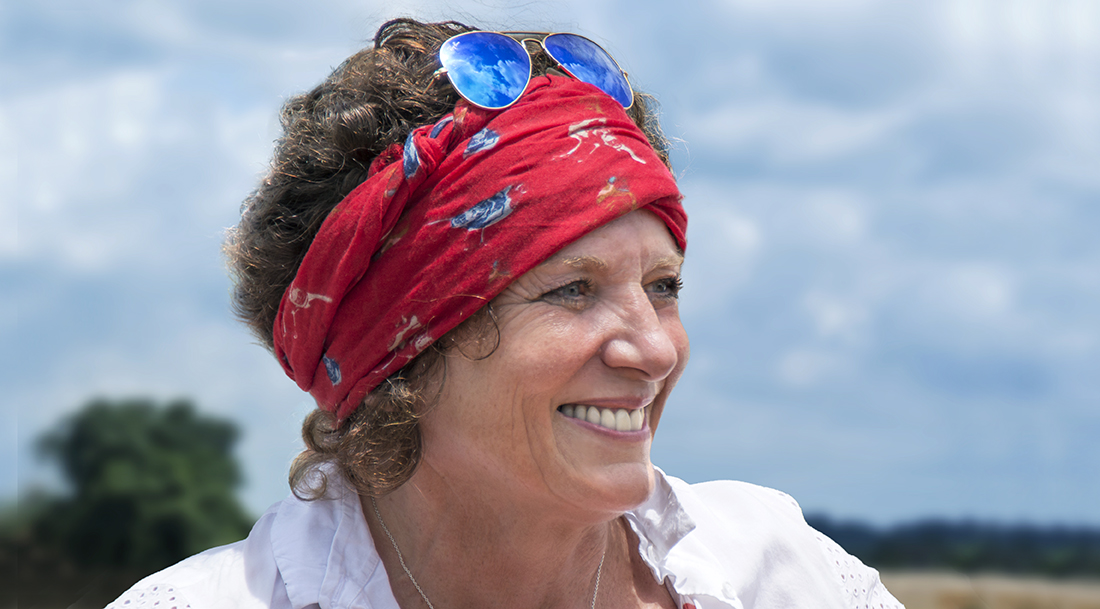 (Margaret Trudeau 2014 Photo: Simon Fraser University)
Her memoir and most recently published book, The Time of Your Life: Choosing a Vibrant, Joyful Future (2015) is at once a story of her life and advice on how to grow older, handling the transition from middle age to senior citizen. Not an easy thing to accomplish when some people can't seem to help themselves from hurling derogatory, hurtful, and sometimes outright deranged comments, at her. Safe to say Margaret Trudeau is a survivor, and not your average grandma. 
Margaret Sinclair was born on September 10, 1948. She grew up with a politician in the family – her father James Sinclair served both as a Canadian Liberal Member of Parliament (MP) and as Minister of Fisheries and Oceans. In 1966, while vacationing in Tahiti at age 18, Margaret met 47-year-old Pierre Trudeau (then Canada's Minister of Justice). Although she didn't recognize him, he was smitten by her. Back in Canada, Pierre Trudeau courted her – in between becoming 15th Prime Minister of Canada in 1968 and dating Barbra Streisand.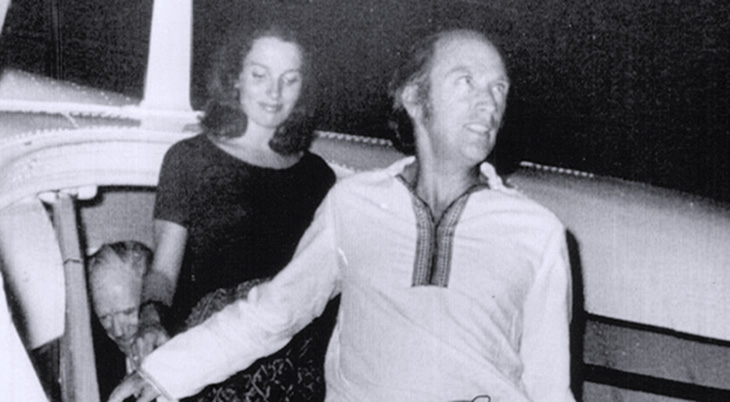 (Margaret Trudeau with Pierre Trudeau 1971 Photo: CP Wirephoto)
They married in 1971 when she was 22 and had their first of 3 sons (Justin, now leader of the Canadian Liberal Party since 2013) later that year, followed by Alexandre (Sacha; now a reporter) in 1973 and Michel in 1975.
She's known her share of life's ups and downs since then, starting with the disintegration of her marriage to Pierre Trudeau; hardly surprising given the two very different, strong-willed personalities involved. Margaret's drug use, high-profile flirtations with The Rolling Stones band members, and an affair with Ted Kennedy, didn't help.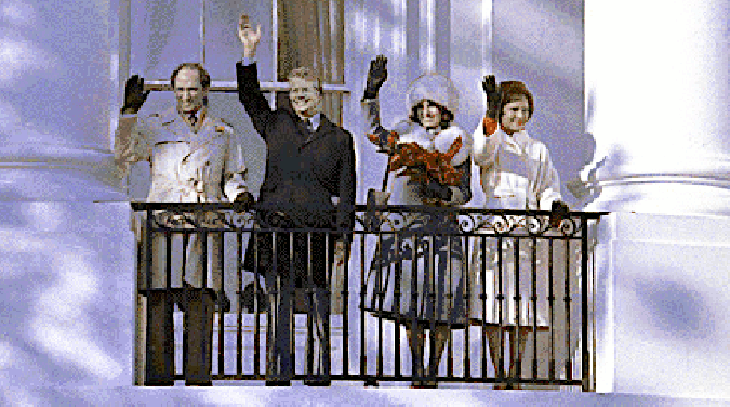 (Prime Minister Pierre Trudeau, President Jimmy Carter, Margaret Trudeau & Rosalynn Carter 1977: American National Archives)
She was already suffering from bipolar disorder (not diagnosed until much later in her life) when the Trudeau's separated in 1977. Pierre won custody of their three young children, while Margaret struggled to earn a living without spousal support (financial or otherwise from Trudeau); her first book Beyond Reason (1979) about their marriage, was followed by Consequences in 1982. They finally divorced in 1984.
Margaret married second husband Fried Kemper in 1984 and their first child, son Kyle was born late that year; daughter Alicia followed in 1988.
A period of relative calm and un-newsworthy times followed for Margaret, until the sad death of son Michel Trudeau in a 1998 (an avalanche sank his boat). She and Pierre were both devastated, and Margaret suffered a second mental breakdown that effectively ended her marriage to Kemper (they divorced in 1999). In 2000 Pierre Trudeau (who had been suffering from Parkinson's Disease and prostrate cancer for some time) died, Margaret and their two remaining sons Justin and Sacha, at his side.
In 2006 Margaret publicized her own bipolar disorder. She now an honorary patron of the Canadian Mental Health Association and speaks about reducing the stigma of mental illness. Her 3rd book in 2007, Changing My Mind, chronicled her personal experience with bipolar disorder – her late diagnosis, paucity of treatment options, and damage done to relationships.
"So  much has changed, and one of my hopes for this book is that by telling my own story, that message can be delivered…At any given time, three million Canadians suffer serious depression and at least 1 percent of the population…suffers from bipolar disorder…Those afflicted men and women, some of them very young, should know that there is light at the end of the tunnel, that their lost lives can be regained." – Margaret Trudeau, Changing My Mind (2007)
Today Margaret Trudeau lives in Montreal to be nearer to her remaining sons with Pierre, Justin and Alexandre, and her grandchildren.
In a 2015 interview with Robert Sibley (full Ottawa Citizen article here), Margaret said women become increasingly "invisible" as they age into their 50's and 60's….the plus side being that there is a freedom that comes with that invisibility. She also referenced baby boomers entering old age, saying
"We are the biggest aging population ever, and there's not going to be enough public housing, enough home care…so many women will be living in poverty if we don't have the needed service"
Margaret Trudeau was the keynote speaker at a 2018 charity breakfast my husband and I attended in support of mental health. She spoke candidly about her imperfections, acknowledging her own undiagnosed mental illness, hidden substance abuse / addictions, and the erratic and manipulative behaviors that for many years, were the outward manifestation of her inner struggles. 
"I battled bipolar disorder unsuccessfully for years, and it wasn't until I was well into middle age that I truly developed the skills and found the support to manage the illness. Because of this struggle, I didn't really  mature until I was in my fifties." – Margaret Trudeau, The Time of Your Life: Choosing a Vibrant, Joyful Future (2015)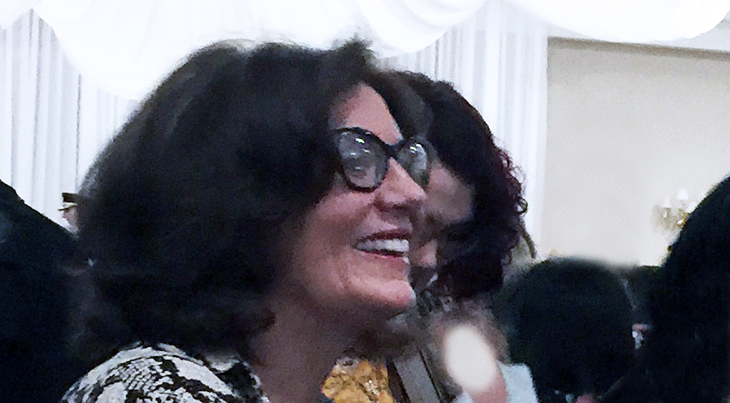 (Margaret Trudeau 2018: © 2022 A. Hamilton)
Some parting thoughts courtesy of Margaret Trudeau:
"Women should prepare in their fifties for the rest of their lives. What we do today will affect how long we live, how healthy we will be, where we will live, how much fun we will have, how solvent we will be. The foundation for the rest of our lives is built on choices we make, and the actions we take in mid-life."
 "The gift of getting older is that we can look back and gain understanding on the triumphs and tragedies, large and small, of our lives with a depth that we might not have been capable of when they happened." – Margaret Trudeau, The Time of Your Life: Choosing a Vibrant, Joyful Future (2015)
Note: This article was first published in 2015 as Margaret Trudeau – The Time of Your Life. It has been updated with new and additional content.