April 17th Birthdays
If you were born on April 17th you share a birthday with these famous people:
Michael Forest is 89 (nee Gerald Michael Charlebois; aka Russell Thor)

Octogenarian American voice artist and actor of TV (Days of Our Lives; The Young and the Restless; Street Fighter II: V) & movies (Deathwatch; Mosby's Marauders; 100 Rifles; Cotter; The Money Jungle; The Sweet Ride; Atlas; Beast From Haunted Cave), born April 17, 1929. (Michael Forest 1966 I Spy)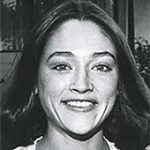 Olivia Hussey is 67 (nee Olivia Osuna)
Argentinian-American actress of stage, TV (Jesus of Nazareth; The Last Days of Pompeii; It; Lonesome Dove), movies (Romeo and Juliet; Lost Horizon; Black Christmas; Death on the Nile; The Man With Bogart's Face; Island Prey; Save Me; The Dark Mist), & senior born April 17, 1951. (Olivia Hussey 1972 Photo)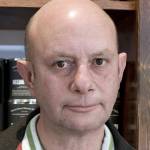 Nick Hornby is 61 (nee Nicholas Peter John Hornby)
60+ English screenwriter of TV & movies (Wild; Brooklyn; Love, Nina; An Education), novelist (About a Boy; High Fidelity; A Long Way Down), and non-fiction writer (Fever Pitch; Shakespeare Wrote for Money; The Polysyllabic Spree), born April 17, 1957. (Nick Hornby 2010 Photo: © Miriam Douglas) 
Teri Austin is 60 (nee Teresa Austin)

Canadian-American sixty-plus actress & host of TV (Jill Bennett on Knots Landing; Thrill of a Lifetime; Cop Rock) and movies (The Dark Mist; The Vindicator; Terminal Choice; Raising Cain; Gangland), founder and president of The Amanda Foundation (pet rescue & care) born April 17, 1957.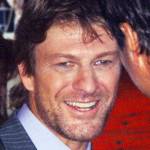 Sean Bean is 59 (nee Shaun Mark Bean)
British 55+ actor of movies (The Lord of the Rings: The Fellowship of the Ring; Patriot Games; GoldenEye; National Treasure; Troy; The Island; Ronin; Black Beauty; Stormy Monday; Don't Say a Word; Flightplan) and TV (Game of Thrones; Legends; Sharpe), born April 17, 1959. (Sean Bean 2006 Photo: GabboT)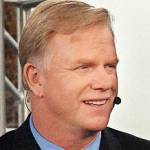 Boomer Esiason is 57 (nee Norman Julius Esiason)
Retired American NFL football quarterback (Cincinnati Bengals; New York Jets; Arizona Cardinals), 1988 NFL MVP & AFC Player of the Year, NFL sportscaster (Monday Night Football; The NFL Today; Inside the NFL) born April 17, 1961. (Boomer Esiason 2007 Photo: Staff Sgt. Kristi Machado / USAF)    
Lela Rochon is 54 (nee Lela Rochon Staples)
American dancer & actress of movies (Waiting to Exhale; The Chamber; The Big Hit; Any Given Sunday; First Daughter; Why Do Fools Fall in Love; Knock Off), TV (The Division; The Wayans Bros.) and music videos (All Night Long [All Night]), born April 17, 1964. (Lela Rochon 2007 Photo: S Pakhrin)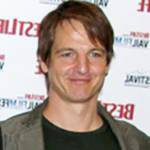 William Mapother is 53 (nee William Reibert Mapother Jr.)
American character actor of TV (Ethan Rom on Lost; The Mentalist; Justified) and film (The Grudge; In the Bedroom; The Zodiac; Mission: Impossible II; Suspect Zero; A Warrior's Heart; Underdogs; The Lather Effect; Without Limits), born April 17, 1965. (William Mapother 2014 Photo: VailFilmFest)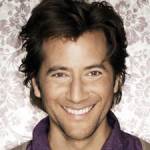 Henry Ian Cusick is 51
Peruvian actor of stage, TV (Desmond Hume on Lost; Marcus Kane on The 100; Scandal; The Mentalist; Casualty; Two Thousand Acres of Sky; The Book Group; 24; Inhumans), and movies (Half Light; The Girl on the Train; Hitman), born April 17, 1967. (Henry Ian Cusick 2012 Photo: Henry Ian Cusick)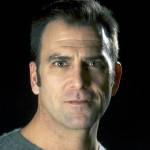 Timothy Gibbs is 51
American screenwriter, producer, & actor of TV (Gary Sinclair on Another World; Dash Nichols on Santa Barbara; Will Adams on Father Murphy; The Rousters), movies (Witchboard 2; The Adventures of Huckleberry Finn; Season of the Hunter), born April 17, 1967. (Timothy Gibbs 2010 Photo: Ajackbeck)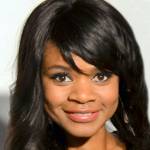 Kimberly Elise is 51 (nee Kimberly Elise Trammel)
American actress of movies (Beloved; Diary of a Mad Black Woman; For Colored Girls; The Manchurian Candidate, John Q; Bait; Pride; Ties That Bind; The Great Debaters; Death Wish) & TV (Close to Home; Hit the Floor; Grey's Anatomy), born April 17, 1967. (Kimberly Elise 2012 Photo: Mingle MediaTV)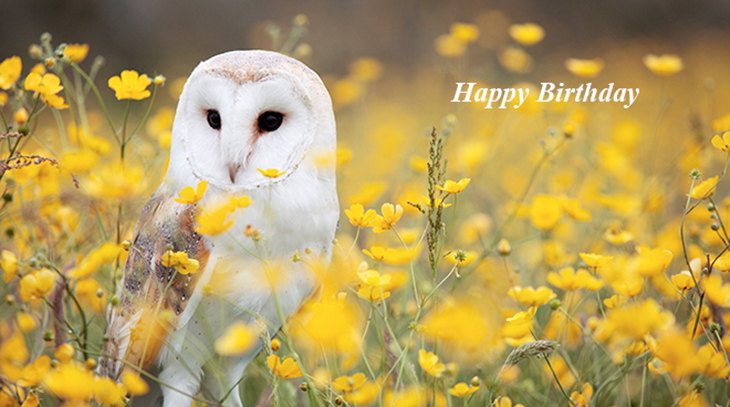 (Owl Photo: Andy Chilton via Unsplash)
Happy Birthday to everyone celebrating their birthday on April 17, 2018!
And remembering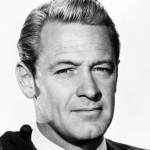 William Holden (nee William Franklin Beedle Jr.)
Academy Award-winning American movie star (Sunset Boulevard; Golden Boy; Sabrina; Executive Suite; Stalag 17; Esape from Fort Bravo; The Bridges at Toko-Ri; Love is a Many-Splendored Thing; Picnic; The Bridge on the River Kwai; The Wild Bunch; Forever Female) (born Apr. 17, 1918 - died Nov. 12, 1981; age 63). William Holden died after a fall. (William Holden 1954 Sabrina Photo)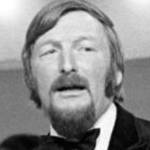 James Last (nee Hans Last)
German musician, music arranger, James Last Orchestra big band leader (Greensleeves), composer (Happy Heart), TV performer (Star Parade) and recording artist (Games That Lovers Play; Theme from American Gigolo) born Apr. 17, 1929 - died June 9, 2015; age 86). Cause of death for James Last is unknown. (James Last 1970 Photo: Dutch National Archives) 
Harry Reasoner
American newspaper reporter (The Minneapolis Times), novelist (Tell Me About Women), and Emmy Award-winning broadcast news journalist (ABC Evening News; CBS Reports; ABC Minute), co-founder of 60 Minutes (born Apr. 17, 1923 - died Aug. 6, 1991; age 68). Harry Reasoner died after a fall and subsequent brain blood clot. (Harry Reasoner 1949 Photo)  
Anne Shirley (nee Dawn Evelyeen Paris; aka Dawn O'Day)

American child model and movie actress (Riders of the Purple Sage; Anne of Green Gables; Three on a Match; The Key; Stella Dallas; A Man to Remember; Murder, My Sweet; Government Girl; Bombardier; Four Jacks and a Jill; West Point Widow) (born Apr. 17, 1918 - died July 4, 1993; age 75). Cause of death for Anne Shirley was lung cancer. (Anne Shirley 1940s Photo)
Don Kirshner (nee Donald Clark Kirshner)
American Songwriters and  Rock & Roll Hall of Fame music publisher, songwriter, producer & talent manager (The Monkees, The Archies), TV host and producer (Don Kirshner's Rock Concert) born Apr. 17, 1934. - died Jan. 17, 2011; age 76). Don Kirshner died of heart failure. (Don Kirshner 1974 Photo: Rogers, Cowan & Brenner)
*Images are public domain or Creative Commons licensed & sourced via Wikimedia Commons, Vimeo, or Flickr, unless otherwise noted*