September 10th Birthdays
If you were born on September 10th you share a celebrity birthday with these famous people: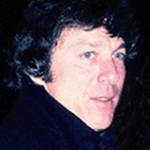 Greg Mullavey is 83 (nee Gregory Mulleavy)
American actor of stage, TV (Tom Hartman on Mary Hartman, Mary Hartman & Forever Fernwood; Eddie Gallagher on Rituals; Father McEvoy on The Bold and the Beautiful) and films (The Eleventh Commandment; Southside), born September 10, 1939. (Greg Mullavey 1978 Photo: Alan Light)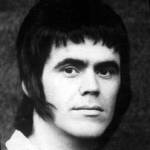 Danny Hutton  is 80 (nee Daniel Anthony Hutton)
Irish-American songwriter, singer solo (Roses and Rainbows), and with Three Dog Night (Black and White; Celebrate; Liar; Joy to the World; Your Song; Mama Told Me Not To Come; One; Never Been to Spain; Eli's Coming), born September 10, 1942. (Danny Hutton 1969 Photo: Contemporary PR)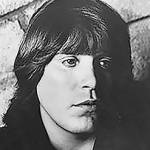 José Feliciano is 77 (nee José Montserrate Feliciano García)
Grammy Award-winning blind Puerto Rican-American singer-songwriter (Light My Fire; Feliz Navidad; Chico and the Man; Che Sarà / Que Sera / Shake a Hand; The Star-Spangled Banner; Hi-Heel Sneakers; California Dreaming) born September 10, 1945. (José Feliciano 1983 Photo: Motown / Latino / ICM)
Judy Geeson is 74 (nee Judith Amanda Geeson)
English-American actress of TV (The Newcomers; Poldark; Mad About You) & films (To Sir, with Love; 10 Rillington Place; Brannigan; The Eagle Has Landed; Carry On England; Dominique; The Executioner), born September 10, 1948. (Judy Geeson 1968 Prudence and the Pill Photo: 20th Century Fox)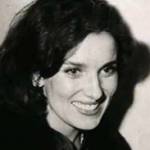 Margaret Trudeau is 74 (nee Margaret Joan Sinclair; aka Margaret Kemper)
Canadian author (Beyond Reason; Changing My Mind; The Time of Your Life), mental health advocate (bipolar disorder), and former First Lady of Canada (wife of Prime Minister Pierre Trudeau; mother of Prime Minister Justin Trudeau), born September 10th, 1948. (Margaret Trudeau 1970s Photo)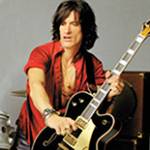 Joe Perry is 72 (nee Anthony Joseph Pereira)
Songwriters and Rock & Roll Hall of Fame American singer and lead guitarist for Aerosmith (Toys in the Attic; Walk This Way; Janie's Got a Gun; Train Kept A-Rollin; Back in the Saddle; Sweet Emotion; Dream On; Angel; Rag Doll), born September 10, 1950. (Joe Perry 2007 Aerosmith Photo: friskytuna)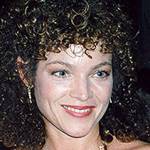 Amy Irving is 69 (married & divorced Steven Spielberg)

American singer & actress of stage, TV (The Far Pavilions; Once An Eagle; Anastasia: The Mystery of Anna; Alias; Zero Hour), and films (Carrie; The Fury; Honeysuckle Rose; Crossing Delancey; Yentl; Micki + Maude; The Competition), born September 10, 1953. (Amy Irving 1989 Photo: Alan Light)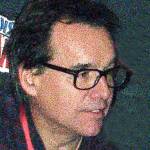 Chris Columbus is 64
American movie screenwriter (Gremlins; The Goonies), director (Adventures in Babysitting; Home Alone), & producer (Harry Potter and the Sorcerer's Stone & sequels; Night at the Museum; Fantastic Four; The Help; It Had to Be You), born September 10, 1958. (Chris Columbus 2013 Photo: Luigi Novi)
Helen Pearson is 63
British actress of television soap operas and series (Frankie Osborne on Hollyoaks; The Growing Pains of Adrian Mole; April McIntosh on EastEnders; Carole Wareing on Emmerdale; The Bill) and feature films (Leopard; Consuming Passions), born September 10, 1959.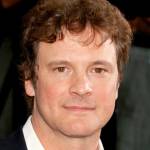 Colin Firth is 62

Academy Award-winning Italian-British actor (The King's Speech; Bridget Jones's Diary; Love Actually; Where the Truth Lies; Mamma Mia!; St. Trinian's; Hope Springs; What a Girl Wants; Valmont; Kingsman: The Secret Service; Out to Sea), born September 10, 1960. (Colin Firth 2007 Photo: Rathika Mawtus)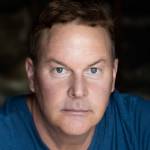 Sean O'Bryan is 59
American actor of TV (The Middle; Persons Unknown; Brother's Keeper; Abby; Murder in the First; Six Feet Under) and films (London Has Fallen; Olympus Has Fallen; The Princess Diaries; I'll Be Home for Christmas; Big Fat Liar; Out to Sea), born September 10, 1963. (Sean O'Bryan Photo by Permission)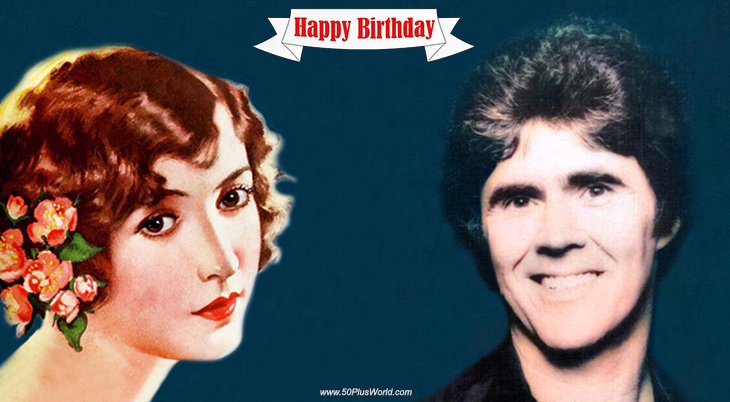 (Bessie Love 1925: Tempest Inman | Danny Hutton 1986 Three Dog Night [colorized])
Happy Birthday to everyone celebrating their birthday on September 10th!
Remember These September 10th Famous Birthdays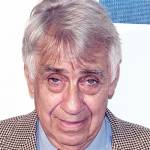 Philip Baker Hall
American actor of stage, TV (Falcon Crest; Michael Hayes; The Loop; The Practice; Messiah), and movies (A House on a Hill; Bruce Almighty; Hard Eight; Cradle Will Rock; The Insider; The Sum of All Fears; 50/50; Midnight Run; Rush Hour; The Last Word; Person to Person) (born Sept. 10, 1931 – died June 12, 2022; age 90). (Philip Baker Hall 2009 Photo: David Shankbone)
World Golf Hall of Fame American PGA Tour Champions pro golfer, 7-time major championships winner between 1958-1970 (Master's – 1958, 1960, 1962, 1964; The Open Championship – 1961, 1962; 1960 US Open (born Sept. 10, 1929 – died Sept. 25, 2016; age 87). Arnold Palmer was awaiting heart surgery when he died. (Arnold Palmer 1960 What's My Line?)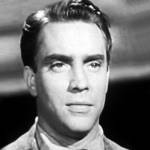 Edmond O'Brien (nee Eamon Joseph O'Brien; married Olga San Juan)

Academy Award-winning actor of stage, TV (Johnny Midnight; Sam Benedict; The Long, Hot Summer) and movies (The Barefoot Contessa; Seven Days in May; Fighter Squadron; D.O.A.; The Wild Bunch; The Turning Point; Up Periscope) (born Sept. 10, 1915 – died May 9, 1985; age 69). Edmond O'Brien died of Alzheimer's Disease. (Edmond O'Brien 1941 Parachute Battalion)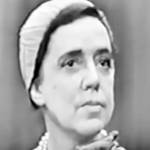 Elsa Schiaparelli

Italian 1930's fashion designer (wrap dresses; divided skirts; flask pocket speakeasy dresses; 1937 Salvador Dali Lobster, Tears, & Skeleton dresses) and movie costume designer (An Ideal Woman; When Thief Meets Thief; Little Friend; King of the Damned; Artists and Models Abroad) (born Sept. 10, 1890 – died Nov. 13, 1973; age 83). (Elsa Schiaparelli 1952 What's My Line)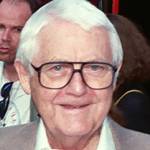 Robert Wise
Academy Award-winning American film editor, producer and director (West Side Story; Two for the Seesaw; The Sound of Music; Citizen Kane; The Sand Pebbles; Executive Suite; The Andromeda Strain; The Hindenburg; Citizen Kane; I Want to Live!) (born Sept. 10, 1914 – died Sept. 14, 2005; age 91). Robert Wise died of a heart attack. (Robert Wise 1990 Photo: Alan Light)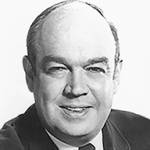 Charles Kuralt
Peabody & Emmy Award-winning American TV news host & journalist (CBS News Sunday Morning; CBS Reports; On the Road; Eyewitness to History; The Revolutionary War), and author (To the Top of the World; Charles Kuralt's America) (born Sept. 10, 1934 – died July 4, 1997; age 62). Charles Kuralt died of systemic lupus erythematosus. (Charles Kuralt 1979 Photo)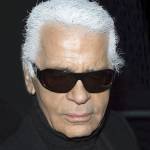 Karl Lagerfeld

German photographer, costume designer for theatre & films, creative director & fashion designer for fashion houses (Karl Lagerfeld, Chanel, Fendi, Macy's, Jean Patou, H&M, Chloe), and film director (born Sept. 10, 1933 – died Feb. 19, 2019; age 85). Cause of death for Karl Lagerfeld is unknown. (Karl Lagerfeld 2007 Photo: Thore Siebrands)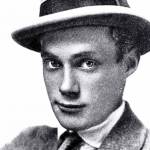 Al St. John (nee Alfred St. John; aka Al "Fuzzy" St. John)
American movie actor of comedic silent films & westerns (Lover's Luck; Mabel's Blunder; The Bell Boy; Racing Mad; Painted Post; She Goes to War; The Dance of Life; Hell Harbor; Trigger Tom; A Face in the Fog; Pinto Rustlers; West of Nevada; Law and Order; The Black Lash; The Garden of Weeds) (born Sept. 10, 1892 – died Jan. 21, 1963; age 70). (Al St. John 1918 Photo: Hartsook)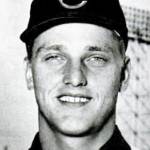 Roger Maris
American pro baseball player, MLB right fielder (Cleveland Indians; Kansas City Athletics; New York Yankees – 1961 & 1962 World Series champs; St. Louis Cardinals – 1967 World Series champs), 1st player to hit 61 home runs (1961), (born Sept. 10, 1934 – died Dec. 14, 1985; age 51). Roger Maris died of Non-Hodgkin Lymphoma. (Roger Maris 1957 Photo: Baseball Digest)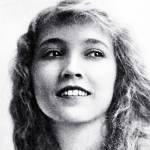 Bessie Love (nee Juanita Horton; aka Mrs. William Hawks)
American 1922 WAMPAS Baby Star of silent films (A Sister of Six; The Lost World; Dress Parade; Young April; The King on Main Street; Human Wreckage; The Matinee Idol) & sound movies (Broadway Melody; Morals for Women; Chasing Rainbows; The Idle Rich; Nowhere to Go; Next to No Time; Atlantic Ferry) (born Sept. 10, 1898 – died Apr. 26, 1986; age 87). (Bessie Love 1916)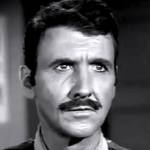 Michael Hinn
American actor of movies and television (Luke Cummings on Boots and Saddles; Gunsmoke; Death Valley Days; Bonanza; Zane Grey Theater; The Untouchables; The Guns of Will Sonnett; Tales of Wells Fargo; Black Saddle; Law of the Plainsman) (born Sept. 10, 1913 – died July 2, 1988; age 74). Cause of death for Michael Hinn is unknown. (Michael Hinn 1960 Johnny Ringo)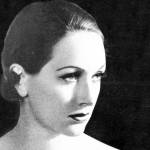 Tala Birell (nee Natalie Bierle)
Romanian actress of stage & movies (She's Dangerous; Air Hawks; The Lone Wolf Returns; Dangerous Millions; Invisible Enemy; Crime and Punishment; Nagana; The Doomed Battalion; Women in Bondage; Spring Tonic; As Good as Married; Philo Vance's Secret Mission; The Power of the Whistler) (born Sept. 10, 1907 – died Feb. 17, 1958; age 50). (Tala Birell 1933 Jan Universal Weekly)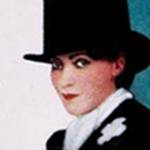 Adele Astaire (nee Adele Marie Austerlitz; )
Fred Astaire's big sister & dance partner for 27 years on Broadway & West End stages (For Goodness Sake / Stop Flirting; Lady, Be Good!; Funny Face; The Band Wagon; The Love Letter; The Bunch and Judy) from 1905-1932; retiring after marrying Lord Charles Cavendish (born Sept. 10, 1896 – died Jan. 25, 1981; age 84).  Adele (Adele Astaire 1931 Photo: The New Movie Magazine)
*Images are public domain or Creative Commons licensed & sourced via Wikimedia Commons, Vimeo, or Flickr, unless otherwise noted*