December 15th Birthdays
If you were born on December 15th, you share a celebrity birthday with these famous people: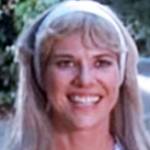 Karen Morrow is 86
Emmy Award-winning American singer-actress of stage and TV (Ladies' Man; Tabitha; Friends; The Love Boat; Love, American Style; The Jim Nabors Hour; Falcon Crest; Trapper John, M.D.; Night Court; Murder, She Wrote), born December 15, 1936. (Karen Morrow 1976 The Boy in the Plastic Bubble)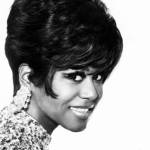 Cindy Birdsong is 83 (nee Cynthia Ann Birdsong)
American girl group background soprano singer with Patti LaBelle and The Bluebells (Down the Aisle; You'll Never Walk Alone; Over the Rainbow; Danny Boy; Ebb Tide; Always Something There to Remind Me; I'm Still Waiting) and the Supremes, born December 15, 1939. (Cindy Birdsong 1967: Blackcat)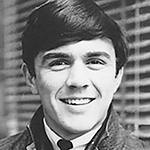 Dave Clark is 83 (nee David Clark)
Rock & Roll Hall of Fame English founder, drummer, & singer-songwriter of The Dave Clark Five (Glad All Over; Over and Over; Because; Catch Us If You Can; Bits and Pieces; Can't You See That She's Mine; Any Way You Want It; Everybody Knows), born December 15, 1939. (Dave Clark 1960s)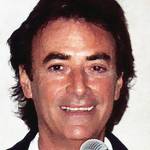 Thaao Penghlis is 77
Australian actor of stage, TV (Tony/Andre DiMera on Days of Our Lives since 1981; Nicholas Black on Mission: Impossible; Santa Barbara; General Hospital), movies (The Bell Jar; Altered States; Slow Dancing in the Big City; JOB's Daughter), born December 15, 1945. (Thaao Penghlis 2006 Photo: jfer21)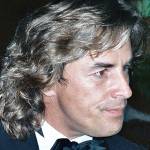 Don Johnson is 73 (nee Donnie Wayne Johnson; ex of Melanie Griffith)
American singer-songwriter (Heartbeat), producer & actor of TV (Sonny Crockett on Miami Vice; Nash Bridges) and films (Return to Macon County; Guilty as Sin; Sweet Hearts Dance; The Harrad Experiment), born December 15, 1949. Father of Dakota Johnson. (Don Johnson 1989: Alan Light)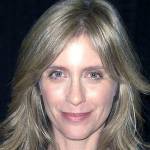 Helen Slater is 59
American singer & actress of stage, TV (The Lying Game; The Young and the Restless; Smallville; Supergirl), and movies (Supergirl; The Legend of Billie Jean; Lassie; Ruthless People; The Secret of My Succe$s; A Remarkable Life; A House in the Hills), born December 15, 1963. (Helen Slater 2009 Photo: Luigi Novi)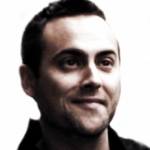 Stuart Townsend is 50 (ex-partner of Charlize Theron)
Irish actor of stage, TV (Betrayal; Salem; Night Stalker), & films (Head in the Clouds; The League of Extraordinary Gentlemen; About Adam; Chaos Theory; Simon Magus; The Best Man; Shooting Fish; Wonderland; Trapped; Resurrection Man), born December 15, 1972. (Stuart Townsend 2007: GDC Graphics)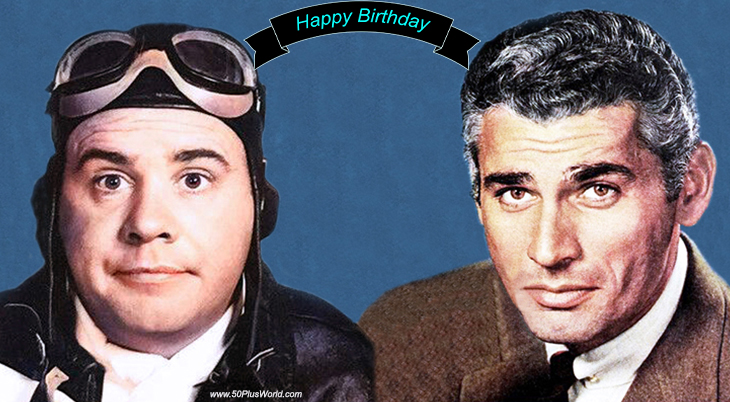 (Tim Conway 1969: CBS TV [colorized] | Jeff Chandler 1955)
Happy Birthday to everyone celebrating their birthday on December 15th!
Remember These December 15th Famous Birthdays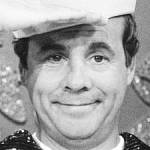 Tim Conway (nee Thomas Daniel Conway)

Emmy Award-winning American comedy writer, actor of TV (McHale's Navy; The Carol Burnett Show; The Tim Conway Comedy Hour; Rango; Ace Crawford…Private Eye) & movies (The Apple Dumpling Gang; The World's Greatest Athlete; The Shaggy D.A.; The Private Eyes; The Prize Fighter; Gus; The Longshot) (born Dec. 15, 1933 – died May 14, 2019; age 85). (Tim Conway 1977 Photo: CBS)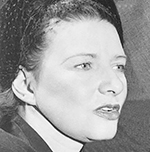 Betty Smith (nee Elizabeth Lillian Wehner; aka Elisabeth Wehner)
American writer for magazines & newspapers (Detroit Free Press; N.E.A. Syndicate; Chicago Tribune; Herald Tribune), playwright (Jonica Starrs), and classic literature novelist (A Tree Grows in Brooklyn; Tomorrow Will be Better; Joy in the Morning; Maggie-Now) (born Dec. 15, 1896 – died Jan. 17, 1972; age 75). Betty Smith died of pneumonia. (Betty Smith 1946 Photo)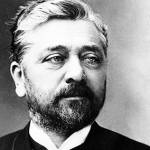 Gustave Eiffel (nee Alexandre Gustave Bonickhausen dit Eiffel)
Innovative French civil engineer, designer & builder of bridges & viaducts (Douro River; Garabit), railway stations (Toulouse; Budapest), trains, & other structures (Eiffel Tower; Statue of Liberty. Arica St. Mark's Cathedral; Nice Astronomical Observatory; Paris Opéra-Comique; La Paz Gasworks) (born Dec. 15, 1832 – died Dec. 27, 1923; age 91). (Gustave Eiffel 1888: Felix Nadar)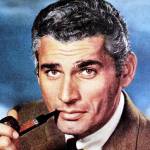 Jeff Chandler (nee Ira Grossel; ex of Marjorie Hoshelle)
American actor of radio (Michael Shayne; Our Miss Brooks) & films (Broken Arrow; Away All Boats; Jeanne Eagels; Return to Peyton Place; Because of You; Man in the Shadow; Bird of Paradise; Iron Man; Flame of Araby; The Spoilers) (born Dec. 15, 1918 – died June 17, 1961; age 42). Lover of Gloria DeHaven. Jeff Chandler died of back surgery complications. (Jeff Chandler 1955)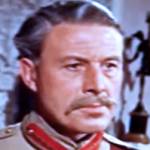 Jack Gwillim
English actor of TV (Life with Father; The Saint) and movies (Pursuit of the Graf Spee; Clash of the Titans; The Rivals; The One That Got Away; Solomon and Sheba; In Search of the Castaways; Sword of Sherwood Forest; Jason the the Argonauts; Let's Get Married; The Rivals; Sink the Bismarck!) (born Dec. 15, 1909 – died July 2, 2001; age 91). (Jack Gwillim 1959 North West Frontier)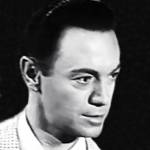 Alan Freed (nee Albert James Freed) 
National Radio & Rock and Roll Halls of Fame American DJ (The Camel Rock and Roll Dance Party), concert producer, & film performer (Rock Around the Clock; Rock, Rock, Rock; Go Johnny Go!) & TV host (The Big Beat) (born Dec. 15, 1921 – died Jan. 20, 1965; age 43). Alan Freed died of alcoholism-induced uremia and cirrhosis. (Alan Freed 1957 Mister Rock and Roll Trailer)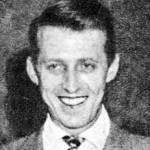 Stan Kenton (nee Stanley Newcomb Kenton)
American jazz pianist, bandleader of The Stan Kenton Orchestra with vocalists June Christy, Anita O'Day, Nat King Cole (Tampico; Orange Colored Sky; And Her Tears Flowed Like Wine; It's Been a Long, Long Time; Shoo-Fly Pie and Apple Pan Dowdy; Artistry Jumps; Across the Alley from the Alamo; Laura) & (born Dec. 15, 1911 – died Aug. 25, 1979; age 67). (Stan Kenton 1947)
Marian Babson (nee Ruth Stenstreem)
American "cozy" crime fiction mystery author (Murder at the Cat Show; Unfair Exchange; Murder, Murder Little Star; Death in Fashion; Guilty Party; The Diamond Cat; Only the Cat Knows; The Cruise of a Death Time; A Fool for Murder; Nine Lives to Murder; The Company of Cats) (born Dec. 15, 1929 – died Dec. 2017; age 88). Marian Babson was in ill health for some years before she died.
*Images are public domain or Creative Commons licensed & sourced via Wikimedia Commons or Flickr, unless otherwise noted*