December 15th Birthdays
If you were born on December 15th, you share a birthday with these famous people:
Marian Babson is 90 (nee Ruth Stenstreem)
American "cozy" crime fiction mystery author (Murder at the Cat Show; Unfair Exchange; Murder, Murder Little Star; Death Warmed Up; Death in Fashion; Guilty Party; The Diamond Cat; Only the Cat Knows; In the Teeth of Adversity; The Cruise of a Death Time; A Fool for Murder; Nine Lives to Murder; The Company of Cats), born December 15, 1929.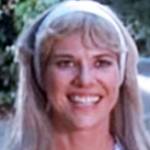 Karen Morrow is 83
Emmy Award-winning American singer-actress of stage and TV (Ladies' Man; Tabitha; Friends; The Love Boat; Love, American Style; The Jim Nabors Hour; Falcon Crest; Trapper John, M.D.; Night Court; Murder, She Wrote), born December 15, 1936. (Karen Morrow 1976 The Boy in the Plastic Bubble)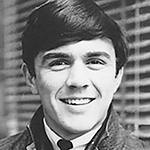 Dave Clark is 80 (nee David Clark)
Septuagenarian English founder, drummer, singer, and songwriter of Rock & Roll Hall of Fame group The Dave Clark Five (Glad All Over; Over and Over; Because; Catch Us If You Can; Bits and Pieces; Can't You See That She's Mine), born December 15, 1939 (or 1942) (Dave Clark 1960s Photo)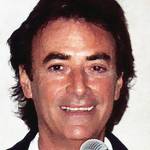 Thaao Penghlis is 74
Australian actor of stage, TV (Tony/Andre DiMera on Days of Our Lives; Mission: Impossible; Santa Barbara; General Hospital), movies (The Bell Jar; Altered States; Slow Dancing in the Big City), and septuagenarian born December 15, 1945. (Thaao Penghlis 2006 Photo: jfer21)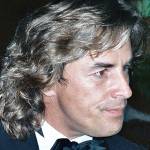 Don Johnson is 77 (nee Donald Wayne Johnson)
Septuagenarian American singer-songwriter (Heartbeat), actor of TV (Miami Vice; Nash Bridges; Blood & Oil) & films (Return to Macon County; Sweet Hearts Dance; The Harrad Experiment; Guilty As Sin; White Lightning; Tin Cup), born December 15, 1949. (Don Johnson 1989 Photo: Alan Light)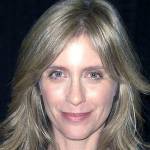 Helen Slater is 56
American singer & actress of stage, TV (The Lying Game; The Young and the Restless; Smallville; Supergirl), and movies (Supergirl; The Legend of Billie Jean; Lassie; Ruthless People; The Secret of My Succe$s; A Remarkable Life; A House in the Hills), born December 15, 1963. (Helen Slater 2009 Photo: Luigi Novi)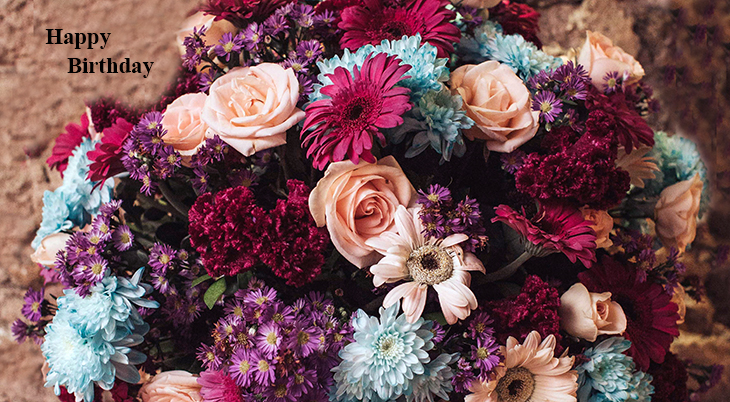 (Mixed Flowers – Peach Roses, Red Carnations, Blue Mums Photo: Fernanda Soares via Unsplash)
Happy Birthday to everyone celebrating their birthday on December 15th!
And remembering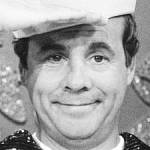 Tim Conway (nee Thomas Daniel Conway)

Emmy Award-winning American comedic & voice-over actor of TV (McHale's Navy; The Carol Burnett Show; The Tim Conway Comedy Hour; Rango; Ace Crawford…Private Eye) & movies (The Apple Dumpling Gang; The World's Greatest Athlete) (born Dec. 15, 1933 – died May 14, 2019; age 85). Cause of death for Tim Conway is unknown. (Tim Conway 1977 Photo: CBS)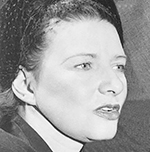 Betty Smith (nee Elizabeth Lillian Wehner; aka Elisabeth Wehner)
American writer for magazines & newspapers (Detroit Free Press; N.E.A. Syndicate; Chicago Tribune; Herald Tribune), playwright (Jonica Starrs), and classic literature novelist (A Tree Grows in Brooklyn; Tomorrow Will be Better; Joy in the Morning; Maggie-Now) (born Dec. 15, 1896 – died Jan. 17, 1972; age 75). Betty Smith died of pneumonia. (Betty Smith 1946 Photo)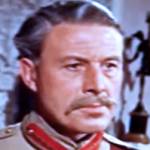 Jack Gwillim
English actor of TV (Life with Father; The Saint) and movies (Pursuit of the Graf Spee; Clash of the Titans; The Rivals; The One That Got Away; Solomon and Sheba; In Search of the Castaways; Sword of Sherwood Forest; Jason the the Argonauts) (born Dec. 15, 1909 – died July 2, 2001; age 91). Cause of death for Jack Gwillim is unknown. (Jack Gwillim 1959 North West Frontier)
*Images are public domain or Creative Commons licensed & sourced via Wikimedia Commons or Flickr, unless otherwise noted*