December 18th Birthdays
If you were born on this day December 18th, you share a celebrity birthday with these famous people: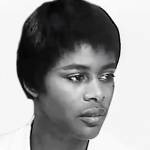 Cicely Tyson is 95
Tony & Emmy Award-winning American actress of TV (The Autobiography of Miss Jane Pittman; Roots; East Side, West Side; Sweet Justice) & movies (Sounder; Bustin' Loose; A Man Called Adam; The Heart is a Lonely Hunter), born December 18, 1924. (Cicely Tyson 1956 Carib Gold)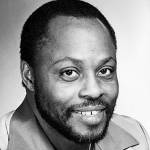 Roger E. Mosley is 81 (nee Roger Earl Mosley)

American actor of TV (T.C. on Magnum, P.I.; Rude Awakening) & movies (Leadbelly; Sweet Jesus, Preacherman; Unlawful Entry; The River Niger; Heart Condition; Semi-Tough; Stay Hungry; The White Lions; Pentathlon), born December 18, 1938. (Roger E. Mosley 1980 Photo: CBS)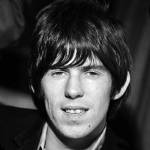 Keith Richards is 76
Rock & Roll Hall of Fame English songwriter, singer, & lead guitarist for the Rolling Stones (Paint it Black; Ruby Tuesday; Gimme Shelter; Happy; The Last Time), and actor (Pirates of the Caribbean movies), born December 18, 1943. (Keith Richards 1965 Photo: Olavi Kaskisuo / Lehtikuva)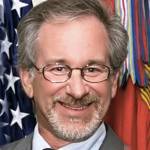 Steven Spielberg is 73
Academy Award-winning American screenwriter, producer & director (Saving Private Ryan; The Goonies; Schindler's List; E.T.; Jurassic Park; Jaws; Raiders of the Lost Ark; Close Encounters of the Third Kind), born December 18, 1946. (Steven Spielberg 1999 Photo: Helene C. Stikkel / US Gov)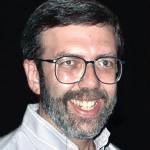 Leonard Maltin is 69
American movie critic, TV documentary and series producer, screenwriter & host (Secret's Out; Maltin on Movies; Entertainment Tonight), and author (Leonard Maltin's Movie Guide; Leonard Maltin's Classic Movie Guide), born December 18, 1950. (Leonard Maltin 1990 Photo: Alan Light)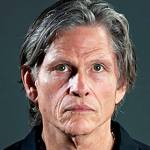 Jeff Kober is 66
American actor of TV (Dodger on China Beach; Sons of Anarchy; The Walking Dead; NCIS: Los Angeles; Falcon Crest; Buffy the Vampire Slayer) and movies (Out of Bounds; Alien Nation; The Baby Doll Murders; The Hit List; Viper; Lucky Stiff), born December 18, 1953. (Jeff Kober Photo: Courtesy Jeff Kober)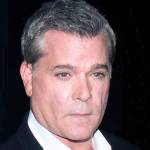 Ray Liotta is 65 (nee Raymond Allen Liotta)
Emmy Award-winning American producer & actor of TV (Shades of Blue; Another World) and movies (Goodfellas; Field of Dreams; Cop Land; Blow; John Q; Something Wild; Corrina, Corrina; Unlawful Entry; Dominick and Eugene; Wild Hogs), born December 18, 1954. (Ray Liotta 2012 Photo: Gordon Correll)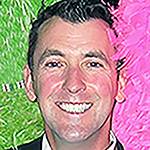 Brian Orser is 58
Canadian retired professional (Stars on Ice) and amateur figure skater, 2-time Olympic men's singles silver medalist (1984 Sarajevo; 1988 Calgary – "Battle of the Brians"), 1987 World Champion & 4-time 1980s silver medalist, born December 18, 1961. (Brian Orser 2007 Photo: B-Girlz)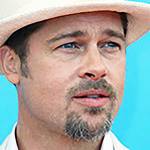 Brad Pitt is 56 (nee William Bradley Pitt)
Academy Award-winning American movie producer (Moneyball; 12 Years a Slave; The Time Traveler's Wife; The Departed; World War Z) & actor (Thelma & Louise; Fight Club; Ocean's Eleven; Legends of the Fall; Se7en), born December 18, 1963.(Brad Pitt 2008 Photo: Thomas Peter Schulzen)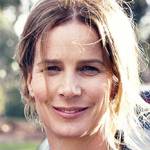 Rachel Griffiths is 51
American actress of TV (Sarah Walker on Brothers & Sisters; Brenda on Six Feet Under) and movies (Muriel's Wedding; Blow; The Rookie; Underground: The Julian Assange Story; Amy; My Best Friend's Wedding), born December 18, 1968. (Rachel Griffiths 2012 Photo: Robert Connolly)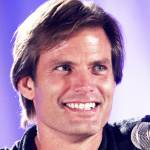 Casper Van Dien is 51 (nee Casper Robert Van Dien Jr.)
American producer & actor of TV (Andre on Watch Over Me; One Life to Live; Mortal Kombat: Legacy; Beverly Hills, 90210; Titans) and movies (Starship Troopers; Sleepy Hollow; James Dean: Race with Destiny; Tarzan and the Lost City) born December 18, 1968. (Casper Van Dien 2012 Photo: Gage Skidmore)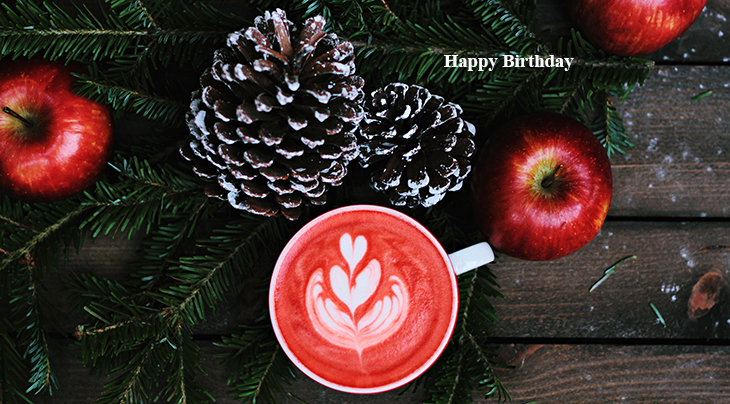 (Seasonal Coffee / Hot Chocolate & Apple Photo: Toa Heftiba via Unsplash)
Happy Birthday to everyone celebrating their birthday on December 18th!
And remembering these famous birthdays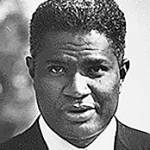 Ossie Davis (nee Raiford Chatman Davis)
American director & screenwriter (Cotton Comes to Harlem), actor of stage, TV (Evening Shade; The Defenders; Car 54, Where Are You?; Ossie and Ruby!; B.L. Stryker) and movies (A Man Called Adam; The Scalphunters; Do the Right Thing; The Client) (born Dec. 18, 1917– died Feb. 4, 2005; age 87). Cause of death for Ossie Davis is unknown. (Ossie Davis 1963 Photo: National Archives)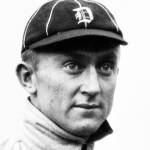 Ty Cobb (nee Tyrus Raymond Cobb; "The Georgia Peach")
Baseball Hall of Fame American professional baseball player-manager, MLB outfielder (Detroit Tigers, Philadelphia Athletics), record-setting baseball player (runs scored, career batting average, career stolen bases), and 1911 AL MVP (born Dec. 18, 1886 – died July 17, 1961; age 74). Ty Cobb had several illnesses before he died. (Ty Cobb 1910 Photo: Bain News Service)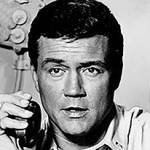 Roger Smith

American screenwriter and actor of TV (77 Sunset Strip; Mister Roberts; Hawaiian Eye), movies (The First Time; C.C. & Company; Auntie Mame; Never Steal Anything Small), later husband and manager of Ann-Margret (born Dec. 18, 1932 – died June 4, 2017; age 84). Roger Smith died of Parkinson's Disease complications. (Roger Smith 1967 Photo: Warner Brothers Studios)
Wilf Carter (nee Wilfred Arthur Charles Carter; AKA Montana Slim)

Canadian country music songwriter, musician & singer (You Are My Sunshine; Have a Nice Day; Blue Canadian Rockies; Shoo Shoo Sha-La-La; What Ever Happened) known as "The Yodeling Cowboy", and radio host  (born Dec. 18, 1904 – died Dec. 5, 1996; age 91). Cause of death for Wilf Carter is unknown. (Wilf Carter 1930s Photo: Courtesy of The Calgary Stampede Archives)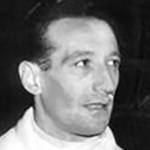 Dario Mangiarotti
Italian fencer, 1952 Helsinki Olympics Épée medalist (Team gold; Individual silver), and Team silver at the 1948 London Olympics, winner of 4 Team Épée Fencing World Championships, and 1949 Individual Épée World Champion (born Dec. 18, 1915 – died Apr. 9, 2010; age 94). Cause of death for Dario Mangiarotti is unknown. (Dario Mangiarotti 1952 Photo)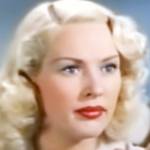 Betty Grable (nee Elizabeth Ruth Grable; aka Frances Dean)

American 1940s WWII sex symbol and movie actress (Million Dollar Legs; Down Argentine Way; Pin Up Girl; Tin Pan Alley; Moon Over Miami; I Wake Up Screaming; Footlight Serenade; How to Marry a Millionaire; The Dolly Sisters; Sweet Rosie O'Grady) (born Dec. 18, 1916 – died July 2, 1973; age 56). Betty Grable died of lung cancer. (Betty Grable 1945 Diamond Horseshoe)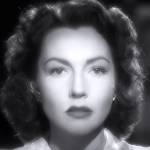 Lynn Bari (nee Margaret Schuyler Fisher)
American actress of TV (Boss Lady; The F.B.I.; Chevron Theatre; Perry Mason) and movies (Pardon Our Nerve; Pier 13; Chasing Danger; Speed to Burn; Sharpshooters; Shock; Mr. Moto's Gamble; The Return of the Cisco Kid; China Girl; Kit Carson; Nocturne; Always Goodbye) (born Dec. 18, 1919 – died Nov. 20, 1989; age 69). Lynn Bari died of a heart attack. (Lynn Bari 1948 The Amazing Mr. X)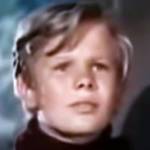 Gary Gray
American child actor of TV (The Life and Legend of Wyatt Earp) and movies (The Wonderful Ears of Johnny McGoggin; Night Wind; Best Man Wins; Rachel and the Stranger; Streets of San Francisco; Terror at Black Falls; Leave it to Henry; The Great Lover; Gun Smugglers) (born Dec. 18, 1936 – died Apr. 4, 2006; age 69). Gary Gray died of cancer. (Gary Gray 1951 The Painted Hills)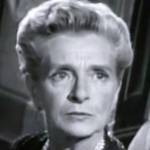 Gladys Cooper
English actress of stage, TV (The Rogues; The Twilight Zone) and movies (Now, Voyager; Madame Bovary; The Secret Garden; The Bishop's Wife; Green Dolphin Street; The Song of Bernadette; The White Cliffs of Dover; Rebecca; Bonnie Prince Charlie) (born Dec. 18, 1888 – died Nov. 17, 1971; age 82). Gladys Cooper died of pneumonia. (Gladys Cooper 1958 Separate Tables Trailer)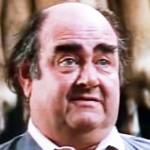 Larry D. Mann
Canadian actor of movies & TV (Lt. Jack Gordon on Police Surgeon; Hill Street Blues; Bewitched; The Man from U.N.C.L.E.; MacGyver; Hogan's Heroes; Green Acres; Quest; Equal Justice; Gunsmoke; Here Come the Brides; It Takes a Thief; The Wayne & Shuster Show )(born Dec. 18, 1922 – died Jan. 6, 2014; age 91). Larry D. Mann died of natural causes. (Larry D. Mann 1980 The Octagon)
*Images are public domain or Creative Commons licensed & sourced via Wikimedia Commons or Flickr, unless otherwise noted*