December 6th Birthdays
If you were born on December 6th, you share a celebrity birthday with these famous people: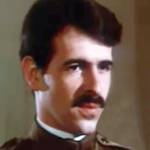 James Naughton (brother of David Naughton)
Tony Award-winning American actor of films (The Paper Chase; First Kid; The Independents) & TV (Planet of the Apes; Trauma Center; Raising Miranda; Hostages; Gossip Girl; Ally McBeal; The Cosby Mysteries), born December 6, 1945. (James Naughton 1974 F. Scott Fitzgerald and the Last of the Belles)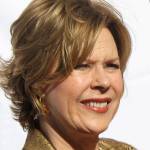 JoBeth Williams (nee Margaret JoBeth Williams; married John Pasquin)

 American actress of movies (American Dreamer; The Big Chill; Poltergeist; Teachers; Stir Crazy; Just Write; Kramer vs. Kramer; Dutch) and television (Baby M; The Client; Somerset; Guiding Light; Payne; Dexter; Private Practice; Hart of Dixie), born December 6, 1948. (JoBeth Williams 2007 Photo: Maggie)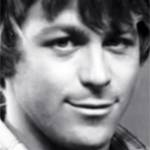 Kin Shriner (son of Herb Shriner; brother of Wil Shriner)
 American actor of movies & TV (Scott Baldwin on General Hospital, Port Charles & The City; Keith Morrissey on As the World Turns; Mike Gallagher on Rituals; Jeb on Texas; The Young and the Restless; Black Sheep Squadron), born December 6, 1953. (Kin Shriner 1978 General Hospital Photo: ABC)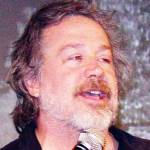 Tom Hulce (nee Thomas Edward Hulce)
Tony & Emmy Award-winning American singer and character actor of stage (Spring Awakening), TV (Murder in Mississippi), and movies (Animal House; Amadeus; Dominick and Eugene; Echo Park; Parenthood; Stranger Than Fiction; Jumper), born December 6, 1953. (Tom Hulce 2006 Photo: BJ Barratt)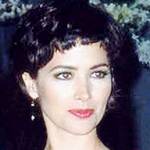 Janine Turner (nee Janine Loraine Gauntt; ex-fiance of Alec Baldwin)
 American actress of TV (Maggie on Northern Exposure; Laura Templeton on General Hospital; Dana Stowe on Strong Medicine; Friday Night Lights; Dallas) and movies (Cliffhanger; Leave it to Beaver; Tai-Pan; Young Doctors in Love), born December 6, 1962. (Janine Turner 1993 Photo: Alan Light)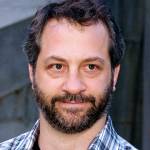 Judd Apatow (married Leslie Mann)
American comedian, producer, screenwriter, director, & actor of TV (Girls) and films (Knocked Up; The 40-Year-Old Virgin; Bridesmaids; Superbad; This is 40; The Cable Guy; Anchorman: The Legend of Ron Burgundy; Step Brothers), born December 6, 1967. (Judd Apatow 2012: David Shankbone)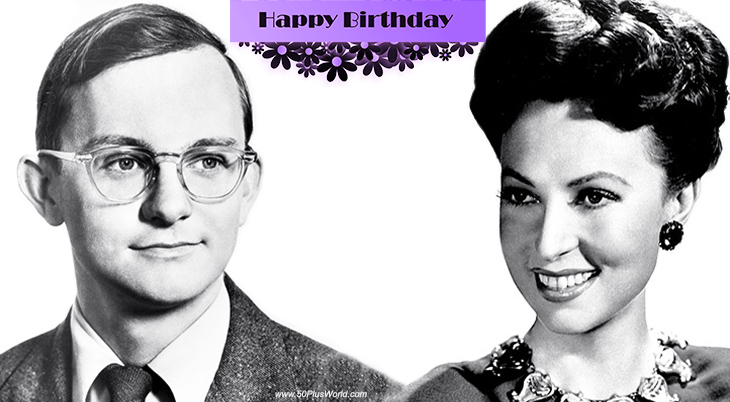 (Wally Dox 1962: Bureau of Industrial Service for CBS Television | Agnes Moorehead 1951: RKO)
Happy Birthday to everyone celebrating their birthday on December 6th!
Remember These December 6th Famous Birthdays
Agnes Moorehead (ex of Robert Gist)
Emmy-winning American actress of radio (The Shadow), TV (Bewitched), & films (Citizen Kane, Show Boat; The Magnificent Ambersons; The Singing Nun; The Stratton Story; All That Heaven Allows; Raintree County; Dark Passage; Johnny Belinda; Mrs. Parkington) (born Dec. 6, 1900 – Apr. 30, 1974; age 73). Agnes Moorehead died of uterine cancer. (Agnes Moorehead 1950s)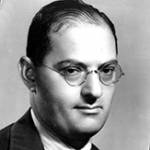 Ira Gershwin (nee Israel Gershowitz; aka Israel Gershvin, Arthur Francis)
American author, songwriter and lyricist with brother George Gershwin (I Got Rhythm; Embraceable You; Someone to Watch Over Me; 'S Wonderful;  I've Got a Crush on You; Let's Call the Whole Thing Off; Summertime; But Not For Me; Liza; Song of the Rhineland) and others (born Dec. 6, 1896 – died Aug. 17, 1983; age 86).  (Ira Gershwin Photo: Courtesy Ira and Leonore Gershwin Trusts)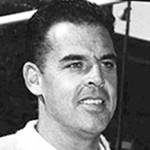 Otto Graham (nee Otto Everett Graham Jr.)

American Pro Football Hall of Fame NFL quarterback, 3-time NFL MVP and Champion (Cleveland Browns), college football coach (Coast Guard Academy; Washington Redskins) (born Dec. 6, 1921 – died Dec. 17, 2003; age 72). Otto Graham had Alzheimer's Disease and died of a heart aneurysm. (Otto Graham 1959 Photo: United States Coast Guard)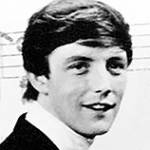 Mike Smith (nee Michael George Smith)
Rock & Roll Hall of Fame British producer, songwriter, keyboardist & lead singer of The Dave Clark Five (Over and Over; Glad All Over; Because; Can't You See That's She's Mine; Bits and Pieces; You Got What It Takes; Catch Us If You Can; I Like it Like That; Do You Love Me) (born Dec. 6, 1943 – died Feb. 28, 2008; age 64). Mike Smith died of pneumonia. (Mike Smith 1964 Photo: Epic)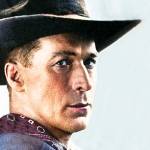 William S. Hart (nee William Surrey Hart; ex of Winifred Westover)
American actor of Broadway (The Squaw Man; Ben-Hur), silent film director & "cowboy" star of westerns (The Bargain; The Narrow Trail; Wild Bill Hickok; The Silent Man; Wolves of the Rail; Riddle Gawne; The Patriot; John Petticoats; The Toll Gate; Tumbleweeds; Hell's Hinges), & author (born Dec. 6, 1864 – died June 23, 1946; age 81). Cousin of Neal Hart. (William S. Hart 1917: [colorized])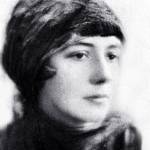 Lynn Fontanne (nee Lillie Louise Fontanne)
Emmy and Tony Award-winning American Theatre Hall of Fame British actress of radio, stage (The Seagull; Design for Living), TV, and films (The Guardsman; Second Youth; Stage Door Canteen), married to frequent co-star Alfred Lunt (born Dec. 6, 1887 – died July 30, 1983; age 95). Lynn Fontanne died of pneumonia. (Lynne Fontanne 1921 Photo: Roy Huff / Shadowland)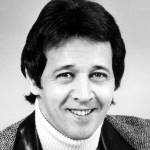 Bobby Van (nee Robert Jack Stein; married Elaine Joyce)
American singer, dancer, host & actor of stage, TV (Tattletales host; Showoffs; Match Game; Mickey; Battlestar Galactica; CHiPs), and movies (The Affairs of Dobie Gillis; Lost Horizon; Kiss Me, Kate; Because You're Mine; Small Town Girl; Doomsday Machine) (born Dec. 6, 1928 – died July 31, 1980; age 51). Bobby Van died of brain cancer. (Bobby Van 1975 Photo: ABC Television)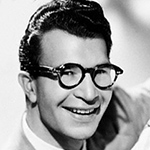 Dave Brubeck (nee David Warren Brubeck)
American cool jazz pianist-composer (Take Five; The Duke; In Your Own Sweet Way; These Foolish Things; It's a Raggy Waltz; Bossa Nova U.S.A.; Unsquare Dance; Blue Rondo a la Turk; Theme from "Mr. Broadway") (born Dec. 6, 1920 – died Dec. 5, 2012; age 91). Dave Brubek died of heart failure. (Dave Brubeck 1955 Photo: James Kriegsmann / Associated Booking Corp.)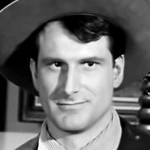 King Moody (nee Robert Moody)
American comedian, actor of stage, TV (Ronald McDonald on McDonaldland; Get Smart; Sea Hunt; Dragnet 1967; Bonanza; Combat!; The Bob Newhart Show), and films (Five Minutes to Love; The Glass Cage; Teenagers from Outer Space; Any Wednesday) (born Dec. 6, 1929 – died Feb. 7, 2001; age 71). Cause of death for King Moody is unknown. (King Moody 1960 Tombstone Territory)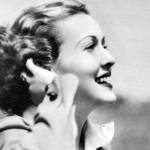 Rosalind Keith (aka Rosalind Courtright)
American singer & actress of films (The Glass Key; Annapolis Farewell; Poppy; King of the Royal Mounted; Find the Witness; Westbound Mail; Parole Racket; Criminals of the Air; A Dangerous Adventure; Under Suspicion; Clipped Wings; Arson Gang Busters; Trouble in Sundown; Bad Boy) (born Dec. 6, 1916 – died Feb. 24, 2000; age 83). (Rosalind Keith 1935: C. Kenneth Lobben)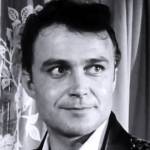 Lance Fuller (ex of Joi Lansing)
American actor of TV (Bat Masterson; Maverick) and movies (Kentucky Rifle; Frontier Woman; The Other Woman; Apache Woman; Cattle Queen of Montana; This Island Earth; Slightly Scarlet; Pearl of the South Pacific; Secret of Treasure Mountain; Taza, Son of Cochise) (born Dec. 6, 1928 – died Dec. 22, 2001; age 73). Lance Fuller died after a long illness. (Lance Fuller 1958 God's Little Acre)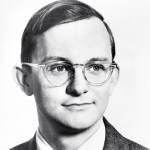 Wally Cox (nee Wallace Maynard Cox)
American stand up comedian, voice-over & character actor of TV (Mister Peepers; Underdog; The Adventures of Hiram Holliday; Here's Lucy), and films (State Fair; The Bedford Incident; Morituri; Fate is the Hunter; The Boatniks; Spencer's Mountain) (born Dec. 6, 1924 – died Feb. 15, 1973; age 48). Wally Cox died of a heart attack. (Wally Cox 1962: Bureau of Industrial Service / CBS)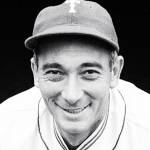 Tony Lazzeri (nee Anthony Michael Lazzeri; "Poosh 'Em Up")
Baseball Hall of Fame American MLB second baseman (New York Yankees "Murderers' Row", 5X World Series champs; Brooklyn Dodgers; Chicago Cubs), AL All-Star (1933) & record holder (most RBI in a single game – 11); 1st MLB player to hit 2 grand slams in 1 game (born Dec. 6, 1903 – died Aug. 6, 1946; age 42). (Tony Lazzeri c. 1930-1940: Lou or Nat Turofsky)
*Images are public domain or Creative Commons licensed & sourced via Wikimedia Commons or Flickr, unless otherwise noted*