February 15th Birthdays
If you were born on February 15th you share a celebrity birthday with these famous people: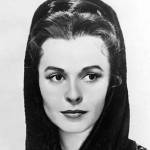 Claire Bloom is 92 (nee Patricia Claire Blume; mother of Anna Steiger)
English actress of TV (As The World Turns; Brideshead Revisited) & films (The Spy Who Came in from the Cold; Limelight; A Doll's House; Charly; Crimes and Misdemeanors; The King's Speech; The Chapman Report, born February 15, 1931. Ex of Rod Steiger, Philip Roth, Hillard Elkins. (Claire Bloom 1958: MGM)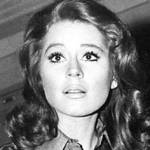 Sherry Jackson is 81 (step-daughter of Montgomery Pittman)
American child actress of TV (Terry Williams on Make Room For Daddy) and movies (Ma and Pa Kettle films; Come Next Spring; The Miracle of Our Lady of Fatima; Gunn; The Lion and the Horse; That's Life; The Breaking Point), born February 15, 1942. (Sherry Jackson 1963 Mr. Novak Photo: NBC Television)
Barbara Metzger is 79
American writer, RITA award-winning author of Regency romance novels (A Debt to Delia; A Loyal Companion; The Bargain Bride; An Early Engagement; Luck of the Devil; An Angel for the Earl; Saved By Scandal; An Enchanted Affair; The Diamond Key; Snowdrops and Scandalbroth; The Primrose Path; Miss Lockharte's Letters; Lord Heartless; Rake's Ransom), born February 15, 1944.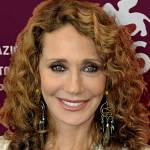 Marisa Berenson is 76 (nee Vittoria Marisa Schiaparelli Berenson)
American cover girl model (Vogue; Time), actress of stage & movies (Cabaret; Barry Lyndon; S.O.B.; Killer Fish; Lisa; White Hunter Black Heart; The Secret Diary of Sigmund Freud; The Love Punch; Death in Venice), born February 15, 1947. Grand-daughter of Elsa Schiaparelli. (Marisa Berenson 2009: Nicogenin)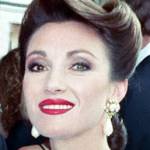 Jane Seymour is 72 (nee Joyce Penelope Wilhelmina Frankenberg)

Emmy-winning English-American actress of TV (Dr. Quinn, Medicine Woman; Smallville; East of Eden) & films (Live and Let Die; Battlestar Galactica; Somewhere in Time; Wedding Crashers; Austenland; Head Office), born February 15, 1951. Ex of James Keach. (Jane Seymour 1988: Alan Light)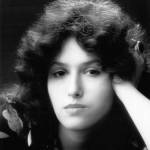 Melissa Manchester is 72
American actress of movies & TV (For the Boys; Blossom), and Grammy Award-winning singer-songwriter (Midnight Blue; Whenever I Call You Friend; Don't Cry Out Loud; You Should Hear How She Talks About You), born February 15, 1951. (Melissa Manchester 1975 Photo: Arista Records)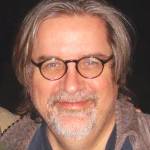 Matt Groening is 69 (nee Matthew Abraham Groening)
Emmy Award-winning American cartoonist (Life in Hell), video game & TV producer, director, animator, and screenwriter (Futurama; The Simpsons; Disenchantment; Planet of the Couches; Olive, the Other Reindeer) born February 15, 1954. (Matt Groening 2005 Photo: Steve Jurvetson)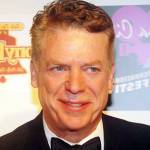 Christopher McDonald is 68
American actor on TV (Family Law; Harry's Law; Boardwalk Empire; The Good Wife; *61) and in movies (Happy Gilmore; The Rich Man's Wife; Thelma & Louise; Grease 2; The Boys Next Door; Leave it to Beaver; Dutch; Grumpy Old Men), born February 15, 1955. (Christopher McDonald 2008 Photo: www.lukeford.net)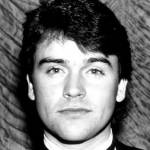 Kurt McKinney is 61
American martial artist and actor of TV (Ned Ashton on General Hospital; Matt Reardon on Guiding Light; As the World Turns; One Life to Live) and movies (No Retreat, No Surrender; Sworn to Justice; Bending All the Rules), born February 15, 1962. (Kurt McKinney 1989 Photo: Jerry Watson / Camera Press)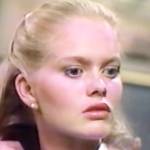 Claire Yarlett is 58
English-American actress of TV (Bliss Colby on The Colbys & Dynasty; Dakota Lane on Rituals; Dr. Whitney Baker on Days of Our Lives; Robin's Hoods; University Hospital; Frasier) and film (Game of Life; Life as a House), born February 15, 1965. (Claire Yarlett 1984 Rituals Promo: KSTW)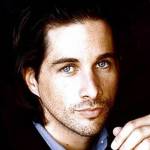 Michael Easton is 56
American actor of TV (Dr. Hamilton Finn, Dr. Silas Clay, and John McBain on General Hospital, One Life to Live, & Port Charles; Two; Total Recall 2070; VR.5; 413 Hope St.), graphic novel writer (Soul Stealer series; The Green Woman), born February 15, 1967. (Michael Easton 2013 Photo: Michael Easton)
Czech Olympic & pro hockey player, NHL right winger (Pittsburgh Penguins Captain; Washington Capitals; New York Rangers Captain; Philadelphia Flyers – 1991 & 1992 Stanley Cup),and  5-time Art Ross winner, born February 15, 1972. (Jaromír Jágr 2008 Photo: Ogg-omsk)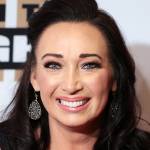 Amy Van Dyken is 50
International Swimming Hall of Fame American Olympic swimmer (butterfly & freestyle), 6-time gold medalist (1996 Atlanta Olympic Games – 4; 2000 Sydney Olympics – 2), 1996 AP Female Athlete of the Year, and radio host, born February 15, 1973. (Amy Van Dyken 2017 Photo: Gage Skidmore)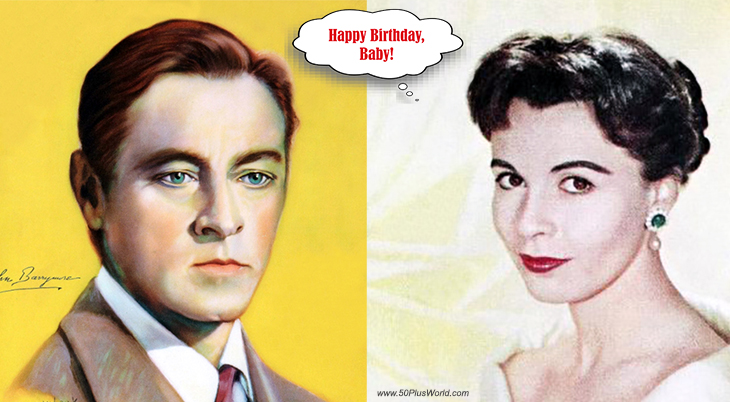 (John Barrymore 1926: Cruickshank | Claire Bloom 1958)
Happy Birthday to everyone celebrating their birthday on February 15th!
Remember These February 15th Famous Birthdays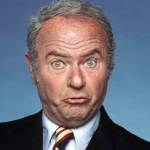 Harvey Korman

Emmy Award-winning American comedic actor of TV (The Carol Burnett Show; Mama's Family; The Nutt House) & movies (Blazing Saddles; High Anxiety; Lord Love a Duck; Huckleberry Finn; Dracula: Dead and Loving It) (born Feb. 15, 1927 – died May 29, 2008; age 81). Harvey Korman died of a ruptured abdominal aortic aneurysm. (Harvey Korman 1977 Photo: Laura1285)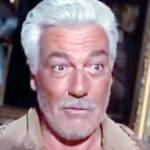 Cesar Romero (nee Cesar Julio Romero Jr.)

American actor of radio, TV (Batman; Falcon Crest; Passport to Danger), and movies (Donovan's Reef; The Gay Caballero; Viva Cisco Kid; Ocean's 11; Julia Misbehaves; Happy Go Lovely; Two on a Guillotine; If a Man Answers) (born Feb. 15, 1907 – died Jan. 1, 1994; age 86). Cesar Romero had pneumonia and died of blood clot complications. (Cesar Romero 1969 Daniel Boone)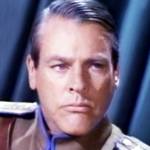 Kevin McCarthy (ex of Augusta Dabney)

American actor of stage, TV (Claude Weldon on Flamingo Road; The Survivors; The Colbys), and movies (An Annapolis Story; A Gathering of Eagles; Invasion of the Body Snatchers; The Misfits; Mirage; Hotel; The Hell With Heroes; Kansas City Bomber) (born Feb. 15, 1914 – died Sept. 11, 2010; age 96). Kevin McCarthy died of pneumonia. (Kevin McCarthy 1966 12 O'Clock High)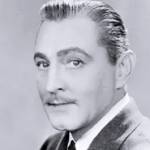 John Barrymore (nee John Sidney Blyth; "The Great Profile")
American stage & film actor (Dinner at Eight; Grand Hotel; Beau Brummel; The Great Profile; Dr. Jekyll and Mr. Hyde; Midnight; Marie Antoinette; Romeo and Juliet; Moby Dick) (born Feb. 15, 1882 – died May 29, 1942; age 60). Brother of Ethel & Lionel Barrymore. Ex of Dolores Costello; father of Diana & John Drew Barrymore, grandfather of Drew Barrymore. (John Barrymore 1932)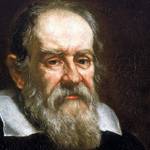 Galileo Galilei 
Florentine astronomer (Jupiter's 4 largest moons; earth's rotation), engineer, mathematician, & physicist, "the father of observational astronomy, modern physics, modern science, and the scientific method", inventor (refracting telescope; thermoscope; compasses) (born Feb. 15, 1564 – died Jan. 8, 1462; age 77). (Galileo Galilei: Justus Sustermans)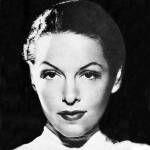 Gale Sondergaard (nee Edith Holm Sondergaard)
Oscar-winning blacklisted American actress of films (Anthony Adverse; The Mark of Zorro; Anna and the King of Siam; The Cat and the Canary; The Letter; The Life of Emile Zola; My Favorite Blonde) & TV (The Best of Everything; Ryan's Hope) (born Feb. 15, 1899 – died Aug. 14, 1985; age 86). Married Herbert J. Biberman. (Gale Sondergaard 1938: Modern Screen)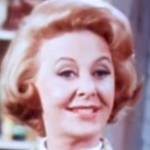 Mary Jane Croft (married Elliott Lewis)

American actress of radio and TV (Mary Jane Lewis on The Lucy Show and Here's Lucy; Clara Randolph on The Adventures of Ozzie and Harriet; Betty Ramsey on I Love Lucy; Our Miss Brooks; Cleo the Basset Hound on The People's Choice) (born Feb. 15, 1916 – died Aug. 24, 1999; age 83). Mary Jane Croft died of natural causes. (Mary Jane Croft 1967 The Lucy Show)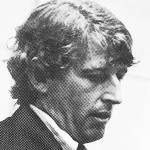 Gregory McDonald
American teacher, journalist for the Boston Globe, and Edgar Award-winning mystery writer of the Fletch & Francis Xavier Flynn series (Confess, Fletch; Fletch's Fortune; The Buck Passes Flynn; Flynn's In), (born Feb. 15 1937 – died Sept. 7, 2008; age 71). Gregory McDonald died of prostate cancer. (Gregory McDonald 1974 Fletch Back Cover Photo: Karsten Sorensen)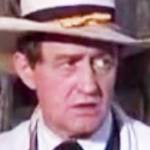 Arthur Shields (brother of Barry Fitzgerald)
Irish character actor of TV & movies (The Quiet Man; Pride of the Bluegrass; How Green Was My Valley; The Corn is Green; Scandal at Scourie; She Wore a Yellow Ribbon; For The Love of Mike; Lassie Come Home; National Velvet) (born Feb. 15, 1896 – died Apr. 27, 1970; age 74). Arthur Shields died of emphysema complications. (Arthur Shields 1949 She Wore a Yellow Ribbon)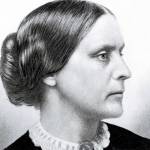 Susan B. Anthony (nee Susan Anthony)
American social activist for civil rights (American Anti-Slavery Society), women's rights, & co-founder of the National Woman Suffrage Association (legal right to vote), NY Women's State Temperance Society, American Equal Rights Association, & Women's Loyal National League (born Feb. 15, 1820 – died Mar. 13, 1906; age 86). (Susan B. Anthony c. 1855: G.E. Perine & Co., NY)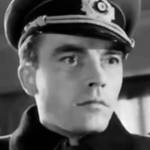 Erik Schumann
German actor of TV (Christopher Columbus; Professor Balthazar) and movies (Miracle of the White Stallions; The Bedroom; Regine; Magic Fire; The Counterfeit Traitor; Old Surehand; Slavers; Lili Marleen; The Inquiry; Time of the Innocent; Melissa; The Night of the Askari) (born Feb. 15, 1925 – died Feb. 9, 2007; age 81). (Erik Schumann 1958 The Two-Headed Spy)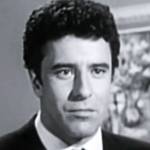 Nico Minardos
Greek-American actor of TV (Ironside; Mission: Impossible; 77 Sunset Strip) and movies (Ghost Diver; Twelve Hours to Kill; It Happened in Athens; Assault on Agathon; Daring Game; Samar; Holiday For Lovers; Day of the Evil Gun; Cannon for Cordoba) (born Feb. 15, 1930 – died Aug. 27, 2011; age 81). Cause of death for Nico Minardos is unknown. (Nico Minardos 1965 The Rogues)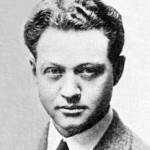 Laurence Trimble (aka Larry Trimble; aka Lawrence Trimble)
American animal trainer (Seeing-Eye Dogs for the Blind; Strongheart; Jean the Vitagraph Dog), silent movie writer & director (My Old Dutch; White Fang; The Deerslayer; Sundown; The Love Master; Brawn of the North; Bunny All at Sea) (born Feb. 15, 1885 – died Feb. 8, 1954; age 68). Ex of Marian Constance Blackton; ex-partner of Jane Murfin. (Laurence Trimble 1916 Turner Films)
Chris Farley (nee Christopher Crosby Farley)
American stand-up comedian & actor of stage (Chicago Second City), TV (Saturday Night Live) and films (Tommy Boy; Beverly Hills Ninja; Black Sheep; Almost Heroes; Airheads; Wayne's World 2; Coneheads) (born Feb. 15, 1964 – died Dec. 18, 1997; age 33). Chris Farley died of a cocaine and morphine overdose. 
*Images are public domain or Creative Commons licensed & sourced via Wikimedia Commons or Flickr, unless otherwise noted*