February 15th Birthdays
If you were born on February 15th you share a birthday with these famous people: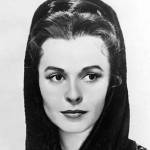 Claire Bloom is 90
English actress of stage, TV (As The World Turns; Brideshead Revisited), movies (Limelight; A Doll's House; The Spy Who Came in from the Cold; Charly; Crimes and Misdemeanors; The King's Speech; The Chapman Report; Daylight; The Buccaneer), born February 15, 1931. (Claire Bloom 1958 Photo: MGM)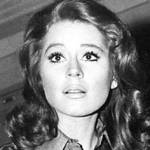 Sherry Jackson is 79
American child actress of TV (Terry Williams on Make Room For Daddy) and movies (Ma and Pa Kettle films; Come Next Spring; The Miracle of Our Lady of Fatima; Gunn; The Lion and the Horse; That's Life; The Breaking Point), born February 15, 1942. (Sherry Jackson 1963 Mr. Novak Photo: NBC Television)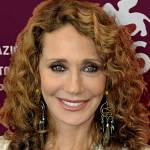 Marisa Berenson is 74 (nee Vittoria Marisa Schiaparelli Berenson)
American cover girl model (Vogue; Time), actress of stage & movies (Cabaret; Barry Lyndon; S.O.B.; Killer Fish; Lisa; White Hunter Black Heart; The Secret Diary of Sigmund Freud; The Love Punch; Death in Venice; Some Like It Cool), born February 15, 1947. (Marisa Berenson 2009 Photo: Nicogenin)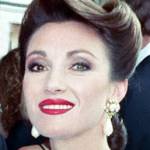 Jane Seymour is 70 (nee Joyce Penelope Wilhelmina Frankenberg)

Emmy Award-winning English-American actress of TV (Dr. Quinn, Medicine Woman; Smallville; East of Eden) and movies (Live and Let Die; Battlestar Galactica; Somewhere in Time; Wedding Crashers; Austenland; Head Office), born February 15, 1951. (Jane Seymour 1988 Photo: Alan Light)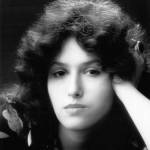 Melissa Manchester is 70
American actress of movies & TV (For the Boys; Blossom), and Grammy Award-winning singer-songwriter (Midnight Blue; Whenever I Call You Friend; Don't Cry Out Loud; You Should Hear How She Talks About You), born February 15, 1951. (Melissa Manchester 1975 Photo: Arista Records)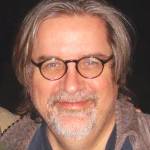 Matt Groening is 67 (nee Matthew Abraham Groening)
Emmy Award-winning American cartoonist (Life in Hell), video game & TV producer, director, animator, and screenwriter (Futurama; The Simpsons; Disenchantment; Planet of the Couches; Olive, the Other Reindeer) born February 15, 1954. (Matt Groening 2005 Photo: Steve Jurvetson)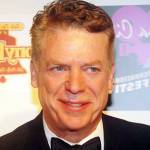 Christopher McDonald is 66
American actor on TV (Family Law; Harry's Law; Boardwalk Empire; The Good Wife; *61) and in movies (Happy Gilmore; The Rich Man's Wife; Thelma & Louise; Grease 2; The Boys Next Door; Leave it to Beaver; Dutch; Grumpy Old Men), born February 15, 1955. (Christopher McDonald 2008 Photo: www.lukeford.net)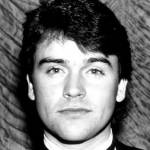 Kurt McKinney is 59
American martial artist and actor of TV (Ned Ashton on General Hospital; Matt Reardon on Guiding Light; As the World Turns; One Life to Live) and movies (No Retreat, No Surrender; Sworn to Justice; Bending All the Rules), born February 15, 1962. (Kurt McKinney 1989 Photo: Jerry Watson / Camera Press)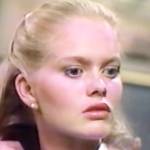 Claire Yarlett is 55
English-American actress of TV (Bliss Colby on The Colbys & Dynasty; Dakota Lane on Rituals; Dr. Whitney Baker on Days of Our Lives; Robin's Hoods; University Hospital; Frasier) and film (Game of Life; Life as a House), born February 15, 1965. (Claire Yarlett 1984 Rituals Promo: KSTW)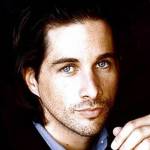 Michael Easton is 54
American actor of TV (Dr. Hamilton Finn, Dr. Silas Clay, and John McBain on General Hospital, One Life to Live, & Port Charles; Two; Total Recall 2070; VR.5; 413 Hope St.), graphic novel writer (Soul Stealer series; The Green Woman), born February 15, 1967. (Michael Easton 2013 Photo: Michael Easton)
Czech Olympic & pro hockey player, NHL right winger (Pittsburgh Penguins Captain; Washington Capitals; New York Rangers Captain; Philadelphia Flyers – 1991 & 1992 Stanley Cup),and  5-time Art Ross winner, born February 15, 1972. (Jaromír Jágr 2008 Photo: Ogg-omsk)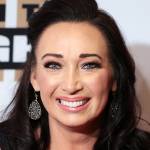 Amy Van Dyken is 48
International Swimming Hall of Fame American Olympic swimmer (butterfly & freestyle), 6-time gold medalist (1996 Atlanta Olympic Games – 4; 2000 Sydney Olympics – 2), 1996 AP Female Athlete of the Year, and radio host, born February 15, 1973. (Amy Van Dyken 2017 Photo: Gage Skidmore)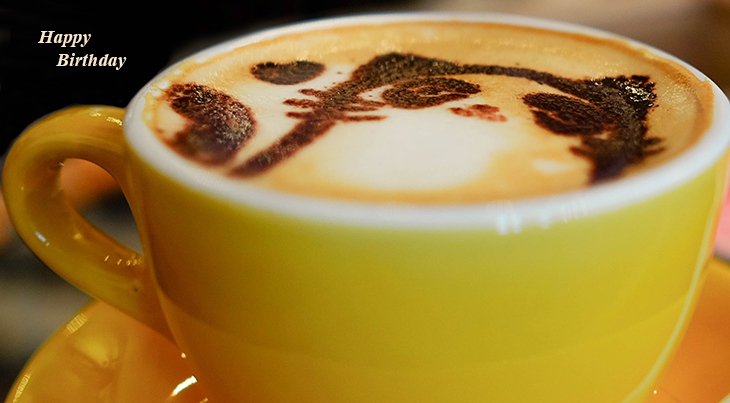 (Espresso Coffee Cat Photo: Hannah Wei via Unsplash)
Happy Birthday to everyone celebrating their birthday on February 15th!
And remembering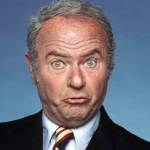 Harvey Korman

Emmy Award-winning American comedic actor of TV (The Carol Burnett Show; Mama's Family; The Nutt House) & movies (Blazing Saddles; High Anxiety; Lord Love a Duck; Huckleberry Finn; Dracula: Dead and Loving It) (born Feb. 15, 1927 – died May 29, 2008; age 81). Harvey Korman died of a ruptured abdominal aortic aneurysm. (Harvey Korman 1977 Photo: Laura1285)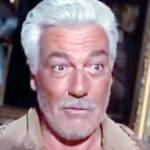 Cesar Romero (nee Cesar Julio Romero Jr.)

American actor of radio, TV (Batman; Falcon Crest; Passport to Danger), and movies (Donovan's Reef; The Gay Caballero; Viva Cisco Kid; Ocean's 11; Julia Misbehaves; Happy Go Lovely; Two on a Guillotine; If a Man Answers) (born Feb. 15, 1907 – died Jan. 1, 1994; age 86). Cesar Romero had pneumonia and died of blood clot complications. (Cesar Romero 1969 Daniel Boone)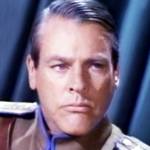 Kevin McCarthy

American actor of stage, TV (Claude Weldon on Flamingo Road; The Survivors; The Colbys), and movies (An Annapolis Story; A Gathering of Eagles; Invasion of the Body Snatchers; The Misfits; Mirage; Hotel; The Hell With Heroes; Kansas City Bomber) (born Feb. 15, 1914 – died Sept. 11, 2010; age 96). Kevin McCarthy died of pneumonia. (Kevin McCarthy 1966 12 O'Clock High)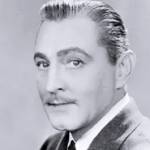 John Barrymore (nee John Sidney Blyth; "The Great Profile")
American actor of stage & movies (Dinner at Eight; Grand Hotel; Beau Brummel; The Great Profile; Dr. Jekyll and Mr. Hyde; Midnight; Marie Antoinette; Bulldog Drummond's Peril; Romeo and Juliet; True Confession; Moby Dick) (born Feb. 15, 1882 – died May 29, 1942; age 60). John Barrymore died of kidney failure, pneumonia & cirrhosis of the liver. (John Barrymore 1932 Photo)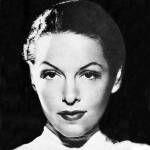 Gale Sondergaard (nee Edith Holm Sondergaard)
Oscar-winning blacklisted American actress of films (Anthony Adverse; The Mark of Zorro; Anna and the King of Siam; The Cat and the Canary; The Letter; The Life of Emile Zola; My Favorite Blonde) & TV (The Best of Everything; Ryan's Hope) (born Feb. 15, 1899 – died Aug. 14, 1985; age 86). Gale Sondergaard died of thrombosis. (Gale Sondergaard 1938 Photo: Modern Screen)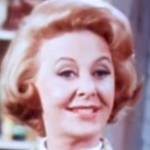 Mary Jane Croft

American actress of radio and TV (Mary Jane Lewis on The Lucy Show and Here's Lucy; Clara Randolph on The Adventures of Ozzie and Harriet; Betty Ramsey on I Love Lucy; Our Miss Brooks; Cleo the Basset Hound on The People's Choice) (born Feb. 15, 1916 – died Aug. 24, 1999; age 83). Mary Jane Croft died of natural causes. (Mary Jane Croft 1967 The Lucy Showt)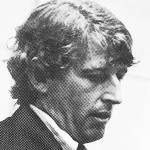 Gregory McDonald
American teacher, journalist for the Boston Globe, and Edgar Award-winning mystery writer of the Fletch & Francis Xavier Flynn series (Confess, Fletch; Fletch's Fortune; The Buck Passes Flynn; Flynn's In), (born Feb. 15 1937 – died Sept. 7, 2008; age 71). Gregory McDonald died of prostate cancer. (Gregory McDonald 1974 Fletch Back Cover Photo: Karsten Sorensen)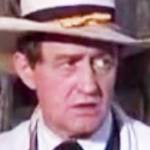 Arthur Shields
Irish character actor of TV & movies (The Quiet Man; Pride of the Bluegrass; How Green Was My Valley; The Corn is Green; Scandal at Scourie; She Wore a Yellow Ribbon; For The Love of Mike; Lassie Come Home; National Velvet) (born Feb. 15, 1896 – died Apr. 27, 1970; age 74). Arthur Shields died of emphysema complications. (Arthur Shields 1949 She Wore a Yellow Ribbon)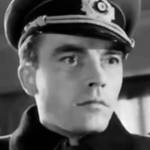 Erik Schumann
German actor of TV (Christopher Columbus; Professor Balthazar) and movies (Miracle of the White Stallions; The Bedroom; Regine; Magic Fire; The Counterfeit Traitor; Old Surehand; Slavers; Lili Marleen; The Inquiry; Time of the Innocent; Melissa; The Night of the Askari) (born Feb. 15, 1925 – died Feb. 9, 2007; age 81). (Erik Schumann 1958 The Two-Headed Spy)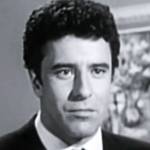 Nico Minardos
Greek-American actor of TV (Ironside; Mission: Impossible; 77 Sunset Strip) and movies (Ghost Diver; Twelve Hours to Kill; It Happened in Athens; Assault on Agathon; Daring Game; Samar; Holiday For Lovers; Day of the Evil Gun; Cannon for Cordoba) (born Feb. 15, 1930 – died Aug. 27, 2011; age 81). Cause of death for Nico Minardos is unknown. (Nico Minardos 1965 The Rogues)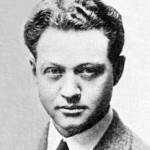 Laurence Trimble (aka Larry Trimble; aka Lawrence Trimble)
American animal trainer (Seeing-Eye Dogs for the Blind; Strongheart; Jean the Vitagraph Dog), silent movie writer & director (My Old Dutch; White Fang; The Deerslayer; Sundown; The Love Master; Brawn of the North; Darling Mine; Spotlight Sadie; The Auction Block; Bunny All at Sea) (born Feb. 15, 1885 – died Feb. 8, 1954; age 68). (Laurence Trimble 1916 Turner Films)
*Images are public domain or Creative Commons licensed & sourced via Wikimedia Commons or Flickr, unless otherwise noted*