February 15th Birthdays
If you were born on February 15th you share a birthday with these famous people: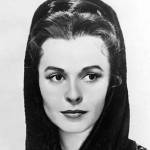 Claire Bloome is 87
English actress on stage, TV (As The World Turns; Brideshead Revisited), movies (Limelight; A Doll's House; The Spy Who Came in from the Cold; Charly; Crimes and Misdemeanors; The King's Speech; The Chapman Report), and octogenarian senior citizen born February 15, 1931. (Claire Bloom 1958 Photo: MGM)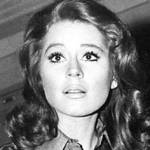 Sherry Jackson is 76
Septuagenarian American former child actress of TV (Terry Williams on Make Room For Daddy) and movies (Ma and Pa Kettle films; Come Next Spring; The Miracle of Our Lady of Fatima; Gunn; The Lion and the Horse; That's Life), born February 15, 1942. (Sherry Jackson 1963 Mr. Novak Photo: NBC Television)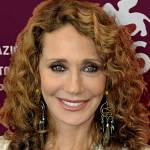 Marisa Berenson is 71 (nee Vittoria Marisa Schiaparelli Berenson)
American cover girl model (Vogue; Time), actress on stage & movies (Cabaret; Barry Lyndon; S.O.B.; Killer Fish; Lisa; White Hunter Black Heart; The Secret Diary of Sigmund Freud; The Love Punch; Death in Venice), and septuagenarian born February 15, 1947. (Marisa Berenson 2009 Photo: Nicogenin) 
Jane Seymour is 67 (nee Joyce Penelope Wilhelmina Frankenberg)

Emmy Award-winning English-American actress of TV (Dr. Quinn, Medicine Woman; Smallville) and movies (Live and Let Die; Battlestar Galactica; Somewhere in Time; Wedding Crashers; Austenland; Head Office), and senior citizen born February 15, 1951. (Jane Seymour 1988 Photo: Alan Light)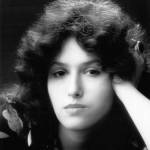 Melissa Manchester is 67
American senior citizen, actress of movies & TV (For the Boys; Blossom), and Grammy Award-winning singer-songwriter (Midnight Blue; Whenever I Call You Friend; Don't Cry Out Loud; You Should Hear How She Talks About You), born February 15, 1951. (Melissa Manchester 1975 Photo: Arista Records)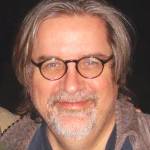 Matt Groening is 64 (nee Matthew Abraham Groening)
Emmy Award-winning American cartoonist (Life in Hell), video game & TV producer, director, animator, and screenwriter (Futurama; The Simpson; Disenchantment; Planet of the Couches; Olive, the Other Reindeer) born February 15, 1954. (Matt Groening 2005 Photo: Steve Jurvetson)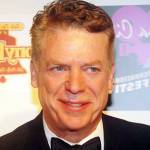 Christopher McDonald is 63
American actor on TV (Family Law; Harry's Law; Boardwalk Empire; The Good Wife; *61) and in movies (Happy Gilmore; The Rich Man's Wife; Thelma & Louise; Grease 2; The Boys Next Door; Leave it to Beaver; Dutch; Grumpy Old Men), born February 15, 1955. (Christopher McDonald 2008 Photo: www.lukeford.net)  
Kurt McKinney is 56
American martial artist and actor of TV (Ned Ashton on General Hospital; Matt Reardon on Guiding Light; As the World Turns; One Life to Live) and movies (No Retreat, No Surrender; Sworn to Justice; Bending All the Rules; Savage Faith), born February 15, 1962. 
Claire Yarlett is 53
English-American actress of TV (Bliss Colby on The Colbys & Dynasty; Whitney Baker on Days of Our Lives; Robin's Hoods; University Hospital; Rituals; Frasier) and film (Game of Life; Life as a House), born February 15, 1965.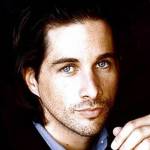 Michael Easton is 51
American actor on TV (Dr. Hamilton Finn, Dr. Silas Clay, and John McBain on General Hospital, One Life to Live, & Port Charles; Two; Total Recall 2070; VR.5; 413 Hope St.), graphic novel writer (Soul Stealer series; The Green Woman), born February 15, 1967. (Michael Easton 2013 Photo: Michael Easton)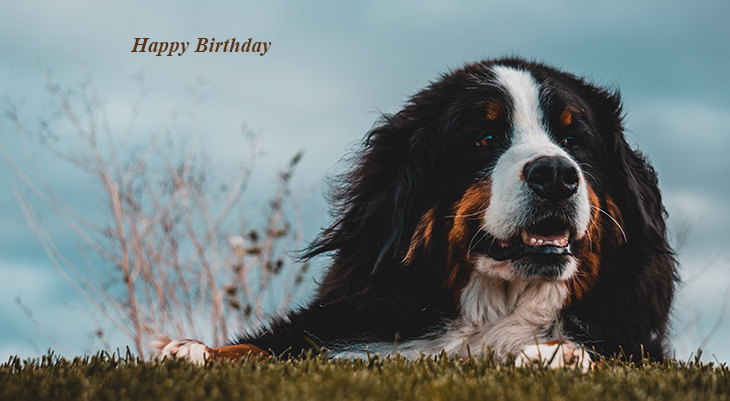 (Jorge Alcala Photo: Annie Spratt via Unsplash)
Happy Birthday to everyone celebrating their birthday on February 15, 2018!
And remembering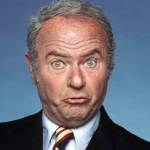 Harvey Korman

Emmy Award-winning American comedic actor of TV (The Carol Burnett Show; Mama's Family; The Nutt House) & movies (Blazing Saddles; High Anxiety; Lord Love a Duck; Huckleberry Finn; Dracula: Dead and Loving It) (born Feb. 15, 1927 - died May 29, 2008; age 81). Harvey Korman died of a ruptured abdominal aortic aneurysm. (Harvey Korman 1977 Photo: Laura1285)
Cesar Romero (nee Cesar Julio Romero Jr.)

American actor on radio, TV (Batman; Falcon Crest; Passport to Danger), and movies (Donovan's Reef; The Gay Caballero; Viva Cisco Kid; Ocean's 11; Julia Misbehaves; Happy Go Lovely; Two on a Guillotine) (born Feb. 15, 1907 - died Jan. 1, 1994; age 86). Cesar Romero had pneumonia and died of blood clot complications. (Cesar Romero 1969 Daniel Boone Screenshot)
Kevin McCarthy

American actor of stage, TV (The Survivors; Flamingo Road; The Colbys), and movies (An Annapolis Story; A Gathering of Eagles; Invasion of the Body Snatchers; The Misfits; Mirage; Hotel; The Hell With Heroes; Kansas City Bomber) (born Feb. 15, 1914 - died Sept. 11, 2010; age 96). Kevin McCarthy died of pneumonia. (Kevin McCarthy 1966 12 O'Clock High Screenshot) 
Mary Jane Croft

American actress of radio and TV (Mary Jane Lewis on The Lucy Show and Here's Lucy; Clara Randolph on The Adventures of Ozzie and Harriet; Betty Ramsey on I Love Lucy; Our Miss Brooks; Cleo the Basset Hound on The People's Choice) (born Feb. 15, 1916 - died Aug. 24, 1999; age 83). Mary Jane Croft died of natural causes. (Mary Jane Croft 1967 The Lucy Show Screenshot)
Gregory McDonald
American teacher, journalist for the Boston Globe, and Edgar Award-winning mystery writer (Fletch and series, Flynn and Francis Xavier Flynn series, Skylar and series), (born Feb. 15 1937 - died Sept. 7, 2008; age 71). Cause of death for Gregory McDonald was prostate cancer. 
*Images are public domain or Creative Commons licensed & sourced via Wikimedia Commons or Flickr, unless otherwise noted*