September 26th Birthdays
If you were born on September 26, you share a birthday with these famous people:
Richard Herd is 86 (nee Richard Herd Jr.)
Octogenarian American actor of TV (T. J. Hooker; Seinfeld; SeaQuest 2032; Simon & Simon; Dallas) and movies (Wolf Lake; The China Syndrome; Corporate Affairs; Anna Nicole; Dog Days of Summer; All the President's Men), born September 26, 1932. (Richard Herd 2005 Photo: Uga30005)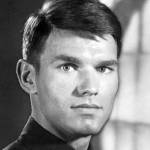 Kent McCord is 76 (nee Kent Franklin McWhirter)

American actor of TV (Jim Reed on Adam-12; The Adventures of Ozzie and Harriet; Dragnet 1967; Galactica 1980; SeaQuest2032; Silk Stalkings), movies (Airplane II: The Sequel; Illicit Behavior), and septuagenarian born September 26, 1942. (Kent McCord 1970 Adam-12 Photo: Universal TV)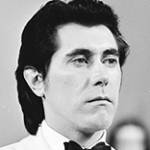 Bryan Ferry is 73
Septuagenarian English rock musician, singer & songwriter with Roxy Music (Love is the Drug; Dance Away; Jealous Guy; Avalon; Angel Eyes; Oh Yeah; Over You) & solo artist (I Put a Spell on You; Kiss and Tell; Slave to Love), born September 26, 1945. (Bryan Ferry 1973 Photo: AVRO Beeld en Geluid)
Mary Beth Hurt is 72 (nee Mary Supinger)
American actress of stage, TV (Tattinger's; Working it Out; Law & Order), and movies (The World According to Garp; D.A.R.Y.L.; Interiors; Compromising Positions; Slaves of New York; Defenseless; Lady in the Water), born September 26, 1946. (Mary Beth Hurt 2013 Photo: Wes Washington)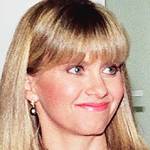 Olivia Newton-John is 70
Grammy Award-winning English-Australian septuagenarian singer (I Honestly Love You; Please Mr. Please; Have You Never Been Mellow; If You Love Me Let Me Know; Hopelessly Devoted to You) and actress (Grease; Xanadu), born September 26, 1948. (Olivia Newton-John 1988 Photo: © 1988 Larry D. Moore)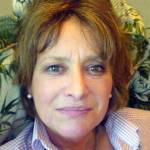 Minette Walters is 69
Edgar Award-winning British crime fiction mystery novelist (The Sculptress; The Ice House; The Scold's Bridle; Acid Row; The Dark Room; The Echo; The Tinder Box; Disordered Minds; The Turn of Midnight; The Devil's Feather), born September 26, 1949. (Minette Walters 2006 Photo: Roland Walters)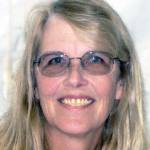 Jane Smiley is 69
American senior, O. Henry Award-winning short story writer (Lily) and Pulitzer Prize-winning novelist (A Thousand Acres; The Greenlanders; The Age of Grief; Some Luck; Golden Age; Horse Heaven; Good Faith; Early Warning) born September 26, 1949. (Jane Smiley 2009 Photo: © 2009 Larry D. Moore)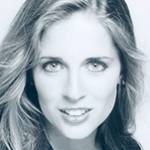 Carlene Carter is 63 (nee Rebecca Carlene Smith)
Sixty-plus American country music songwriter and singer (Come on Back; I Fell in Love; Every Little Thing; The Sweetest Thing; One Love; Unbreakable Heart; I Love You 'Cause I Want To; Do It in a Heartbeat; Baby Ride Easy), born September 26, 1955. (Carlene Carter 1979 Photo: Warner Bros. Records)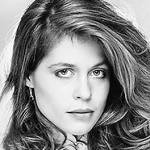 Linda Hamilton is 62
American 60+ actress of TV (Catherine Chandler on Beauty and the Beast; Chuck; Secrets of Midland Heights), movies (Sarah Connor in The Terminator films; Children of the Corn; Black Moon Rising; Mr. Destiny; Dante's Peak), born September 26, 1956. (Linda Hamilton 1982 King's Crossing Photo: ABC TV)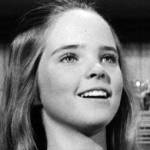 Melissa Sue Anderson is 56
Emmy Award-winning 55+ American-Canadian actress of TV (Mary Ingalls on Little House on the Prairie; The Equalizer; James at 15; The Loneliest Runner) and films (Skatetown, U.S.A.; Chattanooga Choo Choo; Happy Birthday to Me), born September 26, 1962. (Melissa Sue Anderson 1974 Photo: NBC Television)
Lysette Anthony is 55 (nee Lysette Anne Chodzko)
Fifty-plus British model and actress of stage, TV (Marnie Nightingale on Hollyoaks; Night & Day; Crossroads; Dark Shadows; The Bill), movies (A Brilliant Disguise; Without a Clue; Krull; Look Who's Talking Now), and music videos (Summer of '69; Run to You), born September 26, 1963. (Jane Smiley 2009 Photo: © 2009 Larry D. Moore)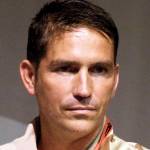 Jim Caviezel is 50 (nee James Patrick Caviezel)
American 50+ actor of TV (John Reese on Person of Interest; The Prisoner) and movies (Frequency; High Crimes; The Count of Monte Cristo; The Passion of the Christ; Angel Eyes; The Thin Red Line; Bobby Jones: Stroke of Genius; Pay it Forward), born September 26, 1968. (Jim Caviezel 2009 Photo: Ewen Roberts)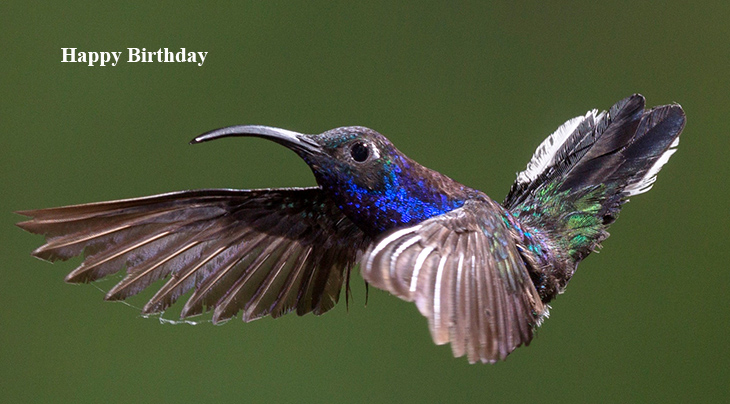 (Hummingbird Photo: Michael Baird via Unsplash)
Happy Birthday to everyone celebrating their birthday on September 26th!
And remembering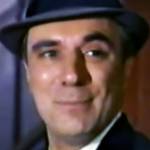 Philip Bosco
Daytime Emmy & Tony Award-winning American actor of stage, TV (Law & Order: Special Victims Unit; Guiding Light; The Doctors and the Nurses), and movies (Walls of Glass; The Money Pit; Suspect; Working Girl; Blue Steel; Milk Money; It Takes Two) (born Sept. 26, 1930 - died Dec. 3, 2018; age 88). Philip Bosco died of dementia complications. (Philip Bosco 1966 Hawk)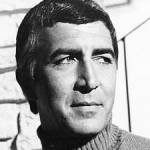 Patrick O'Neal
American actor of TV (Dick and the Duchess; Kaz; Emerald Point N.A.S.; The Doris Day Show; McCloud; Barnaby Jones) and movies (Where Were You When the Lights Went Out?; The Way We Were; Castle Keep; King Rat; A Fine Madness; Matchless) (born Sept. 26, 1927 - died Sept. 9, 1994; age 66). Patrick O'Neal died of respiratory failure. Patrick O'Neal 1968 Photo: MGM)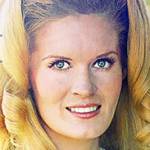 Lynn Anderson
Grammy Award-winning American country music singer ([I Never Promised You a] Rose Garden; You're My Man; How Can I Unlove You; Cry; Keep Me in Mind; What a Man My Man Is; Top of the World; That's a No No) (born Sept. 26, 1947 - died July 30, 2015; age 67). Lynn Anderson died of a heart attack. (Lynn Anderson 1970 Rose Garden Album Cover Photo: Jussi)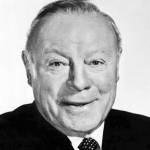 Edmund Gwenn (nee Edmund John Kellaway)
Academy Award-winning English movie actor (Miracle on 34th Street; Mister 880; The Trouble With Harry; The Skin Game; Lassie Come Home; Sylvia Scarlett; The Walking Dead; Pride and Prejudice) (born Sept. 26, 1877 - died Sept. 6, 1959; age 81). Edmund Gwenn died of stroke complications & pneumonia. (Edmund Gwenn 1953 Photo: Barkin, Herman & Associates)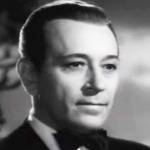 George Raft (nee George Ranft)

American dancer-actor of TV (I'm the Law) & movies (Scarface; Night After Night; The Bowery; All of Me; Bolero; Rumba; She Couldn't Take It; Yours for the Asking; Johnny Angel; Invisible Stripes; Broadway; Some Like it Hot; They Drive By Night; A Bullet for Joey; Black Widow) (born Sept. 26, 1901 - died Nov. 24, 1980; age 79). George Raft died of leukemia. (George Raft 1946 Mr. Ace)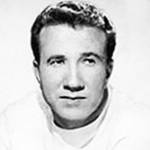 Marty Robbins (nee Martin David Robinson)
Grammy Award-winning American Country Music Hall of Fame songwriter & singer (A White Sport Coat; Just Married; El Paso; Don't Worry; Devil Woman), NASCAR driver, actor & host of TV and movies (The Ballad of a Gunfighter), (born Sept. 26, 1925 - died Dec. 8, 1982; age 57). Marty Robbins died a few days after a heart attack. (Marty Robbins 1966 Photo: Columbia Records)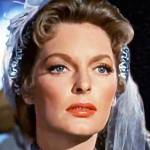 Julie London (nee Julie Peck)
American singer (Cry Me a River) and actress of TV (Dixie McCall on Emergency!) &  movies (The George Raft Story; The 3rd Voice; Man of the West; The Fat Man; Saddle the Wind; The Great Man; Task Force; Tap Roots) (born Sept. 26, 1926 - died Oct. 18, 2000; age 74). Julie London died of cardiac arrest. (Julie London 1959 The Wonderful Country Trailer)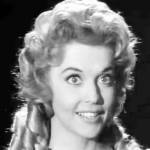 Donna Douglas (nee Doris Ione Smith)
American actress of TV (Elly May Clampett on The Beverly Hillbillies; The Steve Allen Plymouth Show; Checkmate; The Twilight Zone; Mister Ed) and movies (Frankie and Johnny; Career; Lover Come Back), gospel singer, cookbook and children's author (born Sept. 26, 1932 - died Jan. 1, 2015; age 82). Donna Douglas died of pancreatic cancer. (Donna Douglas 1960 Thriller)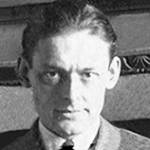 T. S. Eliot (nee Thomas Stearns Eliot)
American-English literary critic, playwright (The Cocktail Party; Murder in the Cathedral), and Nobel Prize-winning poet (The Love Song of J. Alfred Prufrock; Ash-Wednsday; Four Quartets; The Waste Land; The Hollow Men) (born Sept. 26, 1888 - died Jan. 4, 1965; age 76). T. S. Eliot died of emphysema. (T. S. Eliot 1924 Photo: Lady Ottoline Morrell)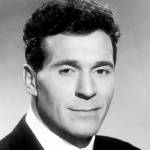 Jack LaLanne (nee Francois Henri LaLanne; "Godfather of Fitness")
American bodybuilder, fitness equipment designer (Smith machine), nutrition & exercise expert (The Jack LaLanne Show), author (The Jack LaLanne Way to Vibrant Health), founder of LaLanne's European Health Spas (born Sept. 26, 1914 - died Jan. 23, 2011; age 96). Jack LaLanne died of pneumonia & respiratory failure. (Jack LaLanne 1961 Photo: Cliff Riddle)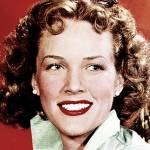 Barbara Britton (nee Barbara Maurine Brantingham)
American actress of radio, TV (Pam North on Mr. and Mrs. North; One Life to Live) and movies (The Virginian; I Shot Jesse James; Albuquerque; Captain Kidd; Till We Meet Again; The Fabulous Suzanne; Reap The Wild Wind) (born Sept. 26, 1919 - died Jan. 17, 1980; age 60). Barbara Britton died of pancreatic cancer. (Barbara Britton 1953 Photo: Macfadden Publications)
*Images are public domain or Creative Commons licensed & sourced via Wikimedia Commons, Vimeo, YouTube, or Flickr, unless otherwise noted*