September 26th Birthdays
If you were born on September 26, you share a celebrity birthday with these famous people: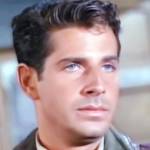 Jonathan Goldsmith is 85 (aka Jonathan Lippe)
American actor of TV (The Most Interesting Man in the World ads; Gunsmoke; Barnaby Jones; Trapper John, M.D.; Petrocelli; Knots Landing; Dynasty; The Streets of San Francisco; St. Elsewhere; The F.B.I.; Murder, She Wrote; Mannix), born September 26, 1938. (Jonathan Goldsmith 1966 12 O'Clock High)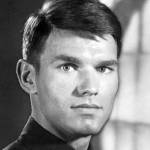 Kent McCord is 81 (nee Kent Franklin McWhirter)

American actor of TV (Jim Reed on Adam-12; The Adventures of Ozzie and Harriet; Dragnet 1967; Galactica 1980; SeaQuest2032; Silk Stalkings; Rowan & Martin's Laugh-In), movies (Airplane II: The Sequel; Illicit Behavior), born September 26, 1942. (Kent McCord 1970 Adam-12 Photo: Universal TV)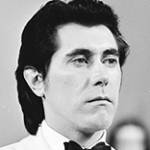 Bryan Ferry is 78 (ex-partner of Jerry Hall) 
English musician, singer & songwriter with Rock and Roll Hall of Fame band Roxy Music (Love is the Drug; Dance Away; Jealous Guy; Avalon; Angel Eyes; Over You; More Than This), & solo artist (I Put a Spell on You; Kiss and Tell; Slave to Love), born September 26, 1945. (Bryan Ferry 1973: AVRO Beeld en Geluid)
Mary Beth Hurt is 77 (nee Mary Supinger; married Paul Shrader)
American actress of TV (Tattinger's; Working it Out; Law & Order) & films (The World According to Garp; D.A.R.Y.L.; Interiors; Compromising Positions; Parents; Slaves of New York; Defenseless; Lady in the Water; Shimmer), born September 26, 1946. Ex of William Hurt. (Mary Beth Hurt 2013: Wes Washington)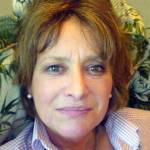 Minette Walters is 74
Edgar Award-winning British crime fiction mystery novelist (The Sculptress; The Ice House; The Scold's Bridle; Acid Row; The Dark Room; The Echo; The Tinder Box; Disordered Minds; The Turn of Midnight; The Devil's Feather), born September 26, 1949. (Minette Walters 2006 Photo: Roland Walters)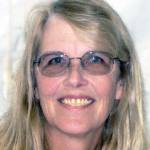 Jane Smiley is 74
O. Henry Award-winning American short story writer (Lily) and Pulitzer Prize-winning novelist (A Thousand Acres; The Greenlanders; The Age of Grief; Some Luck; Golden Age; Horse Heaven; Good Faith; Early Warning; True Blue) born September 26, 1949. (Jane Smiley 2009 Photo: © 2009 Larry D. Moore)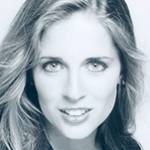 Carlene Carter is 68 (nee Rebecca Carlene Smith; daughter of June Carter)
American country music songwriter & singer (Come on Back; I Fell in Love; Every Little Thing; The Sweetest Thing; One Love; Unbreakable Heart; I Love You 'Cause I Want To; Do It in a Heartbeat; Baby Ride Easy), born September 26, 1955. Ex of Nick Lowe. (Carlene Carter 1979: Warner Bros. Records)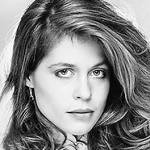 Linda Hamilton is 67 (ex of Bruce Abbott & James Cameron)
American actress of TV (Catherine Chandler on Beauty and the Beast; Chuck; Secrets of Midland Heights), movies (Sarah Connor in The Terminator films; Children of the Corn; Black Moon Rising; Mr. Destiny; Dante's Peak), born September 26, 1956. (Linda Hamilton 1982 King's Crossing Photo: ABC TV)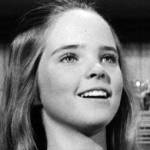 Melissa Sue Anderson is 61
Emmy Award-winning American-Canadian actress of TV (Mary Ingalls on Little House on the Prairie; The Equalizer; James at 15; The Loneliest Runner) and films (Skatetown, U.S.A.; Chattanooga Choo Choo; Happy Birthday to Me), born September 26, 1962. (Melissa Sue Anderson 1974 Photo: NBC Television)
Lysette Anthony is 60 (nee Lysette Anne Chodzko)
British model and actress of stage, TV (Marnie Nightingale on Hollyoaks; Night & Day; Crossroads; Dark Shadows; The Bill), movies (A Brilliant Disguise; Without a Clue; Krull; Look Who's Talking Now), and music videos (Summer of '69; Run to You), born September 26, 1963. (Jane Smiley 2009 Photo: © 2009 Larry D. Moore)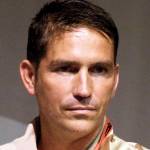 Jim Caviezel is 55 (nee James Patrick Caviezel)
American actor of TV (John Reese on Person of Interest; The Prisoner) and movies (Frequency; High Crimes; The Count of Monte Cristo; The Passion of the Christ; Angel Eyes; The Thin Red Line; Bobby Jones: Stroke of Genius; Pay it Forward), born September 26, 1968. (Jim Caviezel 2009 Photo: Ewen Roberts)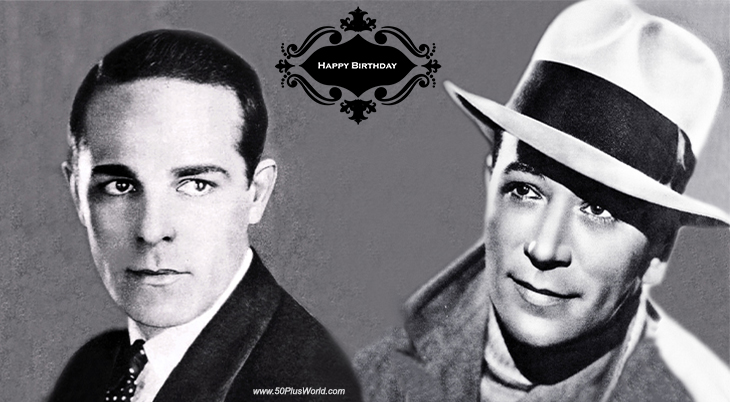 (Antonio Moreno 1925 | George Raft 1932)
Happy Birthday to everyone celebrating their birthday on September 26th!
Remember these September 26th Famous Birthdays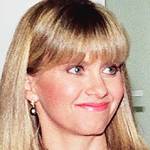 Olivia Newton-John (ex of Matt Lattanzi)
Grammy-winning English-Australian singer (I Honestly Love You; Please Mr. Please; Have You Never Been Mellow; If You Love Me Let Me Know; Hopelessly Devoted to You; Physical; Summer Nights) and actress (Grease; Xanadu) (born Sept. 26, 1948 – died Aug. 8, 2022; age 73). Olivia Newton-John died of breast cancer. (Olivia Newton-John 1988 Photo: © 1988 Larry D. Moore)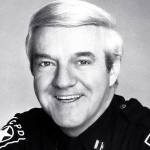 Richard Herd (nee Richard Thomas Herd Jr.)
American actor of TV (Capt. Dennis Sheridan on T. J. Hooker; Seinfeld; SeaQuest 2032; Simon & Simon; Dallas; Knots Landing) and movies (Wolf Lake; The China Syndrome; Corporate Affairs; Anna Nicole; Dog Days of Summer; All the President's Men; The Mule; F.I.S.T.) (born Sept. 26, 1932 – died May 26, 2020; age 87). Richard Herd died of cancer. (Richard Herd 1982 Photo: ABC)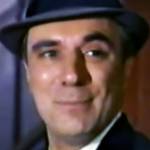 Philip Bosco
Daytime Emmy & Tony Award-winning American Theater Hall of Fame actor of Broadway, TV (Law & Order: Special Victims Unit; Guiding Light; The Doctors and the Nurses), & movies (Walls of Glass; The Money Pit; Suspect; Working Girl; Blue Steel; Milk Money; It Takes Two) (born Sept. 26, 1930 – died Dec. 3, 2018; age 88). (Philip Bosco 1966 Hawk)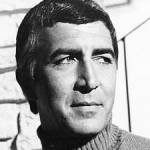 Patrick O'Neal (married Cynthia Baxter O'Neal)
American Korean War veteran, actor of TV (Dick and the Duchess; Emerald Point N.A.S.; The Doris Day Show; McCloud; Barnaby Jones) & films (Where Were You When the Lights Went Out?; The Way We Were; Castle Keep; King Rat; A Fine Madness; In Harm's Way; From the Terrace; The Mad Magician) (born Sept. 26, 1927 – died Sept. 9, 1994; age 66). Patrick O'Neal 1968: MGM)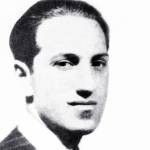 George Gershwin (nee Jacob Gershwine; brother of Ira Gershwin)
American Theater Hall of Fame pianist & composer of classical, jazz & popular music (Rhapsody in Blue; Swanee; I Got Rhythm; Summertime; Embraceable You; Someone to Watch Over Me; S'Wonderful), operas (Porgy and Bess), & film scores (Shall We Dance; An American in Paris; Delicious) (born Sept. 26, 1898 – died July 11, 1937; age 38). (George Gershwin 1930)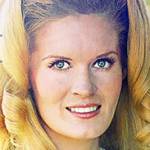 Lynn Anderson (ex of Glenn Sutton; partner of Mentor Williams)
Grammy Award-winning American country music singer ([I Never Promised You a] Rose Garden; You're My Man; How Can I Unlove You; Cry; Keep Me in Mind; What a Man My Man Is; Top of the World; That's a No No; If I Kiss You) (born Sept. 26, 1947 – died July 30, 2015; age 67). Lynn Anderson died of a heart attack. (Lynn Anderson 1970 Rose Garden Album Cover Photo: Jussi)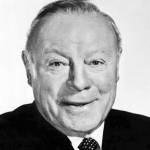 Edmund Gwenn (nee Edmund John Kellaway; brother of Arthur Chesney)
Oscar-winning English movie actor (Miracle on 34th Street; Mister 880; The Trouble With Harry; Life With Father; Lassie Come Home; Sylvia Scarlett; Foreign Correspondent; Pride and Prejudice; The Skin Game) & WWI veteran (born Sept. 26, 1877 – died Sept. 6, 1959; age 81). Cousin of Cecil Kellaway; ex of Minnie Terry. (Edmund Gwenn 1953 Photo: Barkin, Herman & Associates)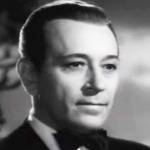 George Raft (nee George Ranft; partner of Virginia Pine, Betty Grable, etc.)

American dancer-actor of Broadway, TV, & films (Scarface; Night After Night; Madame Racketeer; The Bowery; All of Me; Bolero; Rumba; She Couldn't Take It; Yours for the Asking; Johnny Angel; Invisible Stripes; Broadway; Some Like it Hot; Souls at Sea; They Drive By Night; Palmy Days; A Bullet for Joey; The Glass Key) (born Sept. 26, 1901 – died Nov. 24, 1980; age 79). (George Raft 1946 Mr. Ace)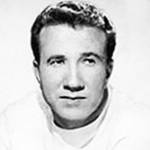 Marty Robbins (nee Martin David Robinson)
Grammy Award-winning American Country Music Hall of Fame songwriter & singer (A White Sport Coat; Just Married; El Paso; Don't Worry; Devil Woman; Big Iron; They're Hanging Me Tonight; The Master's Call), NASCAR driver, actor & host of TV and movies (The Ballad of a Gunfighter), (born Sept. 26, 1925 – died Dec. 8, 1982; age 57). (Marty Robbins 1966 Photo: Columbia Records)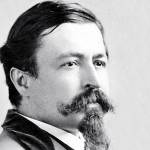 Thomas Nast
German-American artist, "Father of the American Cartoon" political cartoonist (Harper's Weekly; New York Illustrated News; Illustrated London News; Frank Leslie's Illustrated Newspaper; Nast's Illustrated Almanac), and caricaturist (Jefferson Davis; Boss Tweed; President Johnson) (born Sept. 26, 1840 – died Dec. 7, 1902; age 62). (Thomas Nast c. 1860s -1880s: Napoleon Sarony)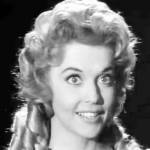 Donna Douglas (nee Doris Ione Smith)
American actress of TV (Elly May Clampett on The Beverly Hillbillies; The Steve Allen Plymouth Show; Checkmate; The Twilight Zone; Mister Ed) and movies (Frankie and Johnny; Career; Lover Come Back), gospel singer, cookbook and children's author (born Sept. 26, 1932 – died Jan. 1, 2015; age 82). Donna Douglas died of pancreatic cancer. (Donna Douglas 1960 Thriller)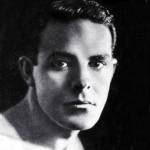 Antonio Moreno (nee Antonio Garrido Monteagudo)
Spanish-American classic & silent film actor (The Searchers; Strongheart; Look Your Best; The Exciters; The Spanish Dancer; The Border Legion; It; My American Wife; Learning to Love; Beverly of Graustark; The Temptress; The Whip Woman; The Midnight Taxi; Captain From Castile), "King of the Cliff-Hangers" (born Sept. 26, 1887 – died Feb. 15, 1967; age 79). (Antonio Moreno 1919: Bangs, N.Y.)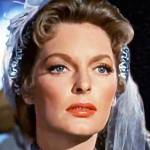 Julie London (nee Julie Peck; married Bobby Troup; ex of Jack Webb)
American singer (Cry Me a River) and actress of TV (Dixie McCall on Emergency!) &  movies (The George Raft Story; The 3rd Voice; Man of the West; The Fat Man; Saddle the Wind; The Great Man; Task Force; The Red House; Tap Roots) (born Sept. 26, 1926 – died Oct. 18, 2000; age 74). Julie London died of cardiac arrest. (Julie London 1959 The Wonderful Country Trailer)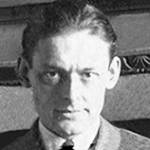 T. S. Eliot (nee Thomas Stearns Eliot)
American-English literary critic, playwright (The Cocktail Party; Murder in the Cathedral), and Nobel Prize-winning poet (The Love Song of J. Alfred Prufrock; Ash-Wednesday; Four Quartets; The Waste Land; The Hollow Men) and essayist (The Sacred Wood) (born Sept. 26, 1888 – died Jan. 4, 1965; age 76). T. S. Eliot died of emphysema. (T. S. Eliot 1924 Photo: Lady Ottoline Morrell)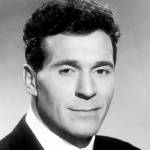 Jack LaLanne (nee Francois Henri LaLanne; "Godfather of Fitness")
American bodybuilder, fitness equipment designer (Smith machine), nutrition & exercise expert (The Jack LaLanne Show), author (The Jack LaLanne Way to Vibrant Health), founder of LaLanne's European Health Spas (born Sept. 26, 1914 – died Jan. 23, 2011; age 96). Jack LaLanne died of pneumonia & respiratory failure. (Jack LaLanne 1961 Photo: Cliff Riddle)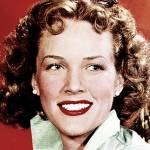 Barbara Britton (nee Barbara Maurine Brantingham)
American actress of radio, TV (Pam North on Mr. and Mrs. North; One Life to Live) and movies (The Virginian; I Shot Jesse James; Albuquerque; Captain Kidd; Till We Meet Again; The Fabulous Suzanne; Reap The Wild Wind) (born Sept. 26, 1919 – died Jan. 17, 1980; age 60). Barbara Britton died of pancreatic cancer. (Barbara Britton 1953 Photo: Macfadden Publications)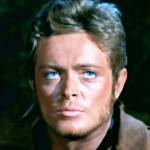 Michael Blodgett (ex of Meredith Baxter)
American screenwriter (Turner & Hooch; Rent-a-Cop; The White Raven; Run) and actor of TV (Tad on Never Too Young; Family Affair; The Alfred Hitchcock Hour) and movies (Beyond the Valley of the Dolls; The Velvet Vampire; The Ultimate Thrill; Jukebox) (born Sept. 26, 1939 – died Nov. 14, 2007; age 68). Michael Blodgett died of a heart attack. (Michael Blodgett 1967 Daniel Boone)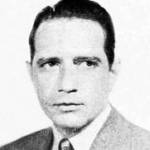 Donald Cook
American film actor (The Public Enemy; Baby Face; The Spanish Cape Mystery; Blonde Ransom; Safe in Hell; Side Show; Private Jones; The Mad Genius; The Trial of Vivienne Ware; Show Boat; Roseland; The Penguin Pool Murder; Viva Villa!; The Woman I Stole; The Circus Queen Murder; Ellis Island) (born Sept. 26, 1901 – died Oct. 1, 1961; age 60). (Donald Cook 1937 Photo: Picture-Play)
*Images are public domain or Creative Commons licensed & sourced via Wikimedia Commons, Vimeo, YouTube, or Flickr, unless otherwise noted*