February 22nd Birthdays
If you were born on February 22nd you share a birthday with these famous people: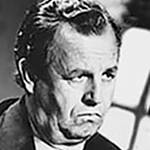 Paul Dooley is 92 (nee Paul Brown)
American writer, comedian, voice & character actor of TV (Grace Under Fire; The Practice; Dream On) and movies (Breaking Away; Kiss Me Goodbye; Sixteen Candles; Runaway Bride; Cars; Hairspray; Popeye; Paternity), born February 22, 1928. (Paul Dooley 1988 Lip Service Photo: HBO)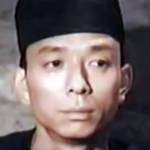 James Hong is 91
American character & voice over actor of TV (Jigsaw John; The New Adventures of Charlie Chan; Kung Fu; Dynasty; Hawaii Five-O; Falcon Crest) and movies (Flower Drum Song; Chinatown; Blade Runner; Waynes World 2; The Hawaiians; Kung Fu Panda), born February 22, 1929. (James Hong 1959 Zorro)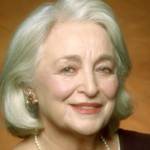 Rebecca Schull is 90 (nee Rebecca Anna Wattenberg)

American character actress of stage, TV (Fay on Wings; Twyla Ralston on One Life to Live; Chasing Life; Suits; Ryan's Hope), movies (That Darn Cat; The Odd Couple II; Analyze This; United 93; The Soldier; My Life), born February 22, 1929. (Rebecca Schull Photo: Poetry In Motion)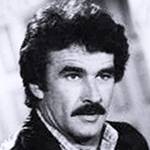 Geoffrey Scott is 78
American actor of TV (Mark Jennings on Dynasty; David McAllister on General Hospital; Jeffrey Jordan on Where the Heart Is; Sky Rumson on Dark Shadows; Cannon; Kojak; Guiding Light) and movies (The Morning After; Under Crystal Lake), born February 22, 1942. (Geoffrey Scott 1983 Photo: ABC TV)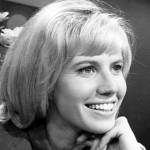 Leslie Charleson is 75
American actress on TV (Monica Quartermaine on General Hospital, Port Charles & General Hospital: Night Shift; As the World Turns; Love is a Many Splendored Thing; A Flame in the Wind) & movies (The Day of the Dolphin; Revenge), born February 22, 1945. (Leslie Charleson 1967 Photo: CBS)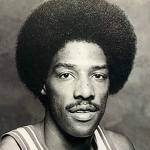 Julius Erving is 70 (nee Julius Winfield Erving II; "Dr. J.")
Retired American ABA/NBA Basketball Hall of Fame player (Virginia Squires, New Nets, Brooklyn Nets, Philadelphia 76ers), 1983 NBA Champion, 1981 NBA Most Valuable Player & 3-time ABA MVP (1974-1976), born February 22, 1950. (Julius Erving 1976 Photo: NBA)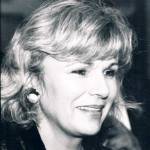 Julie Walters is 70
English actress of stage, TV, and movies (Educating Rita; Billy Elliot; Personal Services; Stepping Out, Calendar Girls; Mamma Mia!; Harry Potter and the Sorcerer's Stone and Harry Potter sequels; Becoming Jane), born February 22, 1950. (Julie Walters c. 1989 Photo: Press Association)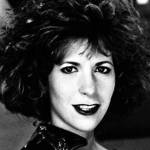 Ellen Greene is 69
American singer, character & voice over actress of stage, movies (Little Shop of Horrors; Talk Radio; One Fine Day; Next Stop, Greenwich Village; Rock-A-Doodle), and TV (Pushing Daisies; The Young and the Restless), born February 22, 1951. (Ellen Greene c. 1989 Glory! Glory! Photo: HBO)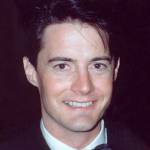 Kyle MacLachlan is 61
American actor of stage, TV (Desperate Housewives; Twin Peaks; Sex and the City; Portlandia; How I Met Your Mother; The Good Wife; Agents of S.H.I.E.L.D.) & movies (Dune; Blue Velvet; The Boyfriend School; The Doors; The Flintstones) born February 22, 1959. (Kyle MacLachlan 1990 Photo: Alan Light)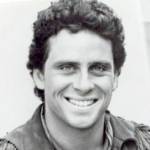 Ethan Wayne is 58 (nee John Ethan Wayne)
American stuntman & actor of TV (Officer Matt Doyle on The New Adam-12; Storm Logan on The Bold and the Beautiful) and movies (The Blues Brothers; Big Jake; Scream; The Return of the Living Dead; Baby Geniuses) born February 22, 1962. (John Ethan Wayne 1987 Photo: NBC)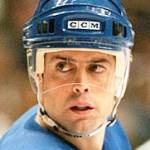 Pat LaFontaine is 55
Hockey Hall of Fame 50+ American NHL professional hockey player (New York Islanders; Buffalo Sabres; New York Rangers), 5-time NHL All-Star, and 1994 Bill Masterton Memorial Trophy winner born February 22, 1965. (Pat LaFontaine 1997-98 Photo: Håkan Dahlström / Fotopedia)
Thorsten Kaye is 54
German-English actor of stage, TV (Zach Slater on All My Children; Smash; Ridge Forrester on The Bold and the Beautiful; One Life to Live; Port Charles) and movies (The Silencers; Occupant; Animal; But Deliver Us From Evil), born February 22, 1966.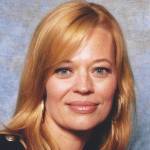 Jeri Ryan is 52 (nee Jeri Lynn Zimmerman)
German-American actress of TV (Seven of Nine on Star Trek: Voyager; Ronnie Cooke on Boston Public; Shark; Body of Proof; Bosch; Leverage; Major Crimes; Helix; Dark Skies) and movies (Down with Love; Dracula 2000), born February 22, 1968. (Jeri Ryan 2012 Photo: Commander Idham)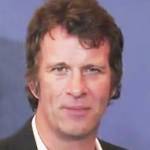 Thomas Jane is 51 (nee Thomas Elliott III)
American actor of movies (Deep Blue Sea; The Punisher; The Thin Red Line; The Sweetest Thing; Under Suspicion; Original Sin; The Tripper; The Mist; Dark Country; Drive Hard; USS Indianapolis: Men of Courage) and TV (Hung; 61*; The Expanse), born February 22, 1969. (Thomas Jane 2012 ComicBible)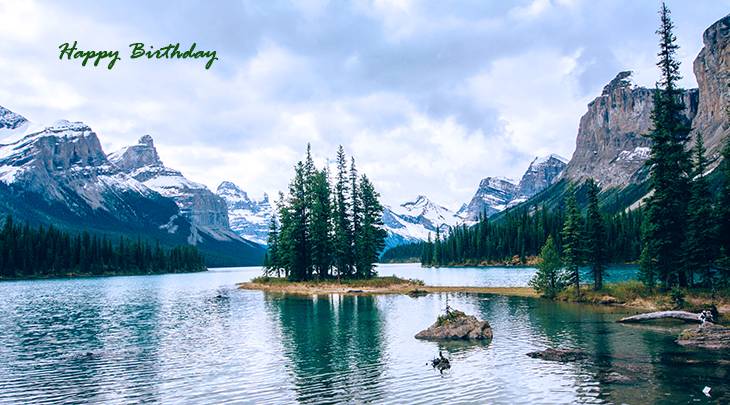 (Spirit Island, Alberta, Canada Photo: Gabriel Perelman via Unsplash)
Happy Birthday to everyone celebrating their birthday on February 22nd!
And remembering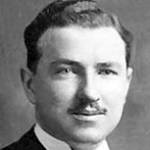 Morley Callaghan
Canadian playwright, author (That Summer in Paris; Luke Baldwin's Vow; Such is My Beloved; A Time for Judas), and journalist (The Toronto Star, Saturday Evening Post, The New Yorker, Maclean's) (born Feb. 22, 1903 – died Aug. 25, 1990; age 87). Cause of death for Morley Callaghan is unknown. (Morley Callaghan 1938 Photo: George Freeland | Law Society of Upper Canada)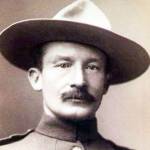 Robert Baden-Powell (Robert Stephenson Smyth Baden-Powell)
English Lieutenant-General Army officer, author (Scouting for Boys), founder of The Boy Scouts Association, The International Scouting Movement, and the Girl Guides (born Feb. 22, 1857 – died Jan. 9, 1941; age 83). Cause of death for Robert Baden-Powell is unknown. (Robert Baden-Powell 1896 Photo: Francis Henry Hart /National Portrait Gallery)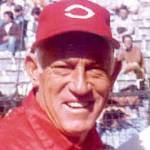 Sparky Anderson (nee George Lee Anderson)

American Baseball Hall of Fame MLB baseball player (Philadelphia Phillies) and coach (Cincinnati Reds, Detroit Tigers) with 3 World Series championships (1975, 1976 & 1984), 2-time AL Manager of the Year (1984 & 1987) (born Feb. 22, 1934 – died Nov. 4, 2010; age 76). Sparky Anderson had dementia before he died. (Sparky Anderson 1981 Photo: R Oh Sparky3)
Emmy Award-winning American actor of TV (Father Knows Best; Marcus Welby, M.D.) & movies (The Canterville Ghost; Spitfire; Carolina; Northwest Passage; Western Union; Crossfire; The Enchanted Cottage; That Forsyte Woman) (born Feb. 22, 1907 – died July 21, 1998; age 91). Robert Young died of respiratory failure. (Robert Young 1938 The Shining Hour Trailer)
Sheldon Leonard (nee Sheldon Leonard Bershad)
American actor of TV, (Big Eddie; Make Room For Daddy) and movies (It's a Wonderful Life; Guys and Dolls), screenwriter, director & producer (The Dick Van Dyke Show, The Andy Griffith Show; I Spy; Gomer Pyle U.S.M.C.; My World and Welcome To It) (born Feb. 22, 1907 – died Jan. 11, 1997; age 89). Cause of death for Sheldon Leonard unknown. (Sheldon Leonard 1944 Timber Queen)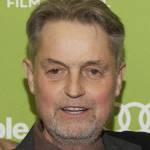 Jonathan Demme (nee Robert Jonathan Demme)

Academy Award-winning American director, screenwriter, and producer (The Silence of the Lambs; Something Wild; Swing Shift; Philadelphia; The Manchurian Candidate; Melvin and Howard; Beloved) (born Feb. 22, 1944 – died May 7, 2017; age 90). Jonathan Demme died of heart disease and esophageal cancer complications. (Jonathan Demme 2015 Photo: Montclair Film)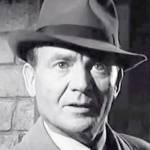 John Mills (nee Lewis Ernest Watts Mills; Sir John Mills)
Academy Award-winning English movie actor (Ryan's Daughter; Hobson's Choice; Great Expectations; The Truth About Spring; Gandhi; Goodbye, Mr. Chips; Waterloo Road; Swiss Family Robinson; Scott of the Antarctic; The Chalk Garden; King Rat) (born Feb. 22, 1908 – died Apr. 23, 2005; age 97). John Mills died after a chest infection. (John Mills 1959 Tiger Bay Screenshot)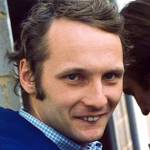 Niki Lauda (nee Andreas Nikolaus Lauda)
Austrian senior citizen and retired Formula One (March, BRM, Ferrari, Brabham, McLaren) racing car driver, 3-time F1 World Driver's Champion (1975, 1977, 1984), founder of Lauda Air and Niki airlines (born Feb. 22, 1949 – died May 21, 2019; age 70). Niki Lauda had a lung transplant in 2018 and died of kidney problem complications. (Niki Lauda 1974 Photo: Gillfoto)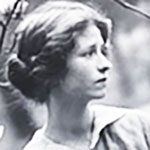 Edna St. Vincent Millay (aka Nancy Boyd)
American playwright (The Lamp and the Bell; Aria da capo), winner of the 1923 Pulitzer Prize for Poetry (The Ballad of the Harp-Weaver; Renascence; Fatal Interview; Love is Not All; The Murder of Lidice; Wine From These Grapes) (born Feb. 22, 1892 – died Oct. 19, 1950; age 58). Edna St. Vincent Millay died of a heart attack after a fall. (Edna St. Vincent Millay 1914 Photo: Arnold Genthe)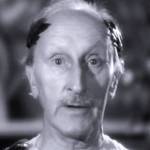 Etienne Giradot
British actor of stage and film (The Story of Vernon and Irene Castle; Fast and Loose; Twentieth Century; Breakfast for Two; Grand Old Girl; Port of Seven Seas; There Goes My Heart; Hearts Divided; Curly Top; Blood Money; The Bishop Misbehaves) (born Feb. 22, 1856 – died Nov. 10, 1939; age 83). Cause of death for Etienne Giradot is unknown. (Etienne Giradot 1936 College Holiday)
*Images are public domain or Creative Commons licensed & sourced via Wikimedia Commons, Vimeo, or Flickr, unless otherwise noted*