February 22nd Birthdays
If you were born on February 22nd you share a birthday with these famous people:
Paul Dooley is 90 (nee Paul Brown)
American writer, comedian, voice & character actor of TV (Grace Under Fire; The Practice; Dream On) and movies (Breaking Away; Kiss Me Goodbye; Sixteen Candles; Runaway Bride; Cars; Hairspray; Popeye; Paternity), and nonagenarian senior born February 22, 1928. (Paul Dooley 1988 Lip Service Photo: HBO)
James Hong is 89
Octogenarian American actor on TV (The New Adventures of Charlie Chan; Jigsaw John; Dynasty; General Hospital), movies (Flower Drum Song; Chinatown; Blade Runner; Waynes World 2; The Hawaiians; Kung Fu Panda), born February 22, 1929. (James Hong 1967 I Spy Screenshot)
Rebecca Schull is 88 (nee Rebecca Anna Wattenberg)

American character actress on stage, TV (Wings, One Life to Life, Chasing Life, Suits), movies (That Darn Cat, The Odd Couple II, Analyze This, United 93), and octogenarian senior citizen born February 22, 1929. (Buck Henry 1978 Photo: Alan Light)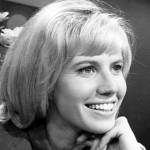 Leslie Charleson is 73
Septuagenarian American actress on TV (Monica Quartermaine on General Hospital, Port Charles & General Hospital: Night Shift; As the World Turns; Love is a Many Splendored Thing; A Flame in the Wind) & movies (The Day of the Dolphin; Revenge), born February 22, 1945. (Leslie Charleson 1967 Photo: CBS)
Niki Lauda is 69 (nee Andreas Nikolaus Lauda)
Austrian senior citizen and retired Formula One (March, BRM, Ferrari, Brabham, McLaren) racing car driver, 3-time F1 World Driver's Champion (1975, 1977, 1984), founder of Lauda Air and Niki airlines, born February 22, 1949. (Niki Lauda 1974 Photo: Gillfoto)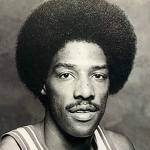 Julius Erving is 68 (nee Julius Winfield Erving II; "Dr. J.")
Retired American ABA/NBA Basketball Hall of Fame player (Virginia Squires, New Nets, Brooklyn Nets, Philadelphia 76ers), 1983 NBA Champion, 1981 NBA Most Valuable Player & 3-time ABA MVP (1974-1976), and senior citizen born February 22, 1950. (Julius Erving 1976 Photo: NBA)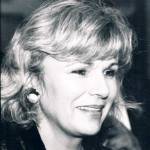 Julie Walters is 68
English senior citizen and actress of stage, TV, and movies (Educating Rita; Billy Elliot; Personal Services; Stepping Out, Calendar Girls; Mamma Mia!; Harry Potter and the Sorcerer's Stone and Harry Potter sequels; Becoming Jane), born February 22, 1950. (Julie Walters c. 1989 Photo: Press Association)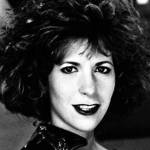 Ellen Greene is 67
American senior citizen, singer, voice & character actress of stage, movies (Little Shop of Horrors; Talk Radio; One Fine Day; Next Stop, Greenwich Village; Rock-A-Doodle), and TV (Pushing Daisies; The Young and the Restless), born February 22, 1951. (Ellen Greene c. 1989 Glory! Glory! Photo: HBO)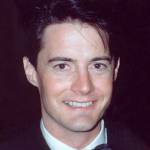 Kyle MacLachlan is 59
American actor of stage, TV (Desperate Housewives; Twin Peaks; Portlandia; Sex and the City; How I Met Your Mother; The Good Wife; Agents of S.H.I.E.L.D.) & movies (Dune; Blue Velvet; The Boyfriend School; The Doors; The Flintstones; Showgirls) born February 22, 1959. (Kyle MacLachlan 1990 Photo: Alan Light)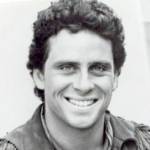 Ethan Wayne is 56 (nee John Ethan Wayne)
American stuntman & actor on TV (Officer Matt Doyle on The New Adam-12; Storm Logan on The Bold and the Beautiful) and in movies (The Blues Brothers; Big Jake; Scream; The Return of the Living Dead; Baby Geniuses) born February 22, 1962. (John Ethan Wayne 1987 Photo: NBC)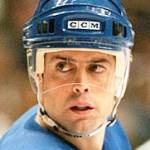 Pat LaFontaine is 53
Hockey Hall of Fame American NHL professional hockey player (New York Islanders; Buffalo Sabres; New York Rangers), 5-time NHL All-Star, and 1994 Bill Masterton Memorial Trophy winner born February 22, 1965. (Pat LaFontaine 1997-98 Photo: Håkan Dahlström / Fotopedia)
Thorsten Kaye is 52
German-English actor of stage, TV (Zach Slater on All My Children; Smash; Ridge Forrester on The Bold and the Beautiful; One Life to Live; Port Charles) and movies (The Silencers; Occupant; Animal; But Deliver Us From Evil), born February 22, 1966.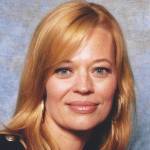 Jeri Ryan is 50 (nee Jeri Lynn Zimmerman)
German-American actress of TV (Seven of Nine on Star Trek: Voyager; Ronnie Cooke on Boston Public; Shark; Body of Proof; Bosch; Leverage; Major Crimes; Helix; Dark Skies) and movies (Down with Love; Dracula 2000), born February 22, 1968. (Jeri Ryan 2012 Photo: Commander Idham)
(Photo: Gary Bendig via Unsplash)
Happy Birthday to everyone celebrating their birthday on February 22, 2018!
And remembering
Morley Callaghan
Canadian playwright, author (That Summer in Paris; Luke Baldwin's Vow; Such is My Beloved; A Time for Judas), and journalist (The Toronto Star, Saturday Evening Post, The New Yorker, Maclean's) (born Feb. 22, 1903 - died Aug. 25, 1990; age 87). Cause of death for Morley Callaghan is unknown. (Morley Callaghan 1938 Photo: George Freeland | Law Society of Upper Canada)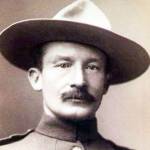 Robert Baden-Powell (Robert Stephenson Smyth Baden-Powell)
English Lieutenant-General Army officer, author (Scouting for Boys), founder of The Boy Scouts Association, The International Scouting Movement, and the Girl Guides (born Feb. 22, 1857 - died Jan. 9, 1941; age 83). Cause of death for Robert Baden-Powell is unknown. (Robert Baden-Powell 1896 Photo: Francis Henry Hart /National Portrait Gallery)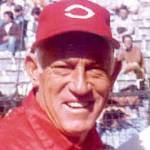 Sparky Anderson (nee George Lee Anderson)

American Baseball Hall of Fame MLB baseball player (Philadelphia Phillies) and coach (Cincinnati Reds, Detroit Tigers) with 3 World Series championships (1975, 1976 & 1984), 2-time AL Manager of the Year (1984 & 1987) (born Feb. 22, 1934 - died Nov. 4, 2010; age 76). Sparky Anderson had dementia before he died. (Sparky Anderson 1981 Photo: R Oh Sparky3)  
Robert Young

Emmy Award-winning American actor of TV (Father Knows Best; Marcus Welby, M.D.) & movies (The Canterville Ghost; Spitfire; Carolina; Northwest Passage; Western Union; H. M. Pulham, Esq.; The Enchanted Cottage; That Forsyte Woman) (born Feb. 22, 1907 - died July 21, 1998; age 91). Robert Young died of respiratory failure. (Robert Young 1973 Marcus Welby, M.D. Photo: ABC)
Sheldon Leonard (nee Sheldon Leonard Bershad)
American actor of TV, (Big Eddie; Make Room For Daddy) and movies (It's a Wonderful Life; Guys and Dolls), screenwriter, director & producer (The Dick Van Dyke Show, The Andy Griffith Show; I Spy; Gomer Pyle U.S.M.C.; My World and Welcome To It) (born Feb. 22, 1907 - died Jan. 11, 1997; age 89). Cause of death for Sheldon Leonard unknown. (Sheldon Leonard 1967 I Spy Screenshot)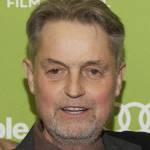 Jonathan Demme (nee Robert Jonathan Demme)

Academy Award-winning American director, screenwriter, and producer (The Silence of the Lambs; Something Wild; Swing Shift; Philadelphia; The Manchurian Candidate; Melvin and Howard; Beloved) (born Feb. 22, 1944 - died May 7, 2017; age 90). Jonathan Demme died of heart disease and esophageal cancer complications. (Jonathan Demme 2015 Photo: Montclair Film)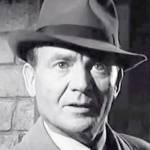 John Mills (nee Lewis Ernest Watts Mills; Sir John Mills)
Academy Award-winning English movie actor (Ryan's Daughter; Hobson's Choice; Great Expectations; The Truth About Spring; Gandhi; Goodbye, Mr. Chips; Waterloo Road; Swiss Family Robinson; Scott of the Antarctic; The Chalk Garden; King Rat) (born Feb. 22, 1908 - died Apr. 23, 2005; age 97). John Mills died after a chest infection. (John Mills 1959 Tiger Bay Screenshot)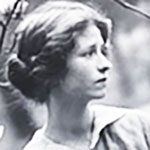 Edna St. Vincent Millay (aka Nancy Boyd)
American playwright (The Lamp and the Bell; Aria da capo), winner of the 1923 Pulitzer Prize for Poetry (The Ballad of the Harp-Weaver; Renascence; Fatal Interview; Love is Not All; The Murder of Lidice; Wine From These Grapes) (born Feb. 22, 1892 - died Oct. 19, 1950; age 58). Edna St. Vincent Millay died of a heart attack after a fall. (Edna St. Vincent Millay 1914 Photo: Arnold Genthe)
*Images are public domain or Creative Commons licensed & sourced via Wikimedia Commons or Flickr, unless otherwise noted*