June 17th Birthdays
If you were born on June 17th you share a celebrity birthday with these famous people:
Peter Lupus is 85 (nee Peter Lupus Jr.; aka Rock Stevens)

American body builder (Mr. Hercules), Playgirl centrefold, and character actor of TV (Mission: Impossible; Police Squad!) and movies (Muscle Beach Party; Hercules and the Tyrants of Babylon; Challenge of the Gladiator), born June 17, 1937. (Peter Lupus 1964 Hercules and the Tyrants of Babylon)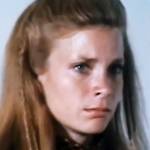 Lane Bradbury is 84 (nee Janette Lane Bradbury)
American actress of TV (Gunsmoke; Savannah; The Fugitive; Mr. Novak; Iron Horse; The Partridge Family; McCloud; Banacek; Kung Fu; The Streets of San Francisco; Mod Squad), and movies (Major Arcana; The Ultimate Warrior), born June 17, 1938. (Lane Bradbury 1971 Maybe I'll Come Home in the Spring)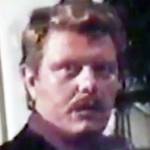 William Lucking is 81
American actor of TV (Piney on Sons of Anarchy; Days of Our Lives; Outlaws; Shannon; Star Trek: Deep Space Nine; Murder, She Wrote; Simon & Simon), and movies (The Magnificent Seven Ride!; Coast to Coast; Erin Brokovich; Stripes), born June 17, 1941. (William Lucking 1986 Outlaws Promo: CBS)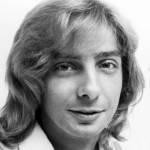 Barry Manilow is 79 (nee Barry Alan Pincus)
Emmy, Tony, and Grammy Award-winning American Songwriter's Hall of Fame producer & singer (Mandy; Copacabana; Can't Smile Without You; I Write the Songs; Could It Be Magic; Ready to Take a Chance Again; It's a Miracle), born June 17, 1943. (Barry Manilow 1975 Photo: William Morris Agency)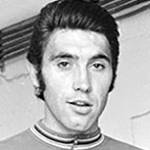 Eddy Merckx is 77 (nee Édouard Louis Joseph Merckx)
Retired Belgian professional road bicycle racer, 3-time World Champion, 11-time European Grand Tours winner of the (5 time Tour de France & Tours of Italy, 1x Tour of Spain) owner of Eddy Merckx Cycles chain, born June 17, 1945. (Eddy Merckx 1975 Photo: Bert Verhoeff / Nationaal Archief)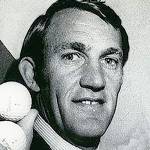 Tony Roche is 77 (nee Anthony Dalton Roche)
International Tennis Hall of Fame retired Australian tennis pro, winner of 16 Grand Slam titles (1966 French Open singles; 13 1960s & 1970s doubles with John Newcombe; 2 mixed doubles), later tennis coach (Ivan Lendl), born June 17, 1945. (Tony Roche 1969 Photo: AP Wirephoto)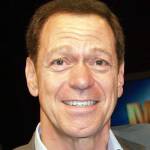 Joe Piscopo is 71 (nee Joseph Charles John Piscopo)
American stand-up comedian, actor of TV (Saturday Night Live) and movies (Johnny Dangerously; Wise Guys; Dead Heat; Sidekicks; How Sweet It Is; Spring Break '83; The Last Request), and syndicated radio host (Piscopo in The Morning) born June 17, 1951. (Joe Piscopo 2009 Photo: Phil Konstantin)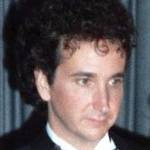 Mark Linn-Baker is 68 (nee Mark Linn Baker)

American director & actor of stage, TV (Larry Appleton on Perfect Strangers & ABC TGIF; Hangin' with Mr. Cooper; Blue Bloods; Twins; Red Oaks; The Electric Company), and movies (My Favorite Year; Going to the Chapel; Noises Off; The End of August), born June 17, 1954. (Mark Linn-Baker 1987 Photo: Alan Light)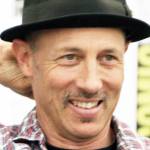 Jon Gries is 65 (nee Jonathan Francis Gries; aka Jon Francis)
American actor of TV (Broots on The Pretender; Shawn McDermott on Martin; Lost; The Bridge; Dream Corp LLC; Beverly Hills, 90210) and movies (Real Genius; Running Scared; Napoleon Dynamite; Taken films; Get Shorty; Men in Black; Joysticks), born June 17, 1957. (John Gries 2011 Photo: Gage Skidmore)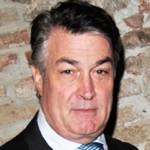 Dan McVicar is 64 (nee Daniel McVicar)
American actor of TV (Clarke Garrison on The Bold and the Beautiful; Scarecrow and Mrs. King) & films (A Woman's Secret; The Silence of the Hams; Night Eyes Three; Scorned; Kiss of Death), writer, producer & director (Always a First Time), born June 17, 1958. (Daniel McVicar 2015: Rodrigotebani)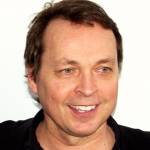 Bobby Farrelly is 64 (nee Robert Leo Farrelly Jr.)
American director, screenwriter, and producer of TV (Loudermilk) & movies (There's Something About Mary; Stuck on You; Fever Pitch; The Heartbreak Kid; Kingpin; Me, Myself & Irene; Shallow Hal; Dumb and Dumber films; The Three Stooges), born June 17, 1958. (Bobby Farrelly 2009 Photo: David Shankbone)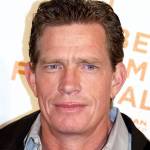 Thomas Haden Church is 62 (nee Thomas Richard McMillen)

Emmy Award-winning American actor of TV (Lowell Mather on Wings; Ned and Stacey; Divorce; Broken Trail) and movies (Sideways; George of the Jungle; Tales from the Crypt: Demon Knight; Spider-Man 3; We Bought a Zoo; Tombstone), born June 17, 1960. (Thomas Haden Church 2009 Photo: David Shankbone)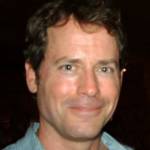 Greg Kinnear is 59 (nee Gregory Buck Kinnear)
American host & actor of movies (As Good As It Gets; Sabrina; Nurse Betty; You've Got Mail; Little Miss Sunshine; Invincible; Someone Like You; Auto Focus; Dear God; Mystery Men; A Smile Like Yours) and TV (Rake; House of Cards; The Kennedys), born June 17, 1963. (Greg Kinnear 2006 Photo: Angel Schatz)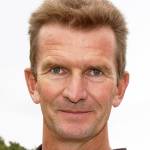 Michael Groß is 58 (aka Michael Gross; "The Albatross")
International Swimming Hall of Fame German competitive swimmer, 1984 Los Angeles Summer Olympic Games 2-time gold medalist (200m freestyle & 100m butterfly), and 5x World Champion (4 world records) between 1981-1988, born June 17, 1964. (Michael Gross 2014 Photo: E-W)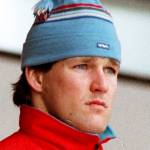 Dan Jansen is 57 (nee Daniel Erwin Jansen)
Retired American sprint speed skater who set 8 speed skating world records, 1988 & 1994 World Sprint Champion speed skater, and 1994 Lillehammer Winter Olympic games 1000m speed skating gold med winner, born June 17, 1965. (Dan Jansen 2010 Photo: Ineke Vogel)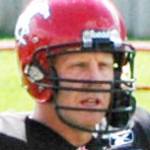 Danny McManus is 57
Canadian Football Hall of Fame retired American pro football player, CFL quarterback (Winnipeg Blue Bombers; BC Lions; Edmonton Eskimos; Hamilton Tiger-Cats; Calgary Stampeders) with 3 Grey Cup championships, CFL exec & TSN analyst, born June 17, 1965. (Dany McManus 2006 Photo: DanM [Calgary])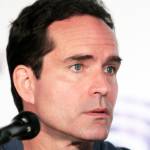 Jason Patric is 56
American actor of stage, TV (Wayward Pines), and movies (The Lost Boys; Sleepers; Geronimo: An American Legend; Speed 2: Cruise Control; The Alamo; In the Valley of Elah; Walker Payne; After Dark, My Sweet; Rush; The Journey of August King), born June 17, 1966. (Jason Patrick 2016 Photo: Gage Skidmore)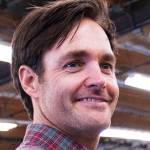 Will Forte is 52 (nee Orville Willis Forte IV)
American comedian, producer, writer, and actor of TV (Phil Tandy Miller on The Last Man on Earth; Saturday Night Live; 30 Rock; Conan) and films (The Brothers Solomon; MacGruber; That's My Boy; Baby Mama; The Ridiculous 6), born June 17, 1970. (Will Forte 2013 Photo: Xizi /Cecilia Hua | Neon Tommy)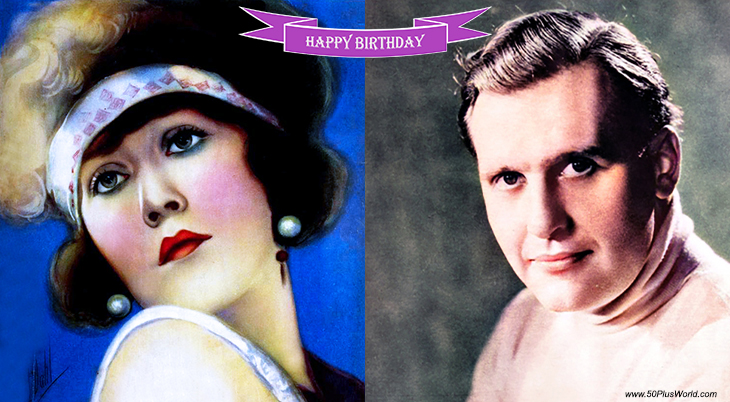 (Louise Fazenda 1924: E. Dahl from Spurr Photo | Ralph Bellamy 1932: Powolny)
Happy Birthday to everyone celebrating their birthday on June 17th!
Remember These June 17th Famous Birthdays
Sonya Eddy
American nurse, actress of TV (Epiphany Johnson on General Hospital & General Hospital: Night Shift; Those Who Can't; Legit; Fresh Off the Boat; Burning Hollywood; Joan of Arcadia; ER; Seinfeld; The Middle) and movies (Barbershop; Blast From the Past; Matchstick Men; Inspector Gadget; K-11; The Incredible Burt Wonderstone) (born June 17, 1967 – died Dec. 19, 2022; age 55)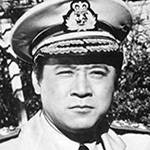 James Shigeta
Japanese-American singer and actor of stage, TV (Medical Center; Once an Eagle; Beverly Hills, 90210; Ironside), and movies (Flower Drum Song; Die Hard; Paradise, Hawaiian Style; Mulan; The Crimson Kimono; Bridge to the Sun; Cry For Happy) (born June 17, 1929 – died July 28, 2014; age 85) James Shigeta's cause of death is unknown. (James Shigeta 1968 Photo: ABC Network)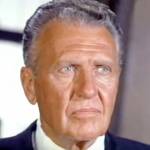 Ralph Bellamy

American actor of TV (Mike Barnett on Man Against Crime; The Eleventh Hour; The Survivors; The Most Deadly Game; Hunter; Hotel; The F.B.I.), & movies (The Awful Truth; Ellery Queen movies; Sunrise at Campobello; Pretty Woman; Trading Places) (born June 17, 1904 – died Nov. 29, 1991; age 87). Ralph Bellamy died of was a lung illness. (Ralph Bellamy 1967 12 O'Clock High)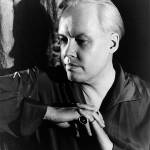 Carl Van Vechten
American modern dance and music critic (New York Times), novelist (Peter Wiffle; Spider Boy), and celebrity photographer (Pearl Bailey; Tallulah Bankhead; Truman Capote; Christopher Plummer; Vincent Price) (born June 17, 1880 – died Dec. 21, 1964; age 84). Cause of death for Carl Van Vechten is unknown. (Carl Van Vechten 1934 Photo: Carl Van Vechten)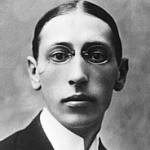 Igor Stravinsky
Grammy Award-winning Russian-American conductor, pianist, and classical music composer for orchestras (Funeral Song; Symphony in C), concerts, opera (The Nightingale), and ballets (Fireworks; The Firebird; Petrushka; Rite of Spring; Symphony in C) (born June 17, 1882 – died Apr. 6, 1971; age 88). Igor Stravinsky died of heart failure. (Igor Stravinsky 1903 Photo)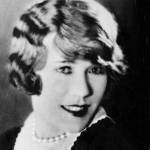 Louise Fazenda (aka Mrs. Hal B. Wallis)
American silent film star (Tillie's Punctured Romance; Vamping Venus; Down on the Farm) & classic movie actress (The Mad Parade; Doughnuts and Society; Alice in Wonderland; Bad Boy; The Old Maid; Leathernecking; Newly Rich; Swing Your Lady; The Desert Song; No, No, Nanette; Loose Ankles (born June 17, 1895 – died Apr. 17, 1962; age 66).(Louise Fazenda 1927: Melbourne Spurr)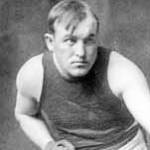 Tommy Burns (nee Noah Brusso)
Canadian and International Boxing Hall of Fame World Heavyweight Boxing Champion (1906-1908) nicknamed "The Little Giant of Hanover", 1st white boxer to give a black boxer a shot at the title (& lost, to Jack Johnson) (born June 17, 1881 – died May 10 1955; age 73). Cause of death for Tommy Burns was a heart attack. (Tommy Burns 1912 Photo: Library and Archives Canada)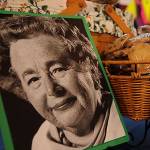 Ruth Graves Wakefield (nee Ruth Graves)
American chef, co-owner of the Massachusetts Toll House Inn, inventor of the Toll House chocolate chip cookie, and author of the cookbook Toll House Tried and True Recipes, (born June 17, 1903 – died Jan. 10, 1977; age 73). Cause of death for Ruth Wakefield is unknown. (Ruth Wakefield Grand Forks AFB Display Photo: Senior Airman Amanda N. Stencil / USAF)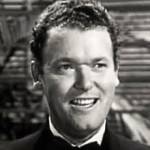 Frank Sully

Prolific American character actor of Three Stooges films (A Merry Mix Up; Pardon My Backfire) and other movies (The Grapes of Wrath; Let's Go Collegiate; Boston Blackie movies; Blondie movies) and TV (The Virginian) (born June 17, 1908 – died Dec. 17, 1975; age 67). Frank Sully's cause of death is unknown. (Frank Sully 1941 Let's Go Collegiate / Monogram Pictures)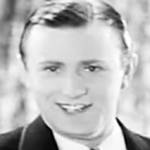 Sammy Fain (nee Samuel E. Feinberg)
Songwriters Hall of Fame and Academy Award-winning American music composer (Love is a Many Splendored Thing; Secret Love; Wagon Train theme; Let a Smile Be Your Umbrella; Once Upon a Dream; April Love; I'll Be Seeing You; Certain Smile; That Old Feeling; Sweet Georgia Brown) (born June 17, 1902 – died Dec. 6, 1989; age 87). (Sammy Fain 1932 The Crooning Composer)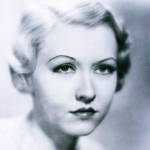 Evalyn Knapp
American movie actress (Perils of Pauline; One Frightened Night; His Private Secretary; Corruption; Bachelor Mother; Slightly Married; River's End; Smart Money; High Pressure; Fireman, Save My Child; The Vanishing Frontier; The Night Mayor; Rawhide) (born June 17, 1906 – died June 12, 1981; age 74). Evalyn Knapp died of heart disease. (Evalyn Knapp 1934 Photo: Columbia Pictures)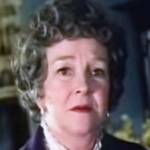 Beryl Reid
Tony Award-winning English actress of TV (Connie Sachs on Smiley's People & Tinker Tailor Soldier Spy; The Growing Pains of Adrian Mole), and movies (The Killing of Sister George; Joseph Andrews; No Sex Please, We're British; The Belles of St. Trinian's) (born June 17, 1919 – died Oct. 13, 1996; age 77). Beryl Reid died of pneumonia. (Beryl Reid 1970 The Beast in the Cellar)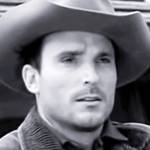 Keith Larsen
American actor of TV (Major Robert Rogers on Northwest Passage; Brave Eagle; The Hunter; The Aquanauts) and films (Son of Belle Starr; Hiawatha; Last of the Badmen; Arrow in the Dust; Fort Vengeance; War Paint; Security Risk; The Rose Bowl Story) (born June 17, 1924 – died Dec. 13, 2006; age 82). Cause of death for Keith Larsen is unknown. (Keith Larsen 1960 Tombstone Territory)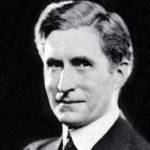 Russell Simpson
American film actor (The Grapes of Wrath; The Border Legion; Desert Gold; Peg O' My Heart; The Virginian; The Lone Star Ranger; West of the Pecos; Border Patrol; Dodge City; Drums Along the Mohawk; Virginia City; Santa Fe Trail; Tobacco Road; Along Came Jones; My Darling Clementine) (born June 17, 1880 – died Dec. 12, 1959; age 79). (Russell Simpson 1924 Photo: Freulich)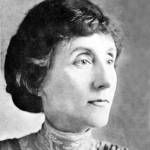 Flora Finch
American silent film actress (The Church Across the Way; Those Awful Hats; The Great Adventure; Prudence the Pirate; Hearts and Diamonds; Her Crowning Glory; The Cat and the Canary; A Kiss For Cinderella; Monsieur Beaucaire; Fifth Avenue; The Haunted House; Men and Women; When Knighthood Was in Flower) (born June 17, 1867 – died Jan. 4, 1940; age 72). (Flora Finch 1913)
Jerry Fielding (nee Joshua Itzhak Feldman; aka Gerald Feldman)
Blacklisted Emmy Award-winning American jazz musician, band leader, composer for TV (Hogan's Heroes; The Bionic Woman; The Snoop Sisters; Mission: Impossible; Mannix; McMillan & Wife) & films (Advise and Consent; The Wild Bunch; The Outlaw Josey Wales; Scorpio) (born June 17, 1922 – died Feb. 17, 1980; age 57). Jerry Fielding died of heart failure after a heart attack.
*Images are public domain or Creative Commons licensed & sourced via Wikimedia Commons, Vimeo, or Flickr, unless otherwise noted*