June 17th Birthdays
If you were born on June 17th you share a celebrity birthday with these famous people:
Peter Lupus is 85 (nee Peter Lupus Jr.; aka Rock Stevens)

American body builder (Mr. Hercules), Playgirl centrefold, and character actor of TV (Mission: Impossible; Police Squad!) and movies (Muscle Beach Party; Hercules and the Tyrants of Babylon; Challenge of the Gladiator), born June 17, 1937. (Peter Lupus 1964 Hercules and the Tyrants of Babylon)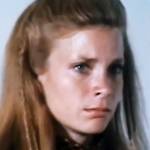 Lane Bradbury is 84 (nee Janette Lane Bradbury; ex of Lou Antonio)
American actress of TV (Gunsmoke; Savannah; The Fugitive; Mr. Novak; Iron Horse; The Partridge Family; McCloud; Banacek; Kung Fu; The Streets of San Francisco; Mod Squad), and movies (Major Arcana; The Ultimate Warrior), born June 17, 1938. (Lane Bradbury 1971 Maybe I'll Come Home in the Spring)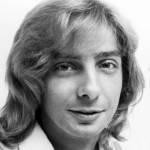 Barry Manilow is 79 (nee Barry Alan Pincus)
Emmy, Tony, and Grammy Award-winning American Songwriter's Hall of Fame producer & singer (Mandy; Copacabana; Can't Smile Without You; I Write the Songs; Could It Be Magic; Ready to Take a Chance Again; It's a Miracle), born June 17, 1943. (Barry Manilow 1975 Photo: William Morris Agency)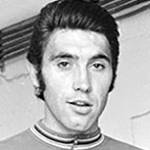 Eddy Merckx is 77 (nee Édouard Louis Joseph Merckx)
Retired Belgian professional road bicycle racer, 3-time World Champion, 11-time European Grand Tours winner of the (5 time Tour de France & Tours of Italy, 1x Tour of Spain) owner of Eddy Merckx Cycles chain, born June 17, 1945. (Eddy Merckx 1975 Photo: Bert Verhoeff / Nationaal Archief)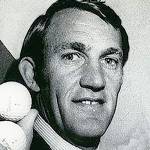 Tony Roche is 77 (nee Anthony Dalton Roche)
International Tennis Hall of Fame retired Australian tennis pro, winner of 16 Grand Slam titles (1966 French Open singles; 13 1960s & 1970s doubles with John Newcombe; 2 mixed doubles), later tennis coach (Ivan Lendl), born June 17, 1945. (Tony Roche 1969 Photo: AP Wirephoto)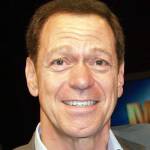 Joe Piscopo is 71 (nee Joseph Charles John Piscopo)
American stand-up comedian, actor of TV (Saturday Night Live) and movies (Johnny Dangerously; Wise Guys; Dead Heat; Sidekicks; How Sweet It Is; Spring Break '83; The Last Request), and syndicated radio host (Piscopo in The Morning) born June 17, 1951. (Joe Piscopo 2009 Photo: Phil Konstantin)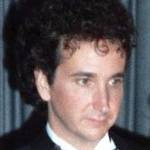 Mark Linn-Baker is 68 (nee Mark Linn Baker)

American director & actor of stage, TV (Larry Appleton on Perfect Strangers & ABC TGIF; Hangin' with Mr. Cooper; Blue Bloods; Twins; Red Oaks; The Electric Company), and movies (My Favorite Year; Going to the Chapel; Noises Off; The End of August), born June 17, 1954. (Mark Linn-Baker 1987 Photo: Alan Light)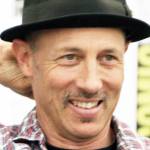 Jon Gries is 65 (nee Jonathan Francis Gries; aka Jon Francis)
American actor of TV (Broots on The Pretender; Shawn McDermott on Martin; Lost; The Bridge; Dream Corp LLC; Beverly Hills, 90210) and movies (Real Genius; Running Scared; Napoleon Dynamite; Taken films; Get Shorty; Men in Black; Joysticks), born June 17, 1957. (John Gries 2011 Photo: Gage Skidmore)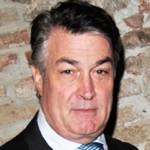 Daniel McVicar is 64 (aka Dan McVicar)
American actor of TV (Clarke Garrison on The Bold and the Beautiful; Scarecrow and Mrs. King) & films (A Woman's Secret; The Silence of the Hams; Night Eyes Three; Scorned; Kiss of Death), writer, producer & director (Always a First Time), born June 17, 1958. (Daniel McVicar 2015: Rodrigotebani)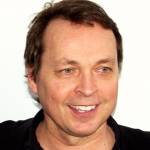 Bobby Farrelly is 64 (nee Robert Leo Farrelly Jr.; brother of Peter Farrelly)
American director, screenwriter, and producer of TV (Loudermilk) & movies (There's Something About Mary; Stuck on You; Fever Pitch; The Heartbreak Kid; Kingpin; Me, Myself & Irene; Shallow Hal; Dumb and Dumber films; The Three Stooges), born June 17, 1958. (Bobby Farrelly 2009 Photo: David Shankbone)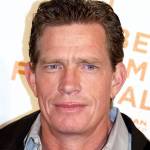 Thomas Haden Church is 62 (nee Thomas Richard McMillen)

Emmy Award-winning American actor of TV (Lowell Mather on Wings; Ned and Stacey; Divorce; Broken Trail) and movies (Sideways; George of the Jungle; Tales from the Crypt: Demon Knight; Spider-Man 3; We Bought a Zoo; Tombstone), born June 17, 1960. (Thomas Haden Church 2009 Photo: David Shankbone)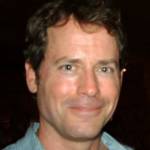 Greg Kinnear is 59 (nee Gregory Buck Kinnear)
American host & actor of movies (As Good As It Gets; Sabrina; Nurse Betty; You've Got Mail; Little Miss Sunshine; Invincible; Someone Like You; Auto Focus; Dear God; Mystery Men; A Smile Like Yours) and TV (Rake; House of Cards; The Kennedys), born June 17, 1963. (Greg Kinnear 2006 Photo: Angel Schatz)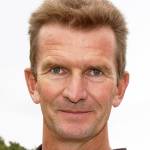 Michael Groß is 58 (aka Michael Gross; "The Albatross")
International Swimming Hall of Fame German competitive swimmer, 1984 Los Angeles Summer Olympic Games 2-time gold medalist (200m freestyle & 100m butterfly), and 5x World Champion (4 world records) between 1981-1988, born June 17, 1964. (Michael Gross 2014 Photo: E-W)
Dan Jansen is 57 (nee Daniel Erwin Jansen)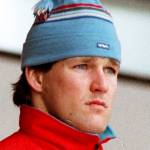 Retired American sprint speed skater who set 8 speed skating world records, 1988 & 1994 World Sprint Champion speed skater, and 1994 Lillehammer Winter Olympic games 1000m speed skating gold med winner, born June 17, 1965. (Dan Jansen 2010 Photo: Ineke Vogel)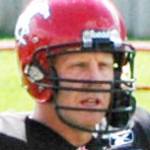 Danny McManus is 57
Canadian Football Hall of Fame retired American pro football player, CFL quarterback (Winnipeg Blue Bombers; BC Lions; Edmonton Eskimos; Hamilton Tiger-Cats; Calgary Stampeders) with 3 Grey Cup championships, CFL exec & TSN analyst, born June 17, 1965. (Dany McManus 2006 Photo: DanM [Calgary])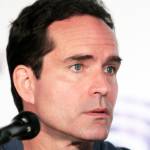 Jason Patric is 56 (son of Jason Miller & Linda Gleason)
American actor of TV (Wayward Pines) & movies (The Lost Boys; Sleepers; After Dark, My Sweet; Geronimo: An American Legend; Speed 2: Cruise Control; In the Valley of Elah; The Alamo; Rush; The Journey of August King), born June 17, 1966. Grandson of Jackie Gleason. (Jason Patrick 2016o: Gage Skidmore)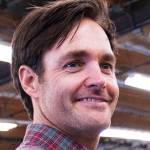 Will Forte is 52 (nee Orville Willis Forte IV)
American comedian, producer, writer, and actor of TV (Phil Tandy Miller on The Last Man on Earth; Saturday Night Live; 30 Rock; Conan) and films (The Brothers Solomon; MacGruber; That's My Boy; Baby Mama; The Ridiculous 6), born June 17, 1970. (Will Forte 2013 Photo: Xizi /Cecilia Hua | Neon Tommy)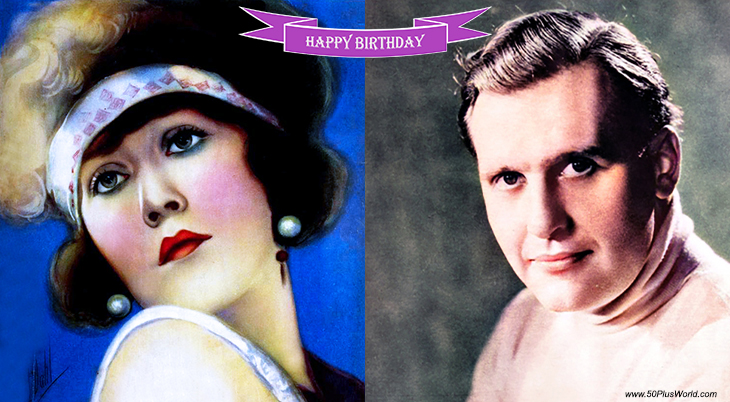 (Louise Fazenda 1924: E. Dahl from Spurr Photo | Ralph Bellamy 1932: Powolny)
Happy Birthday to everyone celebrating their birthday on June 17th!
Remember These June 17th Famous Birthdays
Sonya Eddy
American nurse, actress of TV (Epiphany Johnson on General Hospital & General Hospital: Night Shift; Those Who Can't; Legit; Fresh Off the Boat; Burning Hollywood; Joan of Arcadia; ER; Seinfeld; The Middle) and movies (Barbershop; Blast From the Past; Matchstick Men; Inspector Gadget; K-11; The Incredible Burt Wonderstone) (born June 17, 1967 – died Dec. 19, 2022; age 55)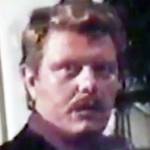 William Lucking
American actor of TV (Piney on Sons of Anarchy; Days of Our Lives; Outlaws; Shannon; Star Trek: Deep Space Nine; Murder, She Wrote; Simon & Simon), and movies (The Magnificent Seven Ride!; Coast to Coast; Erin Brokovich; Stripes; The Mountain Men; The River Wild; The Limey; Judas Kissbarry manil) (born June 17, 1941 – died Oct. 18, 2021; age 80). (William Lucking 1986 Promo: CBS)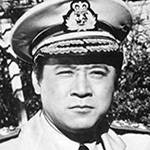 James Shigeta
Japanese-American singer and actor of stage, TV (Medical Center; Once an Eagle; Beverly Hills, 90210; Ironside), and movies (Flower Drum Song; Die Hard; Paradise, Hawaiian Style; Mulan; The Crimson Kimono; Bridge to the Sun; Cry For Happy) (born June 17, 1929 – died July 28, 2014; age 85) James Shigeta's cause of death is unknown. (James Shigeta 1968 Photo: ABC Network)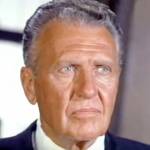 Ralph Bellamy

American actor of TV (Mike Barnett on Man Against Crime; The Eleventh Hour; The Survivors; The Most Deadly Game; Hunter; Hotel; The F.B.I.), & movies (The Awful Truth; Ellery Queen movies; Sunrise at Campobello; Pretty Woman; Trading Places) (born June 17, 1904 – died Nov. 29, 1991; age 87). Ralph Bellamy died of was a lung illness. (Ralph Bellamy 1967 12 O'Clock High)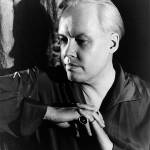 Carl Van Vechten
American modern dance and music critic (New York Times), novelist (Peter Wiffle; Spider Boy), and celebrity photographer (Pearl Bailey; Tallulah Bankhead; Truman Capote; Christopher Plummer; Vincent Price) (born June 17, 1880 – died Dec. 21, 1964; age 84). Cause of death for Carl Van Vechten is unknown. (Carl Van Vechten 1934 Photo: Carl Van Vechten)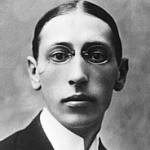 Igor Stravinsky
Grammy Award-winning Russian-American conductor, pianist, and classical music composer for orchestras (Funeral Song; Symphony in C), concerts, opera (The Nightingale), and ballets (Fireworks; The Firebird; Petrushka; Rite of Spring; Symphony in C) (born June 17, 1882 – died Apr. 6, 1971; age 88). Igor Stravinsky died of heart failure. (Igor Stravinsky 1903 Photo)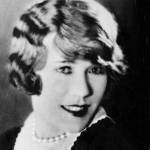 Louise Fazenda (married Hal B. Wallis)
American silent film star (Tillie's Punctured Romance; Vamping Venus; Down on the Farm) & classic movie actress (The Mad Parade; Doughnuts and Society; Alice in Wonderland; Bad Boy; The Old Maid; Leathernecking; Newly Rich; Swing Your Lady; The Desert Song; No, No, Nanette; Loose Ankles (born June 17, 1895 – died Apr. 17, 1962; age 66).(Louise Fazenda 1927: Melbourne Spurr)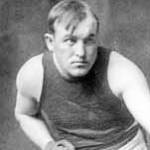 Tommy Burns (nee Noah Brusso)
Canadian and International Boxing Hall of Fame World Heavyweight Boxing Champion (1906-1908) nicknamed "The Little Giant of Hanover", 1st white boxer to give a black boxer a shot at the title (& lost, to Jack Johnson) (born June 17, 1881 – died May 10 1955; age 73). Cause of death for Tommy Burns was a heart attack. (Tommy Burns 1912 Photo: Library and Archives Canada)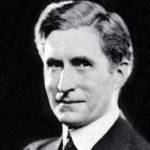 Russell Simpson
American film actor (The Grapes of Wrath; The Border Legion; Desert Gold; Peg O' My Heart; The Virginian; The Lone Star Ranger; West of the Pecos; Border Patrol; Dodge City; Drums Along the Mohawk; Virginia City; Santa Fe Trail; Tobacco Road; Along Came Jones; My Darling Clementine) (born June 17, 1880 – died Dec. 12, 1959; age 79). (Russell Simpson 1924 Photo: Freulich)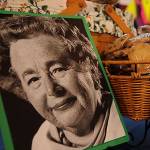 Ruth Graves Wakefield (nee Ruth Graves)
American chef, co-owner of the Massachusetts Toll House Inn, inventor of the Toll House chocolate chip cookie, and author of the cookbook Toll House Tried and True Recipes, (born June 17, 1903 – died Jan. 10, 1977; age 73). Cause of death for Ruth Wakefield is unknown. (Ruth Wakefield Grand Forks AFB Display Photo: Senior Airman Amanda N. Stencil / USAF)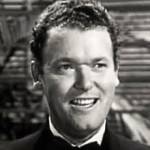 Frank Sully (nee Francis Thomas Sullivan)

Prolific American character actor of Three Stooges films (A Merry Mix Up; Pardon My Backfire) and other movies (The Grapes of Wrath; Let's Go Collegiate; Boston Blackie movies; Blondie movies) and TV (The Virginian) (born June 17, 1908 – died Dec. 17, 1975; age 67). Frank Sully's cause of death is unknown. (Frank Sully 1941 Let's Go Collegiate / Monogram Pictures)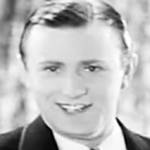 Sammy Fain (nee Samuel E. Feinberg)
Songwriters Hall of Fame and Academy Award-winning American music composer (Love is a Many Splendored Thing; Secret Love; Wagon Train theme; Let a Smile Be Your Umbrella; Once Upon a Dream; April Love; I'll Be Seeing You; Certain Smile; That Old Feeling; Sweet Georgia Brown) (born June 17, 1902 – died Dec. 6, 1989; age 87). (Sammy Fain 1932 The Crooning Composer)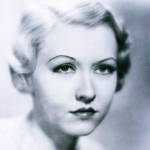 Evalyn Knapp
American movie actress (Perils of Pauline; One Frightened Night; His Private Secretary; Corruption; Bachelor Mother; Slightly Married; River's End; Smart Money; High Pressure; Fireman, Save My Child; The Vanishing Frontier; The Night Mayor; Rawhide) (born June 17, 1906 – died June 12, 1981; age 74). Evalyn Knapp died of heart disease. (Evalyn Knapp 1934 Photo: Columbia Pictures)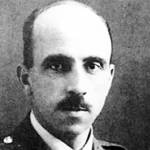 Harold Gillies ("father of modern plastic surgery")
New Zealand WWI Royal Medical Corps doctor, pioneer of facial repair plastic surgery techniques, post-war otolaryngologist (head and neck / ear, nose & throat surgeon), and sex reassignment surgery pioneer (Michael Dillon female to male, 1946; Roberta Cowell male to female 1951) (born June 17, 1882 – died Sept. 10, 1960; age 78). (Harold Gillies c. 1918)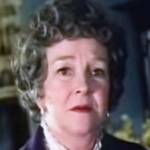 Beryl Reid
Tony Award-winning English actress of TV (Connie Sachs on Smiley's People & Tinker Tailor Soldier Spy; The Growing Pains of Adrian Mole), and movies (The Killing of Sister George; Joseph Andrews; No Sex Please, We're British; The Belles of St. Trinian's) (born June 17, 1919 – died Oct. 13, 1996; age 77). Beryl Reid died of pneumonia. (Beryl Reid 1970 The Beast in the Cellar)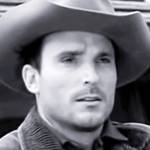 Keith Larsen (ex of Susan Cummings, Vera Miles)
American actor of TV (Major Robert Rogers on Northwest Passage; Brave Eagle; The Hunter; The Aquanauts) and films (Son of Belle Starr; Hiawatha; Last of the Badmen; Arrow in the Dust; Fort Vengeance; War Paint; Security Risk; The Rose Bowl Story) (born June 17, 1924 – died Dec. 13, 2006; age 82). Cause of death for Keith Larsen is unknown. (Keith Larsen 1960 Tombstone Territory)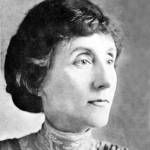 Flora Finch
American silent film actress (The Church Across the Way; Those Awful Hats; The Great Adventure; Prudence the Pirate; Hearts and Diamonds; Her Crowning Glory; The Cat and the Canary; A Kiss For Cinderella; Monsieur Beaucaire; Fifth Avenue; The Haunted House; Men and Women; When Knighthood Was in Flower) (born June 17, 1867 – died Jan. 4, 1940; age 72). (Flora Finch 1913)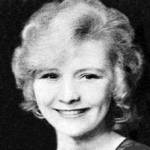 Vivian Duncan (sister of Rosetta Duncan, Evelyn Duncan; ex of Nils Asther)
American singer-actress, sister act with sister Rosetta, of vaudeville stages & films (Topsy and Eva; It's a Great Life; Two Flaming Youths; Hollywood on Parade No. A-5), composer & songwriter (I Never Had a Mammy; Rememb'ring; Do Re Mi; Someday Soon; Hollywood Belongs to the World; United We Stand) (born June 17, 1897 – died Sept. 19, 1986; age 89) (Vivian Duncan 1932: Screenland)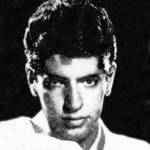 Jerry Fielding (nee Joshua Itzhak Feldman; aka Gerald Feldman)
Blacklisted Emmy- winning American jazz musician, band leader, composer for TV (Hogan's Heroes; The Bionic Woman; McMillan & Wife; The Snoop Sisters; Mission: Impossible; Mannix) & films (Advise and Consent; The Wild Bunch; The Outlaw Josey Wales; Scorpio) (born June 17, 1922 – died Feb. 17, 1980; age 57). Jerry Fielding died of heart failure. (Jerry Fielding 1949: Daily News)
*Images are public domain or Creative Commons licensed & sourced via Wikimedia Commons, Vimeo, or Flickr, unless otherwise noted*