August 12th Birthdays
If you were born on August 12th, you share a birthday with these famous people:
George Hamilton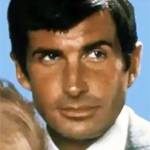 is 81

American actor & host of TV (Jenny; The Survivors; Dynasty; The Best of Wine & Food; Paris 7000), movies (Where the Boys Are; Your Cheatin' Heart; Evel Knievel; Love at First Bite; Zorro: The Gay Blade; Angel Baby; Light in the Piazza), born August 12, 1939. (George Hamilton 1969 The Survivors Photo: ABC)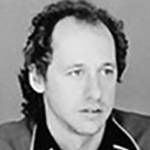 Mark Knopfler is 71
English guitarist, film score composer (The Princess Bride; Local Hero), lead singer & songwriter with Rock & Roll Hall of Fame band Dire Straits (Money for Nothing; Sultans of Swing; Walk of Life; Down to the Waterline), born August 12, 1949. (Mark Knopfler 1986 Photo: Warner Bros. Records)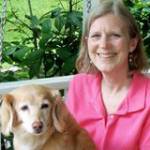 Ann M. Martin is 65 (nee Ann Matthews Martin)

American teacher, book publishing editor (Scholastic; Pocket Books), and youth fiction writer of The Baby-Sitter's Club and other series (Kristy's Great Idea; Claudia and the New Girl; The Doll People; Bummer Summer), born August 12, 1955. (Ann M. Martin Photo: By Permission of Ann M. Martin)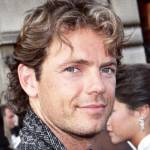 Bruce Greenwood is 64 (nee Stuart Bruce Greenwood)
Canadian actor of TV (Dr. Seth Griffin on St. Elsewhere; Knots Landing; Nowhere Man; American Crime Story), and movies (Double Jeopardy; Thirteen Days; Eight Below; The Sweet Hereafter; Exotica; Star Trek; Elephant Song; Gerald's Game), born August 12, 1956. (Bruce Greenwood 1987 Photo: Alan Light)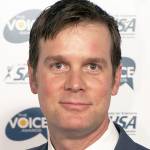 Peter Krause is 55
American actor of stage, TV (Adam Braverman on Parenthood; Nate Fisher on Six Feet Under; Casey McCall on Sports Night; Carol & Company; Cybill; Dirty Sexy Money; The Catch; 9-1-1; Beverly Hills, 90210), and movies (Lovelife; The Truman Show), born August 12, 1965. (Peter Krause 2010 Photo: SAMHSA)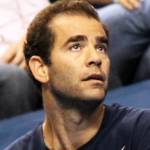 Pete Sampras is 49 (nee Petros Sampras)
International Tennis Hall of Fame American, winner of 14 Grand Slams (Wimbledon – 1993-1995, 1997-2000; US Open – 1990, 1993, 1995, 1996, 2002;  Australian Open 1994 & 1997) & 2 Davis Cups (1992, 1995), 1993 World #1, born August 12, 1971. (Pete Sampras 2011 Photo: Shinya Suzuki)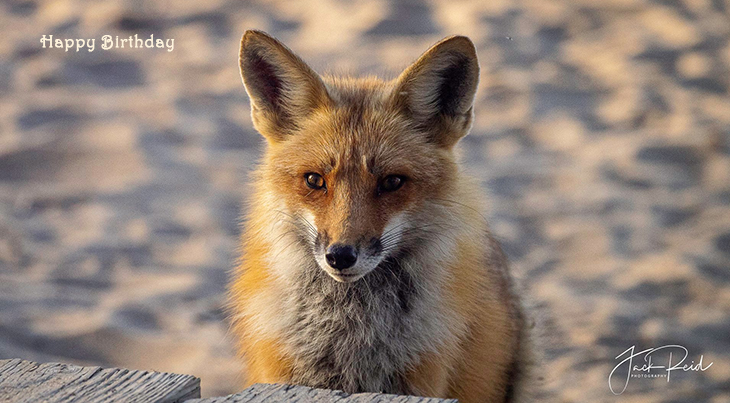 (Red Fox Cub, The Beaches, Toronto, Ontario Photo: © 2020 Jack Reid Photography | JR Photos)
Happy Birthday to everyone celebrating their birthday on August 12th!
And remembering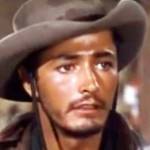 John Derek (nee Derek Delevan Harris)
American film director (10; Bolero; Tarzan the Ape Man), actor of TV (Frontier Circus) & movies (Knock on Any Door; All the King's Men; Rogues of Sherwood Forest; Mask of the Avenger; Scandal Sheet; The Outcast; Prince of Pirates; Thunderbirds) (born Aug. 12, 1926 – died May 22, 1998; age 71). John Derek died of cardiovascular disease. (John Derek 1953 Ambush at Tomahawk Gap)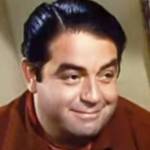 Kurt Kasznar (nee Kurt Servischer)

Austrian-American actor of stage, TV (Land of the Giants), and movies (Kiss Me Kate; My Sister Eileen; The Last Time I Saw Paris; Anything Goes; A Farewell to Arms; Legend of the Lost; Valley of the Kings; The Bad and the Beautiful) (born Aug. 12, 1913 – died Aug. 6, 1979; age 65). Kurt Kasznar was diagnosed with cancer before his death. (Kurt Kasznar 1953 Lili Movie Trailer)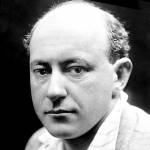 Cecil B. DeMille (nee Cecil Blount DeMille)

American film-making pioneer, Academy Award-winning movie producer and director (The Greatest Show on Earth; The Ten Commandments; Union Pacific; Male and Female; The Godless Girl; Carmen; Sunset Blvd.; Cleopatra; Samson and Delilah) (born Aug. 12, 1881 – died Jan. 21, 1959; age 77). Cecil B. DeMille died of heart failure. (Cecil B. DeMille c. 1920 Photo: Witzel)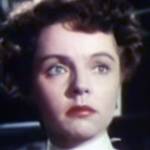 Jane Wyatt
American actress of TV (Margaret Anderson on Father Knows Best) and movies (Great Expectations; Lost Horizon; My Blue Heaven; Task Force; Gentleman's Agreement; Boomerang!; We're Only Human; My Blue Heaven; Our Very Own) (born Aug. 12, 1910 – died Oct. 20, 2006; age 96). Cause of death for Jane Wyatt is unknown. (Jane Wyatt 1949 Canadian Pacific)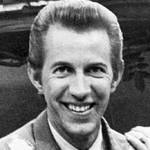 Porter Wagoner ("Mr. Grand Ole Opry"; aka Skid Row Joe)
Country Music Hall of Fame best-selling American songwriter & singer solo (Misery Loves Company; A Satisfied Mind; Sorrow on the Rocks; Big Wind), in Dolly Parton duets (Please Don't Stop Loving Me), and TV host (The Porter Wagoner Show) (born Aug. 12, 1927 – died Oct. 28, 2007; age 80). Porter Wagoner died of lung cancer. (Porter Wagoner 1969 Photo: Moeller Talent Inc.)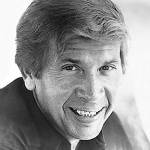 Buck Owens (nee Alvis Edgar Owens Jr.)
Country Music Hall of Fame American musician, singer & songwriter (I've Got a Tiger By the Tail; Only You [Can Break My Heart]; Act Naturally; Rollin' In My Sweet Baby's Arms), and TV host (Hee Haw; Buck Owens' Ranch Show) (born Aug. 12, 1929 – died Mar. 25, 2006; age 76). Buck Owens died of a heart attack. (Buck Owens c 1970s Photo: Jack McFadden / Capitol)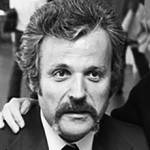 William Goldman
Academy Award-winning American author & screenwriter (Butch Cassidy and the Sundance Kid; All the President's Men; The Princess Bride; Marathon Man; The Stepford Wives; Magic; Harper) (born Aug. 12, 1931 – died Nov. 16, 2018; age 87). William Goldman died of colon cancer and pneumonia complications. (William Goldman 1975 Photo: Bert Verhoeff / Nationaal Archief)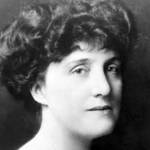 Mary Roberts Rinehart (nee Mary Ella Roberts)
American WWii war correspondent (The Saturday Evening Post), playwright and mystery novelist (The Door; The Circular Staircase; The Case of Jennie Brice, The Bat; The Breaking Point; The Red Lamp; The Great Mistake), (born Aug. 12, 1876 – died Sept. 22, 1958; age 82). Mary Roberts Rinehart's cause of death is unknown. (Mary Roberts Rinehart 1914 Photo: Theodore C. Marceau)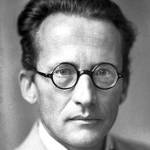 Erwin Schrödinger ("Father of Quantum Physics")
Austrian 1933 Physics Nobel Prize winner, author (What is Life), quantum theory researcher (wave equation developer; colour theory) & developer of the "Schrödinger's cat" thought-experiment (born Aug. 12, 1887 – died Jan. 4, 1961; age 73). Erwin Schrödinger died of tuberculosis. (Erwin Schrödinger 1933 Photo: Nobel Foundation)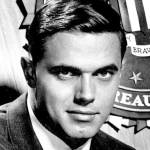 Stephen Brooks (nee James Gardner Brooks Jr.)
American actor of TV (Special Agent Jim Rhodes on The F.B.I.; Dr. Greg Pettit on The Interns; Joshua Fallon on Days of Our Lives; The Doctors and the Nurses; Barnaby Jones; Medical Center; 12 O'Clock High) and movies (Crystal Gazing) (born Aug. 12, 1942 – died Dec. 1, 1999; age 57). Stephen Brooks died of a heart attack. (Stephen Brooks 1966 The F.B.I. Photo: Warner Brothers Studios)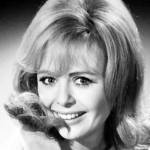 Deborah Walley
American actress of stage, TV (Suzie Hubbard Buell on The Mothers-In-Law), movies (Gidget Goes Hawaiian; Spinout; Bon Voyage!; Summer Magic; Beach Blanket Bingo; The Young Lovers; Ski Party; Ghost in the Invisible Bikini), and author (born Aug. 12, 1941 – died May 10, 2001; age 59). Deborah Walley died of esophageal cancer. (Deborah Walley 1967-1969 Photo: NBC Television)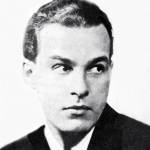 Alfred Lunt (nee Alfred Davis Lunt Jr.)
Emmy and Tony Award-winning American Theatre Hall of Fame actor of radio, Broadway plays (The Seagull; Ondine; Design for Living), TV, and films (The Ragged Edge; Second Youth; Stage Door Canteen), married to frequent co-star Lynn Fontanne (born Aug. 12, 1892 – died Aug. 2, 1977; age 84). Alfred Lunt died of cancer. (Alfred Lunt 1923 Photo: Backbone / Exhibitors Herald)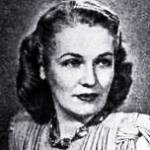 Kay Campbell (nee Catherine Campbell)
American actress of radio (Evey Fitz on Ma Perkins 1945-1960; Lucky Girl; The Flying Patrol; Katie's Daughter) and daytime TV soap operas (Kate Martin on All My Children 1970-1985; Helene Benedict on The Guiding Light 1957-1964; Rose Pollock on The Edge of Night) (born Aug. 12, 1904 – died May 27, 1985; age 80). Kay Campbell died after a car accident. (Kay Campbell Ma Perkins)
*Images are public domain or Creative Commons licensed & sourced via Wikimedia Commons, Vimeo, or Flickr, unless otherwise noted*