December 1st Birthdays
If you were born on December 1st, you share a birthday with these famous people: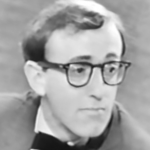 Woody Allen is 82 (nee Allan Stewart Konigsberg; aka Heywood Allen)
Octogenarian American senior, Academy Award-winning director, screenwriter & actor (Annie Hall; Midnight in Paris; Play it Again, Sam; Crimes and Misdemeanors; The Purple Rose of Cairo; Sleeper; Mighty Aphrodite), born December 1, 1935. (Woody Allen 1963 What's My Line Screenshot)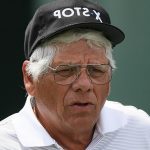 Lee Trevino is 78

World Golf Hall of Fame professional American golfer, U.S. Open (1968 & 1971), Open Championship (1971 & 1972), PGA Championship (1974 & 1984), & Masters Tournament (1975 & 1985) winner, & septuagenarian born December 1, 1939. (Lee Trevino 2010 Photo: Keith Allison | Flickr)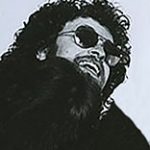 Eric Bloom is 73
American senior, guitarist, songwriter, and lead singer for Blue Öyster Cult ([Don't Fear] The Reaper; Burnin' For You; Godzilla; Roadhouse Blues; Take Me Away; Dancin' in the Ruins; Astronomy), born December 1, 1944. (Eric Bloom 1977 Blue Oyster Cult Photo: Eric Meola / Columbia Records)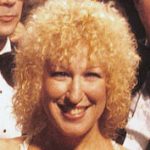 Bette Midler is 72 ("The Divine Miss M")
Emmy, Tony, and Grammy Award-winning American singer, songwriter (You Are The Wind Beneath My Wings; From a Distance), movie producer, actress (Beaches; The Rose; For the Boys; The First Wives Club), & senior born December 1, 1945. (Bette Midler 1979 Photo: Alan Light)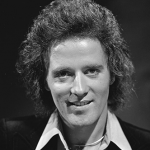 Gilbert O'Sullivan is 71 (nee Raymond Edward O'Sullivan)
Septuagenarian senior citizen and Irish singer-songwriter of Top 20 hits (Clair; Alone Again [Naturally]; Get Down; Ooh Baby; Happiness is Me and You; Out of the Question; No Matter How I Try; Nothing Rhymed), born December 1, 1946. (Gilbert O'Sullivan 1974 Photo: Beeld En Geluid Wiki)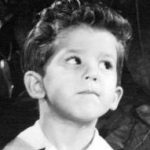 Richard Keith is 67 (nee Keith Thibodeaux)
American drummer (David and the Giants band) and former child actor on TV (Little Ricky Ricardo on I Love Lucy & The Lucy-Desi Comedy Hour; The Andy Griffith Show) and senior citizen born December 1, 1950. (Richard Keith 1956 I Love Lucy Photo: Bureau of Industrial Service)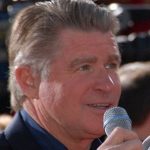 Treat Williams is 66 (nee Richard Treat Williams)
American senior citizen & actor on stage, TV (Everwood; Good Advice; Heartland; Eddie Dodd; Chesapeake Shores; Chicago Fire) and movies (Hair; The Pursuit of D. B. Cooper; Prince of the City; Deep Rising), born December 1, 1951. (Treat Williams 2008 Photo: Philipp Wüst)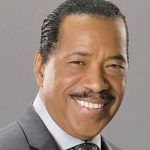 Obba Babatundé is 66
Daytime Emmy Award-winning American actor in movies, on stage & TV (Miss Evers' Boys; The Bold and the Beautiful; Half & Half; One Life to Live; All My Children; Dawson's Creek; The Young and the Restless), and senior citizen born December 1, 1951. (Obba Babatundé 2016 Photo: MillenaGay)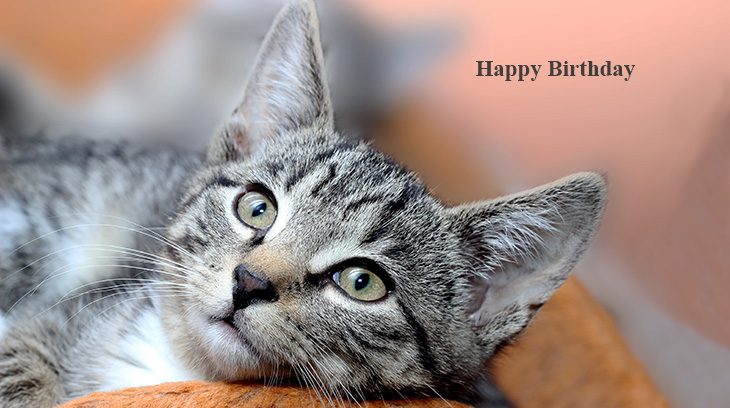 (Photo: Gundula Vogel via Unsplash)
Happy Birthday to everyone celebrating their birthday on December 1!
And remembering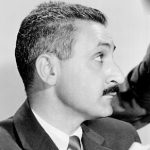 Ralph Manza
American character actor on TV (General Hospital; The D.A.'s Man; Banacek; Mama Malone; Newhart) and in movies (The One and Only; The Cat From Outer Space; The Philadelphia Experiment) (born Dec. 1, 1921 – died Jan. 31, 2000; age 78). Cause of death for Ralph Manza was a heart attack. (Ralph Manza 1959 The D.A.'s Man Photo: NBC TV )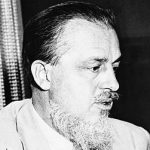 Rex Stout
American "Best Mystery Writer of the Century" detective fiction novelist, author of the Nero Wolfe mysteries (Fer-de-Lance; The League of Frightened Men; Murder by the Book; Gambit), and founder of Vanguard Press (born Dec. 1, 1886 - died Oct. 27, 1975; age 88). Cause of death for Rex Stout is unknown. (Rex Stout 1942 Our Secret Weapon Photo: CBS Radio)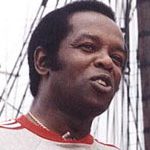 Lou Rawls

American songwriter, voice actor, and Grammy Award-winning R&B singer (You'll Never Find Another Love Like Mine; Bring It On Home to Me), TV host and actor on TV (Baywatch Nights) (born Dec. 1, 1933 - died Jan. 6, 2006; age 72). Lou Rawls died of brain and lung cancer. (Lou Rawls 1980 Photo: Marylandstater)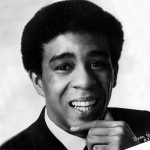 Richard Pryor (nee Richard Franklin Lennox Thomas Pryor)

Emmy and Grammy Award-winning American comedian, comedy writer and actor in movies (Car Wash; Silver Streak; Bustin' Loose; Blue Collar; Stir Crazy; Some Kind of Hero; See No Evil, Hear No Evil) (born Dec. 1, 1940 - died Dec. 10, 2005; age 65). Richard Pryor had multiple sclerosis and died of a heart attack. (Richard Pryor 1969 Photo: GAC)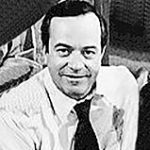 David Doyle
American voice actor and actor on TV (Charlie's Angels; Bridget Loves Bernie; General Hospital; The New Dick Van Dyke Show; Sweet Surrender; Rugrats) in movies (Capricorn One; The Comeback; Ghost Writer) (born Dec. 1, 1929 - died Feb. 26, 1997; age 67). Cause of death for David Doyle was a heart attack. (David Doyle 1977 Charlie's Angels Photo: ABC Television)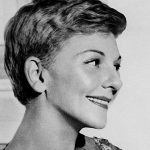 Mary Martin  
Tony Award-winning American singer and actress on Broadway stages (Peter Pan; South Pacific; The Sound of Music), TV, and in movies (Night and Day; Main Street to Broadway; True to Life), mother of Larry Hagman (born Dec. 1, 1913 - died Nov. 3, 1990; age 76). Cause of death for Mary Martin was cancer. (Mary Martin 1954-1955 Photo: Jerome Robbins / Winter Garden)
*Images are public domain or Creative Commons licensed & sourced via Wikimedia Commons or Flickr, unless otherwise noted*