December 1st Birthdays
If you were born on December 1st, you share a celebrity birthday with these famous people: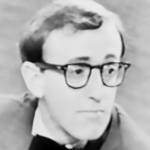 Woody Allen (nee Allan Stewart Konigsberg; ex of Louise Lasser)
Oscar-winning American filmmaker & actor (Annie Hall; Midnight in Paris; Play it Again, Sam; Crimes and Misdemeanors; The Purple Rose of Cairo; Sleeper; To Rome With Love; What's New, Pussycat?), born December 1, 1935. Ex-partner of Diane Keaton, Mia Farrow. (Woody Allen 1963 What's My Line?)
Lee Trevino

World Golf Hall of Fame professional American golfer, U.S. Open (1968 & 1971), Open Championship (1971 & 1972), PGA Championship (1974 & 1984) winner, and Masters Tournament (1975 & 1985) winner, born December 1, 1939. (Lee Trevino 2010 Photo: Keith Allison)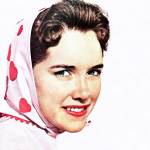 Dianne Lennon (aka DeeDee; sister of Peggy, Kathy, Janet & Mimi Lennon)
Vocal Group Hall of Fame American singer, oldest Lennon Sister (Tonight, You Belong to Me; Sad Movies [Make Me Cry]; Shake Me I Rattle), performer of Las Vegas stages & TV(The Lawrence Welk Show; Jimmy Durante Presents the Lennon Sisters), born December 1, 1939. (Dianne Lennon 1960)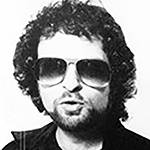 Eric Bloom
American guitarist, songwriter, and lead singer for Blue Öyster Cult ([Don't Fear] The Reaper; Burnin' For You; Godzilla; Roadhouse Blues; Take Me Away; Dancin' in the Ruins; Astronomy; Black Blade), born December 1, 1944. (Eric Bloom 1983 Blue Oyster Cult Photo: AMI / Columbia Records) 
Bette Midler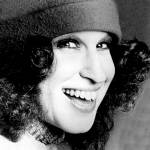 ("The Divine Miss M")
Emmy, Tony, & Grammy Award-winning American singer, songwriter (You Are The Wind Beneath My Wings; From a Distance), movie producer, and film actress (Beaches; The Rose; For the Boys; The First Wives Club; Drowning Mona), born December 1, 1945. (Bette Midler 1983 Photo: CMA / AEC)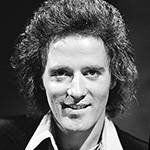 Gilbert O'Sullivan (nee Raymond Edward O'Sullivan)
Irish singer-songwriter (Clair; Alone Again [Naturally]; Get Down; Ooh Baby; Happiness is Me and You; Out of the Question; No Matter How I Try; Nothing Rhymed; We Will), and performer of stage and TV (Top of the Pops), born December 1, 1946. (Gilbert O'Sullivan 1974 Photo: Beeld En Geluid Wiki)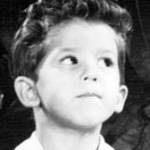 Richard Keith (nee Keith Thibodeaux)
American drummer (David and the Giants band) and former child actor of TV (Little Ricky Ricardo on I Love Lucy and The Lucy-Desi Comedy Hour; Johnny Paul Jason on The Andy Griffith Show), born December 1, 1950. (Richard Keith 1956 I Love Lucy Photo: Bureau of Industrial Service)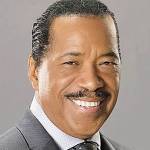 Obba Babatundé
Daytime Emmy Award-winning American actor of movies, stage, and television (Miss Evers' Boys; The Bold and the Beautiful; Half & Half; One Life to Live; All My Children; Dawson's Creek; The Young and the Restless), born December 1, 1951. (Obba Babatundé 2016 Photo: MillenaGay)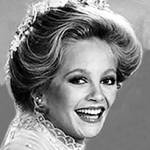 Charlene Tilton (ex of Johnny Lee)
American actress of TV (Lucy Ewing on Dallas & Knots Landing; The Love Boat) and movies (Ragin' Cajun; The Silence of the Hams; Deadly Bet; Center of the Web; Second Chance Christmas; Totally Blonde; Hemingway; Vengeance: A Love Story), born December 1, 1958. (Charlene Tilton 1970s Dallas Photo: ABC)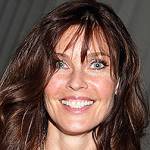 Carol Alt (ex of Ron Greschner; ex-partner of Alexei Yashin)
American model (Sports Illustrated Swimsuit Issue; Vogue; Cover Girl Cosmetics; Cosmopolitan; Givenchy), actress of TV (A Healthy You & Carol Alt; Thunder in Paradise; Amazon; Capitol) and movies (Bye Bye Baby; Beyond Justice), born December 1, 1960. (Carol Alt 2012 Photo: MiamiFilmFestival)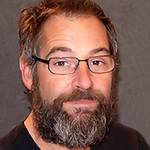 Jeremy Northam
English actor of movies (Emma; Gosford Park; Enigma; The Singing Detective; Wuthering Heights; The Net; Amistad; Happy, Texas; Bobby Jones: Stroke of Genius; An Ideal Husband) and TV (The Tudors; The Crown; Miami Medical), born December 1, 1961. (Jeremy Northam 2010 Photo: Transangst)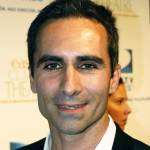 Nestor Carbonell (nee Néstor Gastón Carbonell)
American actor of TV (Luis Rivera on Suddenly Susan; Sheriff Alex Romero on Bates Motel; Richard Alpert on Lost; Ringer; Strong Medicine; Cold Case; The Tick; Midnight, Texas; Psych) and movies (Jack the Dog; The Dark Knight), born December 1, 1967. (Nestor Carbonell 2009 Photo: Richard Sandoval)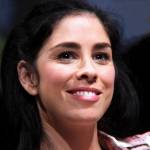 Sarah Silverman (ex partner of Jimmy Kimmel, Michael Sheen)
Emmy Award-winning American comedienne, voice-over and character actress of stage, TV (The Sarah Silverman Program; Saturday Night Live; Masters of Sex; Monk), and films (School of Rock; The Book of Henry; Take This Waltz), born December 1, 1970.(Sarah Silverman 2012 Photo: Gage Skidmore)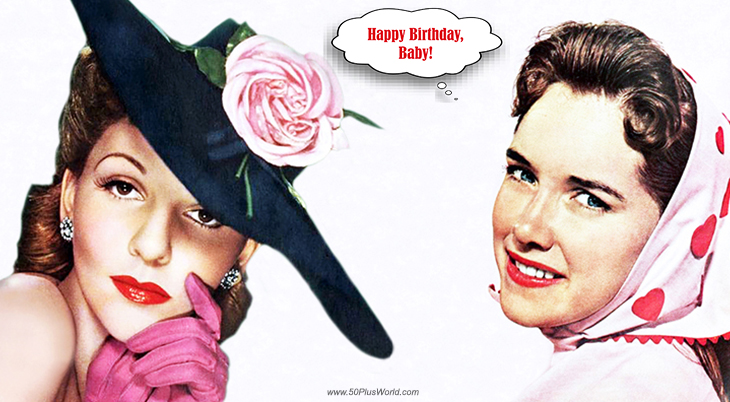 (Mary Martin 1942 | Dianne Lennon 1960)
Happy Birthday to everyone celebrating their birthday on December 1st!
Remember These December 1st Famous Birthdays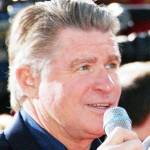 Treat Williams (nee Richard Treat Williams)
American actor of stage, TV (Andy Brown on Everwood; Good Advice; Heartland; Eddie Dodd; Chesapeake Shores; Chicago Fire; White Collar; Brothers & Sisters; Blue Bloods), & movies (Hair; The Pursuit of D. B. Cooper; Prince of the City; Deep Rising; Things to Do in Denver When You're Dead) (born Dec. 1, 1951 – died June 12, 2023; age 71). (Treat Williams 2008: Philipp Wüst)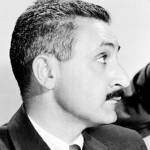 Ralph Manza
American character actor of TV (General Hospital; Newhart; The D.A.'s Man; Banacek; Mama Malone; Barney Miller; Santa Barbara) and movies (The One and Only; The Cat From Outer Space; The Philadelphia Experiment; Three Guns for Texas) (born Dec. 1, 1921 – died Jan. 31, 2000; age 78). Ralph Manza died of a heart attack. (Ralph Manza 1959 The D.A.'s Man Photo: NBC TV)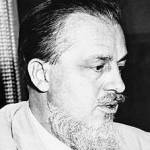 Rex Stout
American "Best Mystery Writer of the Century" detective fiction novelist, author of the Nero Wolfe series and other mysteries (Fer-de-Lance; The League of Frightened Men; Murder by the Book; Gambit), and founder of Vanguard Press (born Dec. 1, 1886 – died Oct. 27, 1975; age 88). Cause of death for Rex Stout is unknown. (Rex Stout 1942 Our Secret Weapon Photo: CBS Radio)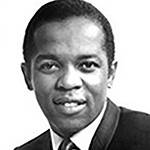 Lou Rawls (Louis Allen Rawls)

Grammy Award-winning American singer & songwriter (You'll Never Find Another Love Like Mine; Bring It On Home to Me; Love is a Hurtin' Thing), TV host, voice over & character actor of TV (Baywatch Nights) and movies (Angel, Angel, Down We Go) (born Dec. 1, 1933 – died Jan. 6, 2006; age 72). Lou Rawls died of brain & lung cancer. (Lou Rawls 1967 Photo: Associated Booking Corp.)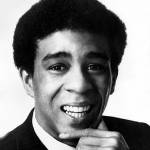 Richard Pryor (father of Rain Pryor)

Emmy and Grammy-winning American comedian, screenwriter and actor (Car Wash; Silver Streak; Bustin' Loose; Blue Collar; Stir Crazy; Some Kind of Hero; See No Evil, Hear No Evil; Superman III; Brewster's Millions) (born Dec. 1, 1940 – died Dec. 10, 2005; age 65). Richard Pryor had multiple sclerosis & died of a heart attack. (Richard Pryor 1969: Berk Costello GAC)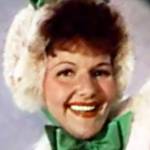 Mary Martin (mother of Larry Hagman) 
Tony Award-winning American singer and actress of Broadway stages (Peter Pan; South Pacific; The Sound of Music), TV, and movies (Birth of the Blues; Main Street to Broadway; True to Life; Happy Go Lucky; New York Town; The Great Victor Herbert) (born Dec. 1, 1913 – died Nov. 3, 1990; age 76). Mary Martin died of cancer. (Mary Martin 1946 Night and Day Trailer)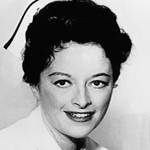 Emily McLaughlin (married Jeffrey Hunter; ex of Robert Lansing)
American actress of TV (R.N. Jessie Brewer on General Hospital 1963-1991; Dr. Eileen Seaton on Young Doctor Malone; The Eleventh Hour; The Twilight Zone; Checkmate; The Merv Griffin Show) and movies (Young Doctors in Love) (born Dec. 1, 1928 – died Apr. 26, 1991; age 62). Emily McLaughlin died of cancer. (Emily McLaughlin 1967 General Hospital Photo: ABC Television)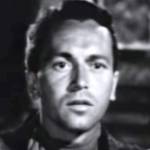 Johnnie Johnston (nee John Clifford Johnston; aka Johnny Johnston)
American singer (Laura; [All of a Sudden] My Heart Sings; There Must Be a Way), host & actor of radio (NBC-Blue), TV and movies (Rock Around the Clock; Unchained; This Time for Keeps; Star Spangled Rhythm; You Can't Ration Love; Priorities on Parade) (born Dec. 1, 1915 – died Jan. 6, 1996; age 80). Ex of Kathryn Grayson. (Johnnie Johnston 1948 The Man From Texas)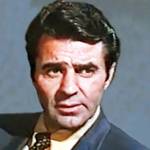 Paul Picerni (nee Horacio Paul Picerni)
American WWII USAF veteran (Distinguished Flying Cross), actor of TV (Lee Hobson on The Untouchables; Dan Garrett on The Young Marrieds) & films (House of Wax; Operation Pacific; To Hell and Back; Cattle Town; Operation Secret; Bobby Ware is Missing; The Young Philadelphians) (born Dec. 1, 1922 – died Jan. 12, 2011; age 88). (Paul Picerni 1970 The Old Man Who Cried Wolf)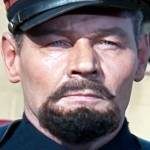 Malachi Throne
American character actor of stage, movies, & TV (Noah Bain on It Takes a Thief; Ted Adamson on Search for Tomorrow; All My Children; Ryan's Hope; Ben Casey; Mr. Novak; Batman; The Big Valley; Hawaii Five-O; Judd for the Defense; The Fugitive; Kojak; Rawhide) (born Dec. 1, 1928 – died Mar. 13, 2013; age 84). Malachi Throne died of lung cancer. (Malachi Throne 1966 Beau Geste)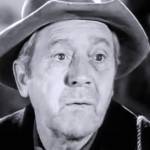 James Bell
American actor of TV (Perry Mason; Wagon Train; Lassie; Dragnet) and movies (My Friend Flicka; Texas Lady; Thunderhead – Son of Flicka; Claudelle Inglish; The Lonely Man; A Day of Fury; Flying Leathernecks; A Lawless Street; Black Tuesday; About Mrs. Leslie) (born Dec. 1, 1891 – died Oct. 26, 1973; age 81). Cause of death for James Bell is unknown. (James Bell 1960 Tate)
Allyn Ann McLerie (married George Gaynes; ex of Adolph Green)
Canadian actress of films (Where's Charley?; The Way We Were; Cinderella Liberty) & TV (Florence Bickford on The Days and Nights of Molly Dodd; Janet Reubner on The Tony Randall Show; WKRP in Cincinnati; The Thorn Birds; The F.B.I.) (born Dec. 1, 1926 – died May 21, 2018; age 91). Allyn McLerie died of Alzheimer's disease. (Allyn Ann McLerie 1949 Photo: Modern Screen)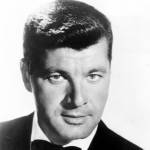 Dick Shawn (nee Richard Schulefand; father-in-law of Joey Travolta)
American stand-up comedian, host & actor of stage (The Second Greatest Entertainer in the Whole Wide World), TV (The $10,000 Pyramid), & films (The Happy Ending; Love at First Bite; Maid to Order; Penelope; What Did You Do in the War, Daddy?; Wake Me When It's Over) (born Dec. 1, 1923 – died Apr. 17, 1987; age 63). Dick Shawn died of a heart attack. (Dick Shawn 1964: GAC)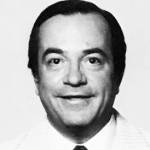 David Doyle
American voice over & character actor of TV (Bosley on Charlie's Angels; Ted Holmes on General Hospital; Bridget Loves Bernie; The New Dick Van Dyke Show; The Patty Duke Show Rugrats) and movies (Capricorn One; The Comeback; Ghost Writer) (born Dec. 1, 1929 – died Feb. 26, 1997; age 67). David Doyle died of a heart attack. (David Doyle 1970s Charlie's Angels Photo: ABC TV)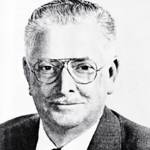 William H. Daniels
Academy Award-winning American cinematographer of classic & silent movies (Foolish Wives; The Merry Widow; Camille; Mata Hari; Grand Hotel; The Mortal Storm; The Naked City; Pat and Mike; My Man Godfrey; Harvey; Cat on a Hot Tin Roof; Ocean's 11; Come September) (born Dec. 1, 1901 – died June 14, 1970; age 68). (William H. Daniels 1961 Photo: American Cinematographer)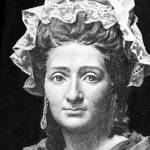 Madame Marie Tussaud (nee Anna Maria Grosholtz)
French waxwork artist who made models of the nobility & celebrities before, during, & after, the French Revolution (King Louis XVI; Marie Antoinette; Robespierre; Horatio Nelson; Voltaire; Benjamin Franklin; Walter Scott), founder of Madame Tussaud's Chamber of Horrors / Wax Museum (born Dec. 1, 1761 – died Apr. 16, 1850; age 88). (Marie Tussaud: John T. Tussaud)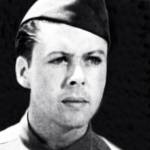 William Tracy
American film actor (Tanks a Million; Henry, the Rainmaker; Strike Up the Band; Hay Foot; Cadet Girl; Tobacco Road; Gallant Sons; She Knew All the Answers; To the Shores of Tripoli; George Washington Slept Here; Fall In; The Shop Around the Corner; The Jones Family in Hollywood; Her First Beau) (born Dec. 1, 1917 – died June 18, 1967; age 49) (William Tracy 1940 Terry and the Pirates)
*Images are public domain or Creative Commons licensed & sourced via Wikimedia Commons or Flickr, unless otherwise noted*