July 3rd Birthdays
If you were born on July 3rd you share a celebrity birthday with these famous people: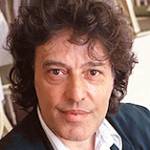 Tom Stoppard is 86 (nee Tomáš Straussler)
Academy and Tony Award-winning Czechoslovakian-British playwright (Rosencrantz and Guildenstern Are Dead) and screenwriter (Shakespeare in Love; Indiana Jones and the Last Crusade; The Russia House; Billy Bathgate), born July 3, 1937. (Tom Stoppard 1990 Photo: Gorupdebesanez)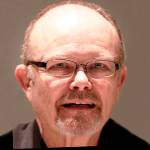 Kurtwood Smith is 80
American voice & character actor of stage, TV (Red Forman on That '70s Show; Resurrection; Worst Week; Chaos; 24; Patriot; Medium; The Ranch) and movies (RoboCop; True Believer; Dead Poets Society; Star Trek VI; Broken Arrow; A Time to Kill) born July 3, 1943. (Kurtwood Smith 2010 Photo: Gage Skidmore)
Michael Cole is 78
American actor of stage, TV (Pete Cochrane on Mod Squad & The Return of Mod Squad; Harlan Barrett on General Hospital; Murder, She Wrote; Police Story), films (Forbid Them Not; The Bubble; Chuka; Nickel Mountain; Mr. Brooks; The Apostate), born July 3, 1945. (Michael Cole 1973 Photo: ABC Television)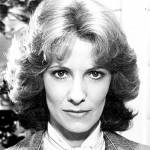 Betty Buckley is 76 (sister of Norman Buckley)
Tony Award-winning American singer & actress of stage, TV (Abby Bradford on Eight is Enough; Oz; L.A. Law; Law & Order: Special Victims Unit; Preacher) and movies (Carrie; Tender Mercies; Frantic; Wyatt Earp; Simply Irresistible), born July 3, 1947. (Betty Buckley 1977 Photo: ABC Television)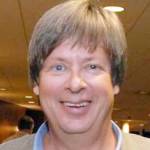 Dave Barry is 76 (nee David McAlister Barry; married Michelle Kaufman)
American humorist, newspaper reporter & syndicated humor columnist (Miami Herald), 1988 Pulitzer Prize for Commentary winner, and author (Dave Barry Turns 40; Dave Barry Turns 50), novelist (Big Trouble; Peter and the Starcatchers), born July 3, 1947. (Dave Barry 2008 Photo: Purocafe)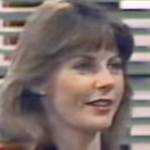 Jan Smithers is 74 (nee Karin Jan Smithers; ex of James Brolin)
Retired American model (Newsweek cover), actress of television (Bailey Quarters on WKRP in Cincinnati; The Love Boat; Hotel) and feature films (When the North Wind Blows; Where the Lilies Bloom; Our Winning Season; Mr. Nice Guy), born July 3, 1949. (Jan Smithers 1986 WKRP in Cincinnati Promo)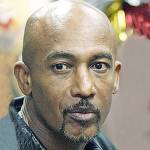 Montel Williams is 67
U.S. Marine Corps & Navy intelligence cryptologic officer, multiple sclerosis spokesperson, actor & host of TV (The Montel Williams Show; Matt Waters; Guiding Light; All My Children; JAG), & films (The Peacekeeper), born July 3, 1956. (Montel Williams 2006 Photo: Kitt Amaritnant / US Navy)
Hunter Tylo is 61 (nee Deborah Jo Hunter; aka Deborah Morehart)

American model, actress of TV (Taylor Hayes on the Bold and the Beautiful; Robin McCall on All My Children; Marina Toscano on Days of Our Lives; The Maharaja's Daughter) & movies (Final Cut; The Initiation; Longshot; Down and Derby), born July 3, 1962. Ex of Michael Tylo. (Hunter Tylo 2009: MnSPaul)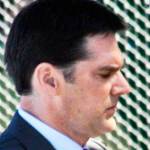 Thomas Gibson is 61
American director & actor of stage, TV (Aaron Hotchner on Criminal Minds; Greg Montgomery on Dharma & Greg; Daniel Nyland on Chicago Hope; Derek Mason on As the World Turns; Guiding Light; Another World) and movies (Eyes Wide Shut), born July 3, 1962. (Thomas Gibson 2010 Photo: Dan Huse)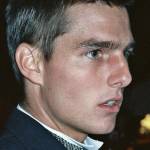 Tom Cruise is 61 (nee Thomas Cruise Mapother IV)
American movie producer & actor (Risky Business; Born on the Fourth of July; A Few Good Men; The Firm; Top Gun; Rain Man; Jerry Maguire; Far and Away; Mission: Impossible films; War of the Worlds; The Color of Money), born July 3, 1962. Ex of Mimi Rogers, Nicole Kidman, Katie Holmes. (Tom Cruise 1989: Alan Light)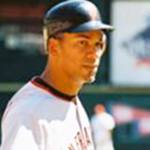 Moisés Alou is 57 (nee Moisés Rojas Alou Beltre)
American pro baseball player, NL outfielder (Montreal Expos, Houstron Astros, Chicago Cubs, San Francisco Giants, New York Mets, Florida Marlins – 1997 World Series Champions), 6-time MLB All-Star, 1994 & 1998 Silver Slugger, born July 3, 1966. (Moisés Alou 2005 Photo: Barbara Moore)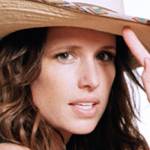 Shawnee Smith is 54
American singer & actress of TV (Linda on Becker; Jennifer Goodson on Anger Management; All is Forgiven; Arsenio; The Stand; The Tom Show) and movies (Saw films; Iron Eagle, Summer School; The Blob; Desperate Hours; Jayne Mansfield's Car), born July 3, 1969. (Shawnee Smith 2008: TeamSwitzerland)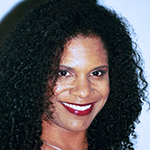 Audra McDonald is 53
Grammy, Emmy, and Tony Award-winning American singer-actress & host of stage, TV (Dr. Naomi Bennett on Private Practice; The Good Fight; The Bedford Diaries; Mister Sterling) and films (Ricki and the Flash), born July 3, 1970. (Audra McDonald 1998 Photo: John Mathew Smith & www.celebrity-photos.com)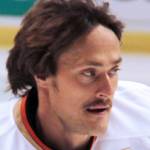 Teemu Selanne is 53
Finnish professional hockey player, NHL right-winger (Winnipeg Jets;  Anaheim Ducks – 2007 & 2007 Stanley Cup champs; San Jose Sharks, and Colorado Avalanche), 1993 Calder Trophy/Rookie of the Year, 10x All-Star, born July 3, 1970. (Teemy Selanne 2010 Photo: Hockeybroad/Cheryl Adams)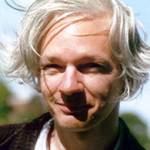 Julian Assange is 52 (nee Julian Paul Hawkins)
Award-winning Australian online publisher, editor, and civil rights activist, hacker, founder of WikiLeaks, author (Underground; Cyberpunks; When Google Met Wikileaks; The WikiLeaks Files), charged with espionage, born July 3, 1971. (Julian Assange 2006 Photo: Julian Assange & Martina Haris)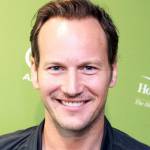 Patrick Wilson is 50 (married Dagmara Domińczyk)
American actor of TV (Fargo; A Gifted Man; Angels in America), & films (Hard Candy; The Phantom of the Opera; Passengers; Aquaman; Bone Tomahawk; Running With Scissors; The Conjuring; Jack Strong; Insidious; Big Stone Gap; Midway), born July 3, 1973. (Patrick Wilson 2014 Photo: Montclair Film)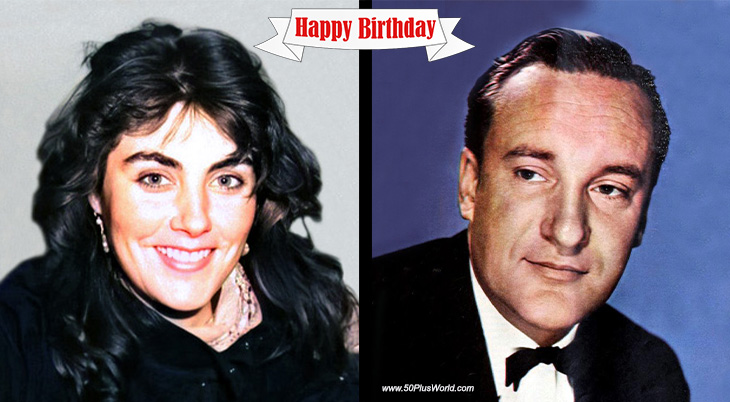 (Laura Branigan 1982: U.P. Press Photo | George Sanders 1942 [colorized])
Happy Birthday to everyone celebrating their birthday on July 3rd!
Remember These July 3rd Famous Birthdays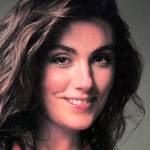 Laura Branigan
American songwriter, singer (Gloria; Ti Amo; The Power of Love; How Am I Supposed to Live Without You; Solitaire; The Lucky One; Self Control; Shattered Glass; Self Control), and actress (born July 3, 1952 – died Aug. 26, 2004; age 52). Laura Branigan died of a ventricular brain aneurysm. (Laura Branigan 1982 Photo: Courtesy Atlantic Records/Other Half Entertainment)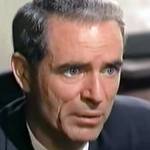 Tim O'Connor (nee Timothy Joseph O'Connor)
American director & actor of stage, TV (Elliot Carson on Peyton Place, Murder in Peyton Place, & Peyton Place: The Next Generation; Buck Rogers in the 25th Century; The Defenders; Dynasty; General Hospital; The F.B.I.) and movies (The Groundstar Conspiracy; Black Jack) (born July 3, 1927 – died Apr. 5, 2018; age 90). Tim O'Connor died of cancer. (Tim O'Connor 1968 Peyton Place)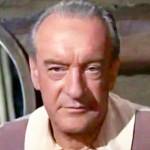 George Sanders (ex of Benita Hume, Magda Gabor, Zsa Zsa Gabor)
Oscar-winning Russian-English actor (Rebecca; The Saint Strikes Back; The Ghost and Mrs. Muir; Forever Amber; All About Eve; That Certain Feeling; The House of the Seven Gables; In Search of the Castaways; Lured; A Shot in the Dark; Foreign Correspondent) (born July 3, 1906 – died Apr. 25, 1972; age 65). Brother of Tom Conway. (George Sanders 1966 Daniel Boone)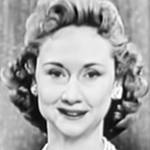 Dorothy Kilgallen (married Richard Kollmar)
American journalist (The Frank Sinatra Story; Sam Sheppard trial), New York Evening Journal columnist & radio host (The Voice of Broadway), author (Girl Around The World; Murder One), TV personality and panelist (What's My Line?) (born July 3, 1913 – died Nov. 8, 1965; 52). Dorothy Kilgallen died of an alcohol and barbiturate overdose. (Dorothy Kilgallen 1956 What's My Line?)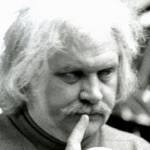 Ken Russell (nee Henry Kenneth Alfred Russell)

English actor, screenwriter, producer, & director of TV (Monitor; Lady Chatterly) and movies (Women in Love; The Boy Friend; Tommy; Valentino; Altered States; Crimes of Passion; French Dressing; Mahler; Lisztomania) (born July 3, 1927 – died Nov. 27, 2011; age 84). Ex of Shirley Ann Kingdon, Hetty Baynes. Ken Russell had strokes before he died. (Ken Russell 1975: CBS TV)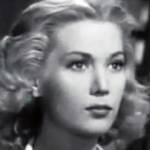 Louise Allbritton (married Charles Collingwood)
American movie actress (Felicia; Her Primitive Man; The Egg and I; Good Morning, Judge; Fired Wife; Walk a Crooked Mile; Men in Her Diary; That Night With You; Son of Dracula; The Doolins of Oklahoma; Who Done It?; Tangier; Pittsburgh; It Comes Up Love) (born July 3, 1920 – died Feb. 16, 1979; age 58). Louise Allbritton died of cancer. (Louise Allbritton 1944 San Diego, I Love You)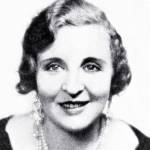 Doris Lloyd (nee Hessy Doris Lloyd)
English film actress (Disraeli; Waterloo Bridge; The Time Machine; Kind Lady; Oliver Twist; Motive For Revenge; Tyrant of the Sea; The Letter; Don't Get Personal; Molly and Me; Journey for Margaret; The Swan; A Shot in the Dark; Sisters Under the Skin; Glamour; Secrets; Tarzan the Ape Man; Peg O' My Heart) (born July 3, 1891 – died May 21, 1968; age 76). (Doris Lloyd 1934)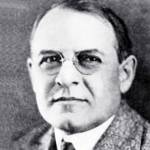 Alvin Wyckoff
American cinematographer of silent movies (Brewster's Millions; Blood and Sand; Rose of the Rancho; The Border Legion; The Girl of the Golden West; The Arab; Chimmie Fadden; Carmen; The Trail of the Lonesome Pine; Old Wives For New; Adam's Rib; Spider Webs) & sound films (The Lost Jungle; The Night Ride) (born July 3, 1877 – died July 30, 1957; age 80). (Alvin Wyckoff 1921)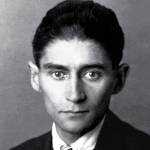 Franz Kafka
Bohemian/Czecheslovakian modernist writer (Letters to Felice), short story author (The Metamorphosis; Contemplation; A Country Doctor; A Hunger Artist; The Judgement; In the Penal Colony), & novelist (The Trial; The Castle; Amerika), whose works inspired the terms Kafkaesque (born July 3, 1883 – died June 3, 1924; age 40). Franz Kafka died of tuberculosis. (Franz Kafka 1923)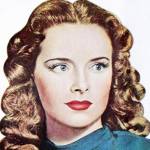 Susan Peters (nee Suzanne Carnahan; ex of Richard Quine)
American actress of stage & films (Random Harvest; Keep Your Powder Dry; The Big Shot; Assignment in Brittany; The Sign of the Ram; Dr. Gillespie's New Assistant; Song of Russia; Young Ideas; Three Sons O' Guns) (born July 3, 1921 – died Oct. 23, 1952; age 31). A paraplegic after a 1945 car accident, Susan Peters had depression and died of several health issues. (Susan Peters 1945)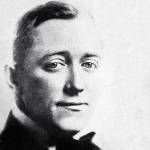 George M. Cohan (nee George Michael Cohan; ex of Ethel Levey)
Songwriters & American Theater Halls of Fame American playwright, lyricist (Give My Regards to Broadway, Over There; Yankee Doodle Boy), producer, performer of vaudeville & Broadway musicals (Little Johnny Jones; Seven Keys to Baldpate), and movies (Broadway Jones) (born July 3, 1878 – died Nov. 5, 1942; age 64). Father of Mary & Helen Cohan. (George M. Cohan 1917)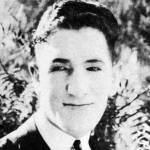 Jack Earle (nee Jacob Rheuben Erlich; "Pecos Bill")
American circus sideshow performer (7′ 5″ tall), silent film actor (Jack and the Beanstalk; Keep Going; Obey the Law; Hansel and Gretel; Peg o' the Mounted; Golfmania; A Lofty Marriage; The Flower Girl; The Royal Pair; A Howling Success; Vamped; A Corn-fed Sleuth; Sting 'Em Sweet; Don't Scream), artist, poet (The Long Shadows) (born July 3, 1906 – died 1952, age 46). (Jack Earle 1924)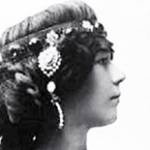 La Sylphe (nee Edith Lambelle Langerfeld)
American contortionist, ballerina (American Ballet Guild) & exotic dancer (Salome) in the U.S. (Orpheum vaudeville circuit; New York – Harlem Opera House, Fifth Avenue Theatre, Follies of 1907, George White's Scandals of 1919) & Europe (London – Alhambra Theatre; Paris – Folies Bergère) (born July 3, 1883 – died Dec. 20, 1968; age 85). (La Sylphe c. 1900s-1910s)
*Images are public domain or Creative Commons licensed & sourced via Wikimedia Commons, Vimeo, or Flickr, unless otherwise noted*