October 8th Birthdays
If you were born on October 8th, you share a birthday with these famous people: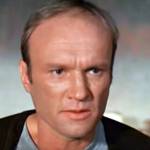 James Olson is 90
 American actor of TV (Hawaii Five-O; The F.B.I.; Mannix; The Streets of San Francisco) & films (The Andromeda Strain; Ragtime; Amityville II: The Possession; Commando; The Groundstar Conspiracy; The Strange One; Rachel, Rachel), born October 8, 1930. (James Olson 1974 Movin' On)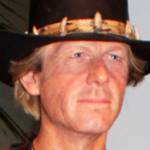 Paul Hogan is 81

Australian TV host (A Current Affair), TV & movie screenwriter, producer and actor (Crocodile Dundee; Crocodile Dundee in Los Angeles; Almost An Angel; Lightning Jack; Flipper; Strange Bedfellows; Charlie & Boots; That's Not My Dog!), born October 8, 1939. (Paul Hogan Reproduction Photo: Eva Rinaldi)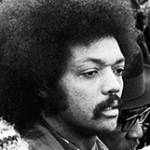 Jesse Jackson Sr. is 79 (nee Jesse Louis Burns)
American human and civil rights activist, politician (1980s Democratic presidential candidate nominee), CNN TV host (Both Sides with Jesse Jackson), and Baptist minister, born October 8, 1941. (Jesse Jackson 1975 Photo: U.S. News & World Report)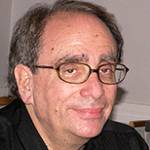 R. L. Stine is 77 (nee Robert Lawrence Stine)
American television screenwriter (Goosebumps; R. L. Stine's The Haunting Hour; The Nightmare Room), children's book series novelist (Goosebumps; Fear Street; The Nightmare School; Mostly Ghostly; Cheerleaders; Losers in Space), born October 8, 1943. (R. L. Stine 2008 Photo: © Larry D. Moore)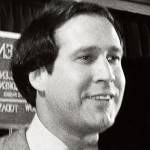 Chevy Chase is 77 (nee Cornelius Crane Chase)
American comedian, writer, producer, and actor of movies (Foul Play; Caddyshack; Fletch; Modern Problems; National Lampoon's Vacation) and television (Saturday Night Live; Pierce Hawthorne on Community), born October 8, 1943. (Chevy Chase 1980 Photo: Alan Light)
Sigourney Weaver is 71 (nee Susan Alexandra Weaver)
American producer, actress of movies (Alien; Ghostbusters; The Year of Living Dangerously, Gorillas in the Mist; Working Girl; Copycat; Alien: Resurrection; Avatar; You Again; Paul) and television (Somerset; The Defenders), born October 8, 1949. (Sigourney Weaver 1989 Photo: Alan Light)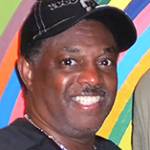 Robert Kool Bell is 70 (nee Robert Earl Bell; aka Muhammad Bayyan)
American jazz, R&B, disco & soul music musician, singer-songwriter and co-founder of Kool and the Gang (Celebration; Joanna; Ladies Night; Too Hot; Cherish; Fresh; Misled; Hollywood Swinging; Jungle Boogie), born October 8, 1950. (Robert Kool Bell 2011 Photo: Worthy FM)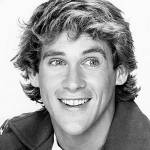 Michael Dudikoff is 66 (nee Michael Joseph Dudikoff II)
American actor of TV (Cobra; Star of the Family) and movies (American Ninja; In Her Defense; Platoon Leader; Midnight Ride; River of Death; The Human Shield; Rescue Me; Chain of Command; Bachelor Party; Uncommon Valor; Strategic Command), born October 8, 1954. (Michael Dudikoff 1982 Photo: ABC)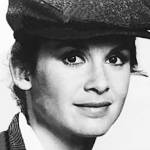 Stephanie Zimbalist is 64
American actress of stage, TV (Laura Holt on Remington Steele; Centennial; Caroline?) and movies (The Magic of Lassie; The Awakening; The Prophet's Game; Borderline Normal; Malpractice; Hamlet's Ghost; A Timeless Love), born October 8, 1956. (Stephanie Zimbalist 1984 Photo: Entertainment Tonight)
James DePaiva is 63
American musician, TV director (As the World Turns; One Life to Live) and actor (Max Holden on One Life to Live 1987-2007; Dr. David Bensch on General Hospital; Tainted Dreams; The Bay), born October 8, 1957. (James DePaiva 1987 One Life to Live Promo: ABC)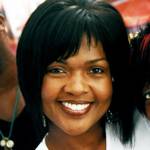 Cece Winans is 56 (nee Priscilla Marie Winans; aka Cece Love)
Grammy Award-winning American author (On a Positive Note), R&B and gospel singer solo and with her brother Bebe (Addictive Love; I'll Take You There; It's O.K. Lost Without You; Heaven; I.O.U. Me; Up Where We Belong), born October 8, 1964. (Cece Winans 2009 Photo: Pastorflex)
Matt Biondi is 55 (nee Matthew Nicholas Biondi)
International Swimming Hall of Fame American world record-setting freestyle and butterfly competitive swimmer, winner of 11 Olympic medals (1984 Los Angeles 4×100 m freestyle relay gold; 1988 Seoul 3x relay gold, 50m freestyle gold & 100m freestyle gold Olympics; 1992 Barcelona 2x relay gold) born October 8, 1965. (Robert Kool Bell 2011 Photo: Worthy FM)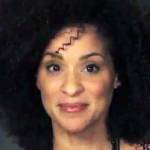 Karyn Parsons is 54
American producer, screenwriter, & actress of TV (Hilary Banks on The Fresh Prince of Bel-Air; The Job; Lush Life; Melrose Place; Fly; The Bronx Zoo; Sweet Blackberry Presents) and movies (The Ladies Man; Major Payne; Death Spa; Class Act), born October 8, 1966. (Karyn Parsons 1990s Photo: EPA)
Emily Procter is 52
American actress of TV (Calleigh Duquesne on CSI: Miami; The West Wing; Just Shoot Me; White Collar) and movies (Love Everlasting; Guinevere; Forever Fabulous; Kingdom Come; Family Plan; Leaving Las Vegas; Big Momma's House 2; Jerry Maguire), born October 8, 1968. (Emily Procter 2007 Photo: mtlsrt04)
Dylan Neal is 51
Canadian actor of movies & TV (Jack Griffith on Cedar Cove; Dylan Shaw on The Bold and the Beautiful; Dawson's Creek; Hyperion Bay; Sabrina, The Teenage Witch; Blood Ties; Arrow; JAG; Wild Roses; Pacific Palisades; Smallville; The L Word; The Jake Effect), born October 8, 1969. (Dylan Neal Photo: Dylan Neal)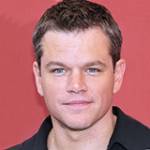 Matt Damon is 50 (nee Matthew Paige Damon)
Academy Award-winning American TV & film screenwriter, producer & actor (Good Will Hunting; Jason Bourne films; Interstellar; Invictus; Oceans Eleven; The Talented Mr. Ripley; The Runner; The Departed), born October 8, 1970. (Matt Damon 2009 Photo: Nicolas Genin from Paris, France)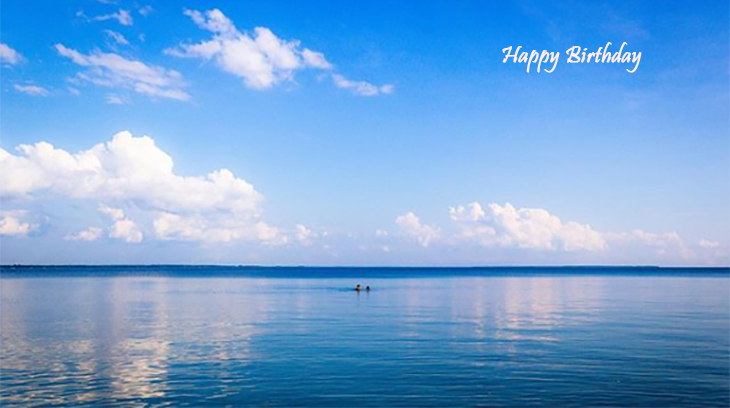 (Muskoka Lake Reflection, Ontario, Canada Photo: © 2020 Evi Tureluren / One Year in Kingston)
Happy Birthday to everyone celebrating their birthday on October 8th!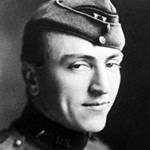 Eddie Rickenbacker (nee Edward Rickenbacher; "Fast Eddie")
American WWI fighter ace pilot, Medal of Honor hero, air flight pioneer (Eastern Airlines head), automobile designer (Rickenbacker Motor Company), & Indianapolis 500 race driver ("Fast Eddie") (born Oct. 8, 1890 – died July 23, 1973; age 82). Eddie Rickenbacker had a stroke and pneumonia before he died. (Eddie Rickenbacker 1920s Photo: Hartsook US Air Force)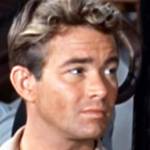 Ray Stricklyn (nee Lewis Raymond Stricklyn)
American actor of TV (Days of Our Lives; The Colbys; Wiseguy; Broken Arrow; Perry Mason; Wagon Train), and movies (Young Jesse James; Ten North Frederick; The Return of Dracula; The Remarkable Mr. Pennypacker; The Catered Affair; The Lost World) (born Oct. 8, 1928 – died May 14, 2002; age 73). Ray Stricklyn died of emphysema. (Ray Stricklyn 1960 Bonanza)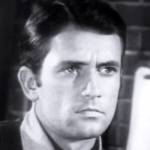 Allen Case (nee Alan Case Lavelle Jones)
American actor of TV movies and series (Deputy Clay McCord on The Deputy; Frank James on The Legend of Jesse James; Perry Mason; CHiPs; Gunsmoke; Have Gun – Will Travel; The Bob Newhart Show; Police Woman; The Rifleman; The Time Tunnel; The Virginian; Barnaby Jones) (born Oct. 8, 1934 – died Aug. 25, 1986; age 51). Allen Case died of a heart attack. (Allen Case 1961 The Deputy)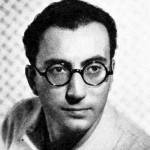 Rouben Mamoulian
American Theatre Hall of Fame blacklisted Armenian-born director stage & film director (Dr. Jekyll and Mr. Hyde; Queen Christina; Becky Sharp; The Gay Desperado; Golden Boy; The Mark of Zorro; Blood and Sand; Silk Stockings; Summer Holiday) (born Oct. 8, 1897 – died Dec. 4, 1987; age 90). Rouben Mamoulian died of natural causes. (Rouben Mamoulian 1935 Photo: Film Daily Year Book)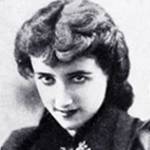 Nance O'Neil (nee Gertrude Lamson; "American Bernhardt")
American actress of Broadway, silent films (Hedda Gabler; Princess Romanoff; His Glorious Night) and 1930s movies (Resurrection; Cimarron; False Faces; Their Mad Moment; A Woman of Experience; The Royal Bed; Transgression; The Good Bad Girl; The Floradora Girl; The Lady of Scandal; The Fall of the Romanoffs) (born Oct. 8, 1874 – died Feb. 7, 1965; age 90). (Nance O'Neil c. 1900)
*Images are public domain or Creative Commons licensed & sourced via Wikimedia Commons, Vimeo, YouTube, or Flickr, unless otherwise noted*