October 8th Birthdays
If you were born on October 8th, you share a celebrity birthday with these famous people: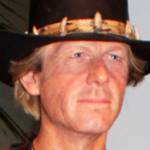 Paul Hogan (ex of Linda Kozlowski)

Australian TV host (A Current Affair), TV & movie screenwriter, producer and actor (Crocodile Dundee; Crocodile Dundee in Los Angeles; Almost An Angel; Lightning Jack; Flipper; Strange Bedfellows; Charlie & Boots; That's Not My Dog!), born October 8, 1939. (Paul Hogan Reproduction Photo: Eva Rinaldi)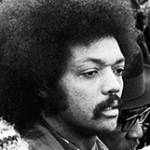 Reverend Jesse Jackson Sr. (nee Jesse Louis Burns)
American human and civil rights activist, social non profit founder (Rainbow/PUSH), politician (1980s Democratic presidential candidate nominee), CNN TV host (Both Sides with Jesse Jackson), and Baptist minister, born October 8, 1941. (Jesse Jackson 1975 Photo: U.S. News & World Report)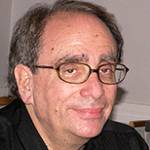 R. L. Stine (nee Robert Lawrence Stine)
American television screenwriter (Goosebumps; R. L. Stine's The Haunting Hour; The Nightmare Room), children's book series novelist (Goosebumps; Fear Street; The Nightmare School; Mostly Ghostly; Cheerleaders; Losers in Space), born October 8, 1943. (R. L. Stine 2008 Photo: © Larry D. Moore)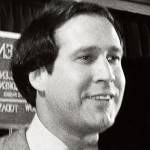 Chevy Chase (nee Cornelius Crane Chase)
American comedian, writer, producer, and actor of movies (Foul Play; Caddyshack; Fletch; Modern Problems; National Lampoon's Vacation; Funny Farm) and television (Saturday Night Live; Pierce Hawthorne on Community), born October 8, 1943. (Chevy Chase 1980 Photo: Alan Light)
Sigourney Weaver (nee Susan Alexandra Weaver)
American producer, actress of movies (Alien; Ghostbusters; The Year of Living Dangerously, Gorillas in the Mist; Working Girl; Copycat; Alien: Resurrection; Avatar; You Again; Paul) and television (Somerset; The Defenders), born October 8, 1949. (Sigourney Weaver 1989 Photo: Alan Light)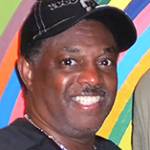 Robert Kool Bell (nee Robert Earl Bell; aka Muhammad Bayyan)
American jazz, R&B, disco & soul music musician, singer-songwriter & Kool and the Gang co-founder (Celebration; Joanna; Ladies Night; Too Hot; Cherish; Fresh; Misled; Hollywood Swinging; Jungle Boogie; Summer Madness; Get Down on It), born October 8, 1950. (Robert Kool Bell 2011 Photo: Worthy FM)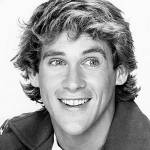 Michael Dudikoff (nee Michael Joseph Stephen Dudikoff II)
American actor of TV (Cobra; Star of the Family) and movies (American Ninja; In Her Defense; Platoon Leader; Midnight Ride; River of Death; The Human Shield; Rescue Me; Chain of Command; Bachelor Party; Uncommon Valor; Strategic Command), born October 8, 1954. (Michael Dudikoff 1982: ABC)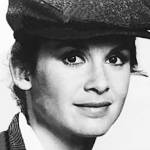 Stephanie Zimbalist (daughter of Efrem Zimbalist Jr.)
American actress of stage, TV (Laura Holt on Remington Steele; Centennial; Caroline?) and movies (The Magic of Lassie; The Awakening; The Prophet's Game; Borderline Normal; Malpractice; Hamlet's Ghost; A Timeless Love), born October 8, 1956. (Stephanie Zimbalist 1984 Photo: Entertainment Tonight)
James DePaiva (married Kassie Wesley; ex of Misty Rowe)
American musician, TV director (As the World Turns; One Life to Live) and actor (Max Holden on One Life to Live 1987-2007; Dr. David Bensch on General Hospital; Tainted Dreams; The Bay), born October 8, 1957. (James DePaiva 1987 One Life to Live Promo: ABC)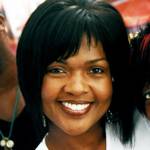 Cece Winans (nee Priscilla Marie Winans; aka Cece Love)
Grammy Award-winning American author (On a Positive Note), R&B and gospel singer solo and with her brother Bebe (Addictive Love; I'll Take You There; It's O.K. Lost Without You; Heaven; I.O.U. Me; Up Where We Belong; Goodness of God), born October 8, 1964. (Cece Winans 2009 Photo: Pastorflex)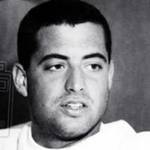 Matt Biondi (nee Matthew Nicholas Biondi)
International Swimming Hall of Fame American world record-setting freestyle & butterfly swimmer, winner of 11 Olympic medals, 8 gold (1984 L.A. 1 relay; 1988 Seoul 3 relay plus 50 & 100m freestyle; 1992 Barcelona 2 relay) born October 8, 1965. (Matt Biondi 1989: Nancee E. Lewis)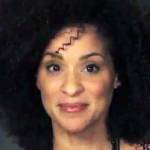 Karyn Parsons (married Alexandre Rockwell; ex of Randy Brooks)
American producer, screenwriter, & actress of TV (Hilary Banks on The Fresh Prince of Bel-Air; The Job; Lush Life; Melrose Place; Fly; The Bronx Zoo; Sweet Blackberry Presents) and movies (The Ladies Man; Major Payne; Death Spa; Class Act), born October 8, 1966. (Karyn Parsons 1990s Photo: EPA)
Emily Procter (married Paul Bryan)
American actress of TV (Calleigh Duquesne on CSI: Miami; The West Wing; Just Shoot Me; White Collar) and movies (Love Everlasting; Guinevere; Forever Fabulous; Kingdom Come; Family Plan; Leaving Las Vegas; Big Momma's House 2; Jerry Maguire), born October 8, 1968. (Emily Procter 2007 Photo: mtlsrt04)
Dylan Neal
Canadian actor of movies & TV (Jack Griffith on Cedar Cove; Dylan Shaw on The Bold and the Beautiful; Dawson's Creek; Hyperion Bay; Sabrina, The Teenage Witch; Blood Ties; Arrow; JAG; Wild Roses; Pacific Palisades; Smallville; The L Word; The Jake Effect), born October 8, 1969. (Dylan Neal Photo: Dylan Neal)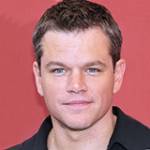 Matt Damon (nee Matthew Paige Damon)
Academy Award-winning American TV & film screenwriter, producer & actor (Good Will Hunting; Jason Bourne films; Interstellar; Invictus; Oceans Eleven; The Talented Mr. Ripley; The Runner; The Departed), born October 8, 1970. (Matt Damon 2009 Photo: Nicolas Genin from Paris, France)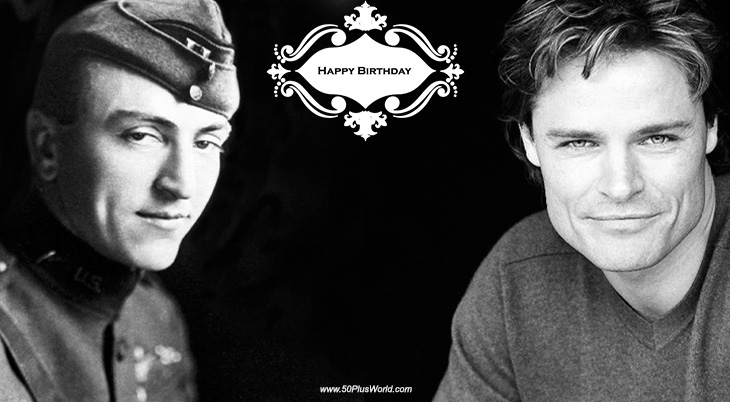 (Eddie Rickenbacker c 1917-1920s Hartsook / US Air Force | Dylan Neal c. 2009: Dylan Neal)
Happy Birthday to everyone celebrating their birthday on October 8th!
Remember These October 8th Famous Birthdays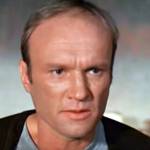 James Olson
 American actor of Broadway stages, radio, TV (Hawaii Five-O; The F.B.I.; Mannix; The Streets of San Francisco; Maude; The Life of Mickey Mantle) & films (The Andromeda Strain; Ragtime; Amityville II: The Possession; Commando; The Groundstar Conspiracy; The Strange One; Rachel, Rachel; Wild Rovers) (born Oct. 8, 1930 – died Apr. 17, 2022; age 91). (James Olson 1974 Movin' On)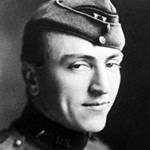 Eddie Rickenbacker (nee Edward Rickenbacher; "Fast Eddie")
American WWI fighter ace pilot, Medal of Honor hero, air flight pioneer (Eastern Airlines head), automobile designer (Rickenbacker Motor Company), & Indianapolis 500 race driver ("Fast Eddie") (born Oct. 8, 1890 – died July 23, 1973; age 82). Eddie Rickenbacker had a stroke and pneumonia before he died. (Captain Eddie Rickenbacker 1920s: Hartsook US Air Force)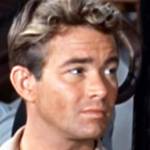 Ray Stricklyn (nee Lewis Raymond Stricklyn Jr.)
American actor of TV (Days of Our Lives; The Colbys; Wiseguy; Broken Arrow; Perry Mason; Wagon Train), and movies (Young Jesse James; Ten North Frederick; The Return of Dracula; The Remarkable Mr. Pennypacker; The Catered Affair; The Lost World; The Last Wagon) (born Oct. 8, 1928 – died May 14, 2002; age 73). Ray Stricklyn died of emphysema. (Ray Stricklyn 1960 Bonanza)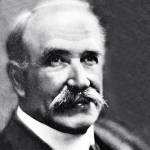 Theodore Roberts (married Florence Smythe; cousin of Florence Roberts)
American silent film actor (Male and Female; Stephen Steps Out; Hail the Woman; The Ten Commandments; Ned McCobb's Daughter; Miss Lulu Bett; Prodigal Daughters; The Cat's Pajamas; The Affairs of Anatol; The Love Special; Forbidden Fruit; Something to Think About; Excuse My Dust; The Ghost Breaker) (born Oct. 8, 1861 – died Dec. 4, 1928; age 67). (Theodore Roberts 1921)
Johnny Ramone (nee John William Cummings)
American electric rhythm guitarist & founding member of Rock and Roll Hall of Fame punk band the Ramones (I Wanna Be Sedated; Rock 'n' Roll High School; Do You Wanna Dance? Sheena is a Punk Rocker; I Wanna Be Your Boyfriend; Blitzkrieg Bop; Baby, I Love You; Pet Sematery; Poison Heart) (born Oct. 8, 1948 – died Sept. 15, 2004; age 55). (Johnny Ramone 1977: Plismo)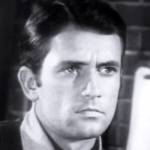 Allen Case (nee Alan Case Lavelle Jones)
American actor of TV movies and series (Deputy Clay McCord on The Deputy; Frank James on The Legend of Jesse James; Perry Mason; CHiPs; Gunsmoke; Have Gun – Will Travel; The Bob Newhart Show; Police Woman; The Rifleman; The Time Tunnel; The Virginian; Barnaby Jones) (born Oct. 8, 1934 – died Aug. 25, 1986; age 51). Allen Case died of a heart attack. (Allen Case 1961 The Deputy)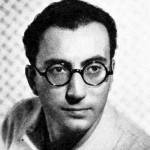 Rouben Mamoulian
Russian-American Theatre Hall of Fame blacklisted stage & film director (Dr. Jekyll and Mr. Hyde; Queen Christina; Becky Sharp; The Gay Desperado; Golden Boy; The Mark of Zorro; Blood and Sand; Silk Stockings; Summer Holiday; Rings on Her Fingers; High, Wide and Handsome) (born Oct. 8, 1897 – died Dec. 4, 1987; age 90). (Rouben Mamoulian 1935 Photo: Film Daily Year Book)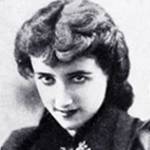 Nance O'Neil (nee Gertrude Lamson; "American Bernhardt")
American actress of Broadway, silent films (Hedda Gabler; Princess Romanoff; His Glorious Night) & 1930s movies (Resurrection; Cimarron; False Faces; Their Mad Moment; A Woman of Experience; The Royal Bed; Transgression; The Good Bad Girl; The Floradora Girl; The Fall of the Romanoffs) (born Oct. 8, 1874 – died Feb. 7, 1965; age 90). Married Alfred Hickman. (Nance O'Neil c. 1900)
*Images are public domain or Creative Commons licensed & sourced via Wikimedia Commons, Vimeo, YouTube, or Flickr, unless otherwise noted*