December 14th Birthdays
If you were born on December 14th, you share a celebrity birthday with these famous people: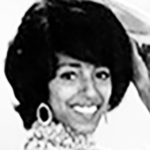 Joyce Wilson (aka Joyce Vincent Wilson)

American singer with the Vincent Sisters, and Tony Orlando and Dawn (He Don't Love You [Like I Love You]; Tie a Yellow Ribbon Round the Ole Oak Tree; Say, Has Anybody Seen My Sweet Gypsy Rose; Knock Three Times; Candida; Steppin' Out), born December 14, 1946. (Joyce Vincent Wilson 1974: CBS TV)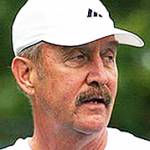 Stan Smith (nee Stanley Roger Smith)
International Tennis Hall of Fame American singles and doubles tennis player (with Bob Lutz), 1972 World No. #1 ranked tennis player, & winner of 4 1970's Grand Slams (Wimbledon, Australian & US Open), born December 14, 1946. (Stan Smith 2009 Photo: Robbie Mendelson)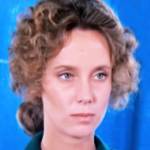 Jenny Sullivan (daughter of Barry Sullivan; ex of Jim Messina)
American film & TV actress (Cannon; Dan August; The F.B.I.; Adam-12; Mod Squad; All in the Family; The Waltons; Mission: Impossible; Ironside; Hawaii Five-O; Starsky and Hutch; Barnaby Jones; Lou Grant; Happy Days), born December 14, 1946. Ex-sister-in-law of Jimmy Webb. (Jenny Sullivan 1975 Movin' On)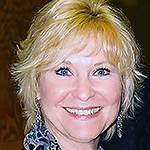 Dee Wallace Stone (nee Deanna Bowers; married Christopher Stone)
American actress of TV (General Hospital; The New Lassie; Grandma on Just Add Magic; Sons & Daughters) and movies (E.T. the Extra-Terrestrial; The Frighteners; Cujo; The Howling; 10; The Hills Have Eyes; Critters), born December 14, 1948. (Dee Wallace Stone 2008 Photo: TangibleDreams)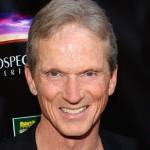 James Horan
American actor of TV (Clay Alden on Loving; General Hospital; Guiding Light; Another World; All My Children; Zorro; Star Trek: Deep Space Nine), movies (The Black Rose; Club Wild Side), and video games (World of Warcraft), born December 14, 1954. (James Horan: Used by Permission, JamesHoran.com)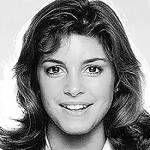 Cynthia Gibb
American model & actress of TV (Holly Laird on Fame; Suzi on Search for Tomorrow; Amanda Bentley in Diagnosis Murder movies) and films (Youngblood; Accused at 17;  Modern Girls; Malone; Short Circuit 2; Death Warrant; Salvador), born December 14, 1963. (Cynthia Gibb 1983 Fame)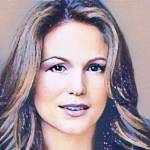 Noelle Beck
American actress of TV (Trisha Alden McKenzie on Loving 1985-1989; Lily Snyder on As the World Turns; Blue Bloods; C.P.W.; Tucker; Rescue Me; Cashmere Mafia; The Carrie Diaries) & movies (Fletch Lives; The Substitute; If I Didn't Care; Frame of Mind), born December 14, 1967. (Noelle Beck Painting: A. Hamilton)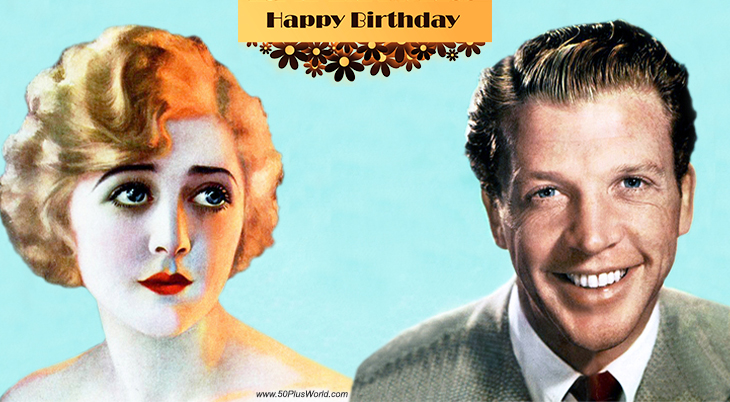 (Katherine MacDonald 1920: Rolf Armstrong | Dan Dailey 1949)
Happy Birthday to everyone celebrating their birthday on December 14th!
Remember These December 14th Famous Birthdays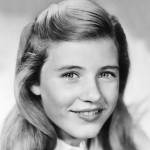 Patty Duke (nee Anna Marie Duke; ex of John Astin, Harry Falk)
Emmy & Academy Award-winning American singer & actress of stage, TV (The Patty Duke Show; The Brighter Day; It Takes Two; Karen's Song; Hail to the Chief), and  movies (The Miracle Worker; Valley of the Dolls; Me, Natalie) (born Dec. 14, 1946 – died Mar. 29, 2016; age 69). Mother of Sean Astin & Mackenzie Astin. (Patty Duke 1963 Photo: William Morris Agency)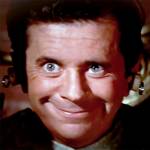 Morey Amsterdam (nee Moritz Amsterdam)
American songwriter (Why Oh Why Did I Ever Leave Wyoming), comedy writer & actor of stage, radio, TV (The Dick Van Dyke Show; The Morey Amsterdam Show; The Hollywood Squares), and movies (Machine-Gun Kelly; Murder, Inc.) (born Dec. 14, 1908 – died Oct. 27, 1996; age 87). Morey Amsterdam died of a heart attack. (Morey Amsterdam 1964 Muscle Beach Party)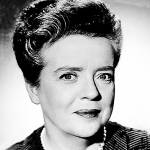 Frances Bavier

Emmy Award-winning American actress of TV (Aunt Bea on The Andy Griffith Show & Mayberry R.F.D.; Amy Morgan on It's a Great Life; The Eve Arden Show) & films (The Lady Says No; Man in the Attic; Sally and Saint Anne; My Wife's Best Friend; Horizon's West; The Stooge; Bend of the River) (born Dec. 14, 1902 – died Dec. 6, 1989; age 86). (Frances Bavier 1964: Gabor Rona / CBS TV)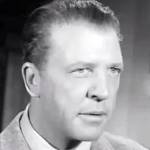 Dan Dailey (nee Daniel James Dailey Jr.)
American dancer-actor of TV (The Governor & J.J.) & films (The Captain is a Lady; Mokey; The Wings of Eagles; Mother Wore Tights; The Pride of St. Louis; There's No Business Like Show Business; The Mortal Storm; The Private Files of J. Edgar Hoover) (born Dec. 14, 1915 – died Oct. 16, 1978; age 62). Dan Dailey died after hip replacement surgery. (Dan Dailey 1960 The Four Just Men)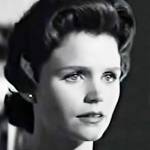 Lee Remick (married Kip Gowans; ex of Bill Colleran)
American actress of TV (Mistral's Daughter; Jennie: Lady Randolph Churchill) & films (The Long, Hot Summer; The Omen; Sanctuary; Wild River; Anatomy of a Murder; These Thousand Hills; Baby The Rain Must Fall; Days of Wine and Roses; The Hallelujah Trail) (born Dec. 14, 1935 – died July 2 1991; age 55). Lee Remick died of liver and kidney cancer. (Lee Remick 1961 Sanctuary)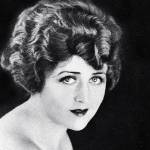 Katherine MacDonald (sister of Mary MacLaren)
American model, silent film producer & actress (Riddle Gawne; Stranger Than Fiction; The Squaw Man; Shark Monroe; Trust Your Wife; Passion's Playground; The Thunderbolt; Old Loves and New; The Woman Conquers; White Shoulders; My Lady's Latchkey; The Notorious Miss Lisle) (born Dec. 14, 1891 – died June 4, 1956; age 64). (Katherine MacDonald 1921: Edwin Bower Hesser)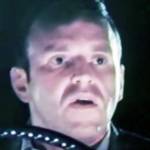 George Furth (nee George Schweinfurth)
American playwright (Twigs) & Tony Award-winning actor of stage, TV (Tammy, Broadside; The Dumplings; Mary Hartman, Mary Hartman; Batman) and movies (Shampoo; The New Interns; Blazing Saddles; Nobody's Perfect; The Cool Ones) (born Dec. 14, 1932 – died Aug. 11, 2008; age 75). George Furth had a lung disease before he died. (George Furth 1970 Jack in the Box Ad)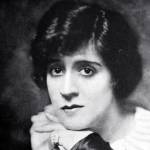 Jane Cowl (nee Jane Bailey; married Adolph Klauber)
American playwright with Jane Murfin (Smilin' Through; The Flaming Sign; The Jealous Moon; Information Please; At Daybreak; Lilac Time), actress of stage & movies (No Man of Her Own; Payment on Demand; The Secret Fury; Once More, My Darling; Garden of Lies; The Spreading Dawn) (born Dec. 14, 1883 – died June 22, 1950; age 66). (Jane Cowl 1921: Alfred Cheney Johnston)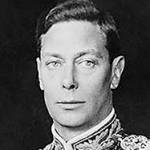 King George VI (nee Albert Frederick Arthur George; "Bertie")
English King of the United Kingdom, 1st head of the Dominions of the British Commonwealth, last Emperor of India, son of King George V, brother of King Edward VIII. Married Elizabeth Bowes-Lyons. Father of Queen Elizabeth II (born Dec. 14, 1895 – died Feb. 6, 1952; age 56). King George VI died of a coronary thrombosis. (King George VI 1940s: Bertram Park / Matson Photo)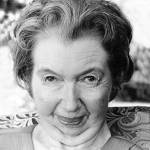 Rosemary Sutcliff
English historical fiction and children's novelist (The Silver Branch, The Lantern Bearers, The Eagle of the Ninth & series; Sword at Sunset, Tristan and Iseult, The Sword and the Circle & Arthurian books; The Mark of the Horse Lord) (born Dec. 14, 1920 – died July 23, 1992; age 71). Cause of death for Rosemary Sutcliff is unknown. (Rosemary Sutcliff 1987 Photo: Mark Gerson / Camera Press London)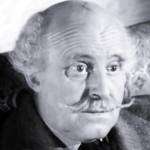 Laurence Naismith (nee Lawrence Johnson)
British actor of TV (The Persuaders!; The Fugitive) and movies (A Night to Remember; Greyfriars Bobby: The True Story of a Dog; Jason and the Argonauts; Sink the Bismarck!; Camelot; Diamonds Are Forever; I Thank a Fool; Shoot First; Mogambo; A Killer Walks; The Man Who Never Was; Lust for Life) (born Dec. 14, 1908 – died June 5, 1992; age 83). (Laurence Naismith 1965 12 O'Clock High)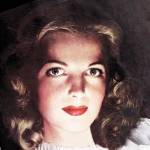 Elyse Knox (nee Elsie M. Kornbrath; married Tom Harmon; ex of Paul Hesse)
American WWII pin-up girl & film actress (Joe Palooka, Champ; A WAC, a Wave and a Marine; There's a Girl in My Heart; I Wouldn't Be in Your Shoes; Hit the Ice; Army Wives; Linda, Be Good) (born Dec. 14, 1917 – died Feb. 16, 2012; age 94). Mother of Kristin Nelson, Kelly Harmon, & Mark Harmon; mother-in-law of Ricky Nelson, John DeLorean, & Pam Dawber. (Elyse Knox 1944: Maybelline)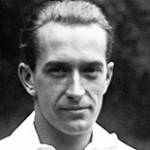 Henri Cochet (1/4 of the "Four Musketeers")
International Tennis Hall of Fame French 4X World No. 1 (1928-1931) ranked amateur & professional tennis player, winner of 7 1920s-1930s Grand Slam singles titles (4X French Open, 2X Wimbledon, US Open), 5 doubles (3X French Open, 2X Wimbledon), and 3 mixed doubles (2X French Open, US Open) (born Dec. 14, 1901 – died Apr. 1, 1987; age 85). (Henri Cochet 1924)
*Images are public domain or Creative Commons licensed & sourced via Wikimedia Commons or Flickr, unless otherwise noted*