January 29th Birthdays
If you were born on January 29th you share a celebrity birthday with these famous people: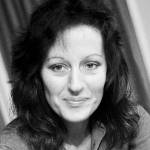 Germaine Greer is 84
Australian feminist, journalist, best-selling author (The Female Eunuch; Shakespeare's Wife; The Change: Women, Ageing, and the Menopause; Sex and Destiny: The Politics of Human Fertility), born January 29, 1939. (Germaine Greer 1972 Photo: Hans Peters / Dutch National Archives)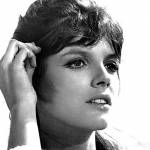 Katharine Ross is 83 (married Sam Elliott; ex of Joel Fabiani, Conrad Hall)

American actress of stage, TV (Francesca Colby on The Colbys), and films (The Graduate; The Stepford Wives; Butch Cassidy and the Sundance Kid; Tell Them Willie Boy Is Here; The Singing Nun; Voyage of the Damned; The Legacy), born January 29, 1940. (Katharine Ross 1966 Mister Buddwing Photo)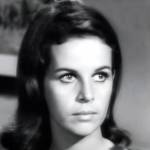 Claudine Longet is 81 (ex of Andy Williams)
French singer (Love is Blue; Here, There and Everywhere; Meditation), dancer, and actress of TV (The Andy Williams Show; 12 O'Clock High; The Rat Patrol; Combat!; Run For Your Life; Mr. Novak) and movies (The Party; McHale's Navy), born January 29, 1942. (Claudine Longet 1966 12 O'Clock High)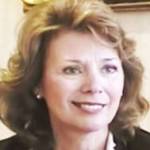 Kathryn Leigh Scott is 80 (nee Marlene Kathryn Kringstad)
American actress of TV (Maggie Evans Collins on Dark Shadows; Dallas; Dynasty; Philip Marlowe, Private Eye) and films (House of Dark Shadows; The Great Gatsby; Brannigan; The Greek Tycoon; Witches' Brew), born January 29, 1943. Ex of Ben Martin. (Kathryn Leigh Scott 2009: Count Gore de Vol)  
Tom Selleck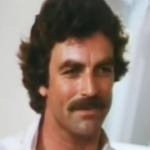 is 78 (nee Thomas William Selleck; ex of Jacqueline Ray)
American producer & actor of movies (Three Men and a Baby, Quigley Down Under, Coma; Mr. Baseball; In & Out) and TV (Magnum, P. I.; Frank Reagan on Blue Bloods; Bracken's World; The Young and the Restless; Jesse Stone films; Friends), January 29, 1945. (Tom Selleck 1979 Concrete Cowboys)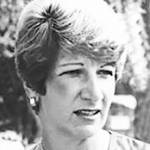 Donna Caponi-Byrnes is 78 (nee Donna Caponi)
World Golf Hall of Fame American LPGA Tour professional golfer, winner of 4 major championships (Women's PGA Championship 1979 & 1981; U.S. Women's Open 1969 & 1970), Golf Channel announcer, born January 29, 1945. (Donna Caponi-Young 1981 Photo)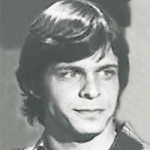 Marc Singer is 75 (brother of Lori Singer)
Canadian-American actor of TV (V: The Series; Dallas; Beastmaster; The Young and the Restless; Jigsaw John; Arrow; Hawaii Five-O; Barnaby Jones), and movies (If You Could See What I Hear; Something for Joey; The Beastmaster; Eagle Eye), born January 29, 1948. (Marc Singer 1977 Something For Joey Photo: CBS)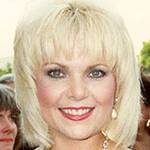 Ann Jillian is 73 (nee Ann Jura Nauseda)
American singer & actress of stage (Sugar Babies), television (Cassie Cranston on It's a Living; Hazel; Ann Jillian; Jennifer Slept Here; The Twilight Zone; My Three Sons), movies (Babes in Toyland; Gypsy; Mr. Mom), and voice over actress, born January 29, 1950. (Ann Jillian 1988 Photo: Alan Light)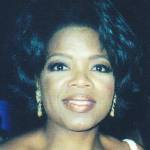 Oprah Winfrey is 69 (nee Orpah Gail Winfrey)

American TV talk show host (The Oprah Winfrey Show; AM Chicago; Oprah: Where Are They Now?; Oprah's Next Chapter), producer and actress (Brewster Place; The Color Purple; Beloved), founder O magazine & OWN network, & philanthropist, born January 29, 1954. (Oprah Winfrey 2002 Photo: Alan Light)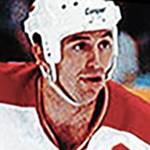 Doug Risebrough is 69 (nee Douglas John Risebrough)
Canadian hockey scout, former NHL centre (Montreal Canadiens – 1976-1979 Stanley Cups; Calgary Flames captain), NHL coach & executive (Calgary Flames – 1989 Stanley Cup; Edmonton Oilers), born January 29, 1954. (Doug Risebrough Photo: Brantford and Area Sports Hall of Recognition)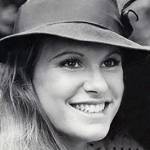 Judy Norton-Taylor is 65 (nee Judy Norton)
American producer, director, screenwriter, and actress of stage, TV (Mary Ellen Walton on The Waltons; Disorganized Zone; Bluff; A Walton Wedding) and movies (A Twist of Faith; Broken: A  Musical; Finding Harmony), born January 29, 1958. (Judy Norton Taylor 1977 The Waltons Photo: CBS Television)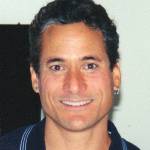 Greg Louganis is 63 (nee Gregory Efthimios Louganis)
American Olympic Springboard & Platform Diving medalist (1976 Montreal Olympics 10m Platform Silver; 1984 Los Angeles and 1988 Seoul Olympics 10m Platform & 3m Springboard Gold), gay rights activist, & actor (It's My Party), born January 29, 1960. (Greg Louganis 2009 Photo: Alan Light)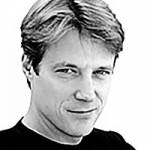 Matthew Ashford is 63
Daytime Emmy Award-winning American-Canadian producer & actor of TV (Jack Deveraux on Days of Our Lives since 1989; One Life to Live; Search for Tomorrow; General Hospital; The Bay; Charmed), and movies (Blood Runs Thick; The Fuzz; Bad Blood), born January 29, 1960. (Matthew Ashford Photo)
Nicholas Turturro is 61 (brother of John Turturro)
American character actor of TV (Det. James Martinez on NYPD Blue; Sgt. Anthony Renzulli on Blue Bloods) and movies (The Hillside Strangler; Excess Baggage; The Eyes; Paul Blart: Mall Cop 2; I Now Pronounce You Chuck and Larry; The Longest Yard; Zookeeper; Street Boss; Shoot the Hero; Mo' Better Blues), born January 29, 1962.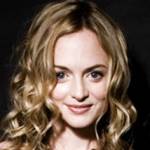 Heather Graham is 53
American actress of TV (Twin Peaks; Scrubs; Californication) and movies (Austin Powers: The Spy Who Shagged Me; Even Cowgirls Get the Blues; Shout; Bowfinger; Lost in Space; Scream 2; Killing Me Softly; Hope Springs; Cake), born January 29, 1970. (Heather Graham 2007 Photo: darkroom demons)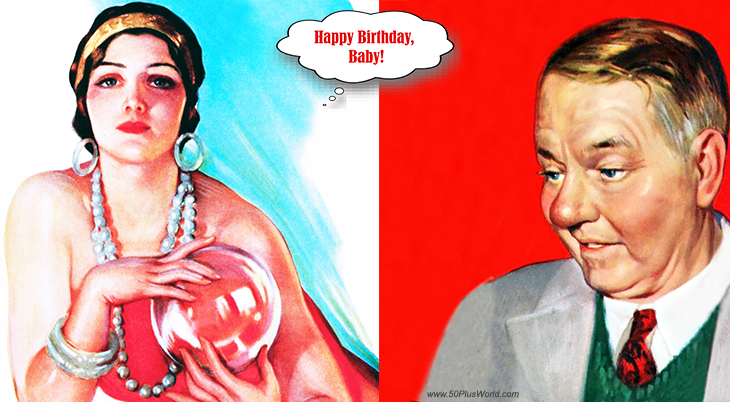 (Arlette Marchal 1927 Carl Van Buskirk | W. C. Fields 1937)
Happy Birthday to everyone celebrating their birthday on January 29th!
Remember These January 29th Famous Birthdays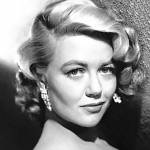 Dorothy Malone (nee Mary Dorothy Maloney; ex of Jacque Bergerac)
Academy Award-winning American actress of TV (Constance on Peyton Place) & movies (Written on the Wind; Artists and Models; The Big Sleep; Young at Heart; Tension at Table Rock; The Last Sunset; Five Guns West; Basic Instinct; The Nevadan; Colorado Territory; Convicted; Scared Stiff) (born Jan. 29, 1924 – died Jan. 19, 2018; age 93). (Dorothy Malone 1956 Photo: Universal Pictures)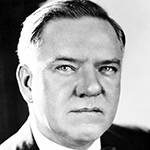 W. C. Fields (nee William Claude Dukenfield; married Carlotta Monti)
American screenwriter, comedic actor of vaudeville stages (Ziegfeld Follies) and movies (Million Dollar Legs; The Dentist; It's a Gift; David Copperfield; The Bank Dick; Tillie and Gus; My Little Chickadee; Never Give a Sucker an Even Break) (born Jan. 29, 1880 – died Dec. 25, 1946; age 66). W. C. Fields died of a gastric hemorrhage. (W. C. Fields Photo: Insomnia Cured Here)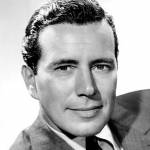 John Forsythe (nee Jacob Lincoln Freund)
American narrator & actor of TV (Charlie's Angels; Bachelor Father; Dynasty; To Rome with Love; The John Forsythe Show; I Witness Video; The Powers That Be) & movies (The Trouble With Harry; Topaz; …and Justice For All; In Cold Blood; The Ambassador's Daughter) (born Jan. 29, 1918 – died Apr. 1, 2010; age 92). John Forsythe died of pneumonia. (John Forsythe 1957 Photo: CBS Television)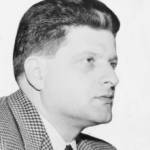 Paddy Chayefsky (nee Sidney Aaron Chayefsky)
American novelist (Altered States), producer, actor, and Academy Award-winning screenwriter of TV & movies (Marty; The Hospital; Network; The Goddess; The Bachelor Party; The Americanization of Emily; Paint Your Wagon; The Goddess) (born Jan. 29, 1923 – died Aug. 1, 1981; age 58).  Paddy Chayefsky died of cancer. (Paddy Chayefsky 1958 Photo: Walter Albertin)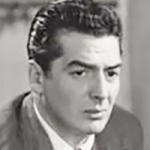 Victor Mature

American actor of stage and film (One Million B. C.; Samson and Delilah; The Robe; Hannibal; After the Fox; No, No, Nanette; My Gal Sal; The Big Circus; My Darling Clementine; Million Dollar Mermaid; Androcles and the Lion; Chief Crazy Horse) (born Jan. 29, 1913 – died Aug. 4, 1999; age 86). Victor Mature died of leukemia. (Victor Mature 1947 Photo: 20th Century Fox Productions)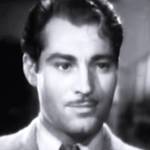 Alan Marshal (nee Alan M. Willey; ex of Mary Grace Borel)
Australian actor of stage, TV, and movies (Bride by Mistake; Invisible Enemy; Lydia; Dramatic School; Four Girls in White; The White Cliffs of Dover; Irene; He Stayed for Breakfast; Tom, Dick and Harry; The Howards of Virginia; The Hunchback of Notre Dame; Conquest) (born Jan. 29, 1909 – died July 13, 1961; age 52). Alan Marshal died of a heart attack. (Alan Marshal 1939 Exile Express)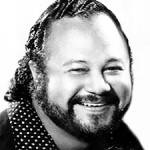 Ron Townson (nee Ronald Townson)
American singer with Vocal Group Hall of Fame quintet The 5th Dimension (Wedding Bell Blues; [Last Night] I Didn't Get to Sleep At All; Go Where You Wanna Go; Medley: Aquarius/Let the Sunshine In [The Flesh Failures]) (born Jan. 29, 1933 – died Aug. 2, 2001; age 68). Ron Townson died of kidney failure. (Ron Townson 1972 The 5th Dimension Photo: CMA – Mark Gordon Productions)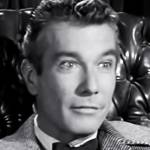 Donald Murphy
American actor of TV (Perry Mason; The Loretta Young Show; The Life and Legend of Wyatt Earp; Cavalcade of America; Schlitz Playhouse; Matinee Theatre) and movies (Killer Leopard; Frankenstein's Daughter; Shack Out on 101; Lord Love a Duck; Driftin' River; Strange Intruder) (born Jan. 29, 1918 – died May 19, 2008; age 90). (Donald Murphy 1960 Tombstone Territory)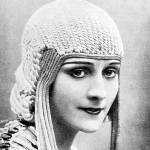 Arlette Marchal
French movie actress (A Gentleman of Paris; Hula; Wings; The Fighting Pimpernel; Blonde or Brunette; Forlorn River; Diplomacy; The Cat's Pajamas; Born to the West; Toboggan; The Spotlight; The Moon of Israel; Terror) (born Jan. 29, 1902 – died Feb. 11, 1984; age 82). Cause of death for Arlette Marchal is unknown. (Arlette Marchal 1924 Photo: Sascha-Uta / Filmland)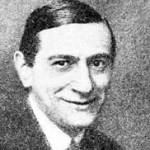 Ernst Lubitsch
Honorary Academy Award-winning German-American film producer, writer, actor & director of silent films (Lady Windermere's Fan; The Patriot; So This is Paris) and classic movies (Heaven Can Wait; Design for Living; The Shop Around the Corner; Ninotchka; To Be or Not to Be; The Love Parade; The Merry Widow) (born Jan. 29, 1892 – died Nov. 30, 1947; age 55). (Ernst Lubitsch 1921)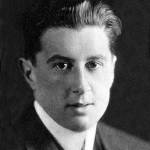 R. Norris Williams (nee Richard Norris Williams II)
International Tennis Hall of Fame American tennis player, 1911 Swiss Champion, RMS Titanic sinking survivor, U.S. Men's Singles Champ (1914, 1916), WWI veteran (Croix de Guerre; Legion of Honor), 1924 Olympic gold medalist (mixed doubles), Davis Cup captain (1925 & 1926 winners) (born Jan. 29, 1891 – died June 2, 1968; age 77). (R. Norris Williams 1915)
*Images are public domain, no known copyright restrictions, or Creative Commons licensed & sourced via Wikimedia Commons or Flickr, unless otherwise noted*