January 29th Birthdays
If you were born on January 29th you share a celebrity birthday with these famous people: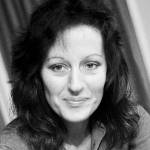 Germaine Greer is 83
Australian feminist, journalist, best-selling author (The Female Eunuch; Shakespeare's Wife; The Change: Women, Ageing, and the Menopause; Sex and Destiny: The Politics of Human Fertility), born January 29, 1939. (Germaine Greer 1972 Photo: Hans Peters / Dutch National Archives)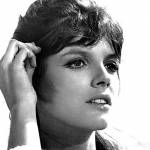 Katharine Ross is 82

American actress of stage, TV (Francesca Colby on The Colbys), and films (The Graduate; The Stepford Wives; Butch Cassidy and the Sundance Kid; Tell Them Willie Boy Is Here; The Singing Nun; Voyage of the Damned; The Legacy), born January 29, 1940. (Katharine Ross 1966 Mister Buddwing Photo)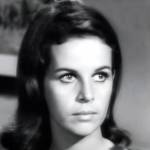 Claudine Longet is 80
French singer (Love is Blue; Here, There and Everywhere; Meditation), dancer, and actress of TV (The Andy Williams Show; 12 O'Clock High; The Rat Patrol; Combat!; Run For Your Life; Mr. Novak) and movies (The Party; McHale's Navy), born January 29, 1942. (Claudine Longet 1966 12 O'Clock High)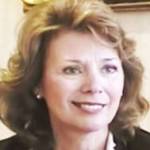 Kathryn Leigh Scott is 79 (nee Marlene Kathryn Kringstad)
American actress of TV (Maggie Evans Collins on Dark Shadows; Dallas; Dynasty; Philip Marlowe, Private Eye) and films (House of Dark Shadows; The Great Gatsby; Brannigan; The Greek Tycoon; Witches' Brew; Doctor Mabuse), born January 29, 1943. (Kathryn Leigh Scott 2009 Photo: Count Gore de Vol)  
Tom Selleck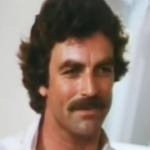 is 77 (nee Thomas William Selleck)
American producer & actor of movies (Three Men and a Baby, Quigley Down Under, Coma; Mr. Baseball; In & Out) and TV (Magnum, P. I.; Frank Reagan on Blue Bloods; Bracken's World; The Young and the Restless; Jesse Stone films; Friends), January 29, 1945. (Tom Selleck 1979 Concrete Cowboys)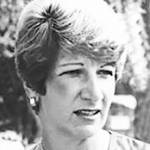 Donna Caponi-Byrnes is 77 (nee Donna Caponi)
World Golf Hall of Fame American LPGA Tour professional golfer, winner of 4 major championships (Women's PGA Championship 1979 & 1981; U.S. Women's Open 1969 & 1970), Golf Channel announcer, born January 29, 1945. (Donna Caponi-Young 1981 Photo)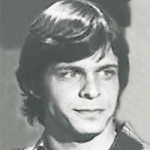 Marc Singer is 74
Canadian-American actor of TV (V: The Series; Dallas; Beastmaster; The Young and the Restless; Jigsaw John; Arrow; Hawaii Five-O; Barnaby Jones), and movies (If You Could See What I Hear; Something for Joey; The Beastmaster; Eagle Eye), born January 29, 1948. (Marc Singer 1977 Something For Joey Photo: CBS)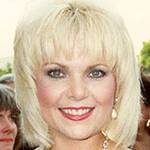 Ann Jillian is 72 (nee Ann Jura Nauseda)
American singer & actress of stage (Sugar Babies), television (Cassie Cranston on It's a Living; Hazel; Ann Jillian; Jennifer Slept Here; The Twilight Zone; My Three Sons), movies (Babes in Toyland; Gypsy; Mr. Mom), and voice over actress, born January 29, 1950. (Ann Jillian 1988 Photo: Alan Light)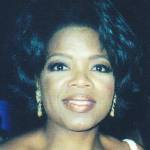 Oprah Winfrey is 68 (nee Orpah Gail Winfrey)

American TV talk show host (The Oprah Winfrey Show; AM Chicago; Oprah: Where Are They Now?; Oprah's Next Chapter), producer and actress (Brewster Place; The Color Purple; Beloved), founder O magazine & OWN network, & philanthropist born January 29, 1954. (Oprah Winfrey 2002 Photo: Alan Light)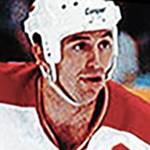 Doug Risebrough is 68 (nee Douglas John Risebrough)
Canadian hockey scout, former NHL centre (Montreal Canadiens – 1976-1979 Stanley Cups; Calgary Flames captain), NHL coach & executive (Calgary Flames – 1989 Stanley Cup; Edmonton Oilers), born January 29, 1954. (Doug Risebrough Photo: Brantford and Area Sports Hall of Recognition)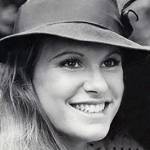 Judy Norton-Taylor is 64 (nee Judy Norton)
American producer, director, screenwriter, and actress of stage, TV (Mary Ellen Walton on The Waltons; Disorganized Zone; Bluff; A Walton Wedding) and movies (A Twist of Faith; Broken: A  Musical; Finding Harmony), born January 29, 1958. (Judy Norton Taylor 1977 The Waltons Photo: CBS Television)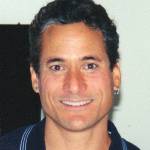 Greg Louganis is 62 (nee Gregory Efthimios Louganis)
American Olympic Springboard & Platform Diving medalist (1976 Montreal Olympics 10m Platform Silver; 1984 Los Angeles and 1988 Seoul Olympics 10m Platform & 3m Springboard Gold), gay rights activist, & actor (It's My Party), born January 29, 1960. (Greg Louganis 2009 Photo: Alan Light)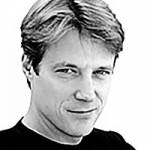 Matthew Ashford is 62
Daytime Emmy Award-winning American-Canadian producer & actor of TV (Jack Deveraux on Days of Our Lives since 1989; One Life to Live; Search for Tomorrow; General Hospital; The Bay; Charmed), and movies (Blood Runs Thick; The Fuzz; Bad Blood), born January 29, 1960. (Matthew Ashford Photo)
Nicholas Turturro is 60
American character actor of TV (Det. James Martinez on NYPD Blue; Sgt. Anthony Renzulli on Blue Bloods) and movies (The Hillside Strangler; Excess Baggage; The Eyes; Paul Blart: Mall Cop 2; I Now Pronounce You Chuck and Larry; The Longest Yard; Zookeeper; Street Boss; Shoot the Hero; Mo' Better Blues), born January 29, 1962.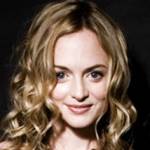 Heather Graham is 52
American actress of TV (Twin Peaks; Scrubs; Californication) and movies (Austin Powers: The Spy Who Shagged Me; Even Cowgirls Get the Blues; Shout; Bowfinger; Lost in Space; Scream 2; Killing Me Softly; Hope Springs; Cake), born January 29, 1970. (Heather Graham 2007 Photo: darkroom demons)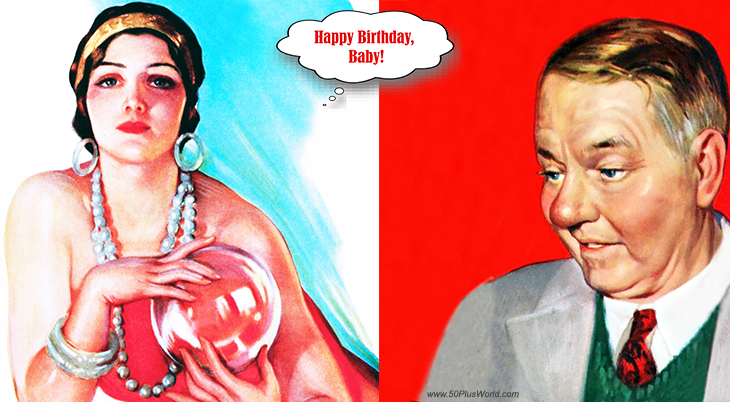 (Arlette Marchal 1927 Carl Van Buskirk | W. C. Fields 1937)
Happy Birthday to everyone celebrating their birthday on January 29th!
Remember These January 29th Famous Birthdays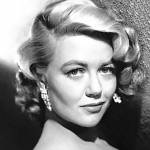 Dorothy Malone (nee Mary Dorothy Maloney)
Academy Award-winning American actress of TV (Constance on Peyton Place) & movies (Written on the Wind; Artists and Models; The Big Sleep; Young at Heart; Tension at Table Rock; The Last Sunset; Five Guns West; Basic Instinct; The Nevadan; Colorado Territory; Convicted; Scared Stiff) (born Jan. 29, 1924 – died Jan. 19, 2018; age 93). (Dorothy Malone 1956 Photo: Universal Pictures)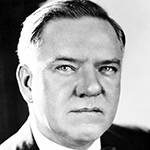 W. C. Fields (nee William Claude Dukenfield)
American screenwriter, comedic actor of vaudeville stages (Ziegfeld Follies) and movies (Million Dollar Legs; The Dentist; It's a Gift; David Copperfield; The Bank Dick; Tillie and Gus; My Little Chickadee; Never Give a Sucker an Even Break) (born Jan. 29, 1880 – died Dec. 25, 1946; age 66). W. C. Fields died of a gastric hemorrhage. (W. C. Fields Photo: Insomnia Cured Here)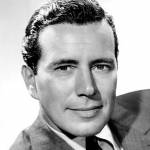 John Forsythe (nee Jacob Lincoln Freund)
American narrator & actor of TV (Charlie's Angels; Bachelor Father; Dynasty; To Rome with Love; The John Forsythe Show; I Witness Video; The Powers That Be) & movies (The Trouble With Harry; Topaz; …and Justice For All; In Cold Blood; The Ambassador's Daughter) (born Jan. 29, 1918 – died Apr. 1, 2010; age 92). John Forsythe died of pneumonia. (John Forsythe 1957 Photo: CBS Television)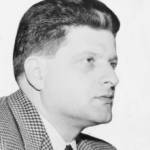 Paddy Chayefsky (nee Sidney Aaron Chayefsky)
American novelist (Altered States), producer, actor, and Academy Award-winning screenwriter of TV & movies (Marty; The Hospital; Network; The Goddess; The Bachelor Party; The Americanization of Emily; Paint Your Wagon; The Goddess) (born Jan. 29, 1923 – died Aug. 1, 1981; age 58).  Paddy Chayefsky died of cancer. (Paddy Chayefsky 1958 Photo: Walter Albertin)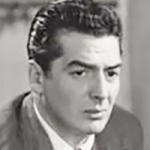 Victor Mature

American actor of stage and film (One Million B. C.; Samson and Delilah; The Robe; Hannibal; After the Fox; No, No, Nanette; My Gal Sal; The Big Circus; My Darling Clementine; Million Dollar Mermaid; Androcles and the Lion; Chief Crazy Horse) (born Jan. 29, 1913 – died Aug. 4, 1999; age 86). Victor Mature died of leukemia. (Victor Mature 1947 Photo: 20th Century Fox Productions)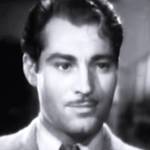 Alan Marshal (nee Alan M. Willey)
Australian actor of stage, TV, and movies (Bride by Mistake; Invisible Enemy; Lydia; Dramatic School; Four Girls in White; The White Cliffs of Dover; Irene; He Stayed for Breakfast; Tom, Dick and Harry; The Howards of Virginia; The Hunchback of Notre Dame; Conquest) (born Jan. 29, 1909 – died July 13, 1961; age 52). Alan Marshal died of a heart attack. (Alan Marshal 1939 Exile Express)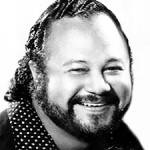 Ron Townson (nee Ronald Townson)
American singer with Vocal Group Hall of Fame quintet The 5th Dimension (Wedding Bell Blues; [Last Night] I Didn't Get to Sleep At All; Go Where You Wanna Go; Medley: Aquarius/Let the Sunshine In [The Flesh Failures]) (born Jan. 29, 1933 – died Aug. 2, 2001; age 68). Ron Townson died of kidney failure. (Ron Townson 1972 The 5th Dimension Photo: CMA – Mark Gordon Productions)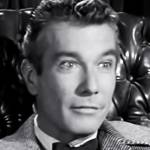 Donald Murphy
American actor of TV (Perry Mason; The Loretta Young Show; The Life and Legend of Wyatt Earp; Cavalcade of America; Schlitz Playhouse; Matinee Theatre) and movies (Killer Leopard; Frankenstein's Daughter; Shack Out on 101; Lord Love a Duck; Driftin' River; Strange Intruder) (born Jan. 29, 1918 – died May 19, 2008; age 90). (Donald Murphy 1960 Tombstone Territory)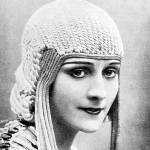 Arlette Marchal
French movie actress (A Gentleman of Paris; Hula; Wings; The Fighting Pimpernel; Blonde or Brunette; Forlorn River; Diplomacy; The Cat's Pajamas; Born to the West; Toboggan; The Spotlight; The Moon of Israel; Terror) (born Jan. 29, 1902 – died Feb. 11, 1984; age 82). Cause of death for Arlette Marchal is unknown. (Arlette Marchal 1924 Photo: Sascha-Uta / Filmland)
*Images are public domain, no known copyright restrictions, or Creative Commons licensed & sourced via Wikimedia Commons or Flickr, unless otherwise noted*