February 23rd Birthdays
If you were born on February 23rd you share a celebrity birthday with these famous people:
American actress of stage and television (Dr. Susan Burke Stewart Baxter on As the World Turns; Amy Ames Britton Kincade on The Secret Storm; Nurse Carolee Simpson Aldrich on The Doctors; Sesame Street), and children's book illustrator, born February 23, 1943. (Jada Rowland 1968 Photo: CBS)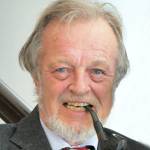 Bernard Cornwell is 78
English-American historical fiction author of the Richard Sharpe and Nathaniel Starbuck series (Sharpe's Tiger; Sharpe's Triumph; Rebel; Copperhead; The Bloody Ground; The Winter King; Harlequin; The Last Kingdom), born February 23, 1944. (Bernard Cornwell 2013 Photo: Sarah Sierszyn) 
John Sandford is 78 (nee John Roswell Camp)
Pulitzer Prize-winning American former journalist (The Saint Paul Pioneer Press) and mystery novelist (Rules of Prey, Shadow Prey, and Lucas Davenport series; Dark of the Moon, Heat Lightning, and Virgil Flowers series; Uncaged and Singular Menace Series; The Fools Run and Kidd series), born February 23, 1944.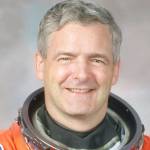 Marc Garneau is 73 (nee Joseph Jean-Pierre Marc Garneau)
First Canadian astronaut on NASA Space Shuttles (1984, 1996, 2000), engineer, former naval officer, Canadian Space Agency President, and Canadian Member of Parliament (Minister of Foreign Affairs; Minister of Transport), born February 23, 1949. (Marc Garneau 2000 Photo: NASA)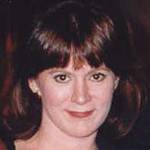 Patricia Richardson is 71
American actress of TV (Jill Taylor on Home Improvement; Dr. Andy Campbell on Strong Medicine; Eisenhower & Lutz; Double Trouble; FM; The West Wing; Double Trouble) and movies (Ulee's Gold; Viva Las Nowhere; In Country), born February 23, 1951. (Patricia Richardson 1993 Photo: Alan Light)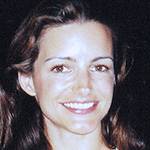 Kristin Davis is 57
American actress of TV (Charlotte York on Sex and the City; Brooke Armstrong on Melrose Place; RN Betsy Chilson on General Hospital; Bad Teacher) & films (The Shaggy Dog; Sex and the City 2; Deck the Halls; Couples Retreat; Doom Asylum), born February 23, 1965. (Kristin Davis 1999 Photo: Alan Light)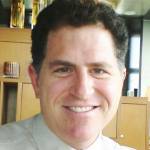 Michael Dell is 57
American investor and entrepreneur, founder of and CEO of Dell Technologies, MSD Capital L.P. investment firm founder, and philanthropist (co-founder of the Michael and Susan Dell Foundation), born February 23, 1965. (Michael Dell 2006 Photo: Joi Ito)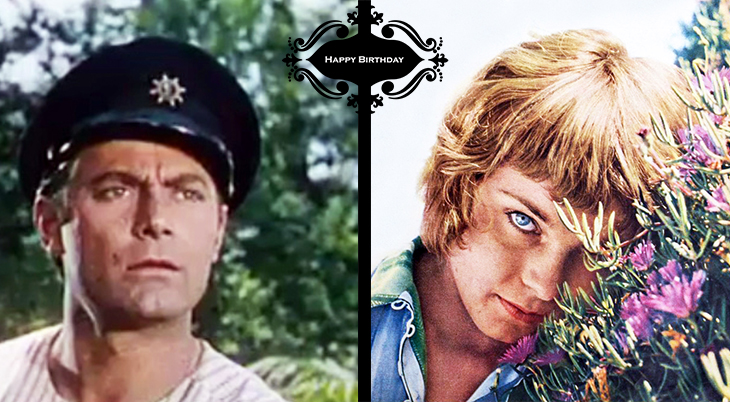 (Jon Hall 1944 Cobra Woman Trailer | Diane Varsi 1958 Modern Screen)
Happy Birthday to everyone celebrating their birthday on February 23rd!
Remember These February 23rd Famous Birthdays
Steve Priest (nee Stephen Norman Priest)
British bass guitarist, backing vocalist with Sweet (The Ballroom Blitz; Fox on the Run; Little Willy; Action; Love is Like Oxygen; Block Buster!; Co-Co; Wig-Wam Bam; Hell Raiser; Teenage Rampage; The Six Teens; Poppa Joe; The Lies in Your Eyes), later lead singer of Steve Priest's Sweet (born Feb. 23, 1948 – died June 4, 2020; age 72).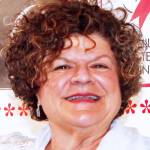 Mary Pat Gleason (nee Mary Patrick Gleason)
Daytime Emmy Award-winning American screenwriter and actress of TV (Jane Hogan on Guiding Light; Mom; Desperate Housewives; Highway to Heaven; Night Court; Texas; Will & Grace) & movies (No Easy Way; The Crucible; 13 Going on 30; Big Stone Gap) (born Feb. 23, 1950 – died June 2, 2020; age 70). Mary Pat Gleason died of cancer. (Mary Pat Gleason 2011 Photo: Angela George)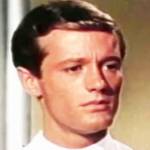 Peter Fonda
American film producer, screenwriter, and actor (Easy Rider; The Hired Hand; Futureworld; Ulee's Gold; The Limey; Open Season; Escape from L.A.; Ghost Rider; Race with the Devil; 3:10 to Yuma; Wild Hogs; The Victors; Two People) (born Feb. 23, 1940 – died Feb. 16, 2019; age 79.) Peter Fonda died of lung cancer complications. (Peter Fonda 1963 Tammy and the Doctor Trailer)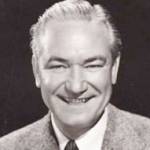 Victor Fleming
Academy Award-winning American movie director (Gone with the Wind; The Wizard of Oz; Captains Courageous; The Virginian; Tortilla Flat; Joan of Arc; A Guy Named Joe; Test Pilot; Dr. Jekyll and Mr. Hyde; When the Clouds Roll By; The Farmer Takes a Wife) (born Feb. 23, 1889 – died Jan. 6, 1949; age 59). Victor Fleming died after a heart attack. (Victor Fleming Photo: MGM)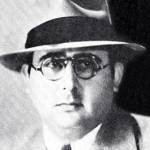 Norman Taurog
Oscar-winning American classic & silent film screenwriter and director (Skippy; Boys Town; A Bedtime Story; The Ghetto; The Adventures of Tom Sawyer; We're Not Dressing; If I Had a Million; Broadway Melody; Words and Music; The Caddy; Visit to a Small Planet; G.I. Blues; Blue Hawaii; Onionhead; Speedway) (born Feb. 23, 1899 – died Apr. 7, 1981; age 82). (Norman Taurog 1931)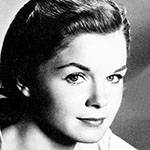 Diane Varsi
American actress of TV & movies (Peyton Place; Ten North Frederick; From Hell to Texas; Compulsion; Sweet Love, Bitter; Roseanna; Wild in the Streets; Bloody Mama; Johnny Got His Gun; I Never Promised You a Rose Garden) (born Feb. 23, 1938 – died Nov. 19, 1992; age 54). Diane Varsi had Lyme disease and died of respiratory failure. (Diane Varsi c. 1950s Photo: kate gabrielle)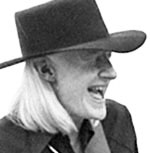 Johnny Winter (nee John Dawson Winter III)
American Blues Foundation Hall of Fame rock musician, singer, songwriter, multi-instrumentalist (Johnny B. Goode, Jumpin' Jack Flash, Be Careful With A Fool; Sound the Bell; Mean Town Blues; Suzie Q; Ain't Nothing to Me), record producer (Muddy Waters), and brother of Edgar Winter (born Feb. 23, 1944 – died July 16, 2014; 70). (Johnny Winter 1979 Photo: Bob Sanderson)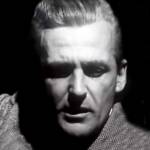 Addison Powell
American actor of TV (Dr. Eric Lang on Dark Shadows; Henry Washam on Another World; Armstrong Circle Theatre; The F.B.I.; Mod Squad; Gunsmoke; War and Remembrance; Texas) & films (Three Days of the Condor; The Rosary Murders; The Thomas Crown Affair; MacArthur; The Mating Game) (born Feb. 23, 1921 – died Nov. 8, 2010; age 89). (Addison Powell 1960 The New Girl)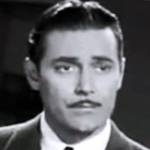 Jon Hall (nee Charles Felix Locher; aka Lloyd Crane)
American inventor, actor of TV (Ramar of the Jungle; Perry Mason) & movies (Kit Carson; The Lion Man; The Hurricane; South of Pago Pago; Aloma of the South Seas; The Tuttles of Tahiti; Ali Baba and the Forty Thieves; The Prince of Thieves) (born Feb. 23, 1915 – died Dec. 13, 1979; age 64). John Hall had bladder cancer and died by suicide. (Jon Hall 1944 San Diego, I Love You)
*Images are public domain or Creative Commons licensed & sourced via Wikimedia Commons or Flickr, unless otherwise noted*