April 5th Birthdays
If you were born on April 5th you share a birthday with these famous people: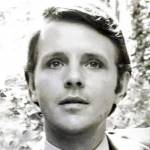 Michael Moriarty is 78
Tony & Emmy Award-winning American-Canadian actor of stage, TV (Holocaust; Ben Stone on Law & Order), & movies (Bang the Drum Slowly; Pale Rider; Woman Wanted; Courage Under Fire; The Hanoi Hilton; Who'll Stop the Rain), and senior born April 5, 1941. (Michael Moriarty 1979 Photo: NBC)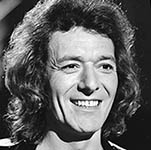 Allan Clarke is 77 (nee Harold Allan Clarke)
Septuagenarian English musician, songwriter, and lead singer of Rock & Roll Hall of Fame band The Hollies (Jennifer Eccles; Carrie Anne; He Ain't Heavy He's My Brother; Long Cool Woman in a Black Dress; On a Carousel; I'm Alive; Bus Stop) born April 5, 1942. (Allan Clarke 1974 Photo: Beeld En Geluid Wiki)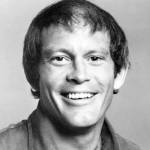 Max Gail is 76 (nee Maxwell Trowbridge Gail Jr.)
American character actor of stage, TV ("Wojo" on Barney Miller; Sons & Daughters; General Hospital; Days of Our Lives) and film (D.C. Cab; 42; Heartbreakers; Where Are the Children?; Judgement in Berlin; Pontiac Moon), and septuagenarian born April 5, 1943. (Max Gail 1975 Photo: ABC TV)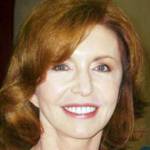 Jane Asher is 73
English septuagenarian senior, retired model, author, and actress of stage, movies (Alfie; Mandy; Deep End; The Prince and the Pauper; The Masque of the Red Death; I Give it a Year), & TV (Holby City; The Old Guys; Crossroads; Wish Me Luck), born April 5, 1946. (Jane Asher 2008 Photo: Verónica Urrego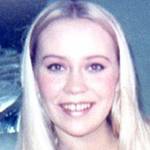 Agnetha Fältskog is 69
Swedish songwriter, singer with ABBA (Take a Chance on Me, The Name of the Game, The Winner Takes It All; Waterloo;Mamma Mia; Fernando; Dancing Queen; Super Trouper), and senior born April 5, 1950. (Agnetha Fältskog 1972 Jesus Christ Superstar Photo: Martina Clara)
Gary Hershberger is 55

Fifty-plus American acting coach, actor of stage, TV (Mike Nelson on Twin Peaks; Six Feet Under), and movies (Paradise Motel; Free Ride; Twin Peaks: Fire Walk with Me; Sneakers; Twin Peaks: The Missing Pieces), born April 5, 1964.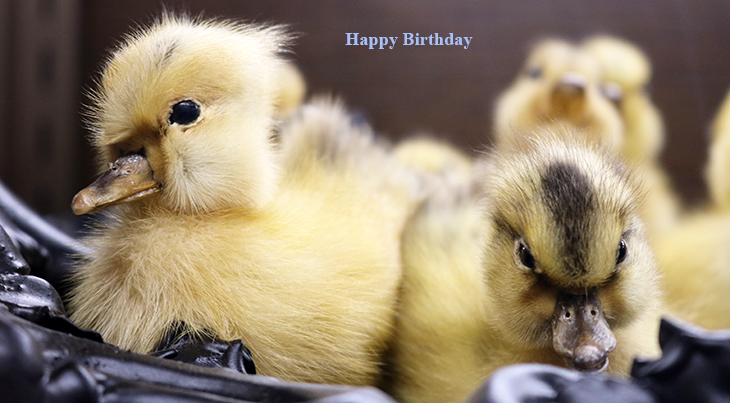 (Ducklings Photo: Olivia Colacicco via Unsplash)
Happy Birthday to everyone celebrating their birthday on April 5th!
And remembering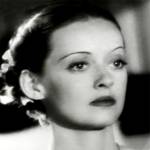 Bette Davis (nee Ruth Elizabeth Davis)
Academy Award-winning American actress (Jezebel; Death on the Nile; Hush...Hush, Sweet Charlotte; What Ever Happened to Baby Jane; All About Eve; Parachute Jumper; So Big!; Of Human Bondage; The Petrified Forest; Dark Victory; The Virgin Queen) (born Apr. 5, 1908 - died Oct. 6, 1989; age 81). Bette Davis died of breast cancer. (Bette Davis 1938 Jezebel Trailer Screenshot)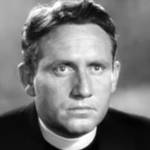 Spencer Tracy

Academy Award-winning American actor (Inherit the Wind; Captains Courageous; Boys Town; Woman of the Year; Guess Who's Coming to Dinner; Father of the Bride; Desk Set; San Francisco; Test Pilot; Northwest Passage; Tortilla Flat) (born Apr. 5, 1900 - died June 10, 1967; age 67). Spencer Tracy died of a heart attack. (Spencer Tracy 1938 Boy's Town Trailer Screenshot)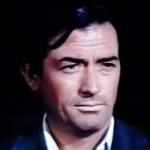 Gregory Peck (nee Eldred Gregory Peck)

Academy Award-winning American actor (To Kill a Mockingbird; Spellbound; Roman Holiday; The Yearling; Gentleman's Agreement; Designing Woman; The Guns of Navarone; The Boys From Brazil; MacArthur; The Snows of Kilimanjaro; Mirage; Moby Dick) (born Apr. 5, 1916 - died June 12, 2003; age 87). Gregory Peck died of bronchopneumonia. (Gregory Peck 1958 The Big Country Trailer)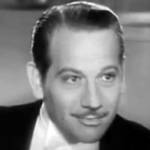 Melvyn Douglas (nee Melvyn Edouard Hesselberg)
Tony, Emmy, and Academy Award-winning American actor of TV & movies (Ninotchka; We Were Dancing; Hud; Hotel; Being There; I Never Sang For My Father; Captains Courageous; The Shining Hour; Three Hearts for Julia; Ghost Story; That Uncertain Feeling) (born Apr. 5, 1901 - died Aug. 4, 1981; age 80). Melvyn Douglas died of pneumonia. (Melvyn Douglas 1939 Ninotchka Trailer)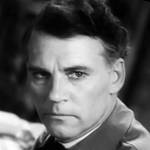 Walter Huston (nee Walter Thomas Houghston)
Academy Award-winning Canadian film star (The Treasure of the Sierra Madre; Of Human Hearts; Abraham Lincoln; The Lady Lies; The Virginian; The Beast of the City; The Shanghai Gesture; Ann Vickers; Dodsworth; Yankee Doodle Dandy; Edge of Darkness; Dragonwyck),  (born Apr. 5, 1883 - died Apr. 7, 1950; age 67). John Huston died of an aortic aneurysm. (Walter Huston 1932 Rain)
Frank Gorshin (nee Frank John Gorshin Jr.)
American comedian, impressionist, and actor of stage, TV (The Riddler on Batman; General Hospital; Hennesey), and movies (Studs Lonigan; Where the Boys Are; That Darn Cat; Bells Are Ringing; The George Raft Story; Sail a Crooked Ship; Ring of Fire) (born Apr. 5, 1933 - died May 17, 2005; age 72). Frank Gorshin died of lung cancer. (Frank Gorshin 1974 Movin' On Screenshot)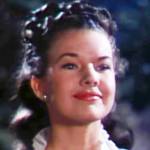 Gale Storm (nee Josephine Owaissa Cottle)
American singer (I Hear You Knockin'; Dark Moon) and actress of TV (My Little Margie; The Gale Storm Show: Oh! Susanna) and movies (Red River Valley; It Happened on Fifth Avenue; Forever Yours; Abandoned; Foreign Agent; Uncle Joe) (born Apr. 5, 1922 - died June 27, 2009; age 87). Cause of death for Gale Storm is unknown. (Gale Storm 1950 The Kid From Texas Trailer)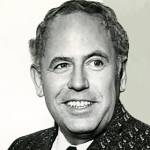 Arthur Hailey
British-Canadian novelist (The Final Diagnosis; In High Places; Hotel; Wheels; Airport; The Moneychangers; Runway Zero-Eight; Detective; Strong Medicine; Overload) & screenwriter of TV (Encounter; Suspense) and movies (Zero Hour!) (born Apr. 5, 1920 - died Nov. 24, 2004; age 84). Arthur Hailey died of a stroke. (Arthur Hailey 1968 Photo: The Times-Picayune)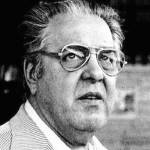 Albert R. Broccoli (nee Albert Romolo Brocolli; "Cubby")
British co-founder of Warwick Films and EON Productions, producer of James Bond movies and other films (Dr. No; Call Me Bwana; Goldfinger; You Only Live Twice; Diamonds Are Forever; Live and Let Die; Moonraker; For Your Eyes Only; Octopussy) (born Apr. 5, 1909 - died June 27, 1996; age 87). Cubby Broccoli died of heart failure. (Cubby Broccoli 1976 Photo: Colin Dangaard)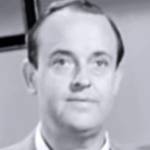 Grady Sutton
American character actor of TV (The Phyllis Diller Show; Lawman) and movies (Paradise, Hawaiian Style; Anchors Aweigh; What a Woman!; A Lady Takes a Chance; The Bashful Bachelor; Hard to Get; Three Loves Has Nancy; Two Minutes to Play; Alice Adams) (born Apr. 5, 1906 - died Sept. 17, 1995; age 89). Cause of death for Grady Sutton is unknown. (Grady Sutton 1948 My Dear Secretary)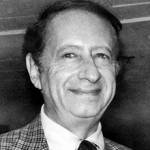 Robert Bloch
American Hugo Award-winning fantasy, horror, and crime fiction writer (Psycho; That Hell-Bound Train; American Gothic; Night of the Ripper; The Early Fears) and screenwriter (The Couch; Strait-Jacket; The Night Walker; The Deadly Bees) (born Apr. 5, 1917 - died Sept. 23, 1994; age 77). Robert Bloch died of cancer. (Robert Bloch 1976 Photo: Will Hart)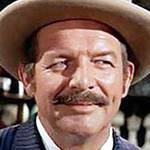 Gordon Jones
American character actor of TV (The Abbott and Costello Show; The Ray Milland Show; So This is Hollywood; The Adventures of Ozzie and Harriet; Death Valley Days; The Rifleman; Sugarfoot) and movies (The Shaggy Dog; Spring Reunion; Sunset in the West; Easy Living) (born Apr. 5, 1912 - died June 20, 1963; age 51). Gordon Jones died of a heart attack. (Gordon Jones 1963 McLintock!)
*Images are public domain or Creative Commons licensed & sourced via Wikimedia Commons, Vimeo, or Flickr, unless otherwise noted*