March 13th Birthdays
If you were born on March 13th you share a birthday with these famous people: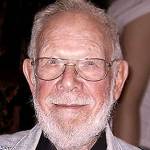 Al Jaffee is 100 (nee Abraham Jaffee; aka Allan Jaffee)

American artist, comic-book illustrator (Timely Comics; Atlas Comics; Tall Tales), cartoonist for Mad magazine for 60+ years (beginning in 1955), and creator of the Mad magazine Fold-In feature in 1963, born March 13, 1921. (Al Jaffee 2010 Photo: Luigi Novi)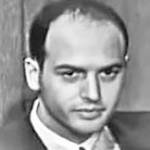 Mike Stoller is 88 (nee Michael Stoller)
Grammy Award-winning American Songwriters & Rock & Roll Hall of Fame composer with partner Jerry Leiber (Hound Dog; Kansas City; Jailhouse Rock; King Creole; Stand By Me; There Goes My Baby; Spanish Harlem; Yakety Yak; Poison Ivy), born March 13, 1933. (Mike Stoller 1958 What's My Line?)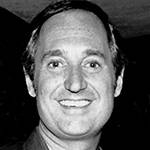 Neil Sedaka is 82
American pianist, record producer, songwriter (It Hurts to Be in Love; Where the Boys Are), and singer (Oh! Carol; Calendar Girl; Breaking Up is Hard to Do; Laughter in the Rain; Happy Birthday Sweet Sixteen; Bad Blood; Next Door to an Angel) born Mar. 13, 1939. (Neil Sedaka Photo: Carl Lender)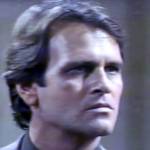 Robert S. Woods is 73 (nee Robert Sosebee Woods)
Daytime Emmy Award-winning American Vietnam War veteran, actor of stage & TV (Bo Buchanan on One Life to Live & All My Children; Paul Stewart on Days of Our Lives; Dr. David Spencer on The Waltons; War and Remembrance), born March 13, 1948. (Robert S. Woods 1980s ABC Promo)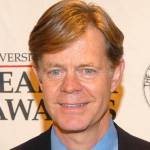 William H. Macy is 71 (nee William Hall Macy Jr.)
Emmy Award-winning American actor of stage, TV (Shameless; ER; Another World) and films (Fargo; Air Force One; Boogie Nights; Pleasantville; Mystery Men; Jurassic Park III; Seabiscuit; Cellular; Wild Hogs), born March 13, 1950. (William H. Macy 2003 Photo: Anders Krusberg / Peabody Awards)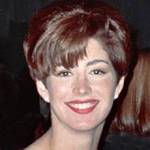 Dana Delany is 65
Emmy Award-winning American actress of TV (China Beach; Desperate Housewives; Body of Proof; Hand of God; Pasadena; Presidio Med; Kidnapped; Wing Commander Academy) and film (House Sitter; Exit to Eden; Masquerade; Patty Hearst), born March 13, 1956. (Dana Delaney 1990 Photo: Alan Light)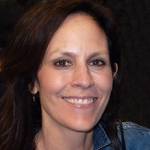 Annabeth Gish is 50 (nee Anne Elizabeth Gish)
American actress of TV (The X-Files; Brotherhood; Halt and Catch Fire; The Bridge; Sons of Anarchy; Pretty Little Liars; The West Wing) and films (Mystic Pizza; Beautiful Girls; HIding Out; Desert Bloom; Shag; Coupe de Ville; Silent Cries; The Last Supper), born March 13, 1971. (Annabeth Gish 2019 Photo: Greg2600)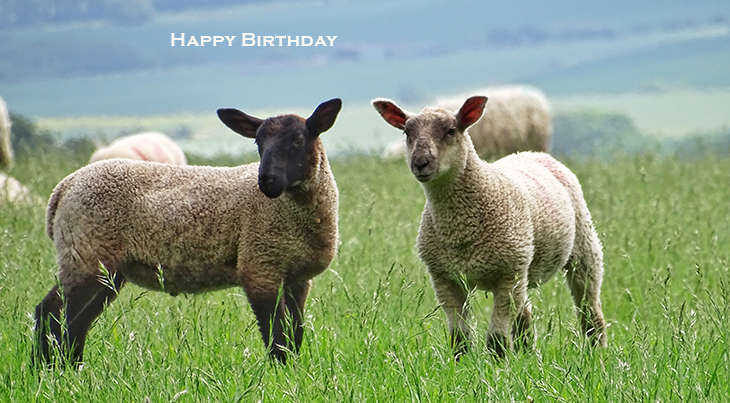 (Sheep & Lambs, Wiltshire, U.K. Photo: Belinda Fewings via Unsplash)
Happy Birthday to everyone celebrating their birthday on March 13!
And remembering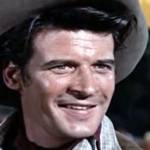 Peter Breck
American actor of stage, TV (Nick Barkley on The Big Valley; Black Saddle; Maverick; Black Beauty; Perry Mason; 77 Sunset Strip), and movies (Lad, a Dog; Benji; The Wild and the Innocent; Decoy; Highway 61; The Glory Guys) and acting teacher (born Mar. 13, 1929 – died Feb. 6, 2012; age 82). Peter Breck had dementia before his death. (Peter Breck 1959 The Wild and the Innocent)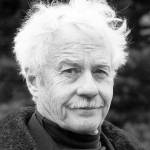 W. O. Mitchell (nee William Ormond Mitchell)

Canadian short story writer, radio broadcaster (Jake and the Kid), novelist (Who Has Seen the Wind; The Kite; The Vanishing Point; How I Spent My Summer Holidays; Since Daisy Creek), and TV host (The Magic Lie) (born Mar. 13, 1914 – died Feb. 25, 1998; age 83). Cause of death for W. O. Mitchell is unknown. (W.O. Mitchell Photo: Courtesy of the Estate of W.O. Mitchell)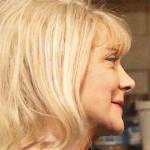 Glenne Headly
American actress of stage, TV (ER; Encore! Encore!; Lonesome Dove; Monk; The Night Of; Future Man) and movies (Dick Tracy; Dirty Rotten Scoundrels; Mr. Holland's Opus; Mortal Thoughts; Getting Even With Dad) (born Mar. 13, 1955 – June 8, 2017; age 62). Cause of death for Glenne Headly was pulmonary embolism complications. (Glenne Headly 2016 Photo: AnnaYankSA)
American model and actress of movies (Touched by Love; Hanging on a Star; The Sentinel; Assault in Paradise; Once is Not Enough; The Dove; 40 Carats; Death Wish 3; Claudia; Morning Glory) and TV (7th Heaven; Noble House; Foul Play; The Last Convertible; Willa) (born Mar. 13, 1953 – died Nov. 21, 2012; age 59). Deborah Raffin died of leukemia. (Deborah Raffin 1980 Haywire)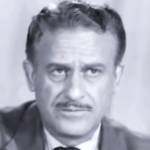 Frank Wilcox
American actor of movies & TV (The Untouchables; The Beverly Hillbillies; Waterfront; Perry Mason; The Jack Benny Program; Zorro; Rawhide; Topper; Pete and Gladys; Broken Arrow; Leave it to Beaver; Mister Ed; Bewitched; Racket Squad) (born Mar. 13, 1907 – died Mar. 3, 1974; age 66). Cause of death for Frank Wilcox is unknown. (Frank Wilcox 1955 The Lone Ranger)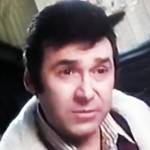 Joseph Mascolo
American singer and actor of stage, TV (Stefano di Mera on Days of Our Lives; Bronk; The Bold and the Beautiful; General Hospital; Santa Barbara; From These Roots), and movies (Yes, Giorgio; Sharky's Machine; Jaws 2) (born Mar. 13, 1929 – died Dec. 8, 2016; age 87). Joseph Mascolo died of Alzheimer's Disease complications. (Joseph Mascolo 1970 Diary of a Mad Housewife)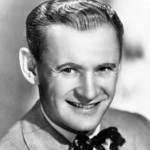 Sammy Kaye (nee Samuel Zarnocay Jr.)
American big bandleader (Harbor Lights; Swing and Sway; Love Walked In; Dream Valley; Daddy; I'm A Big Girl Now), songwriter (Remember Pearl Harbor; I Miss Your Kiss) & TV host (The Sammy Kaye Show) (born Mar. 13, 1910 – died June 2, 1987; age 77). Cause of death for Sammy Kaye is unknown. (Sammy Kaye 1952 Photo: James Kriegsmann / MCA)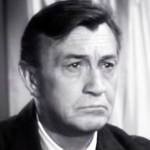 Paul Fix (nee Peter Paul Fix)
American character actor of TV (Marshal Micah Torrance on The Rifleman; Lassie; Gunsmoke; The Big Valley; The F.B.I.; Death Valley Days; Barnaby Jones; The Virginian; Land of the Giants; The Streets of San Francisco; Wagon Train) and movies (The Desert Trail) (born Mar. 13, 1901 – died Oct. 14, 1983; age 82). Paul Fix died of renal failure. (Paul Fix 1958 Zane Grey Theater)
Hugh Sanders
American actor of TV (Perry Mason; The Lone Ranger; Broken Arrow; Bonanza; Mister Ed; The Twilight Zone; The Untouchables; Zane Grey Theater; The George Burns and Gracie Allen Show) & films (To Kill a Mockingbird; Storm Warning) (born Mar. 13, 1911 – died Jan. 9, 1966; age 54). Cause of death for Hugh Sanders is unknown. (Hugh Sanders 1954 Shield For Murder)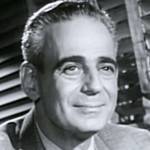 Paul Stewart (nee Paul Sternberg)
American director & actor of stage, TV (Deadline; Mannix; The Name of the Game; Perry Mason) and movies (Appointment With Danger; Champion; The Window; The Juggler; Kiss Me Deadly; Loan Shark; Top Secret Affair; Citizen Kane; The Bad and the Beautiful) (born Mar. 13, 1908 – died Feb. 17, 1986; age 77). Paul Stewart died of heart failure. (Paul Stewart 1953 The Joe Louis Story)
*Images are public domain or Creative Commons licensed & sourced via Wikimedia Commons, Vimeo, or Flickr, unless otherwise noted*