February 14th Birthdays
If you were born on February 14th, you're a Valentines Day baby, and you share a birthday with these famous people:]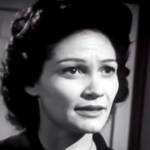 Peg Murray is 96 (nee Margaret L. Murray)
Tony Award-winning American actress of stage, TV (Carrie Johnson Lovett on Love of Life; Olga Swenson on All My Children; Me & Mrs. C.; The Doctors and the Nurses; Mary Pat on Loving; Another World), and movies (W.W. and the Dixie Dancekings), born February 14, 1924. (Peg Murray 1960 The New Girl)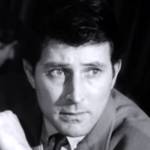 Mark Eden is 92
English actor of TV (Alan Bradley on Coronation Street; The Newcomers; Doctor Who; The Detective; Crown Court; Poldark; Murder Must Advertise; Z Cars) and movies (Game for Three Losers; Attack on the Iron Coast; The L-Shaped Room), born February 14, 1928. (Mark Eden 1965 The Pleasure Girls Trailer)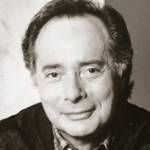 Allan Miller is 91
American acting teacher, actor of stage, TV (Soap; Knots Landing; One Life to Life; General Hospital; The Edge of Night; Santa Barbara; Murder, She Wrote; Quincy M.E.), movies (Baby Blue Marine; Fun with Dick and Jane; MacArthur), & nonagenarian born February 14, 1929. (Allan Miller Photo: AllanMiller.org)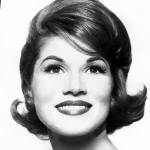 Phyllis McGuire is 89
Octogenarian American singer with Vocal Group Hall of Fame trio The McGuire Sisters (Sincerely; Picnic; Sugartime), performer and actress of TV & movies (Come Blow Your Horn; Arthur Godfrey and His Friends; The Bob Braun Show), born February 14, 1931. (Phyllis McGuire 1963 Photo)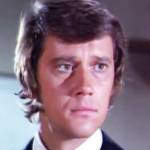 Andrew Prine is 84

Octogenarian American actor of TV (Wide Country; The Road West; Weird Science; Dr. Kildare; V; W.E.B.; Gunsmoke; Cannon), and movies (Gettysburg; The Miracle Worker; Texas Across the River; Chisum; Kiss Her Goodbye; Bandolero!; Grizzly), born February 14, 1936. (Andrew Prine 1970 Dan August)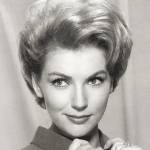 Joan O'Brien is 84
American singer and actress on stage, TV (Hometown Jamboree; The Bob Crosby Show), movies (Operation Petticoat; The Alamo; It Happened at the World's Fair; Handle With Care; Get Yourself a College Girl), and octogenarian born February 14, 1936. (Joan O'Brien 1962 Photo: Earl Wingard / MGM)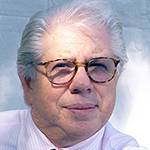 Carl Bernstein is 76
Septuagenarian American investigative reporter for TV, newspaper journalist (The Washington Post) who broke the Watergate story with Bob Woodward, political commentator (CNN), and author (All the President's Men; The Final Days) born February 14, 1944. (Carl Bernstein 2007 Photo: Larry D. Moore)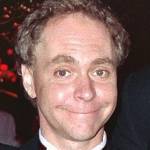 Teller is 72 (nee Raymond Joseph Teller)
American magician and illusionist with comedy partner Penn Jillette, producer, screenwriter & actor of TV (Penn & Teller: Bullshit!) and movies (My Chauffeur; Penn & Teller Get Killed; Car 54, Where Are You? Director's Cut), and septuagenarian born February 14, 1948. (Teller 1988 Photo: Alan Light)  
James Eckhouse is 65
Sixty-plus American director and actor of TV (Jim Walsh on Beverly Hills, 90210; Once and Again; Days of Our Lives; High & Mighty) and movies (The Boy on the Train; The Learning Curve; One True Thing; Junior; Leaving Normal), born February 14, 1955.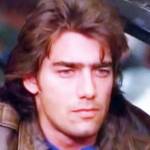 Ken Wahl is 63 (aka Kenneth M. Wahl)
Retired 60+ American actor of TV (Vinnie Terranova on Wiseguy) and movies (The Wanderers; Running Scared; Fort Apache the Bronx; Purple Hearts; Jinxed; Treasure of the Yankee Zephyr; The Taking of Beverly Hills; The Favor; Omega Syndrome), born February 14, 1957. (Ken Wahl 1986 The Gladiator Trailer)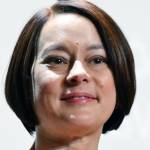 Meg Tilly is 60 (nee Margaret Elizabeth Chan)
American-Canadian 55+ actress of TV (Bomb Girls; Winnetka Road), movies (Agnes of God; The Two Jakes; Leaving Normal; Masquerade; One Dark Night; Tex; Psycho II; The Big Chill; Impulse; Off Beat; Valmont), and youth fiction author, born February 14, 1960. (Meg Tilly 2013 Photo: Mr. Bombdiggity)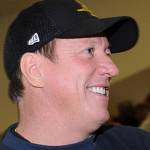 Jim Kelly is 60
Retired 55+ American Pro Football Hall of Fame quarterback in the USFL (Houston Gamblers) and the NFL (Buffalo Bills), 1984 USFL Rookie of the Year and MVP, with 5 NFL Pro Bowls (1987-1988 & 1990-1992), born February 14, 1960. (Jim Kelly 2010 Photo: Staff Sgt. Corenthia Fennell)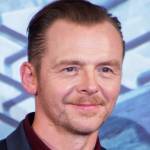 Simon Pegg is 50
English producer, screenwriter, and actor of TV (Faith in the Future; Spaced; Big Train; Band of Brothers) and movies (Shaun of the Dead; Star Trek & sequels; Run, Fat Boy, Run; Paul; Hot Fuzz; Burke and Hare; How to Lose Friends & Alienate People; Mission: Impossible III & sequels), born February 14, 1970. (Simon Pegg 2016 Photo: Dick Thomas Johnson)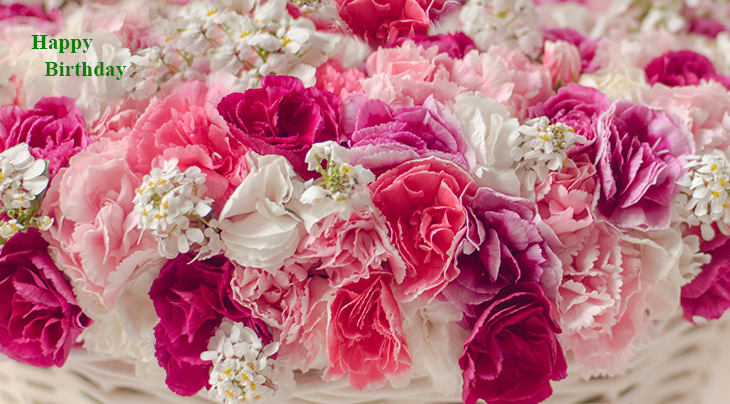 (Valentine's Day Flowers – Pink, Red & White Carnations Photo: Ebi Zandi via Unsplash)
Happy Valentines Day Birthday to everyone celebrating their birthday on February 14th!
And remembering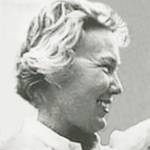 Mickey Wright (nee Mary Kathryn Wright)
Retired World Golf Hall of Fame LPGA Tour professional American golfer, 5-time winner of the LPGA Vare Trophy (1960-1964), 2-time Associated Press Female Athlete of the Year (1963 & 1964), 2010 Bob Jones Award winner (born Feb.14, 1935 – died Feb. 17, 2020; age 85). Mickey Wright died of a heart attack. (Mickey Wright 1963 AP WirePhoto)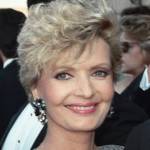 Florence Henderson
American dancer, singer, host & actress of TV (The Florence Henderson Show, The Brady Bunch; The Match Game; The Hollywood Squares; The $10,000 Pyramid, Dancing With the Stars) and movies (Bad Grandmas; Fifty Shades of Black) (born Feb. 14, 1934 – died Nov. 24, 2016; age 82). Florence Henderson died of heart failure. (Florence Henderson 1989 Photo: Alan Light)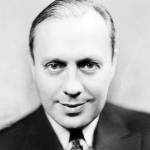 Jack Benny (nee Benjamin Kubelsky)
American violinist, comedian and actor of vaudeville, radio, TV (The Jack Benny Program; Shower of Stars; Laugh-In), and movies (Broadway Melody of 1936; College Holiday; Charley's Aunt; Somebody Loves Me; Mr. Broadway) born Feb. 14, 1894 – died Dec. 26, 1974; age 80). Jack Benny died of pancreatic cancer. (Jack Benny 1933 The Jack Benny Program Photo: CBS Television)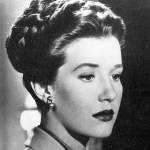 Lois Maxwell (nee Lois Ruth Hooker)

Canadian actress of TV (Adventures in Rainbow Country; Stingray), 14 James Bond films (Dr. No, Goldfinger, Thunderball, Moonraker, A View to a Kill), & other movies (Come Fly With Me; Scotland Yard Inspector; Torpedo Zone; Passport to Treason) (born Feb. 14, 1927 – died Sept. 29, 2007; age 80). Lois Maxwell died of bowel cancer. (Lois Maxwell 1948 The Dark Past Photo)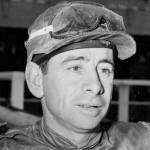 Johnny Longden (nee John Eric Longden)
English-born Canadian Horse Racing Hall of Fame and American National Museum of Racing and Hall of Fame jockey (winner of the 1943 Triple Crown on Count Fleet), and horse racing trainer, (born Feb. 14, 1907 – died Feb. 14, 2003; age 96). Cause of death for Johnny Longden is unknown. (Johnny Longden 1948 Photo: Associated Press)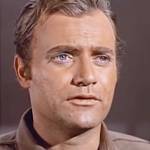 Vic Morrow (nee Victor Morozoff)
American director & actor of TV (Chip Saunders on Combat!; B.A.D. Cats; Roots; Captains and the Kings) and movies (Blackboard Jungle; The Bad News Bears; Cimarron; Portrait of a Mobster; Target: Harry; Twilight Zone: The Movie) (born Feb. 14, 1929 – died July 23, 1982; age 53). Vic Morrow was killed onset filming Twilight Zone, in a helicopter accident. (Vic Morrow 1960 Bonanza)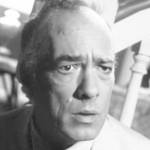 Edward Platt
American actor of TV (Chief of Control on Get Smart; Arrest and Trial) and movies (Rock, Pretty Baby; The Rebel Set; Written on the Wind; North by Northwest; The Gift of Love; The Lieutenant Wore Skirts; Summer Love; Gunman's Walk) (born Feb. 14, 1916 – died Mar. 19, 1974; age 58). Edward Platt had depression and died by suicide. (Edward Platt 1961 Thriller Screenshot)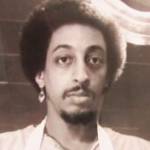 Gregory Hines
American choreographer, tap dancer, singer & actor of stage, TV (The Gregory Hines Show; Will & Grace; Lost at Home), and movies (White Nights; Running Scared; The Cotton Club; Tap; Wolfen; The Preacher's Wife; Waiting to Exhale) (born Feb. 14, 1946 – died Aug. 9, 2003; age 57). Gregory Hines died of liver cancer. (Gregory Hines 1981 Wolfen Photo: Columbia / EMI)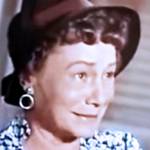 Thelma Ritter
Tony Award-winning American comedic character actress of stage, TV, and movies (Pillow Talk; All About Eve; I'll Get By; The Misfits; The Mating Season; Titanic; Rear Window; Daddy Long Legs; The Proud and Profane; How the West Was Won; Move Over, Darling) (born Feb. 14, 1902 – died Feb. 5, 1969; age 66). Thelma Ritter died of a heart attack. (Thelma Ritter 1955 Lucy Gallant)
*Images are public domain or Creative Commons licensed & sourced via Wikimedia Commons or Flickr, unless otherwise noted*