Celebrating Seniors - Don Murray is 87
Actor, writer, director, and producer Don Murray was born on July 31, 1929 in Hollywood, California. Murray's show business parents (Mom a Ziegfeld girl, Dad a stage manager, singer and dancer) had migrated to Hollywood in 1928 to work in the new "talkie" movies, but with the advent of the Depression after the 1929 stock market crash, his father went back to New York to work on Broadway.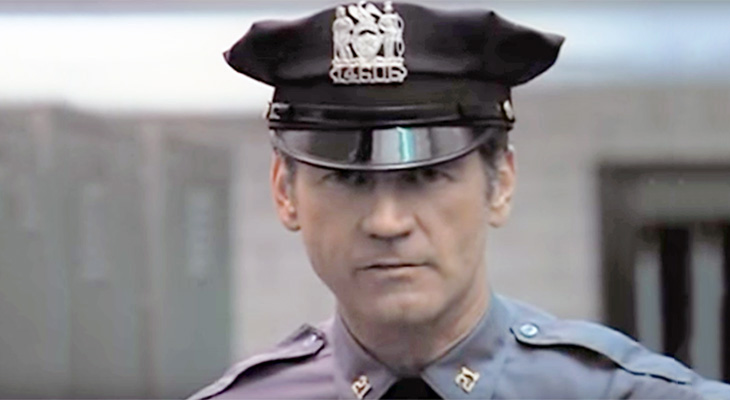 (Don Murray 1975 Deadly Hero)
Don grew up near New York City and was involved in sports and and other extra-curricular activities at his East Rockway High School.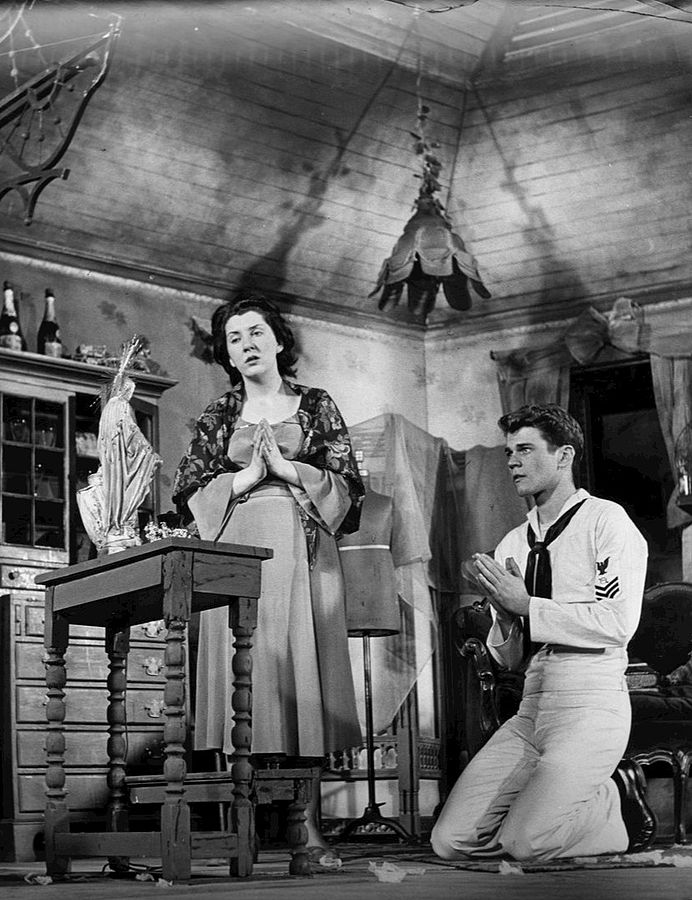 (Maureen Stapleton & Don Murray 1951 Photo: George Karger, Pix, Inc, New York)
Don Murray made his Broadway debut as Jack Hunter in The Rose Tattoo in 1951, opposite Maureen Stapleton. 
He told Film Talk that he went into the American Academy of Dramatic Arts (founded in 1884 in New York City) at age 17.
By age 19, according to the Los Angeles Times, Murray was also working as an usher at CBS.
Don Murray said that he was 21 when he met former child actress and Barmore Junior College student, 17-year-old Hope Lange (The Ghost and Mrs. Muir); they began dating around 1950.
When drafted for the Korean War, Don Murray said he was a conscientious objector. Instead of serving in the army, he went to Europe and worked as a civilian to help orphans and casualties in refugee camps in Germany and Italy for almost 3 years. He has said he returned from Europe in 1954 with a case of hepatitis, which he recovered from.
Once back in the U.S., Don Murray resumed his acting career with a a guest-starring role on the television drama Justice (1954) about New York Legal Aid Society lawyers, and a spot in the televised production of A Man is Ten Feet Tall (1955) starring Sidney Poitier. He returned to Broadway in The Skin of Our Teeth (1955) with Helen Hayes (The Snoop Sisters) and Mary Martin.
Movie director Joshua Logan saw Don Murray on Broadway in The Skin of Our Teeth and gave him a screen-test. Logan had also seen Murray's now-fiancee Hope Lange on television, and he hired both of them for his new movie Bus Stop (1956).
Although the movie's 20th Century Fox studio executives wanted Murray to sign an exclusive 7-year contract, he refused and instead negotiated a 6-year contract, with a limited number of movies per year and out clauses if Broadway beckoned. Within a week of signing the contract, Don Murray and Hope Lange were in Hollywood filming Bus Stop. Murray told What's My Line host John Daly in 1958 that they got married during the filming of Bus Stop.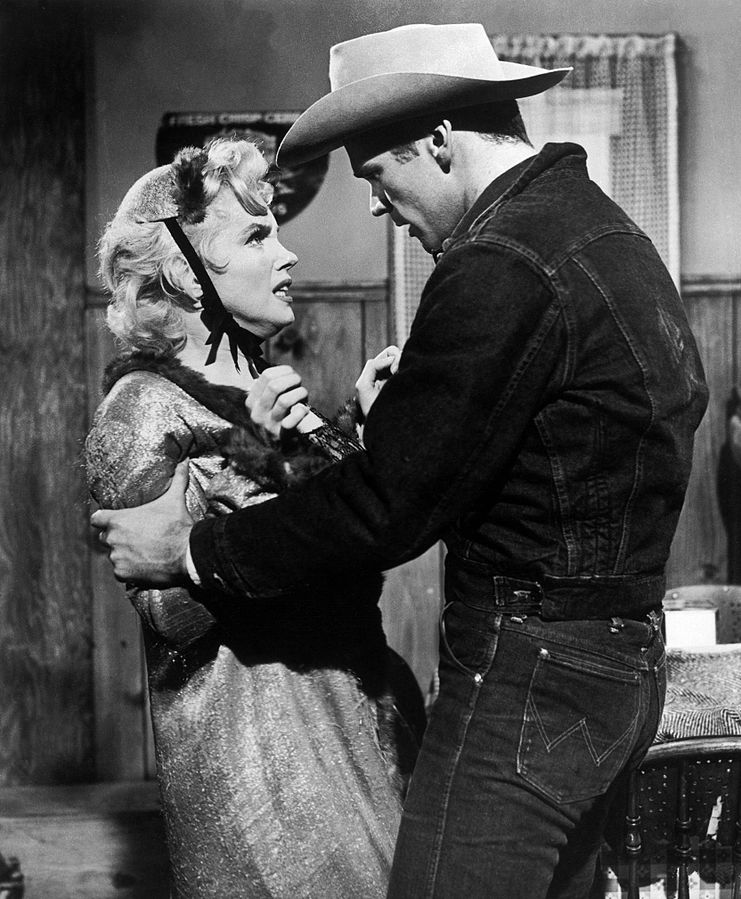 (Marilyn Monroe & Don Murray 1956 Bus Stop Photo: Wax Publications)
Bus Stop starred Marilyn Monroe as a singer, and 26-year-old Don Murray as her virginal rodeo cowboy love interest, Beau; Murray's fiancee Hope Lange played Elma Duckworth.
Although Murray's role in Bus Stop was a leading man, he was nominated for a Best Supporting Actor Academy Award.
Hope Lange and Don Murray moved Hollywood, California in 1957, and son Christopher Murray was born in March 1957 in Los Angeles, California.
That same year, Don Murray was a leading man again in his second big-screen movie Bachelor Party (1957). His leading lady, actress Carolyn Jones, was nominated for an Academy Award as Best Supporting Actress, and the movie was nominated for a BAFTA Best Film From Any Source award.
While he was making Bus Stop Don Murray had been told that 20th Century Fox had bought the rights to Hatful of Rain (1957), so Murray could play the lighter role of Polo, the brother of troubled Korean War veteran and morphine addict Johnny Pope.
Murray persuaded the director to let him play Johnny instead. Co-starring with Don Murray in Hatful of Rain are Eva Marie Saint as Johnny's wife Celia, and Anthony Franciosa as Polo.
Below, married couple Don Murray and Hope Lange appeared as mystery guests on What's My Line in 1958. Lange was fresh off an Academy Awards appearance as a nominee for her performance in Peyton Place (1957). 
By the end of 1960, Hope Lange and Don Murray had separated, despite their two young children (son Christopher Murray had been joined by daughter Patricia). 
Hope Lange had left Murray for actor Glenn Ford, with whom she would co-star in two movies before they also broke up. Don Murray's divorce from Lange was finalized in 1961, and he bought out his 20th Century Fox contract so he could produce the movie The Hoodlum Priest (1961), which he also wrote and starred in.
Throughout his career, Don Murray was notable for refusing to be type-cast or conform to the expectations of others. In director Otto Preminger's political drama Advise & Consent (1962) co-starring Henry Fonda, Charles Laughton, and Gene Tierney, Murray played a gay Senator from Utah who is being blackmailed. Actress Betty White made her movie debut as a Senator from Kansas in Advise & Consent, as did young model-actress Elizabeth (Bettie/Betty) Johnson, who played actor Peter Lawford's onscreen girlfriend.
This Advise & Consent movie clip features behind-the-scenes footage of the film, and stars Don Murray, Henry Fonda, Burgess Meredith, Walter Pidgeon, George Grizzard, Edward Albert, Lew Ayres, Gene Tierney, Inga Swenson, Peter Lawford, and Charles Laughton.
Recovered from his failed first marriage to Hope Lange, in August 1962 Don Murray married his Advise & Consent co-star, Betty Johnson. Betty and Don Murray have had three children – Colleen, Sean, and Michael Murray.
Don Murray had co-starred with Lee Remick for the first time in the western These Thousand Hills (1959). They were paired again in Baby the Rain Must Fall (1965) starring Lee Remick as Georgette Thomas and Steve McQueen as her recently released jailbird husband Henry Thomas. Murray was Deputy Sheriff Slim, who eventually leaves town with Georgette Thomas when Henry is sent back to prison.
By 1967 Murray's big-screen film roles had dwindled, and he began appearing in made-for-television movies such as Daughter of the Mind (1969), with Gene Tierney and Edward Asner.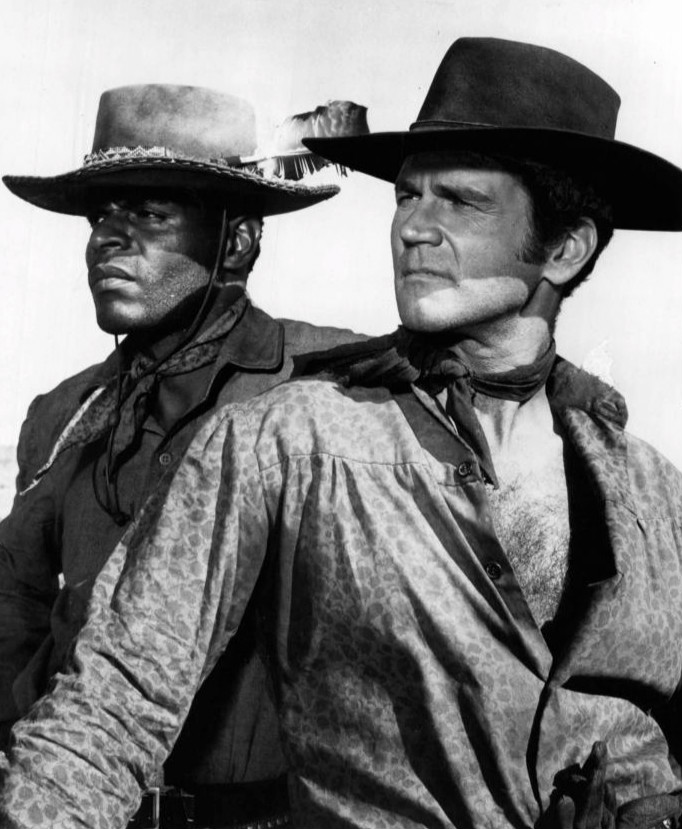 (Otis Young and Don Murray 1968 The Outcasts Photo: ABC Television)
Don Murray also starred in the western TV series The Outcasts (1968-69) as bounty hunter Earl Corey, ex-Confederate office and former slave owner, who partners with Jemal David (played by actor Otis Young), a former slave and Union solder. 
The Outcasts TV series was one of the first TV shows to have a black actor and a white actor as co-stars.
In this 2011 interview with Don Murray, he talks about the premise of The Outcasts series and the character's points of view. Clips from the series featuring Murray and his costar Otis Young, are featured.  
In 1970 Murray directed The Cross and the Switchblade (1970) starring Pat Boone and Erik Estrada, before returning to acting. During the 1970's Don Murray could be seen in feature films like Happy Birthday, Wanda June (1971) starring Rod Steiger; Disney's Justin Morgan Had a Horse (1972); and Conquest of the Planet of the Apes (1972), as Governor Breck. 
Don Murray's 1970's television appearances included the made-for-TV movies The Sex Symbol (1974) with Connie Stevens, A Girl Named Sooner (1975) with Lee Remick, his former co-star from These Thousand Hills and Baby the Rain Must Fall, and Cloris Leachman.
Don Murray has said that one of his favorite performances was as a cop turned vigilante in Deadly Hero (1976), co-starring James Earl Jones and Treat Williams.
Don Murray returned to Broadway and New York in 1973 after a 17-year absence to star in Smith, and spent 4 years in different Broadway shows. He had a run on Broadway in Same Time, Next Year (1977-1978) with ex-wife Hope Lange, who replaced Sandy Dennis in the role.
(Don Murray and Michael Anderson Jr. 1975 Police Story. Photo: NBC Television)
Murray appeared twice on Police Story during the 1970s, as different characters.
In the latter part of the 1970's Murray was in the television mini-series How the West Was Won (1977), which resonated with baby boomer audiences.
The huge cast of How the West Was Won included actors Tim Matheson, William Shatner, Kay Lenz, Eva Marie Saint (in her second project with Don Murray), James Arness of Gunsmoke fame, and Bruce Boxleitner.
Don Murray would later make an appearance in William Shatner's '80's TV series, T. J. Hooker.
Baby boomers may remember Don Murray best from his two-year turn on Knots Landing as Sid Fairgate (Karen's first husband) from 1979-1981. Murray also wrote the second season's premiere episode of Knots Landing.
Don Murray has said he asked to be written out of Knot's Landing because he wanted to do his own series about a musical family. His Knots Landing character Sid Fairgate was killed off at the beginning of the third season after his car went off a cliff. During Don Murray's time on the series, his daughter Patricia Murray also made an appearance on Knots Landing, in 1981.
Below, a (German) trailer for Knots Landing which featured Don Murray and his Knots Landing co-stars Michele Lee, Constance McCashin, Donna Mills, Joan Van Ark, John Pleshette, Ted Shackleford, and special guest Larry Hagman.
His 50+ years in the 1980's and early 1990's saw the bulk of Don Murray's work happening in the medium of television, with numerous made-for-TV movies and some episodic guest-starring appearances on series like Hotel.
Crisis in Mid Air (1980) starring George Peppard, Michael Constantine, and Desi Arnaz Jr.
The Boy Who Drank Too Much (1980) starring Scott Baio and Lance Kerwin.
If Things Were Different (1980) with Arte Johnson, Tony Roberts, and Suzanne Pleshette.
Endless Love (1981) with Brooke Shields.
Murray's co-stars in License to Kill (1984) included Denzel Washington, Millie Perkins, and James Farentino.
Ellen Burstyn, Tuesday Weld, Patrick Cassidy, and Eli Wallach appeared with him in Something in Common (1986).
Don Murray appeared with Angie Dickinson in two TV movies, beginning with Touch of Scandal (1984). They were joined by actors Tom Skerritt and Robert Loggia. In Stillwatch (1987), their co-stars included Lynda Carter and Stuart Whitman. 
Another frequent co-star for Don Murray was Barbara Eden, star of the popular baby boomer television series I Dream of Jeannie. In the movie Return of the Rebels (1981), Murray was an aging biker helping out a former gang member played by Barbara Eden. Don Murray and Barbara Eden were a married couple in The Stepford Children (1987), with their on-screen kids, actors Randall Batkinoff and Tammy Lauren.
Later on, in the 1989-1990 television season, Murray co-starred once again with actress Barbara Eden in the television series A Brand New Life – an updated version of the Brady Bunch. Don Murray played a millionaire father of three who falls in love with a waitress (Barbara Eden), who has 3 kids of her own in A Brand New Life.
Big-screen movies for Don Murray during this era included I Am The Cheese (1983) with Robert Wagner, Cynthia Nixon, and Murray's ex-wife Hope Lange. Made in Heaven (1987) saw Don Murray appearing with Timothy Hutton, Kelly McGillis, and Maureen Stapleton. In 1986's Peggy Sue Got Married (below) starring Kathleen Turner and Nicolas Cage, his other co-stars included Joan Allen, Jim Carrey, Barbara Harris, and Maureen O'Sullivan. 
Don Murray worked with director John Derek in their second project together in the 1989 comedy Ghosts Can't Do It, starring John's second wife Bo Derek, and Anthony Quinn. John Derek had directed the movie Childish Things (1969) twenty years earlier, which starred Don Murray and Derek's wife at that time, actress Linda Evans. Murray also wrote and produced Childish Things.
In 1991, he was a regular on the quickly-cancelled drama series Sons and Daughters, with Lucie Arnaz and Rick Rossovich. By the mid- 1990's and his senior citizen years, Don Murray was seen more often in episodes of television series such as Wings (1995) than in the movies. Soon after becoming a septuagenarian senior citizen in 1999, Murray appeared in 3 feature films. The cast of Internet Love (2000) also included Tippi Hedren; in Island Prey (2001) he co-starred Olivia Hussey and Edward Asner; and Don Murray directed and starred in the movie Elvis is Alive (2001).
In his long career thus far, Don Murray has acquired over 85 film credits as an actor, but he's by no means retired or even thinking about retiring. He's keeping busy as an octogenarian senior citizen, and in 2016 his fans can see him in the movie Call Me By My Rightful Name, which he also co-wrote and produced. In Call Me By My Rightful Name, Murray is reunited with his former The Outcasts co-star, Otis Young. The movie is set to be released in the summer of 2016.
After an absence of over 15 years from television and movie screens, fans could see Don Murray as Bushnell Mullins, in the 2017 remake of the late 1980's/early 1990's cult television series, Twin Peaks. 
Kyle MacLachlan, Naomi Watts, Tim Roth, and Don Murray talked about working with director David Lynch on Twin Peaks in this 2017 interview. Murray jokes about the risk Lynch took casting him without having seen him for years.
New and returning Twin Peaks regulars and guest stars in the episodes Murray appeared in, include Kyle Maclachlan, Macdhen Amick, Jim Belushi, Laura Dern, Miguel Ferrer, Richard Beymer, Dana Ashbrook, Robert Forster, Bailey Chase, Candy Clark, Balthazar Getty, Sherilyn Fenn, and Joan Chen. 
Don Murray and Betty Johnson celebrated their 54th wedding anniversary in 2016. 
*Images are public domain or Creative Commons licensed & sourced via Wikimedia Commons, Vimeo, or Flickr, unless otherwise noted*