January 27th Birthdays
If you were born on January 27th you share a celebrity birthday with these famous people: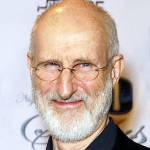 James Cromwell (married Anna Stuart; ex of Julie Cobb)
American actor of TV (Six Feet Under; 24; American Horror Story; ER; Halt and Catch Fire; Mary Hartman, Mary Hartman) and movies (Babe; L.A. Confidential; Deep Impact; The General's Daughter; Secretariat), born January 27, 1940. (James Cromwell 2010 Photo: © Glenn Francis, www.PacificProDigital.com)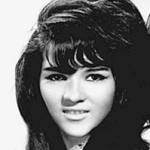 Nedra Talley (cousin of Ronnie Spector, Estelle Bennett)
American businesswoman, former solo singer, and vocalist with Rock & Roll Hall of Fame girl group The Ronettes (Be My Baby; Baby, I Love You; Walking in the Rain; Chapel of Love; I Can Hear Music; Breakin' Up; Sleigh Ride), born January 27, 1946. (Nedra Talley 1966 The Ronettes Photo: GAC)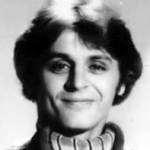 Mikhail Baryshnikov (nee Mikhail Nikolayevich Baryshnikov)
Russian-American choreographer, ballet dancer (Kirov Ballet, Royal Winnipeg Ballet, American Ballet Theatre), actor of movies (The Turning Point; White Nights) & TV (Sex and the City; Doll & Em), born January 27, 1948. Ex-partner of Jessica Lange. (Mikhail Baryshnikov 1988: American Ballet Theatre)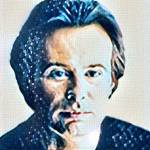 Frank Augustyn
Canadian professional ballet dancer (National Ballet of Canada, Berlin Opera Ballet, Boston Ballet), Ottawa Ballet artistic director, TV writer, producer & host (Footnotes), Adelphi U. professor, & Classical Ballet School of L.I. co-owner, born January 27, 1953. (Frank Augustyn Painting: A. Hamilton)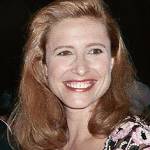 Mimi Rogers (nee Miriam Spickler)
American producer (Unstoppable), actress of TV (The Geena Davis Show; The Loop; Paper Dolls; The Rousters; The X-Files; Bosch) and films (Someone to Watch Over Me; Lost in Space; The Mighty Quinn; Dark Horse; Shooting Elizabeth), born January 27, 1956. (Mimi Rogers 1989 Photo: Alan Light)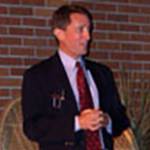 James Grippando
American lawyer and 2017 Harper Lee Prize Winner (Gone Again) legal thriller novelist, author of the Jack Swyteck series (The Pardon; Found Money; Lying with Strangers; Intent to Kill; Money to Burn), born January 27, 1958. (James Grippando 2005 Photo: University of Scranton Library)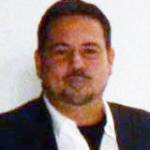 Narciso Rodriguez
American fashion designer (Anne Klein; Calvin Klein), founder of the Narciso Rodriguez fashion house and brands (women's ready-to-wear "for her"; fragrances) and stores, born January 27, 1961. (Narciso Rodriguez 2011 Photo: Christopher Macsurak)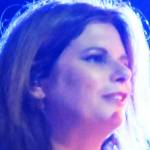 Margo Timmins
Canadian songwriter, vocalist and lead singer of alt country-rock band Cowboy Junkies (Sweet Jane; Misguided Angel; Angel Mine; Anniversary Song; A Common Disaster; Sun Comes Up, It's Tuesday Morning; Southern Rain; Hard to Explain), born January 27, 1961. (Margo Timmins 2014 Photo: Joe Loong)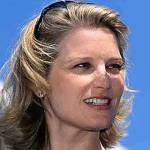 Bridget Fonda (daughter of Peter Fonda; granddaughter of Henry Fonda)
American movie actress (Lake Placid; Single White Female; It Could Happen to You; Singles; You Can't Hurry Love; The Godfather: Part III; Doc Hollywood; Bodies, Rest & Motion; Finding Graceland) born January 27, 1964. Niece of Jane Fonda; married Danny Elfman. (Bridget Fonda 2001: Rita Molnar)
Carrington Garland (nee Carrington Kendall Crank)
American retired actress of television soap operas (Kelly Capwell on Santa Barbara), feature films (Death Falls), and daughter of actress Beverly Garland and hotelier Fillmore Crank, born January 27, 1964. (Carrington Garland Painting: A. Hamilton)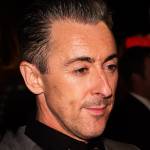 Alan Cumming (ex-partner of Saffron Burrows)
Scottish-American singer-actor and host of TV (The Good Wife; Web Therapy; Masterpiece Mystery; The High Life; The L Word) and movies (The Anniversary Party; Emma; GoldenEye; Spy Kids; Circle of Friends; Burlesque; X-Men 2), born January 27, 1965. (Alan Cumming 2013 Photo: Gordon Correll)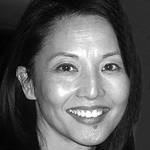 Tamlyn Tomita
Japanese-American actress of TV (Santa Barbara; The Burning Zone; JAG; 24; General Hospital; Law & Order: LA; Days of Our Lives; The Good Doctor) & movies (The Day After Tomorrow; The Karate Kid Part II; The Joy Luck Club; The Killing Jar), born January 27, 1966. (Tamlyn Tomita 2010: Andres Useche)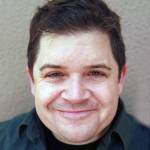 Patton Oswalt (married Meredith Salenger, Michelle McNamara)
Emmy Award-winning American comedian, character & voice over actor of stage, TV (The Goldbergs narrator; The King of Queens; Agents of S.H.I.E.L.D.; Veep;  Justified; Two and a Half Men), and movies (Keeping Up With the Joneses), born January 27, 1969. (Patton Oswalt 2007 Photo: theNerdPatrol)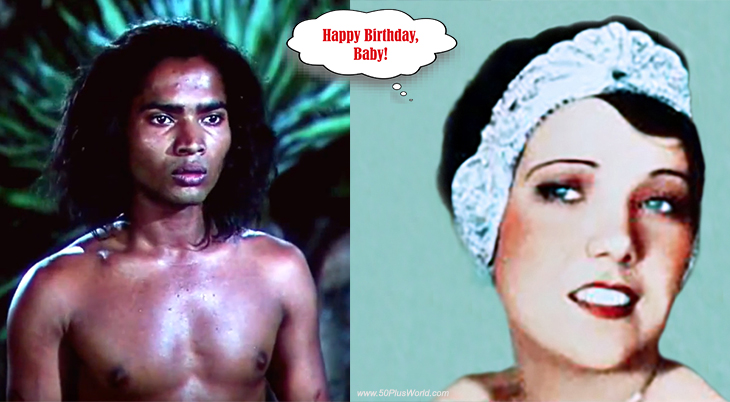 (Sabu 1942 The Jungle Book | Bernice Claire 1930 Song of the Flame)
Happy Birthday to everyone celebrating their birthday on January 27th!
Remember These January 27th Famous Birthdays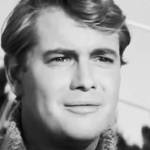 Troy Donahue (nee Merle Johnson Jr.)
American singer and actor on stage, television (Surfside 6; Hawaiian Eye; The Secret Storm) and movies (Summer Love; This Happy Feeling; Imitation of Life; A Summer Place; Rome Adventure; Parrish; Grandview, U.S.A.; Come Spy With Me) (born Jan. 27, 1936 – died Sept. 2, 2001; age 65). Ex of Suzanne Pleshette; fiancee of Zheng Cao. (Troy Donahue 1965 My Blood Runs Cold)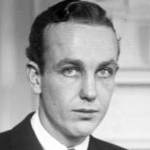 William Randolph Hearst Jr.
Pulitzer Prize-winning American journalist (1955 Nikita Khrushchev interview), publisher and Editor-in Chief of Hearst Newspapers (born Jan. 27, 1908 – died May 14, 1993; age 85). Son of publisher William Randolph Hearst Sr. (William Randolph Hearst Jr. 1930 Photo: Bundesarchiv, Bild 102-10747 / CC-BY-SA 3.0)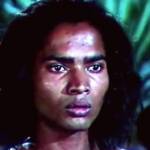 Sabu (nee Selar Sabu; aka Sabu Dastagir)
Indian-American film actor (Arabian Nights; Elephant Boy; The Drum; The Thief of Bagdad; White Savage; Black Narcissus; Tangier; Song of India; Savage Drums; The End of the River; Cobra Woman; A Tiger Walks), circus performer (elephants), & WWII decorated USAF tail gunner (born Jan. 27, 1924 – died Dec. 2, 1963; age 39). Sabu died of a heart attack. (Sabu 1942 The Jungle Book)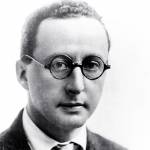 Jerome Kern
Academy Award-winning Songwriters Hall of Fame American composer (Ol' Man River; The Way You Look Tonight; The Last Time I Saw Paris; Smoke Gets in Your Eyes; Lovely to Look At; Long Ago [and Far Away]; All Through the Day; More and More; Dearly Beloved; Can't Help Singing) (born Jan. 27, 1885 – died Nov. 11, 1945; age 60) (Jerome Kern 1918: Musical Courier Company Inc.)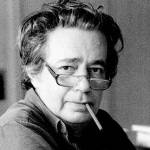 Mordecai Richler
Canadian writer, newspaper columnist, novelist and screenwriter (The Apprenticeship of Duddy Kravitz, Joshua Then and Now; Barney's Version), and children's author (Jacob Two-Two Meets the Hooded Fang) (born Jan. 27, 1931 – died July 3, 2001; age 70). Mordecai Richler died of cancer. (Mordecai Richler Photo: National Film Board of Canada | Monmar Comunicacio)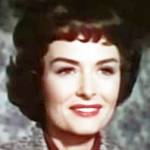 Donna Reed (nee Donna Belle Mullenger)
Oscar-winning American actress of TV (The Donna Reed Show; Dallas) and in movies (From Here to Eternity; It's a Wonderful Life; The Caddy; Calling Dr. Gillespie; Mokey; Ransom!; The Caddy; They Were Expendable; The Picture of Dorian Gray) (born Jan. 27, 1921 – died Jan. 14, 1986; age 64). Ex of William J. Tuttle, Tony Owen. (Donna Reed 1954 The Last Time I Saw Paris)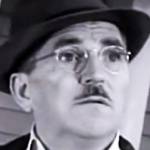 Howard McNear
American character actor of radio, TV (Floyd Lawson on The Andy Griffith Show; Gunsmoke; The Jack Benny Program; The Real McCoys; The Twilight Zone; Peter Gunn), and movies (Bachelor Flat; My Blood Runs Cold; Blue Hawaii; Follow That Dream) (born Jan. 27, 1905 – died Jan. 3, 1969; age 63). Howard McNear died of pneumonia after a stroke. (Howard McNear 1962 Thriller)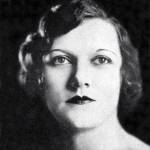 Bernice Claire (nee Bernice Jahnigen)
American light opera singer, actress of Broadway, radio, films with Alexander Gray (No, No, Nanette; Spring is Here; Song of the Flame; The Red Shadow; Moonlight and Pretzels) & others (Numbered Men; Top Speed; Kiss Me Again; Two Hearts in Harmony) (born Jan. 27, 1906 – died Jan. 17, 2003; age 96). Bernice Claire died of pneumonia. (Bernice Claire 1929: Radio Digest)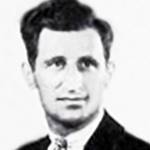 Harry Ruby (nee Harry Rubinstein; married Eileen Percy)
Songwriters Hall of Fame American composer of film & Broadway scores (Nevertheless; I Wanna Be Loved By You; A Kiss to Build a Dream On; Ziegfeld Follies of 1918), and screenwriter (Duck Soup; Horse Feathers; Animal Crackers; Lovely to Look At; Bright Lights; Three Little Words; The Kid from Spain; Top Speed) (born Jan. 27, 1895 – died Feb. 23, 1974; age 79). (Harry Ruby 1930)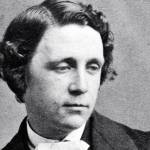 Lewis Carroll (nee Charles Lutwidge Dodgson)
English mathematician, inventor (Scrabble precursor), illustrator, portrait photographer (Alfred Tennyson; Dante Gabriel Rossetti; Ellen Terry; John Everett Millais), poet (Jabberwocky; The Hunting of the Snark), and children's fantasy writer (Alice's Adventures in Wonderland; Through the Looking-Glass) (born Jan. 27, 1832 – died Jan. 14, 1898; age 65). (Lewis Carroll 1863)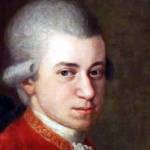 Wolfgang Amadeus Mozart
Austrian child prodigy pianist, violinist & classical music composer of symphonies (Symphony No. 41; Paris Symphony No. 31), concertos, operas (The Marriage of Figaro; Don Giovanni; The Magic Flute; Cosi fan tutte; The Abduction from the Seraglio), etc. (born Jan. 27, 1756 – died Dec. 5, 1791; age 35). (Wolfgang Amadeus Mozart c.1780: Johann Nepomuk della Croce)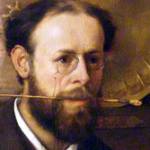 John Collier
English Pre-Raphaelite style painter (Circe; Lilith; Lady Godiva; The Laboratory; Fire; Queen Guinevere's Maying; The White Devil; The Sleeping Beauty; Clytemnestra; The Minx; The Sinner) & portrait artist (Charles Darwin; Duke of York [George V]; Prince of Wales [Edward VIII]; Marian Huxley) (born Jan. 27, 1850 – died Apr. 11, 1934; age 84). (John Collier c. 1882-1883: Marion Collier)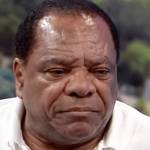 John Witherspoon (nee John Weatherspoon)

American comedian, actor of television (Pops Williams on The Wayans Bros.; The Boondocks; The Tracy Morgan Show), movies (Friday films; Little Nicky; Bulworth; Bird; Fatal Instinct; The Meteor Man; Boomerang) (born Jan. 27, 1942 – died Oct. 29, 2019; age 77). Cause of death for John Witherspoon is unknown. (John Witherspoon 2019: Sister Circle Live)
*Images are public domain or Creative Commons licensed & sourced via Wikimedia Commons or Flickr, unless otherwise noted*