August 17th Birthdays
If you were born on August 17th you share a celebrity birthday with these famous people: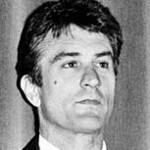 Robert De Niro is 80 (married Grace Hightower; ex of Diahnne Abbott)
Academy Award-winning American actor (Taxi Driver; Bang The Drum Slowly; The Godfather: Part II; Raging Bull; True Confessions; The Deer Hunter; Cape Fear; Meet the Fockers; Midnight Run; Analyze This; City by the Sea), born August 17, 1943. (Robert De Niro 1988 Photo: Roland Godefroy)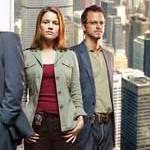 Robert Joy is 72 (partner of Henry Krieger)

Canadian actor of stage, TV (Dr. Sid Hammerback on CSI: NY; MDs; The Equalizer; The National Dream: Building the Impossible Railway), and movies (Desperately Seeking Susan; Harriet the Spy; Sweet November; Atlantic City; Ragtime), born August 17, 1951. (Robert Joy CSI: NY 2011 Photo: Jamie Luther)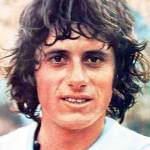 Guillermo Vilas is 71
International Tennis Hall of Fame retired Argentinian professional tennis player, 4-time Grand Slam winner (Australian Open 1978 & 1979; French Open 1977; US Open 1977), 1974 Masters Grand Prix champion, born August 17, 1952. (Guillermo Vilas 1974 Photo: El Grafico)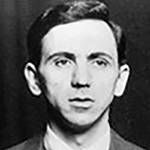 Kevin Rowland is 70

English songwriter, singer with Dexys Midnight Runners (Come On Eileen; The Celtic Soul Brothers; Geno; There, There My Dear; Jackie Wilson Sais [I'm in Heaven When You Smile]; Because of You), born August 17, 1953. (Kevin Rowland 1985 Dexy's Midnight Runners Photo: Mercury / PolyGram Records)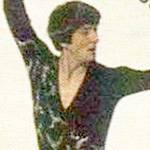 Robin Cousins is 65
World Figure Skating Hall of Fame British amateur and pro figure skater, 1980 Lake Placid Olympics gold medalist, 1979-1980 British National Figure Skating Champion, BBC figure skating analyst, actor of stage and TV (Dancing on Ice), born August 17, 1957. (Robin Cousins 1980 Stamp Photo)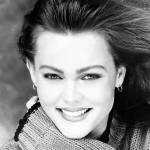 Belinda Carlisle is 65 (married Morgan Mason)
American Go-Go's lead singer (We Got the Beat; Vacation; Head Over Heels; Our Lips Are Sealed; Turn to You) & solo artist (Heaven is a Place on Earth; Mad About You; Circle in the Sand; I Get Weak; Leave a Light On), born August 17, 1958. Daughter-in-law of James Mason. (Belinda Carlisle 1988: MCA Records)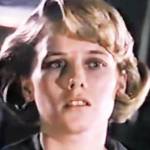 Kate McNeil is 64

American actress of TV (Karen Haines Stenbeck Dixon on As the World Turns; North and South, Book II; Bodies of Evidence; American Dreams) and movies (Until Morning; Shadow Dancer; Monkey Shines; The Sorority Row; Beach House), born August 17, 1959. (Kate McNeil 1985 Kane & Abel Promo: CBS) 
Sean Penn is 63 (son of Leo Penn & Eileen Ryan)
Oscar-winning American filmmaker & actor (The Pledge; The Indian Runner; The Crossing Guard; Mystic River; Milk; The Falcon and the Snowman; Dead Man Walking; Fast Times at Ridgemont High; We're No Angels), born August 17, 1960. Ex of Madonna, Robin Wright. (Sean Penn 2008: Seher Sikandar)
David Conrad is 56
American actor of stage, TV (Jim Clancy / Lucas on Ghost Whisperer; Relativity; Miss Match; Roswell; Agents of S.H.I.E.L.D.; Boston Public) and movies (Return to Paradise; Snow White: a Tale of Terror; Under Heat; Men of Honor; The Weekend; Crazy; Wedding Crashers; Anything Else), born August 17, 1967.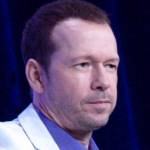 Donnie Wahlberg is 54 (nee Donald Edmond Wahlberg Jr.)
American singer with New Kids on the Block (I'll Be Loving You [Forever]; Step by Step), actor of TV (Danny Reagan on Blue Bloods; Boomtown; Band of Brothers) and movies (Righteous Kill; The Sixth Sense; Saw films), born August 17, 1969. Brother of Mark Wahlberg. (Donnie Wahlberg 2010: djtomdog)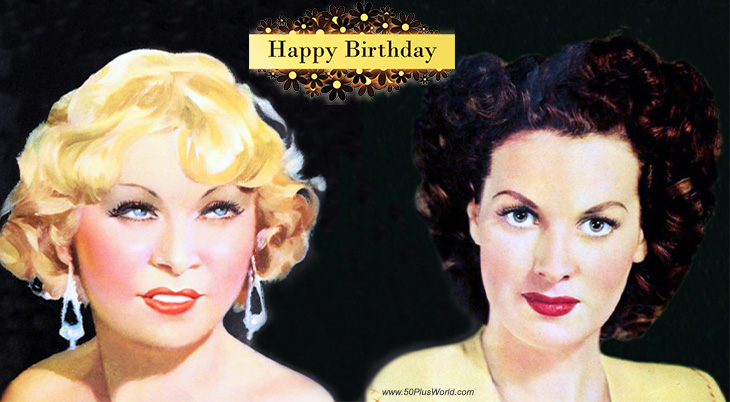 (Mae West 1934: Dan Osher | Maureen O'Hara 1943)
Happy Birthday to everyone celebrating their birthday on August 17th!
Remember These August 17th Famous Birthdays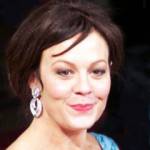 Helen McCrory (married Damian Lewis)
British actress of TV (Aunt Polly Gray on Peaky Blinders; Life; The Last King; Anna Karenina; Penny Dreadful; The Jury; Fearless), and films (Skyfall; Harry Potter and the Half-Blood Prince & sequels; Hugo; Becoming Jane; The Queen; The Count of Monte Cristo) (born Aug. 17, 1968 – died Apr. 16, 2021; age 52). Helen McCrory died of cancer. (Helen McCrory 2013 Photo: Sean Reynolds)
Maureen O'Hara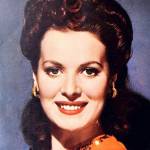 (nee Maureen FitzSimons; married Charles F. Blair Jr.)
Irish-American film actress (How Green Was My Valley; Sentimental Journey; The Hunchback of Notre Dame; Miracle on 34th Street; Rio Grande; The Quiet Man; McLintock!; The Parent Trap; Mr. Hobbs Takes a Vacation; Lisbon; The Rare Breed; Only the Lonely; Big Jake; Jamaica Inn; Malaga) (born Aug. 17, 1920 – died Oct. 24, 2015; age 95). (Maureen O'Hara 1942: Photoplay)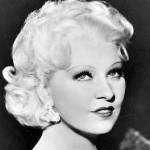 Mae West (nee Mary Jane West)

American singer, comedian, 1930s-40s sex symbol, playwright (Diamond Lil), screenwriter and actress (I'm No Angel; My Little Chickadee; Klondike Annie; Every Day's a Holiday; Belle of the Nineties; She Done Him Wrong; Go West Young Man) (born Aug. 17, 1893 – died Nov. 22, 1980; age 87). Mae West had a stroke 3 months before she died. (Mae West c. 1930s Photo: Lou)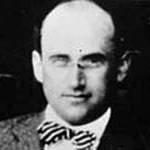 Samuel Goldwyn (nee Szmuel Gelbfisz; aka Samuel Goldfish)

Polish-American producer – Famous Players-Lasky / Paramount, Goldwyn Pictures / MGM. Samuel Goldwyn Productions (The Best Years of Our Lives; Guys and Dolls; Wuthering Heights; Stella Dallas; The Westerner; Barbary Coast; The Bishop's Wife) (born Aug. 17, 1882 – died Mar. 6, 1974; age 77). Married Frances Howard; grandfather of Tony Goldwyn. (Samuel Goldwyn 1916)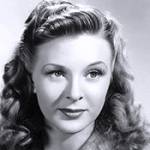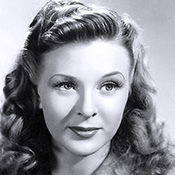 Evelyn Ankers (married Richard Denning)
American actress of stage & films (The Texan Meets Calamity Jane; Tarzan's Magic Fountain; Flight to Nowhere; Black Beauty; The French Key; The Fatal Witness; The Frozen Ghost; Ladies Courageous; Son of Dracula; North to the Klondike; Hold That Ghost) (born Aug. 17, 1918 – died Aug. 29, 1985; age 67). Evelyn Ankers died of ovarian cancer. (Evelyn Ankers 1941 The Wolf Man)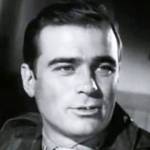 Glenn Corbett (nee Glenn Edwin Rothenburg)
American actor of TV (Jason Aldrich on The Doctors; Linc on Route 66; The Road West; Paul Morgan on Dallas; Gunsmoke; The Young and the Restless; Police Story; Bonanza; Petrocelli; The F.B.I.) & films (Homicidal; Chisum; Shenandoah; Midway; Big Jake) (born Aug. 17, 1933 – died Jan. 16, 1993; age 59). Glenn Corbett died of lung cancer. (Glenn Corbett 1965 12 O'Clock High)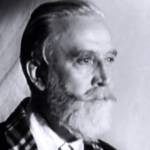 Monty Woolley (nee Edgar Montilion Woolley; "The Beard")
American film actor (The Pied Piper; The Man Who Came to Dinner; Life Begins at Eight-Thirty; Holy Matrimony; Irish Eyes Are Smiling; Molly and Me; Night and Day; The Bishop's Wife; As Young As You Feel; Kismet; Miss Tatlock's Millions; Zaza; Man About Town; Live, Love and Learn) (born Aug. 17, 1888 – died May 6, 1963; age 74). (Monty Woolley 1944 Since You Went Away)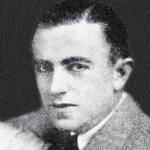 John McCormick (ex of Colleen Moore)
American silent movie producer (The Lotus Eater; The Huntress; Flaming Youth; Painted People; The Perfect Flapper; Sally; We Moderns; Ella Cinders; Midnight Lovers; Twinkletoes; Naughty But Nice; Her Wild Oat; Lilac Time; Synthetic Sin; Why Be Good? Footlights and Fools; Smiling Irish Eyes; Oh, Kay!) (born Aug. 17, 1893 – died May 3, 1961; age 67). (John McCormick 1924: Exhibitors Herald)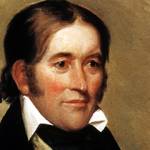 Davy Crockett (nee David Crockett; father of John Wesley Crockett)
American hunter, pioneer, cowboy, frontiersman ("King of the Wild Frontier"), army scout & soldier (Creek Wars; Texas Revolution), businessman, justice of the peace, orator, and politician (Congressman from Tennessee) (born Aug. 17, 1786 – died Mar. 6, 1836; age 49). Davy Crockett was killed during the Battle of the Alamo. (Davy Crockett 1834: Chester Harding)
*Images are public domain or Creative Commons licensed & sourced via Wikimedia Commons, Vimeo, or Flickr, unless otherwise noted*