January 12th Birthdays
If you were born on on this day January 12th you share a celebrity birthday with these famous people: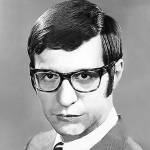 "The Amazing Kreskin" is 88 (nee George Joseph Kresge)
American mentalist, actor, host and entertainer of TV (The Amazing World of Kreskin; The New Kreskin Show; The Tonight Show Starring Johnny Carson; The Mike Douglas Show) and movies (Horror; Wake-Up Callz), born January 12, 1935. (Kreskin 1972 Photo)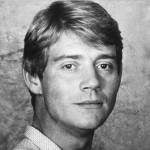 Anthony Andrews is 75
English actor of stage, TV (Brideshead Revisited; The Scarlet Pimpernel; Ivanhoe; Upstairs, Downstairs; Danger UXB) and films (The Holcroft Covenant; Haunted; Under the Volcano; Operation: Daybreak; The King's Speech), born January 12, 1948. (Anthony Andrews 1982 Photo: Allen Warren)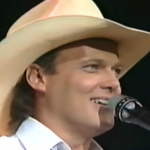 Ricky Van Shelton is 71
American musician & country music singer (Hole in My Pocket; I've Cried My Last Tears For You; I Am a Simple Man; Living Proof; Life Turned Her That Way; Statue of a Fool; Backroads; Rockin' Years; Somebody Lied), born January 12, 1952. (Ricky Van Shelton 1987 Gold Watch and Chain Screenshot)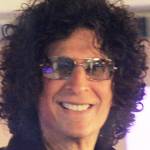 Howard Stern is 69 (married Beth Ostrosky)
National Radio Hall of Fame American producer, interviewer, DJ, actor, personality and host on radio and TV (The Howard Stern Radio Show; Howard Stern on Demand; The Howard Stern Interview; Private Parts; America's Got Talent), born January 12, 1954. (Howard Stern 2012 Photo: Bill Norton)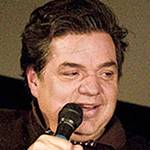 Oliver Platt is 63
Canadian-American actor of movies (Lake Placid; The Three Musketeers; Executive Decision; A Time to Kill) and TV (Daniel Charles on Chicago Med, Chicago Fire, & Chicago P.D.; The Big C; Huff; The West Wing; Nip/Tuck; Fargo), born January 12, 1960. (Oliver Platt 2010 Photo: Bridget Laudien)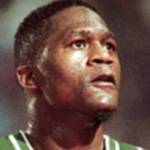 Dominique Wilkins is 63 (nee Jacques Dominique Wilkins)
Naismith Memorial Basketball Hall of Fame French-American NBA player (Atlanta Hawks, Los Angeles Clippers, Boston Celtics, San Antonio Spurs, Orlando Magic), 1986 NBA scoring champ & 9-time All Star, born January 12, 1960. (Dominique Wilkins 1996 Photo: ChrisRaptis)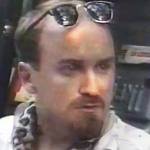 Matt Malloy is 60 (nee Matthew Myles Malloy)

American character actor and voice artist of radio, TV (Deke Connors on Tanner '88 & Tanner on Tanner; Alpha House; Six Feet Under; Law & Order; Providence; Royal Pains) and movies (In the Company of Men; The Bounty Hunter), born January 12, 1963. (Matt Malloy 1988 Tanner '88 Promo: HBO)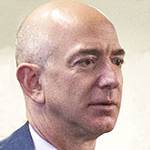 Jeff Bezos is 59 (nee Jeffrey Preston Jorgensen)
American computer scientist, engineer, and entrepreneur investor in technology (Blue Origin space travel founder), media (The Washington Post owner), and retail (founded Amazon.com in 1994), born January 12, 1964. (Jeff Bezos 2016 Photo: Senior Master Sgt. Adrian Cadiz / US DoD)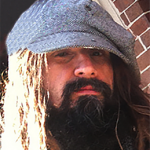 Rob Zombie is 58 (nee Robert Bartieh Cummings; aka Rob Straker)
American co-founder of metal/rock band White Zombie, singer-songwriter (We're An American Band; Dragula; Living Dead Girl; American Witch; Foxy Foxy), film actor, director and screenwriter (Halloween), born January 12, 1965. (Rob Zombie 2009 Photo: Eric Thirteen)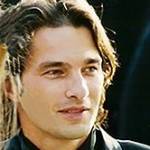 Olivier Martinez is 57 (married Halle Berry; ex-partner of Kylie Minogue)
French actor of TV (Mars; Texas Rising; Revenge) and movies (Unfaithful; Before Night Falls; Dark Tide; Blood and Chocolate; Angel of Death; S.W.A.T.; Taking Lives; The Physican; The Horseman on the Roof; The Chambermaid on the Titanic), born January 12, 1966. (Olivier Martinez 2000 Photo: Georges Biard)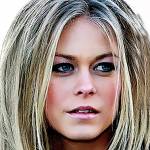 Vendela is 56 (nee Vendela Maria Kirseborn; aka Vendela K. Thomessen)
Swedish-Norwegian cover girl and supermodel of magazines (Glamour; French Vogue; Sports Illustrated Swimsuit Edition; Brides), movies (The Parent Trap; Batman & Robin), and TV host (Sweden's Next Top Model) born January 12, 1967. (Vendela 2011 Photo: Bente Palmgren)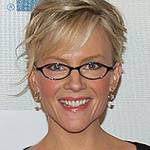 Rachael Harris is 55
American comedienne (The Groundlings) & actress of TV (Linda Martin on Lucifer; Notes from the Underbelly; Suits; Fat Actress) and films (Diary of a Wimpy Kid films; The Hangover; Daddy Day Care; A Mighty Wind; License to Wed), born January 12, 1968. (Rachael Harris 2007 Photo: David Shankbone)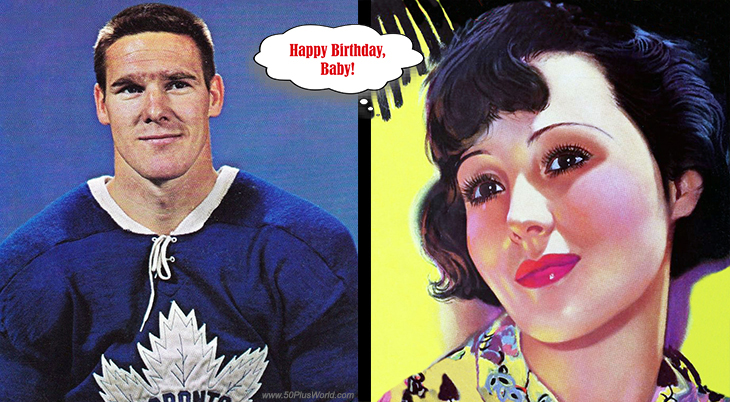 (Tim Horton 1963-1965 | Luise Rainer 1937: Earl Christy)
Happy Birthday to everyone celebrating their birthday on January 12th!
Remember These January 12th Famous Birthdays
Kirstie Alley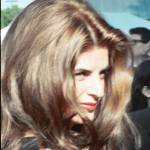 (ex of Parker Stevenson; ex-partner of James Wilder)
American actress of movies (Star Trek II: The Wrath of Khan; Shoot to Kill; Look Who's Talking; It Takes Two; Loverboy) & TV (Rebecca Howe on Cheers; Veronica Chase on Veronica's Closet; Kirstie; North and South; Dancing With the Stars), Jenny Craig spokesperson (2004-2007) (born Jan. 12, 1951 – died Dec. 5, 2022; age 71). (Kirstie Alley 1994 Photo: Alan Light)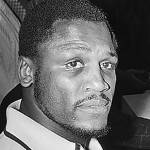 "Smokin" Joe Frazier (nee Joseph William Frazier)
American 1964 Tokyo Olympic Games heavyweight amateur boxing gold medalist, professional WBA Heavyweight Champion boxer (1970-1972), defeating Muhammad Ali in the "Fight of the Century" (born Jan. 12, 1944 – died Nov. 7, 2011; age 67). Joe Frazier died of liver cancer complications. (Joe Frazier 1971 Photo: Hans Peters / Dutch National Archives)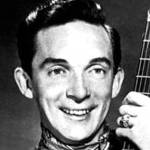 Ray Price (nee Noble Ray Price; "The Cherokee Cowboy")
American Country Music Hall of Fame guitarist and singer-songwriter (For the Good Times; Crazy Arms; I Won't Mention It Again; Make the World Go Away; She's Got to Be a Saint; City Lights; The Same Old Me; You're The Best Thing That Ever Happened to Me), (born Jan. 12, 1926 – died Dec. 16, 2013; age 87). Ray Price died of pancreatic cancer. (Ray Price 1952 Photo: WSM Radio)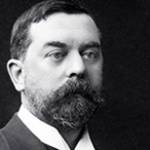 John Singer Sargent
Italian-born American Realism artist (charcoal, oils & watercolors), of architecture, landscapes, murals, nature (Muddy Alligators), & portraits (Portrait of Madame X; Group With Parasols; Claude Monet Painting at the Edge of a Wood; Lady Agnew of Lochnaw; Robert Louis Stevenson) (born Jan. 12, 1856 – died Apr. 14, 1925; age 69). (John Singer Sargent 1903: James E. Purdy)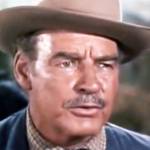 Ray Teal
American actor of TV (Sheriff Roy Coffee on Bonanza; Lassie; Cheyenne; Maverick) and movies (Taggart; Distant Drums; Northwest Passage; Girl on the Run; Gunman's Walk; The Desperate Hours; The Turning Point; Adventures of Red Ryder; The Best Years of Our Lives) (born Jan. 12, 1902 – died Apr. 2, 1976; age 74). Cause of death for Ray Teal is unknown. (Ray Teal 1961 Bonanza)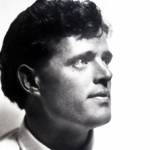 Jack London (nee John Griffith Chaney)
American short story writer (The Minions of Midas; To Build a Fire; Smoke Bellew), non-fiction author (John Barleycorn), and novelist (The Call of the Wild; White Fang; The Sea-Wolf; Martin Eden; The Valley of the Moon; The Iron Heel; Jerry of the Islands; The Star Rover) (born Jan. 12, 1876 – died Nov. 22, 1916; age 40). Jack London died of uremia. (Jack London 1914: Arnold Genthe)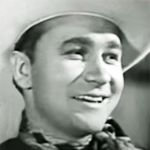 Tex Ritter (nee Woodward Maurice Ritter; father of John Ritter)
American Country Music Hall of Fame singer (Goodbye Ole Paint; Rye Whiskey; High Noon; I'm Wasting My Tears on You) & cowboy actor of  westerns (Deep in the Heart of Texas; Marshal of Gunsmoke; The Lone Star Trail; King of Dodge City) (born Jan. 12, 1905 – died Jan. 2, 1974; age 68). Grandfather of Jason Ritter. Tex Ritter died of a heart attack. (Tex Ritter 1936 Song of the Gringo)
Luise Rainer (ex of Clifford Odets)
Two-time Best Actress Academy Award-winning German-American-English movie actress (The Great Ziegfeld; The Good Earth; Escapade; Big City; The Great Waltz; Dramatic School; The Emperor's Candlesticks; Hostages; The Gambler) (born Jan. 12, 1910 – died Dec. 30, 2014; age 104). Luise Rainer died of pneumonia. (Luise Rainer 1938 The Toy Wife Photo: Metro-Goldwyn-Mayer)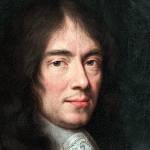 Charles Pearrault (brother of Pierre Perrault, Claude Perrault)
French advisor to King Louis XIV (Garden of Versailles fountains), and writer, author of letters, memoirs, biographies, poetry, as well as fables & fairy tales based on folklore "the father of  (Tales of Mother Goose; Cinderella; Little Red Riding Hood; Puss in Boots; The Story of Blue Beard) (born Jan. 12, 1628 – died May 16, 1703; age 75). (Charles Perrault c. 1670: Charles Le Brun)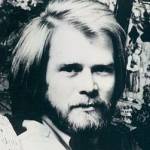 Long John Baldry (nee John William Baldry)

English-Canadian blues singer (Don't Try to Lay No Boogie Woogie on the King of Rock and Roll; Let the Heartaches Begin; When the Sun Comes Shining Thru) and voice actor on TV (Pocket Dragon Adventures; Sabrina, the Animated Series) (born Jan. 12, 1941 – died July 21 2005; age 64). Long John Baldry died of a chest infection. (Long John Baldry 1972 Photo: Warner Bros Records)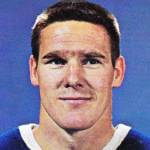 Tim Horton (nee Miles Gilbert Horton)
Hockey Hall of Fame Canadian NHL defenceman, 4X Stanley Cup champ (Toronto Maple Leafs, New York Rangers, Pittsburgh Penguins, Buffalo Sabres) & businessman (Studebaker dealer; Tim Hortons Doughnut Shop co-founder) (born Jan. 12, 1930 – died Feb. 21, 1974; age 44). Tim Horton was driving while intoxicated & died in a car crash. (Tim Horton 1963-1965)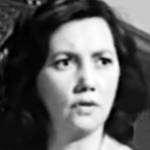 Patsy Kelly (nee Sarah Veronica Rose Kelly; "The Queen of Wisecracks")
Tony Award-winning American dancer & actress of TV (The Cop and the Kid) & films (My Son, The Hero; Rosemary's Baby; The North Avenue Irregulars; Freaky Friday; Please Don't Eat the Daisies; Topper Returns; There Goes My Heart; Sing Sister Sing; Going Hollywood) (born Jan. 12, 1910 – died Sept. 24, 1981; age 71). Patsy Kelly died of cancer. (Patsy Kelly 1943 My Son, The Hero)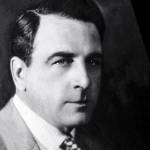 Milton Sills (married Doris Kenyon)
American actor of stage & movies (The Sea Hawk; Flaming Youth; His Captive Woman; The Barker; The Sea Wolf; Burning Daylight; Love and the Devil; Patria; Miss Lulu Bett), Actors Equity & the Academy of Motion Picture Arts and Sciences founding member (born Jan. 12, 1882 – died Sept. 15, 1930; age 48). Milton Sills died of a heart attack. (Milton Sills 1926: G. Maillard Kesslere)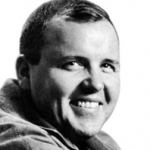 Glenn Yarbrough
American guitarist, tenor folk singer solo and as founder and lead singer of the Limeliters (Baby the Rain Must Fall; It's Gonna Be Fine; Each of Us Alone; The Hammer Song; Honey and Wine) (born Jan. 12, 1930 – died Aug. 11, 2016; age 86). Glenn Yarbrough died of dementia complications. (Glenn Yarbrough 1965 Photo: RCA Victor)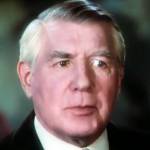 Charles Richman
American actor of stage, silent films (The Man From Home; My Friend the Devil; The Idler) & 1930s movies (The Glass Key; Dark Victory; The Adventures of Tom Sawyer; The Cowboy and the Lady; Biography of a Bachelor Girl; Under Your Spell; His Double Life; In Old Kentucky; The Sign on the Door) (born Jan. 12, 1865 – died Dec. 1, 1940; age 75). (Charles Richman 1937 Nothing Sacred)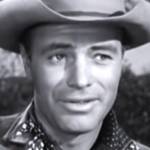 House Peters Jr. (nee Robert House Peters Jr.; son of House Peters)
American actor of TV (Lassie; Wagon Train; Death Valley Days; Perry Mason; The Life and Legend of Wyatt Earp; Tales of Wells Fargo; Gunsmoke; Annie Oakley; Buffalo Bill, Jr.; The Twilight Zone) and movies (Terror at Black Falls; Kansas Territory; Black Patch) (born Jan. 12, 1916 – died Oct. 1, 2008; age 92). House Peters Jr. died of pneumonia. (House Peters Jr. 1953 The Lone Ranger)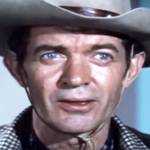 Mauritz Hugo
Swedish-American character actor of TV (Tales of Wells Fargo; Death Valley Days; Adventures of Superman; The Cisco Kid; The Adventures of Kit Carson; The Life and Legend of Wyatt Earp) & movies (Road Agent; Man With the Steel Whip; Run for the Hills) (born Jan. 12, 1909 – died June 16, 1974; age 65). Cause of death for Mauritz Hugo is unknown. (Mauritz Hugo 1957 The Lone Ranger)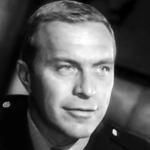 Lew Gallo (married Lillian Drazek, aka Lillian Gallo)

American producer (That Girl; The Ghost and Mrs. Muir; Love, American Style; The New Mike Hammer) & character actor of TV (12 O'Clock High; West Point; The Lieutenant; Trapper John, M.D.) and movies (Pork Chop Hill; PT 109; Ocean's 11; Soldier in the Rain) (born Jan. 12, 1928 – died June 11, 2000; age 71). Lew Gallo's cause of death is unknown. (Lew Gallo 1965 12 O'Clock High)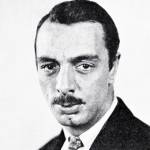 Arthur Ripley
American writer, silent movie scenarist, editor, director, and producer of TV (Cavalcade of America) and films (The Chase; Prisoner of Japan; Voice in the Wind; How to Train a Dog; The Third Generation; The Reel Virginian; Captain of the Guard; Hypnotized; Am I Having Fun!; Shivers) (born Jan. 12, 1897 – died Feb. 13, 1961; age 64). (Arthur Ripley 1927 Photo; Hollywood Topics)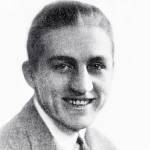 Georges Carpentier ("The Orchid Man")
International Boxing Hall of Fame French boxer, European champion (welterweight, middleweight, light heavyweight & heavyweight), light heavyweight & heavyweight world champion, WWI pilot (Croix de Guerre; Médaille Militaire), & film actor (Hold Everything; The Wonder Man) (born Jan. 12, 1894 – died Oct. 28, 1975; age 81). (Georges Carpentier 1920: Lumiere)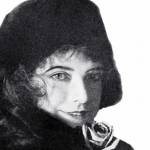 Texas Guinan (nee Mary Louise Cecilia Guinan)
American soprano singer, Wild West show performer, prohibition speakeasy businesswoman & hostess (Texas Guinan Club; 300 Club) producer, chorus girl & actress of stage, movies (Queen of the Night Clubs; The Gun Woman; Broadway Thru a Keyhole; The Night Rider) (born Jan. 12, 1884 – died Nov. 5, 1933; age 49). Texas Guinan died of amoebic dysentery. (Texas Guinan 1918)
*Images are public domain or Creative Commons licensed & sourced via Wikimedia Commons or Flickr, unless otherwise noted*