January 5th Birthdays
If you were born on on this day January 5th, you share a celebrity birthday with these famous people: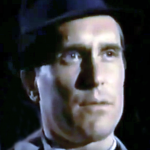 Robert Duvall is 89
Academy Award-winning American actor of movies (Tender Mercies; Apocalypse Now; True Grit; The Godfather; The Great Santini; MASH; Network; The Outfit; The Natural; Rambling Rose; Phenomenon; Wild Horses) & TV (Lonesome Dove), born January 5, 1931. (Robert Duvall 1966 Hawk)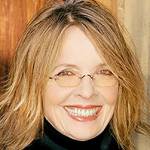 Diane Keaton is 74 (nee Diane Hall)

Academy Award-winning American stage, television, and movie actress (Annie Hall; Play it Again, Sam: The Godfather films; Father of the Bride; Baby Boom; Something's Gotta Give; Looking for Mr. Goodbar; The Little Drummer Girl), born January 5, 1946. (Diane Keaton 2011 Photo: Firooz Zahedi)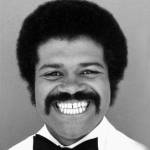 Ted Lange is 72 (nee Theodore William Lange)
American director (The First Family; Mr. Box Office), screenwriter & actor of movies & TV (Players at the Poker Palace; The Love Boat; That's My Mama; Celebrity Fit Club), and sex & advice columnist (Ask Isaac), born January 5, 1948. (Ted Lange 1977 The Love Boat Photo: ABC TV)
Pamela Sue Martin is 67
American actress of television (Dynasty; The Hardy Boys/Nancy Drew Mysteries) and movies (The Poseidon Adventure; Buster and Billie; Our Time; The Lady in Red; Torchlight; A Cry in the Wild; McTaggarts Fortune), born January 5, 1953. (Pamela Sue Martin Photo: Jay Jorgensen / PamelaSueMartin.com)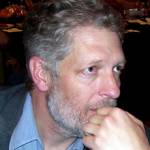 Clancy Brown is 61 (nee Clarence J. Brown III)
American actor of TV (SpongeBob SquarePants; ER; Carnivàle; Men in Black: The Series; Sleepy Hollow; Billions) and movies (Highlander; Shoot to Kill; Blue Steel; The Shawshank Redemption; Starship Troopers), born January 5, 1959. (Clancy Brown 2008 Photo: Gateman1997 at en.wikipedia)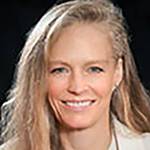 Suzy Amis is 58 (nee Susan Elizabeth Amis; aka Suzy Amis Cameron)
American former Ford model, retired actress of TV & films (Titanic; The Usual Suspects; Blown Away; Twister; Where the Heart Is; Plain Clothes), and environmentalist (Red Carpet Green Dress; Plant Power Task Force), born January 5, 1962. (Suzy Amis 2017 Photo: Brandon Hickman)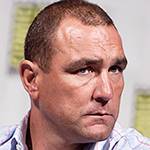 Vinnie Jones is 55 (nee Vincent Peter Jones)
British actor of movies (Snatch; Swordfish; She's The Man; Gone in Sixty Seconds; The Big Bounce; EuroTrip; X-Men: The Last Stand), TV (Galavant; Arrow; The Cape), and retired Welsh national soccer team captain, born January 5, 1965. (Vinnie Jones 2010 Photo: uncle_shoggoth)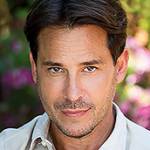 Ricky Paull Goldin is 55
American TV screenwriter, producer, director (Hidden Heroes; Project Dad), reality show host and actor (Jake Martin on All My Children; Dean Frame on Another World; Guiding Light; The Young and the Restless), born January 5, 1965. (Ricky Paull Goldin Photo: RickyPaullGoldin.com)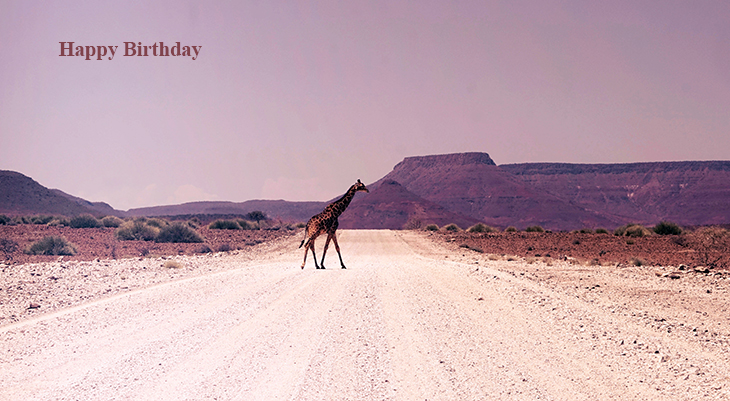 (Giraffe, Namibia Photo: Jonatan Pie via Unsplash) 
Happy Birthday to everyone celebrating their birthday on January 5th!
And remembering these famous birthdays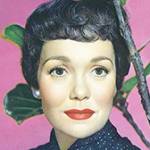 Jane Wyman (nee Sarah Jane Mayfield)
Academy Award-winning American actress of TV (Angela Channing on Falcon Crest; Jane Wyman Presents the Fireside Theatre) & film (Johnny Belinda; Stage Fright; Lucy Gallant; Magnificent Obsession; The Lost Weekend; The Yearling; Pollyanna; Just For You) (born Jan. 5, 1917 – died Sept. 10, 2007; age 90). Jane Wyman died of natural causes. (Jane Wyman 1953 Photo: Eiganotomo)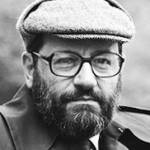 Umberto Eco
Italian philosopher, professor, and author (The Name of the Rose; Foucault's Pendulum; The Prague Cemetery) and octogenarian senior citizen (born January 5, 1932 – died February 19, 2016; age 84). Cause of death for Umberto Eco was pancreatic cancer. (Umberto Eco 1984 Photo: Rob Bogaerts)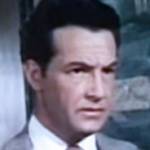 George Dolenz (nee Jure Dolenc)
Austrian-Hungarian-American actor of TV (Edmond Dantes on The Count of Monte Cristo) & movies (Moonlight in Vermont; The Royal Mounted Rides Again; My Cousin Rachel; A Bullet for Joey; The Sad Sack; The Purple Mask), father of Micky Dolenz (born Jan. 5, 1908 – died Feb. 8, 1963; age 55). George Dolenz died of a heart attack. (George Dolenz 1954 The Last Time I Saw Paris)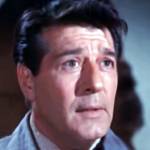 Jerome Thor (nee Jerome Perlmutter)
American actor of TV (Robert Cannon on Foreign Intrigue; Danger; The Web; Hill Street Blues; Perry Mason; Checkmate; The Man from U.N.C.L.E.; The F.B.I.; Adam-12; Quincy M.E.) and movies (Riot in Juvenile Prison; 55 Days at Peking; House of the Black Death) (born Jan. 5, 1915 – died Aug. 12, 1993; age 78). Cause of death for Jerome Thor is unknown. (Jerome Thor 1966 Daniel Boone)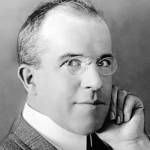 J. Stuart Blackton (nee James Stuart Blacktin)
American reporter & illustrator (New York Evening World), founder of Vitagraph Studios, pioneering animator & movie director (The Film Parade), co-founder of M.P. Publishing (Shadowland, The Motion Picture Story Magazine; Motion Picture Classic) (born Jan. 5, 1875 – died Aug. 13, 1941; age 66). J. Stuart Blackton died after being hit by a car. (J. Stuart Blackton 1912 Photo: Stacy)
*Images are public domain or Creative Commons licensed & sourced via Wikimedia Commons or Flickr, unless otherwise noted*