August 16th Birthdays
If you were born on August 16th, you share a celebrity birthday with these famous people: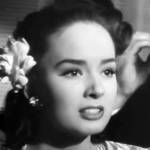 Ann Blyth is 95 (sister-in-law of Dennis Day)
American actress of films (Mildred Pierce; The Helen Morgan Story; Slander; Kismet; All the Brothers Were Valiant; I'll Never Forget You; The World in His Arms; Mr. Peabody and the Mermaid; The Buster Keaton Story) and TV (Wagon Train), born August 16, 1928. (Ann Blyth 1945 Mildred Pierce Trailer)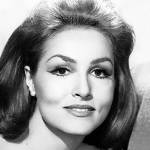 Julie Newmar is 90 (nee Julia Chalene Newmeyer)
Tony Award-winning American singer, dancer and actress of stage, TV (Batman; My Living Doll; Route 66) and movies (Seven Brides for Seven Brothers; The Rookie; L'il Abner; The Marriage-Go-Round; For Love or Money), born August 16, 1933. Ex-fiance of Louis L'Amour. (Julie Newmar 1964: CBS TV)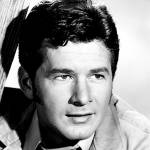 Gary Clarke is 90 (nee Clarke Frederick L'Amoreaux; ex of Pat Woodell)
American screenwriter (Get Smart), actor of TV (Steve Hill on The Virginian; Jerome Garvey on General Hospital; Bright Promise; Michael Shayne; Hondo; Dynasty; The Young Riders) and movies (Tombstone; The Paperboy), born August 16, 1933. Ex-partner of Connie Stevens. (Gary Clarke 1960s: NBC)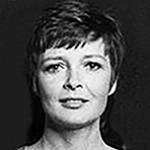 Anita Gillette is 87 (nee Anita Luebben)
American actress of stage, TV (Quincy M.E.; Franki on The Edge of Night; Loretta Shea on Another World; The Baxters; Bob & Carol & Ted & Alice; To Tell the Truth; Love, American Style) & films (Moonstruck; She's the One; Bob Roberts; Undertow), born August 16, 1936. (Anita Gillette 1973 Photo: Screen Gems)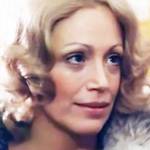 Lorraine Gary is 86 (nee Lorraine Gottfried; aka Lorraine Sheinberg)
American actress of TV (The Virginian; McMillan & Wife) & films (Ellen Brody in Jaws, Jaws 2, & Jaws: The Revenge: 1941; Car Wash; Zero to Sixty; I Never Promised You a Rose Garden; Just You and Me, Kid), born August 16, 1937. Married Sidney Sheinberg. (Lorraine Gary 1973 The Marcus-Nelson Murders)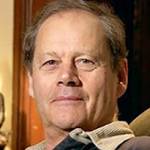 Bruce Beresford is 83
Australian movie producer, screenwriter and director (Double Jeopardy; Paradise Road; Driving Miss Daisy; Her Alibi; Crimes of the Heart; Tender Mercies; Breaker Morant; King David; Black Robe; Last Dance), born August 16, 1940. (Bruce Beresford Photo: Patrick Togher Artists' Management)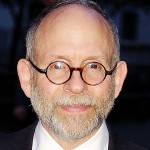 Bob Balaban is 78 (nee Robert Elmer Balaban; nephew of Barney Balaban)
American screenwriter, producer, director and actor of movies (Gosford Park; Catch-22; Close Encounters of the Third Kind; Altered States; Absence of Malice; The Majestic; Prince of the City) and television (Nurse Jackie; Seinfeld), born August 16, 1945. (Bob Balaban 2012 Photo: David Shankbone)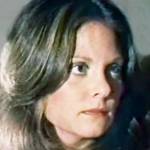 Lesley Ann Warren is 77 (ex of Jon Peters; ex-partner of Jeffrey Hornaday)
American actress of stage, TV (Cinderella; Dr. Kildare; Mission: Impossible; In Plain Sight; Desperate Housewives; Will & Grace), and movies (The One and Only, Genuine, Original Family Band; Victor Victoria; Clue; Teaching Mrs. Tingle; The Limey), born August 16, 1946. (Lesley Ann Warren 1973 The Letters)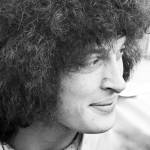 Barry Hay is 75
Indian-Dutch musician and lead singer for rock & roll band Golden Earring (Radar Love; Twilight Zone; Instant Poetry; Quiet Eyes; When the Lady Smiles; The Devil Made Me Do It; Ce Soir; Going to the Run), born August 16, 1948. (Barry Hay 1969 Golden Earring Photo: Bert Verhoeff / Dutch National Archives)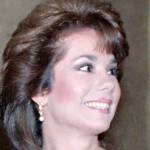 Kathie Lee Gifford is 70 (nee Kathryn Lee Epstein; married Frank Gifford)

American singer, comedian, host & actress of TV (Today; Live! With Regis and Kathie Lee; Nurse Callahan on Days of Our Lives; Kathie Honey on Hee Haw Honeys; Name That Tune; The Kathie Lee and Hoda Show), born August 16, 1953. (Kathie Lee Gifford 1984 Photo: Reagan White House Photographs)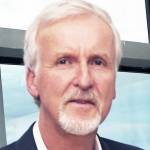 James Cameron is 69 (married Suzy Amis)
Oscar-winning Canadian deep sea explorer, film director, producer, & screenwriter (The Terminator; Titanic; Rambo: First Blood Part II; Aliens; Avatar; The Abyss; Spider-Man; True Lies; Strange Days) born August 16, 1954. Ex of Linda Hamilton, Kathryn Bigelow. (James Cameron 2012: Titanic Belfast)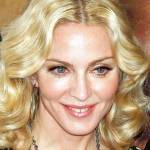 Madonna is 65 (nee Madonna Louise Ciccone; "Queen of Pop")
Grammy-winning Rock & Roll Hall of Fame American songwriter, singer (Like a Virgin; Papa Don't Preach; Vogue; Holiday; Crazy For You; Lucky Star; Don't Cry for Me Argentina), and actress (Evita; A League of Their Own), born August 16, 1958. Ex of Sean Penn, Guy Ritchie. (Madonna 2008: David Shankbone)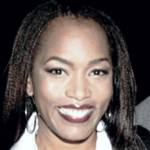 Angela Bassett is 65 (married Courtney B. Vance)
American actress of movies (What's Love Got to Do With It; Black Panther; How Stella Got Her Groove Back; Green Lantern; Olympus Has Fallen; Music of the Heart; Vampire in Brooklyn) and TV (American Horror Story; 9-1-1; ER; Ryan's Hope), born August 16, 1958. (Angela Bassett 2014 Photo: Lloyd Klein)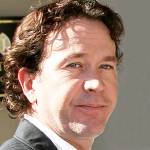 Timothy Hutton is 63 (son of Jim Hutton; ex of Debra Winger)
Academy Award-winning American producer, director, & actor of stage, movies (Ordinary People; Taps; The Falcon and the Snowman; French Kiss; The General's Daughter), and TV (Nate Ford on Leverage; A Nero Wolfe Mystery), born August 16, 1960. (Timothy Hutton 2008 Photo: gdcgraphics)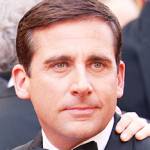 Steve Carell is 61 (nee Steven John Carell; married Nancy Walls)
American producer, screenwriter, comedian and actor of TV (Michael Scott on The Office; The Daily Show; Angie Tribeca) and movies (The 40-Year-Old Virgin; Get Smart; Evan Almighty; Despicable Me; Bewitched; Date Night), born August 16, 1962. (Steve Carell 2010 Photo: Sgt. Michael Connors / US Army)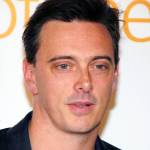 Donovan Leitch Jr. is 56 (son of Donovan; brother of Ione Skye)
British-American actor of television (Girls Club) and movies (The In Crowd; The Blob; Cutting Class; Love Kills; And God Created Woman; Dark Horse; Glory; Gas, Food, Lodging; Big City Blues; The Education of Allison Tate; One Night Stand), born August 16, 1967. (Donovan Leitch Jr. 2007 Photo: lukeford.net)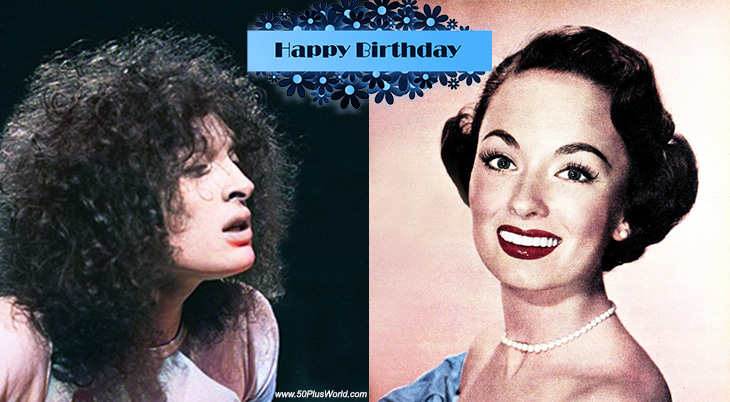 (Barry Hay 1971 [colorized] | Ann Blyth 1955)
Happy Birthday to everyone celebrating their birthday on August 16th!
Remember These August 16th Famous Birthdays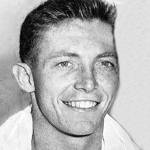 Tony Trabert (nee Marion Anthony Trabert)

American World #1 International Tennis Hall of Fame champion (1953, 1955), 5-time 5 Grand Slam singles winner (French Open 1954 & 1955; Wimbledon 1955; US Open 1953 & 1955), CBS sports analyst, & author (Tennis Past 50; Trabert on Tennis; The Serve Key to Winning Tennis) (born Aug. 16, 1930 – died Feb. 3, 2021; age 91). (Tony Trabert 1953 AP WirePhoto)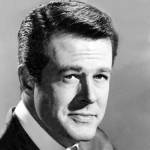 Robert Culp (ex of France Nuyen; father of Joseph Culp)
American actor of TV (Kelly Robinson on I Spy; Hoby Gilman on Trackdown; Bill Maxwell on The Greatest American Hero; Everybody Loves Raymond) & movies (PT 109; Sunday in New York; Bob & Carol & Ted & Alice; Breaking Point; The Pelican Brief) (born Aug. 16, 1930 – died Mar. 24, 2010; age 79). Robert Culp died of a heart attack. (Robert Culp 1967 Photo: NBC Television)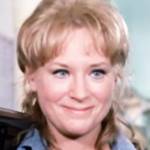 Lois Nettleton (ex of Jean Shepherd)

Emmy Award-winning American actress of stage, TV (Patsy Dennis on The Brighter Day; Accidental Family; In the Heat of the Night; Virginia Benson on General Hospital) and movies (Come Fly With Me; Dirty Dingus Magee; The Best Little Whorehouse in Texas) (born Aug. 16, 1927 – died Jan. 18, 2008; age 80). Lois Nettleton died of lung cancer. (Lois Nettleton 1974 Movin' On)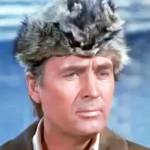 Fess Parker

American actor of TV (Daniel Boone; Mr. Smith Goes to Washington; Davy Crockett on Walt Disney's Wonderful World of Color) and movies (Old Yeller; The Great Locomotive Chase; Hell is For Heroes; The Hangman; Smoky;Untamed Frontier) (born Aug. 16, 1924 – died Mar. 18, 2010; age 85). Cause of death for Fess Parker was heart failure. (Fess Parker 1969 Daniel Boone)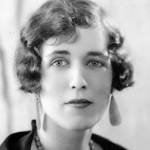 Georgette Heyer
English mystery, historical & Regency romance novelist (Venetia; These Old Shades; Footsteps in the Dark; The Black Moth; Powder and Patch; The Nonesuch; Regency Buck; Black Sheep; The Grand Sophy; Beauvallet; Frederica; Arabella; Sylvester; The Corinthian; Cotillion; Friday's Child; April Lady) (born Aug. 16, 1902 – died July 4, 1974; age 71). (Georgette Heyer c 1930s)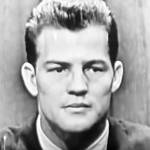 Frank Gifford (nee Francis Newton Gifford; married Kathie Lee Johnson)
Pro Football Hall of Fame American NFL halfback football player (New York Giants), 1956 NFL MVP, 1962 NFL Comeback Player of the Year, and Emmy Award-winning TV sportscaster for ABC (Monday Night Football; Wide World of Sports; Olympics) (born Aug. 16, 1930 – died Aug. 9, 2015; age 84). Frank Gifford died of natural causes. (Frank Gifford 1956 What's My Line?)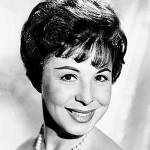 Eydie Gormé (nee Edith Gormezano or Garmezano)
Emmy and Grammy Award-winning American singer (Blame it on the Bossa Nova; If He Walked Into My Life; Make the World Go Away; Sabor a Mi; Amor), TV performer & co-host with husband Steve Lawrence (The Steve Lawrence-Eydie Gorme Show; The Tonight Show Starring Johnny Carson) (born Aug. 16, 1928 – died Aug. 10, 2013; age 84). (Eydie Gormé 1962: The Morning Call)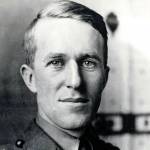 T. E. Lawrence (nee Thomas Edward Lawrence; "Lawrence of Arabia")
English medieval researcher & archaeologist in Western Europe, Syria and the Middle East; WWI intelligence officer & translator, Arab Revolt British liaison & advisor to King Faisal; post-war RAF aircraftman, and non-fiction author (Seven Pillars of Wisdom) (born Aug. 16, 1888 – died May 19, 1925; age 46). T.E. Lawrence died after a motorcycle accident. (T.E. Lawrence 1918)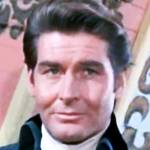 Channing Pollock
American illusionist, magician, performer and actor of stage, TV (The Ed Sullivan Show; The Hollywood Palace; Daniel Boone; Bonanza; The Rogues; The Great Adventure), and movies (Rocambole; Judex; Musketeers of the Sea; Lo sceicco rosso) (born Aug. 16, 1926 – died Mar. 19, 2006; age 79). Channing Pollock died of cancer complications. (Channing Pollock 1966 Daniel Boone)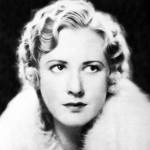 Mae Clarke (nee Violet Mary Klotz; ex of Lew Brice)
American film actress (The Public Enemy; Big Time; The Front Page; The Good Bad Girl; Waterloo Bridge; Reckless Living; Frankenstein; Nix on Dames; The Fall Guy; The Dancers; Men on Call; Three Wise Girls; The Final Edition; Breach of Promise; Penguin Pool Murder; The Man With Two Faces) (born Aug. 16, 1910 – died Apr. 29, 1992; age 81) (Mae Clarke 1931 Photo: Silver Screen)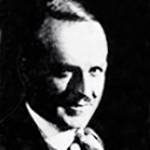 Lucien Littlefield
American actor of TV (Blondie) & films (The Sheik; Double Speed; The Siren Call; Zorro's Black Whip; Sabotage; Young as You Feel; Casanova in Burlesque; Bells of Capistrano; She's My Weakness; I Dream Too Much; Those Were the Days; Tillie; Scandal Sheet; Life With Henry; High Society Blues; One Frightened Night) (born Aug. 16, 1895 – died June 4, 1960; age 64). (Lucien Littlefield 1924)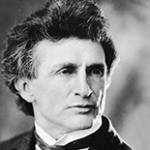 Bernarr Macfadden (nee Bernard Adolphus McFadden)
American bodybuilder, "Physical Culture" nutrition and fitness advocate; author (Physical Training); magazine editor & publisher (Physical Culture; True Detective; Photoplay; True Story; True Romances; Ghost Stories; SPORT), and entrepreneur (Physical Culture vegetarian restaurants) (born Aug. 16, 1868 – died Oct. 12, 1955; age 87). (Bernarr Macfadden c. 1910)
Diana Wynne Jones
English young adult & children's fantasy novelist (Howl's Moving Castle; Dogsbody; Power of Three; Archer's Goon; Fire and Hemlock; Enchanted Glass; Charmed Life; Deep Secret; Dark Lord of Derkholm) (born Aug. 16, 1934 – Mar. 26, 2011; age 76). Diana Wynne Jones died of lung cancer. (Diana Wynne Jones Book Cover Photo: Chris Drumm)
*Images are public domain or Creative Commons licensed & sourced via Wikimedia Commons, Vimeo, or Flickr, unless otherwise noted*