August 16th Birthdays
If you were born on August 16th, you share a celebrity birthday with these famous people: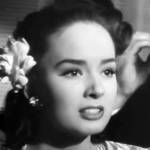 Ann Blyth is 93
American actress of films (Mildred Pierce; The Helen Morgan Story; Slander; Kismet; All the Brothers Were Valiant; I'll Never Forget You; The World in His Arms; Mr. Peabody and the Mermaid; The Buster Keaton Story) and TV (Wagon Train), born August 16, 1928. (Ann Blyth 1945 Mildred Pierce Trailer)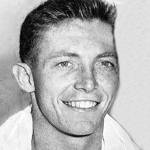 Tony Trabert is 91 (nee Marion Anthony Trabert)

American World #1 International Tennis Hall of Fame champion (1953, 1955), 5-time 5 Grand Slam singles winner (French Open 1954 & 1955; Wimbledon 1955; US Open 1953 & 1955), CBS tennis and golf analyst, born August 16, 1930. (Tony Trabert 1953 AP WirePhoto)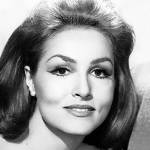 Julie Newmar is 88 (nee Julia Chalene Newmeyer)
Tony Award-winning American singer, dancer and actress of stage, TV (Batman; My Living Doll; Route 66) and movies (Seven Brides for Seven Brothers; The Rookie; L'il Abner; The Marriage-Go-Round; For Love or Money), born August 16, 1933. (Julie Newmar 1964 My Living Doll Photo: CBS TV)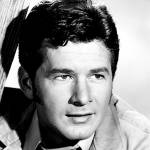 Gary Clarke is 88 (nee Clarke Frederick L'Amoreaux)
American screenwriter (Get Smart), actor of TV (Steve Hill on The Virginian; Jerome Garvey on General Hospital; Bright Promise; Michael Shayne; Hondo; Dynasty; The Young Riders) and movies (Tombstone; The Paperboy), born August 16, 1933. (Gary Clarke 1960s The Virginian Photo: NBC)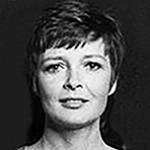 Anita Gillette is 85 (nee Anita Luebben)
American actress of stage, TV (Quincy M.E.; Franki on The Edge of Night; Loretta Shea on Another World; The Baxters; Bob & Carol & Ted & Alice; To Tell the Truth; Love, American Style) & films (Moonstruck; She's the One; Bob Roberts; Undertow), born August 16, 1936. (Anita Gillette 1973 Photo: Screen Gems)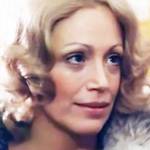 Lorraine Gary is 84 (nee Lorraine Gottfried; aka Lorraine Sheinberg)
Retired American actress of television (The Virginian; Ironside; McMillan & Wife) and movies (Ellen Brody in Jaws, Jaws 2, & Jaws: The Revenge: 1941; Car Wash; I Never Promised You a Rose Garden; Zero to Sixty; Just You and Me, Kid), born August 16, 1937. (Lorraine Gary 1973 The Marcus-Nelson Murders)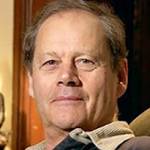 Bruce Beresford is 81
Australian movie producer, screenwriter and director (Double Jeopardy; Paradise Road; Driving Miss Daisy; Her Alibi; Crimes of the Heart; Tender Mercies; Breaker Morant; King David; Black Robe; Last Dance), born August 16, 1940. (Bruce Beresford Photo: Patrick Togher Artists' Management)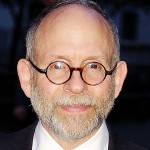 Bob Balaban is 76 (nee Robert Elmer Balaban)
American screenwriter, producer, director and actor of movies (Gosford Park; Catch-22; Close Encounters of the Third Kind; Altered States; Absence of Malice; The Majestic; Prince of the City) and television (Nurse Jackie; Seinfeld), born August 16, 1945. (Bob Balaban 2012 Photo: David Shankbone)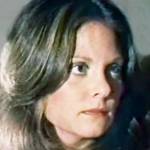 Lesley Ann Warren is 75
American actress of stage, TV (Cinderella; Dr. Kildare; Mission: Impossible; In Plain Sight; Desperate Housewives; Will & Grace), and movies (The One and Only, Genuine, Original Family Band; Victor Victoria; Clue; Teaching Mrs. Tingle; The Limey), born August 16, 1946. (Lesley Ann Warren 1973 The Letters)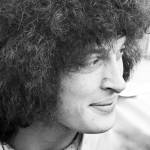 Barry Hay is 73
Indian-Dutch musician and lead singer for rock & roll band Golden Earring (Radar Love; Twilight Zone; Instant Poetry; Quiet Eyes; When the Lady Smiles; The Devil Made Me Do It; Ce Soir), born August 16, 1948. (Barry Hay 1969 Golden Earring Photo: Bert Verhoeff / Dutch National Archives)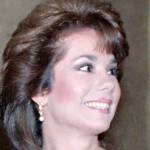 Kathie Lee Gifford is 68 (nee Kathryn Lee Epstein)

American singer, comedian, host & actress of TV (Today; Live! With Regis and Kathie Lee; Nurse Callahan on Days of Our Lives; Kathie Honey on Hee Haw Honeys; Name That Tune; The Kathie Lee and Hoda Show), born August 16, 1953. (Kathie Lee Gifford 1984 Photo: Reagan White House Photographs)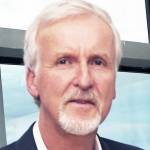 James Cameron is 67
Academy Award-winning Canadian deep sea explorer, film director, producer, & screenwriter (The Terminator; Titanic; Rambo: First Blood Part II; Aliens; Avatar; The Abyss; Spider-Man; True Lies; Strange Days) & TV (Dark Angel) born August 16, 1954. (James Cameron 2012 Photo: Titanic Belfast)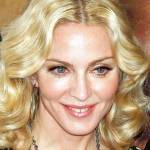 Madonna is 63 (nee Madonna Louise Ciccone; "Queen of Pop")
Grammy Award-winning Rock & Roll Hall of Fame American songwriter, singer (Like a Virgin; Papa Don't Preach; Vogue; Holiday; Crazy For You; Lucky Star; La Isla Bonita; Don't Cry for Me Argentina), and actress (Evita; A League of Their Own), born August 16, 1958. (Madonna 2008 Photo: David Shankbone)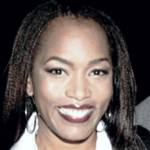 Angela Bassett is 63
American actress of movies (What's Love Got to Do With It; Black Panther; How Stella Got Her Groove Back; Green Lantern; Olympus Has Fallen; Music of the Heart; Vampire in Brooklyn) and TV (American Horror Story; 9-1-1; ER; Ryan's Hope), born August 16, 1958. (Angela Bassett 2014 Photo: Lloyd Klein)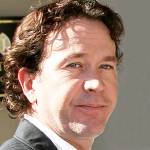 Timothy Hutton is 61
Academy Award-winning American producer, director, & actor of stage, movies (Ordinary People; Taps; The Falcon and the Snowman; French Kiss; The General's Daughter), and TV (Nate Ford on Leverage; A Nero Wolfe Mystery), born August 16, 1960. (Timothy Hutton 2008 Photo: gdcgraphics)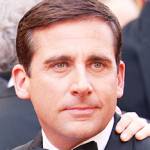 Steve Carell is 59
American producer, screenwriter, comedian and actor of TV (Michael Scott on The Office; The Daily Show; Angie Tribeca) and movies (The 40-Year-Old Virgin; Get Smart; Evan Almighty; Despicable Me; Bewitched; Date Night), born August 16, 1962. (Steve Carell 2010 Photo: Sgt. Michael Connors / US Army)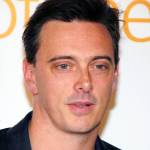 Donovan Leitch Jr. is 53
British-American actor of television (Girls Club) and movies (The In Crowd; The Blob; Cutting Class; Love Kills; And God Created Woman; Dark Horse; Glory; Gas, Food, Lodging; Big City Blues; The Education of Allison Tate; One Night Stand), born August 16, 1968. (Donovan Leitch Jr. 2007 Photo: lukeford.net)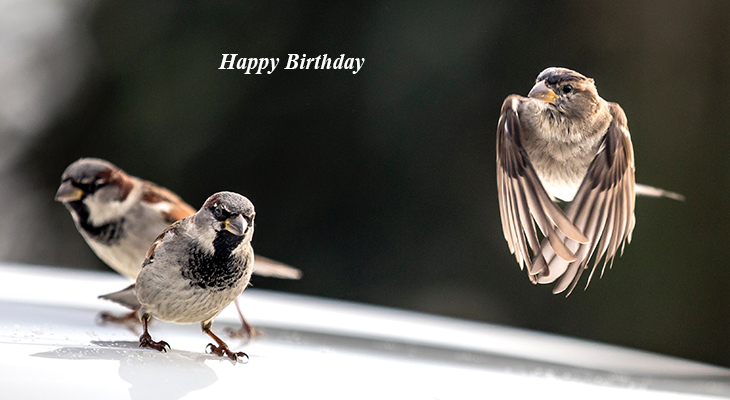 (Sparrows Photo: Phil Botha via Unsplash)
Happy Birthday to everyone celebrating their birthday on August 16th!
Remember These August 16th Famous Birthdays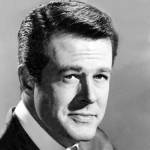 Robert Culp
American actor of TV (Kelly Robinson on I Spy; Hoby Gilman on Trackdown; Bill Maxwell on The Greatest American Hero; Everybody Loves Raymond) & movies (PT 109; Sunday in New York; Bob & Carol & Ted & Alice; Breaking Point; The Pelican Brief) (born Aug. 16, 1930 – died Mar. 24, 2010; age 79). Robert Culp died of a heart attack. (Robert Culp 1967 Photo: NBC Television)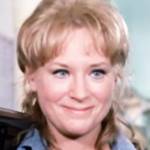 Lois Nettleton

Daytime Emmy Award-winning American actress of stage, TV (Patsy Dennis on The Brighter Day; Accidental Family; In the Heat of the Night; Virginia Benson on General Hospital) and movies (Come Fly With Me; Dirty Dingus Magee; The Best Little Whorehouse in Texas) (born Aug. 16, 1927 – died Jan. 18, 2008; age 80). Lois Nettleton died of lung cancer. (Lois Nettleton 1974 Movin' On)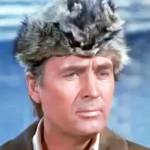 Fess Parker

American actor of TV (Daniel Boone; Mr. Smith Goes to Washington; Davy Crockett on Walt Disney's Wonderful World of Color) and movies (Old Yeller; The Great Locomotive Chase; Hell is For Heroes; The Hangman; Smoky;Untamed Frontier) (born Aug. 16, 1924 – died Mar. 18, 2010; age 85). Cause of death for Fess Parker was heart failure. (Fess Parker 1969 Daniel Boone)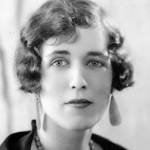 Georgette Heyer
English mystery, historical, Georgian, and Regency romance novelist (Venetia; These Old Shades; Footsteps in the Dark; The Black Moth; Powder and Patch; The Nonesuch; Regency Buck; Black Sheep; The Grand Sophy; Beauvallet; Frederica; Arabella; Sylvester; The Corinthian; Cotillion; Friday's Child; April Lady) (born Aug. 16, 1902 – died July 4, 1974; age 71). (Georgette Heyer c 1930s Photo)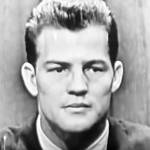 Frank Gifford (nee Francis Newton Gifford)
Pro Football Hall of Fame American NFL halfback football player (New York Giants), 1956 NFL MVP, 1962 NFL Comeback Player of the Year, and Emmy Award-winning TV sportscaster for ABC (Monday Night Football; Wide World of Sports; Olympics) (born Aug. 16, 1930 – died Aug. 9, 2015; age 84). Frank Gifford died of natural causes. (Frank Gifford 1956 What's My Line?)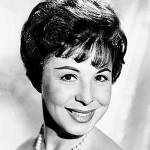 Eydie Gormé (nee Edith Gormezano or Garmezano)
Emmy and Grammy Award-winning American singer (Blame it on the Bossa Nova; He Walked Into My Life) and TV co-host with husband Steve Lawrence (The Steve Lawrence-Eydie Gorme Show) (born Aug. 16, 1928 – died Aug. 10, 2013; age 84). Cause of death for Eydie Gormé is unknown. (Eydie Gormé 1962 Photo: The Morning Call)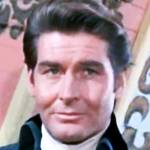 Channing Pollock
American illusionist, magician, performer and actor of stage, TV (The Ed Sullivan Show; The Hollywood Palace; Daniel Boone; Bonanza; The Rogues; The Great Adventure), and movies (Rocambole; Judex; Musketeers of the Sea; Lo sceicco rosso) (born Aug. 16, 1926 – died Mar. 19, 2006; age 79). Channing Pollock died of cancer complications. (Channing Pollock 1966 Daniel Boone)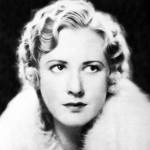 Mae Clarke (nee Violet Mary Klotz)
American film actress (The Public Enemy; Big Time; The Front Page; The Good Bad Girl; Waterloo Bridge; Reckless Living; Frankenstein; Nix on Dames; The Fall Guy; The Dancers; Men on Call; Three Wise Girls; The Final Edition; Breach of Promise; Penguin Pool Murder; The Man With Two Faces) (born Aug. 16, 1910 – died Apr. 29, 1992; age 81) (Mae Clarke 1931 Photo: Silver Screen)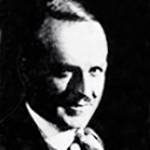 Lucien Littlefield
American actor of TV (Blondie) & films (The Sheik; Double Speed; The Siren Call; Zorro's Black Whip; Sabotage; Young as You Feel; Casanova in Burlesque; Bells of Capistrano; She's My Weakness; I Dream Too Much; Those Were the Days; Life With Henry; Tillie; Scandal Sheet) (born Aug. 16, 1895 – died June 4, 1960; age 64). (Lucien Littlefield 1924 Photo: Wid's Weekly)
Diana Wynne Jones
English young adult & children's fantasy novelist (Howl's Moving Castle; Dogsbody; Power of Three; Archer's Goon; Fire and Hemlock; Enchanted Glass; Charmed Life; Deep Secret; Dark Lord of Derkholm) (born Aug. 16, 1934 – Mar. 26, 2011; age 76). Diana Wynne Jones died of lung cancer. (Diana Wynne Jones Book Cover Photo: Chris Drumm)
*Images are public domain or Creative Commons licensed & sourced via Wikimedia Commons, Vimeo, or Flickr, unless otherwise noted*