October 20th Birthdays
If you were born on October 20th, you share a birthday with these famous people:
June Blair is 86 (nee Margaret June Blair)
American model (Playboy), actress of TV (June Nelson on The Adventures of Ozzie and Harriet; Two Faces West; Sea Hunt; Bat Masterson) and movies (Hell Bound; The Rabbit Trap; A Fever in the Blood; Island of Lost Women; Lone Texan), born October 20, 1933. (June Blair 1960 Tombstone Territory)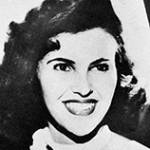 Wanda Jackson is 82 ("Queen of Rockabilly")
Rock & Roll Hall of Fame octogenarian American country music & rockabilly singer and songwriter (You Can't Have My Love; I Gotta Know; In the Middle of a Heartache; Right or Wrong; Right or Wrong; Let's Have a Party), born October 20, 1937. (Wanda Jackson c 1954 Photo: RadioBroadcast)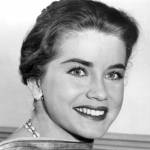 Dolores Hart is 81 (nee Dolores Hicks)
American movie actress (Where The Boys Are, King Creole; Loving You; Come Fly With Me; Lisa; Francis of Assisi; The Plunderers; Sail A Crooked Ship; Wild is the Wind; Lonelyhearts; Forever Amber) turned nun, and octogenarian born October 20, 1938. (Dolores Hart 1959 Photo: CBS TV)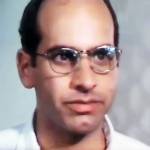 George Wyner is 74
American actor of TV (Hill Street Blues; She's the Sheriff; Days of Our Lives; Matt Houston; Kaz; At Ease; Nero Wolfe; The Mentalist; The Bob Newhart Show; Ironside; Delvecchio; The Rockford Files) and movies (Spaceballs; Fletch Lives), born October 20, 1945. (George Wyner 1977 The Trial of Lee Harvey Oswald)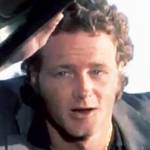 William Russ is 69
American director & actor of TV (Alan Matthews on Boy Meets World; Burt McGowan on Another World; Wiseguy; The Young and the Restless; Boston Legal; Bosch) and movies (Just You and Me, Kid; Dead of Winter), and senior born October 20, 1950. (William Russ 1979 Just You and Me, Kid Trailer)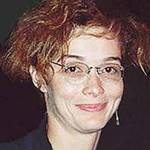 Melanie Mayron is 67
Emmy Award-winning American senior, director & actress of TV (Melissa Steadman on Thirtysomething; Jane the Virgin; Pretty Little Liars) and movies (Girlfriends; Missing; Checking Out; My Blue Heaven; Clockstoppers), born October 20, 1952. (Melanie Mayron 1990 Photo: Alan Light)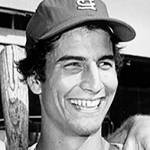 Keith Hernandez is 66
American senior, baseball player, 5-time MLB All-Star first baseman (St. Louis Cardinals – 1982 World Series Champs; New York Mets – 1986 World Series Champs) with 11 Gold Gloves Awards, born October 20, 1953. (Keith Hernandez 1972 Photo: McCarthy-Moreland Photographic Corporation)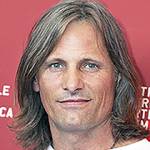 Viggo Mortensen is 61 (nee Viggo Peter Mortensen Jr.)
Danish-American 60+ actor of TV & movies (The Lord of the Rings; A Perfect Murder; A History of Violence; Eastern Promises; Appaloosa; The Indian Runner; 28 Days; Daylight; A Walk on the Moon; Hidalgo; Captain Fantastic), born October 20, 1958. (Viggo Mortensen 2009 Photo: nicolas genin) 
Eric Scott is 61 (nee Eric Scott Magat)
Sixty-plus retired American actor of movies & TV (Ben Walton on The Waltons series and made-for-TV movies, ie The Homecoming: A Christmas Story; ABC Afterschool Specials; Bewitched; The Doris Day Show; Medical Center), born October 20, 1958. (Eric Scott 2012 Photo: The Vintage Dreamer)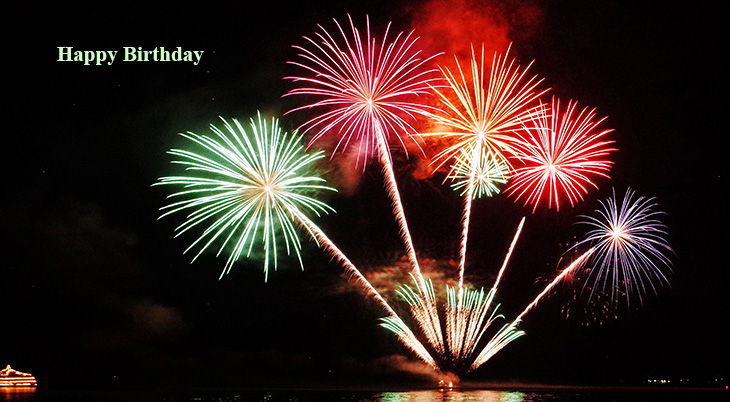 (Fireworks Photo: Yolanda Sun via Unsplash)
Happy Birthday to everyone celebrating their birthday on October 20th!
And remembering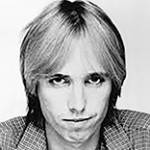 Tom Petty (nee Thomas Earl Petty)
American Rock & Roll Hall of Fame singer & songwriter (Don't Come Around Here No More; The Waiting; Refugee; Jammin' Me; I  Won't Back Down; American Girl; Don't Do Me Like That; You Got Lucky) (born Oct. 20, 1950.- died Oct. 2, 2017; age 66). Tom Petty died of cardiac arrest. (Tom Petty 1982 Photo: Backstreet Records / Lookout Management)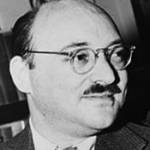 Ellery Queen (aka Frederic Dannay, nee Daniel Nathan)
American co-writer of the Ellery Queen detective fiction novels (The Roman Hat Mystery; The Dutch Shoe Mystery; Halfway House; Calamity Town), founder & editor of Ellery Queen's Mystery Magazine (born Oct. 20, 1905 – died Sept. 3, 1982; age 76). Cause of death for Frederic Dannay is unknown. (Frederic Dannay 1943 Photo: Al Aumuller / New York World-Telegram & Sun)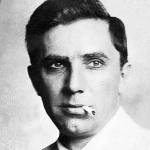 Bela Lugosi (nee Béla Ferenc Dezső Blaskó; "The King of Horror")

Hungarian-American horror film actor (Dracula, Murders in the Rue Morgue; White Zombie; Island of Lost Souls; Chandu films; The Black Cat; The Raven; Son of Frankenstein; The Corpse Vanishes; The Ape Man; Abbott and Costello Meet Frankenstein) (born Oct. 20, 1882 – died July 17, 1956; age 73). Bela Lugosi died of a heart attack. (Bela Lugosi 1912 Photo: FORTEPAN / Saly NOÉMI)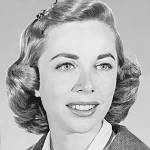 Dr. Joyce Brothers (nee Joyce Diane Bauer)

American psychologist & advice-giver of radio, TV (The Dr. Joyce Brothers Show; Consult Dr. Brothers; Tell Me, Dr. Brothers; Ask Dr. Brothers; Living Easy with Dr. Joyce Brothers), newspapers & magazines (Good Housekeeping) (born Oct. 20, 1927 – died May 13, 2013; age 85). Joyce Brothers died of respiratory failure. (Dr. Joyce Brothers 1957 Photo: Phyllis Twachtman)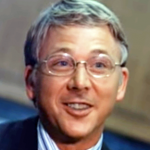 William Christopher
American actor of TV (Father Francis Mulcahy on M*A*S*H*; Gomer Pyle: USMC; Nichols; Days of Our Lives; Hogan's Heroes; That Girl; The Andy Griffith Show) & movies (The Private Navy of Sgt. O'Farrell; With Six You Get Eggroll; Hearts of the West) (born Oct. 20, 1932 – died Dec. 31, 2016; age 84). William Christopher died of cancer. (William Christopher 1974 Movin' On)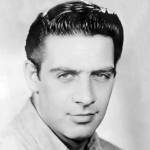 Jerry Orbach (nee Jerome Bernard Orbach)
Tony Award-winning American actor of stage, TV (Lennie Briscoe on Law & Order; One Life to Live; Murder, She Wrote; The Law and Harry McGraw) & movies (Dirty Dancing; Someone to Watch Over Me; Prince of the City; I Love New York) (born Oct. 20, 1935 – died Dec. 28, 2004; age 69). Jerry Orbach died of prostate cancer. (Jerry Orbach 1965 Photo: Tenthouse Theater of Chicago)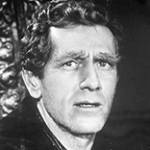 John Anderson
American actor of TV (The Life and Legend of Wyatt Earp; Dallas; MacGyver; Kung Fu; Gunsmoke; The Rifleman; Perry Mason; The Rat Patrol; Quincy M.E.; The F.B.I.; Zane Grey Theater; Bonanza; Lassie; The Twilight Zone; Sea Hunt) and movies (Eight Men Out) (born Oct. 20, 1922 – died Aug. 7, 1992; age 69). John Anderson died of a heart attack. (John Anderson 1960s The Virginian Photo: NBC)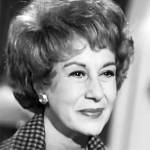 Arlene Francis (nee Arlene Francis Kazanjian)
American TV personality & host (What's My Line?; The Arlene Francis Show; Your Big Moment; Talent Patrol; By Popular Demand; Prize Performance), &  movie actress (All My Sons; The Thrill of It All; With These Hands), (born Oct. 20, 1907 – died May 31, 2001; age 93). Arlene Francis died of cancer and Alzheimer's Disease. (Arlene Francis 1962 The Gertrude Berg Show)
Barney Phillips (nee Bernard Phillip Ofner)
American actor of TV (12 O'Clock High; Dragnet; The Betty White Show; The Felony Squad; Gunsmoke; Lou Grant; Barnaby Jones; Checkmate; Trapper John, M.D.; Black Saddle; 77 Sunset Strip) and movies (A Blueprint for Murder; I Was a Teenage Werewolf) (born Oct. 20, 1913 – died Aug. 17, 1982; age 68). Barney Phillips died of cancer. (Barney Phillips 1971 Dan August)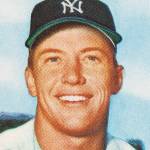 Mickey Mantle ("The Commerce Comet"; "The Mick")
National Baseball Hall of Fame American baseball player, 1951-1968 New York Yankees first baseman & center fielder, 20-time MLB All-Star with 7 World Series Championships, 3x AL MVP, 1962 Gold Glove Award, and author (My Favorite Summer) (born Oct. 20, 1931 – died Aug. 13, 1995; age 63). Mickey Mantle died of cancer. (Mickey Mantle 1954 Photo: Bowman Gum)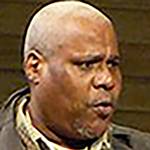 Bill Nunn (nee William Goldwyn Nunn III)
American character actor of stage, TV (The Job; Sirens), and movies (Spider-Man films; Do the Right Thing; Regarding Henry; Extreme Measures; Kiss the Girls; Things to Do in Denver When You're Dead; Sister Act; Save Me) (born Oct. 20, 1953 – died Sept. 24, 2016; age 62). Bill Nunn died of leukemia. (Bill Nunn 2012 Photo: Eric Antoniou / The Huntington Theatre Company)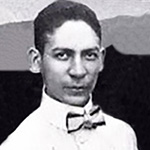 Jelly Roll Morton (nee Ferdinand Joseph LaMothe)
American ragtime and jazz blues musician (pianist), orchestra leader & composer (Jelly Roll Blues – 1st published jazz composition 1915; Black Bottom Stomp; Wolverine Blues; Big Lip Blues; King Porter Stomp) (born Oct. 20, 1890 – died July 10, 1941; age 50). Jelly Roll Morton had asthma and respiratory problems before he died. (Jelly Roll Morton 1917-1918 Photo)
 *Images are public domain or Creative Commons licensed & sourced via Wikimedia Commons, Vimeo, YouTube, or Flickr, unless otherwise noted*