October 20th Birthdays
If you were born on October 20th, you share a celebrity birthday with these famous people:
June Blair is 89 (nee Margaret June Blair; ex of David Nelson)
American model (Playboy), actress of TV (June Nelson on The Adventures of Ozzie and Harriet; Two Faces West; Sea Hunt; Bat Masterson) and movies (Hell Bound; The Rabbit Trap; A Fever in the Blood; Island of Lost Women; Lone Texan), born October 20, 1933. (June Blair 1960 Tombstone Territory)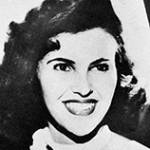 Wanda Jackson is 85 ("Queen of Rockabilly")
Rock & Roll Hall of Fame American country music & rockabilly singer and songwriter (You Can't Have My Love; I Gotta Know; In the Middle of a Heartache; Right or Wrong; Right or Wrong; Let's Have a Party; Fujiyama Mama), born October 20, 1937. (Wanda Jackson c 1954 Photo: RadioBroadcast)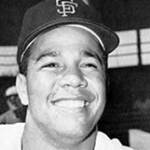 Juan Marichal is 85 (nee Juan Antonio Marichal Sánchez)
Baseball Hall of Fame Dominican 10X MLB All-Star right-handed pitcher (San Francisco Giants 1960-1973, 1963 June no-hitter, 1965 All-Star MVP; Boston Red Sox 1974; Los Angeles Dodgers 1975), Dominican Republic Minister of Sports and Physical Education, born October 20, 1937. (Juan Marichal 1965)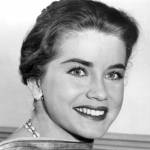 Dolores Hart is 84 (nee Dolores Hicks)
American Abbey of Regina Laudis nun, former movie actress (Where The Boys Are, King Creole; Loving You; Come Fly With Me; Lisa; Francis of Assisi; The Plunderers; Sail A Crooked Ship; Wild is the Wind; Lonelyhearts; Forever Amber), born October 20, 1938. (Dolores Hart 1959 Photo: CBS TV)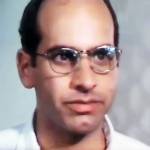 George Wyner is 77
American actor of TV (Hill Street Blues; She's the Sheriff; Days of Our Lives; Matt Houston; Kaz; At Ease; Nero Wolfe; The Mentalist; The Bob Newhart Show; Ironside; Delvecchio; The Rockford Files) and movies (Spaceballs; Fletch Lives), born October 20, 1945. (George Wyner 1977 The Trial of Lee Harvey Oswald)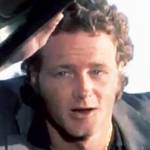 William Russ is 72 (married Clare Wren)
American director & actor of TV (Alan Matthews on Boy Meets World; Burt McGowan on Another World; Wiseguy; The Young and the Restless; Boston Legal; Bosch) and movies (Just You and Me, Kid; Dead of Winter; American History X), born October 20, 1950. (William Russ 1979 Just You and Me, Kid Trailer)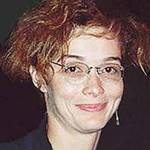 Melanie Mayron is 70
Emmy Award-winning American director & actress of TV (Melissa Steadman on Thirtysomething; Jane the Virgin; Pretty Little Liars; Dynasty) and movies (Girlfriends; Missing; Checking Out; My Blue Heaven; Clockstoppers; The Boss' Wife), born October 20, 1952. (Melanie Mayron 1990 Photo: Alan Light)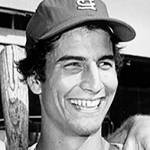 Keith Hernandez is 69
American professional baseball player, 5-time MLB All-Star first baseman (St. Louis Cardinals – 1982 World Series Champs; New York Mets – 1986 World Series Champs) with 11 Gold Gloves Awards, born October 20, 1953. (Keith Hernandez 1972 Photo: McCarthy-Moreland Photographic Corporation) 
Danny Boyle is 66 (nee Daniel Francis Boyle)
Academy Award-winning English producer & director of TV (Trust; Pistol) & films (Slumdog Millionaire; Trainspotting; 28 Days Later; The Beach; Steve Jobs; Shallow Grave; Sunshine; 127 Hours; A Life Less Ordinary; Yesterday; Trance; Millions), born October 20, 1956. (Danny Boyle 2008: www.Romina.co)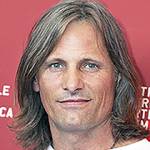 Viggo Mortensen is 64 (nee Viggo Peter Mortensen Jr.)
Danish-American actor of TV & movies (The Lord of the Rings; A Perfect Murder; A History of Violence; Eastern Promises; Appaloosa; The Indian Runner; 28 Days; Daylight; A Walk on the Moon; Hidalgo; Captain Fantastic), born October 20, 1958. (Viggo Mortensen 2009 Photo: nicolas genin) 
Eric Scott is 64 (nee Eric Scott Magat)
Retired American actor of movies & TV (Ben Walton on The Waltons series and made-for-TV movies, ie The Homecoming: A Christmas Story; ABC Afterschool Specials; Bewitched; The Doris Day Show; Medical Center), born October 20, 1958. (Eric Scott 2012 Photo: The Vintage Dreamer)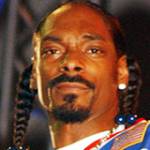 Snoop Dogg is 51 (nee Calvin Cordozar Broadus Jr.)
American rapper (All I Do is Win; What's My Name?; California Gurls; Wiggle; Gin & Juice), TV host (GGN: Snoop Dogg's Double G News Network) & movie actor (Starsky & Hutch; Training Day; Bones; The Wrecking Crew), born October 20, 1971. (Snoop Dogg 2005 Photo: Chief Photographers Mate Donald Bray, USAF)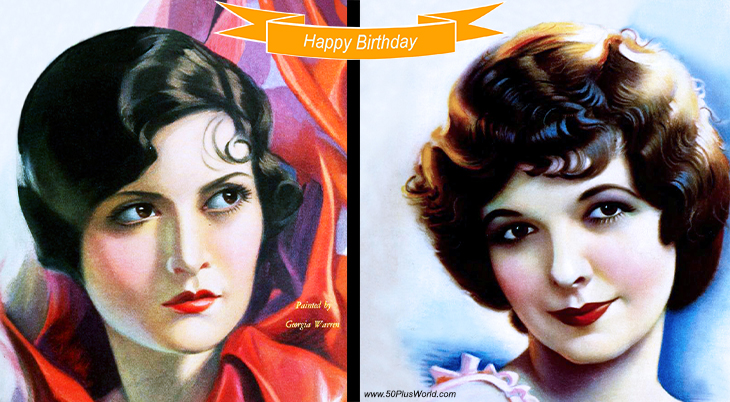 (Evelyn Brent 1928: Georgia Warren | Marian Nixon 1927: Don Reed)
Happy Birthday to everyone celebrating their birthday on October 20th!
Remember These October 20th Famous Birthdays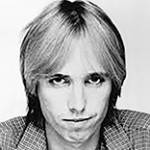 Tom Petty (nee Thomas Earl Petty)
American Rock & Roll Hall of Fame singer-songwriter (Don't Come Around Here No More; The Waiting; Refugee; Jammin' Me; I  Won't Back Down; American Girl; Don't Do Me Like That; You Got Lucky; Free Fallin'; You Don't Know How it Feels) (born Oct. 20, 1950 – died Oct. 2, 2017; age 66). Tom Petty died of cardiac arrest. (Tom Petty 1982 Photo: Backstreet Records / Lookout Mgmt)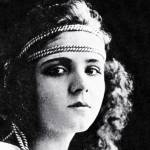 Olive Thomas (nee Olivia R. Duffy; married Jack Pickford)
American artists model (H. C. Christy; H. Fisher; P. Stanlaws; H. Coffin; A. Vargas), actress of stage (Ziegfeld Follies; Midnight Frolic) & films (The Flapper; An Even Break) (born Oct. 20, 1894 – died Sept. 10, 1920; age 25). Sister-in-law of Lottie & Mary Pickford, Douglas Fairbanks; ex-love of Florenz Ziegfeld. Olive Thomas drank poison accidentally. (Olive Thomas 1917)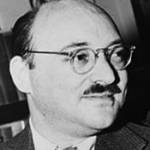 Ellery Queen (aka Frederic Dannay, nee Daniel Nathan)
American co-writer of the Ellery Queen detective fiction novels (The Roman Hat Mystery; The Dutch Shoe Mystery; Halfway House; Calamity Town), founder & editor of Ellery Queen's Mystery Magazine (born Oct. 20, 1905 – died Sept. 3, 1982; age 76). Cause of death for Frederic Dannay is unknown. (Frederic Dannay 1943 Photo: Al Aumuller / New York World-Telegram & Sun)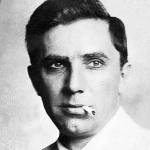 Bela Lugosi (nee Béla Ferenc Dezső Blaskó; "The King of Horror")

Hungarian-American horror film actor (Dracula, Murders in the Rue Morgue; White Zombie; Island of Lost Souls; Chandu films; The Black Cat; The Raven; Son of Frankenstein; The Corpse Vanishes; The Ape Man; Abbott and Costello Meet Frankenstein) (born Oct. 20, 1882 – died July 17, 1956; age 73). Bela Lugosi died of a heart attack. (Bela Lugosi 1912 Photo: FORTEPAN / Saly NOÉMI)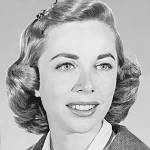 Dr. Joyce Brothers (nee Joyce Diane Bauer)

American psychologist & advice-giver of radio, TV (The Dr. Joyce Brothers Show; Consult Dr. Brothers; Tell Me, Dr. Brothers; Ask Dr. Brothers; Living Easy with Dr. Joyce Brothers), newspapers & magazines (Good Housekeeping) (born Oct. 20, 1927 – died May 13, 2013; age 85). Joyce Brothers died of respiratory failure. (Dr. Joyce Brothers 1957 Photo: Phyllis Twachtman)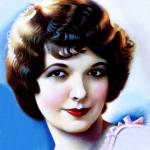 Marian Nixon (nee Marja Nissinen; married William A. Seiter, Ben Lyon)
American WAMPAS Baby Star, early sound & silent film actress (Riders of the Purple Sage; The Chinese Parrot; Devil's Island; General Crack; Rebecca of Sunnybrook Farm; Winner Take All; Chance at Heaven; We're Rich Again; Face in the Sky; Madison Square Garden; Too Busy to Work; After Tomorrow) (born Oct. 20, 1904 – died Feb. 13, 1983; age 78). (Marian Nixon 1927: Don Reed)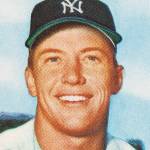 Mickey Mantle ("The Commerce Comet"; "The Mick")
National Baseball Hall of Fame American baseball player, 1951-1968 New York Yankees first baseman & center fielder, 20-time MLB All-Star with 7 World Series Championships, 3x AL MVP, 1962 Gold Glove Award, and author (My Favorite Summer) (born Oct. 20, 1931 – died Aug. 13, 1995; age 63). Mickey Mantle died of cancer. (Mickey Mantle 1954 Photo: Bowman Gum)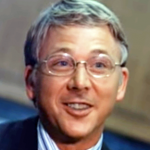 William Christopher
American actor of TV (Father Francis Mulcahy on M*A*S*H*; Gomer Pyle: USMC; Nichols; Days of Our Lives; Hogan's Heroes; That Girl; The Andy Griffith Show) & movies (The Private Navy of Sgt. O'Farrell; With Six You Get Eggroll; Hearts of the West) (born Oct. 20, 1932 – died Dec. 31, 2016; age 84). William Christopher died of cancer. (William Christopher 1974 Movin' On)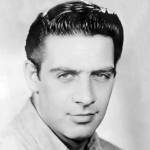 Jerry Orbach (nee Jerome Bernard Orbach)
Tony-winning American actor of stage, TV (Lennie Briscoe on Law & Order; One Life to Live; Murder, She Wrote; The Law and Harry McGraw) & movies (Dirty Dancing; Someone to Watch Over Me; Prince of the City; I Love New York) (born Oct. 20, 1935 – died Dec. 28, 2004; age 69). Jerry Orbach died of prostate cancer. (Jerry Orbach 1965 Photo: Tenthouse Theater of Chicago)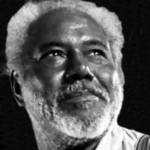 Rex Ingram (ex of Francine Everett)
American actor of Broadway (Cabin in the Sky), TV (The Brighter Day), & films (The Green Pastures; The Thief of Bagdad; Sahara; The Adventures of Huckleberry Finn; Your Cheatin' Heart; Anna Lucasta; Moonrise;  The Talk of the Town; Dark Waters; Escort West; Hell on Devil's Island; Watusi) (born Oct. 20, 1895 – died Sept. 19, 1969; age 73). (Rex Ingram 1958 God's Little Acre)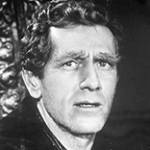 John Anderson
American actor of TV (The Life and Legend of Wyatt Earp; Dallas; MacGyver; Kung Fu; Gunsmoke; The Rifleman; Perry Mason; The Rat Patrol; Quincy M.E.; The F.B.I.; Zane Grey Theater; Bonanza; Lassie; The Twilight Zone; Sea Hunt) and movies (Eight Men Out) (born Oct. 20, 1922 – died Aug. 7, 1992; age 69). John Anderson died of a heart attack. (John Anderson 1960s The Virginian: NBC)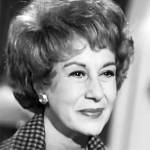 Arlene Francis (nee Arlene Francis Kazanjian; married Martin Gabel)
American host & actress of radio (Amanda of Honeymoon Hill), TV (What's My Line?; The Arlene Francis Show; Your Big Moment; Talent Patrol; By Popular Demand), & movies (All My Sons; The Thrill of It All; With These Hands), (born Oct. 20, 1907 – died May 31, 2001; age 93). Arlene Francis died of cancer and Alzheimer's Disease. (Arlene Francis 1962 The Gertrude Berg Show)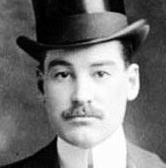 Alfred Gwynne Vanderbilt (son of Cornelius Vanderbilt II)
American businessman (Vanderbilt Hotel; railroads) (born Oct. 20, 1877 – died May 7, 1915; age 37). Brother of Reginald Claypoole Vanderbilt, Gertrude Vanderbilt, William Henry Vanderbilt II, others; father of William Henry Vanderbilt III, Alfred Gwynne Vanderbilt Jr., & George Washington Vanderbilt III. Alfred Gwynne Vanderbilt died on the RMS Lusitania when it was hit by a U-boat topedo & sank. (Alfred Gwynne Vanderbilt c. 1907)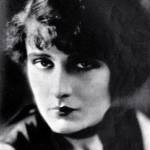 Evelyn Brent (nee Mary Elizabeth Riggs; married Harry Fox)
American WAMPAS Baby Star actress (The Last Command; Underworld; Women's Wares; The Mad Parade; The Showdown; The Mating Call; Darkened Rooms; Attorney for the Defence; Holt of the Secret Service; The Arizona Express; The Crusader; The Millionaire's Double; Beau Sabreur; Raiders of the South) (born Oct. 20, 1895 – died June 4, 1975; age 79). (Evelyn Brent 1927: Hommel)
Barney Phillips (nee Bernard Phillip Ofner)
American actor of TV (12 O'Clock High; Dragnet; The Betty White Show; The Felony Squad; Gunsmoke; Lou Grant; Barnaby Jones; Checkmate; Trapper John, M.D.; Black Saddle; 77 Sunset Strip) and movies (A Blueprint for Murder; I Was a Teenage Werewolf; The All American) (born Oct. 20, 1913 – died Aug. 17, 1982; age 68). Barney Phillips died of cancer. (Barney Phillips 1971 Dan August)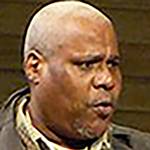 Bill Nunn (nee William Goldwyn Nunn III)
American character actor of stage, TV (The Job; Sirens), and movies (Spider-Man films; Do the Right Thing; Regarding Henry; Extreme Measures; Kiss the Girls; Things to Do in Denver When You're Dead; Sister Act; Save Me) (born Oct. 20, 1953 – died Sept. 24, 2016; age 62). Bill Nunn died of leukemia. (Bill Nunn 2012 Photo: Eric Antoniou / The Huntington Theatre Company)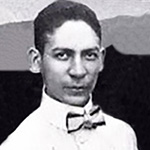 Jelly Roll Morton (nee Ferdinand Joseph LaMothe)
American ragtime and jazz blues musician (pianist), orchestra leader & composer (Jelly Roll Blues – 1st published jazz composition 1915; Black Bottom Stomp; Wolverine Blues; Big Lip Blues; King Porter Stomp) (born Oct. 20, 1890 – died July 10, 1941; age 50). Jelly Roll Morton had asthma and respiratory problems before he died. (Jelly Roll Morton 1917-1918 Photo)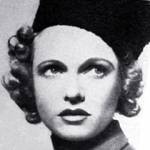 Anna Neagle (nee Florence Marjorie Robertson; aka Florence Wilcox)
British film actress (Victoria the Great; Nurse Edith Cavell; Nell Gwynn; Irene; No, No, Nanette; Sixty Glorious Years; Yellow Canary; Piccadilly Incident; The Courtneys of Curzon Street; No Time for Tears; Sunny; Spring in Park Lane) (born Oct. 20, 1904 – died June 3, 1986; age 81). Married Herbert Wilcox. Anna Neagle had Parkinson's disease before she died. (Anna Neagle 1937)
Irish-American child model born in Belfast, sister of Eileen Percy, and actress of silent movies (The Beggar Prince; Wolf Tracks; The Vanishing Dagger; The Stage Hand; April Fool; The Star Rover; High and Dry; Seven Years Bad Luck; An Idle Roomer) (born Oct. 20, 1903 – died July 6, 1970; age 66). Cause of death for Thelma Percy is unknown. (Thelma Percy 1920: Motion Picture Classic)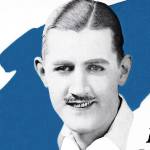 Charley Chase (nee Charles Joseph Parrott; brother of James Parrott)
American comedian, director, screenwriter & actor of sound and silent films (Sons of the Desert; Modern Love; Many Sappy Returns; Chasing Husbands; Neighborhood House; The King of Wild Horses; Kelly the Second; Movie Night; Crazy Like a Fox; Love in Armor; Hello, Mabel) (born Oct. 20, 1893 – died June 20, 1940; age 46). Charley Chase died of a heart attack. (Charley Chase 1925)
 *Images are public domain or Creative Commons licensed & sourced via Wikimedia Commons, Vimeo, YouTube, or Flickr, unless otherwise noted*