March 3rd Birthdays
If you were born on March 3rd you share a celebrity birthday with these famous people: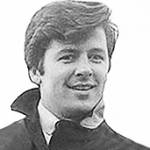 Mike Pender is 82 (nee Michael John Prendergast)
English singer, lead vocalist & founding member of the Searchers (Needles and Pins; Don't Throw Your Love Away; When You Walk in the Room; Love Potion No. 9; Sugar and Spice; Blue Mondays; Red Ferrari), born March 3, 1941. (Mike Pender 1965 The Searchers Photo: Jac. de Nijs / Dutch National Archives)
George Miller is 78 (married Margaret Sixel; ex of Sandy Gore)
Academy Award-winning Australian producer, screenwriter, and director (Happy Feet; Lorenzo's Oil; Mad Max; The Road Warrior; Babe: Pig in the City; Flirting; Dead Calm; The Witches of Eastwick; Bangkok Hilton; Vietnam; Bodyline), born March 3, 1945. (George Miller 2015 Photo: Georges Biard)
Jennifer Warnes
is 76
Grammy and Academy Award-winning American composer, singer & songwriter (Up Where We Belong; I've Had The Time of My Life; As Long As We've Got Each Other; First We Take Manhattan), born March 3, 1947. (Jennifer Warnes 2000s Photo: Norman Seeff Photos / JenniferWarnes.com)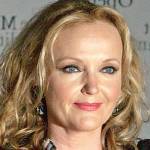 Miranda Richardson is 65
English actress of stage, TV (And Then There Were None) & movies (Sleepy Hollow; The Evening Star; Get Carter; Damage; Fatherland; Tom & Viv; Enchanted April; The Hours; The Crying Game; Harry Potter and the Goblet of Fire), born March 3, 1958. (Miranda Richardson 2010 Photo: David Shankbone)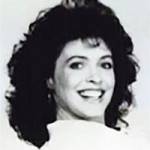 Mary Page Keller is 62 (married Thomas Ian Griffith)
American actress of TV (Laura Kelly on Duet & Open House; Maggie Campbell on Baby Talk & ABC TGIF; Sally Spencer Frame on Another World; Chasing Life; Ryan's Hope; Camp Wilder; NYPD Blue; Pretty Little Liars) and movies (Beginners), born March 3, 1961. (Mary Page Keller c 1987 Duet Photo: Fox)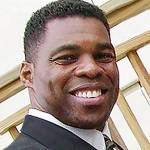 Herschel Walker is 61
Retired American Olympic bobsledder, MMA expert, USFL pro football player & NFL running back (Dallas Cowboys; Minnesota Vikings; Philadelphia Eagles; New York Giants), 1982 Maxwell & Heisman Trophy winner, born March 3, 1962. (Herschel Walker 2004 Photo: USGov-Congress)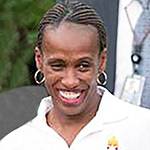 Jackie Joyner-Kersee is 61 (nee Jacqueline Joyner-Kersee)
American Olympic track and field athlete (1984 Los Angeles silver heptathlon; 1988 Seoul gold heptathlon & long jump; 1992 Barcelona gold heptathlon & bronze long jump; 1996 Atlanta bronze long jump), born March 3, 1962. (Jackie Joyner Kersee 2009 Photo: Chuck Kennedy / White House)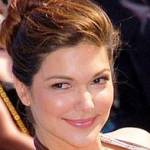 Laura Harring is 59 (ex of Count Carl-Eduard von Bismarck-Schonhausen)
Mexican-American Miss USA 1985, actress of TV (Carla Greco on General Hospital; Paula Stevens on Sunset Beach; The Shield; Gossip Girl; NCIS: Los Angeles; Chasing Life), and movies (Mulholland Drive; John Q; The Poet; The Punisher), born March 3, 1964. (Laura Harring 2008 Photo: George Biard)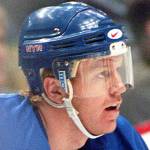 Brian Leetch is 55
Hockey Hall of Fame American NHL hockey defenseman (New York Rangers, Boston Bruins), 1989 Calder Trophy (NHL Rookie of the Year), 2-time Norris Trophy (1992 & 1997), and 1994 Conn Smythe Trophy winner, born March 3, 1968. (Brian Leetch 1997 Photo: Håkan Dahlström)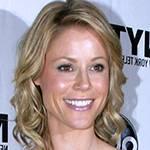 Julie Bowen is 53 (nee Julia Bowen Luetkemeyer)
American actress of TV (Claire Dunphy on Modern Family; Carol Vessey on Ed; Denise Bauer on Boston Legal; ER; Weeds; Lost; Tangled) and movies (Happy Gilmore; Knife Fight; Joe Somebody; Crazy on the Outside; An American Werewolf in Paris; Mixtape), born March 3, 1970. (Julie Bowen 2009 Photo: Rubenstein)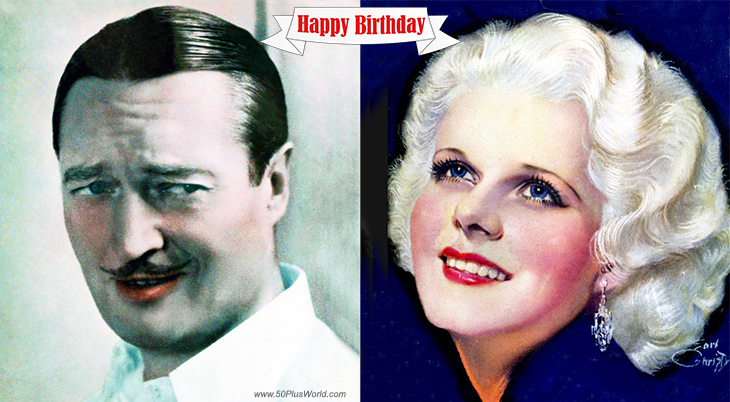 (Edmund Lowe 1933: Hurrell | Jean Harlow 1931: Earl Christy)
Happy Birthday to everyone celebrating their birthday on March 3rd!
Remember These March 3rd Famous Birthdays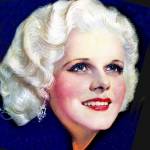 Jean Harlow (nee Harlean Harlow Carpenter; "The Baby"; married Paul Bern)
American 1930s film actress (Hell's Angels; The Public Enemy; Goldie; Platinum Blonde; Three Wise Girls; Red Dust; Hold Your Man; Dinner at Eight; Bombshell; Reckless; Suzy; Saratoga; Riff Raff; China Seas) (born Mar. 3, 1911 – died June 7, 1937; age 26). Married Paul Bern; ex of Harold Rosson; partner of William Powell. Jean Harlow died of kidney failure. (Jean Harlow 1931: Earl Christy)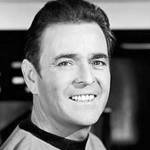 James Doohan
Canadian actor of TV (Peyton Place; Scotty on Star Trek; Jason of Star Command; Return to Peyton Place; The Bold and the Beautiful) and movies (Star Trek: The Motion Picture and sequels; Loaded Weapon 1; Amore!; Jigsaw) (born Mar. 3, 1920 – died July 20, 2005; age 85). Cause of death for James Doohan was pulmonary fibrosis. (James Doohan 1960s Star Trek: NBC TV) 
Barney Martin
American NYPD detective, character actor of stage, TV (Jack Terwilliger on The Tony Randall Show; Seinfeld; Daddy Dearest; Sydney; Life Goes On; Benson; Hill Street Blues; St. Elsewhere) and movies (The Producers; Charly; Arthur) (born Mar. 3, 1923 – died Mar. 21, 2005; age 82). Barney Martin died of lung cancer. (Barney Martin 1977 The Tony Randall Show Photo: CBS TV)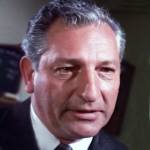 Harold J. Stone (nee Harold Hochstein)
American character actor of movies (The St. Valentine's Day Massacre; Spartacus; These Thousand Hills) and TV (Grand Jury; Bridget Loves Bernie; The Untouchables; Gunsmoke; The Virginian; Barney Miller; Ironside; Hogan's Heroes; The Rifleman; Charlie's Angels; I Spy; Hec Ramsay; Medical Center) (born Mar. 3, 1913 – died Nov. 18, 2005; age 92). (Harold J. Stone 1966 Seaway)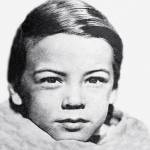 Bobby Driscoll (nee Robert Cletus Driscoll)
Juvenile Academy Award-winning American actor American actor of TV & films (So Dear to My Heart; The Window; When I Grow Up; Song of the South; Treasure Island; Peter Pan; The Happy Time; So Goes My Love) (born Mar, 3, 1937 – died c. Mar. 30, 1968; age 31). A substance abuser, Bobby Driscoll died of heart failure caused by atherosclerosis). (Bobby Driscoll 1946)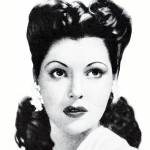 Diana Barrymore (daughter of John Barrymore & Blanche Oelrichs)
American actress of stage & film (Between Us Girls; Nightmare; Eagle Squadron; Fired Wife; Frontier Badmen; Ladies Courageous) (born Mar. 3, 1921 – died Jan. 25, 1960; age 38). Niece of Ethel & Lionel Barrymore; step-daughter of Dolores Costello, step-sister of John Drew Barrymore. Married Robert Wilcox; ex of Bramwell Fletcher. (Diana Barrymore 1943 Lux Ad)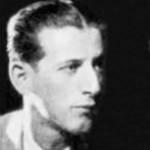 Adrian (nee Adrian Greenburg; aka Gilbert Adrian; married Janet Gaynor)
Tony-winning American costume designer (The Eagle; A Woman of Affairs; Grand Hotel; The Wizard of Oz; Romance; The Women; The Great Ziegfeld; Camille; Romeo and Juliet; The Last of Mrs. Cheyney; The Barretts of Wimpole Street; The Philadelphia Story; Humoresque; Rope; Lovely to Look At) (born Mar. 3, 1903 – died Sept. 13, 1959; age 56). (Adrian 1931: Photoplay)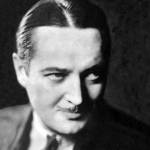 Edmund Lowe (married Lilyan Tashman)
American film actor (East Lynne; What Price Glory?; Soul Mates; East of Suez; The White Flower; Peacock Alley; Dinner at Eight; In Old Arizona; The Painted Angel; Transatlantic; The Cisco Kid; Women of All Nations; Black Sheep; Seven Sinners; Transatlantic; Flying Cadets; The Spider) (born Mar. 3, 1890 – died Apr. 21, 1971; age 81). (Edmund Lowe 1932 Photo: Broadway & Hollywood)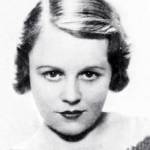 Edna Best (ex of Herbert Marshall; mother of Sarah Marshall)
British actress of stage, TV, silent films, & classic movies (The Ghost and Mrs. Muir; Faithful Hearts; Swiss Family Robinson; A Dispatch From Reuters; The Key; The Man Who Knew Too Much; Intermezzo; The Late George Apley; Beyond the Cities; The Iron Curtain; South Riding; Prison Without Bars) (born Mar. 3, 1900 – died Sept. 18, 1974; age 74). (Edna Best 1931 Photo: Photoplay)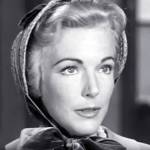 Cathy Downs (ex of Joe Kirkwood Jr.)
American actress of TV (The Joe Palooka Story; Bat Masterson; The Lone Ranger; Perry Mason) & films (My Darling Clementine; For You I Die; The Dark Corner; Kentucky Rifle; The Sundowners; Joe Palooka in Triple Cross; Massacre River; The Noose Hangs High) (born Mar. 3, 1924 – died Dec. 8, 1976; age 52). Cathy Downs died of cancer. (Cathy Downs 1958 Tombstone Territory)
Dolores Dorn (nee Dolores M. Heft; ex of Franchot Tone, Ben Piazza)

American actress of stage, TV, & movies (Phantom of the Rue Morgue; The Bounty Hunter; Uncle Vanya; Underworld U.S.A.; 13 West Street; The Candy Snatchers; Tell Me a Riddle; The Strawberry Blonde; The Princess and the Cabbie; Night Cries), acting teacher (American Film Institute; Lee Strasberg Institute) (born Mar. 3, 1934 – died Oct. 5, 2019; age 85). (Dolores Dorn 1954)
Gia Scala (nee Josephine Grace Johanna Socglio; sister of Tina Scala)
British-American actress of TV and movies (Operation Delilah; Ride a Crooked Trail; The Garment Jungle; Don't Go Near the Water; Tip on a Dead Jockey; The Triumph of Robin Hood; The Angry Hills; The Guns of Navarone) (born Mar. 3, 1934 – died 1972; age 48). Ex of Don Burnett. Gia Scala died of acute ethanol and barbiturate intoxication. (Gia Scala 1958 The Two-Headed Spy)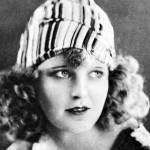 Juanita Hansen (nee Juanita Cecilia Hanson)
American actress of Oz Films (The Magic Cloak; The Patchwork Girl of Oz) & other silent movies (The Brass Bullet; The Phantom Foe; Broadway Love; Betty in Search of a Thrill; The Secret of the Submarine; Rough-Riding Romance; The Yellow Arm; The Poppy Girl's Husband; The Rough Lover; The Risky Road) (born Mar. 3, 1895 – died Sept. 26, 1961; age 66). (Juanita Hansen 1920)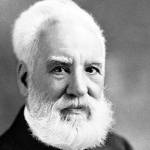 Alexander Graham Bell (nee Alexander Bell; son of Alexander Melville Bell)
Scottish-Canadian-American scientist, engineer, Bell Telephone Company founder & inventor of the 1st patented telephone & other inventions (audiometer; aerial vehicles, hydroairplanes, selenium cells; alternative fuels) Aerial Experiment Association co-founder (born Mar. 3, 1847 – died Aug. 2, 1922; age 75). (Alexander Graham Bell c. 1914-1919: Moffett Studio)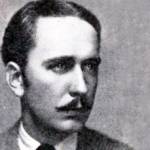 Jack Townley (nee J. Woodward Townley)
American silent film actor, director & screenwriter of TV (The Abbott and Costello Show) & movies (Should Husbands Work?; The Crooked Circle; Grandpa Goes to Town; The Last Outlaw; The Pittsburgh Kid; Cuban Fireball; The Fabulous Senorita; Havana Rose; My Pal Trigger; Rosie the Riveter; Guilty Parents) (born Mar. 3, 1897 – died Oct. 15, 1960; age 63) (Jack Townley 1930)
*Images are public domain or Creative Commons licensed & sourced via Wikimedia Commons, Vimeo, or Flickr, unless otherwise noted*