April 1st Birthdays
If you were born on April 1st you share a birthday with these famous people: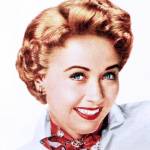 Jane Powell is 91 (nee Suzanne Lorraine Burce)
American singer, dancer and actress of stage, TV (Growing Pains) & movies (Seven Brides for Seven Brothers; Royal Wedding; Three Sailors and a Lady; Two Weeks with Love; A Date With Judy; Athena; Hit the Deck; The Female Animal; Deep in My Heart), born April 1, 1929. (Jane Powell 1954)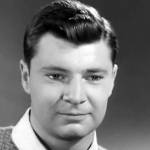 Don Hastings is 86 (nee Donald Francis Michael Hastings)
American singer, television screenwriter (Guiding Light; As The World Turns), and actor of TV (Bob Hughes on As The World Turns & Our Private World; The Edge of Night, Captain Video and His Video Rangers) and movies (Decoys), born April 1, 1934. (Don Hastings 1957 Decoy)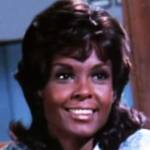 Ena Hartman is 85
American actress of TV (Katy Grant on Dan August; Ironside; Bonanza; The Farmer's Daughter; Star Trek; Adam-12; It Takes a Thief; Police Story; The Name of the Game; Tarzan; Profiles in Courage) and movies (Our Man Flint; Airport; Terminal Island), born April 1, 1935. (Ena Hartman 1970 Dan August)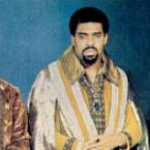 Rudolph Isley is 81
American singer for Rock and Roll Hall of Fame group The Isley Brothers (Shout Part 1; This Old Heart of Mine; It's Your Thing; I Turned You On; Love the One You're With; That Lady; Fight the Power), born April 1, 1939. (Ronald Isley 1969 Photo: T-Neck Records / Billboard)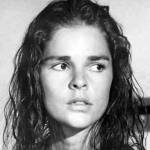 Ali MacGraw is 81 (nee Elizabeth Alice MacGraw)
American author, fashion model (Vogue), animal rights activist, actress of movies (Goodbye Columbus; Love Story; The Getaway; Players; Convoy), stage, and television (The Winds of War; Dynasty), born April 1, 1939. (Ali MacGraw 1972 The Getaway Photo: National General Pictures)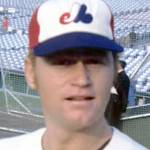 Rusty Staub is 76 (nee Daniel Joseph Staub)
American Major League Baseball player, MLB right fielder & first baseman (Montreal Expos, New York Mets, Detroit Tigers, Texas Rangers), 6-time MLB All-Star, member of the Canadian Baseball Hall of Fame, born April 1, 1944. (Rusty Staub 1969 Photo: Benoit Brouillette)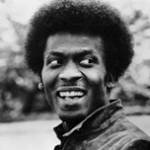 Jimmy Cliff is 72 (nee James Chambers)
Rock & Roll Hall of Fame Jamaican ska & reggae musician, singer (Reggae Nights; Hakuna Matata; Wonderful World Beautiful People; Wild World; I Can See Clearly Now), and movie actor (Club Paradise), born April 1, 1948. (Jimmy Cliff 1974 Photo: Island Records / Capitol Records)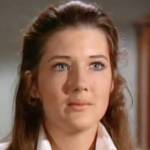 Annette O'Toole is 68
American singer-songwriter, dancer, actress of television (Nash Bridges; The Huntress; Smallville; Halt and Catch Fire; Bright Promise; Stand By Your Man) and movies (48 Hrs.; Superman III; King of the Gypsies), April 1, 1952. (Annette O'Toole 1970 Dan August Screenshot)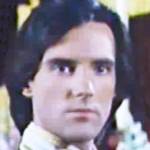 Michael Praed is 60 (nee Michael David Prince)
English actor of TV (Frank Clayton on Emmerdale; Prince Michael of Moldavia on Dynasty; Robin Hood; Crown Prosecutor; The Secret Adventures of Jules Verne) and movies (Nightflyers; Darkness Falls; This Town; Son of Darkness: To Die for II), born April 1, 1960. (Michael Praed 1985 Dynasty Promo: ABC)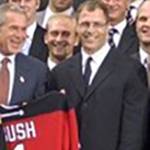 Scott Stevens is 56 (nee Ronald Scott Stevens)

Canadian Hockey Hall of Fame NHL defenceman (Washington Capitals; St. Louis Blues; New Jersey Devils), New Jersey Devils captain, and 2000 Conn Smythe Trophy winner (Stanley Cup Playoffs MVP), born April 1, 1964. (Scott Stevens 2003 Photo: Jennifer Smith / White House)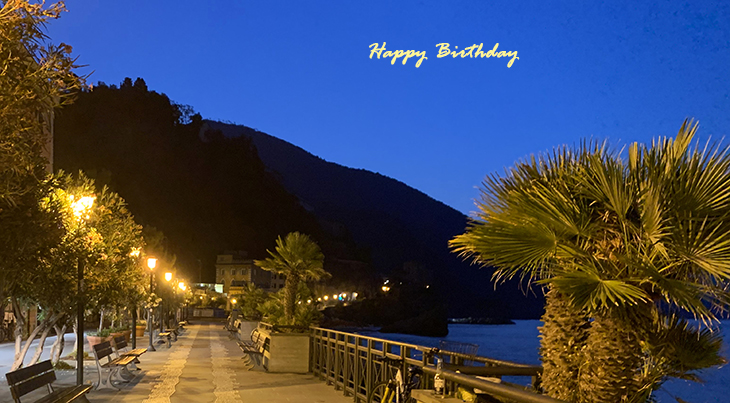 (Monterosso al Mare Sunrise, Cinque Terre National Park, Italy Photo: © 2019 Anita Hamilton)
Happy Birthday to everyone celebrating their birthday on April 1st!
And remembering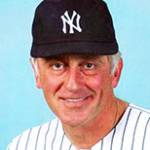 Phil Niekro (nee Philip Henry Niekro; "Knucksie")
American Baseball of Fame Major League Baseball knuckleball pitcher (Milwaukee Braves; New York Yankees; Cleveland Indians; Toronto Blue Jays; Atlanta Braves), 5-time Gold Glove winner, 1980 Roberto Clemente Award-winner, and 5-time MLB All Star (born Apr. 1, 1939 – died Dec. 26, 2020; age 81). Phil Niekro had cancer when he died. (Phil Niekro 1984 Photo: New York Yankees)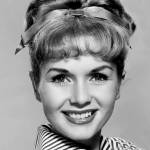 Debbie Reynolds (nee Mary  Frances Reynolds)
American movie actress (My Six Loves; Singin' in the Rain; Tammy and the Bachelor; How the West was Won; The Unsinkable Molly Brown; The Singing Nun; Susan Slept Here; Athena; The Tender Trap; I Love Melvin) (born Apr. 1, 1932 – died Dec. 28, 2016; age 84). Debbie Reynolds died of s a stroke. (Debbie Reynolds 1960s Photo: Pixabay)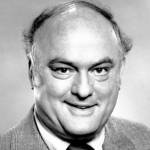 Gordon Jump (nee Alexander Gordon Jump)

American character actor of TV (Arthur Carlson on WKRP in Cincinnati & The New CKRP in Cincinnati; Lou Grant; Soap; Growing Pains; The Doris Day Show; The Partridge Family; Get Smart) and movies (born Apr. 1, 1932 – died Sept. 22, 2003; age 71).  Gordon Jump had pulmonary fibrosis and died of respiratory failure. (Gordon Jump 1978 Photo: CBS)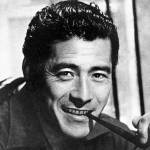 Toshiro Mifune

Japanese actor of movies (Seven Samurai; Inchon!; 1941; Winter Kills; Midway; Paper Tiger; Rashomon; Grand Prix; Hell in the Pacific; Red Sun; The Bushido Blade; The Challenge) and TV (Lord Yoshi Toranaga on Shōgun) (born Apr. 1, 1920 – died Dec. 24, 1997; age 77). Toshiro Mifune died of multiple organ failure. (Toshiro Mifune 1954 Photo: Eiga Sekai Publications, Inc.)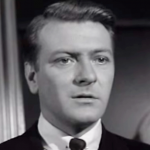 George Grizzard (nee George Cooper Grizzard Jr.)
Tony & Emmy Award-winning American actor of stage, TV (The Adams Chronicles; Law & Order), and movies (Advise & Consent; From the Terrace; Bachelor Party; Happy Birthday, Wanda June; Comes a Horseman; Seems Like Old Times) (born Apr. 1, 1928 – died Oct. 2, 2007; age 79). George Grizzard died of lung cancer. complications. (George Grizzard 1960 Thriller Screenshot)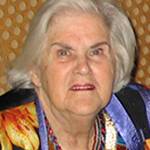 Anne McCaffrey
American-Irish Science Fiction Hall of Fame sci-fi and fantasy novelist (The White Dragon; Dragonriders of Pern series; Crystal Singer trilogy; Weyr Search; Dragonflight; Dragonquest; The Renegades of Pern; The Dolphins of Pern; Dragon's Kin; Sky Dragons) (born Apr. 1, 1926 – died Nov. 21, 2011; age 85). Anne McCaffrey died of a stroke. (Anne McCaffrey 2005 Photo: Anna Creech)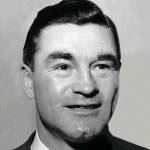 Ken Reardon (nee Kenneth Joseph Reardon)
Canadian Hockey Hall of Fame NHL defenceman with the Montreal Canadiens, NHL scout, farm team manager, and VP of the Montreal Canadiens, with 6 Stanley Cup wins (1946, 1956, 1957-1960) (born Apr. 1, 1921 – died Mar. 15, 2008; age 86). Cause of death for Ken Reardon is unknown. (Ken Reardon 1962 Montreal Canadiens Photo)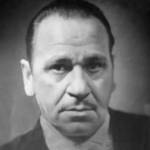 Wallace Beery
Academy Award-winning American movie actor (The Champ; The Last of the Mohicans; Robin Hood; Casey at the Bat; Stairs of Sand; Hell Divers; Soldiers of Fortune; The Mollycoddle; Grand Hotel; Tugboat Annie; China Seas; A Date With Judy; So Big) (born Apr. 1, 1885 – died Apr. 15, 1949; age 64). Wallace Beery died of a heart attack. (Wallace Beery 1933 Dinner at Eight Trailer)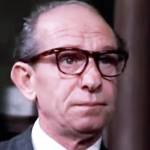 Ned Glass (nee Nusyn Glass)
Polish-American actor of TV (Bridget Loves Bernie; Julia; The Phil Silvers Show; Gunsmoke; Mr. Terrific; Please Don't Eat the Daisies; Trapper John, M.D.; The Fugitive; The Untouchables; Peter Gunn; Zane Grey Theater) and movies (Storm Warning; Experiment in Terror; The Bad and the Beautiful) (born Apr. 1, 1906 – died June 15, 1984; age 78). Ned Glass died after a long illness. (Ned Glass 1961 Charade)
*Images are public domain or Creative Commons licensed & sourced via Wikimedia Commons, Vimeo, or Flickr, unless otherwise noted*