August 20th Birthdays
If you were born on August 20th you share a birthday with these famous people: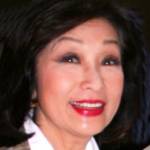 Connie Chung is 73 (nee Constance Yu-Hwa Chung)
Septuagenarian American TV newscaster (NBC News at Sunrise; CBS Evening News; ABC 20/20; CNN Connie Chung Tonight; MSNBC Weekends with Maury and Connie; ABC World News Tonight; NBC Nightly News) born August 20, 1946. (Connie Chung 2010 Photo: Philkon Phil Konstantin)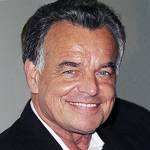 Ray Wise is 72 (nee Raymond Herbert Wise)

American actor of TV (Marvin on Fresh Off the Boat; Ian Ward on The Young and the Restless; Twin Peaks; Savannah; Reaper; Newsreaders; Days of Our Lives; Love of Life; 24; Dallas; Knots Landing), movies (RoboCop), and septuagenarian born August 20, 1947. (Ray Wise 2011 Photo: Michael Koschinski)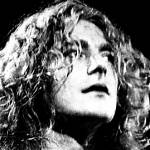 Robert Plant is 71
Grammy and Rock & Roll Hall of Fame English senior, musician, singer & songwriter for Led Zeppelin (Stairway to Heaven; All My Love; Immigrant Song; Ramble On; Whole Lotta Love), The Honeydrippers, & solo artist (Other Arms; Little by Little), born August 20, 1948. (Robert Plant 1970s Photo: Dina Regine)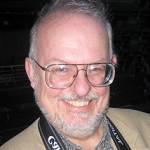 Greg Bear is 68 (nee Gregory Dale Bear)
American science fiction short story writer (The Wind from a Burning Woman), novelist (Blood Music; Dinosaur Summer; Vitals; City at the End of Time; Legacy; Eon; Queen of Angels; Moving Mars; The Forge of God; Darwin's Radio), and senior born August 20, 1951. (Greg Bear 2005 Photo: Geoffrey A. Landis)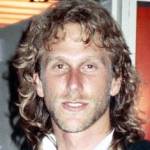 Peter Horton is 66

American senior, producer, director & actor of TV (Gary on Thirtysomething; The Geena Davis Show; Seven Brides for Seven Brothers; Brimstone; Grey's Anatomy; Six Degrees; Once and Again) and movies (Singles; Children of the Corn), born August 20, 1953. (Peter Horton 1988 Photo: Alan Light)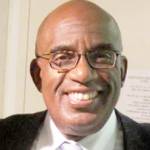 Al Roker is 65 (nee Albert Lincoln Roker Jr.)
American 60+ journalist, producer, actor, host & weatherman of radio, TV (The Al Roker Show; NBC's Today; NBC Nightly News; NBC News at Sunrise; Today Show; Weekend Today; My Life in Food), and mystery co-author (The Morning Show Murders), born August 20, 1954. (Al Roker 2012 Photo: Chuck129)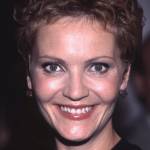 Joan Allen is 63
Tony Award-winning 60+ American actress of stage, movies (Nixon; Pleasantville; The Upside of Anger; Tucker: The Man and His Dream; The Contender; The Bourne Supremacy; The Crucible; Face/Off; Bonneville), & TV (The Killing), born August 20, 1956. (Joan Allen 2000 Photo: Jared Purdy)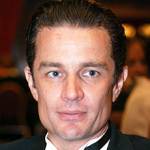 James Marsters is 57

American 55+ musician, singer, narrator & actor of stage, audiobooks (The Dresden Files series), TV (Spike on Buffy the Vampire Slayer & Angel; Smallville; Hawaii Five-0; Without a Trace; Runaways), & movies (P. S. I Love You), born August 20, 1962. (James Marsters 2006 Photo: Raven Underwood)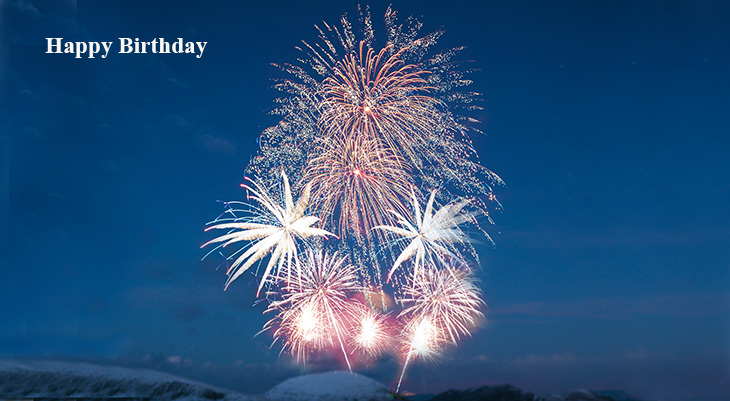 (Fireworks, Snowdonia National Park, Blaenau Ffestiniog, U.K. Photo: Simon Migaj via Unsplash)
Happy Birthday to everyone celebrating their birthday on August 20th!
And remembering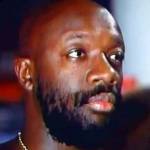 Isaac Hayes (nee Isaac Lee Hayes Jr.)
Grammy Award-winning American Rock & Roll Hall of Fame singer & songwriter (Soul Man; Do Your Thing), Academy Award-winning movie score composer (Theme From Shaft), and actor (Escape From New York; South Park) (born August 20, 1942 – died Aug. 10, 2008; age 65). Isaac Hayes was a stroke. (Isaac Hayes 1975 It Seemed Like A Good Idea At The Time)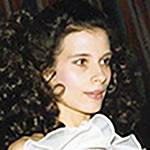 Theresa Saldana
Actress of TV (Rachel Scali on The Commish; All My Children; Santa Barbara; Nothing Sacred; Victims for Victims: The Theresa Saldana Story) and movies (Raging Bull; I Wanna Hold Your Hand; Defiance; Illusion Infinity; The Night Before) (born Aug. 20, 1954 – died June 6, 2016; age 61). Theresa Saldana died of pneumonia. (Theresa Saldana 1981 Photo: Jim Accordino)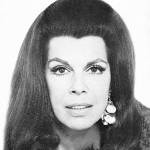 Jacqueline Susann
Best-selling American writer & novelist (Valley of the Dolls; Once is Not Enough; The Love Machine; Every Night, Josephine!; Dolores; Yargo), host & actress of stage, TV (The Morey Amsterdam Show; Jacqueline Susann's Open Door; Your Surprise Store) (born Aug. 20, 1918 – died Sept. 21, 1974; age 56). Jacqueline Susann died of lung cancer. (Jacqueline Susann 1970s Photo: Happyprince)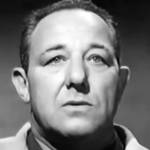 Alan Reed (nee Herbert Theodore Bergman; aka Teddy Bergman)
American character and voice over actor of radio, stage, TV (Fred Flintstone on The Flintstones; Duffy's Tavern; Mr. Adams and Eve) and movies (Viva Zapata!; Days of Glory; I, The Jury; Nob Hill; The Postman Always Rings Twice; Perfect Strangers; The Seniors) (born Aug. 20, 1907 – died June 14, 1977; age 68). Alan Reed died of a heart attack. (Alan Reed 1956 Time Table)
*Images are public domain or Creative Commons licensed & sourced via Wikimedia Commons, Vimeo, or Flickr, unless otherwise noted*