August 20th Birthdays
If you were born on August 20th you share a celebrity birthday with these famous people: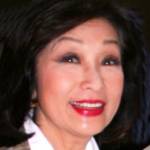 Connie Chung is 77 (nee Constance Yu-Hwa Chung; married Maury Povich)
American television newscaster (NBC News at Sunrise; CBS Evening News; ABC 20/20; CNN Connie Chung Tonight; MSNBC Weekends with Maury and Connie; ABC World News Tonight; NBC Nightly News; The View), born August 20, 1946. (Connie Chung 2010 Photo: Philkon Phil Konstantin)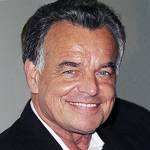 Ray Wise is 76 (nee Raymond Herbert Wise)

American actor of TV (Fresh Off the Boat; The Young and the Restless; Twin Peaks; Savannah; Reaper; Newsreaders; Days of Our Lives; Love of Life; 24; Dallas; Knots Landing; Mad Men; The Colbys) and movies (RoboCop; The Bronx Bull), born August 20, 1947. (Ray Wise 2011 Photo: Michael Koschinski)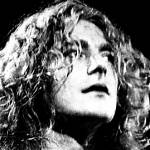 Robert Plant is 75
Grammy and Rock & Roll Hall of Fame English musician, singer & songwriter for Led Zeppelin (Stairway to Heaven; All My Love; Immigrant Song; Ramble On; Whole Lotta Love), The Honeydrippers, and solo artist (Other Arms; Little by Little), born August 20, 1948. (Robert Plant 1970s Photo: Dina Regine)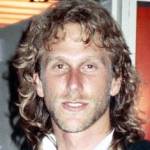 Peter Horton is 70 (ex of Michelle Pfeiffer)

American producer, director & actor of television (Gary on Thirtysomething; The Geena Davis Show; Seven Brides for Seven Brothers; Brimstone; Grey's Anatomy; Six Degrees; Once and Again) and movies (Singles; Children of the Corn), born August 20, 1953. (Peter Horton 1988 Photo: Alan Light)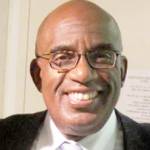 Al Roker is 69 (nee Albert Lincoln Roker Jr.; married Deborah Roberts)
American journalist, producer, actor, host & weatherman of radio, TV (The Al Roker Show; NBC's Today; NBC Nightly News; NBC News at Sunrise; Today Show; Weekend Today; My Life in Food), and mystery co-author (The Morning Show Murders), born August 20, 1954. (Al Roker 2012 Photo: Chuck129)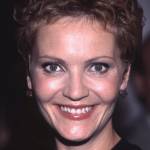 Joan Allen is 67 (ex of Peter Friedman)
Tony Award-winning American actress of stage, movies (Nixon; Pleasantville; The Upside of Anger; Tucker: The Man and His Dream; The Contender; Face/Off; The Bourne Supremacy; The Crucible; Bonneville; In Country; Hachi: A Dog's Tale), & TV (The Killing), born August 20, 1956. (Joan Allen 2000: Jared Purdy)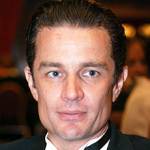 James Marsters is 61

American  musician, singer, narrator & actor of stage, audiobooks (The Dresden Files series), TV (Spike on Buffy the Vampire Slayer & Angel; Smallville; Hawaii Five-0; Without a Trace; Runaways), & movies (P. S. I Love You), born August 20, 1962. (James Marsters 2006 Photo: Raven Underwood)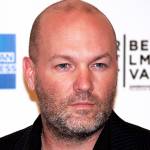 Fred Durst is 53 (nee William Frederick Durst)
American music video & film producer and director (The Longshots; The Fanatic), songwriter, rapper & lead singer of Limp Bizkit (Take a Look Around; Rollin' [Air Raid Vehicle]; Counterfeit; Re-Arranged; My Way; Nookie; Break Stuff), born on August 20, 1970. (Fred Durst 2008 Photo: David Shankbone)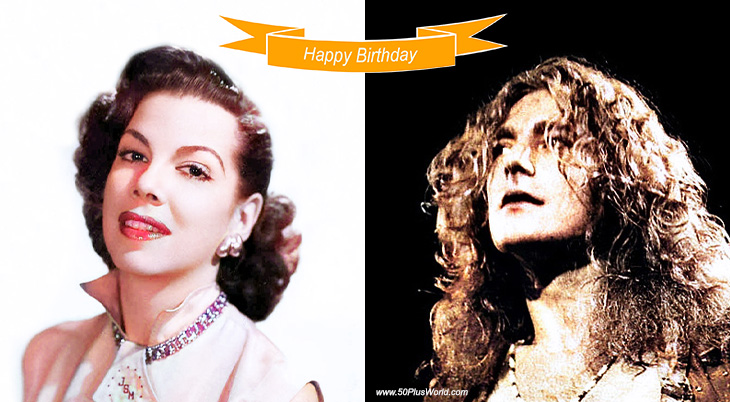 (Jacqueline Susann 1951: Bruno of Hollywood  [colorized] | Robert Plant: Dina Regine [colorized])
Happy Birthday to everyone celebrating their birthday on August 20th!
Remember These August 20th Famous Birthdays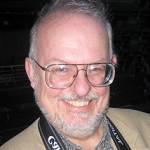 Greg Bear (nee Gregory Dale Bear)
American science fiction short story writer (The Wind from a Burning Woman; Tangents; Heads) and novelist (Blood Music; Dinosaur Summer; Vitals; City at the End of Time; Legacy; Eon; Queen of Angels; Moving Mars; The Forge of God; Darwin's Radio; Hull Zero Three) (born Aug. 20, 1951 – died Nov. 19, 2022; age 71). (Greg Bear 2005 Photo: Geoffrey A. Landis)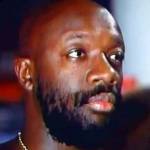 Isaac Hayes (nee Isaac Lee Hayes Jr.)
Grammy Award-winning American Rock & Roll Hall of Fame singer & songwriter (Soul Man; Do Your Thing), Academy Award-winning movie score composer (Theme From Shaft), and actor (Escape From New York; South Park) (born Aug. 20, 1942 – died Aug. 10, 2008; age 65). Isaac Hayes died of a stroke. (Isaac Hayes 1975 It Seemed Like A Good Idea At The Time)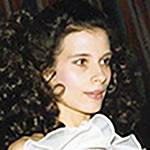 Theresa Saldana
American actress of TV (Rachel Scali on The Commish; All My Children; Santa Barbara; Nothing Sacred; Victims for Victims: The Theresa Saldana Story) and movies (Raging Bull; I Wanna Hold Your Hand; Defiance; Illusion Infinity; The Night Before) (born Aug. 20, 1954 – died June 6, 2016; age 61). Theresa Saldana died of pneumonia. (Theresa Saldana 1981 Photo: Jim Accordino)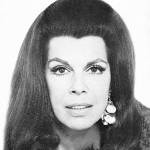 Jacqueline Susann (nee Jacqueline Susan; married Irving Mansfield)
Best-selling American writer & novelist (Valley of the Dolls; Once is Not Enough; The Love Machine; Every Night, Josephine!; Dolores; Yargo), host & actress of TV (The Morey Amsterdam Show; Jacqueline Susann's Open Door; Your Surprise Store) (born Aug. 20, 1918 – died Sept. 21, 1974; age 56). Jacqueline Susann died of lung cancer. (Jacqueline Susann '70s: Happyprince)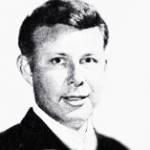 Jim Reeves (nee James Travis Reeves; "Gentleman Jim")
Country Music Hall of Fame American singer-songwriter (He'll Have to Go; Bimbo; Four Walls; Mexican Joe; I Guess I'm Crazy; This is It; Is It Really Over?; Distant Drums; Blue Side of Lonesome; I Won't Come in While He's There; Blue Boy; Home; Losing Your Love; Welcome to My World) (born Aug. 20, 1923 – died July 31, 1964; age 40). Jim Reeves died in a plane crash. (Jim Reeves 1958)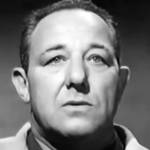 Alan Reed (nee Herbert Theodore Bergman; aka Teddy Bergman)
American character and voice over actor of radio, stage, TV (Fred Flintstone on The Flintstones; Duffy's Tavern; Mr. Adams and Eve) and movies (Viva Zapata!; Days of Glory; I, The Jury; Nob Hill; The Postman Always Rings Twice; Perfect Strangers; The Seniors) (born Aug. 20, 1907 – died June 14, 1977; age 68). Alan Reed died of a heart attack. (Alan Reed 1956 Time Table)
*Images are public domain or Creative Commons licensed & sourced via Wikimedia Commons, Vimeo, or Flickr, unless otherwise noted*