July 23rd Birthdays
If you were born on July 23rd you share a birthday with these famous people: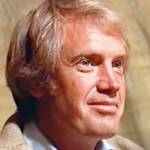 Ronny Cox is 82 (nee Daniel Ronald Cox)

American singer-songwriter, actor of television (St. Elsewhere; Stargate SG-1; The Agency; Spencer; Cop Rock; Nashville; Apple's Way), movies (Deliverance; Bound for Glory; Gray Lady Down; The Onion Field; Beverly Hills Cop; RoboCop; Total Recall), born July 23, 1938. (Ronny Cox 1978 Harper Valley P.T.A.)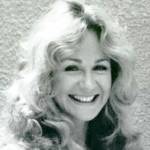 Belinda Montgomery is 70
Canadian-American actress of television (Katherine Howser on Doogie Howser, M.D.; Aaron's Way; Man From Atlantis; Miami Vice; Medical Center) and movies (The Other Side of the Mountain: Part II; Breaking Point; The Todd Killings; Blackout), born July 23, 1950. (Belinda Montgomery 1980 Photo: ABC)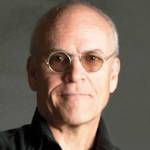 Ian Thomas is 70
Canadian author (Bequest), rock & roll musician, singer, songwriter (Painted Ladies; Hold On; The Runner; Strange Brew; Chains; Levity), narrator & actor of movies and TV (Dougie Franklin on The Red Green Show; Take a Look), born July 23, 1950. (Ian Thomas Photo: By permission of IanThomas.ca)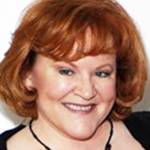 Edie McClurg is 69
American singer, comedian, and actress of television (Mrs. Patty Poole on Valerie; Tony Orlando and Dawn; Harper Valley P.T.A.; Small Wonder; Life With Louie; 7th Heaven) and movies (Carrie; Mr. Mom; Planes, Trains & Automobile), born July 23, 1951. (Edie McClurg 2007 Photo: John Mueller) 
Terry Davis is 69
American actress of television (Stacey Winthrop on Another World; April Cavanaugh Scott on The Edge of Night; Madeline Capwell Laurent on Santa Barbara; Hillary Nichols on Sunset Beach; The Sandglass), movies (Till There Was You), born July 23, 1951.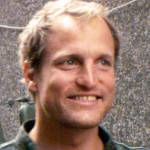 Woody Harrelson is 59 (nee Woodrow Tracy Harrelson)

Emmy Award-winning American actor of TV (Woody Boyd on Cheers; True Detective) and movies (White Men Can't Jump; The Hunger Games; Three Billboards Outside Ebbing, Missouri; Indecent Proposal; The Cowboys), born July 23, 1961. (Woody Harrelson 1996 Photo: SPC Andrew McGalliard / DoD)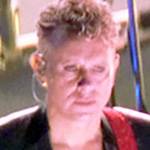 Martin Gore is 59
English composer, musician, songwriter & singer for Depeche Mode (Strangelove; Neve Let Me Down Again; Everything Counts; Personal Jesus; Master and Servant; People are People; Enjoy the Silence; Policy of Truth), born July 23, 1961. (Martin Gore 2010 Photo: www.flicker.com/people/closeto94)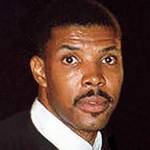 Eriq La Salle is 58
American producer, director, screenwriter, and actor of TV (Dr. Peter Benton on ER; Mike Rivers on One Life to Live; The Human Factor; Chicago P.D.; The Night Shift; Under the Dome) and movies (Coming to America; The Salton Sea; Jacob's Ladder), born July 23, 1962. (Eriq La Salle 1995 Photo: Alan Light)
Greg Best is 56 (nee Gregory Alan Best)
American-New Zealander show jumping equestrian competitor, 2-time 1988 Seoul, South Korea Summer Olympic Games silver medalist on Gem Twist (individual & team show jumping), 6-time World Cup winner, and New Zealand National Show Jumping coach, born July 23, 1964.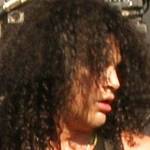 Slash is 55 (nee Saul Hudson)
British-American songwriter and guitarist for Rock & Roll Hall of Fame band Guns N' Roses (Sweet Child o' Mine; November Rain; Live and Let Die; Patience; Paradise City; Welcome to the Jungle), and Velvet Revolver (Slither; Fall to Pieces), born July 23, 1965. (Slash 2005 Photo: Andrejk)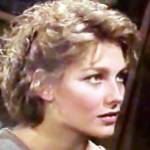 Beth Ehlers is 52
American actress of TV (Harley Cooper Spaulding on Guiding Light; Taylor Thompson on All My Children; The Best of Times; River Ridge) and movies (The Hunger; Hiding Out; In Defense of Kids; Family Reunion), born July 23, 1968. (Beth Ehlers 1989 Guiding Light Promo: ABC)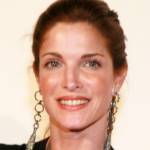 Stephanie Seymour is 52

American model (Sports Illustrated; Playboy), actress of Guns N' Roses music videos (November Rain; Don't Cry), & movies (Pollock), & author (Stephanie Seymour's Beauty Secrets for Dummies), born July 23, 1968. (Stephanie Seymour 2008 Photo: JeremiahGarcia)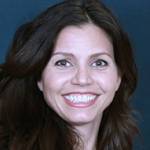 Charisma Carpenter is 51
American host & actress of TV (Cordelia Chase on Buffy the Vampire Slayer & Angel; Veronica Mars; The Lying Game; Charmed; Miss Match; Malibu Shores; Surviving Evil) and films (The Expendables 2; A Horse Tale; Girl in Woods), born July 23, 1970. (Charisma Carpenter 2010 Photo: Alex Archambault)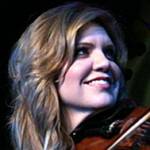 Alison Krauss is 49
Grammy Award-winning American musician (violin / fiddle), record producer, bluegrass and country music soprano singer with Union Station (Buy Me a Rose; When You Say Nothing At All; Baby Now That I've Found You), born July 23, 1971. (Alison Krauss 2007 Photo: Filberthockey at en.wikipedia)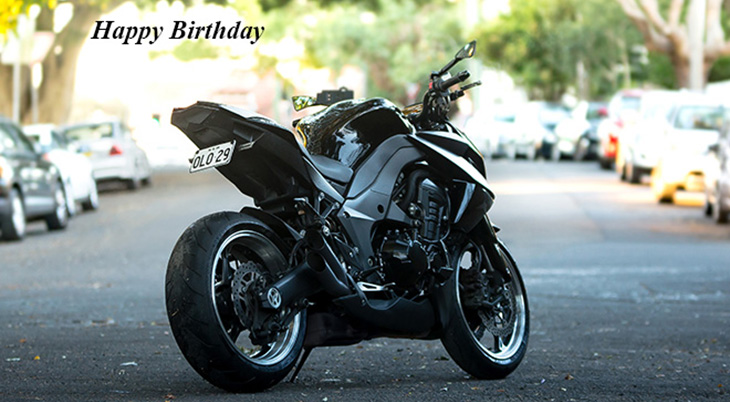 (Motorcycle Photo: Baptiste C David via Unsplash)
Happy Birthday to everyone celebrating their birthday on July 23rd!
And remembering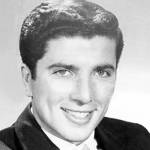 Bert Convy (nee Bernard Whalen Convy)
American comedian, producer (Burt and Bert Productions), host and actor of TV (Glenn Hamilton on Love of Life; The Snoop Sisters; Win, Lose or Draw; Super Password; Tattletales; 3rd Degree; Match Game) and movies (Semi-Tough; Hero at Large; Cannonball Run) (born July 23, 1933 – died July 15, 1991; age 57. Bert Convy died of brain cancer. (Bert Convy 1957 Photo: ABC)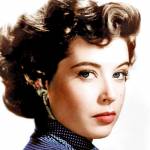 Gloria Dehaven
American singer and actress on stage, TV (All My Children; Mary Hartman, Mary Hartman; Bess Shelby on Ryan's Hope), and in movies (Broadway Rhythm; Two Girls and a Sailor; Step Lively; Summer Holiday; Out to Sea) (born July 23, 1925 – died July 30, 2016; age 91). Gloria DeHaven had a stroke a few months before her death. (Gloria DeHaven Photo: Colorized by Pierre Tourigny)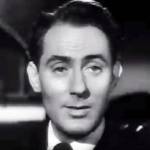 Michael Wilding
English actor of stage, TV, and movies (An Ideal Husband; Under Capricorn; Stage Fright; The Law and the Lady; Torch Song; The Glass Slipper; The Scarlet Coat), second husband of Elizabeth Taylor (born July 23, 1912 – died July 8, 1979; age 66). Michael Wilding died of head injures after a fall due to an epileptic seizure. (Michael Wilding 1950 Stage Fright Movie Trailer)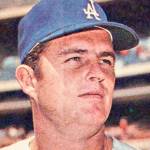 Don Drysdale (nee Donald Scott Drysdale)
Baseball Hall of Fame American MLB pitcher for the Brooklyn / Los Angeles Dodgers (1956-1969), 9-time MLB All-Star and 3-time World Series Champion (1959, 1963, 1965), 1962 Cy Young Award winner, baseball & sports broadcaster (born July 23, 1936 – died July 3, 1993; age 56). Don Drysdale died of a heart attack. (Don Drysdale 1960s Photo: Ted Van Pelt)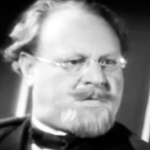 Emil Jannings (nee Theodor Friedrich Emil Janenz)

German-Austrian movie actor, first actor to win an Academy Award (1929) (The Way of All Flesh; The Last Command; Madame DuBarry; Quo Vadis; The Blue Angel; Sins of the Fathers, Street of Sin; The Merry Monarch), and Nazi sympathizer (born July 23, 1884 – died Jan. 2, 1950; age 65). Cause of death for Emil Jannings was liver cancer. (Emil Jannings 1930 The Blue Angel)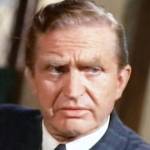 Karl Swenson

American actor of radio, stage, TV (Lars Hanson on Little House on the Prairie; The Inner Flame; Lassie; The Edge of Night; Gunsmoke), and movies (The Hanging Tree; Brighty of the Grand Canyon; North to Alaska; Flaming Star; The Birds) (born July 23, 1908 – died Oct. 8, 1978; age 70). Cause of death for Karl Swenson was a heart attack. (Karl Swenson 1966 12 O'Clock High)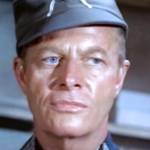 Kurt Kreuger
German actor of TV (77 Sunset Strip; Perry Mason; Wonder Woman; Get Smart; Combat!) and movies (The Spider; Sentimental Journey; Unfaithfully Yours; The Enemy Below; Paris Underground; Spy Hunt; The Dark Corner; None Shall Escape; The Missing Scientists) (born July 23, 1916 – died July 12, 2006; age 89). Kurt Kreuger died after a stroke. (Kurt Kreuger 1966 12 O'Clock High)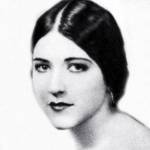 Aileen Pringle (nee Aileen Bisbee)
American film actress (Three Weeks; Stolen Moments; Love Past Thirty; Soldiers and Women; Murder at Midnight; Puttin' on the Ritz; Wall Street; A Thief in Paradise; Jane Eyre; Tea for Three; The Age of Consent; The Great Deception) (born July 23, 1895 – died Dec. 16, 1989; age 94). Cause of death for Aileen Pringle is unknown. (Aileen Pringle 1923 Photo: Edwin Bower Hesser)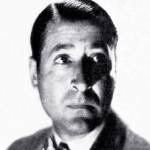 Arthur Treacher
English announcer & actor of TV (The Merv Griffin Show; The Beverly Hillbillies) & films (Thank You, Jeeves; Mary Poppins; Battle of Paris; The Key; No More Ladies; Brother Rat and a Baby), Arthur Treacher's Fish and Chips restaurants inspiration (born July 23, 1894 – died Dec. 14, 1975; age 81). Arthur Treacher died of cardiovascular disease. (Arthur Treacher 1935 Photo: Universal Weekly)
*Images are public domain or Creative Commons licensed & sourced via Wikimedia Commons, Vimeo, or Flickr, unless otherwise noted*