July 23rd Birthdays
If you were born on July 23rd you share a celebrity birthday with these famous people: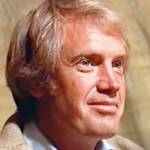 Ronny Cox is 84 (nee Daniel Ronald Cox)

American singer-songwriter, actor of television (St. Elsewhere; Stargate SG-1; The Agency; Spencer; Cop Rock; Nashville; Apple's Way), movies (Deliverance; Bound for Glory; Gray Lady Down; The Onion Field; Beverly Hills Cop; RoboCop; Total Recall), born July 23, 1938. (Ronny Cox 1978 Harper Valley P.T.A.)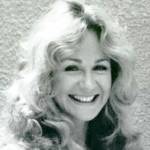 Belinda Montgomery is 72
Canadian-American actress of television (Katherine Howser on Doogie Howser, M.D.; Aaron's Way; Man From Atlantis; Miami Vice; Medical Center) and movies (The Other Side of the Mountain: Part II; Breaking Point; The Todd Killings; Blackout), born July 23, 1950. (Belinda Montgomery 1980 Photo: ABC)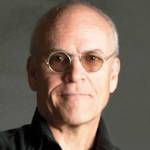 Ian Thomas is 72
Canadian author (Bequest), rock & roll musician, singer, songwriter (Painted Ladies; Hold On; The Runner; Strange Brew; Chains; Levity), narrator & actor of movies and TV (Dougie Franklin on The Red Green Show; Take a Look), born July 23, 1950. (Ian Thomas Photo: By permission of IanThomas.ca)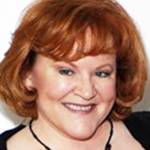 Edie McClurg is 71
American singer, comedian, and actress of television (Mrs. Patty Poole on Valerie; Tony Orlando and Dawn; Harper Valley P.T.A.; Small Wonder; Life With Louie; 7th Heaven) and movies (Carrie; Mr. Mom; Planes, Trains & Automobile), born July 23, 1951. (Edie McClurg 2007 Photo: John Mueller)
Terry Davis is 71
American actress of television (Stacey Winthrop on Another World; April Cavanaugh Scott on The Edge of Night; Madeline Capwell Laurent on Santa Barbara; Hillary Nichols on Sunset Beach; The Sandglass), movies (Till There Was You), born July 23, 1951.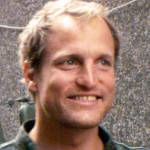 Woody Harrelson is 61 (nee Woodrow Tracy Harrelson)

Emmy Award-winning American actor of TV (Woody Boyd on Cheers; True Detective) and movies (White Men Can't Jump; The Hunger Games; Three Billboards Outside Ebbing, Missouri; Indecent Proposal; The Cowboys), born July 23, 1961. (Woody Harrelson 1996 Photo: SPC Andrew McGalliard / DoD)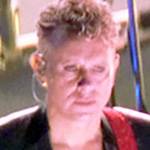 Martin Gore is 61
English composer, musician, songwriter & singer for Depeche Mode (Strangelove; Neve Let Me Down Again; Everything Counts; Personal Jesus; Master and Servant; People are People; Enjoy the Silence; Policy of Truth), born July 23, 1961. (Martin Gore 2010 Photo: www.flicker.com/people/closeto94)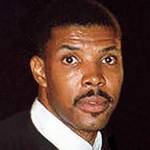 Eriq La Salle is 60
American producer, director, screenwriter, and actor of TV (Dr. Peter Benton on ER; Mike Rivers on One Life to Live; The Human Factor; Chicago P.D.; The Night Shift; Under the Dome) and movies (Coming to America; The Salton Sea; Jacob's Ladder), born July 23, 1962. (Eriq La Salle 1995 Photo: Alan Light)
Greg Best is 58 (nee Gregory Alan Best)
American-New Zealander show jumping equestrian competitor, 2-time 1988 Seoul, South Korea Summer Olympic Games silver medalist on Gem Twist (individual & team show jumping), 6-time World Cup winner, and New Zealand National Show Jumping coach, born July 23, 1964.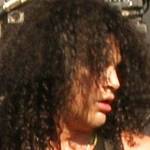 Slash is 57 (nee Saul Hudson)
British-American songwriter, guitarist for Rock & Roll Hall of Fame band Guns N' Roses (Sweet Child o' Mine; November Rain; Live and Let Die; Patience; Paradise City; Welcome to the Jungle; Knockin' on Heaven's Door) & Velvet Revolver (Slither; Fall to Pieces), born July 23, 1965. (Slash 2005: Andrejk)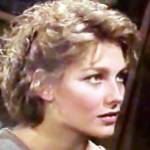 Beth Ehlers is 54
American actress of web/TV (Harley Cooper Spaulding on Guiding Light; Taylor Thompson on All My Children; The Best Times; River Ridge; Forever and a Way) and movies (The Hunger; Hiding Out; In Defense of Kids; Family Reunion), born July 23, 1968. (Beth Ehlers 1989 Guiding Light Promo: ABC)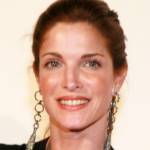 Stephanie Seymour is 54

American model (Sports Illustrated; Playboy), actress of Guns N' Roses music videos (November Rain; Don't Cry), & movies (Pollock; Sunny Side Up), & author (Stephanie Seymour's Beauty Secrets for Dummies), born July 23, 1968. (Stephanie Seymour 2008 Photo: JeremiahGarcia)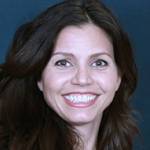 Charisma Carpenter is 52
American host & actress of TV (Cordelia Chase on Buffy the Vampire Slayer & Angel; Veronica Mars; The Lying Game; Charmed; Miss Match; Malibu Shores; Surviving Evil) and films (The Expendables 2; A Horse Tale; Girl in Woods), born July 23, 1970. (Charisma Carpenter 2010 Photo: Alex Archambault)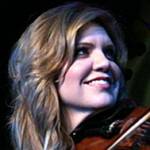 Alison Krauss is 51
Grammy Award-winning American musician (violin / fiddle), record producer, bluegrass and country music soprano singer with Union Station (Buy Me a Rose; When You Say Nothing At All; Baby Now That I've Found You), born July 23, 1971. (Alison Krauss 2007 Photo: Filberthockey at en.wikipedia)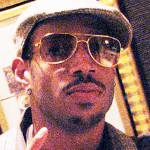 Marlon Wayans is 50
American screenwriter, producer & actor of TV (The Wayans Bros; In Living Color; Marlon) and films (Requiem for a Dream; Senseless; The Sixth Man; The Ladykillers; Scary Movie 2; Above the Rim; White Chicks; The Heat; G.I. Joe: The Rise of Cobra), born July 23, 1972. (Marlon Wayans 2007 Photo: Dseow)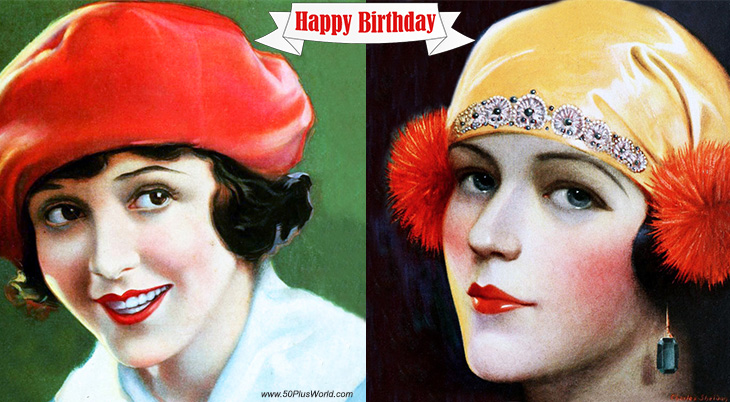 (Florence Vidor 1923: E. Dahl | Aileen Pringle 1925: Charles Sheldon)
Happy Birthday to everyone celebrating their birthday on July 23rd!
Remember These July 23rd Famous Birthdays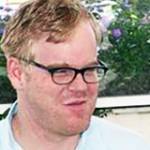 Philip Seymour Hoffman (nee Philip Hoffman)
Academy Award-winning American director, producer & actor of stage, TV, & films (Capote; Doubt; Charlie Wilson's War; The Master; Happiness; State and Main; Patch Adams; Magnolia; The Talented Mr. Ripley; Punch-Drunk Love; Moneyball) (born July 23, 1967 – died Feb. 2, 2014; age 46). Philip Seymour Hoffman died of a drug overdose. (Philip Seymour Hoffman 2002: Rita Molnar)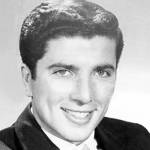 Bert Convy (nee Bernard Whalen Convy)
American comedian, producer (Burt and Bert Productions), host and actor of TV (Glenn Hamilton on Love of Life; The Snoop Sisters; Win, Lose or Draw; Super Password; Tattletales; 3rd Degree; Match Game) and movies (Semi-Tough; Hero at Large; Cannonball Run) (born July 23, 1933 – died July 15, 1991; age 57. Bert Convy died of brain cancer. (Bert Convy 1957 Photo: ABC)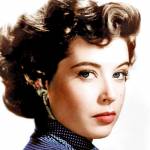 Gloria Dehaven
American singer and actress on stage, TV (All My Children; Mary Hartman, Mary Hartman; Bess Shelby on Ryan's Hope), and in movies (Broadway Rhythm; Two Girls and a Sailor; Step Lively; Summer Holiday; Out to Sea) (born July 23, 1925 – died July 30, 2016; age 91). Gloria DeHaven had a stroke a few months before her death. (Gloria DeHaven Photo: Colorized by Pierre Tourigny)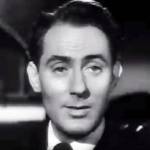 Michael Wilding (second husband of Elizabeth Taylor)
English actor of stage, TV, & films (An Ideal Husband; Under Capricorn; The Law and the Lady; Torch Song; The Glass Slipper; Breakout; The Scarlet Coat; The Lady with a Lamp; Spring in Park Lane; Dear Octopus; Her Man Gilbey),(born July 23, 1912 – died July 8, 1979; age 66). Michael Wilding died of head injures after an epileptic seizure. (Michael Wilding 1950 Stage Fright Trailer)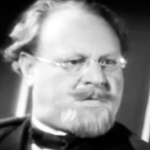 Emil Jannings (nee Theodor Friedrich Emil Janenz)

German-Austrian movie actor, first actor to win an Academy Award (1929) (The Way of All Flesh; The Last Command; Madame DuBarry; Quo Vadis; The Blue Angel; Sins of the Fathers, Street of Sin; The Merry Monarch; The Patriot; Faust), and Nazi sympathizer (born July 23, 1884 – died Jan. 2, 1950; age 65). Emil Jannings died of liver cancer. (Emil Jannings 1930 The Blue Angel)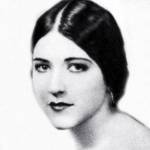 Aileen Pringle (nee Aileen Bisbee)
American actress of silent films (Wildfire; Three Weeks; Stolen Moments; Tea for Three; The Great Deception) & classic movies (Soldiers and Women; Murder at Midnight; Wall Street; Puttin' on the Ritz; Love Past Thirty; Jane Eyre; The Age of Consent;  She's No Lady; The Last of Mrs. Cheyney) (born July 23, 1895 – died Dec. 16, 1989; age 94). (Aileen Pringle 1923: Edwin Bower Hesser)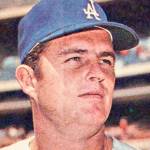 Don Drysdale (nee Donald Scott Drysdale)
Baseball Hall of Fame American MLB pitcher for the Brooklyn / Los Angeles Dodgers (1956-1969), 9-time MLB All-Star and 3-time World Series Champion (1959, 1963, 1965), 1962 Cy Young Award winner, baseball & sports broadcaster (born July 23, 1936 – died July 3, 1993; age 56). Don Drysdale died of a heart attack. (Don Drysdale 1960s Photo: Ted Van Pelt)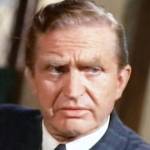 Karl Swenson

American actor of radio, stage, TV (Lars Hanson on Little House on the Prairie; The Inner Flame; Lassie; The Edge of Night; Gunsmoke), and movies (The Hanging Tree; Brighty of the Grand Canyon; North to Alaska; Flaming Star; The Birds) (born July 23, 1908 – died Oct. 8, 1978; age 70). Cause of death for Karl Swenson was a heart attack. (Karl Swenson 1966 12 O'Clock High)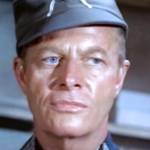 Kurt Kreuger
German actor of TV (77 Sunset Strip; Perry Mason; Wonder Woman; Get Smart; Combat!) and movies (The Spider; Sentimental Journey; Unfaithfully Yours; The Enemy Below; Paris Underground; Spy Hunt; The Dark Corner; None Shall Escape; The Missing Scientists) (born July 23, 1916 – died July 12, 2006; age 89). Kurt Kreuger died after a stroke. (Kurt Kreuger 1966 12 O'Clock High)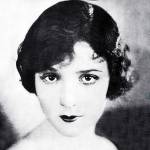 Florence Vidor (nee Florence Cobb; m.  King Vidor & Jascha Heifetz)
American actress & silent film star (Hail the Woman; Doomsday; The Grand Duchess and the Waiter; The Magnificent Flirt; Sea Horses; The Marriage Circle; You Never Know Women; The Enchanted Hill; Are Parents People?; Husbands and Lovers; The Trouble With Wives; Chinatown Nights) (born July 23, 1895 – died Nov. 3, 1977; age 82). (Florence Vidor 1925: Pictures and the Picturegoer)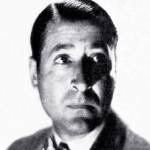 Arthur Treacher
English announcer & actor of TV (The Merv Griffin Show; The Beverly Hillbillies) & films (Thank You, Jeeves; Mary Poppins; Battle of Paris; The Key; Let's Live Tonight; No More Ladies; Brother Rat and a Baby; The Daring Young Man), Arthur Treacher's Fish and Chips restaurants namesake (born July 23, 1894 – died Dec. 14, 1975; age 81). (Arthur Treacher 1935: Universal Weekly)
*Images are public domain or Creative Commons licensed & sourced via Wikimedia Commons, Vimeo, or Flickr, unless otherwise noted*