November 22nd Birthdays
If you were born on November 22nd, you share a celebrity birthday with these famous people: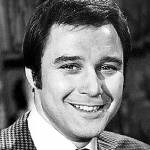 Michael Callan is 86 (nee Martin Harris Calinieff)

American actor of television (Occasional Wife; Superboy; One Life to Live; The F.B.I.; Fantasy Island), movies (Cat Ballou; Gidget Goes Hawaiian; The Flying Fontaines; Because They're Young; Bon Voyage!; The Interns; The Cat and the Canary), born November 22, 1935. (Michael Callan 1970 Photo: ABC TV)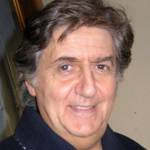 Tom Conti is 80 (nee Thomas Antonio Conti)
Tony Award-winning Scottish actor of stage, TV, and movies (Reuben, Reuben; American Dreamer; Shirley Valentine; Miracles; The Duellists; Merry Christmas Mr. Lawrence; The Dark Knight Rises; The Siege of Venice), born November 22, 1941. (Tom Conti 2007 Photo: Contains Mild Peril at English Wikipedia)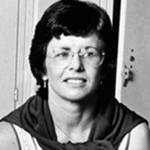 Billie Jean King is 78
International Tennis Hall of Fame retired American pro tennis player (39 Grand Slam titles 1965-1980), 1966 #1 ranked women's tennis player, 1973 Battle of the Sexes winner vs Bobby Riggs, born November 22, 1943. (Billie Jean King 1978 Photo: ©Lynn Gilbert)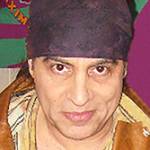 Steven Van Zandt  is 71 ("Little Steven"; "Miami Steve")
American singer, songwriter, Rock & Roll Hall of Fame guitarist with Bruce Springsteen and the E Street Band (Tenth Avenue Freeze-Out; Glory Days; Born to Run), & actor (The Sopranos; Lilyhammer), born November 22, 1950. (Steven Van Zandt 2007 Photo: Glassdude at English Wikipedia)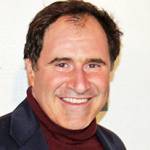 Richard Kind is 65
American actor of TV (Paul Lassiter on Spin City; Dr. Mark Devanow on Mad About You; Curb Your Enthusiasm; The Carol Burnett Show; Scrubs; Gotham; Luck; The Commish) and movies (Clifford; Bewitched; Argo; Hacks), born November 22, 1956. (Richard Kind 2007 Photo: David Shankbone)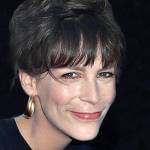 Jamie Lee Curtis is 63
American actress of TV (Hannah Miller on Anything But Love; Operation Petticoat; NCIS) and movies (Halloween; Trading Places; True Lies; A Fish Called Wanda; Forever Young; Blue Steel; My Girl; Grandview, U.S.A.; Freaky Friday), born November 22, 1958. (Jamie Lee Curtis 1989 Photo: Alan Light)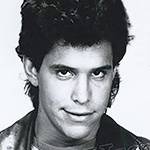 Brian Robbins is 58 (nee Brian Levine)
American movie & TV actor (Eric Mardian on Head of the Class; Da Vinci's War), founder of Awesomeness TV, screenwriter, director & producer of movies (Wild Hogs) and TV (One Tree Hill; Smallville; Arli$$), born November 22, 1963. (Brian Robbins 1986 Head of the Class Photo: ABC / Warner Bros. TV)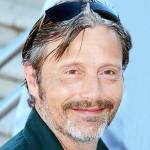 Mads Mikkelsen is 56
Danish gymnast, dancer & actor of TV (Dr. Hannibal Lecter on Hannnibal) and movies (Casino Royale; King Arthur; The Three Musketeers; At Eternity's Gate; A Royal Affair; Doctor Strange; Clash of the Titans; Rogue One: A Star Wars Story), born November 22, 1965. (Mads Mikkelsen 2014 Photo: Georges Biard)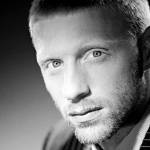 Boris Becker is 54
International Tennis Hall of Fame West German pro tennis player, winner of 6 Grand Slam singles titles (2x Australian Open, 3x Wimbledon; US Open), 1989 ITF World Champion & ATP Player of the Year, born November 22, 1967. (Boris Becker 1990s Photo: Studio Harcourt Paris)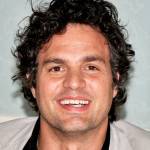 Mark Ruffalo is 54
American producer & actor of TV and movies (Windtalkers; In the Cut; 13 Going on 30; Zodiac; Just Like Heaven; Reservation Road; Shutter Road; Date Night; The Avengers; Now You See Me; Foxcatcher; The Kids Are All Right), born November 22, 1967. (Mark Ruffalo 2009 Photo: Raffi Asdourian)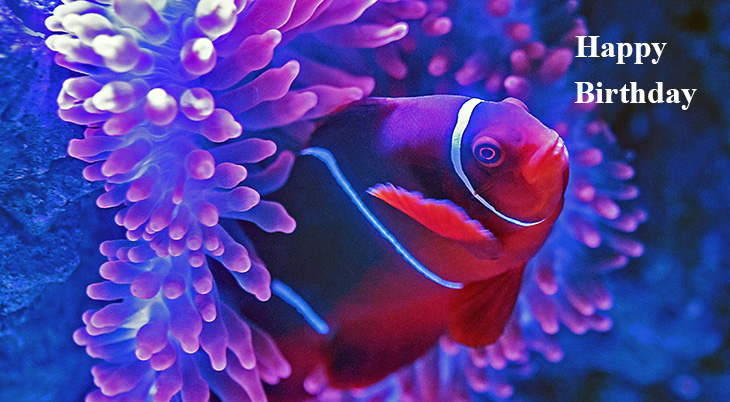 (Clownfish at Cairns Aquarium, Cairns City, Australia Photo by David Clode via Unsplash)
Happy Birthday to everyone celebrating their birthday on November 22nd!
Remember These November 22nd Famous Birthdays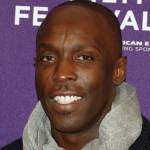 Michael Kenneth Williams (aka Michael K. Williams)
American actor of TV (Omar Little on The Wire; Chalky White on Boardwalk Empire; Hap and Leonard; Lovecraft Country) & films (12 Years a Slave; MugShot; Addicts; Bullet; The Red Sea Diving Resort; Critical Thinking; Life During Wartime; Broke Even; Gone Baby Gone; Assassin's Creed) (born Nov. 22, 1966 – died Sept. 6, 2021; age 54). (Michael K. Williams 2012: David Shankbone)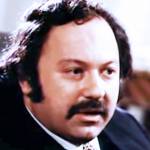 Allen Garfield (nee Allen Goorwitz)
American actor of stage, TV (Chicago Hope; Serpico) and movies (Teachers; The Brink's Job; Gable and Lombard; The Front Page; The Candidate; Continental Divide; The Majestic; The Black Stallion Returns; The Stunt Man; Irreconcilable Differences) (born Nov. 22, 1939 – died Apr. 7, 2020; age 80). Allen Garfield died of COVID-19. (Allen Garfield 1973 The Marcus-Nelson Murders)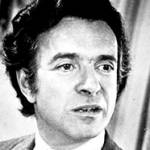 Arthur Hiller
Canadian-American director of TV (The Barbara Stanwyck Show; Route 66; Thriller; Gunsmoke; Perry Mason; The Rifleman) & movies (Miracle of the White Stallions; The Hospital; Plaza Suite, Love Story; Silver Streak; Teachers; The Babe; See No Evil, Hear No Evil) (born Nov. 22, 1923 – died Aug. 17, 2016; age 92). Arthur Hiller died of natural causes. (Arthur Hiller 1970 Photo)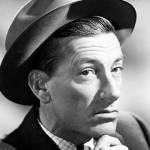 Hoagy Carmichael (nee Hoagland Howard Carmichael)
Grammy Hall of Fame & Academy Award-winning American pianist-composer (In the Cool, Cool, Cool of the Evening; Georgia on My Mind; Star Dust), singer, actor of TV (Laramie) & films (The Best Years of Our Lives; Young Man With a Horn) (born Nov. 22, 1899 – died Dec. 27, 1981; age 82). Hoagy Carmichael died of heart failure. (Hoagy Carmichael 1950s Photo: NBC TV)
English actor of TV (Napoleon Solo on The Man From U.N.C.L.E.; The Protectors; Hustle; As the World Turns; The Lieutenant; One Life to Live; Coronation Street) and movies (The Young Philadelphians; Bullitt; The Magnificent Seven; The Venetian Affair) (born Nov. 22, 1932 – died Nov. 11, 2016; age 83). Robert Vaughn died of leukemia. (Robert Vaughn 1972 The Woman Hunter)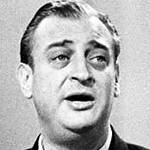 Rodney Dangerfield (nee Jacob Rodney Cohen; aka Jack Roy)
American stand up comedian and actor of TV (The Tonight Show Starring Johnny Carson) and movies (Caddyshack; Easy Money; Back to School; Meet Wally Sparks; Little Nicky; Back by Midnight; Ladybugs; Natural Born Killers; Rover Dangerfield), (born Nov. 22, 1921 – died Oct. 5, 2004; age 82). Rodney Dangerfield died of surgery complications. (Rodney Dangerfield 1972 Photo)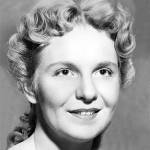 Geraldine Page
Emmy and Academy Award-winning American actress of stage, TV, and movies (Hondo; The Trip to Bountiful; Sweet Bird of Youth; The Beguiled; Pete 'n' Tillie; The Pope of Greenwich Village; Summer and Smoke; Interiors; Toys in the Attic) (born Nov. 22, 1924 – died June 13, 1987; age 62). Geraldine Page died of a heart attack. (Geraldine Page 1953 Hondo Photo: Warner Bros.)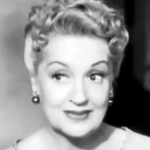 Lee Patrick

American actress of stage, TV (Henrietta Topper on Topper; Boss Lady) and movies (Strange Cargo; The Nurses's Secret; Crashing Hollywood; Fisherman's Wharf; Ladies Must Live; Visit to a Small Planet; Footsteps in the Dark; Mildred Pierce; The Maltese Falcon; The Snake Pit) (born Nov. 22, 1901 – died Nov. 21, 1982; age 80). Lee Patrick died of a heart seizure. (Lee Patrick 1955 Topper)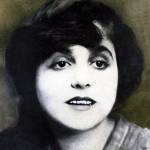 Beverly Bayne (nee Pearl Beverly Van Name)
American silent film actress (Romeo and Juliet; Pennington's Choice; The Age of Innocence; Her Marriage Vow; Daring Hearts; Cyclone Higgins, D.D.; A Pair of Cupids; The Great Secret; Sparks of Fate; The Ambition of the Baron; The Plum Tree; Graustark; The Masked Wrestler), 2nd wife of Francis X. Bushman (born Nov. 22, 1893 – died Aug. 18, 1982; age 87) (Beverly Bayne 1915)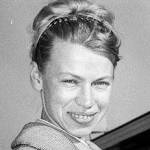 Ludmila Belousova
Russian-Swiss pairs figure skater with husband Oleg Protopopov, 1964 & 1968 Olympic gold medalists, 1964-1968 World Pairs Champions, credited with developing death spirals (born Nov. 22, 1935 – died Sept. 26, 2017; age 81). Cause of death for Ludmila Belousova is unknown. (Ludmila Belousova 1965 Photo: Ron Kroon / Dutch National Archives)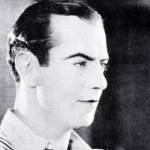 John Patrick (nee Richard Lester Pyle)
American silent film actor (The Social Highwayman; Don't; The Caveman; Seven Sinners; Flaming Youth; Sinner's Parade; Golf Widows; Love Hungry; The Dark Swan; While London Sleeps; Rubber Tires; Flirting With Love; Single Wives; Ladies at Play; The Honeymoon Express; What Fools Men; Sinners in Silk) (born Nov. 22, 1895 – died Mar. 9, 1958; age 61). (John Patrick 1925 Photo)
*Images are public domain or Creative Commons licensed & sourced via Wikimedia Commons, Vimeo, YouTube, or Flickr, unless otherwise noted*