November 22nd Birthdays
If you were born on November 22nd, you share a birthday with these famous people: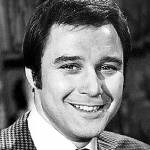 Michael Callan is 84 (nee Martin Harris Calinieff)

Octogenarian American actor of TV (Occasional Wife; Superboy; One Life to Live; The F.B.I.; Fantasy Island), movies (Cat Ballou; Gidget Goes Hawaiian; The Flying Fontaines; Because They're Young; Bon Voyage!; The Interns; The Photographer), born November 22, 1935. (Michael Callan 1970 Photo: ABC TV)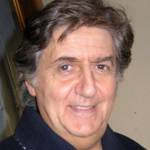 Tom Conti is 78 (nee Thomas Antonio Conti)
Tony Award-winning Scottish actor of stage, TV & movies (Reuben, Reuben; American Dreamer; Shirley Valentine; Miracles; The Duellists; The Dark Knight Rises), & septuagenarian, born November 22, 1941. (Tom Conti 2007 Photo: Contains Mild Peril at English Wikipedia)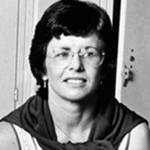 Billie Jean King is 76
International Tennis Hall of Fame retired American pro tennis player (39 Grand Slam titles 1965-1980), 1966 #1 ranked women's tennis player, 1973 Battle of the Sexes winner vs Bobby Riggs, and senior born November 22, 1943. (Billie Jean King 1978 Photo: ©Lynn Gilbert)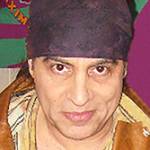 Steven Van Zandt  is 69 ("Little Steven"; "Miami Steve")
American singer, songwriter, Rock & Roll Hall of Fame guitarist with Bruce Springsteen and the E Street Band (Tenth Avenue Freeze-Out; Glory Days; Born to Run), & actor (The Sopranos; Lilyhammer), born November 22, 1950. (Steven Van Zandt 2007 Photo: Glassdude at English Wikipedia)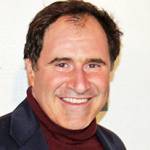 Richard Kind is 63
American actor of TV (Paul Lassiter on Spin City; Dr. Mark Devanow on Mad About You; Curb Your Enthusiasm; The Carol Burnett Show; Scrubs; Gotham; Luck; The Commish) and movies (Clifford; Bewitched; Argo; Hacks), born November 22, 1956. (Richard Kind 2007 Photo: David Shankbone)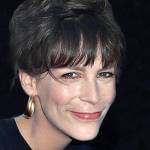 Jamie Lee Curtis is 61
American 60+ actress of TV (Hannah Miller on Anything But Love; Operation Petticoat; NCIS) and movies (Halloween; Trading Places; True Lies; A Fish Called Wanda; Forever Young; Blue Steel; My Girl; Grandview, U.S.A.; Freaky Friday), born November 22, 1958. (Jamie Lee Curtis 1989 Photo: Alan Light)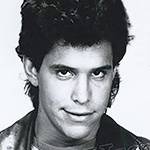 Brian Robbins is 56 (nee Brian Levine)
American 55+ movie & TV actor (Eric Mardian on Head of the Class; Da Vinci's War), founder of Awesomeness TV, screenwriter, director & producer of movies (Wild Hogs) and TV (One Tree Hill; Smallville; Arli$$), born November 22, 1963. (Brian Robbins 1986 Head of the Class Photo: ABC / Warner Bros. TV)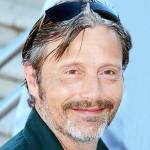 Mads Mikkelsen is 56
Fifty-five-plus Danish gymnast, dancer & actor of TV (Dr. Hannibal Lecter on Hannnibal) and movies (Casino Royale; King Arthur; The Three Musketeers; At Eternity's Gate; A Royal Affair; Rogue One: A Star Wars Story), born November 22, 1965. (Mads Mikkelsen 2014 Photo: Georges Biard)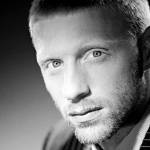 Boris Becker is 52
International Tennis Hall of Fame 50+ West German pro tennis player, winner of 6 Grand Slam singles titles (2x Australian Open, 3x Wimbledon; US Open), 1989 ITF World Champion & ATP Player of the Year, born November 22, 1967. (Boris Becker 1990s Photo: Studio Harcourt Paris)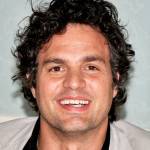 Mark Ruffalo is 52
American producer & actor of TV and movies (Windtalkers; In the Cut; 13 Going on 30; Zodiac; Just Like Heaven; Reservation Road; Shutter Road; Date Night; The Avengers; Now You See Me; Foxcatcher; The Kids Are All Right), born November 22, 1967. (Mark Ruffalo 2009 Photo: Raffi Asdourian)
(Yellow Flowers / Roses Photo: Snail 1201 via Unsplash)
Happy Birthday to everyone celebrating their birthday on November 22nd!
And remembering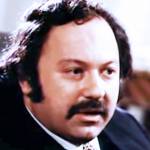 Allen Garfield (nee Allen Goorwitz)
American actor of stage, TV (Chicago Hope; Serpico) and movies (Teachers; The Brink's Job; Gable and Lombard; The Front Page; The Candidate; Continental Divide; The Majestic; The Black Stallion Returns; The Stunt Man; Irreconcilable Differences) (born Nov. 22, 1939 – died Apr. 7, 2020; age 80). Allen Garfield died of COVID-19. (Allen Garfield 1973 The Marcus-Nelson Murders)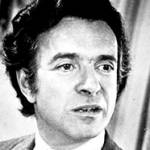 Arthur Hiller
Canadian-American director of TV (The Barbara Stanwyck Show; Route 66; Thriller; Gunsmoke; Perry Mason; The Rifleman) & movies (Miracle of the White Stallions; The Hospital; Plaza Suite, Love Story; Silver Streak; Teachers; The Babe; See No Evil, Hear No Evil) (born Nov. 22, 1923 – died Aug. 17, 2016; age 92). Arthur Hiller died of natural causes. (Arthur Hiller 1970 Photo)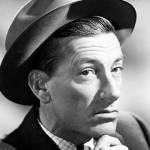 Hoagy Carmichael (nee Hoagland Howard Carmichael)
American pianist, Grammy Hall of Fame & Academy Award-winning composer (In the Cool, Cool, Cool of the Evening; Georgia on My Mind; Star Dust), singer & actor of TV (Laramie) and movies (The Best Years of Our Lives; Young Man With a Horn) (born Nov. 22, 1899 – died Dec. 27, 1981; age 82). Hoagy Carmichael died of heart failure. (Hoagy Carmichael 1950s Photo: NBC TV)
English actor of TV (Napoleon Solo on The Man From U.N.C.L.E.; The Protectors; Hustle; As the World Turns; The Lieutenant; One Life to Live; Coronation Street) and movies (The Young Philadelphians; Bullitt; The Magnificent Seven; The Venetian Affair) (born Nov. 22, 1932 – died Nov. 11, 2016; age 83). Robert Vaughn died of leukemia. (Robert Vaughn 1972 The Woman Hunter)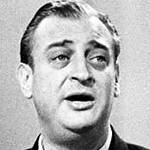 Rodney Dangerfield (nee Jacob Rodney Cohen; aka Jack Roy)
American senior, stand up comedian and actor of TV (The Tonight Show Starring Johnny Carson) and movies (Caddyshack; Easy Money; Back to School; Meet Wally Sparks; Little Nicky; Back by Midnight; Ladybugs; Rover Dangerfield), (born Nov. 22, 1921 – died Oct. 5, 2004; age 82). Rodney Dangerfield died of surgery complications. (Rodney Dangerfield 1972 Photo)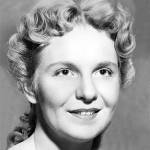 Geraldine Page
Emmy and Academy Award-winning American actress of stage, TV, and movies (Hondo; The Trip to Bountiful; Sweet Bird of Youth; The Beguiled; Pete 'n' Tillie; The Pope of Greenwich Village; Summer and Smoke; Interiors; Toys in the Attic) (born Nov. 22, 1924 – died June 13, 1987; age 62). Geraldine Page died of a heart attack. (Geraldine Page 1953 Hondo Photo: Warner Bros.)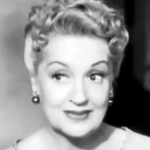 Lee Patrick

American actress of stage, TV (Topper; Boss Lady) and movies (Strange Cargo; The Nurses's Secret; Crashing Hollywood; Fisherman's Wharf; Ladies Must Live; Visit to a Small Planet; Footsteps in the Dark; The Maltese Falcon; The Snake Pit; Mildred Pierce) (born Nov. 22, 1901 – died Nov. 21, 1982; age 80). Lee Patrick died of a heart seizure. (Lee Patrick 1955 Topper)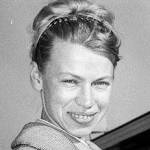 Ludmila Belousova
Russian-Swiss pairs figure skater with husband Oleg Protopopov, 1964 & 1968 Olympic gold medalists, 1964-1968 World Pairs Champions, credited with developing death spirals (born Nov. 22, 1935 – died Sept. 26, 2017; age 81). Cause of death for Ludmila Belousova is unknown. (Ludmila Belousova 1965 Photo: Ron Kroon / Dutch National Archives)
*Images are public domain or Creative Commons licensed & sourced via Wikimedia Commons, Vimeo, YouTube, or Flickr, unless otherwise noted*