October 2nd Birthdays
If you were born on October 2nd, you share a celebrity birthday with these famous people: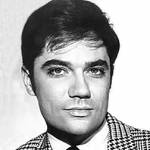 Rex Reed
American actor (Myra Breckinridge; Superman; Inchon), host & film critic of newspapers (New York Daily News; The New York Observer) & TV (At the Movies; The Mike Douglas Show; To Tell the Truth; The Tonight Show Starring Johnny Carson), born October 2, 1938. (Rex Reed 1970: 20th Century-Fox)
Don McLean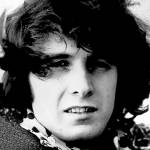 (nee Donald McLean III)

Songwriter's & Grammy Hall of Fame American singer and songwriter (American Pie; Vincent; Crying; Castles in the Air; And I Love You So; Wonderful Baby; Dreidel; Since I Don't Have You; You Can't Blame the Train; Superman's Ghost), born October 2, 1945. (Don McLean 1976 Photo: Herbert S. Gart)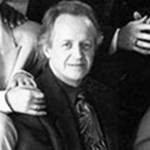 Eric Peterson (brother-in-law of Margot Kidder)
Gemini Award-winning Canadian actor of movies & TV (Oscar Leroy on Corner Gas; Leon Robinovitch on Street Legal; This is Wonderland), playwright, screenwriter & star of the TV film Billy Bishop Goes to War, born October 2, 1946. (Eric Peterson 1993-1994 Street Legal Photo: by permission of Gail Harvey)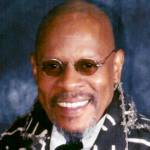 Avery Brooks
American composer, director & actor of stage, television (Captain Sisko on Star Trek: Deep Space Nine; Hawk on Spenser: For Hire & Spenser TV movies; A Man Called Hawk), and movies (American History X; The Big Hit; 15 Minutes), born October 2, 1948. (Avery Brooks 2008 Photo: JohnstonDJ)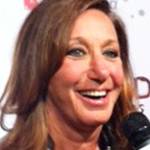 Donna Karan (nee Donna Ivy Faske; "The Queen of Seventh Avenue")
Coty Hall of Fame & Coty American Fashion Critics Award-winning fashion designer, creator of the "Essentials", DKNY, and "Signature" clothing lines, fragrances, DKNY and Urban Zen brands, Womenswear Designer of the Year (1990 & 1996), born October 2, 1948. (Donna Karan 2011 Photo:  Parriswells)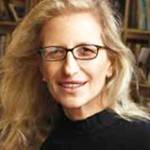 Annie Leibovitz (nee Anna-Lou Leibovitz; partner of Susan Sontag)
American celebrity portrait photographer (John Lennon & Yoko Ono; Demi Moore; The Rolling Stones / Mick Jagger; Queen Elizabeth II; Susan Sontag; Linda Ronstadt) for album covers, magazines (Rolling Stone; Vanity Fair; Vogue), born October 2, 1949. (Annie Liebovitz 2009 Photo: Anna)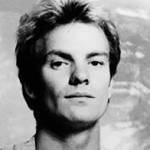 Sting (nee Gordon Matthew Thomas Sumner; married Trudie Styler)
Emmy & Grammy-winning Rock & Roll Hall of Fame English singer & songwriter (If You Love Somebody Set Them Free) with The Police (Every Breath You Take; Roxanne; Message in a Bottle; Every Little Thing She Does is Magic), born October 2, 1951. Ex of Frances Tomelty. (Sting 1984 A&M Records)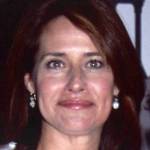 Lorraine Bracco (ex of Edward James Olmos; ex love of Harvey Keitel)
American producer & actress of TV (Dr. Jennifer Melfi on The Sopranos; Angela Rizzoli on Rizzoli & Isles; Blue Bloods) and movies (Goodfellas; Someone to Watch Over Me; Sing; The Dream Team; Crazy for Love), born October 2, 1954. (Lorraine Bracco 2000 Photo: Patrick McMullan / Peabody Awards)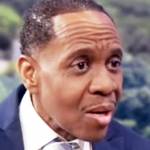 Freddie Jackson (nee Frederick Anthony Jackson)
American gospel, soul, and R&B singer (You Are My Lady; Love Survives [Irene Cara duet]; Rock Me Tonight [For Old Times Sake]; He'll Never Love You [Like I Do]; Tasty Love; Have You Ever Loved Somebody; A Little Bit More; All I'll Ever Ask), born October 2, 1956. (Freddie Jackson 2018 Sister Circle Live)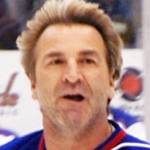 Glenn Anderson
Hockey Hall of Fame NHL Canadian right winger (Edmonton Oilers – 5x Stanley Cups; Toronto Maple Leafs; New York Rangers – 1994 Stanley Cup; St. Louis Blues), 4-x NHL All-Star, & Team Canada 1984 & 1987 Canada Cup gold medalist, born October 2, 1960. (Glenn Anderson 2008 Photo: Horge)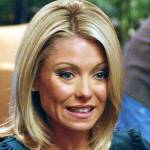 Kelly Ripa (married Mark Consuelos)
American producer, actress and host of television (Hayley Vaughan Santos on All My Children; Faith Fairfield on Hope & Faith; Ed; Live with Regis and Kelly / Live with Kelly and Ryan; American Housewife) and films (Marvin's Room; The Stand-In), born October 2, 1970. (Kelly Ripa 2006 Photo: Keith Willis)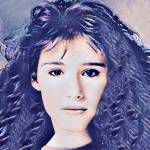 Tiffany (nee Tiffany Darwish)
American actress, pop songwriter & singer (I Think We're Alone Now; Could've Been; I Saw Him Standing There; All This Time; Voices that Care; Radio Romance; Feelings of Forever; Hold and Old Friend's Hand; Here in My Heart; If Love is Blind), born October 2, 1971. (Tiffany c. 1987 Painting: A. Hamilton)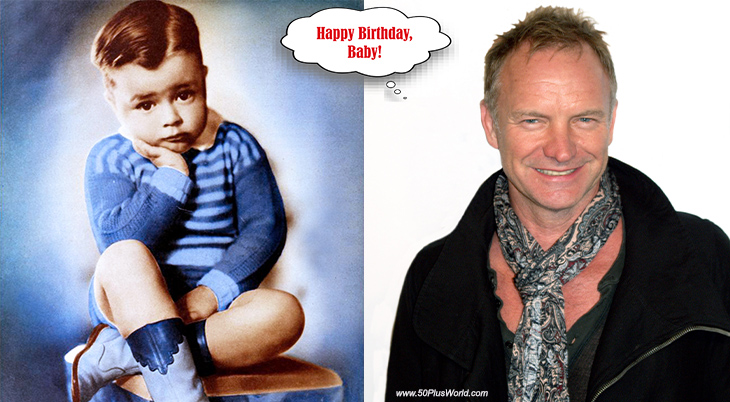 (George "Spanky" McFarland 1935 | Sting 2009: George Shankbone)
Happy Birthday to everyone celebrating their birthday on October 2nd!
Remember These October 2nd Famous Birthdays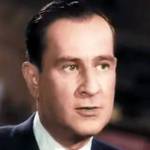 Bud Abbott (nee William Alexander Abbott; comedy partner of Lou Costello)
American comedian & actor of TV (The Abbott and Costello Show) and movies (Abbott and Costello Meet Frankenstein; Abbott and Costello Go to Mars; Hold That Ghost; Who Done It?; Dance with Me, Henry; Abbott and Costello Meet the Mummy; Lost in Alaska; Buck Privates) (born Oct. 2, 1897 – died Apr. 24, 1974; age 76). Bud Abbott died of cancer. (Bud Abbott 1949 Africa Screams)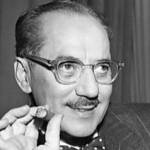 Groucho Marx (nee Julius Henry Marx)
American comedian with The Marx Brothers, writer, host & actor of stage, TV (You Bet Your Life) & movies (Duck Soup; A Night at the Opera; Animal Crackers; Horse Feathers; Monkey Business; A Day at the Races; Go West; At The Circus) (born Oct. 2, 1890 – died Aug. 19, 1977; age 86). Brother of Chico, Harpo, Gummo & Zeppo Marx. (Groucho Marx 1951 You Bet Your Life: NBC Radio)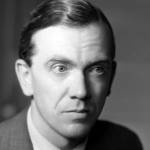 Graham Greene (nee Henry Graham Greene)

English screenwriter, fiction, mystery, & suspense-thriller novelist (The End of the Affair; The Heart of the Matter; The Third Man; The Human Factor; The Quiet American; Our Man in Havana; The Tenth Man; The Comedians; Travels With My Aunt; The Power and the Glory) (born Oct. 2, 1904 – died Apr. 3, 1991; age 86). Graham Greene died of leukemia. (Graham Green 1939 Photo: Bassano Ltd)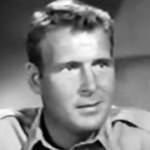 Charles Drake (nee Charles Ruppert)

American actor of TV (Rendezvous; Wagon Train) and movies (Harvey; Air Force; Winchester '73; Winter Wonderland; Bonzo Goes to College; Tammy Tell Me True; Air Cadet; To Hell and Back; Jeanne Eagels; Gunsmoke; It Came From Outer Space) (born Oct. 2, 1917 – died Sept. 10, 1994; age 76). Cause of death for Charles Drake is unknown. (Charles Drake 1951 Air Cadet Movie)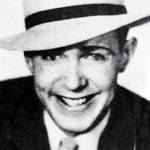 Barton Yarborough (nee William Barton Yarborough; ex of Barbara Jo Allen)
American actor of stage, TV, radio (Clifford Barbour on One Man's Family; Doc Long on I Love a Mystery & I Love Adventure; Sergeant Ben Romero on Dragnet; Hawk Larabee; Adventures by Morse), & films (The Devil's Mask; The Unknown; The Ghost of Frankenstein; The Red Dragon; Kilroy Was Here) (born Oct. 2, 1900 – died Dec. 19, 1951; age 51). (Barton Yarborough 1936)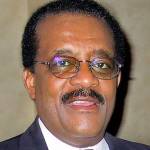 Johnnie Cochran (nee Johnnie L. Cochran Jr.)
American L.A. County D.A. turned celebrity criminal defense attorney (Sean Combs, Michael Jackson; Todd Bridges; Jim Brown; Riddick Bowe; Marion Jones) who coined the phrase "If it doesn't fit, you must acquit" (O.J. Simpson) (born Oct. 2, 1937 – died Mar. 29, 2005; age 67). Johnnie Cochran died of a brain tumor. (Johnnie Cochran 2001 Photo: Mark Winograd)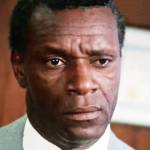 Moses Gunn
American actor of TV (Father Murphy; Little House on the Prairie; Good Times; The Cowboys; A Man Called Hawk), and movies (Aaron Loves Angela; Shaft; Shaft's Big Score; Ragtime; Amazing Grace; Rollerball; The Hot Rock; The Iceman Cometh) (born Oct. 2, 1929 – died Dec. 16, 1993; age 64). Moses Gunn died of asthma complications. (Moses Gunn 1975 Cornbread, Earl and Me)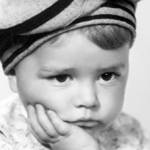 Spanky McFarland (nee George Robert Phillips McFarland)
American child actor of movies & shorts (O'Shaughnessy's Boy; The Trail of the Lonesome Pine; General Spanky; Little Rascals: Best of Our Gang; Kentucky Kernels; Johnny Doughboy; I Escaped from the Gestapo; Day of Reckoning) (born Oct. 2, 1928 – died June 30, 1993; age 64). Spanky McFarland's cause of death is unknown. (Spanky McFarland 1930s Photo: Insomnia Cured Here)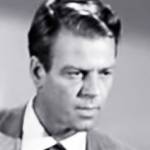 William Ching
American actor of TV (Our Miss Brooks) and movies (Belle Le Grand; Bal Tabarin; Oh! Susanna; Pat and Mike; The Moonlighter; Never Wave at a W.A.C.; My World Dies Screaming; Michigan Kid; The Wild Blue Yonder; In a Lonely Place; Scared Stiff; Tall Man Riding) (born Oct. 2, 1913 – died July 1, 1989; age 75). William Ching died of congestive heart failure. (William Ching 1949 D.O.A.)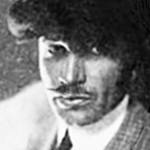 B. Reeves Eason (nee William Reeves Eason; aka Breezy Eason)
American filmmaker & actor of TV, classic & silent films (Murder in the Big House; The Adventures of Rex and Rinty; Law of the Wild; The Phantom; Spy Ship; The Desert Hawk; Red River Valley; The Last of the Mohicans; Sunset Trail; The Vanishing Legion; Ben-Hur: A Tale of the Christ) (born Oct. 2, 1886 – died June 9, 1956; age 69). Father of B. Reeves Eason Jr. (B. Reeves Eason 1923)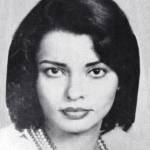 Persis Khambatta
Indian model, 1965 Femina Miss India & Miss Photogenic, actress of TV (Academy Awards presenter) and films (Ilia in Star Trek: The Motion Picture; Nighthawks; The Wilby Conspiracy; Conduct Unbecoming; First Strike) (born Oct. 2, 1948 – died Aug. 18, 1998; age 49). Persis Khambatta died of a heart attack. (Persis Khambatta 1979: AP AAA Wire Story)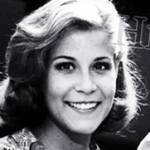 Lani O'Grady (nee Lanita Rose Agrati)
American actress of TV movies & series (Mary Bradford on Eight is Enough; The Love Boat; Harry O; Days of Our Lives; Quincey M.E.; Cage Without a Key; The Kid With the Broken Halo) and films (Massacre at Central High), sister of Don Grady, and talent agent (born Oct. 2, 1954 – died Sept. 25, 2001; age 46). Lani O'Grady died of multiple-drug intoxication. (Lani O'Grady 1979: ABC-TV)
Jack Finney (nee John Finney; aka Walter Braden Finney)
American copywriter, short story author (The Love Letter; The Widows Walk; Such Interesting Neighbors; The Third Level), crime, fantasy & science fiction novelist (The Body Snatchers; Assault on a Queen; Time and Again; Good Neighbor Sam; Marions Wall) (born Oct. 2, 1911 – died Nov. 14, 1995; age 84). (Jack Finney c. 1965 Painting: A. Hamilton, based on a Philip J. Planert pic)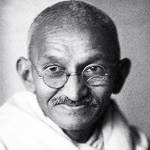 Mahatma Gandhi (nee Mohandas Karamchand Gandhi)
Indian lawyer, politician (Indian National Congress party leader), political and civil rights activist (women's rights; ending discrimination) who advocated non-violent resistance while campaigning for India's independence from the British Raj, frequently fasted & imprisoned for leading protests (born Oct. 2, 1869 – died Jan. 30, 1948; age 78). (Mahatma Gandhi 1931: Elliott & Fry)
*Images are public domain or Creative Commons licensed & sourced via Wikimedia Commons, Vimeo, YouTube, or Flickr, unless otherwise noted*