January 10th Birthdays
If you were born on on this day January 10th, you share a celebrity birthday with these famous people: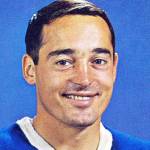 Frank Mahovlich is 84
Hockey Hall of Fame Canadian WHA and NHL left wing hockey player (Toronto Maple Leafs, Detroit Red Wings, Montreal Canadiens), 1958 Calder Memorial Trophy winner, 1972 Team Canada player, born January 10, 1938. (Frank Mahovlich 1960s Toronto Maple Leafs Photo)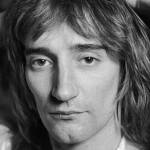 Rod Stewart is 77 (nee Roderick David Stewart; "Rod the Mod")
Grammy Award-winning Rock & Roll Hall of Fame British singer-songwriter with Faces & solo (Maggie May; You Wear It Well; Da Ya Think I'm Sexy?; The First Cut is the Deepest; Tonight's the Night; You're in My Heart; Hot Legs; You Wear It Well) born January 10, 1945. (Rod Stewart 1972 Photo: Allan warren)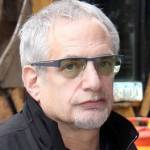 Donald Fagen is 74
American keyboardist and lead singer of 1970s rock band Steely Dan (Rikki Don't Lose That Number; Hey Nineteen; Reelin' in the Years; Do It Again; Peg; FM [No Static at All]; Deacon Blues; Time Out of Mind; Josie; Black Friday), born January 10, 1948. (Donald Fagen 2016 Photo: Amd27999)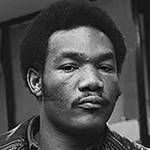 George Foreman is 73 ("Big George")
American businessman (George Foreman Grill), International & World Boxing Hall of Fame retired boxer, 1968 Olympics heavyweight boxing gold medalist, and 1973 World Heavyweight Champion, born January 10, 1949. (George Foreman 1973 Photo: Bert Verhoeff / Dutch National Archives)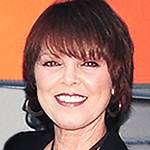 Pat Benatar is 69 (nee Patricia Mae Andrzejewski)
Grammy Award-winning American rock & roll singer and songwriter (Fire and Ice; Heartbreaker; Hit Me With Your Best Shot; I Need a Lover; We Belong; Love is a Battlefield; Invincible; Sex as a Weapon; All Fired Up), born January 10, 1953. (Pat Benatar 2011 Photo: Staff Sgt. Joseph McKee / U.S.A.F.)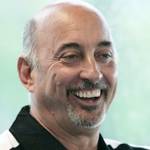 Bobby Rahal is 69 (nee Robert Woodward Rahal)
International Motorsports Hall of Fame American senior, NASCAR & CART race car driver (1986 Indianapolis 500 winner), CART racing team manager (Jaguar Formula One) and owner (2005 Indianapolis 500 winner), born January 10, 1953. (Bobby Rahal 2010 Photo: Legends of Motorsports)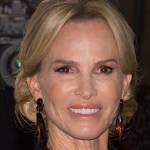 Janet Jones is 61 (aka Janet Marie Gretzky)
American dancer-actress of TV & movies (The Flamingo Kid; A Chorus Line; Staying Alive; Police Academy 5: Assignment: Miami Bech; American Anthem; Two Tickets to Paradise; The Sound and the Fury), married to Wayne Gretzky, born January 10, 1961. (Janet Jones 2014 Photo: -nickon-)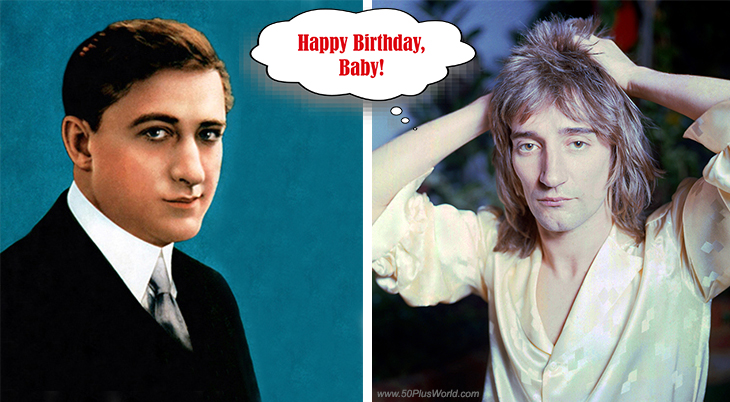 (Francis X. Bushman 1915: Leo Sielke Jr. | Rod Stewart 1972: Allen Warren)
Happy Birthday to everyone celebrating their birthday on January 10!
Remember These January 10th Famous Birthdays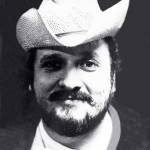 "Rompin" Ronnie Hawkins (nee Ronald Hawkins; "The Hawk")

American-Canadian rockabilly, country, and rock & roll singer (Mary Lou; Bluebirds over the Mountain; Down in the Alley; Forty Days; Susie Q; Bo Diddley; Who Do You Love; Ruby Baby; Dizzy Miss Lizzy; My Gal is Red Hot), mentor to Canadian musicians (The Band; Crowbar; Pat Travers) (born Jan. 10, 1935 – died May 29, 2022; age 87). (Ronnie Hawkins 1970: Journal Library Photo)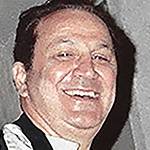 Ron Galella (nee Ronald Edward Galella)
Controversial pioneering American paparazzo celebrity photographer (Elizabeth Taylor; Michael Jackson; Marlon Brando; Jacqueline Kennedy Onassis; Elvis Presley; Richard Burton; Brigitte Bardot) Time called "the Godfather of the U.S. paparazzi culture" (born Jan. 10, 1931 – died Apr. 30, 2022; age 91). (Ron Galella 1988 Photo: Alan Light)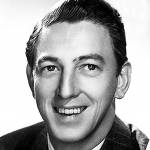 Ray Bolger (nee Raymond Wallace Bolger)
American singer-dancer-actor of stage (George White's Scandals), films (The Wizard of Oz; April in Paris; Four Jacks and a Jill; Babes in Toyland; The Harvey Girls; Stage Door Canteen) & TV (Where's Raymond?; The Ray Bolger Show; The Partridge Family; The Love Boat) (born Jan. 10, 1904 – died Jan. 15, 1987; age 83). Ray Bolger died of bladder cancer. (Ray Bolger 1942: Marcus Blechman)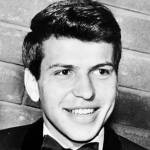 Frank Sinatra Jr.
American singer-songwriter (Black Night; Spice), actor & guest host of TV (Dean Martin Presents the Golddiggers; The Joey Bishop Show) and movies (A Man Called Adam; The Walking Major), brother of Tina & Nancy Sinatra (born Jan. 10, 1944 – died Mar. 16, 2016; age 72). Frank Sinatra Jr. died of cardiac arrest. (Frank Sinatra Jr 1967 Photo: William Morris Agency Inc.)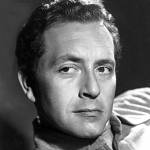 Paul Henreid (nee Paul Georg Julius Hernreid von Wasel Waldingau)

Austria-Hungarian American blacklisted movie actor (Casablanca; Of Human Bondage; Goodbye, Mr. Chips; Night Train to Munich; Between Two Worlds; Deception; Last of the Buccaneers; Deep in My Heart), producer & director (A Woman's Devotion) (born Jan. 10, 1908 – died Mar. 29, 1992; age 84). Cause of death for Paul Henreid is unknown. (Paul Henreid 1940s Photo)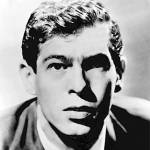 Johnnie Ray (nee John Alvin Ray; "Mr. Emotion")
American pianist, songwriter, partially-deaf singer (Cry; Just Walking in the Rain; The Little White Cloud That Cried; Please, Mr. Sun; Paths of Paradise; Walkin' My Baby Back Home), and actor (There's No Business Like Show Business) (born Jan. 10, 1927 – died Feb. 24, 1990; age 63). Johnnie Ray had liver failure and died of hepatic encephalopathy. (Johnnie Ray 1952 Photo)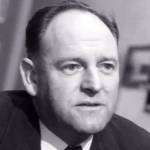 Bernard Lee (nee John Bernard Lee)
British actor of TV (General Hospital) and movies (M in Dr. No, Goldfinger, Live and Let Die, Thunderball, Moonraker, & other James Bond films; Kidnapped; The Terror; Breakout; The Man Upstairs; High Flight; Dunkirk; Murder in the Night; The Third Man; The Detective) (born Jan. 10, 1908 – died Jan. 16, 1981; age 73). Bernard Lee died of stomach cancer. (Bernard Lee 1953 Beat the Devil)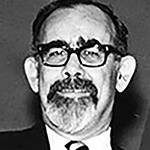 Jerry Wexler (nee Gerald Wexler)
American "rhythm and blues" writer & editor (Billboard Magazine), Rock & Roll Hall of Fame record producer and partner at Atlantic Records (Led Zeppelin; Aretha Franklin; Bob Dylan; Wilson Pickett; Ray Charles; Lulu) (born Jan. 10, 1917 – died Aug. 15, 2008; age 91). Jerry Wexler died of congestive heart failure. (Jerry Wexler 1967 Photo: Las Vegas News Bureau)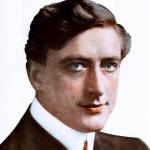 Francis X. Bushman ("The Handsomest Man in the World")
American silent film star (Ben-Hur; Richard Carvel; Romeo and Juliet; Modern Marriage; The Masked Bride), actor of radio (Those We Love), TV (Batman; Perry Mason) & other movies (Dick Tracy; Hollywood Story; Sabrina; The Bad and the Beautiful), related to Francis X. Bushman Jr., Jack Conway, Pat Conway (born Jan. 10, 1883 – died Aug. 23, 1966; age 83). (Francis X. Bushman 1914)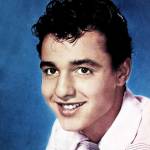 Sal Mineo (nee Salvatore Mineo Jr.)
American singer (Start Movin' [In My Direction]), actor of TV & films (Rebel Without a Cause; The Gene Krupa Story; Exodus; Giant; The Longest Day; Crime in the Streets; Tonka; Cheyenne Autumn; Rock, Pretty Baby; Escape From the Planet of the Apes) (born Jan. 10, 1939 – died Feb. 12, 1976; age 37). Sal Mineo died of a stab wound incurred when he was mugged. (Sal Mineo 1956)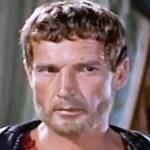 Georges Marchal (nee Georges Louis Lucot)
French actor of TV and movies (The French Way; The Contessa's Secret; The Colossus of Rhodes; The Secret Agents; The Unexpected Voyager; Death in the Garden; The Secret Mark of D'Artagnan; The Dam on the Yellow River) (born Jan. 10, 1920 – died Nov. 28, 1997; age 77). Cause of death for Georges Marchal is unknown. (Georges Marchal 1959 Sheba and the Gladiator)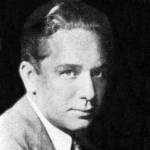 Joseph Santley (nee Joseph Ishmael Mansfield)
American actor, writer, and director of stage, TV (The Mickey Rooney Show), and films (The Cocoanuts; Million Dollar Baby; Her Master's Voice; Swing, Sister, Swing; Melody Ranch; Down Mexico Way; Remember Pearl Harbor; Rosie the Riveter; When You're Smiling; Joan of Ozark) (born Jan. 10, 1890 – died Aug. 8, 1971; age 81). (Joseph Santley 1929 Photo: Exhibitor's Herald)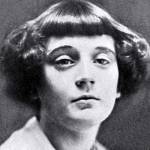 Kenneth Casey
American actor of Vitagraph silent films (We Must Do Our Best; Jean Goes Fishing; The Child Crusoes; The Clown's Best Performance; Captain Jenks' Dilemma; Barriers Burned Away; A Tin-Type Romance; The Adventurer), and songwriter (Sweet Georgia Brown) (born Jan. 10, 1899 – died Aug. 10, 1965; age 66). (Kenneth Casey 1911 Photo: Vitagraph / Motion Picture Story Magazine)
Scott McKenzie (nee  Philip Wallach Blondheim III)
American singer-songwriter with The Journeymen, and as a solo performer (San Francisco (Be Sure to Wear Flowers in Your Hair; Like an Old Time Movie; Hey! What About Me; Kokomo) (born Jan. 10, 1939 – died Aug. 18, 2012; age 73). Scott McKenzie had Guillain–Barré syndrome since 2010.  
*Images are public domain or Creative Commons licensed & sourced via Wikimedia Commons or Flickr, unless otherwise noted*