November 26th Birthdays
If you were born on November 26th, you share a birthday with these famous people: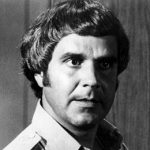 Rich Little is 79 ("Man of a Thousand Voices")

Canadian-American voice actor, impressionist, & actor on stage, TV (Love on a Rooftop; This Hour Has Seven Days; The ABC Comedy Hour; The Hollywood Squares), movies (Dirty Tricks), and septuagenarian born November 26, 1938. (Rich Little 1976 Photo: Solters 7 Roskin | Wikimedia PD)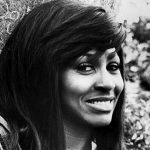 Tina Turner is 78 (nee Anna Mae Bullock)
Septuagenarian American-Swiss senior, actress, and Grammy & Rock & Roll Halls of Fame singer (Proud Mary; What's Love Got To Do With It; We Don't Need Another Hero; Private Dancer; The Best) born November 26, 1939. (Tina Turner c. 1971 Photo: Wikimedia PD)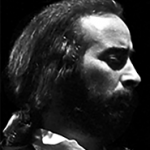 John McVie is 72
English Rock & Roll Hall of Fame songwriter and bass guitarist, founding member of Fleetwood Mac (The Chain; Say You Love Me; Go Your Own Way; Dreams; Don't Stop), & septuagenarian born November 26, 1945. (John McVie 1980 Photo:Ueli Frey DRJazz.ch | Wikimedia CC 4.0)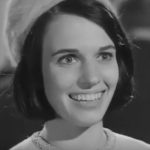 Tandy Cronyn is 72
Septuagenarian senior citizen and American actress on stage (Company; Cabaret), TV (Charlotte Blume on Guiding Light) and movies (Twisted; The January Man; Girl Most Likely); daughter of Hume Cronyn & Jessica Tandy, born November 26, 1945. (Tandy Cronyn 1965 Seaway Screenshot) 
 (Photo: Pedro Lastra via Unsplash)
Happy Birthday to everyone celebrating their birthday on November 26!
And remembering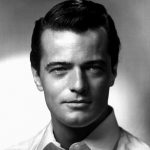 Robert Goulet
Grammy, Tony, and Emmy Award-winning singer (My Love, Forgive Me) & actor on stage, TV (Blue Light; Howdy Doody; The Big Revue), and movies (Honeymoon Hotel; I'd Rather Be Rich; Beetlejuice) (born Nov. 26, 1933 - died Oct. 30, 2007; age 73). Robert Goulet died of pulmonary fibrosis. (Robert Goulet 1960 Photo: Friedman-Abeles | Wikimedia PD)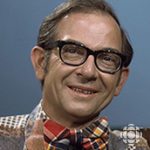 Ernie Coombs ("Mr. Dressup")

American-Canadian actor, children's entertainer and host on television (Mr. Dressup; MisteRogers; Butternut Square; Vacation Time) and stage (Tales From the Tickle Trunk) (born Nov. 26, 1927 - died Sept. 18, 2001; age 73). Cause of death for Ernie Coombs was a stroke. (Ernie Coombs Photo: CBC Still Photo Collection/Paul Smith)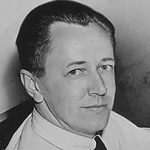 Charles Schulz

American cartoonist, creator of the Peanuts comic strip (and the characters Charlie Brown, Snoopy, Lucy, Linus etc.), and illustrator (Kids Say the Darndest Things; Dear President Johnson) (born Nov. 26, 1922 - died Feb. 12, 2000; age 77). Cause of death for  Charles Schulz was colon cancer. (Charles Schulz 1956 Photo: Roger Higgins | Wikimedia PD)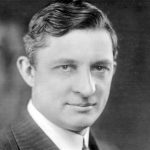 Willis Carrier
American businessman and engineer, National Inventors Hall of Fame inventor of electrical air conditioning and founder of the HVAC manufacturer and distributor Carrier Corporation (born Nov. 26, 1876 - died Oct. 7, 1950; age 73). Cause of death for Willis Carrier is unknown. (Willis Carrier 1915 Photo: Carrier Corporation | Wikimedia Commons / Public Domain)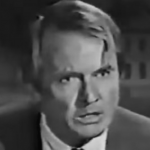 John Carter 

American character actor on TV (Lt. John Biddle; Return to Peyton Place; The Smith Family; Falcon Crest; Dallas) and in movies (Thousand Plane Raid; Marooned; The Andromeda Strain; Scarface; Joe Kidd)  (born Nov. 26, 1927 - died May 23, 2015; age 87). Cause of death for John Carter  is unknown. (John Carter 1970 Bracken's World Screenshot)