November 26th Birthdays
If you were born on November 26th, you share a celebrity birthday with these famous people: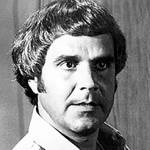 Rich Little (nee Richard Caruthers Little; "Man of a Thousand Voices")

Canadian-American impressionist, character & voice actor of stage, TV (Love on a Rooftop; This Hour Has Seven Days; The ABC Comedy Hour; The Hollywood Squares; Love, American Style; Santa Barbara), movies (Dirty Tricks), born November 26, 1938. (Rich Little 1976 Photo: Solters & Roskin)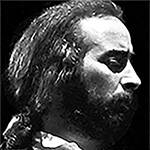 John McVie (ex of Christine Perfect McVie) 
Rock & Roll Hall of Fame Grammy Award-winning English songwriter, bass guitarist, and founding member of Fleetwood Mac (The Chain; Hold Me; Say You Love Me; Go Your Own Way; Dreams; Don't Stop; Tusk; Rhiannon; Landslide), born November 26, 1945. (John McVie 1980 Photo:Ueli Frey DRJazz.ch)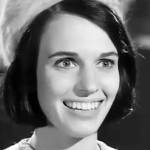 Tandy Cronyn
American actress of stage (Company; Cabaret; An Enemy of the People), television (Charlotte Blume on Guiding Light; Law & Order), movies (Twisted; The January Man; Girl Most Likely; All Night Long), daughter of Hume Cronyn & Jessica Tandy, born November 26, 1945. (Tandy Cronyn 1965 Seaway)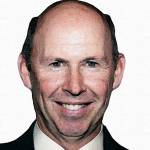 Don Lake (nee Donald Lake)
Canadian screenwriter & actor of TV (The Bonnie Hunt Show; Life with Bonnie; Life With Ellie) & movies (Return to Me; Downsizing; Zootopia; Best in Show; A Mighty Wind; Almost Heroes; RocketMan; Terminator 2: Judgment Day; Police Academy), born November 26, 1956. (Don Lake Painting: A. Hamilton)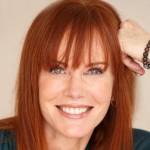 Jamie Rose (ex of Kip Gilman, James Orr)
American actress of TV (VIckie Gioberti on Falcon Crest; Lady Blue; In2ition; St. Elsewhere; My Two Dads; Murder, She Wrote; Chicago Hope; The Sentinel; Silk Stalkings; Hotel) and movies (Heartbreakers; Rebel Love; Tightrope), born November 26, 1959. (Jamie Rose Photo: Lesley Bohm / By Permission)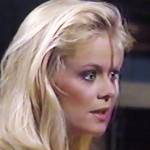 Marcy Walker (aka Marcy Smith; ex of Billy Warlock)
Daytime Emmy Award-winning American actress of TV (Liza Colby on All My Children; Eden Capwell Castillo on Santa Barbara; Tangie Hill on Guiding Light; Palace Guard; Overexposed) and movies (Hot Resort; Talking About Sex), born November 26, 1961. (Marcy Walker 1986 Santa Barbara Promo: NBC)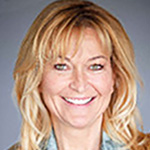 Allyson Rice (aka Allyson Rice-Taylor)
American actress of stage, TV (Connor Walsh on As the World Turns; We Can Cook Too!; I'm Will Ferrell), movies (Cotton), artist (Allyson Wonderland), and producer (The Stage Network; Juke Joint Productions), born November 26, 1963. (Allyson Rice Photo: © Allyson Rice / Used with permission)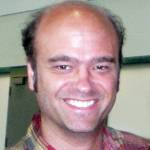 Scott Adsit (nee Robert Scott Adsit)
American producer, screenwriter, voice & character actor of TV (Pete Hornberger on 30 Rock; Moral Orel; Mary Shelley's Frankenhole; Veep; The Goldbergs; Early Edition; Monk) and movies (KIcking and Screaming; Bad News Bears), born November 26, 1965. (Scott Adsit 2008 Photo: Kristin Dos Santos)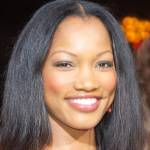 Garcelle Beauvais
Haitian-American model, producer & actress of TV (Fancy Monroe on The Jamie Foxx Show; ADA Valerie Heywood on NYPD Blue; Models Inc.; Franklin & Bash; Grimm; Family Matters) and movies (And Then There Was You), born November 26, 1966. (Garcelle Beauvais 2009 Photo: Angela George)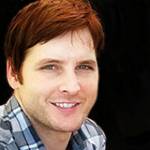 Peter Facinelli (ex of Jennie Garth)
American director, screenwriter & actor of TV (Fitch Cooper on Nurse Jackie; Fastlane; American Odyssey; Damages; Six Feet Under) & films (Dr. Carlisle Cullen in Twilight & sequels; The Vanished; Can't Hardly Wait; The Big Kahuna; The Ravine), born November 25, 1973. (Peter Facinelli 2009: TaraRebeka)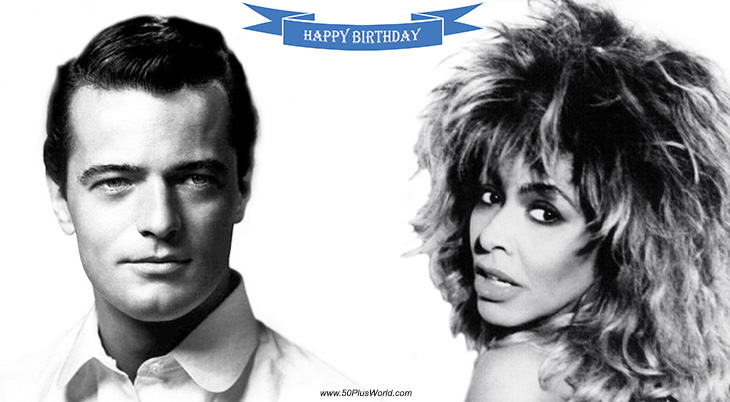 (Robert Goulet 1960: Friedman-Abeles | Tina Turner 1986: Herb Ritts / Capitol Records)
Happy Birthday to everyone celebrating their birthday on November 26th!
Remember These November 26th Famous Birthdays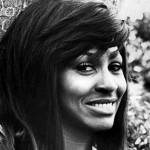 Tina Turner (nee Martha Nell Bullock; aka Anna Mae Bullock)
Grammy & Rock & Roll Halls of Fame American-Swiss actress and singer (Proud Mary; What's Love Got To Do With It; We Don't Need Another Hero; Private Dancer; The Best; Better Be Good to Me; Typical Male; River Deep – Mountain High; Nutbush City Limits) born Nov. 26, 1939 – died May 24, 2023; age 83). Ex of Ike Turner. (Tina Turner c. 1971: Jay Bernstein Public Relations)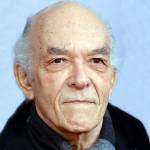 Mark Margolis
American actor of TV (Hector Salamanca on Breaking Bad & Better Call Saul; Santa Barbara; Oz; The Equalizer) & films (Scarface; Pi; Black Swan; Ace Ventura: Pet Detective; Stand Up Guys; The Wrestler; Particles of Truth; Queenie in Love; The Thomas Crown Affair; Where the Rivers Flow North) (born Nov. 26, 1939 – died Aug. 3, 2023; age 83). (Mark Margolis 2014: Kristin Callahan)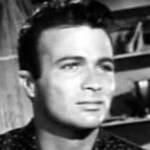 Barry Coe (nee Barry Clark Heacock; aka Joseph Spalding Coe)
American actor of TV (Ben Gregory on Follow the Sun; General Hospital; Bracken's World) and movies (A Private's Affair; Peyton Place; The Wizard of Baghdad; Thundering Jets; The Cat; But Not For Me; One Foot in Hell; Love Me Tender; A Letter to Nancy) (born Nov. 26, 1934 – died July 16, 2019; age 84). Cause of death for Barry Coe is unknown. (Barry Coe 1961 Follow the Sun)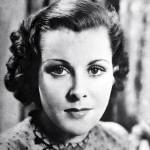 Frances Dee (married Joel McCrea; mother of Jody McCrea)
American actress of TV & films (Little Women; Of Human Bondage; Four Faces West; The Silver Cord; Caught; I Walked With a Zombie; If I Were King; Nice Women; The Night of June 13; Blood Money; The Gay Deception; Souls at Sea; So Ends Our Night; Patrick the Great; Happy Land; Mister Scoutmaster) (born Nov. 26, 1909 – died Mar. 6, 2004; age 94). (Frances Dee 1934)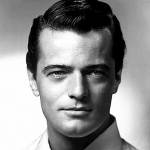 Robert Goulet (ex of Carol Lawrence)
Grammy, Tony, and Emmy Award-winning American singer (My Love, Forgive Me; If Ever I Would Leave You) & actor of stage, TV (Howdy Doody; Encounter; Mr. Belvedere), and movies (Honeymoon Hotel; I'd Rather Be Rich; Beetlejuice; Mr. Wrong) (born Nov. 26, 1933 – died Oct. 30, 2007; age 73). Robert Goulet died of pulmonary fibrosis. (Robert Goulet 1960 Photo: Friedman-Abeles)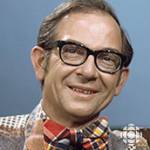 Ernie Coombs (nee Ernest Arthur Coombs; "Mr. Dressup")

American-Canadian actor, children's entertainer and host of television (Mr. Dressup; MisteRogers; Butternut Square; Vacation Time) and stage (Tales From the Tickle Trunk) (born Nov. 26, 1927 – died Sept. 18, 2001; age 73). Cause of death for Ernie Coombs was a stroke. (Ernie Coombs Photo: CBC Still Photo Collection / Paul Smith)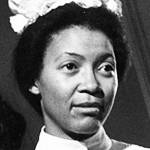 Olivia Cole (ex of Richard Venture)
Emmy Award-winning American actress of TV (Matilda on Roots; Deborah Mehraen on Guiding Light; Szysznyk; Brewster Place; L.A. Law) and movies (Heroes; Coming Home; Some Kind of Hero; Go Tell it on the Mountain) (born Nov. 2, 1942 – died Jan. 19, 2018; age 75). Olivia Cole died after a heart attack. (Olivia Cole 1979 Backstairs at the White House Photo: NBC)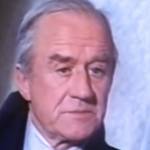 Cyril Cusack
South African-Irish character actor of stage, TV, and movies (Fahrenheit 451; The Taming of the Shrew; The Fighting Pimpernel; Odd Man Out; Gone to Earth; The Abdication; Sin of Esther Waters; All Over The Town; The Wild Heart; Far and Away; Galileo) (born Nov. 26, 1910 – died Oct. 7, 1993; age 82). Cyril Cusack died of ALS (Lou Gehrig's Disease). (Cyril Cusack 1980 Cry of the Innocent)
Charles M. Schulz (nee Charles Monroe Schulz)

American cartoonist, creator of the Peanuts comic strip (and the characters Charlie Brown, Snoopy, Lucy, Linus, Peppermint Patty, Woodstock, Pig-Pen, etc.), and illustrator (Kids Say the Darndest Things; Dear President Johnson) (born Nov. 26, 1922 – died Feb. 12, 2000; age 77). Cause of death for Charles Schulz was colon cancer. (Charles Schulz 1956 Photo: Roger Higgins)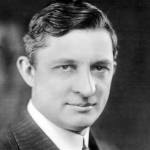 Willis Carrier
National Inventors Hall of Fame American businessman and engineer, inventor of electrical air conditioning and founder of the HVAC manufacturer and distributor Carrier Corporation (born Nov. 26, 1876 – died Oct. 7, 1950; age 73). Cause of death for Willis Carrier is unknown. (Willis Carrier 1915 Photo: Carrier Corporation)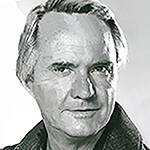 John Carter 

American actor of TV (Lt. John Biddle on Barnaby Jones; Return to Peyton Place; The Smith Family; Falcon Crest; Dallas; Law & Order; Lou Grant; The Waltons; The A-Team) & movies (Thousand Plane Raid; Marooned; The Andromeda Strain; Scarface) (born Nov. 26, 1927 – died May 23, 2015; age 87). Cause of death for John Carter  is unknown. (John Carter 1979 Barnaby Jones Photo: CBS)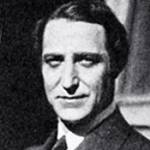 Lou Tellegen (nee Isidor Louis Bernard Edmon van Dommelen)
Dutch-American actor of stage & silent movies (Camille; Enemies of the Law; The Sculptor's Dream; The Victoria Cross; The Explorer; Blind Youth; Flame of the Desert; The World and Its Woman; Between Friends; Single Wives; East Lynne; 3 Bad Men) (born Nov. 26, 1883 – died Oct. 29, 1934; age 50). Ex of Geraldine Farrar. Lou Tellegen died by suicide. (Lou Tellegen 1926: Exhibitor's Herald)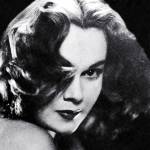 Adele Jergens (aka Adele Louisa Jurgenson; married Glenn Langan)
American film actress (Outlaw Treasure; Ladies of the Chorus; Armored Car Robbery; When A Girl's Beautiful; The Woman From Tangier; The Mutineers; Black Arrow; A Thousand and One Nights; Treasure of Monte Cristo; Sugarfoot; The Traveling Saleswoman; The Big Chase; The Corpse Came C.O.D.) (born Nov. 26, 1917 – died Nov. 22, 2002; age 84). (Adele Jergens 1951: Murray Korman)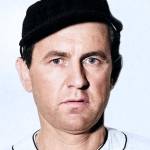 Lefty Gomez (nee Vernon Louis Gomez; "El Goofo")
National Baseball Hall of Fame American pro baseball player, record-setting 7X MLB All-Star left-handed pitcher (New York Yankees – 5X World Series champions 1932, 1936-1939; 2X Triple Crown, 3X AL strikeout leader; Washington Senators), 1987 Lou Gehrig Pride of the Yankees Award (born Nov. 26, 1908 – died Feb. 17, 1989; age 80). (Lefty Gomez 1943 [colorized])
*Images are public domain or Creative Commons licensed & sourced via Wikimedia Commons, Vimeo, YouTube, or Flickr, unless otherwise noted*